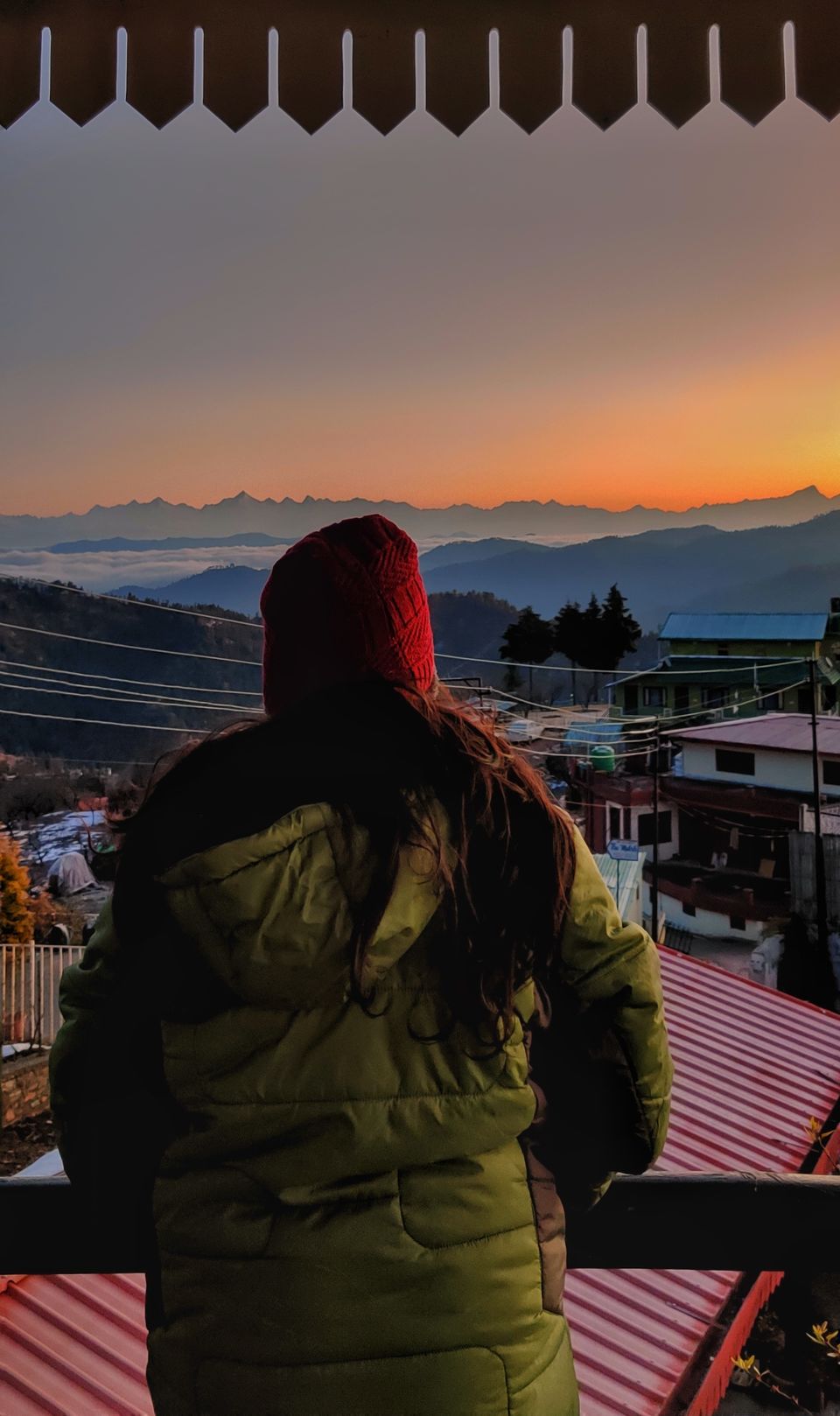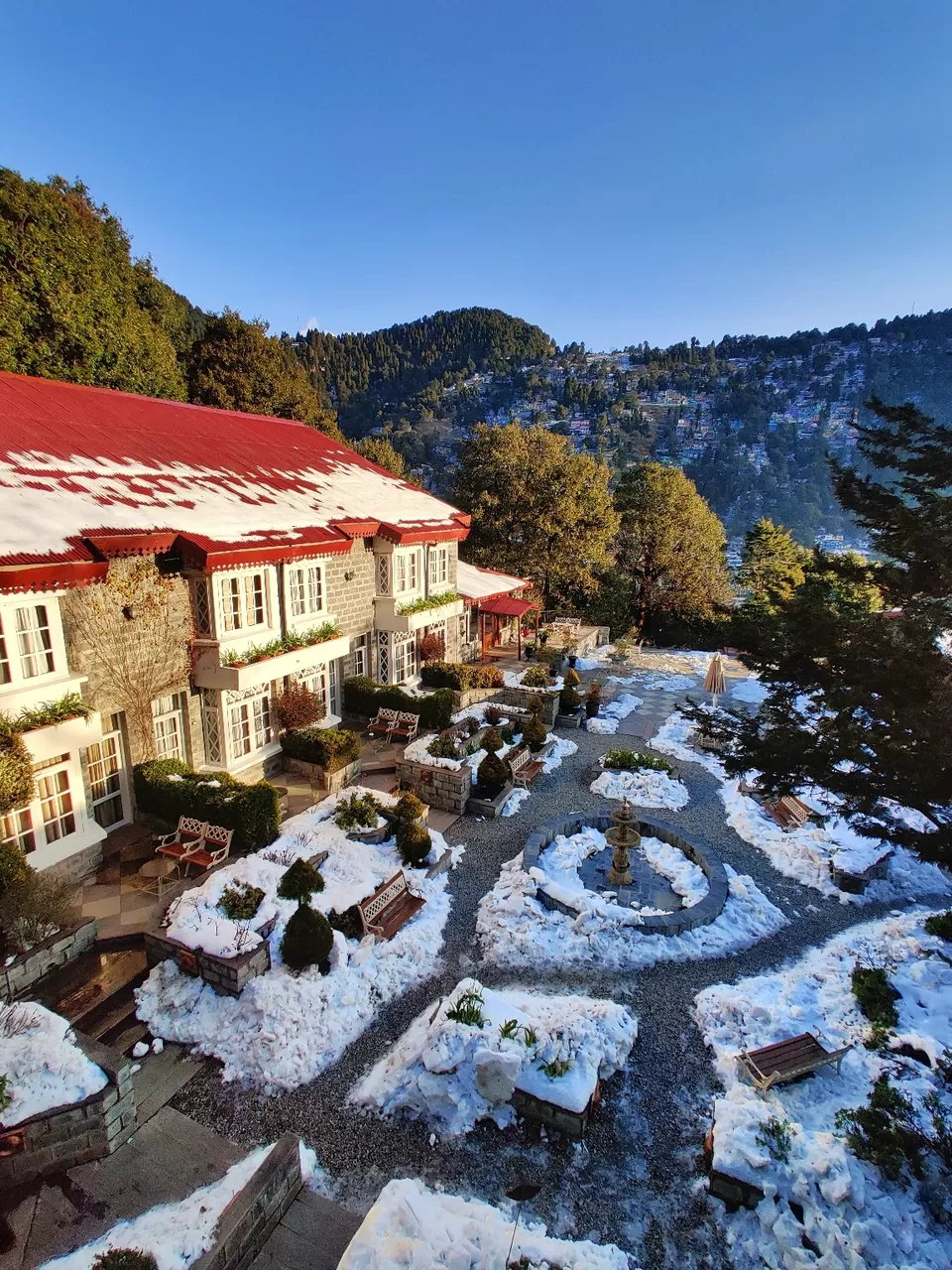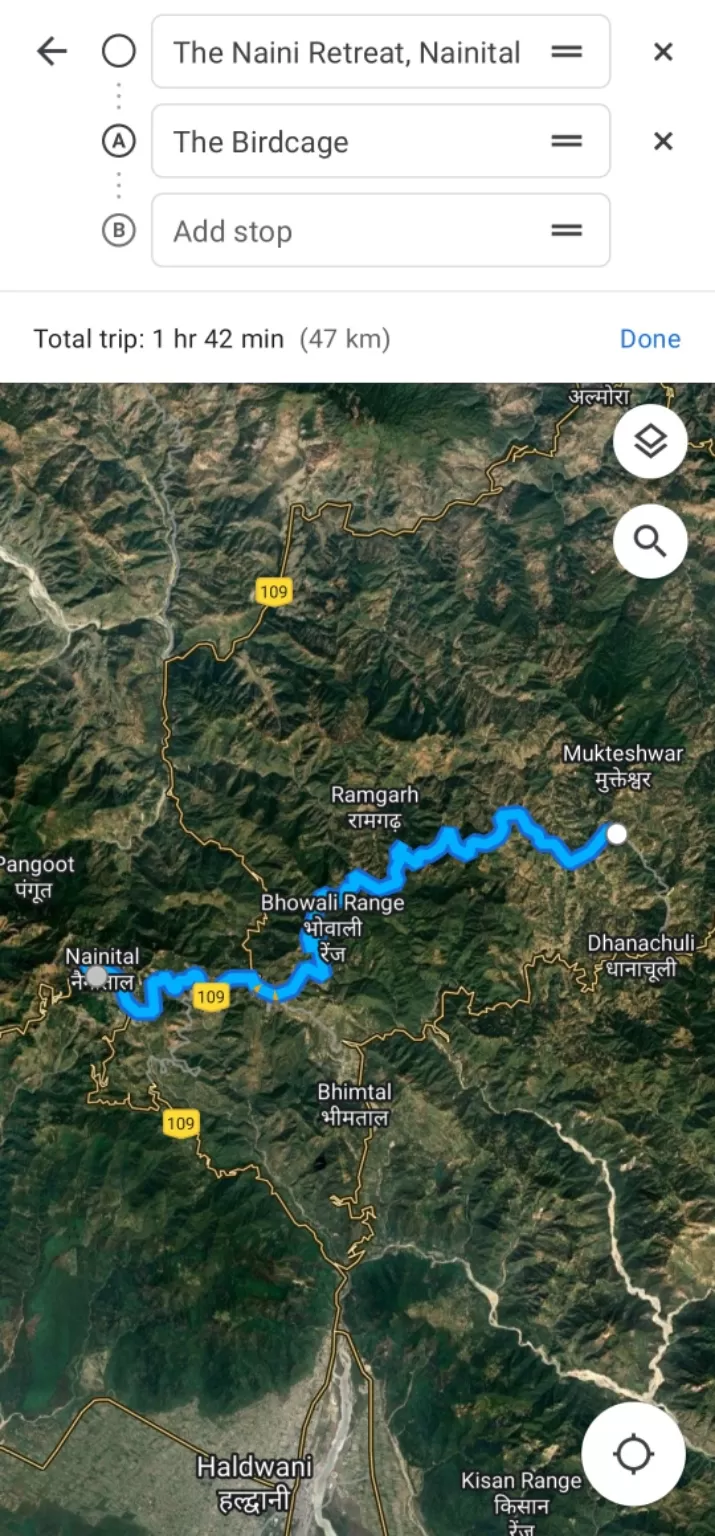 Right after our stay in The Naini Retreat, we started off for our next out stop - Mukteshwar.
🏔️And guess what was the weather forecast that early morning. Light rains! 🌨️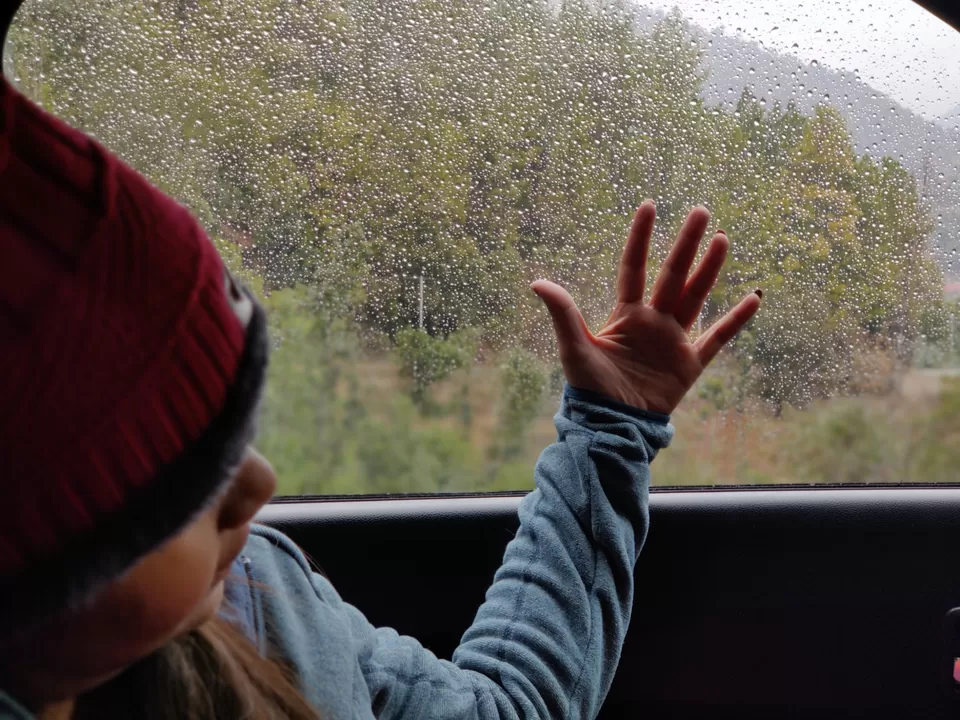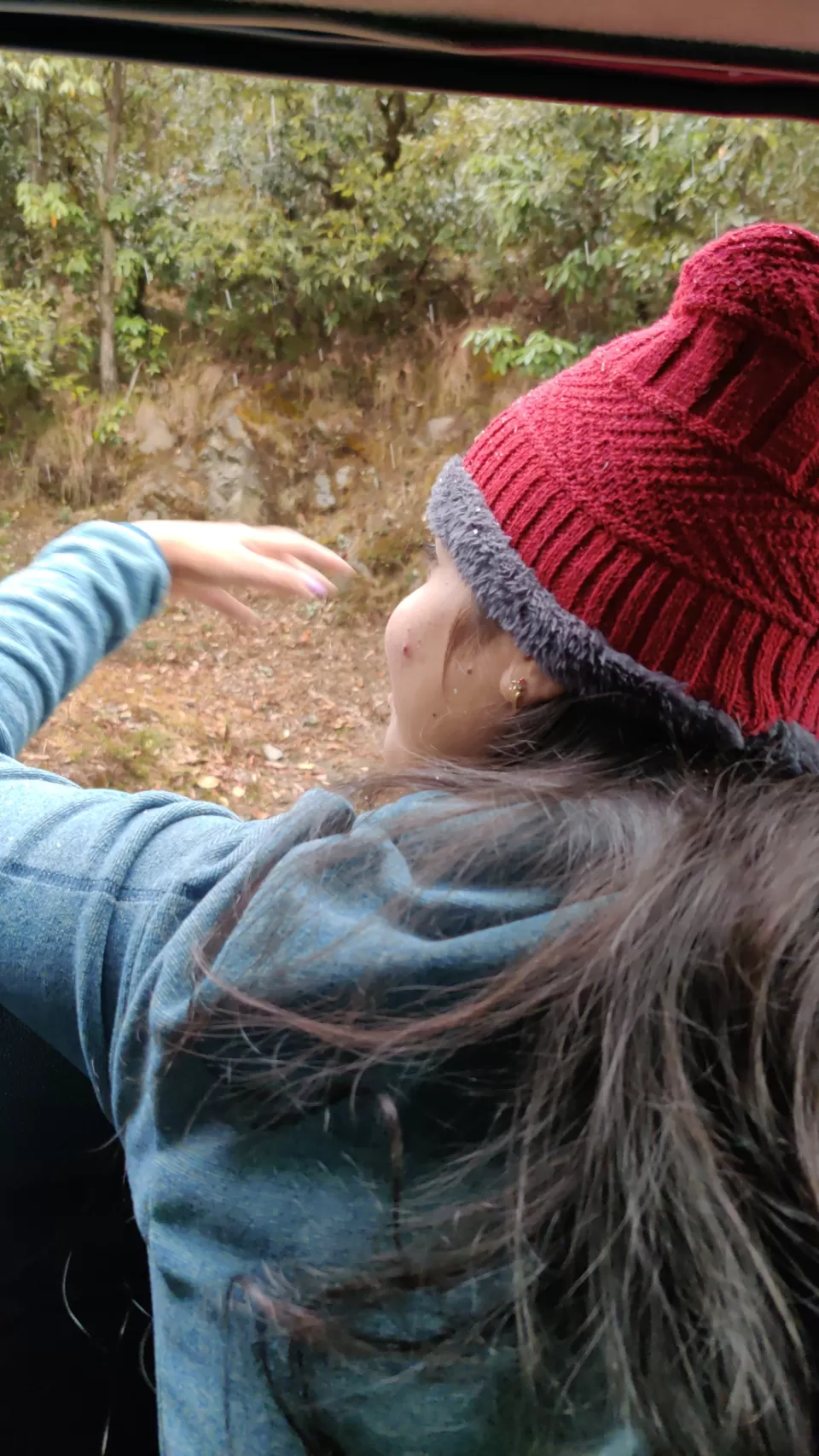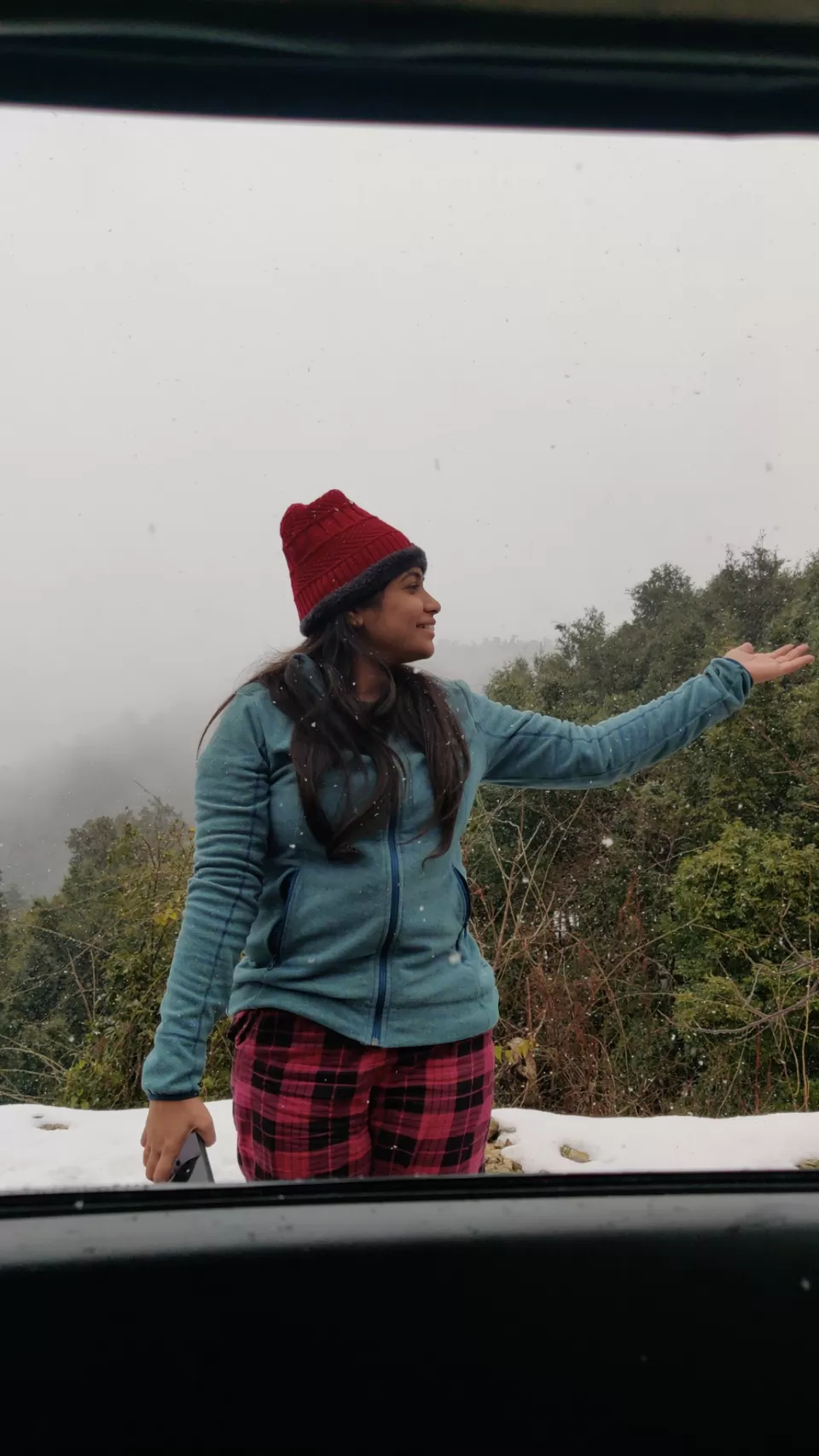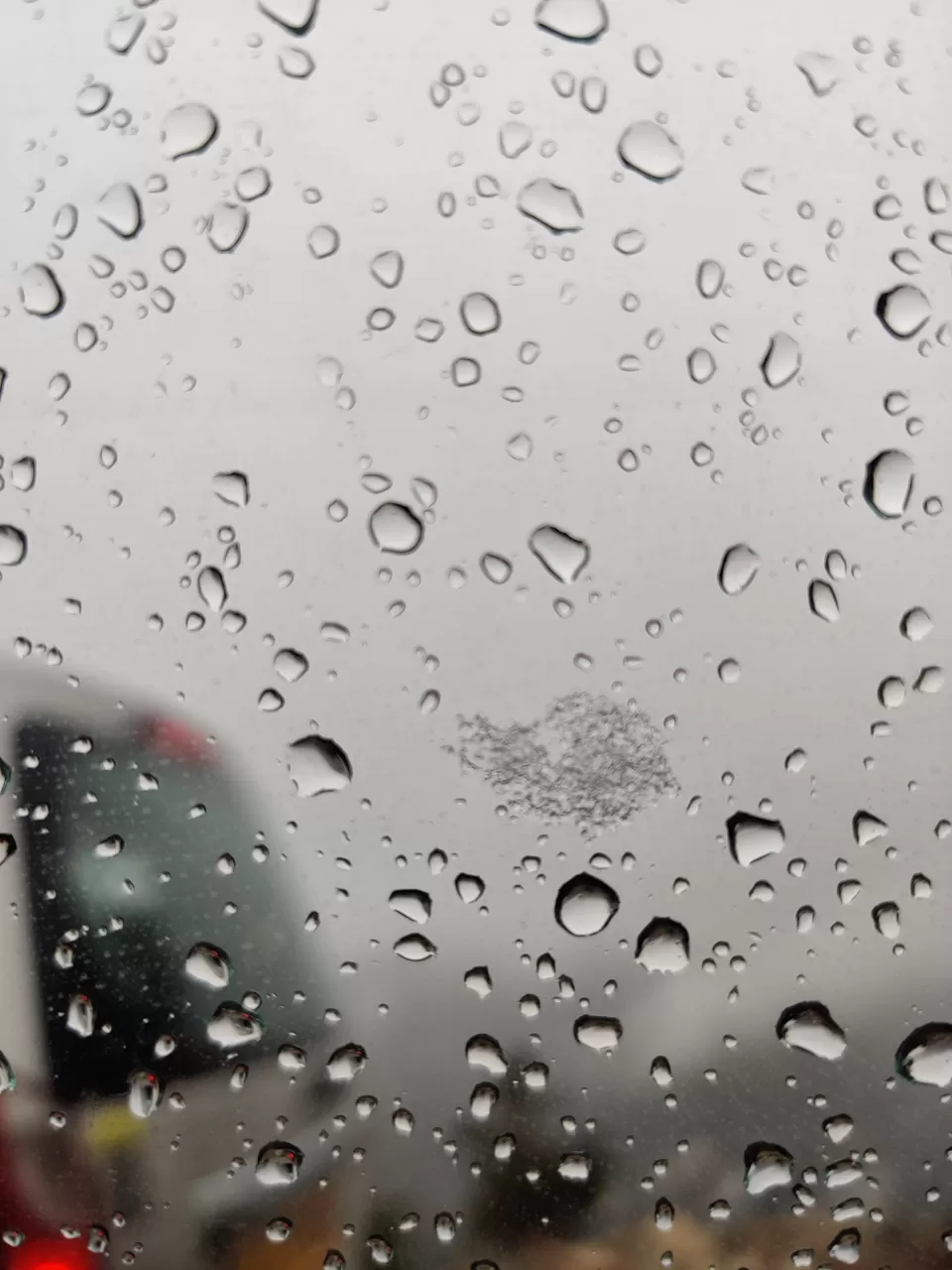 🏔️The above pictures is an experience of our 3-hour drive to Mukteshwar via the Bhowali Road. Enjoying the snow flakes on our windshield. That moment was speechless. We were awestruck experiencing the first snow.
🏔️And then we reached this beautiful property at Mukteshwar - The Birdcage [ @birdcage.in ] Tucked away on a beautiful hillside in Mukteshwar, amidst surroundings that inspire peace of mind, this place is no less than heaven.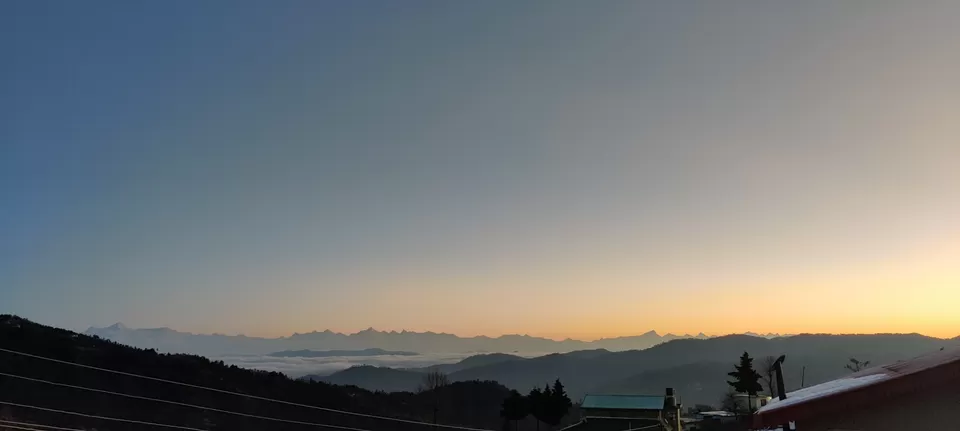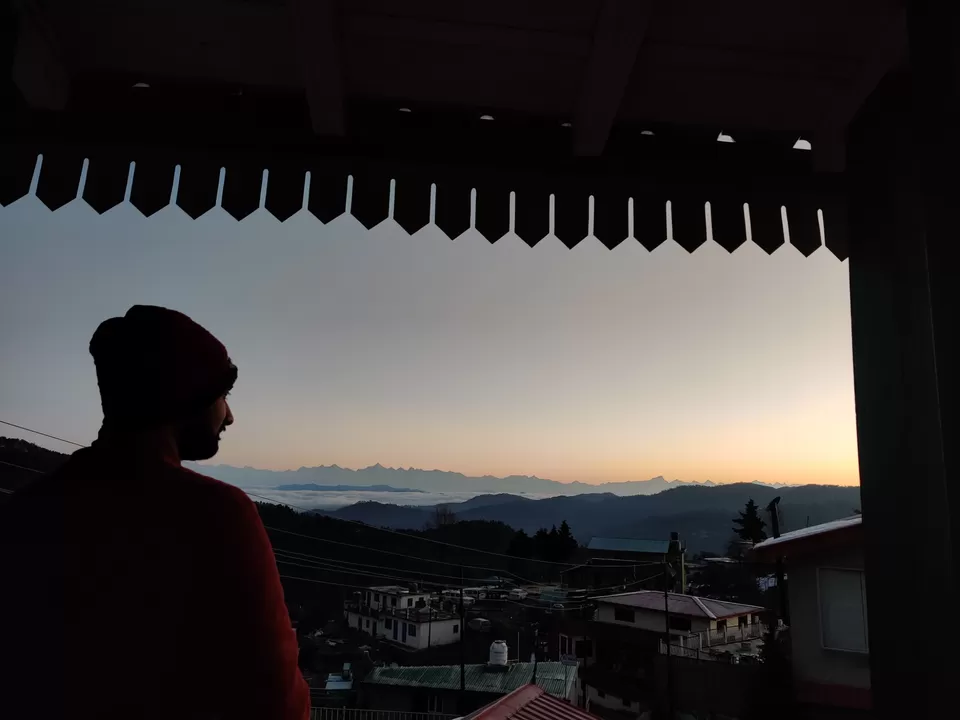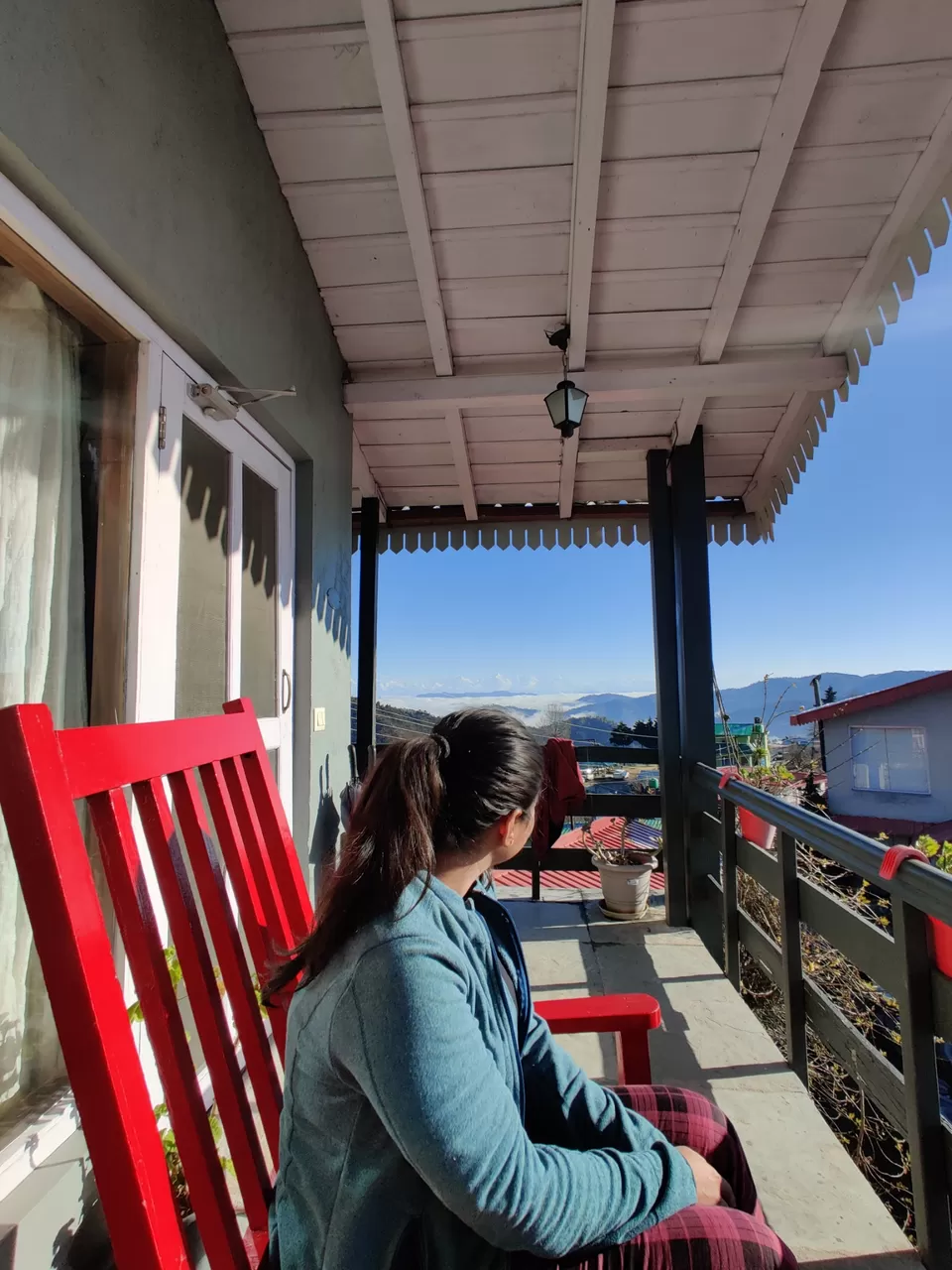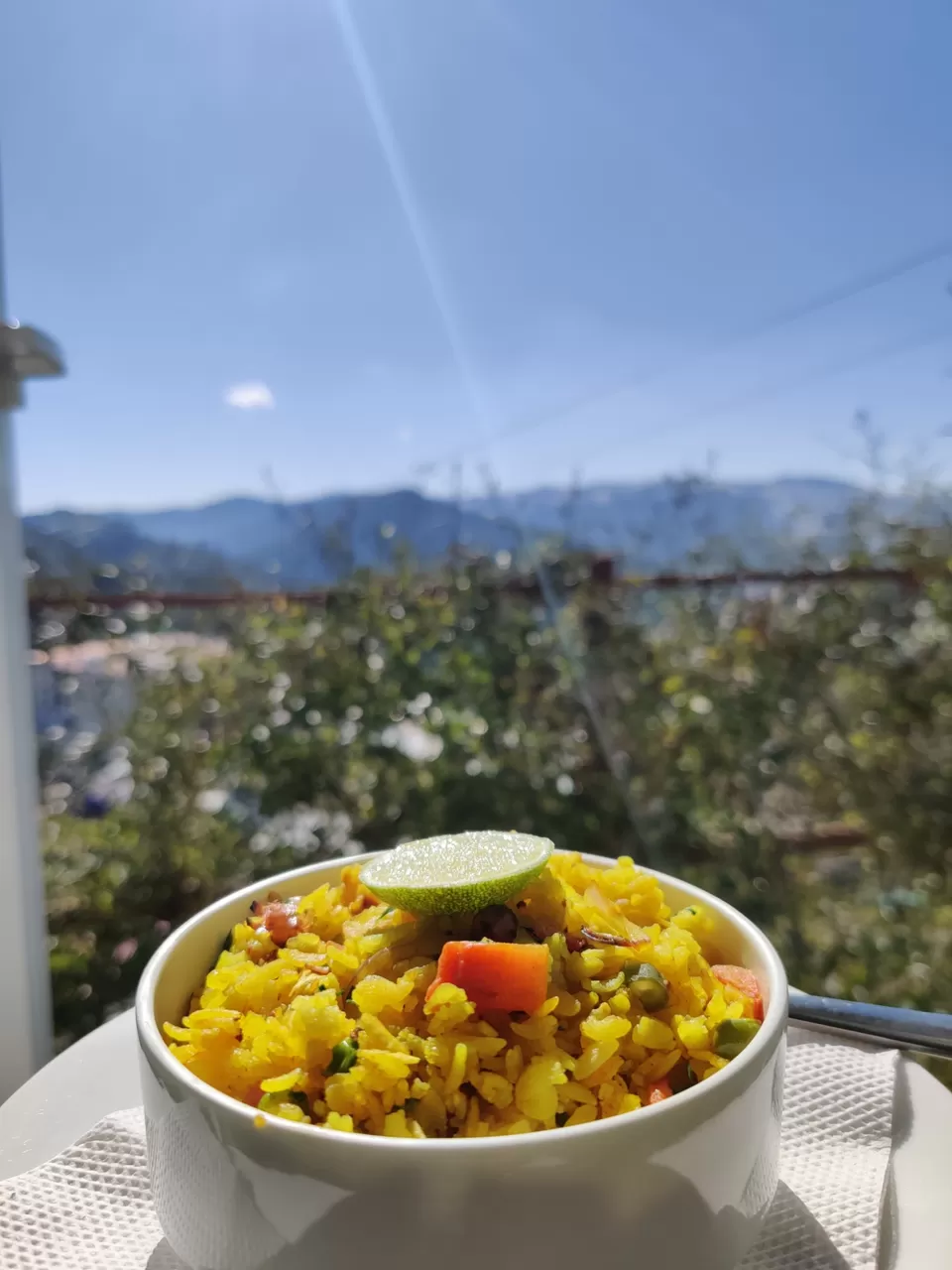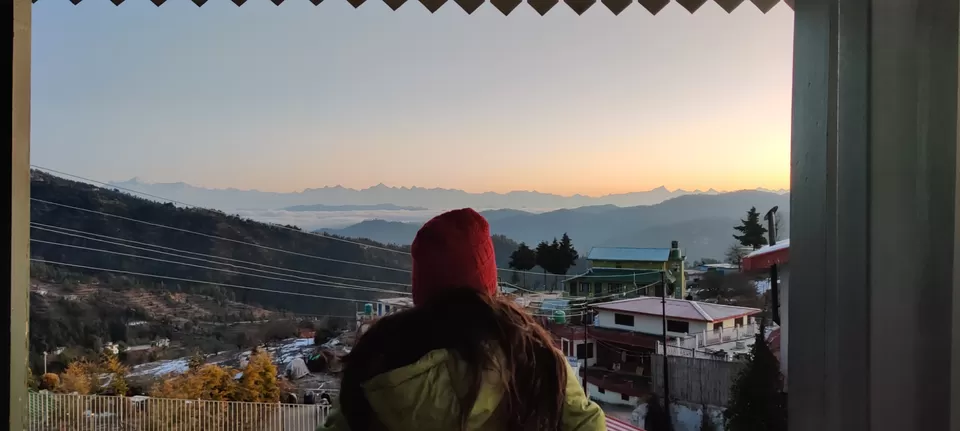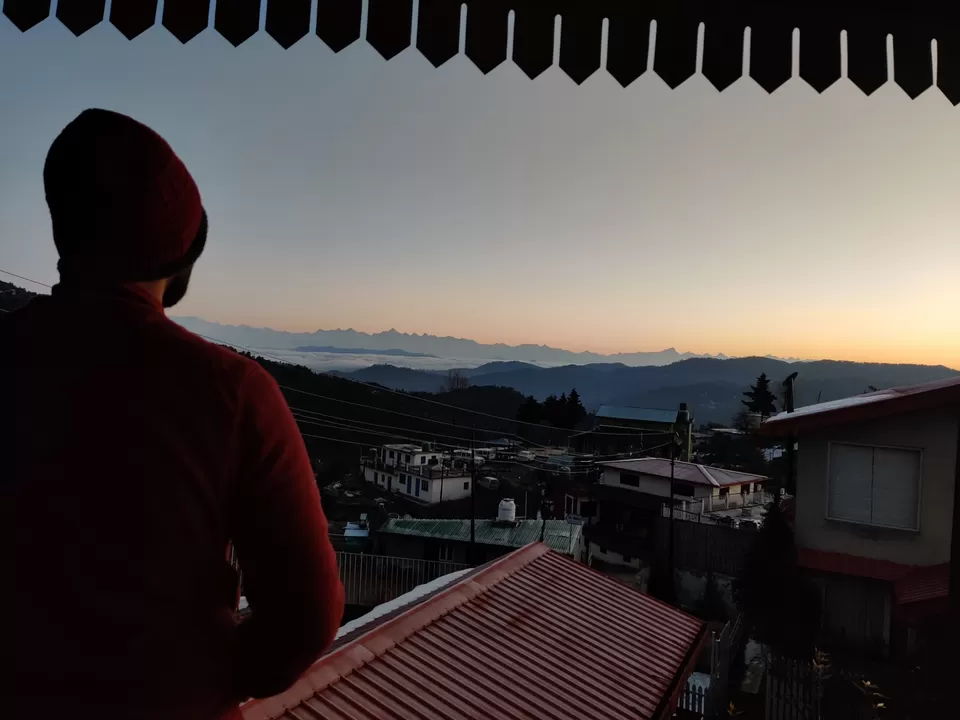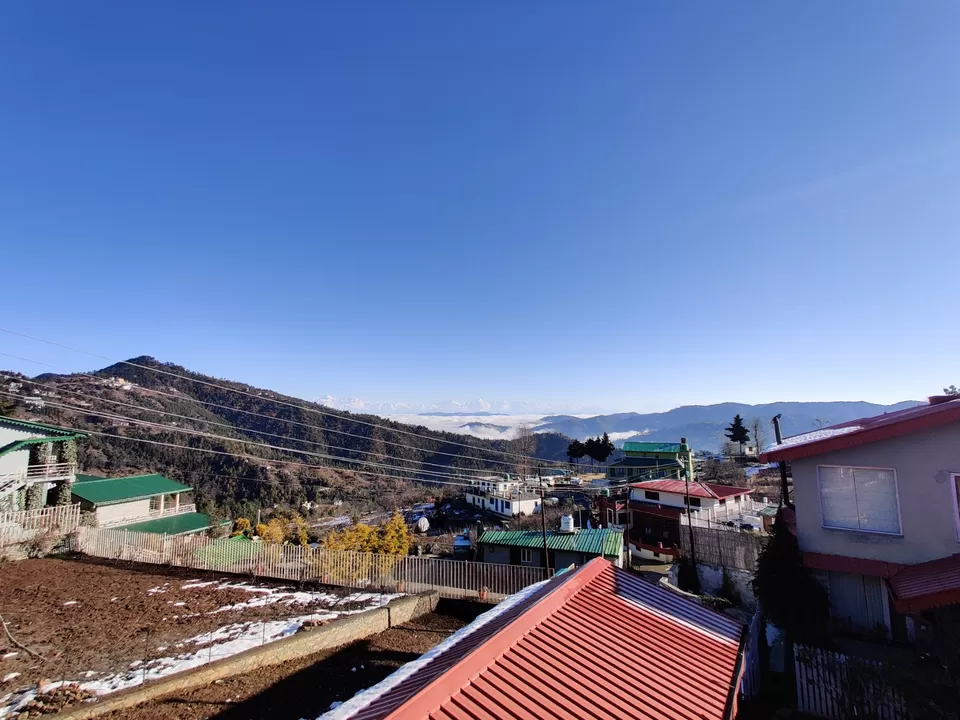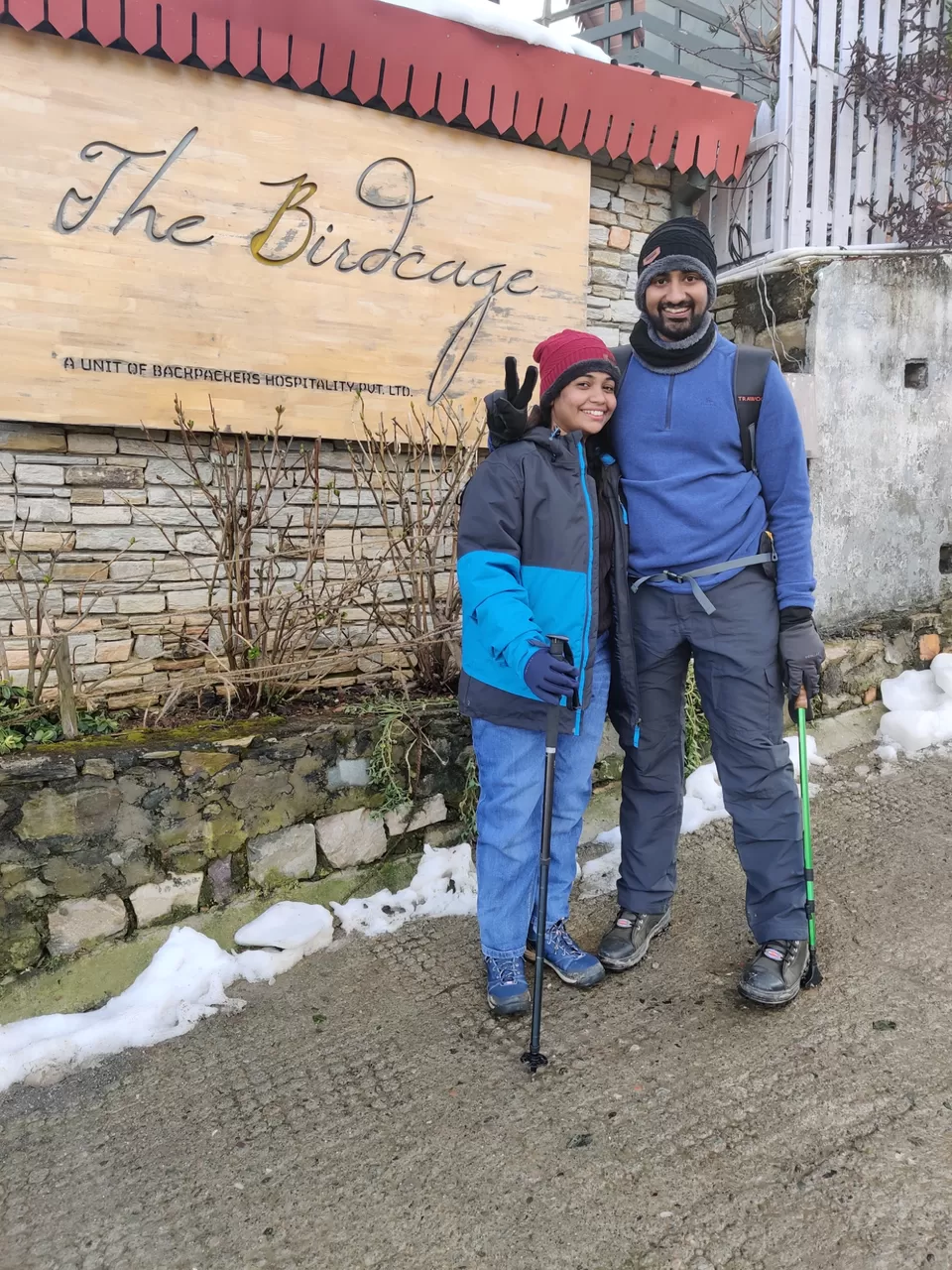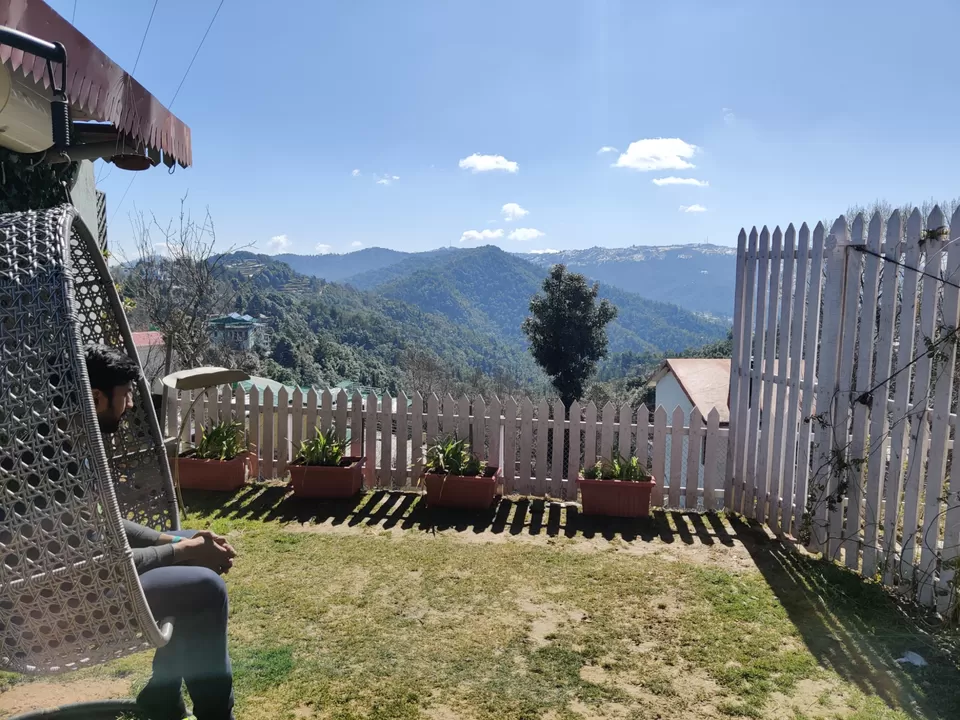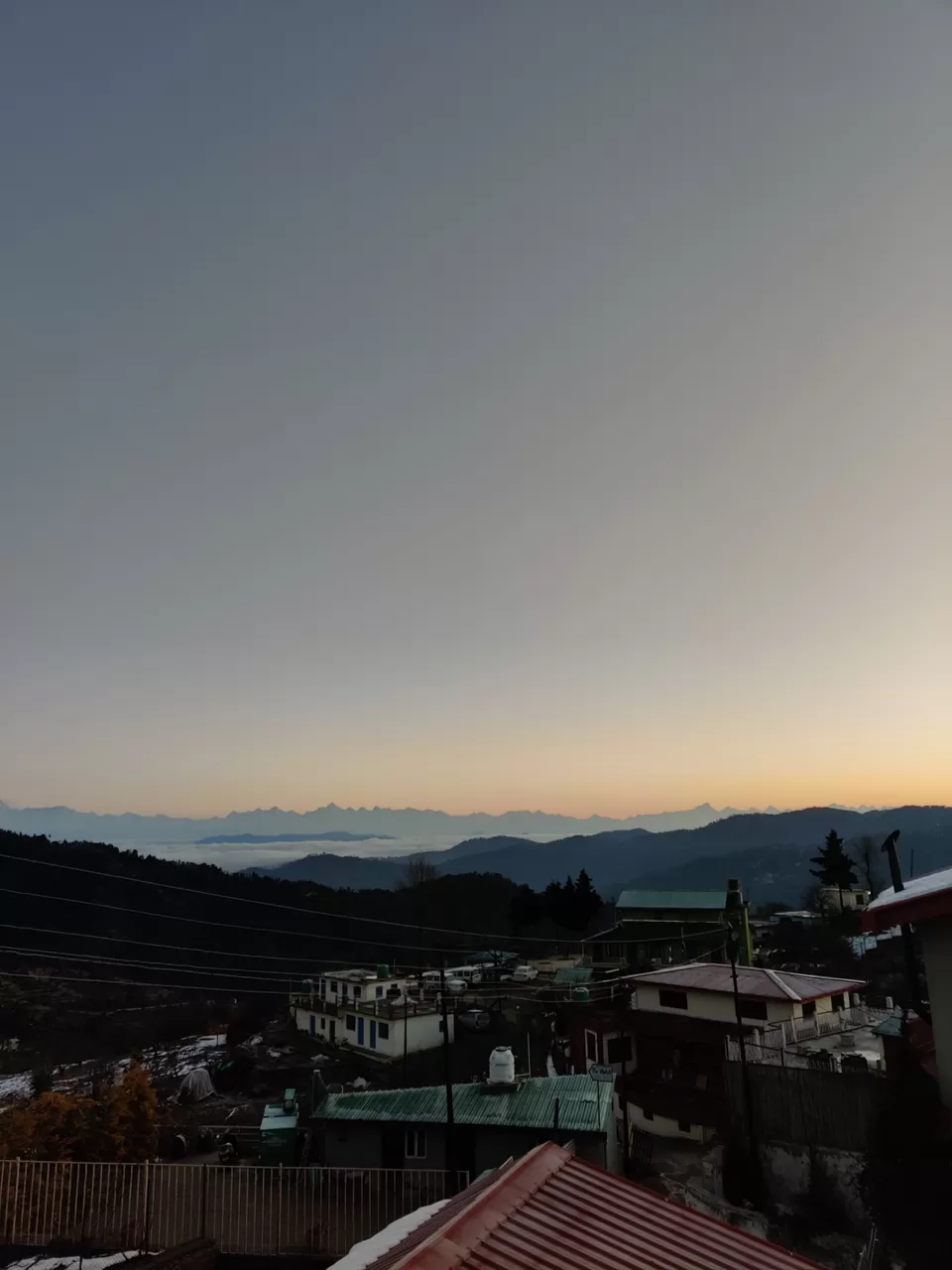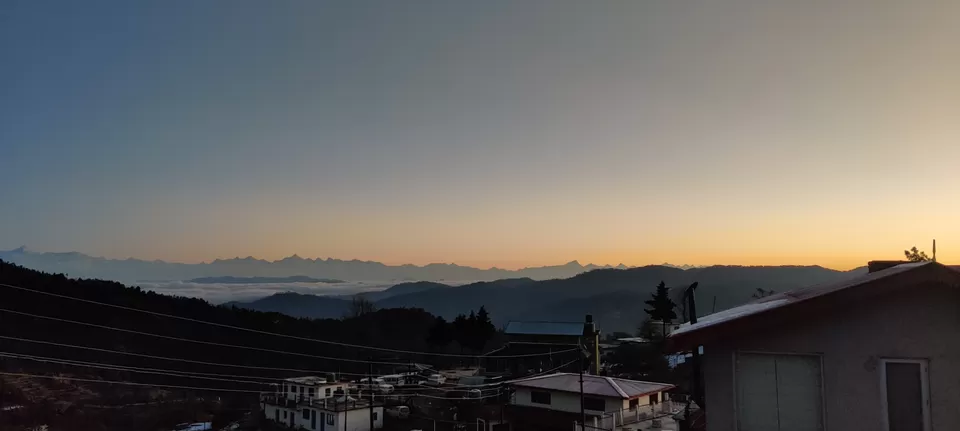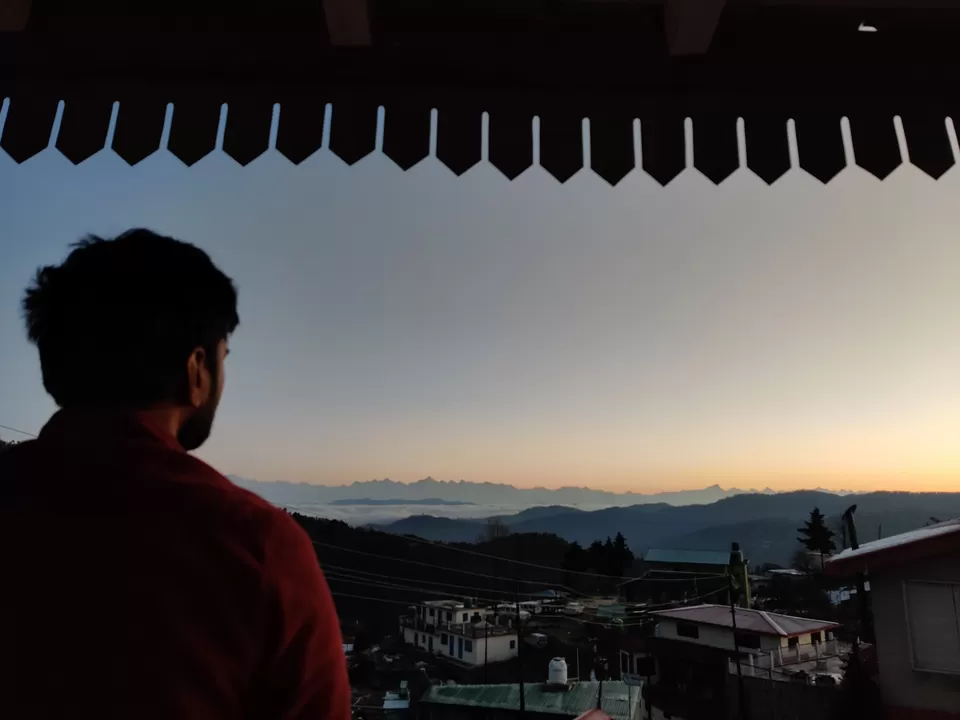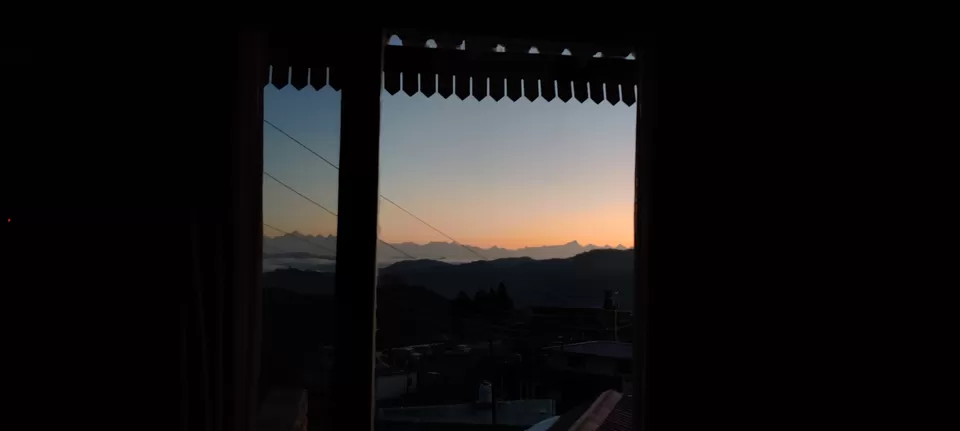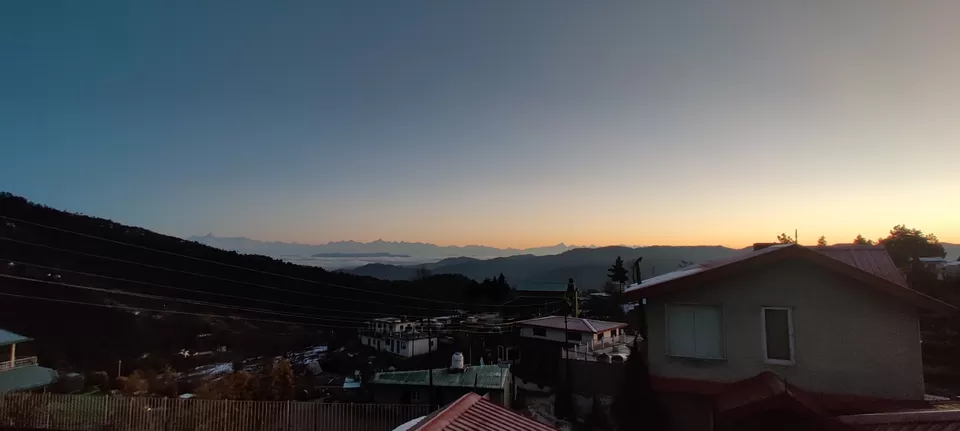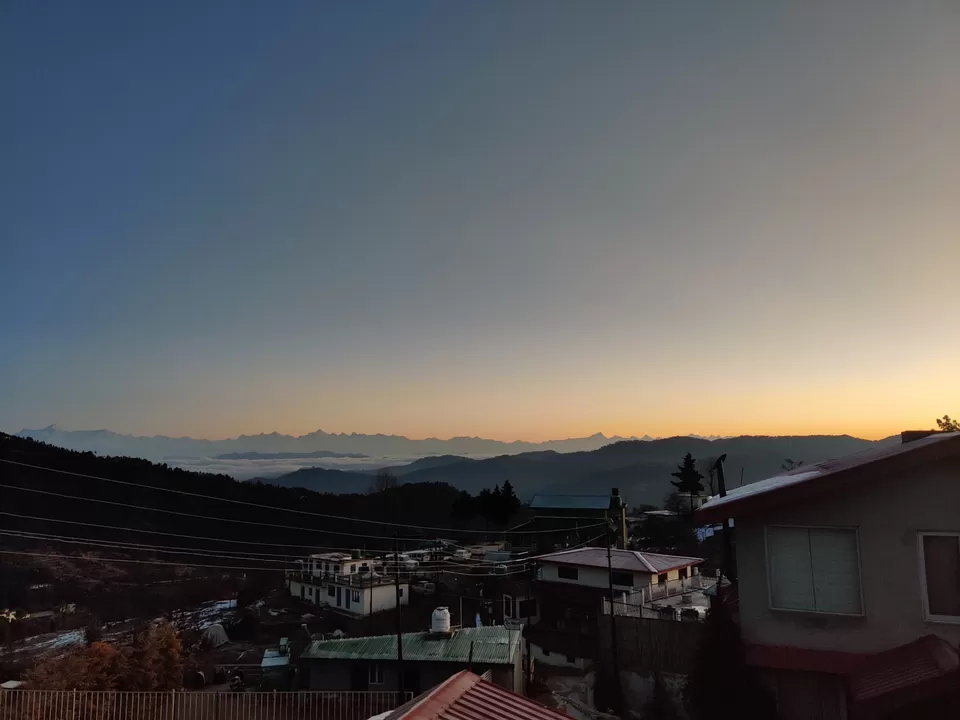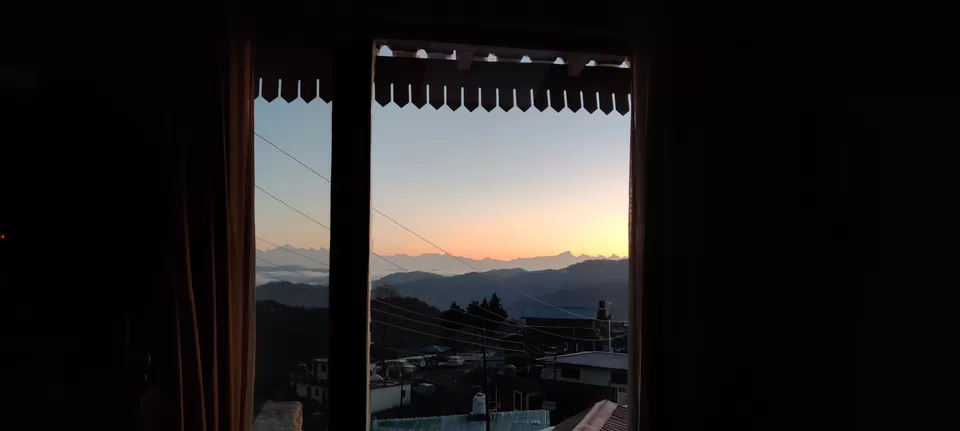 🏔️And what would you be your reaction if you witnessed the mighty Himalayan ranges from your room?
We booked the Peach room, just for the 180-degree view of the mighty Himalayan range right from the bed. We could see Panchchauli, as we continued lazying around in the bed. The room also boasts of a skylight, which fills the room with warm sunshine during the day and at night-time with some starlight. A cherry on top is the beautiful private garden, dotted with sweet peach trees.
🏔️What we experienced every single morning from our bed is evident from the above pictures. The 3 days we spent there was totally worth it. A spine-chilling weather with the golden blazing mountains providing us with the much needed warmth.
🏔️Mukteshwar is a place where you can go closer to the Himalayan range, enjoy the might mountains, while you Netflix & chill, take a small hike to the nearby villages, explore the cafes and devour on the lip-smacking Kumaoni food. (which I will cover in my next post)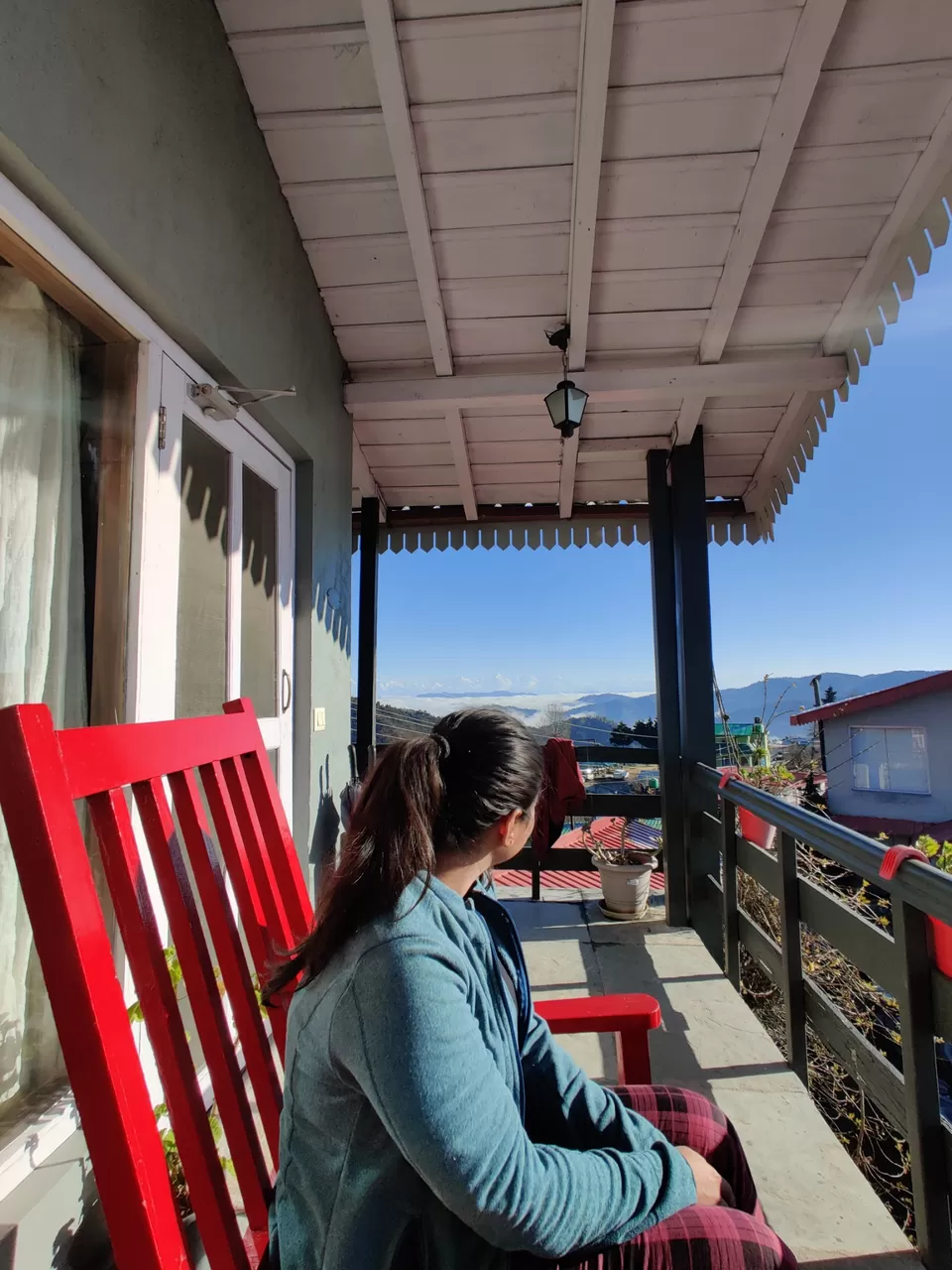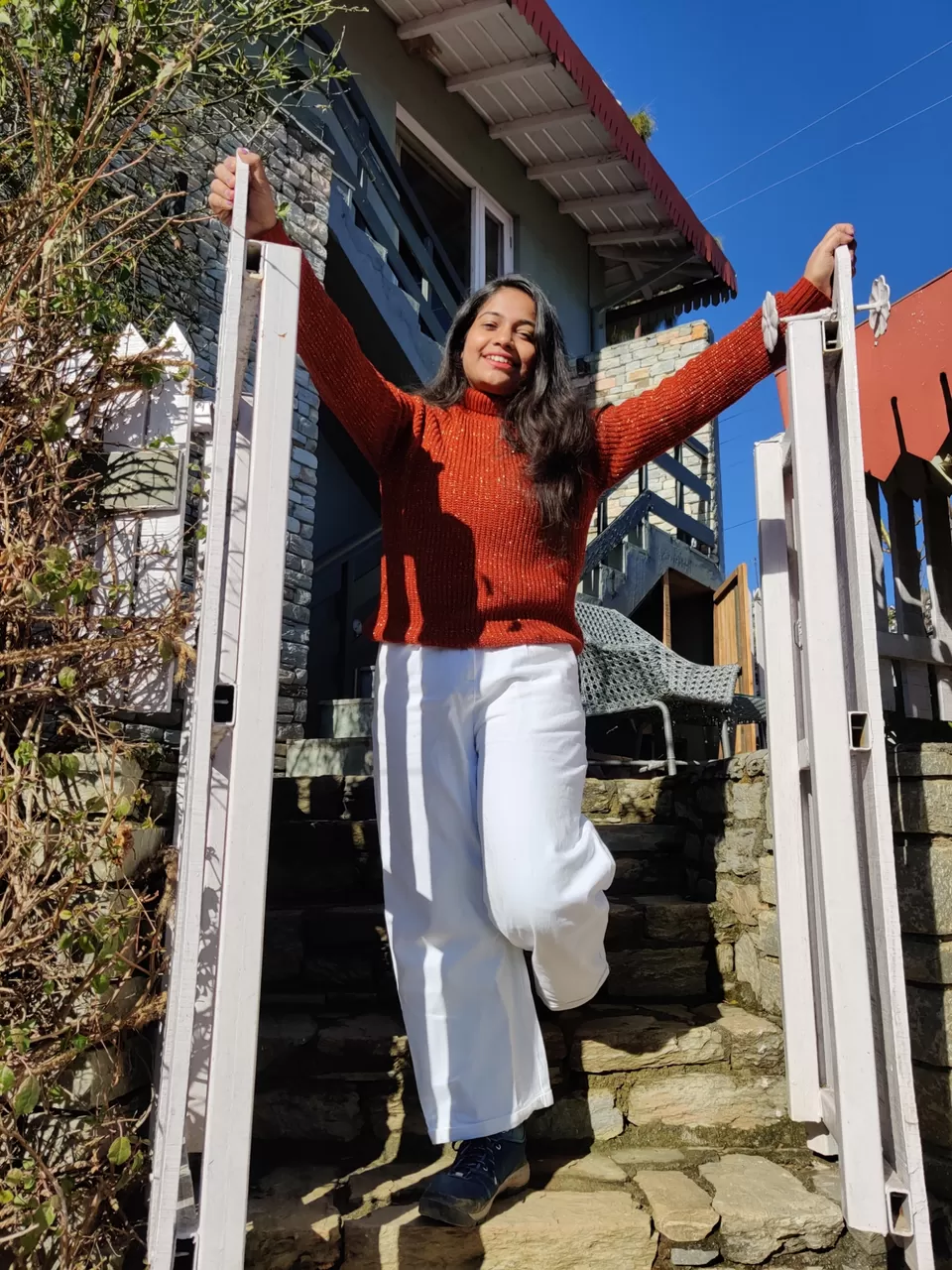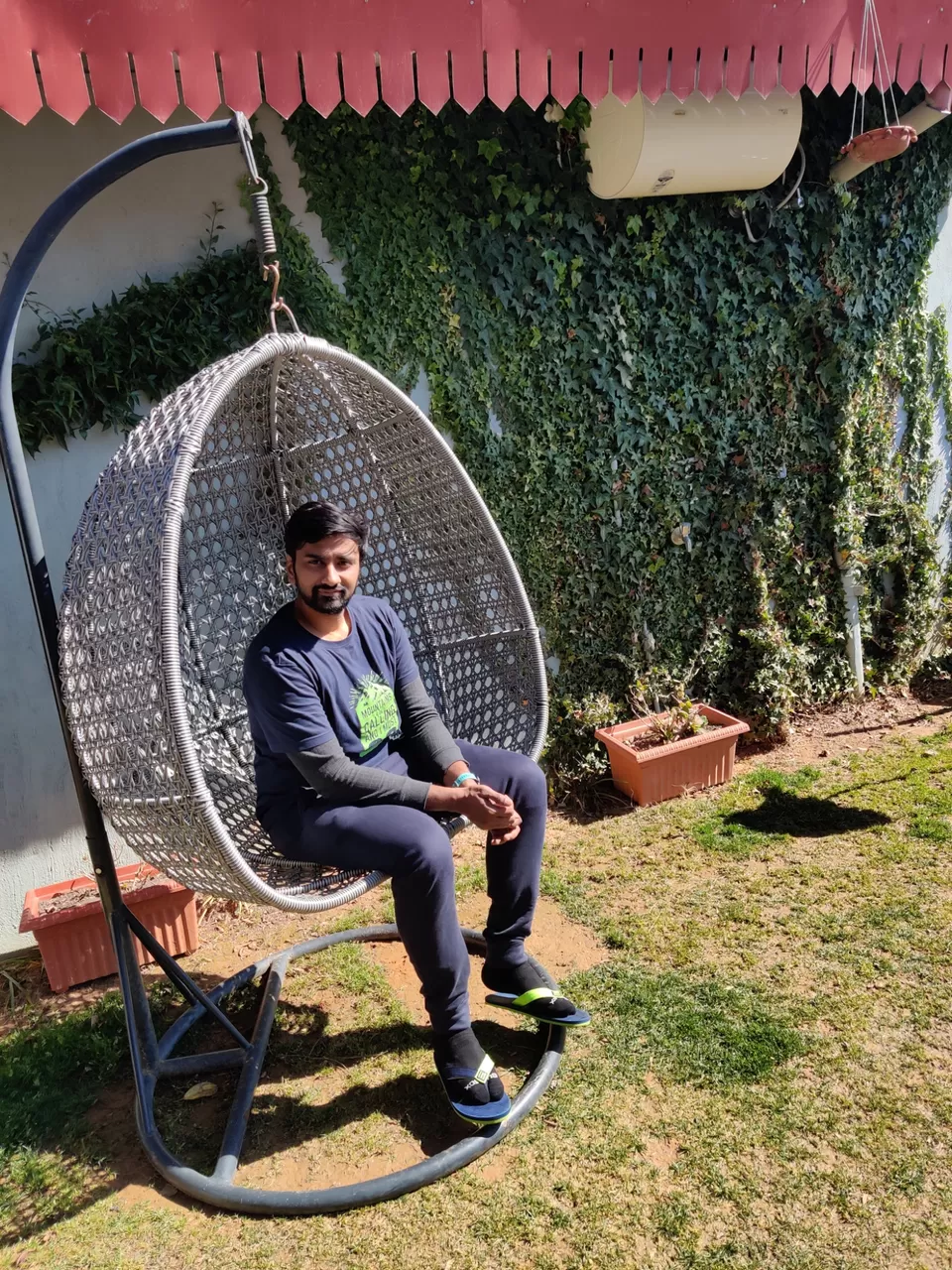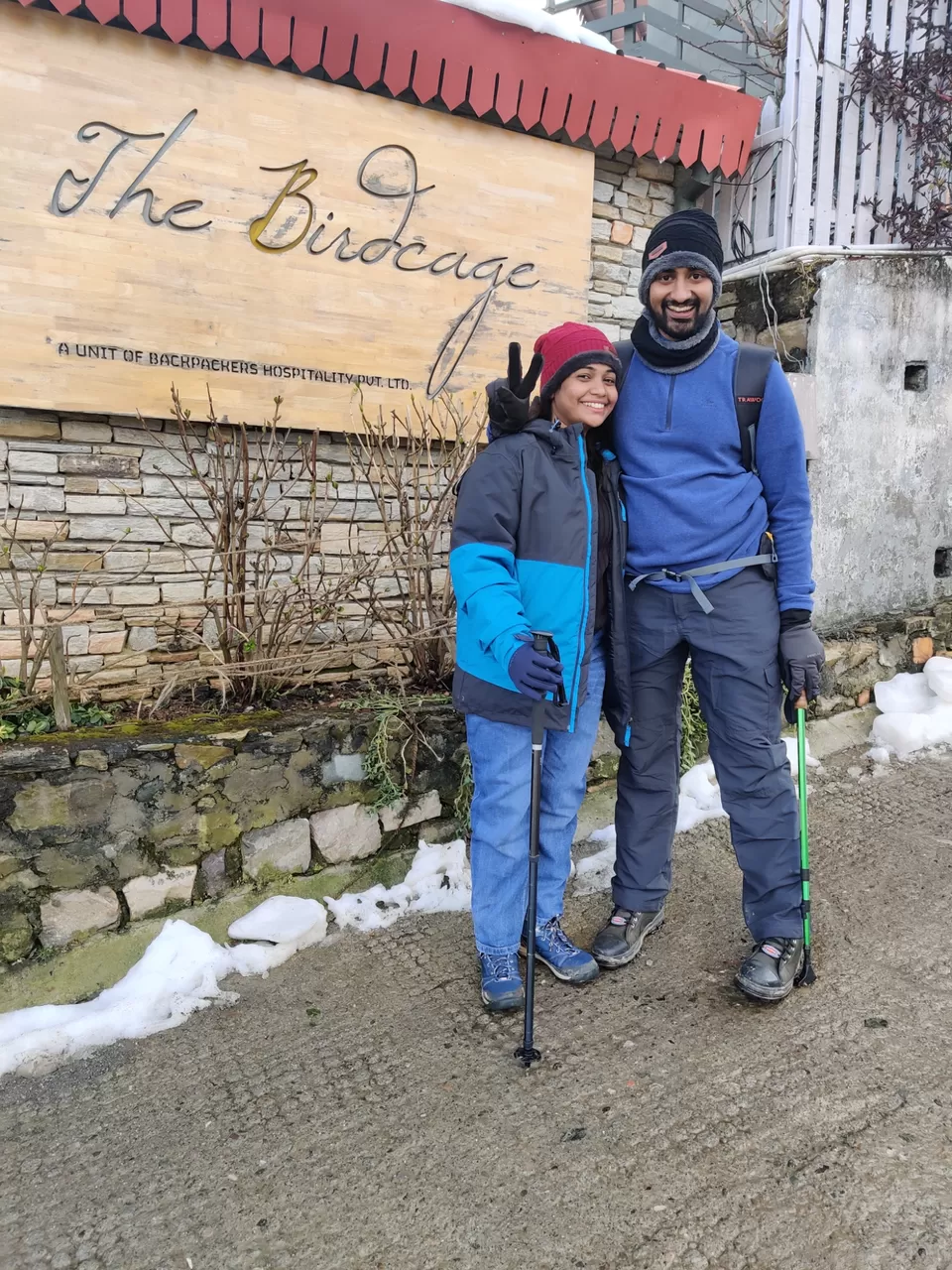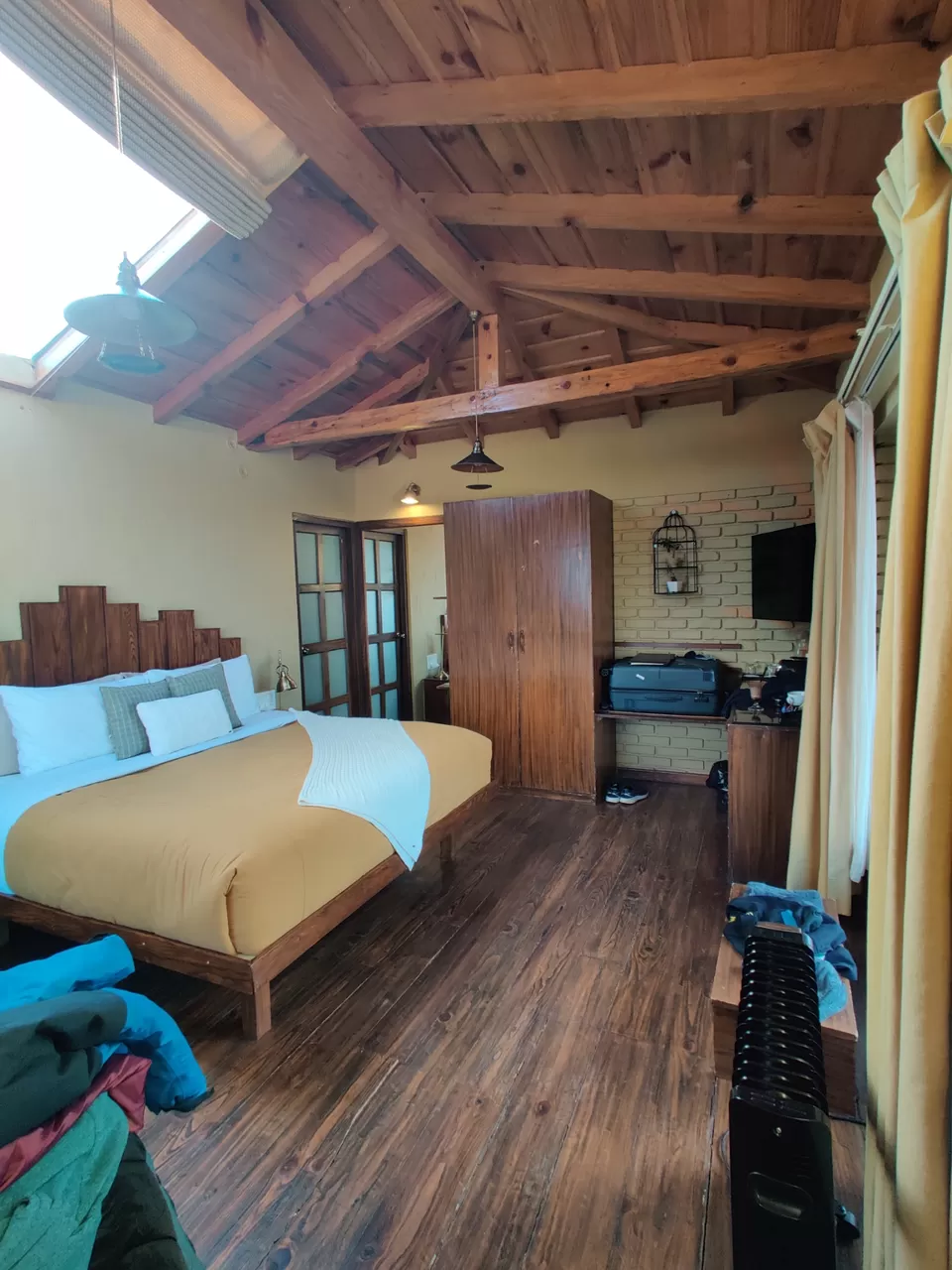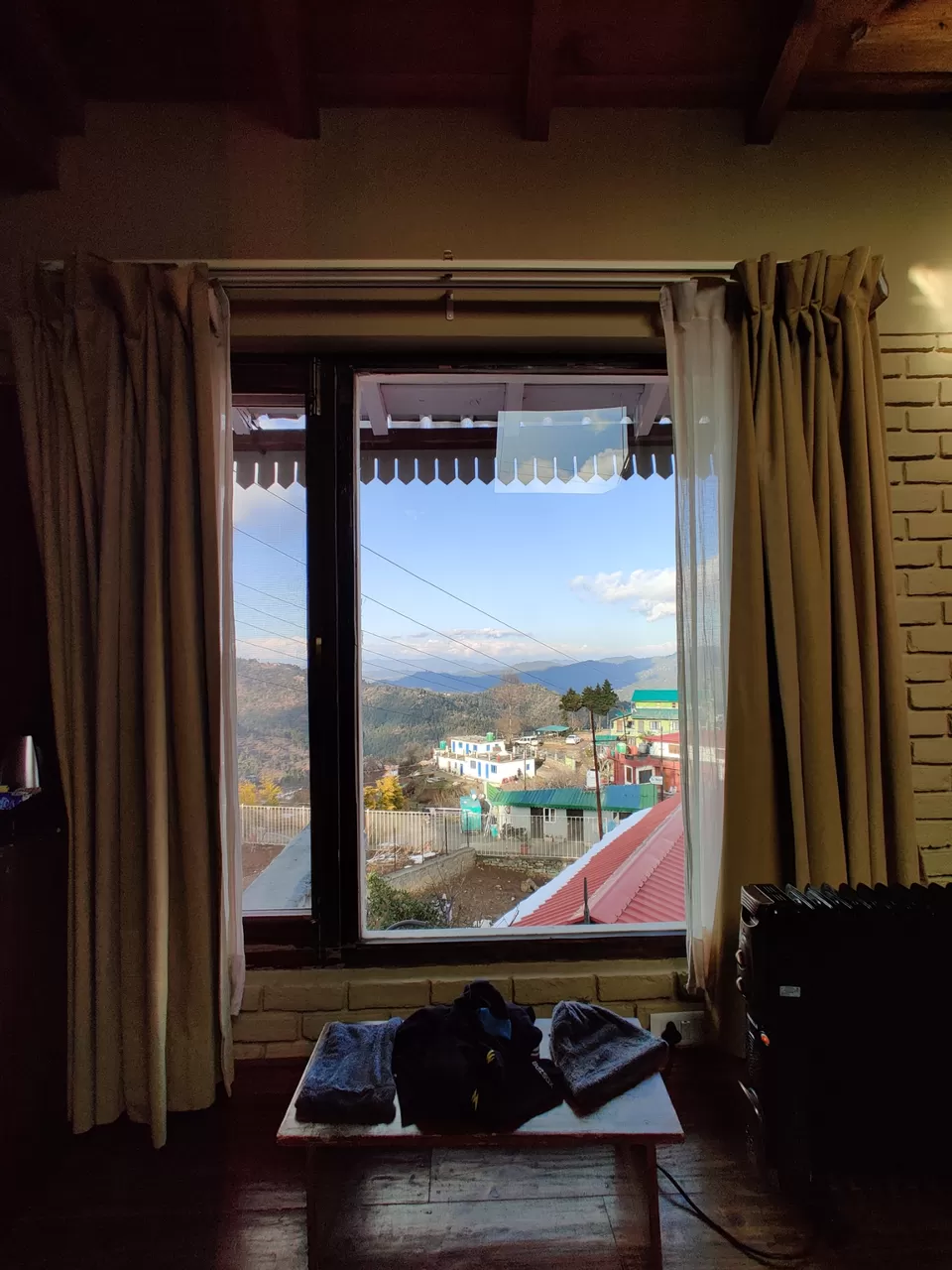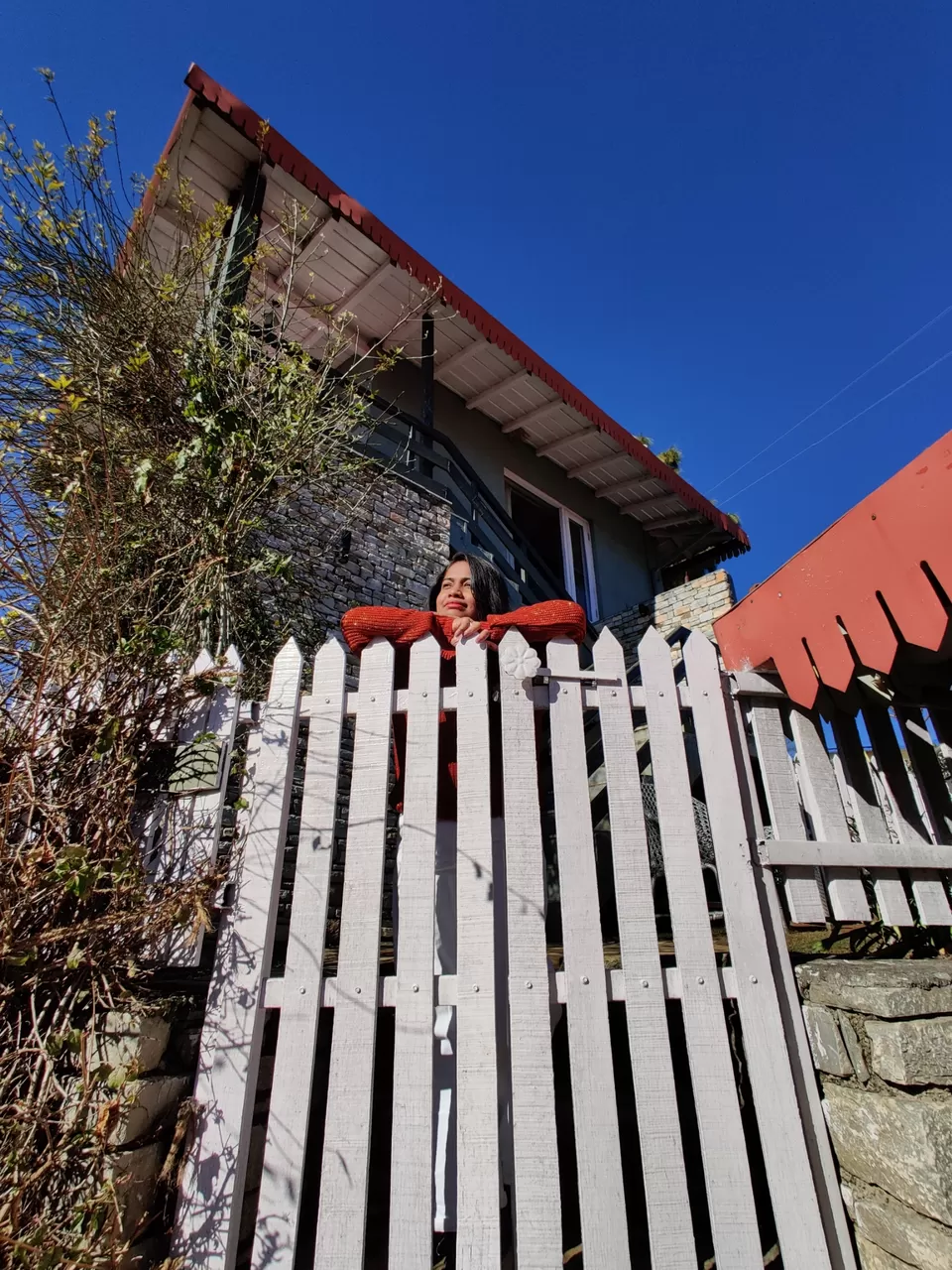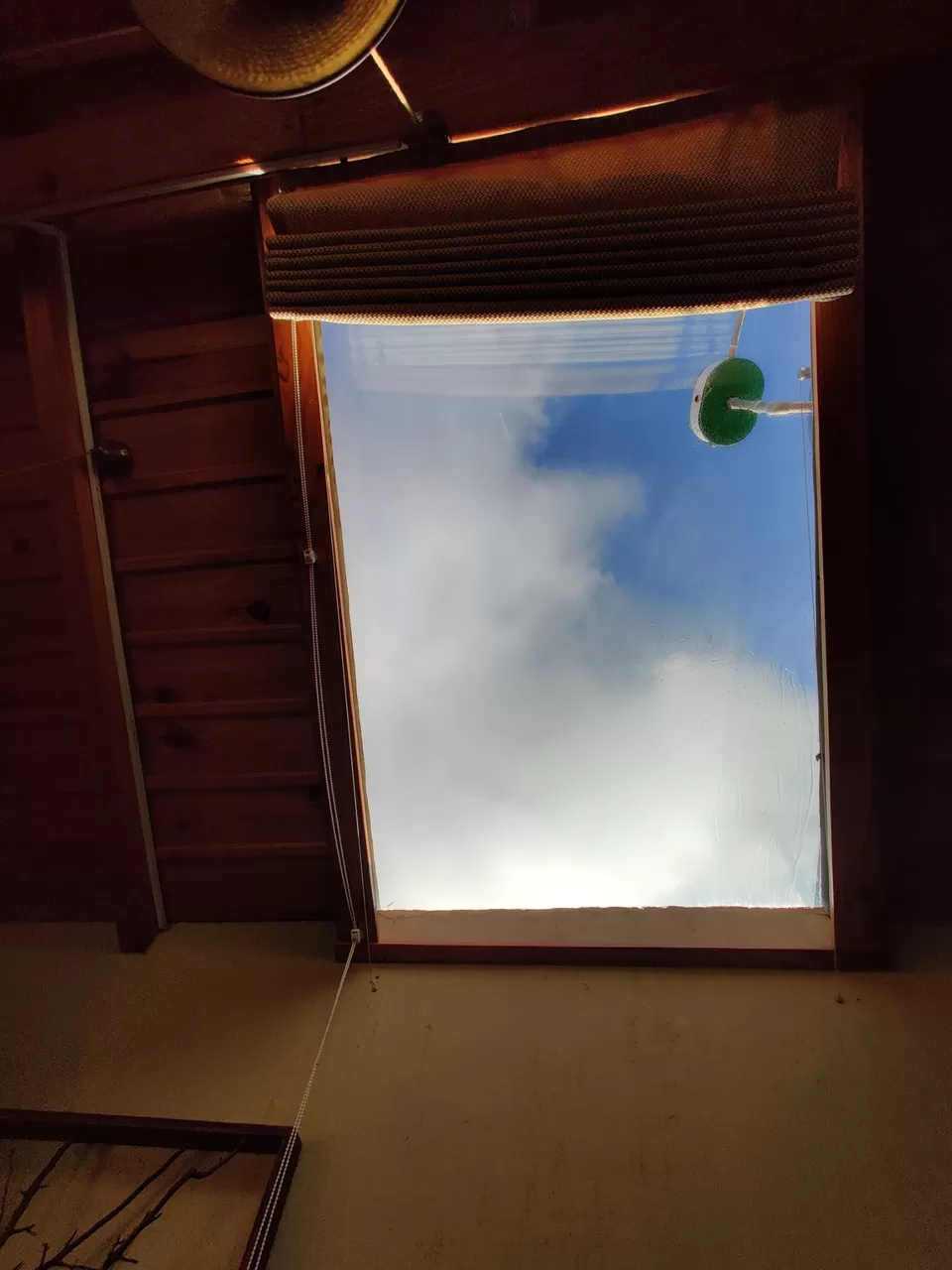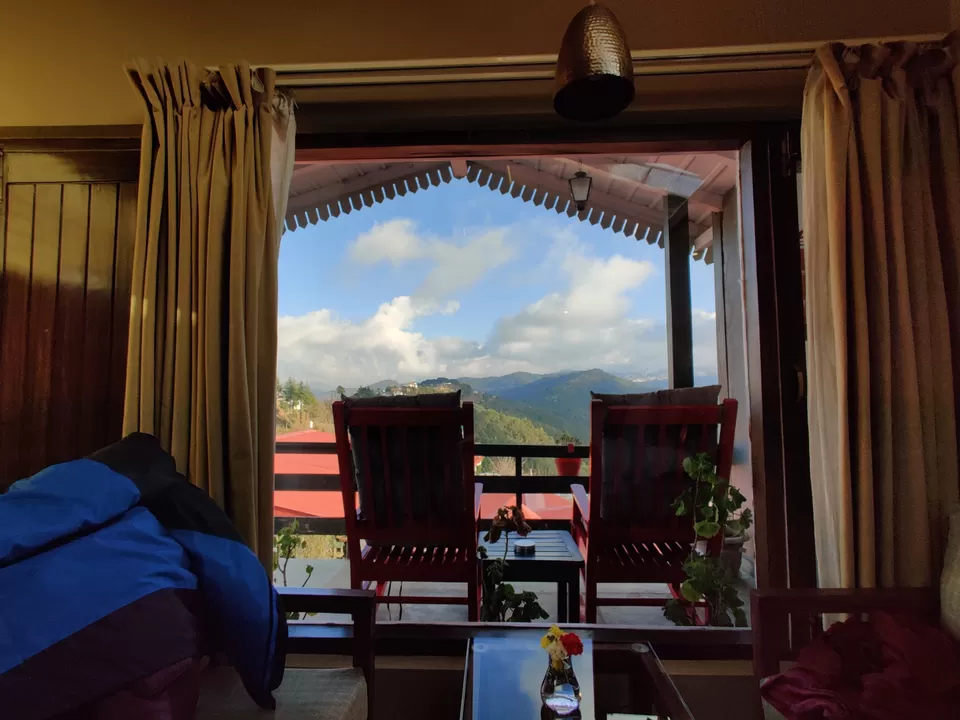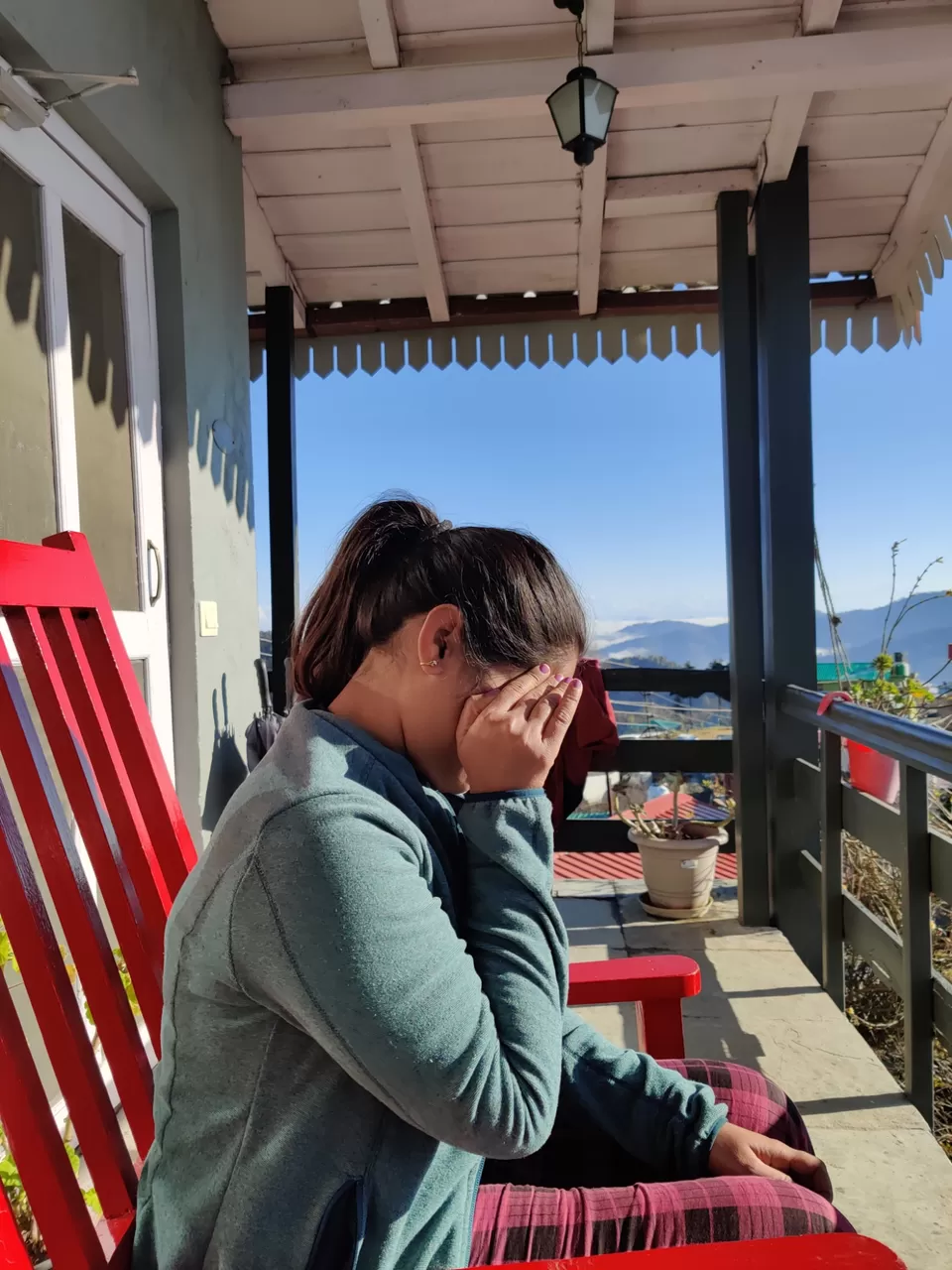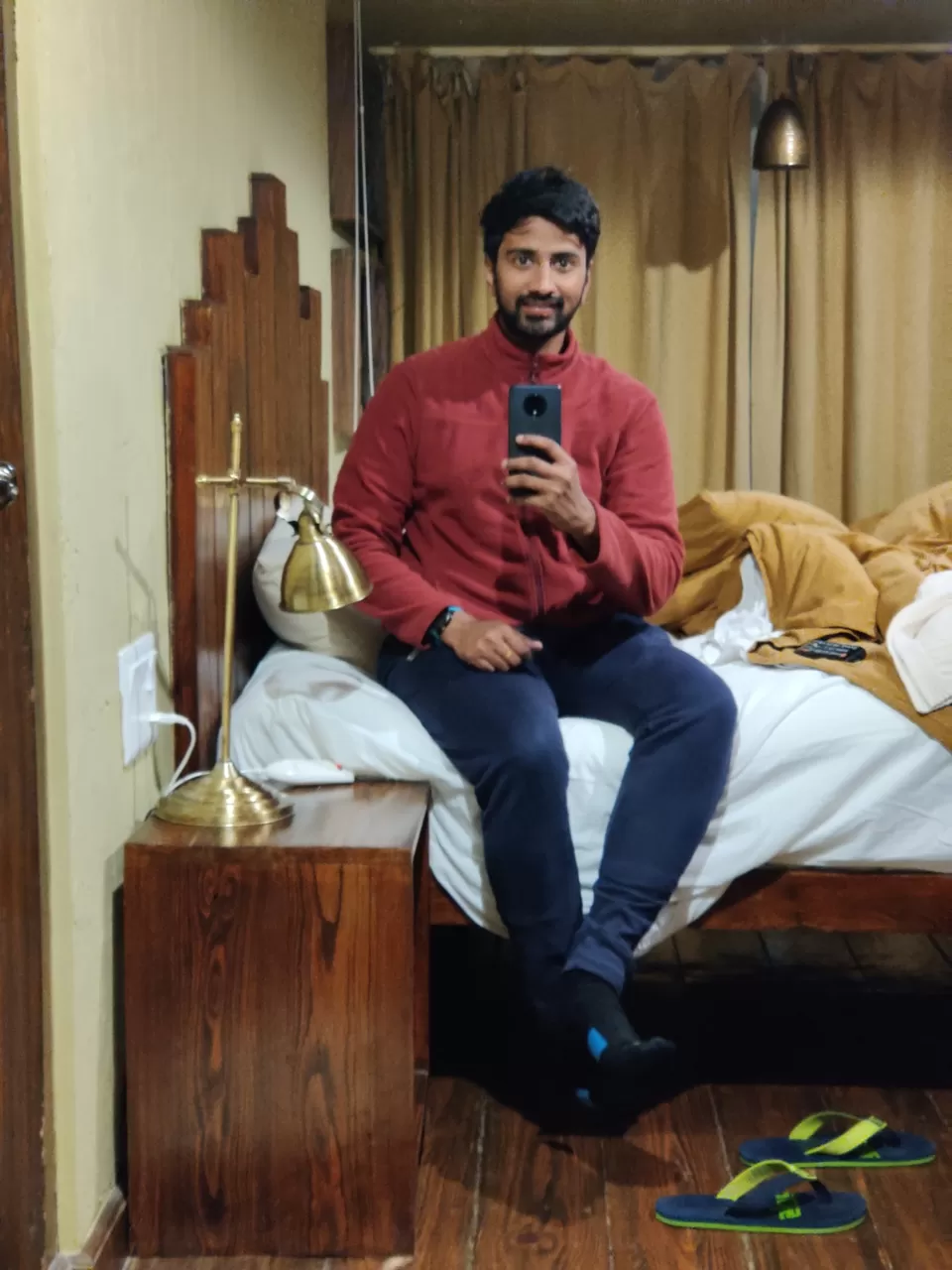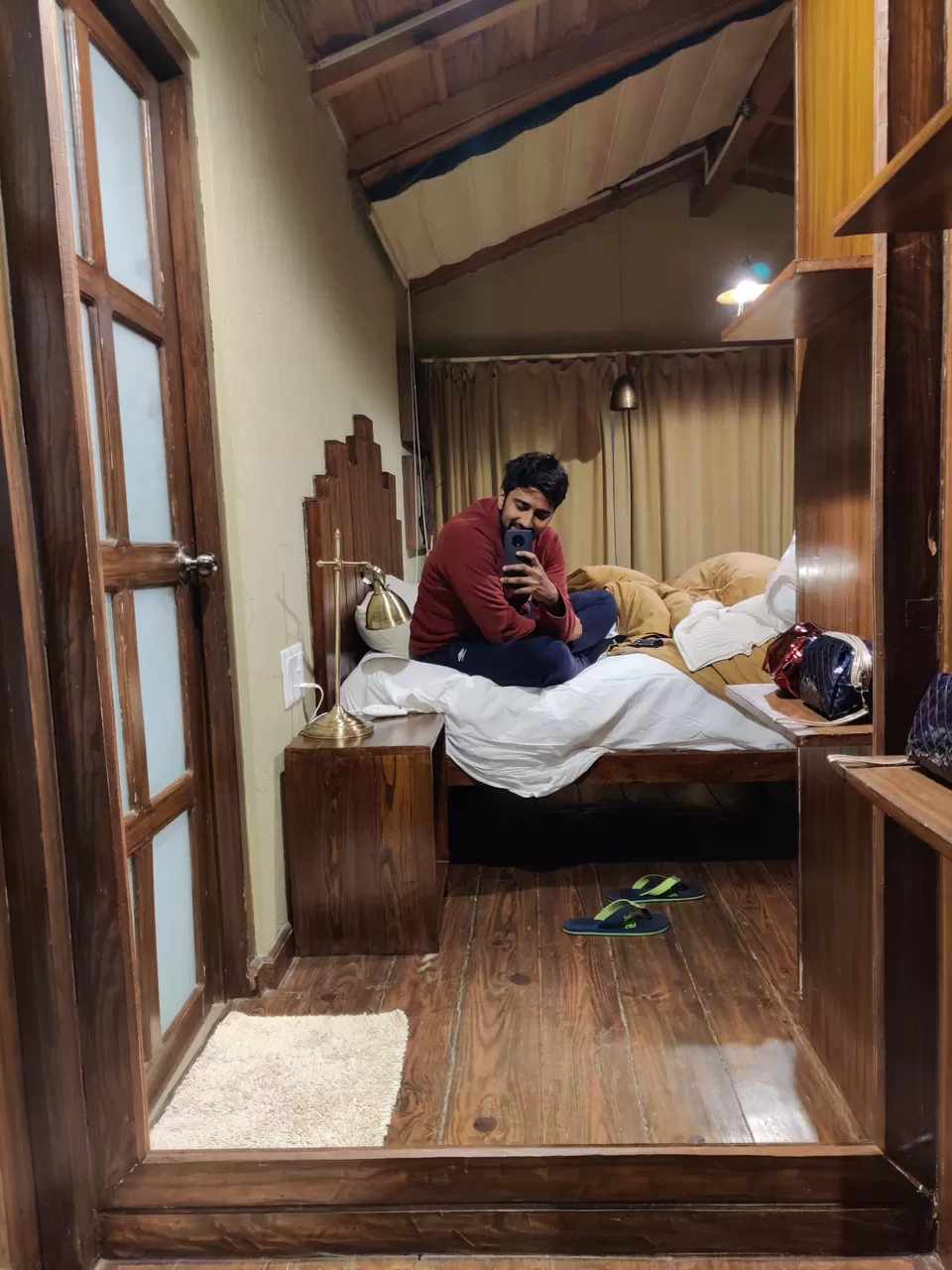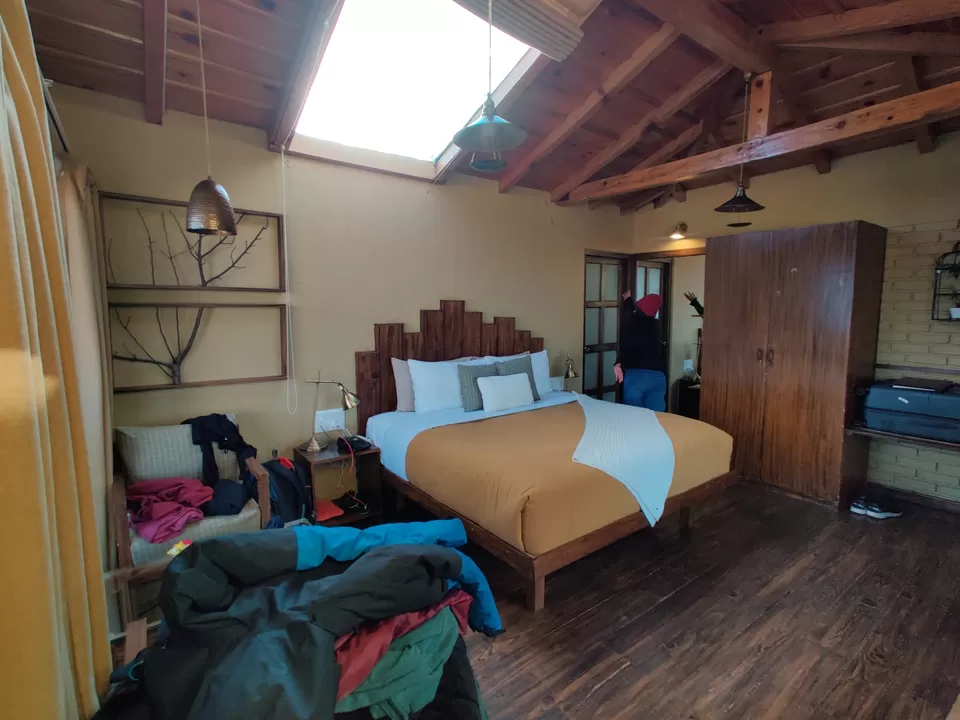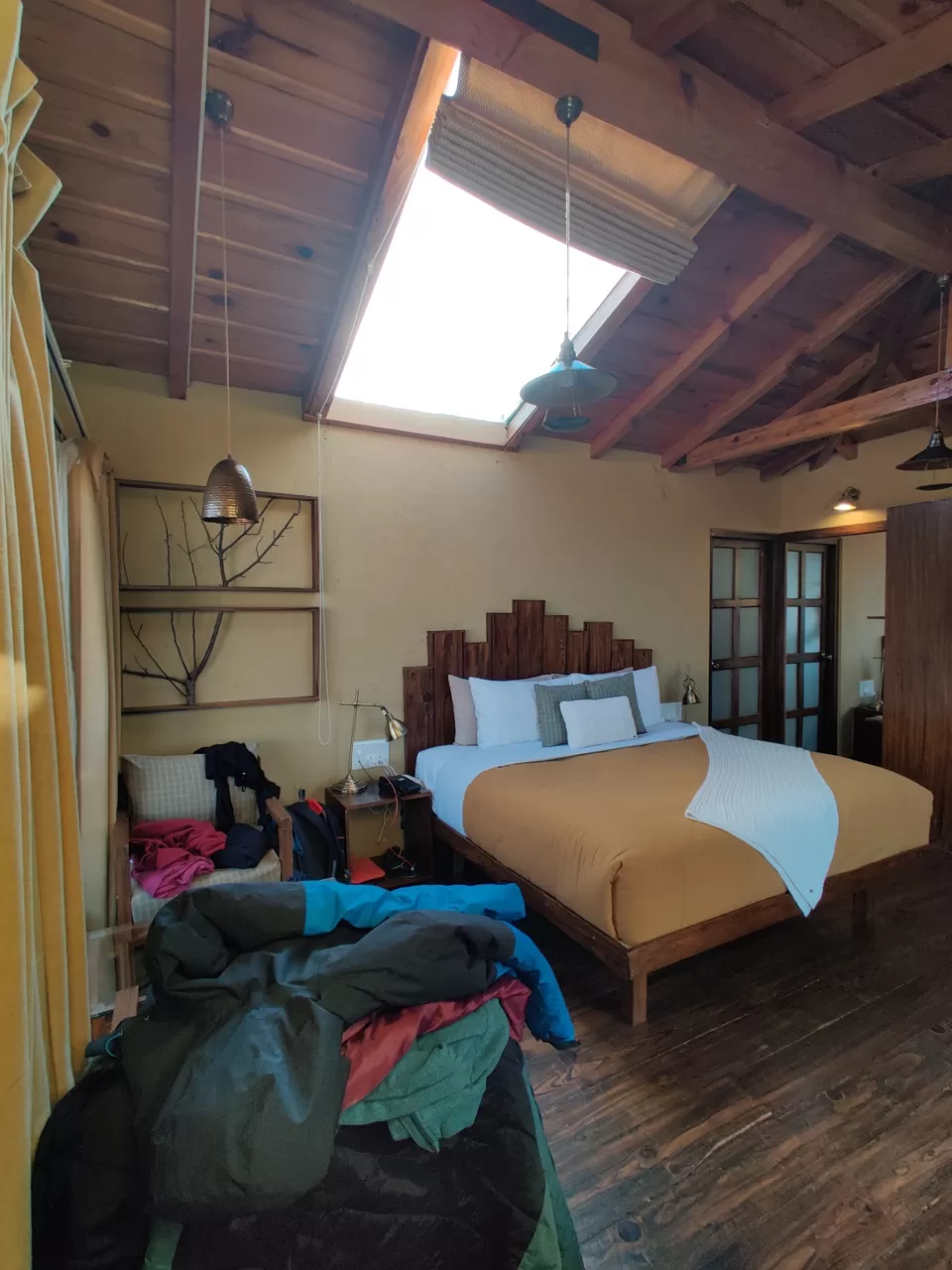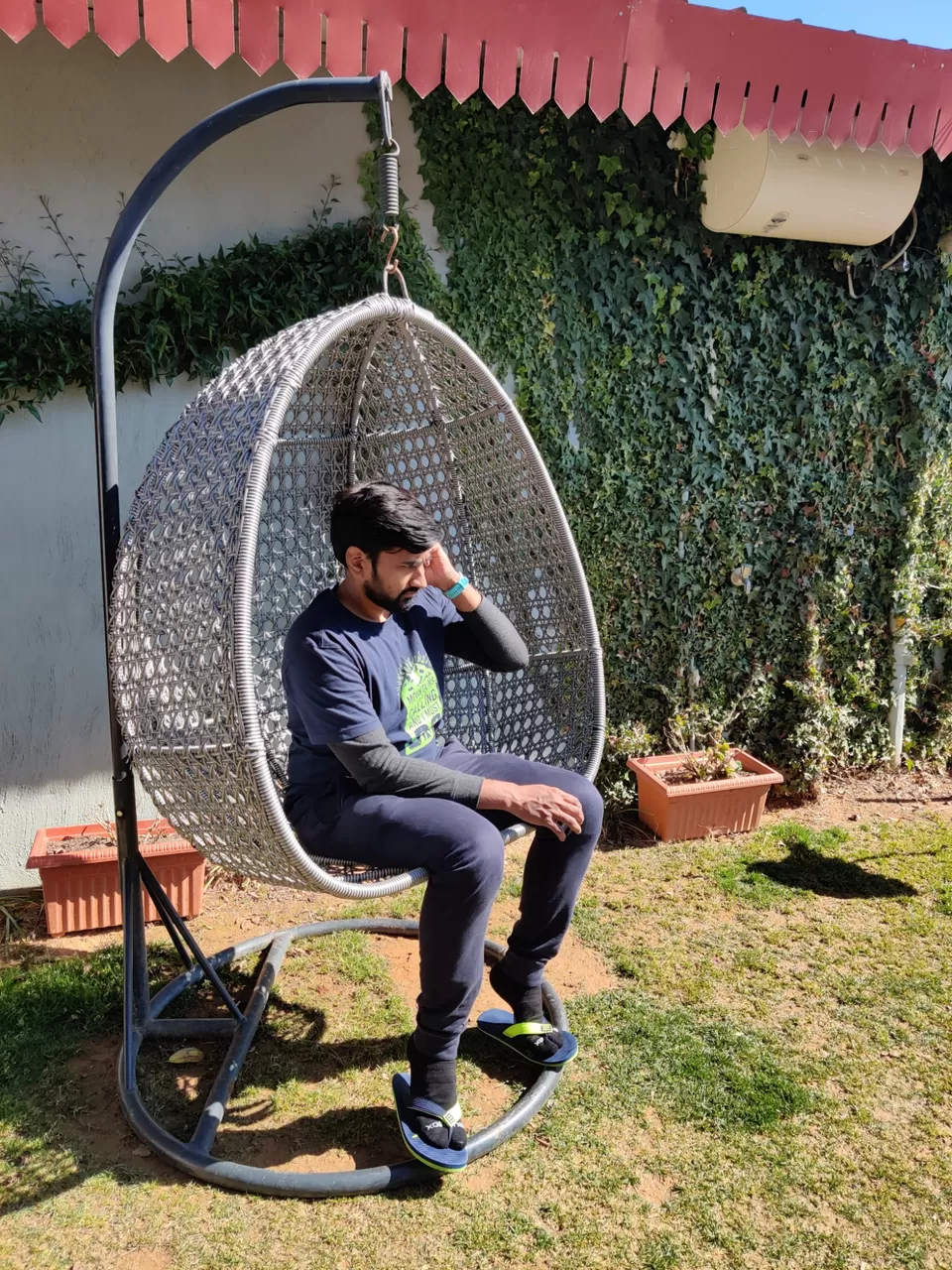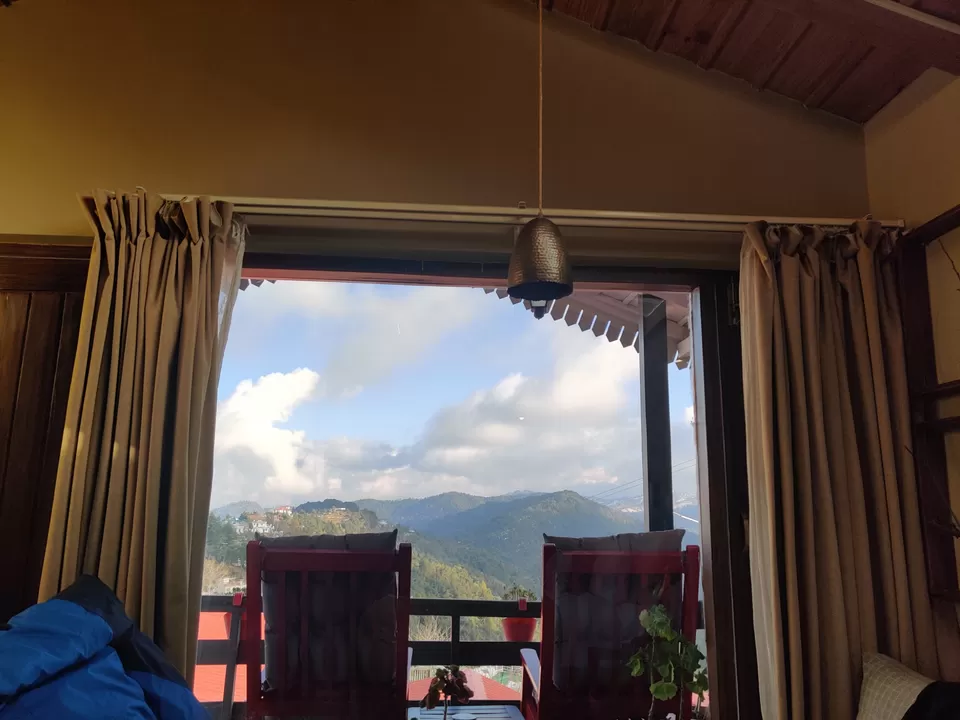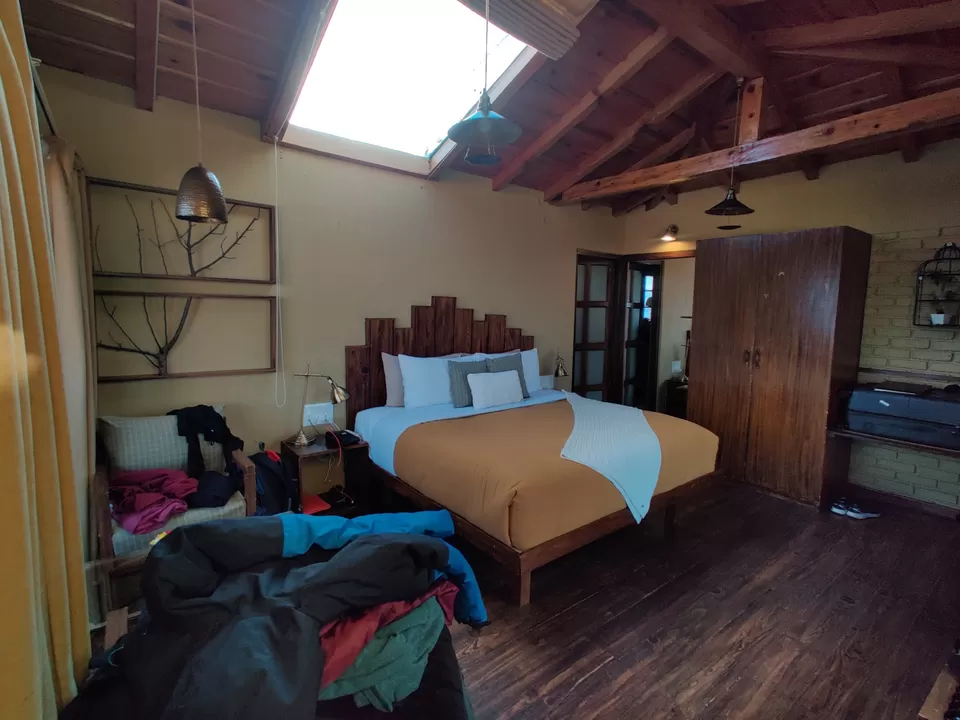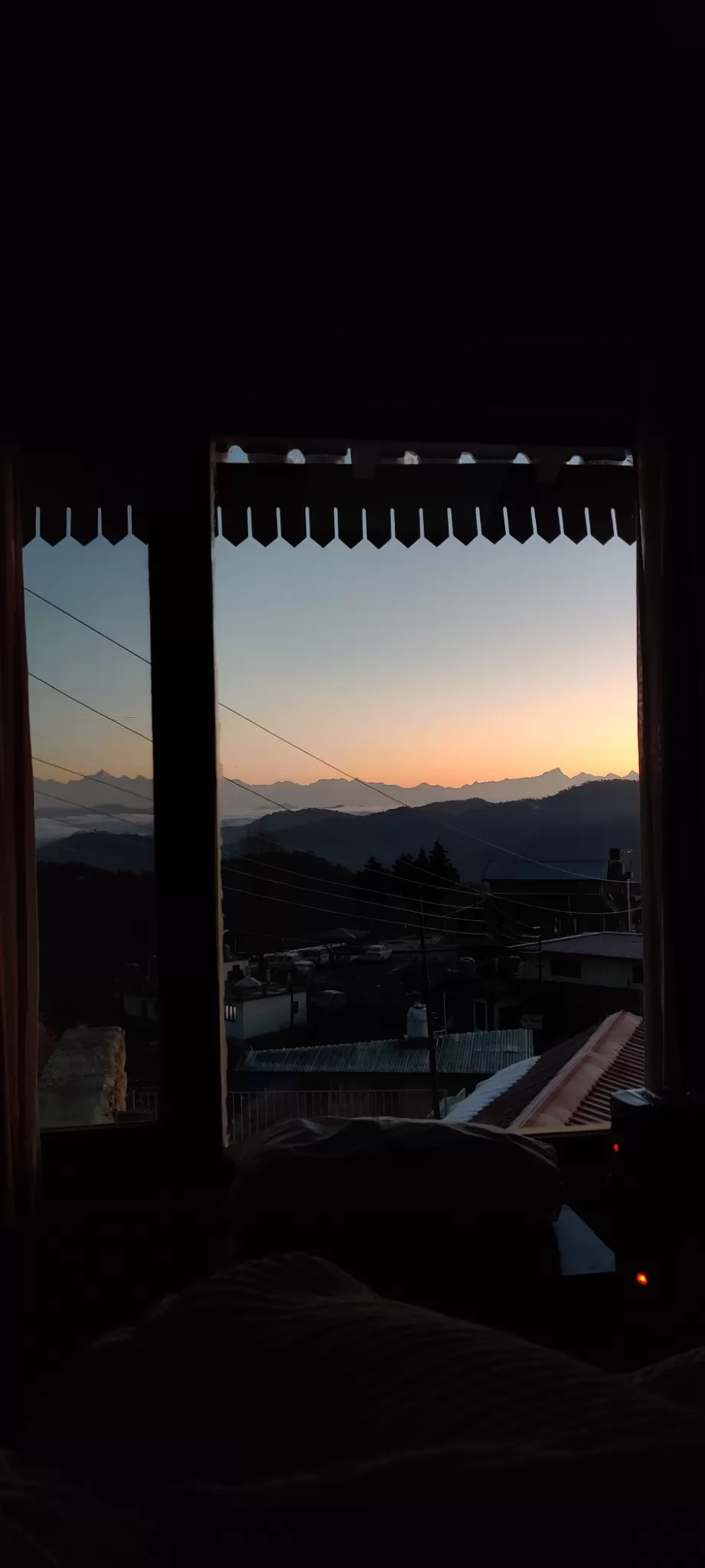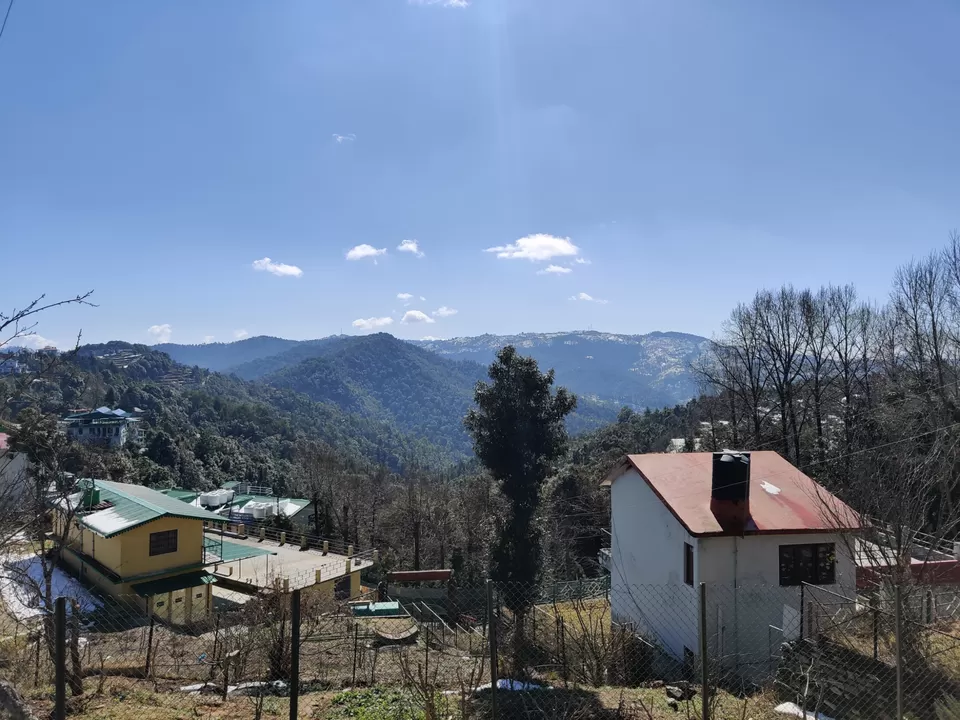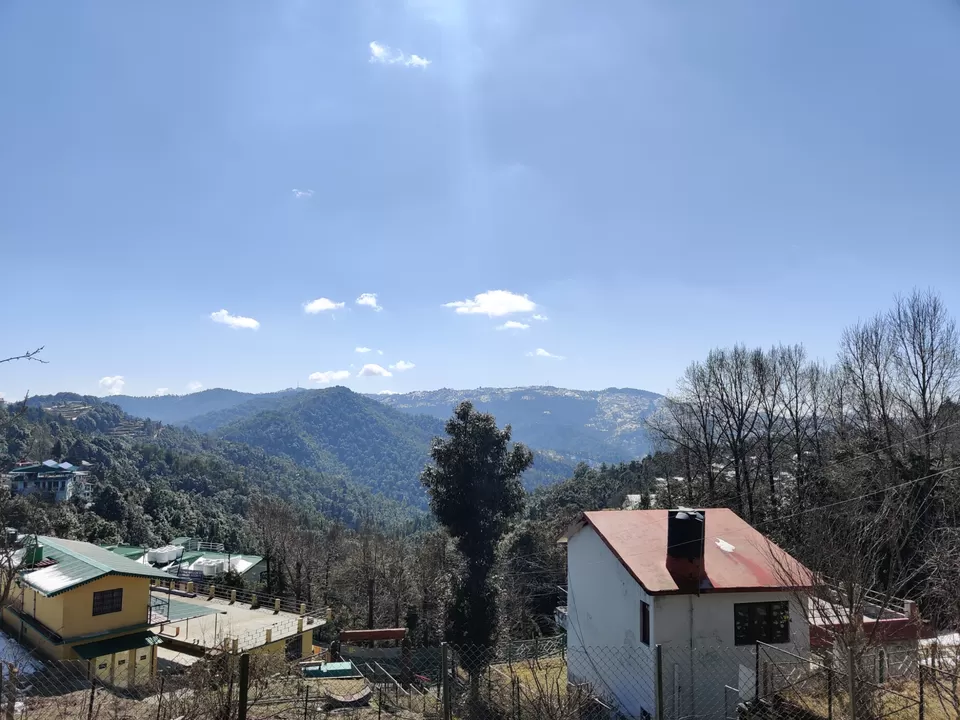 Here's a glimpse of the The Birdcage property. We highly recommend this property - The Birdcage for your stay at Mukteshwar. If you need any help regarding the property or your stay at Mukteshwar, feel free to reach out to us on Instagram. @thehodopillais