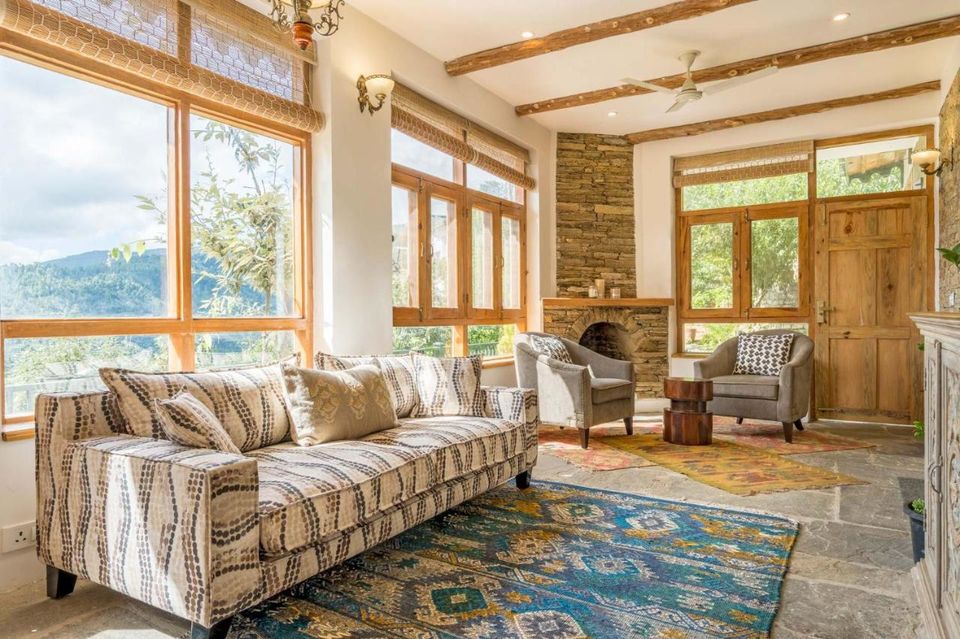 On a chilly morning, I jumped out of my cosy bed to greet the birds that beckoned me with their song. But they were all camouflaged in the dense trees, probably shying away from travellers like me. At Vayu Retreat in Nainital, nature was playing a game of hide and see with me.

Vayu Retreat is a Hidden Gem in Nainital
The estate of Vayu Retreat is made with love by Aparupa and Abhijit who share the desire to create spaces in the mountains that will allow you to experience mindful holidays. This nature lover couple found their inner calling in their true 'pahadi' spirit, and decided to curate a cosy retreat for conscious living in the hills. In fact, you will be happy to know that not a single tree was cut while the making of this beautiful estate.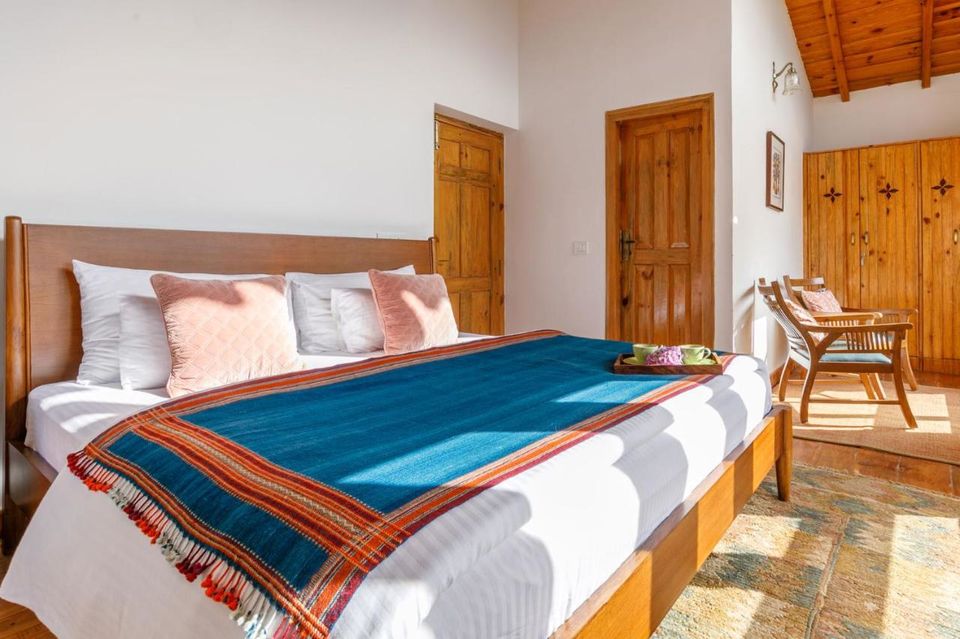 Why you must visit
Getaway from your busy life and take a well deserved break at this cosy home in the hills is apt for the mountain lover inside you. Whether you wish to stay here with your family, friends or as a couple, this place welcomes one and all.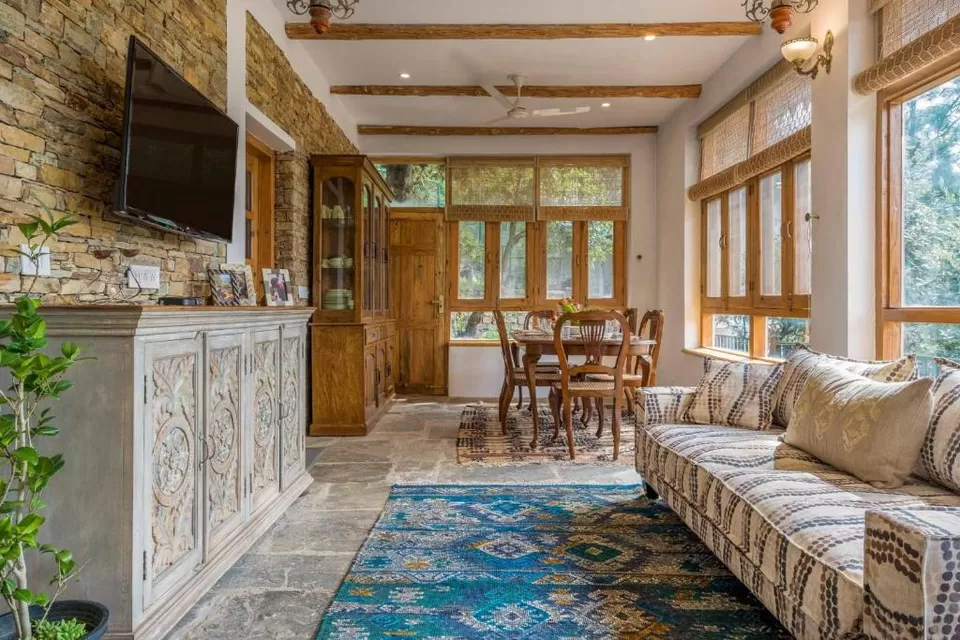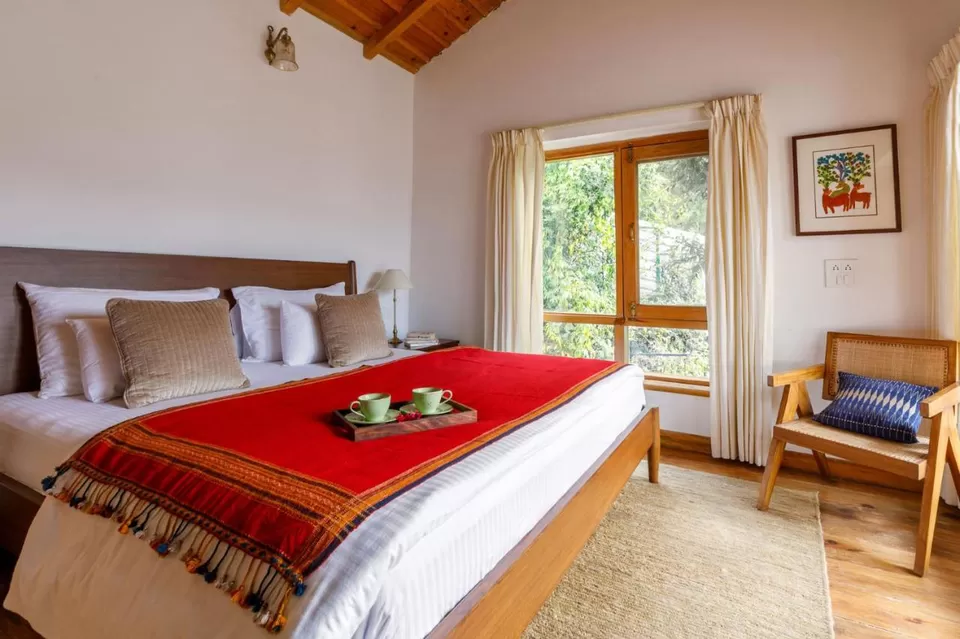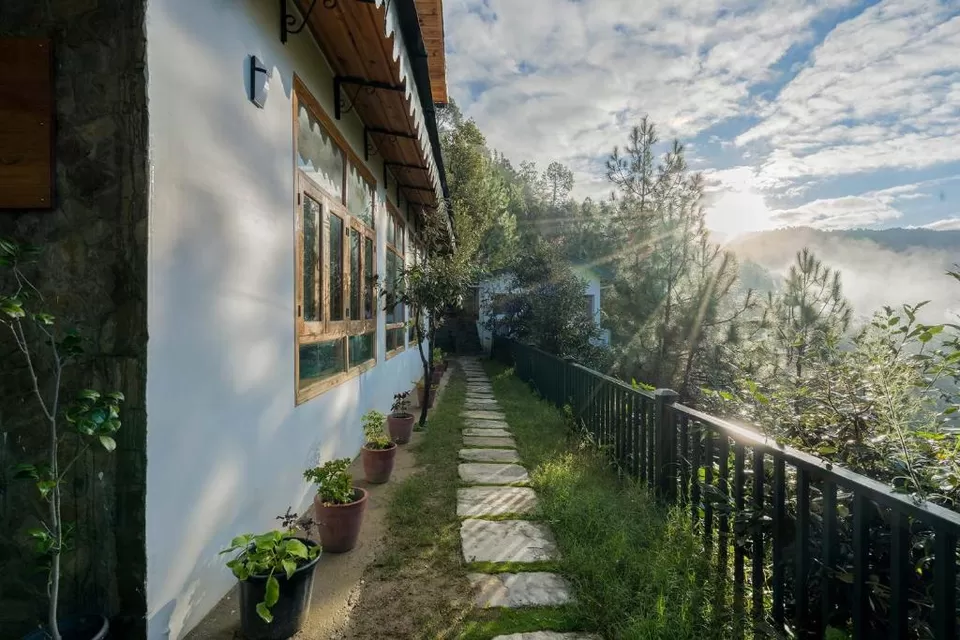 What makes this retreat special
Vayu Retreat in Nainital is ideal for birdwatching or relaxing with a book in one of the many bright corners of the estate. Vayu is designed by keeping the four natural elements of Earth, Fire, Water and Air at its core. Welcoming breezy spaces, spacious bedrooms, dining rooms for long lunches and large windows in the attic make the space faultless on moon lit nights and sunny days.
The villa comes with four bedrooms named after the primary elements of nature. You can either relax indoors on cold days or take a walk inside the property blessed with an acre of variety of native trees like oak, rhododendron, deodar, winter-cherry and innumerable fruiting trees such as apple, peach, apricot and walnut. Leave afar the City noise and the pollution when you stay in the hills at Vayu Retreat in Nainital. With the wind blowing across the valley, Vayu will take care of you in more than many ways.
Enjoy chilly mornings with hot parathas!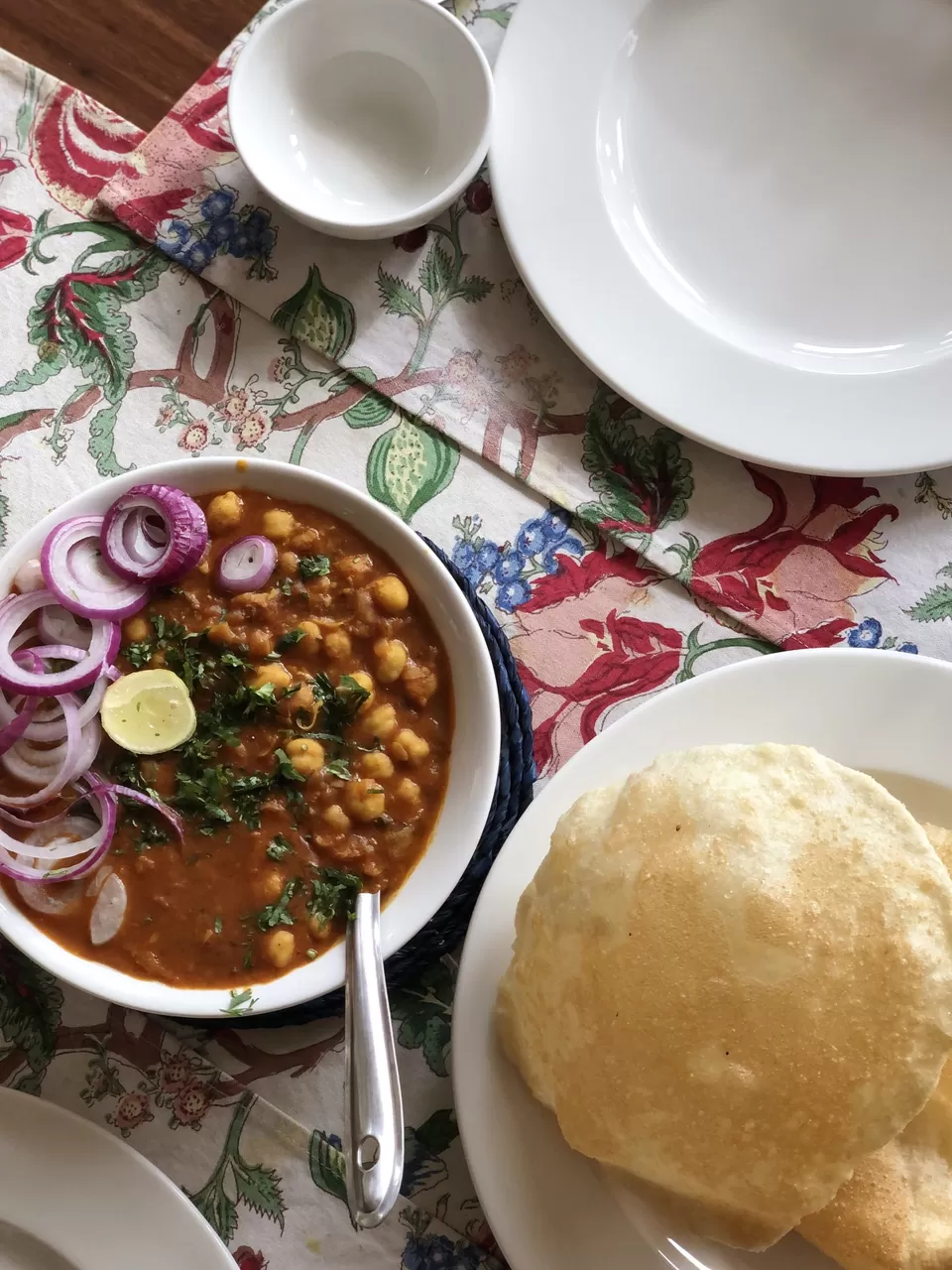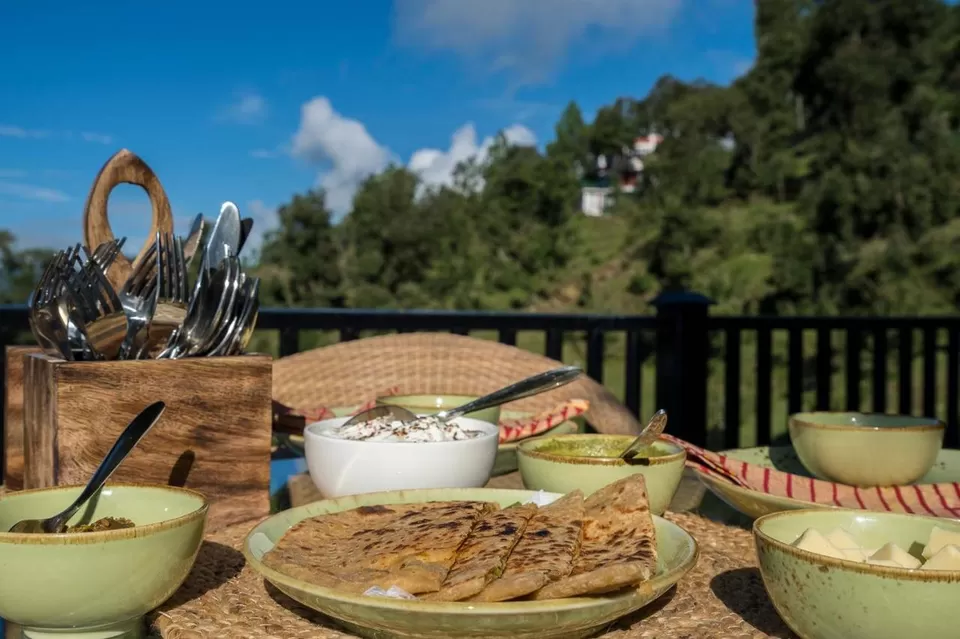 Vayu specialises in delicious comfort cooking by Chef Gajendra. Whether you want a full meal for lunch or simple daytime snacking over cheese sandwiches and French fries with a glass of cold coffee, you are all sorted! Made with fresh ingredients and locally sourced seasonal produce the food will satiate your taste buds and keep you healthy. On request they can curate a traditional Kumaoni meal for you!
Breakfast served from: 8:30 AM - 10:30 AM
Lunch served from: 1:00 PM - 2:30 PM
Dinner served from: 8:00 PM - 10:00 PM
Connect with nature in paradise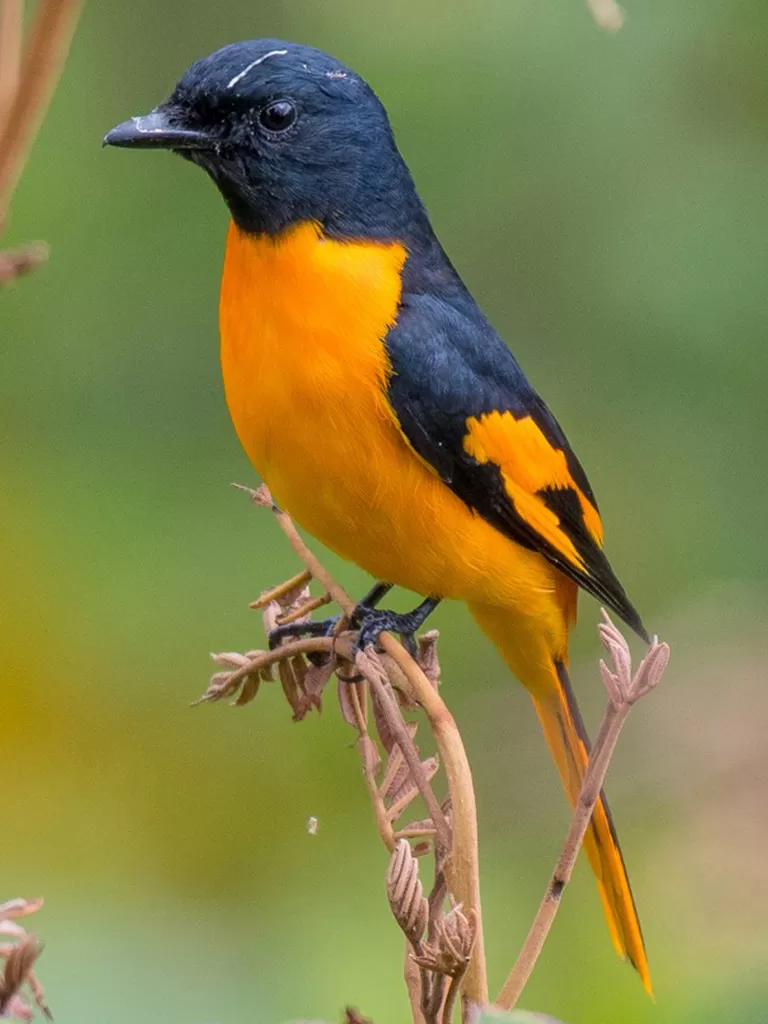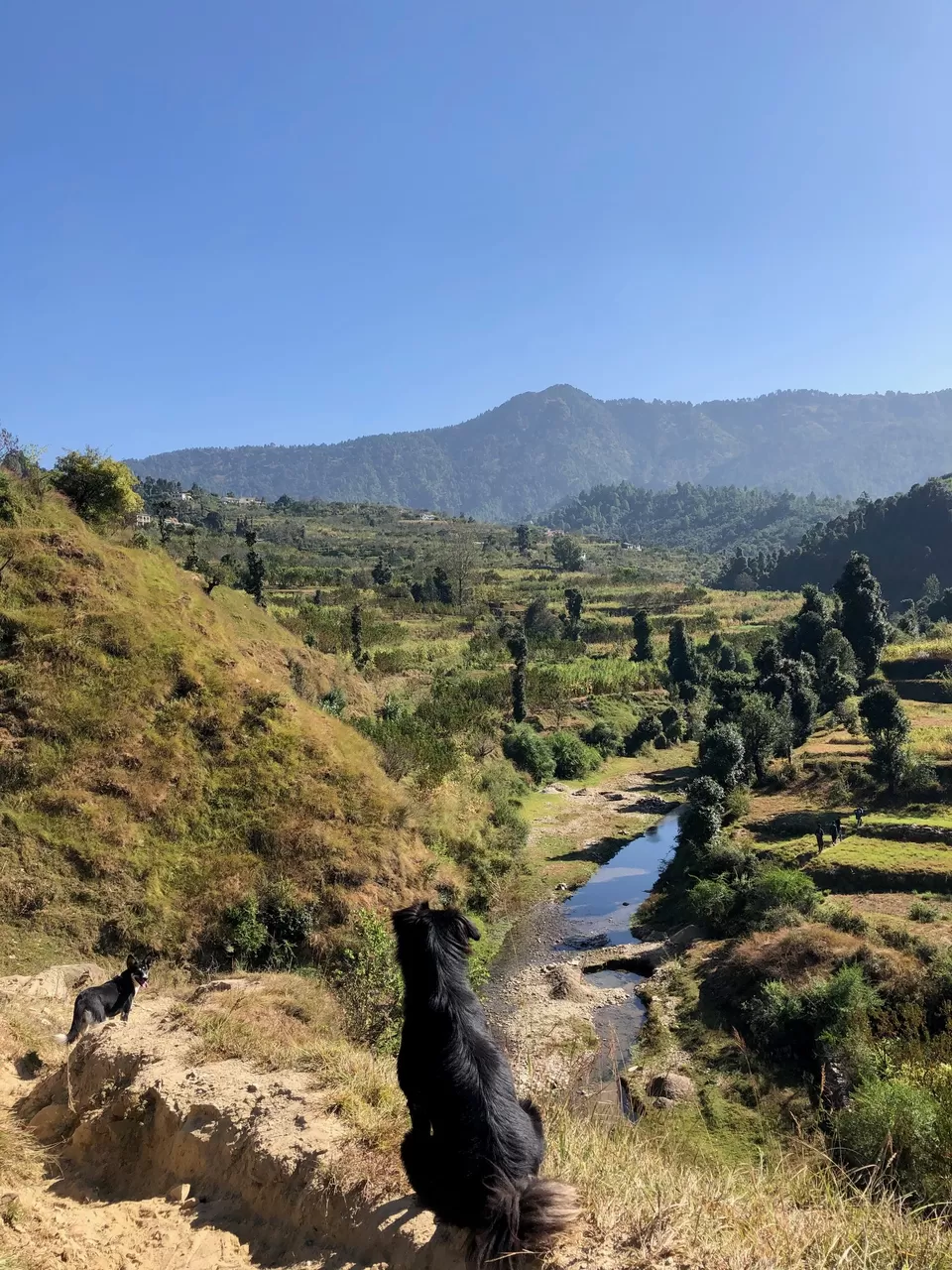 The outdoor deck overlooks the Mukteshwar valley, only about a hundred metres down from the main house. The property does not provide alcohol but you are allowed to carry your own. I would say BYO's are always money savings schemes. Watch the sunset as you sip on your drink enjoying some picnic time with your loved ones.
You can also enjoy a picnic by the Kashiyalekh stream only a kilometre away. Keep a day for some adventures with a day trip to Mukteshwar. You can visit the popular temple by the cliff or opt for zip lining and rappelling. For nature lovers, you wont be short of nature walks and serene sunsets as Vayu lets you enjoy the ever so referring breeze, staying true to it's name.
Location tucked away in the mountains
Address: Vayu Retreat, Village - Myora, P.O, Nathuakhan, Uttarakhand 263158, India
By Air: Located in Myora village near Nathuakhan in the Nainital district, Vayu is only 2.5 hours from Pantnagar airport.
By Rail: You can also reach here with a more reliable option is the Kathgodam railway station which is only 2 hours away.
By Road: You can also drive to Vayu from Delhi which is approximately 7.5 hours from the City.
Enjoy a peaceful stay in Nainital during this Diwali vacation or during the upcoming winter season with your family. It gets even more charming during the winters with the magnificent view of the snow-covered mountain ranges.
Booking Details
Website: www.vayuretreat.com
Get in touch: vayuretreat@gmail.com
Phone: +91 98100 50514
Check-In Time : 2 PM
Check-Out Time : 10 AM
Price: INR 25,000 approx for entire villa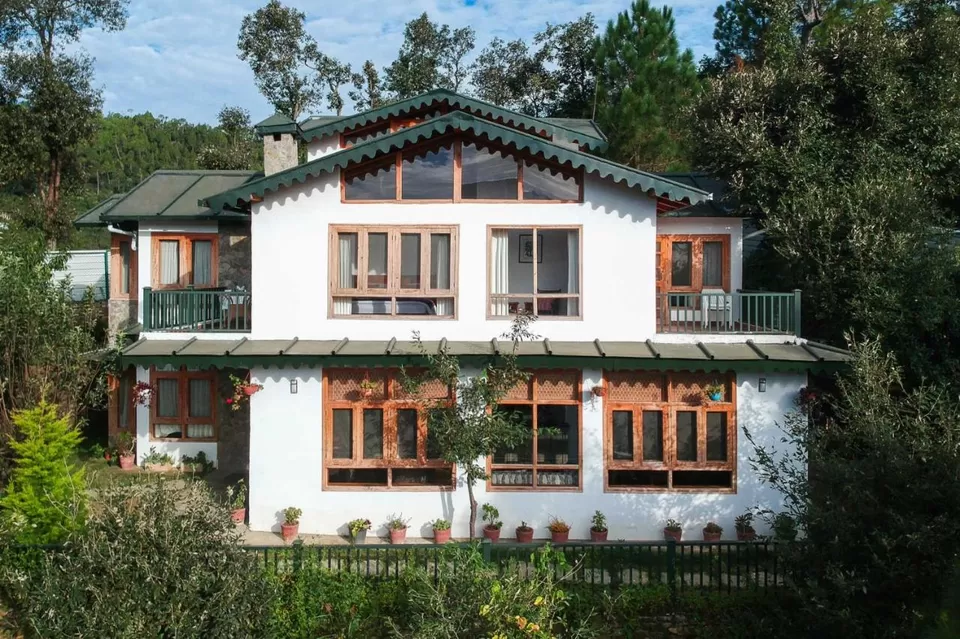 We know that during the recent times, we have gone through a lot of stress. And it's been exhausting coping with the ever changing lifestyle. Which is why we want you to experience the most relaxing time amidst nature. There is truly no better option than taking your family at this tranquil mountain retreat for an unhurried holiday.
Think we missed out on something? Tell us about it in the comments below. Or write about it here on Tripoto and earn Tripoto Credits!
Explore the best of travel inspiration on Tripoto Instagram!