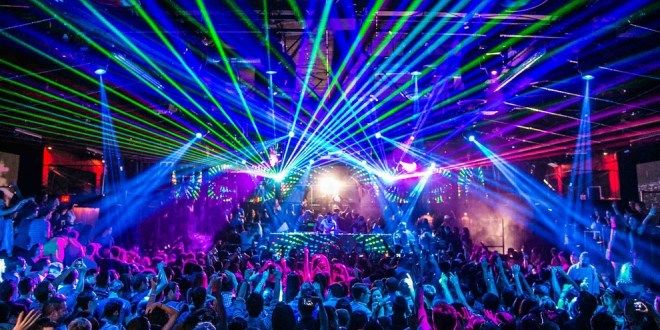 Mumbai, the city of dreamers and vivacious energy, is profoundly famous for its night life. Every party animal can find with ease an ocean of options when it comes to discos. Whether you want to experience a crazy filled with energy night, dance till you drop, celebrate an occasion with your folks in style, or simply lose yourself in the electrifying music while enjoying the drinks- it is never a problem in Mumbai!
Here are the 10 best discos in the 'City that never sleeps' that you definitely ought to hit to spark up your night!
1. Poison
Located on Bandra's modish Waterfield Road, Poison is the best disco in Mumbai. Besides its huge sound systems and light shows, this disco also offers different DJs playing not just mainstream beats or genre but a variety of them, including Hip Hop, EDM and Bollywood. It attracts plenty of big name celebrities as well as huge international EDM artists like Tiesto and Armin Van Buren, making it all the more popular. Undeniably the best disco in Mumbai, Poison must be called on by every party animal!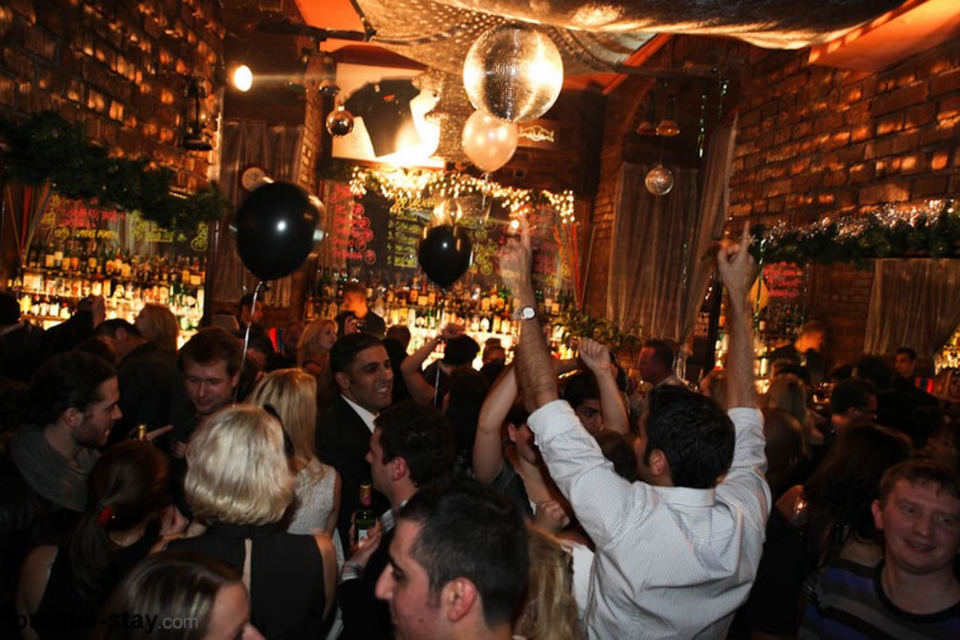 2. Paparazzi Discotheque
Located in Juhu, Vile Parle, this disco undoubtedly enters the list of the best discos in Mumbai. With energizing music to keep you pumped up all night and the extensive choices of drinks at the bar, Paparazzi Discotheque is guaranteed to make your night worth it!

Image Credit: weddingplz
3. Enigma
Enigma is the ultimate terminus for party enthusiasts and dance lovers. Situated in the famed JW Mariott Hotel in Juhu, it is one of the best discos in Mumbai. Enigma holds a breathtakingly stunning glass chandelier which is its centre of appeal. Besides, it also offers great food, enthralling music and spectacular interior and decor. Often chosen as the party hotspot by several celebrities, Enigma is jam-packed on most nights.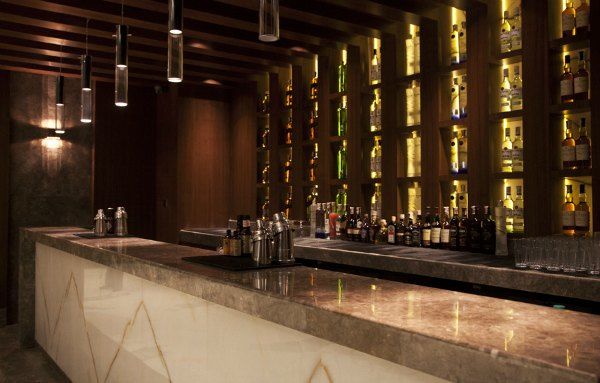 Enigma Pub (Image Credit: indiasite)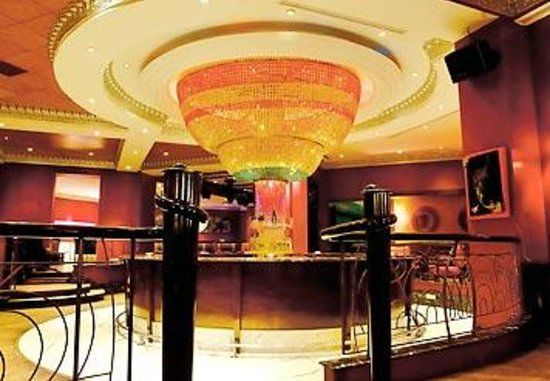 Glass Chandelier at Enigma (Image Credit: tripadvisor)
4. Vie Lounge
Vie Lounge is another popular disco considered as the best disco in Mumbai by many. Overlooking Juhu beach, it has a beautiful location which is a major factor contributing to its popularity. It is small and compact, but offers delicious food and some fantastic music to get you grooving in no time. The perfectly mixed cocktails at the bar are something to definitely look forward to!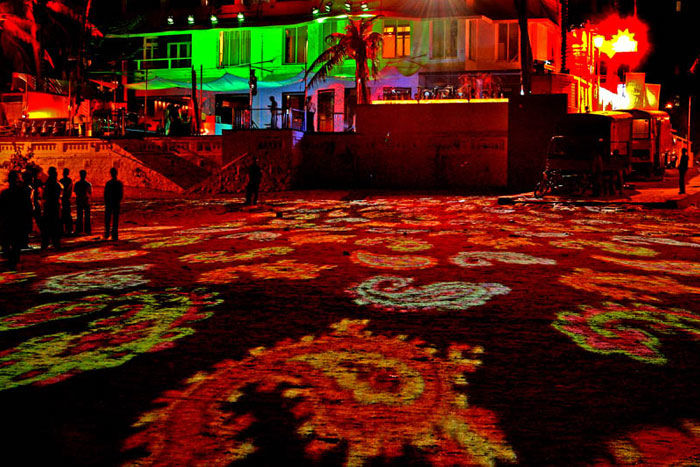 Vie Lounge at night (Image Credit: jessideas)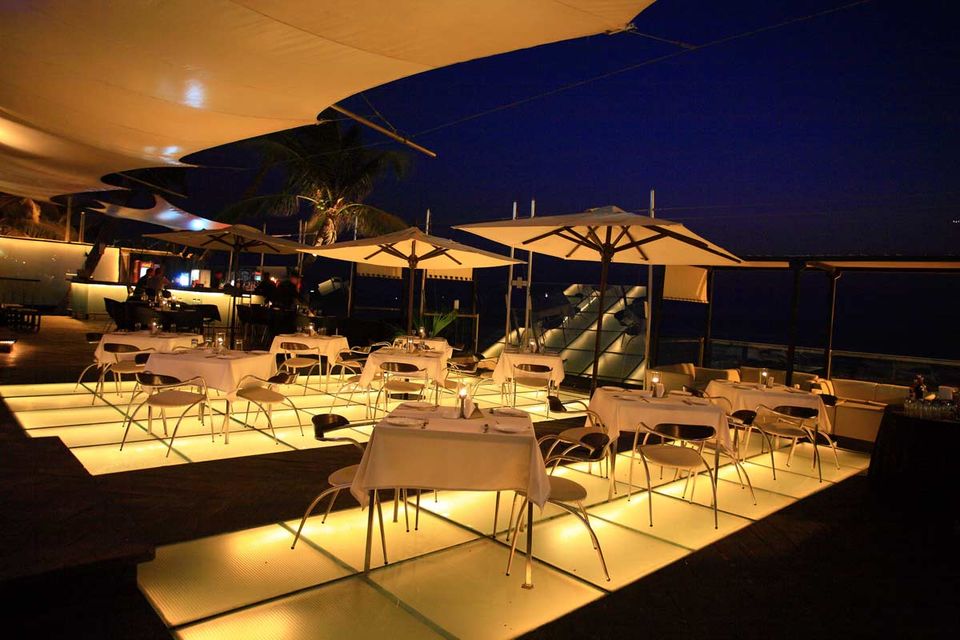 The ravishing ambience of Vie Lounge (Image Credit: vie)
5. H2O The Liquid Lounge
Offering a unique concept that is surely intriguing, H2O The Liquid Lounge is a regarded as the best disco in Mumbai by a chunk of people. Staying true to its name, this disco is a theme-based one with an ambience resembling the charming blue water. From some groovy DJ beats, to mouth-watering food and an exciting variety of drinks at the bar- H2O offers it all!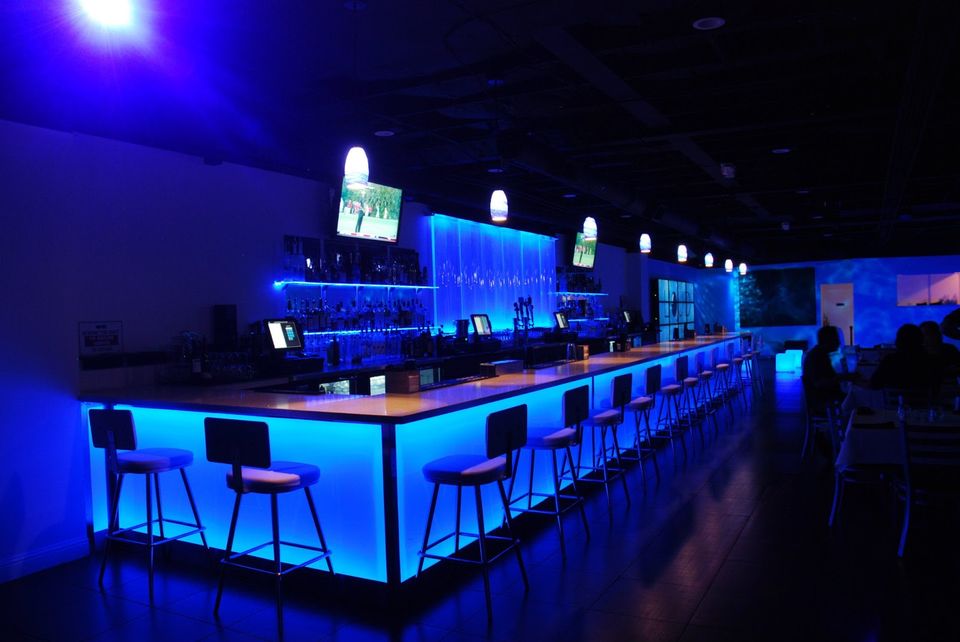 Image Credit: Janak Panchal
6. Tryst
Tryst is another prominent disco in Mumbai with magnificent interiors. Offering contemporary, neon-lit dance floor and ambience with exclusive private tables, Tryst never fails to make a great impression. It has a prolonged bar bringing to you some of the best bar bites and cocktails. With its thumping music and loud beats, Tryst is always set to get your night going.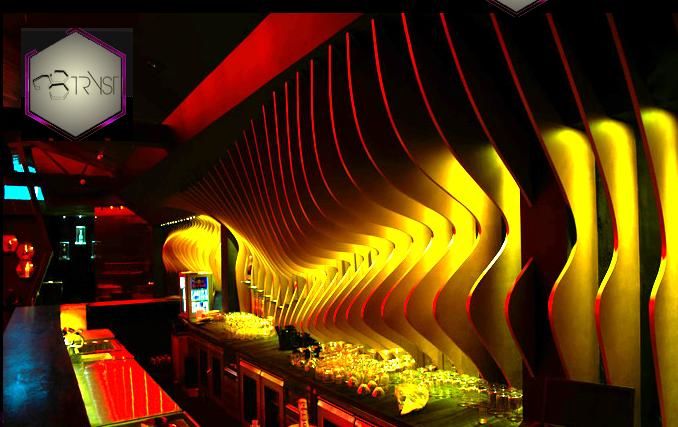 Tryst Bar (Image Credit: buzzintown)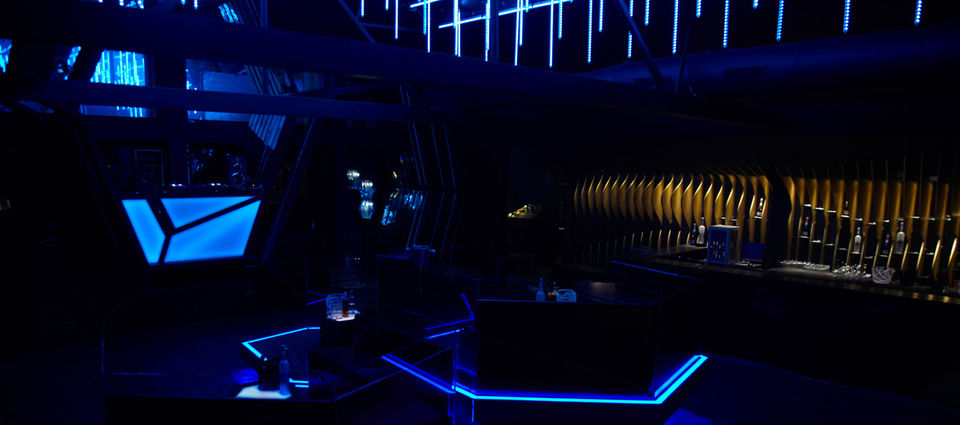 Stunning interiors of Tryst (Image Credit: trystmumbai)
7. Blue Frog
With a sumptuous décor and setting, Blue Frog is another appreciable disco in Mumbai that makes a desirable option for nocturnal party animals. Dazzling with crystal lightings and some crazy tracks to give you an adrenaline rush on the dance floor, Blue Frog is a disco guaranteed to make your time special.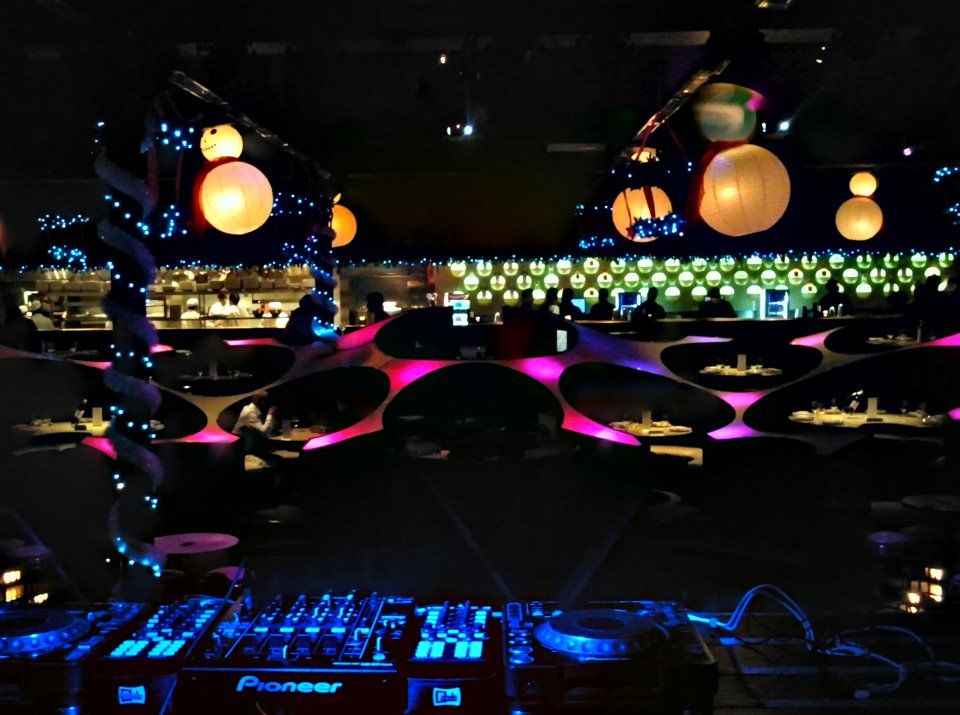 Image Credit: partyonmymind
8. Club Royalty
A high end disco in Mumbai, Club Royalty is an ideal place to rave in style. Whether we talk about snacks, drinks on bar, groovy music or swanky interiors, Club Royalty outshines the others in almost every aspect.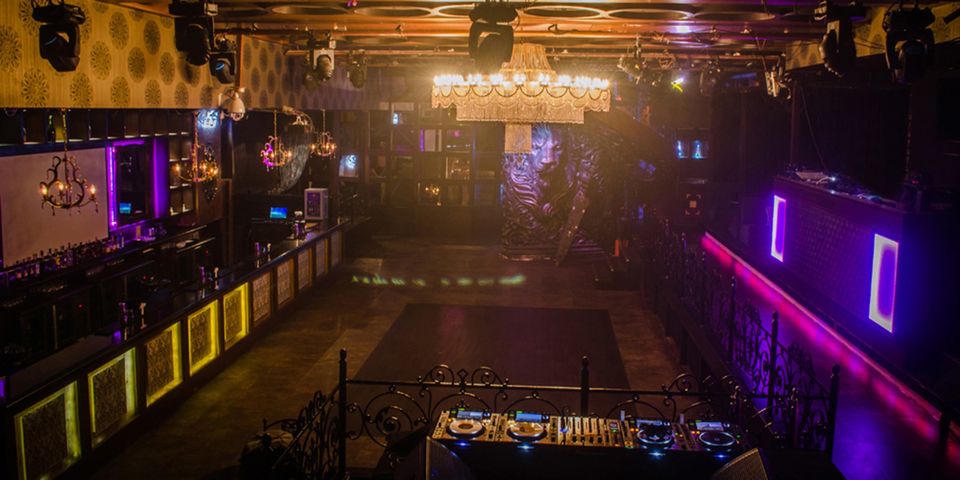 Image Credit: zomato
9. Trilogy
Another classy disco in Mumbai, Trilogy has been a renowned one for quite some time now. It has a desirably big area with the DJ offering the latest tracks to shake a leg to. Apart from that, Trilogy is highly famed for its scrumptious bites and of course, the cocktails, to get you pumped up for an insanely fun night.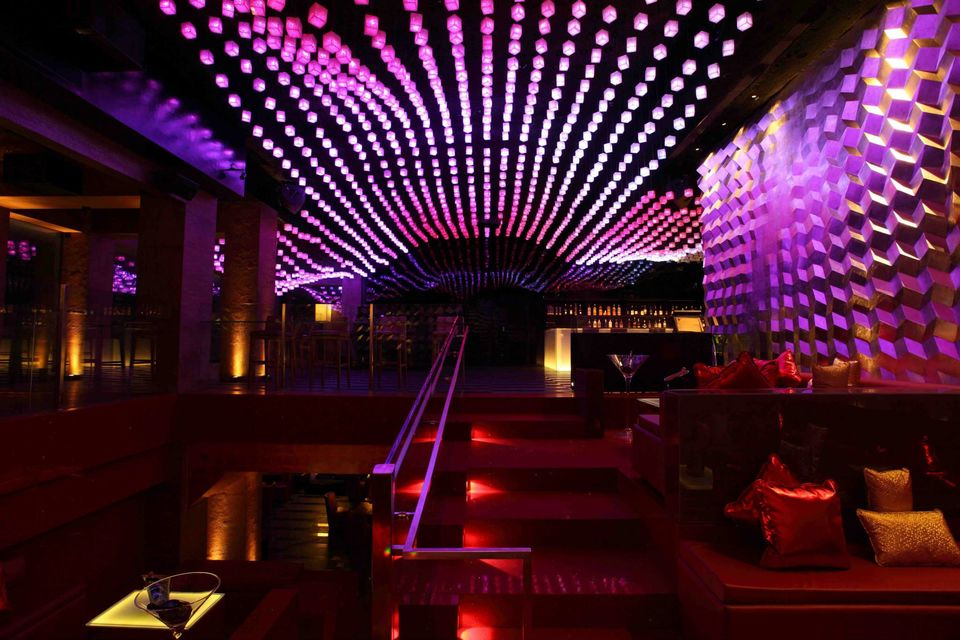 Image Credit: trilogy
10. Tonic
Also deserving a place in the list of the 10 best discos in Mumbai is Tonic discotheque. With an extremely buzzy and out-of-the-box ambience, it is an architectural delight. Offering exhilarating music, vibrant décor and most prominently its long array of cocktails and alcohol in the house, Tonic is a disco that will always leave you wanting for more!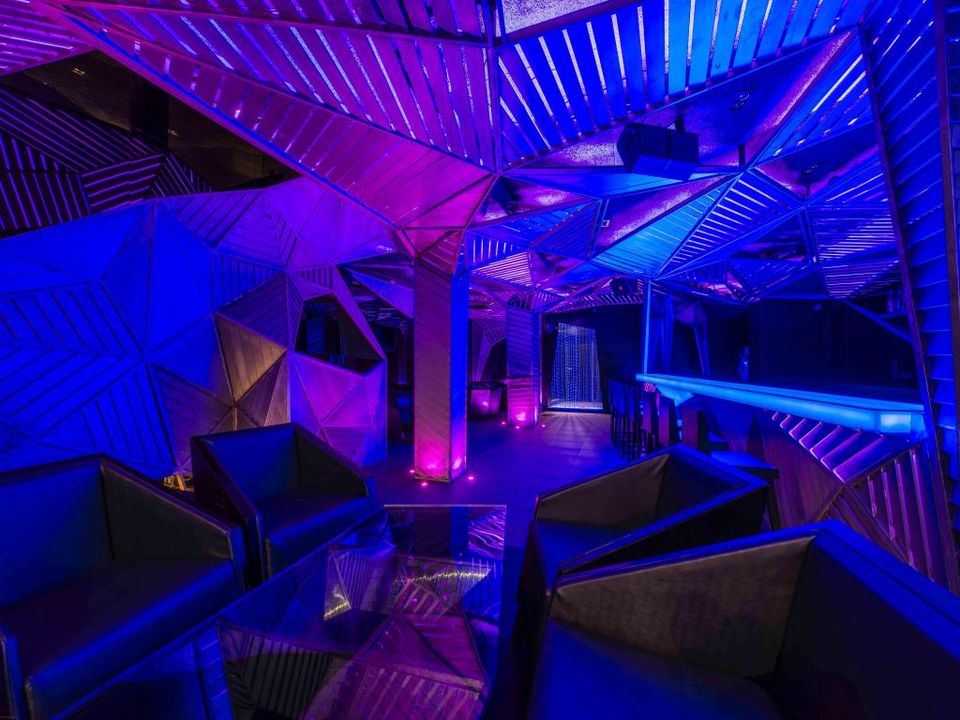 Image Credit: eveningflavors
Now that you know of the apt places to be to make the most out of the spectacular night life that the city of Mumbai has in store, what's the wait for?
Eat-sleep-rave-repeat!
Frequent searches leading to this page:-
disco in mumbai, poison club mumbai, disco near me, poison mumbai, disco pubs in mumbai, big crazy mumbai