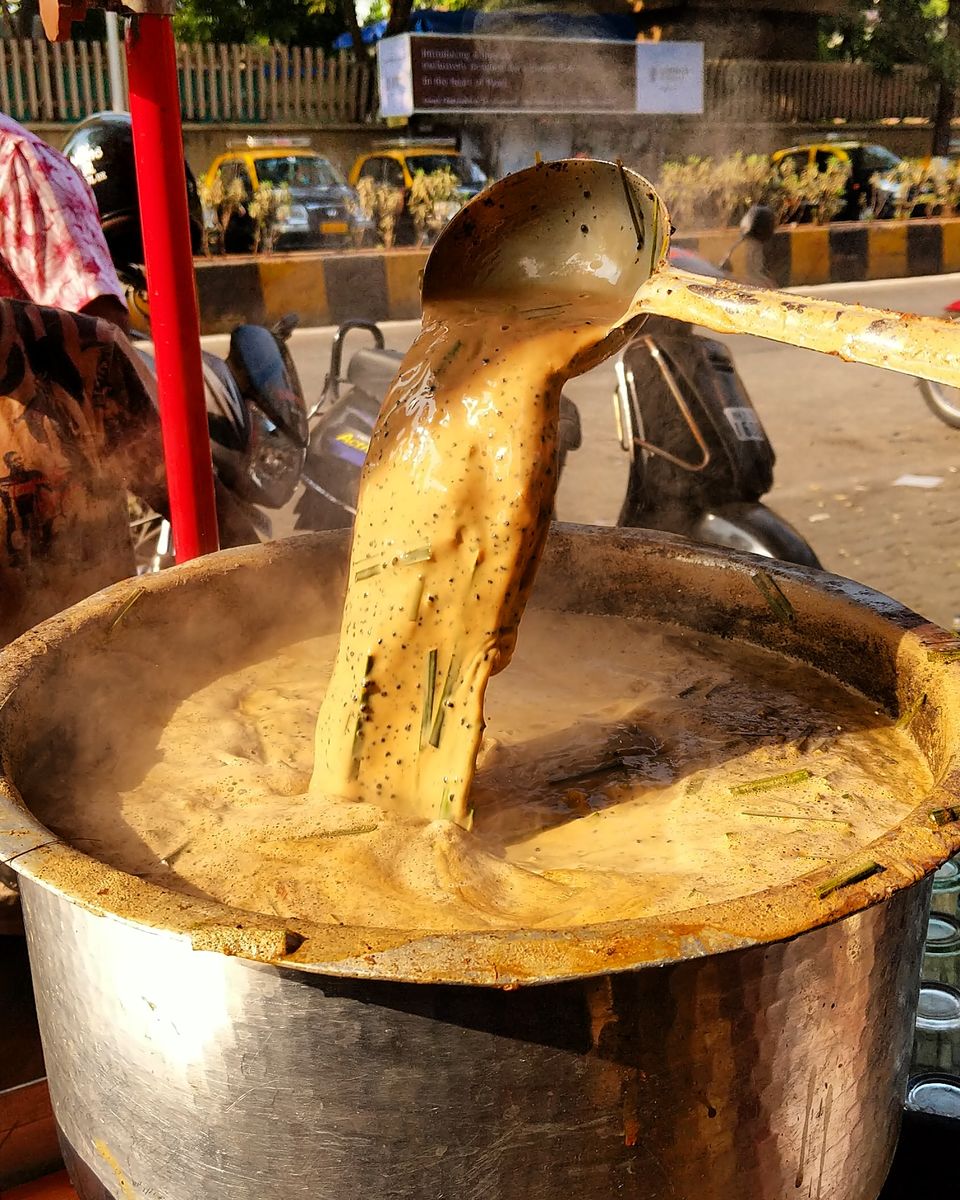 On a breezy afternoon when the working class of the Ballard Estate comes out of their cubicles to stretch their limbs, they find a quaint place tucked away comfortably in one of those gullies. It's nothing but their beloved chai stall aka Tea House.
The freshly boiled tea that is filtered into the glass, is their only hope to kick-start the brain and fuel the heart. And with that, life's pressure and unrealistic expectations that hover above their head vanish with every sip.
For once, I decided to venture and find these spots across South Mumbai, that are famous for their seemingly unforgettable taste of chai, that attracts hard-working Mumbaikars in herds.


Amidst the changing face of Mumbai's cityscape in Parel, this tea shop near Citi Tower serves one of the most delicious 'gavti' (lemongrass) chai in the town. At any hour of the day, you will find the owners busy serving chai to everyone.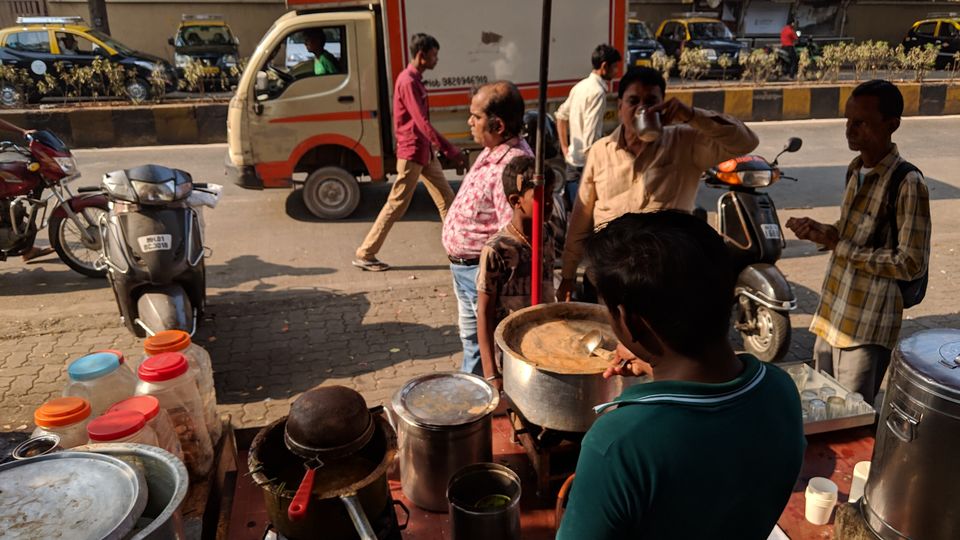 Bombay Stock Exchange Chai Stall
This one is right next to the BSE building. The presence of the British era buildings around you will make you want to stand here with a cup and keep sipping.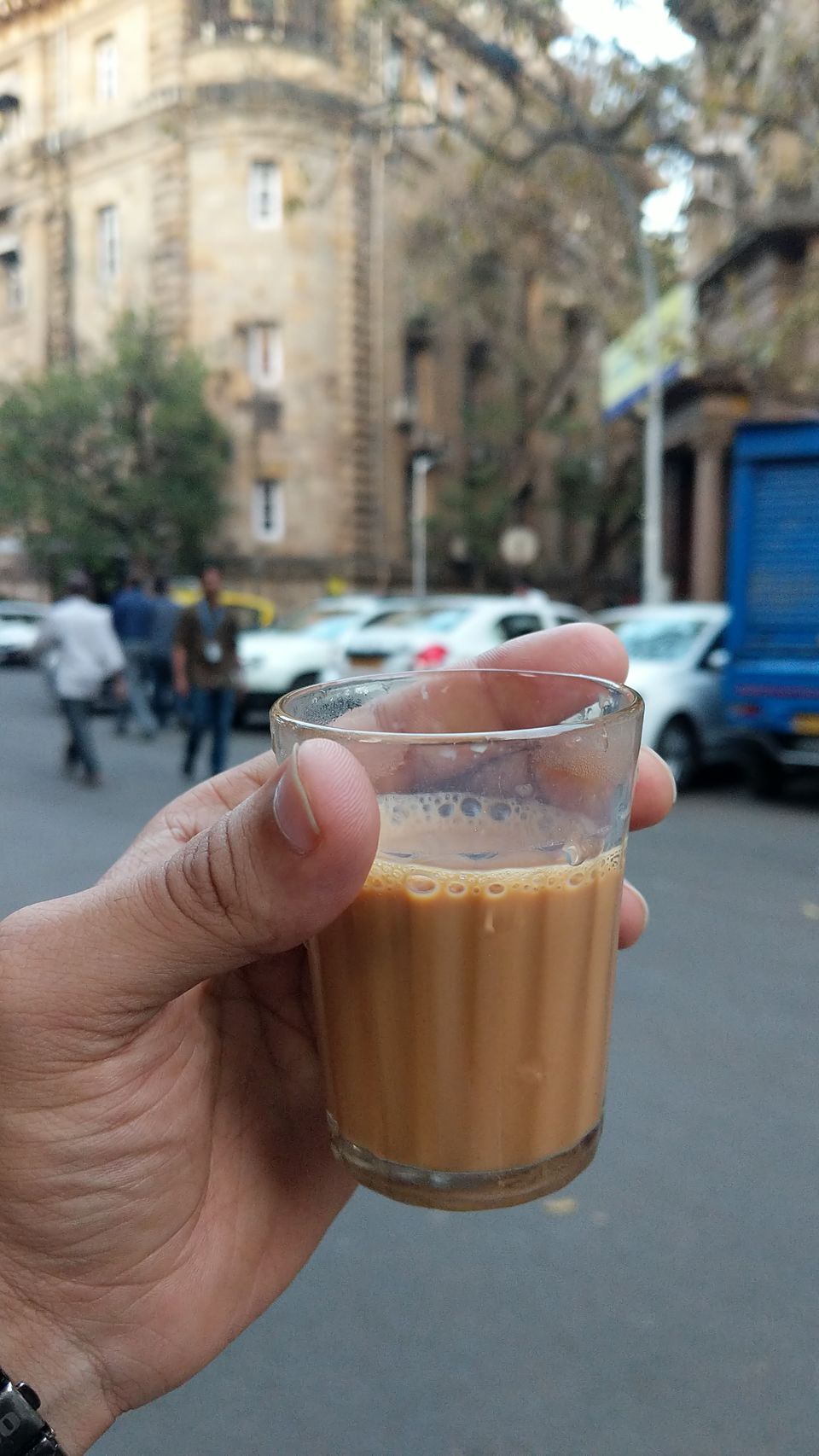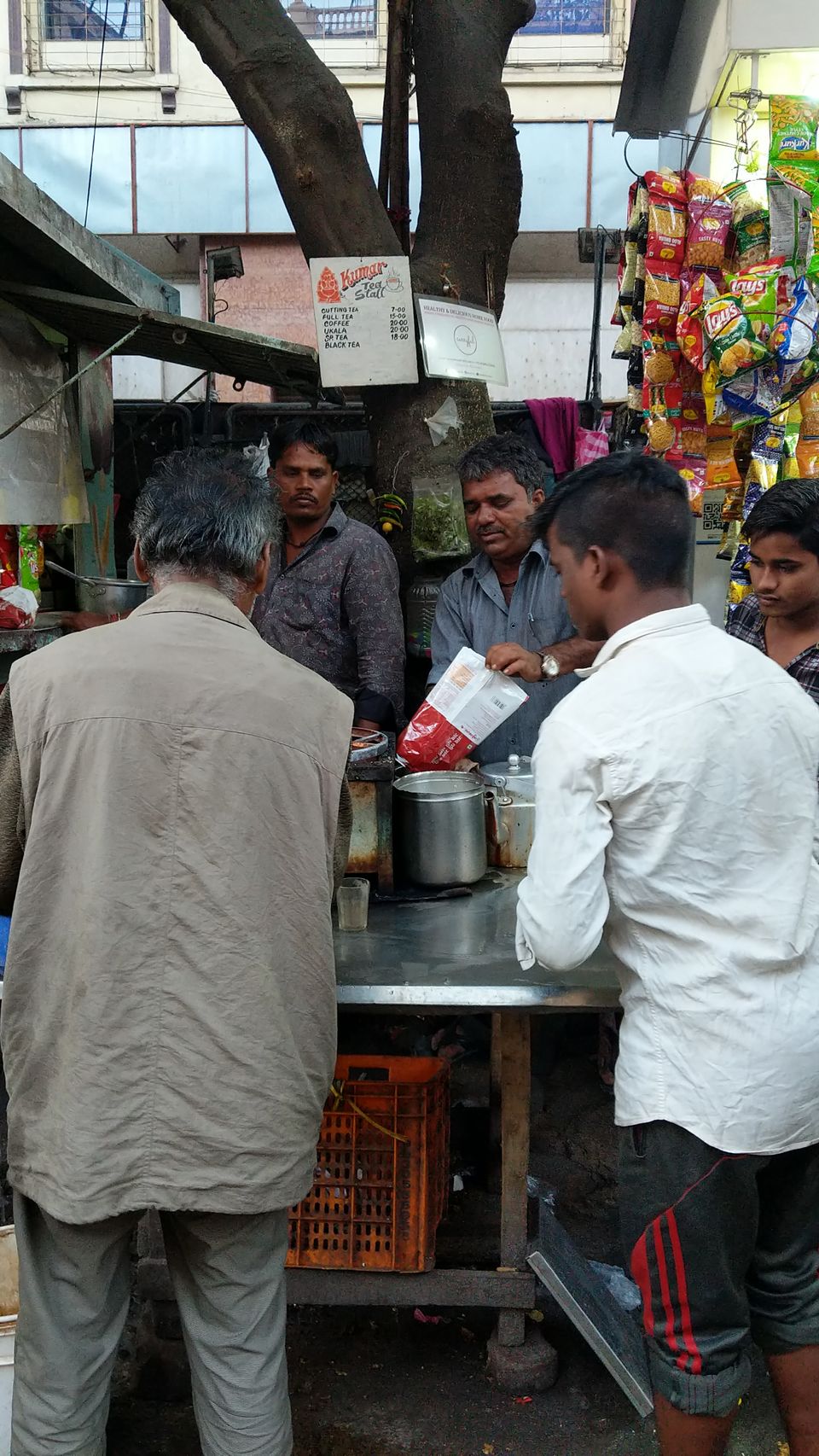 Near Old Custom House
If you are up for a little walk around then head towards the dockyard area. You will come across an alley opposite BSE, which then leads you to the Old Custom House. While you navigate through the road, a chai stall literally carved inside a building will pull you with its ginger tea fragrance.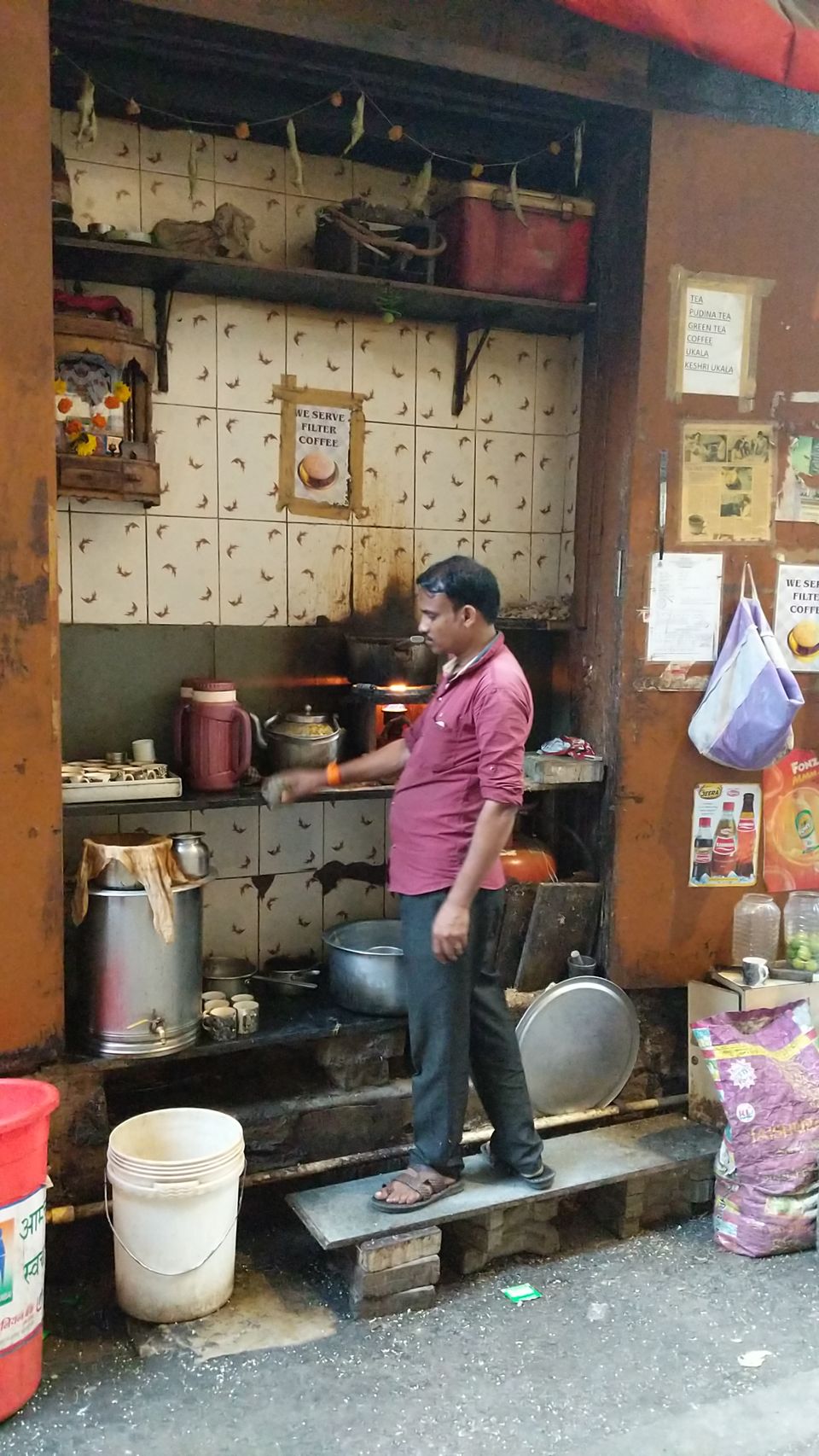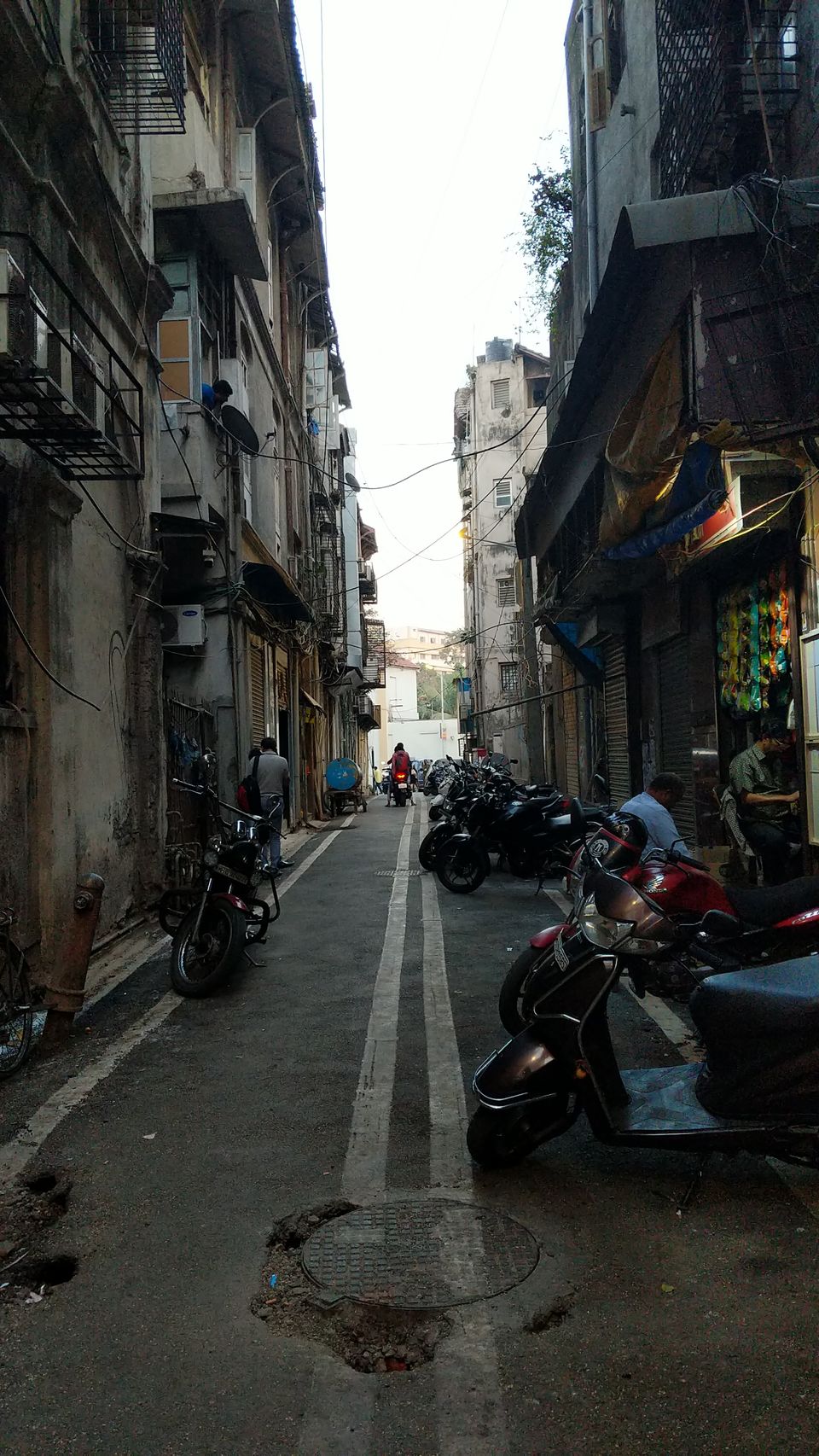 Opposite Mantralaya
A simple stall that also serves piping hot vada pav is a great companion to your evening chai. With the hustle and bustle of Mantralaya at the backdrop, you can relax with your cup and watch the sunlight fall upon the beautiful white structure.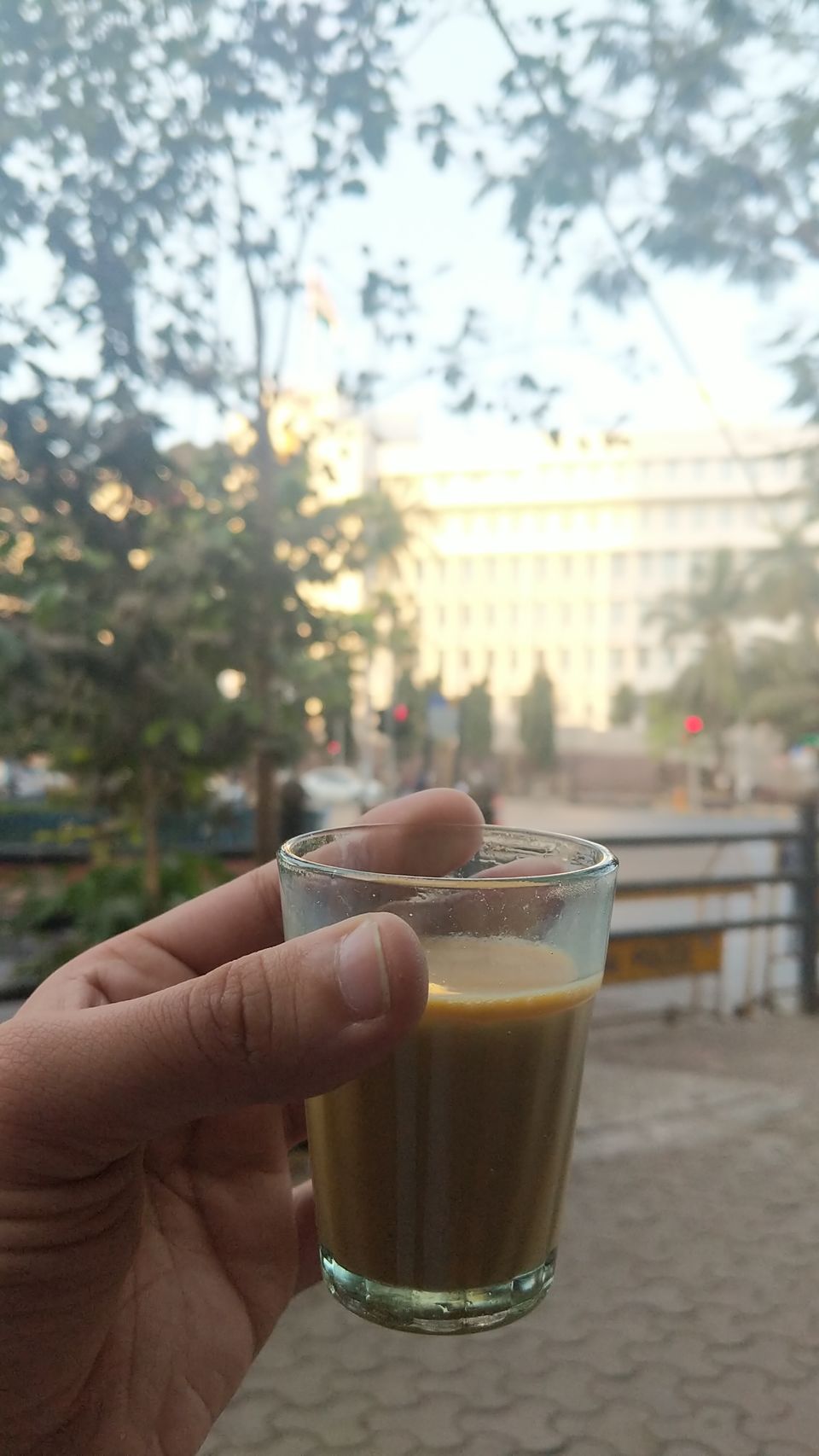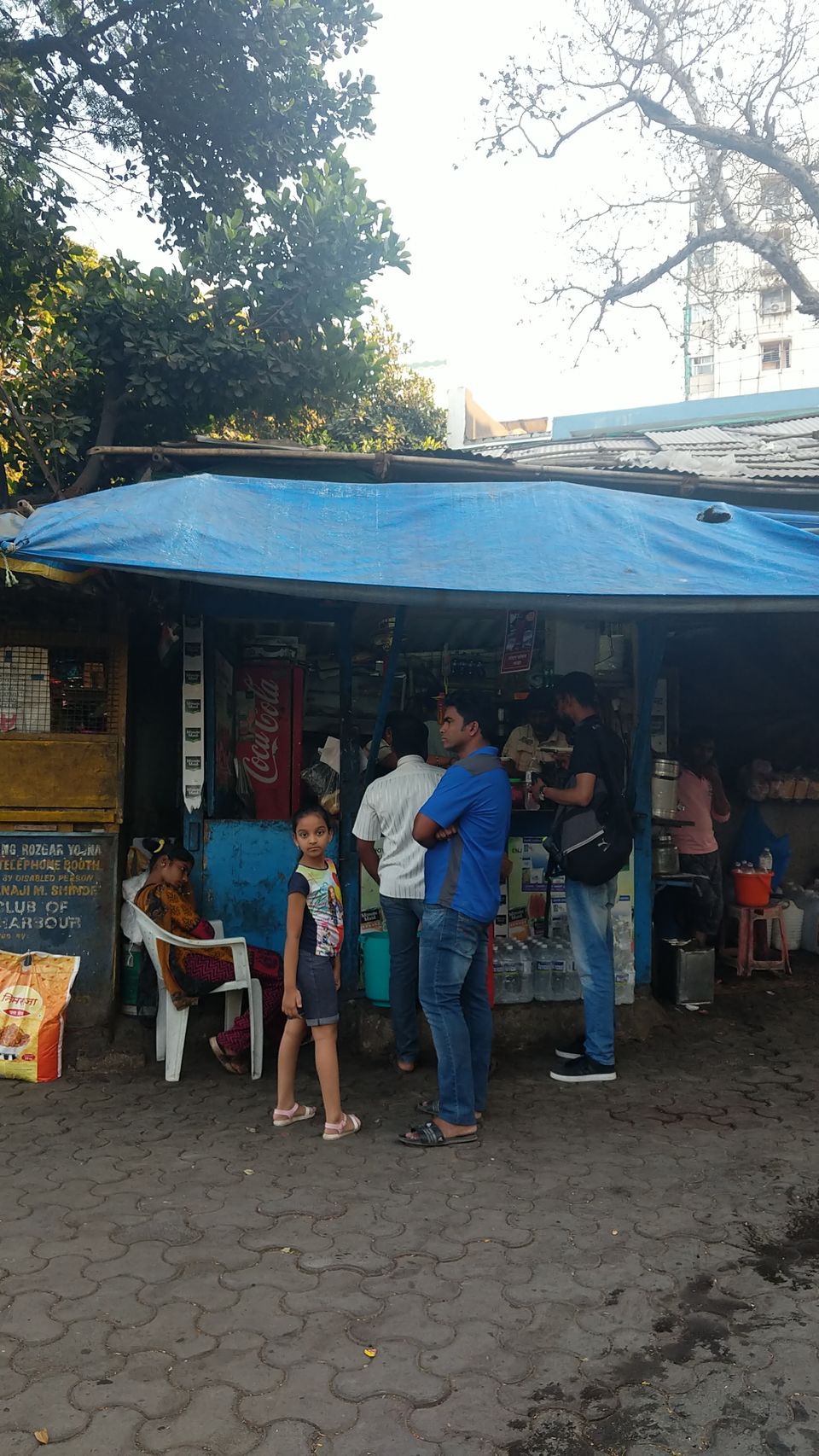 If you guys have read Shantaram, then you will love walking in the area around Colaba Causeway. Once you are cut off from the chaos that surrounds Gateway of India and the sea face, you will enter a rather calm street that will lead you to this chai stall.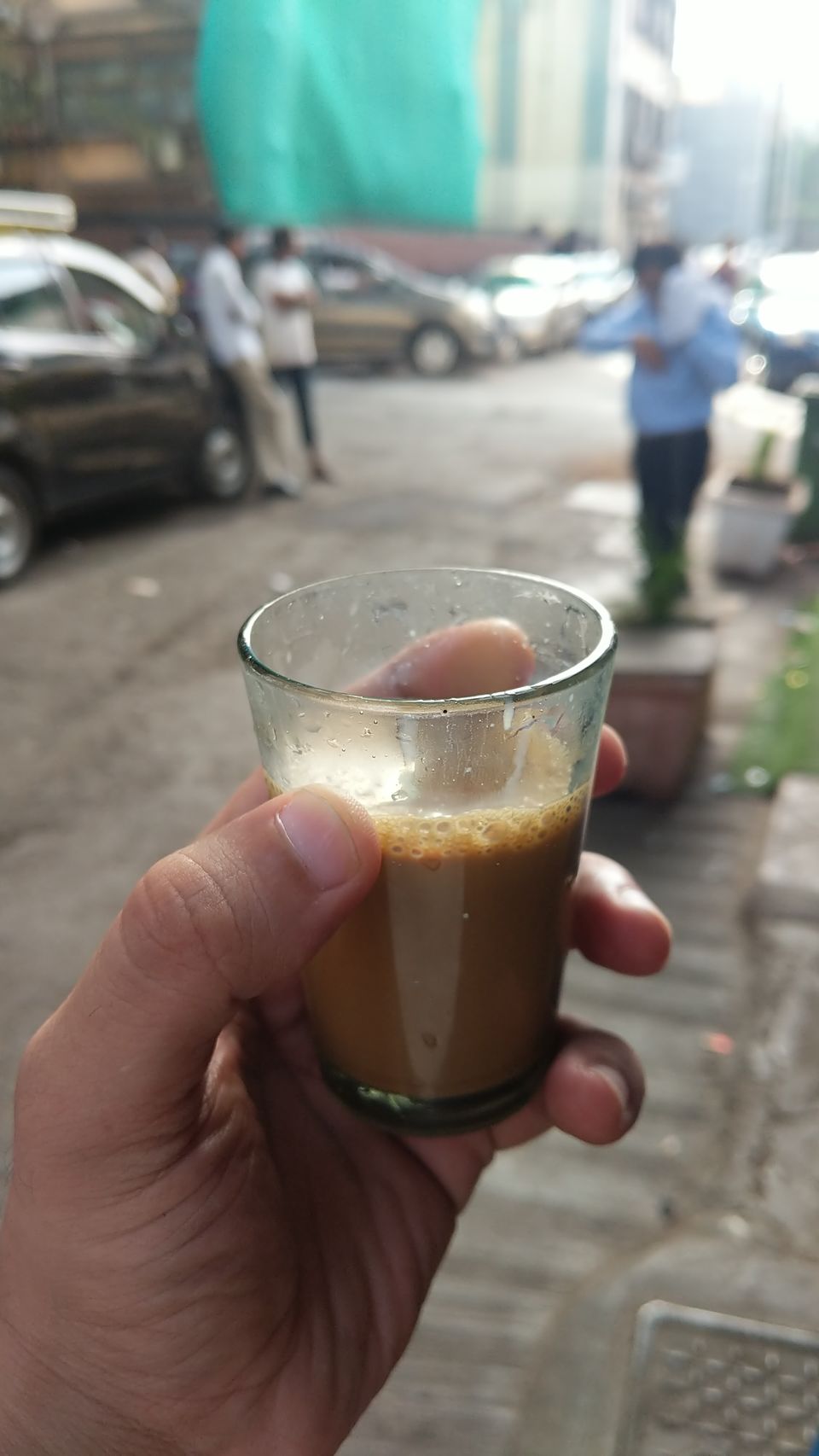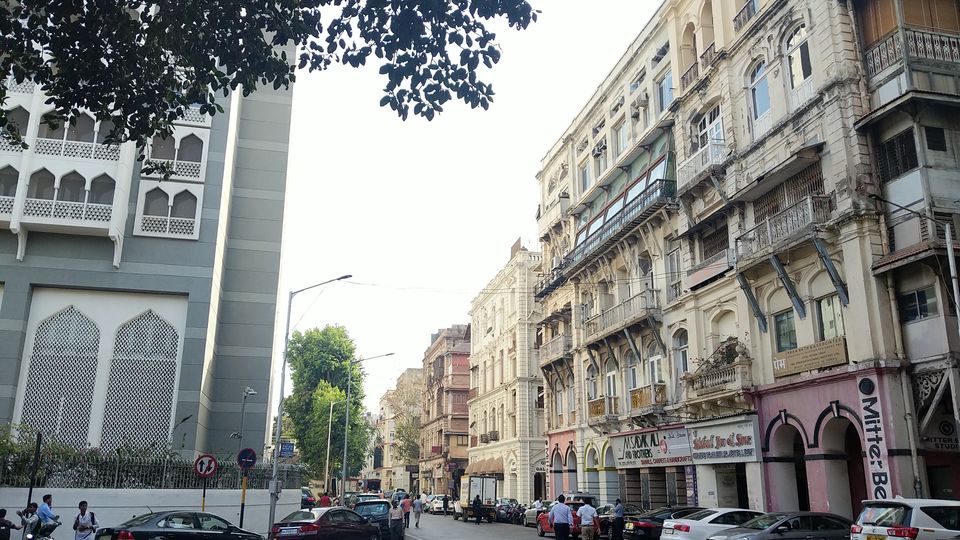 Special tea shop
As the name suggests, this chai shop is indeed a special one to those grinding it out daily in the corporate hubs of the fort area. Just spend a few minutes by the shop and you might overhear a scintillating case discussed by the black cloaks.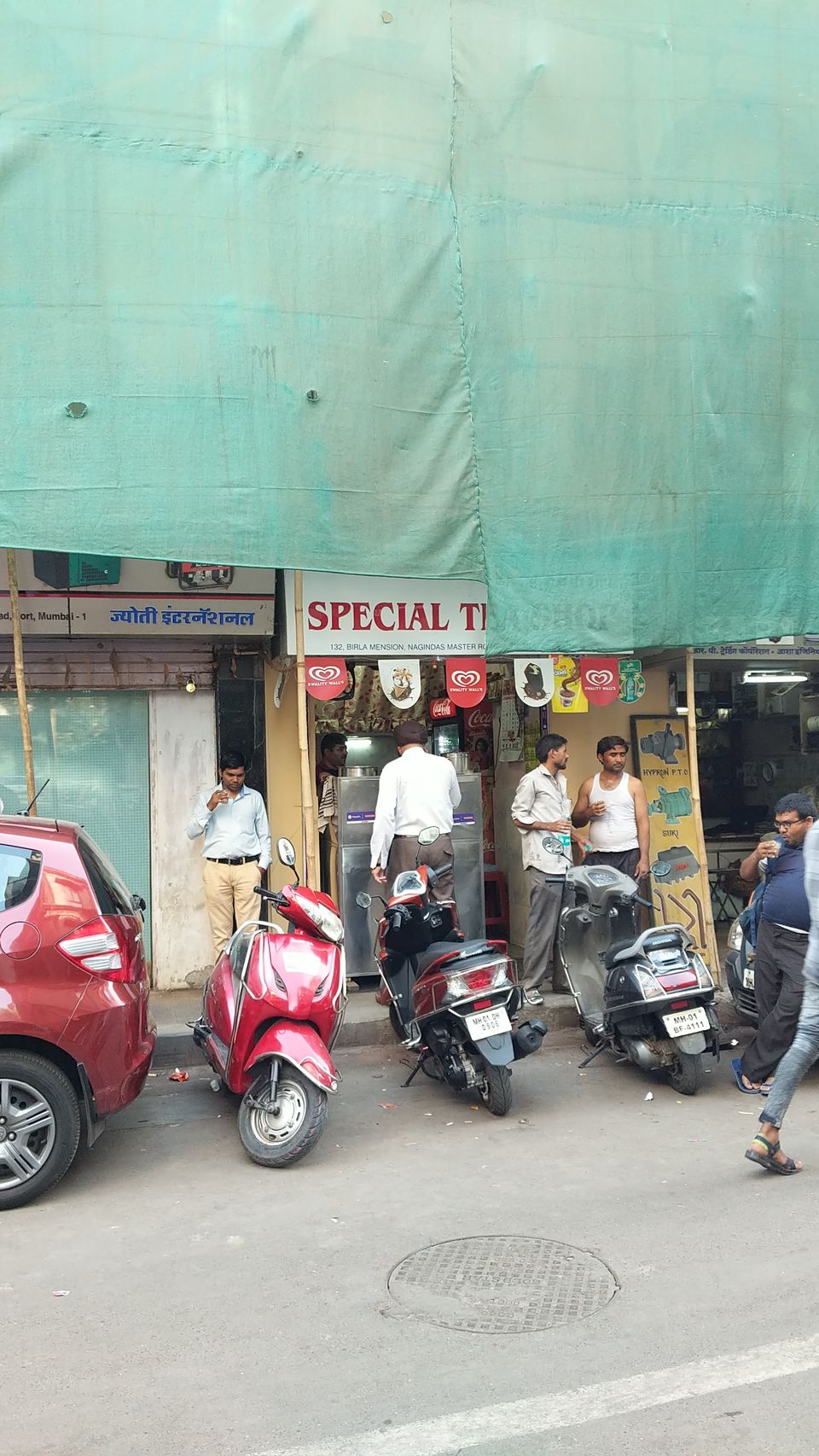 This one is a bit tricky to find but the quest will be worth it when you sip their special cutting. To make things easier, reach the Horniman Circle and look out for this place on Google Map. Or if you want to go old school, take Homji Street and walk towards CST direction, the shop will be to your left-hand side at a corner.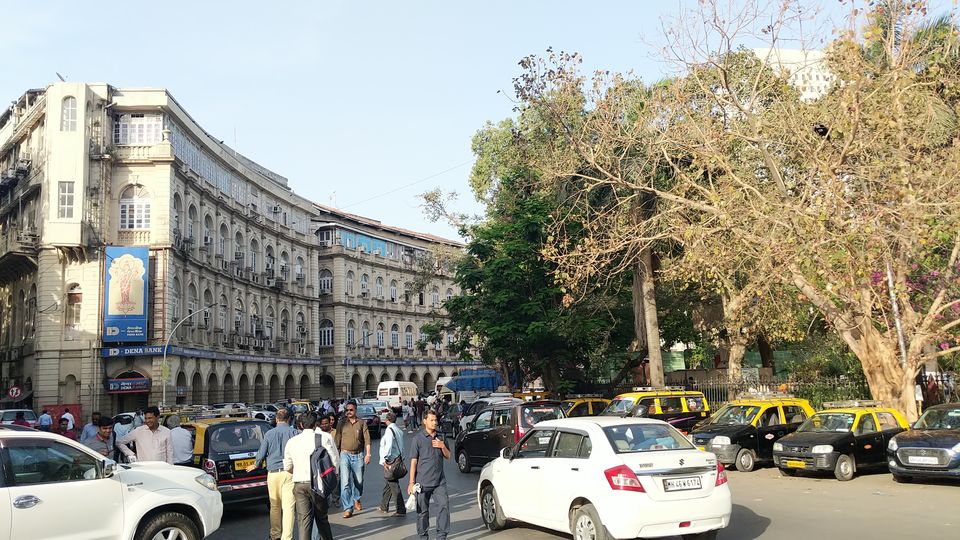 Near Metro cinema
Remember that scene from Sacred Games when Sartaj Singh is talking to Gaitonde while eating anda pav at night?
Yup! This one is right near that location. Or to make things easier, it's right next to Kayani & Co.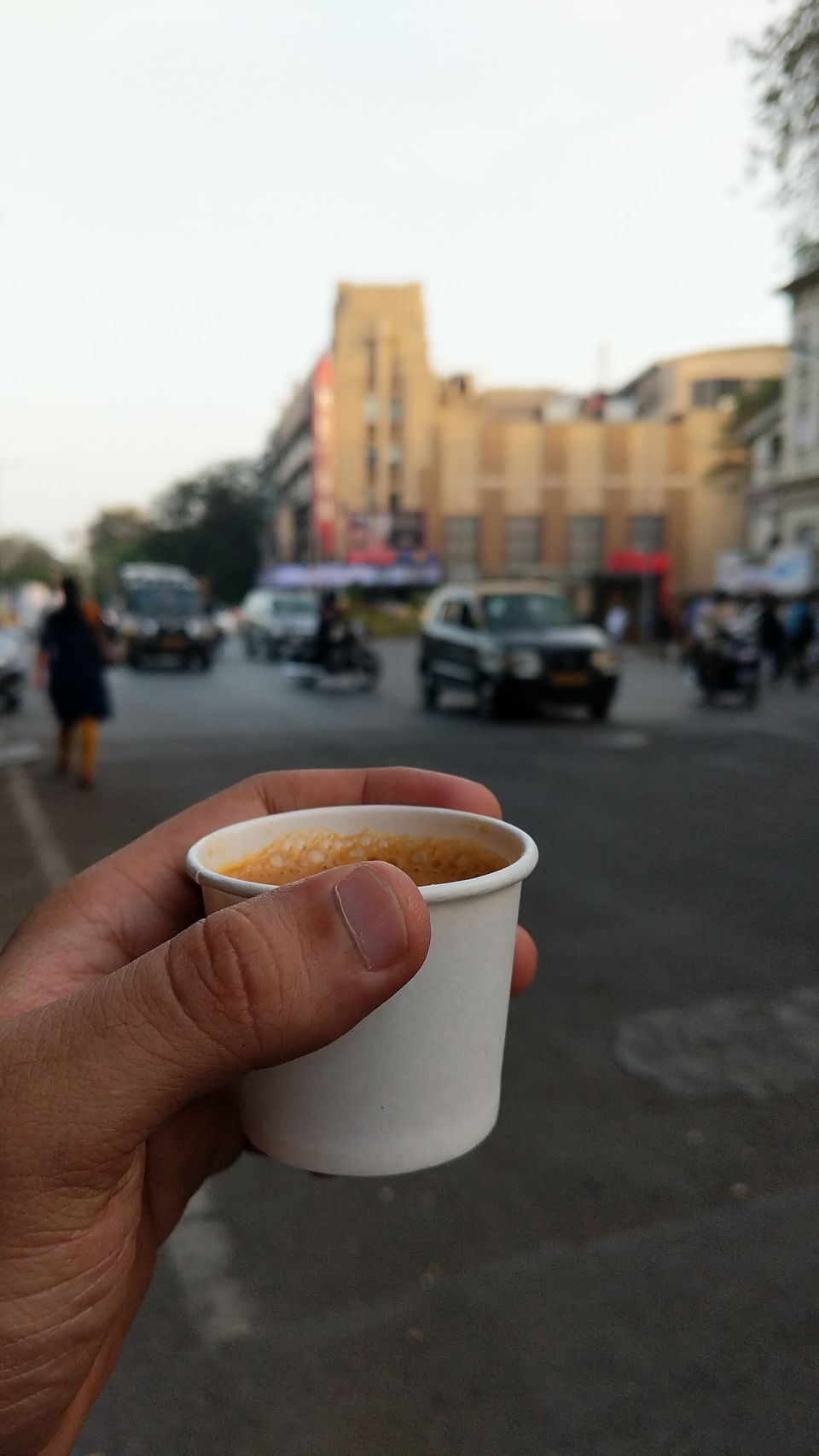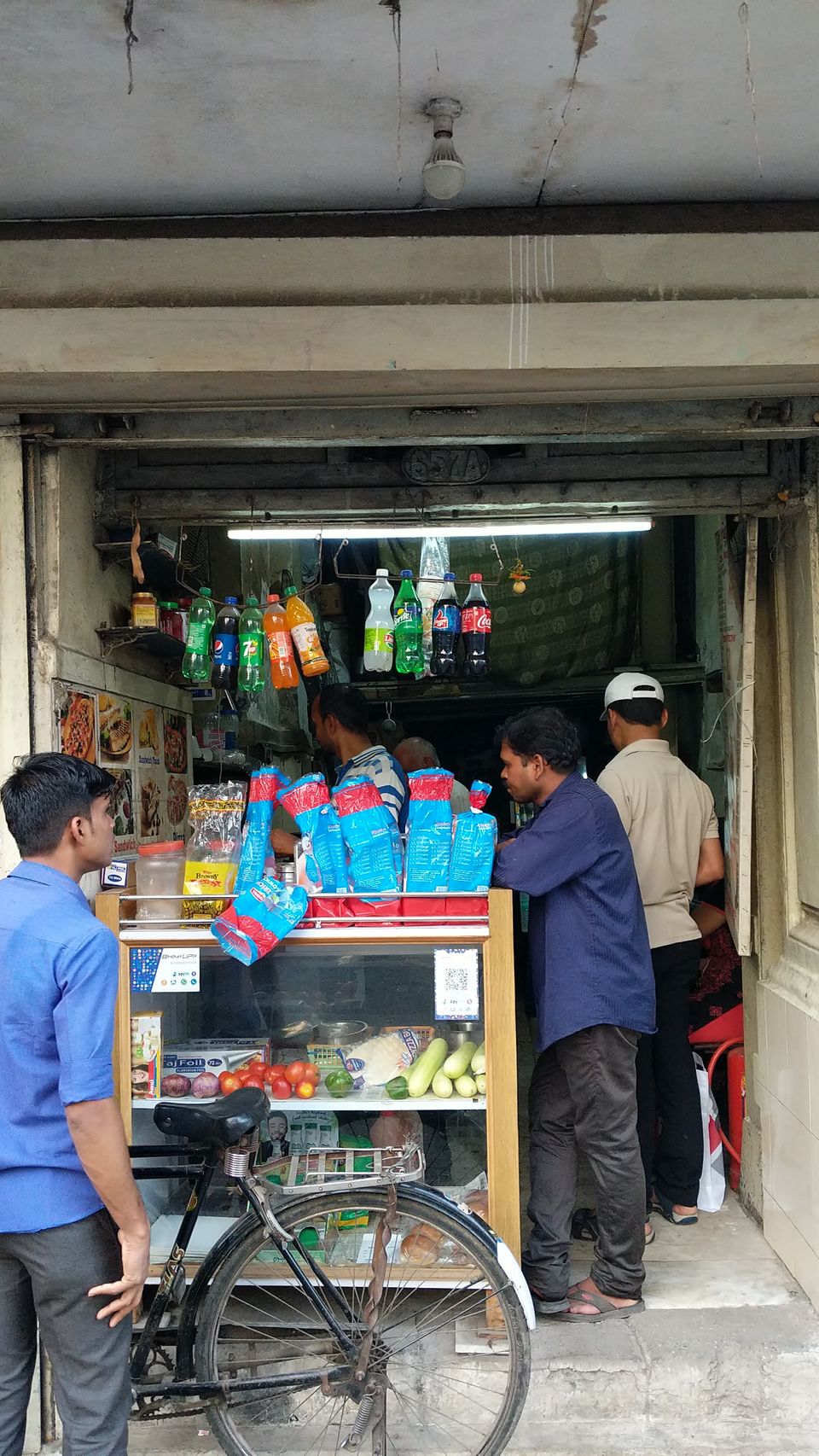 Just a few minutes walk from Kayani & Co., you will find this tea house in one of the busiest neighbourhoods of Mumbai. Gossip mongers will be sitting on the benches outside the shop and talking for hours over endless cups of chai.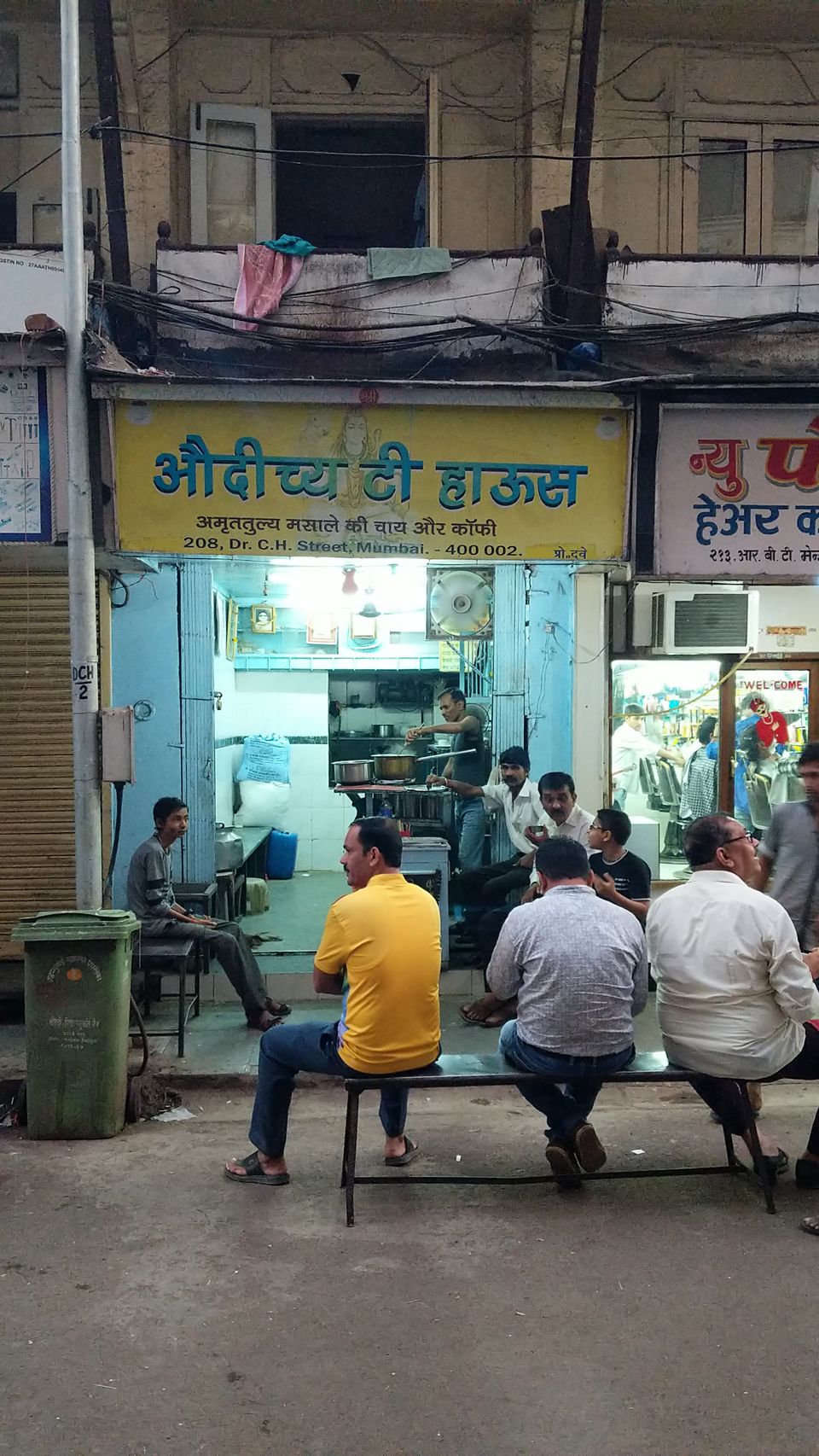 The last one on the list is also near Marine Lines, located in one of the many alleys of the area. Once you are here ditch the cutting and go for their special gayatri chai.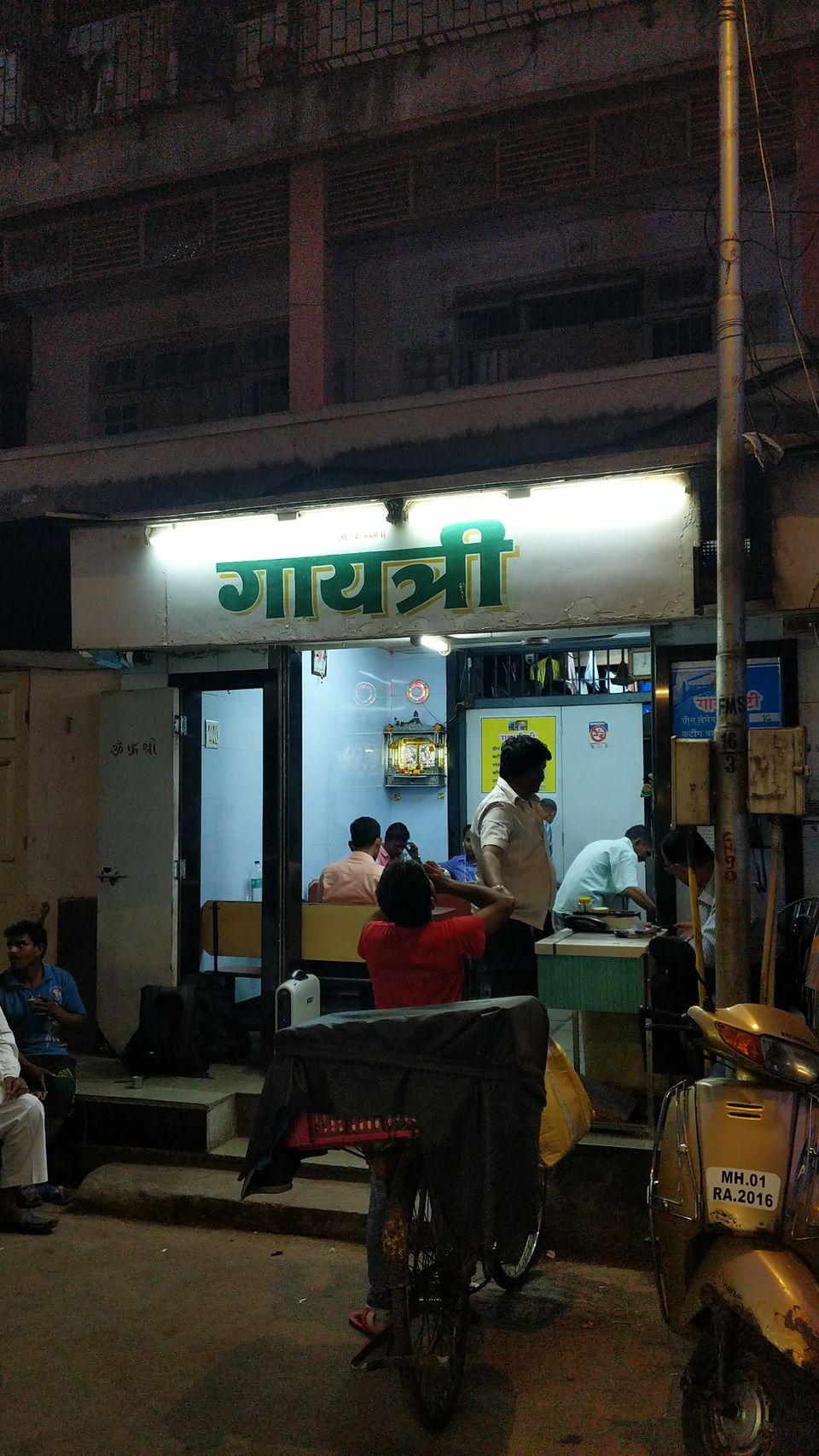 All the chai lovers in Mumbai, now you can too brag about Mumbai chai to your Delhi and Kolkata wala public!
Share your exciting travel stories with us here and earn credits!
Get travel inspiration from us daily! Save and send us a message on 9599147110 to be part of the Tripoto Travel Community on Whatsapp!