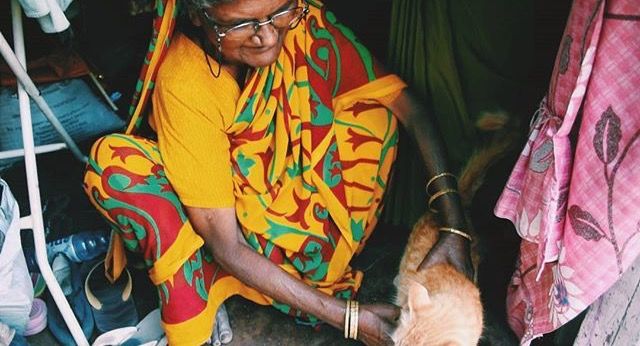 Not too long ago, I found myself in Pune. It's a city quite far removed from the lists of ideal tourist destinations. The basic things I knew about it were: that it was the cultural hub of Maharashtra, previously home to the Peshwas, an evolving IT centre, and the education hub often referred to as The Oxford of the East.
And so for me, Pune was the city of almost. Almost keeping up with the fascination of Mumbai, the historical relevance of Delhi, the cultural capital of India, Kolkata, and the well established IT hub of Bengaluru.
But turns out, almost is pretty beautiful. Pune is, simply put, an underdog of the metropolitan cities brimming with potential. And everybody likes an underdog, because everyone feels like one.
In recent history, Pune was home to those who had retired; a 'pensioner's paradise. Now, we have here a crowd of students, retired officers, people budding from emerging economies and the locals. The city is somehow very peaceful and yet, exciting.
In my one week at Pune, I tugged roots of its glorious past, walked through the local markets and chaos of the contemporary, and of course, crawled in and out of pubs in Koregaon Park.
WHERE TO GO
Shaniwar Wada
Shaniwar Wada, the most stately and magnificent mansion built by the peshwas, was laid by bajirao-I in 1730 AD and completed in 1732 AD. The infrastructure was elaborate with bastions, fortifications, large halls, foutains and reservoirs. However, in 1828 AD, fire gutted out the entire royal mansion and what remains are only but faint echoes of what once was.
One can only imagine the magnificence it once withheld. Tourists and locals almost crowded the ruins on the weekday I visited and with the ongoing work on light and sound show it will only perhaps garner more positive response.


Shinde Chhatri
Shinde Chhatri is located at Wanawadi, Pune. The architectural design here is a blend of British and Rajasthani architecture styles. Row of framed portraits of the men of the royal Shinde family adorn the interior walls of the main shrine consecrated by Maharaj ji Shinde. The walls are beautifully detailed and were designed by local craftsmen and laborers, whose names are nowhere to be found or remembered. The rich have bought themselves the luxury of remembrance off the labors of its "praja" (the subjects of a ruler).
Aga Khan Palace
Aga Khan Palace, also known as Gandhi National Memorial, was built in 1892 by the 3rd Aga Khan, who was the 48th spiritual head of Khoja Ismaili religion. He built it with an intention to employ famine struck farmers. In what took to be a work of five year, a thousand people were employed and paid wages. In 1942, Gandhi and his wife, Kasturba, were interned at this place after the Quit India Resolution.
Today, the Government of India has partnered with certain women social workers' groups to establish a school for learning of the arts of designing, candle making etc. to help women find a source of livelihood. The products of the same are sold within the premises.
WHAT TO EAT
Malaka Spice
The exotic and vibrant ambience of Malaka Spice is probably what makes the place one of the favorites at Koregaon Park. They have a wide range of Pan Asian cuisine to choose from, and the staff here is very welcoming and kind, which makes it all the more comfortable. Though a bit pricey by simple student standards, if you do find yourself here, you wouldn't be disappointed. And did I mention, their ambience is absolutely beautiful?
Hidden Place – The Hangout
The enviably cool interior of the Hidden Place is set to woo anyone who steps foot in here. But more importantly, the music is so terrific and definitely the best I have come across so far. The playlist will disarm anyone who enjoys rock and grunge music. That is not it. They have pocket-friendly alcohol and above average food to binge on. It's a five on five for me.
Polka Dots
Polka Dots has outdoor seating which is great when the weather is nice and breezy. The ambience isn't that pleasing, with a very simple and small dining area. The food here is exceptionally good, but there are no alcoholic drinks provided which could actually boost its status. In short, you can give it a miss if you find yourself in Pune for not too long.
German Bakery
Located near the Osho Ashram, in Koregaon Park, at a traffic plagued road German Bakery is infamous for the fatal terrorist attack in 2010. It has however, retained its reputation as one of the iconic places in Pune that is always thronged by tourists and locals. On a very quick visit to the place, I indulged in fair bit of deserts. The mango cheesecake here is divine. The locals praise it for the breakfast spread.
Kayani Bakery
You have to push your way through quite a decent crowd to be able to place an order at Kayani Bakery, opposite to victory cinema hall, that modestly stands in the market lane of the camp area. Kayani Bakery was started by Hormuz and Khodayar Irani in 1955.They had emigrated from Iran before 1947, along with a group of people, many of whom settled in Pune and began the business of bakeries. Kayani has delivered on its reputation persistently.The mawa cake and shrewsbury biscuits are what's it known for but the locals hand over long lists of buns, breads and cookies when they visit and swear by the quality.
Local Food Hunt
India can sprout as many restaurants as it chooses to, but the food you find sprawled on local carts and stalls are made from God's hands. On a late night stroll at M.G. road, I devoured the local delicacies like Misal Pav, Vada Pav, Bhajji Pav, Dabeli, and Sponge Dosa. Yes, all of it, without a tummy ache!
Finally, I took a whimsical short visit from Pune to Alibagh, a coastal town, that brought me to full circle with this torrid love affair. You have plenty of local getaways to choose from, Lonavala, Lavasa and Matheran to name a few favorites. Choose wisely.
Alibagh
A Bene Israelite named Ali used to live here at a time. He was rich and owned many plantations of mangoes and coconuts in his gardens. Hence, the locals used to call the place "Alichi Bagh" (marathi for "gardens of Ali"), or simply "Alibag", and the name stuck.
We took a bus from Pune that took us almost eight hours, and cost us quite a bit. We finally reached as the dark had settled in, the place was very unsafe and we found ourselves thoroughly uncomfortable. But then the next morning, we witnessed the sunrise transform the very place. While in Alibagh, one can visit the Alibag fort, local synagogue of Bene Israelites, the Kashid beach or the century old magnetic observatory.
Frequent Searches Leading To This Page:-
weekend getaways near pune, weekend getaways from pune, 2 days trip near pune, pune getaways weekend destinations near pune, weekend trips from pune, places to visit near pune for weekend