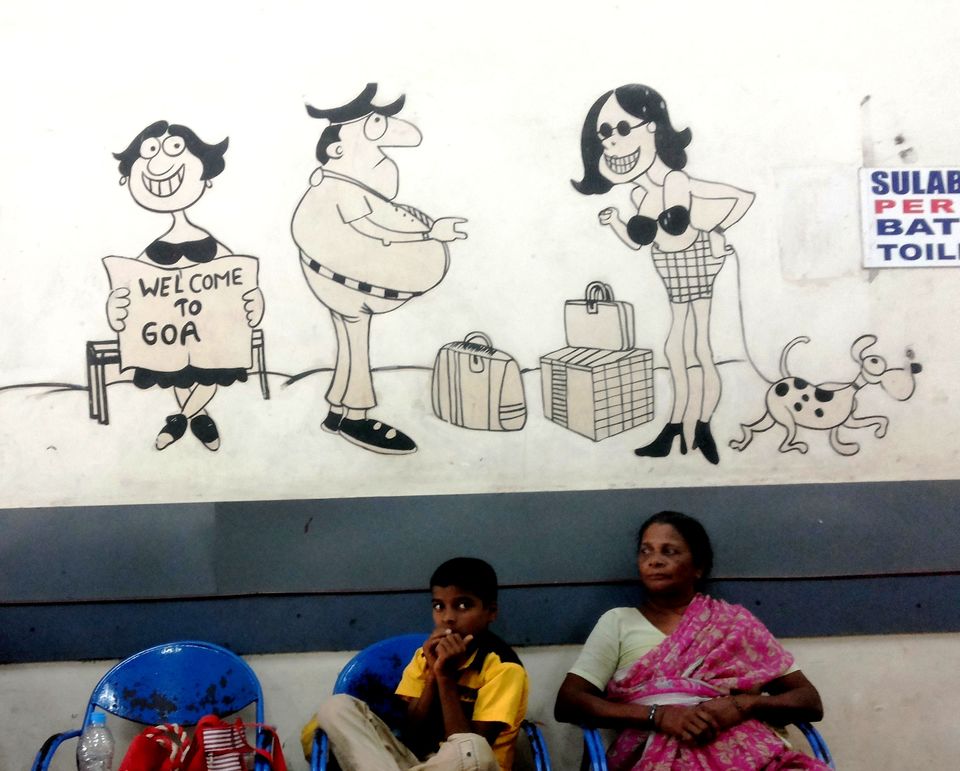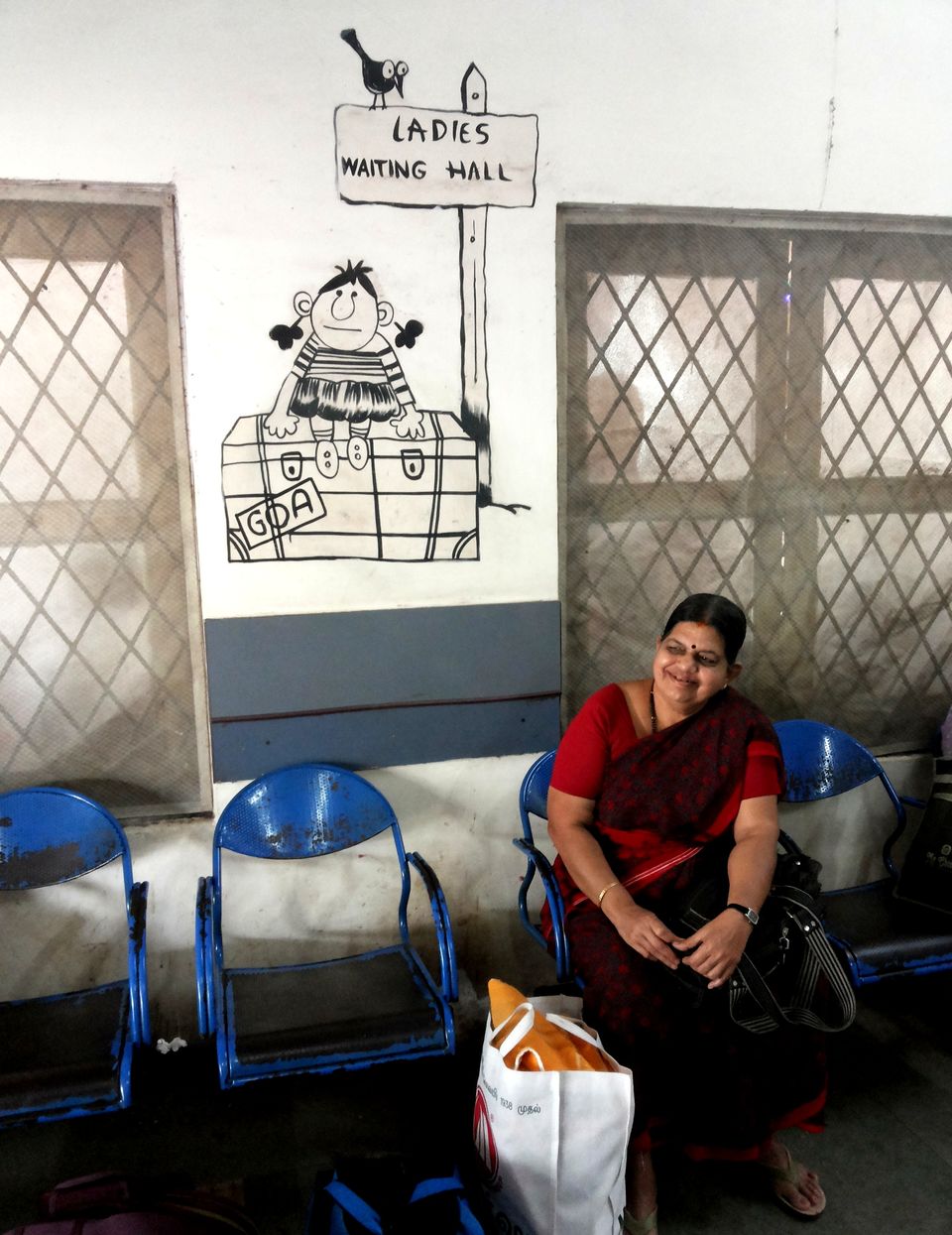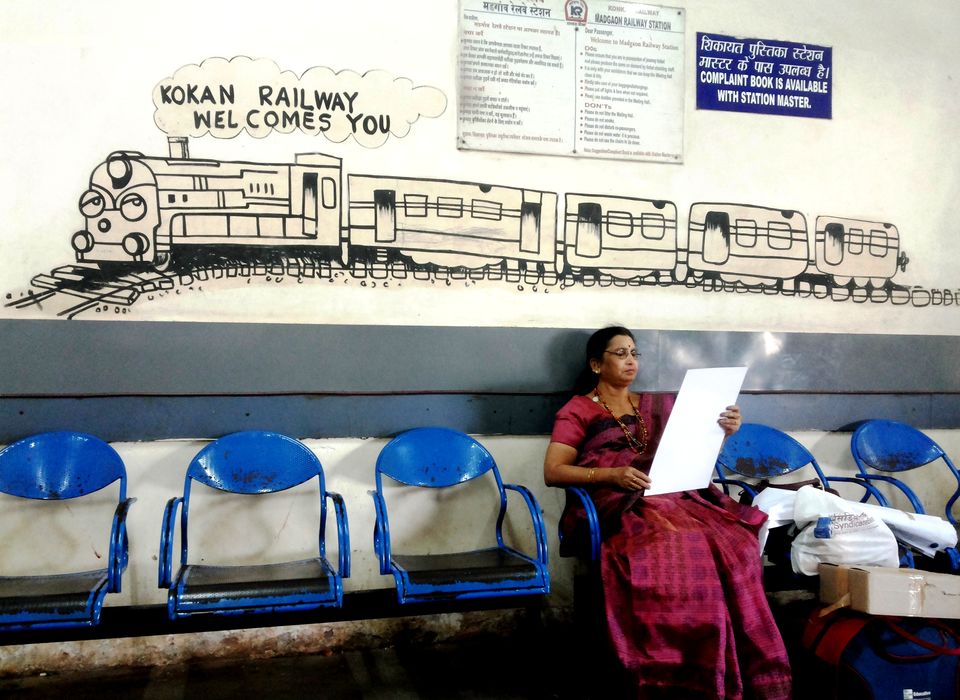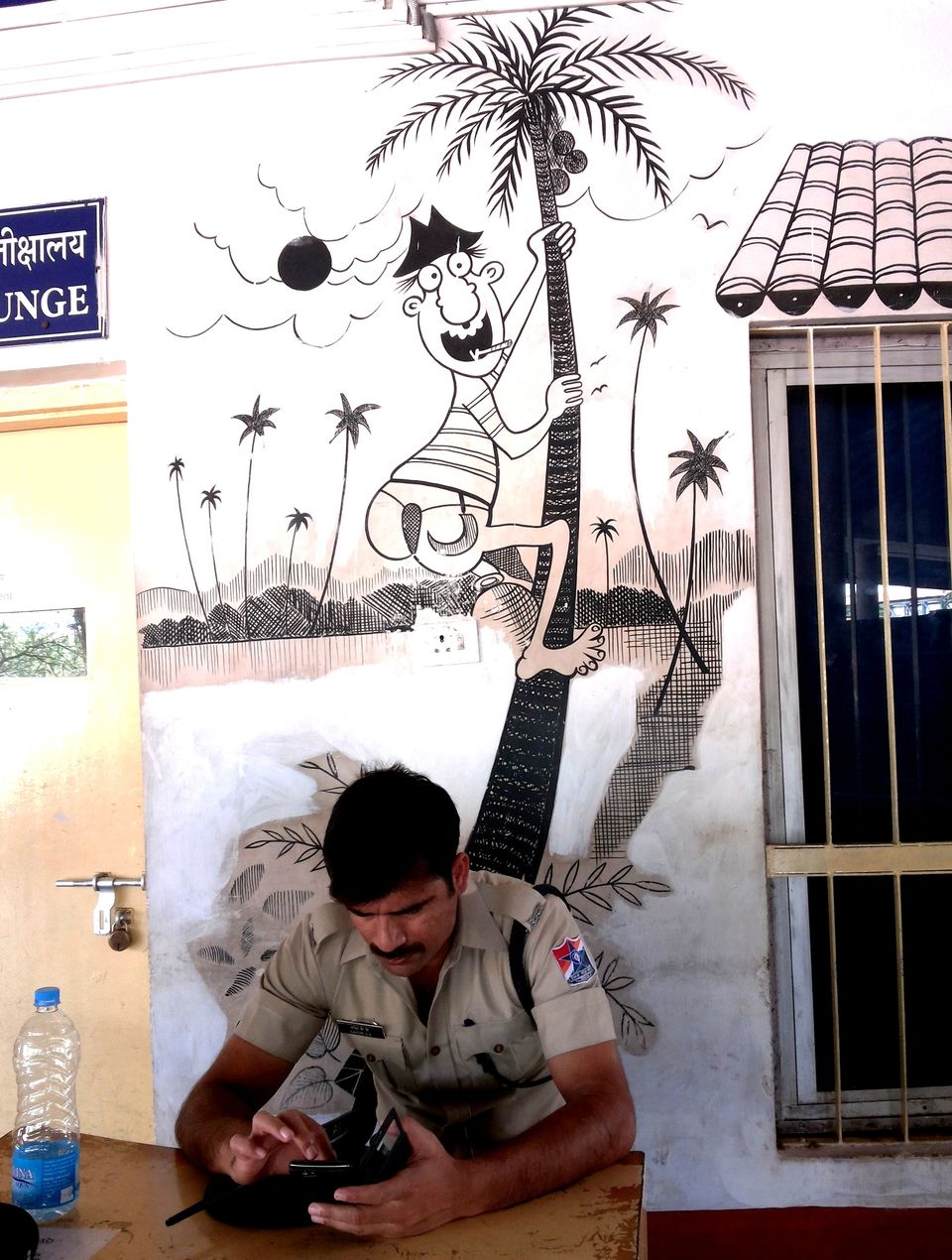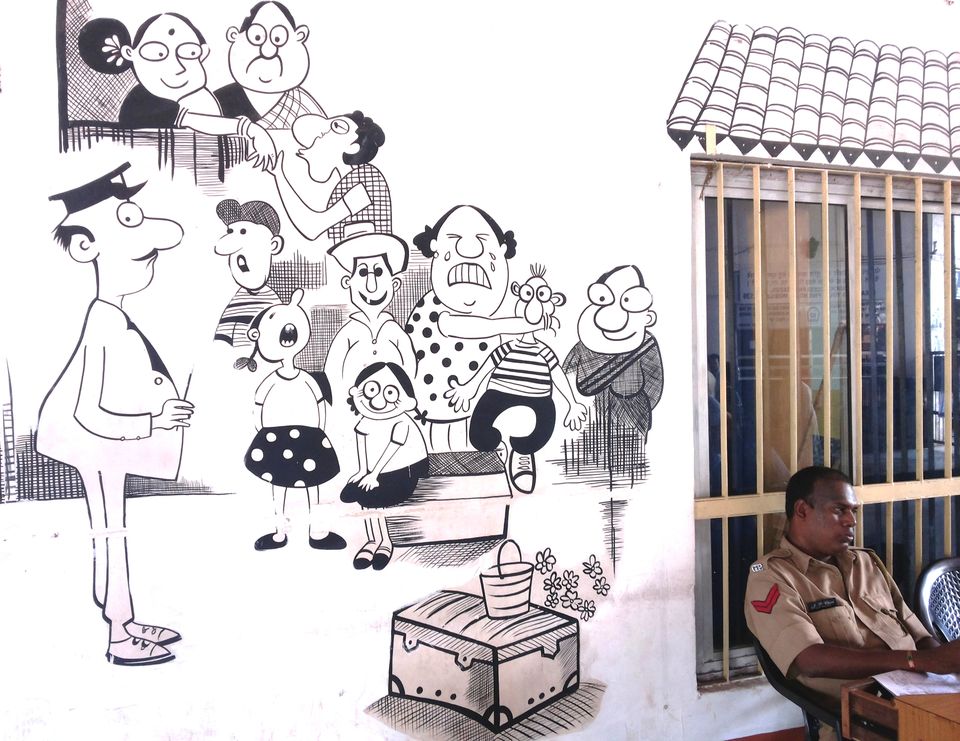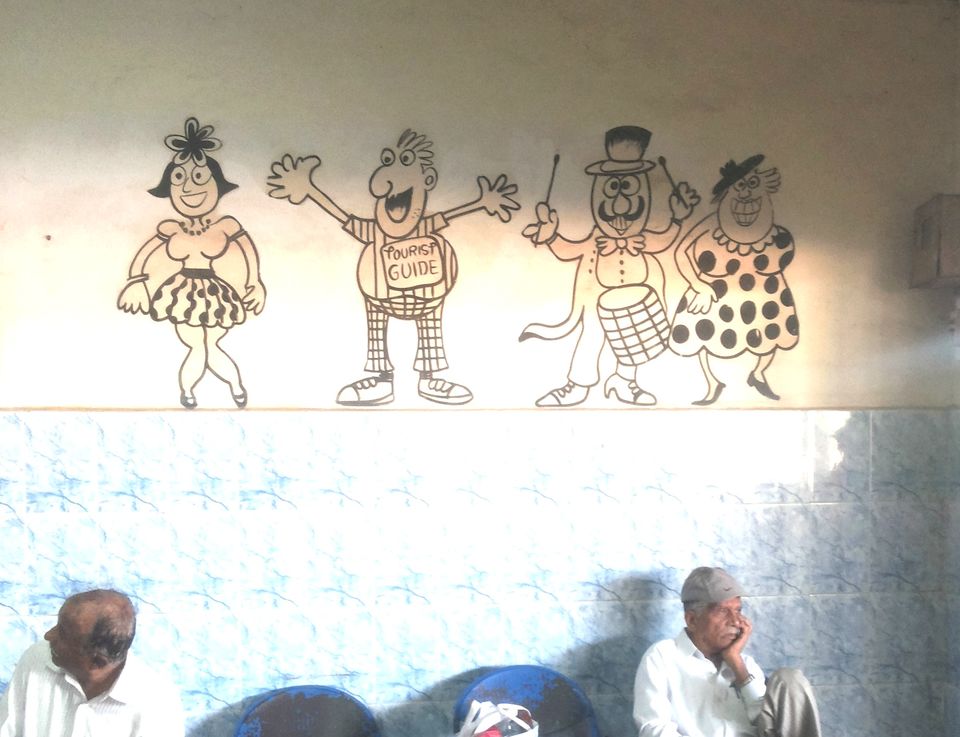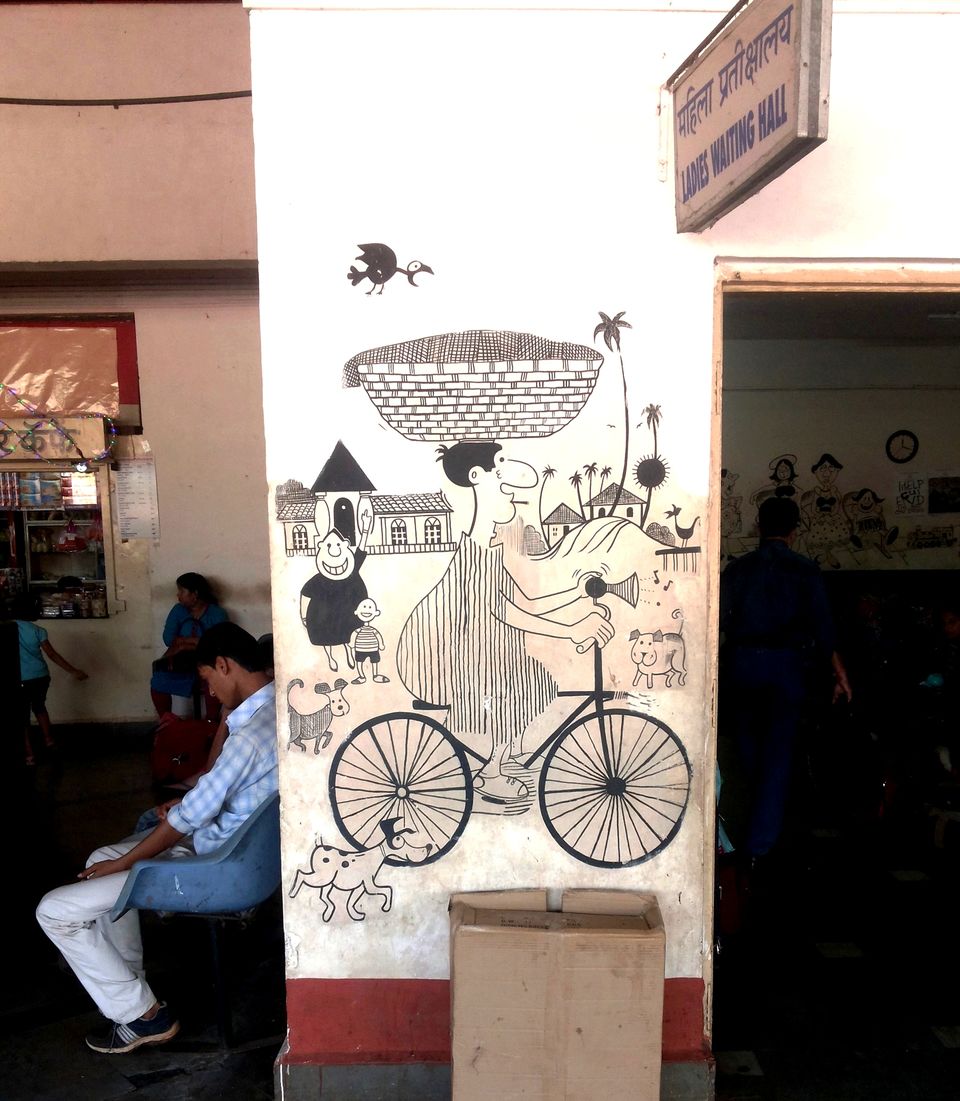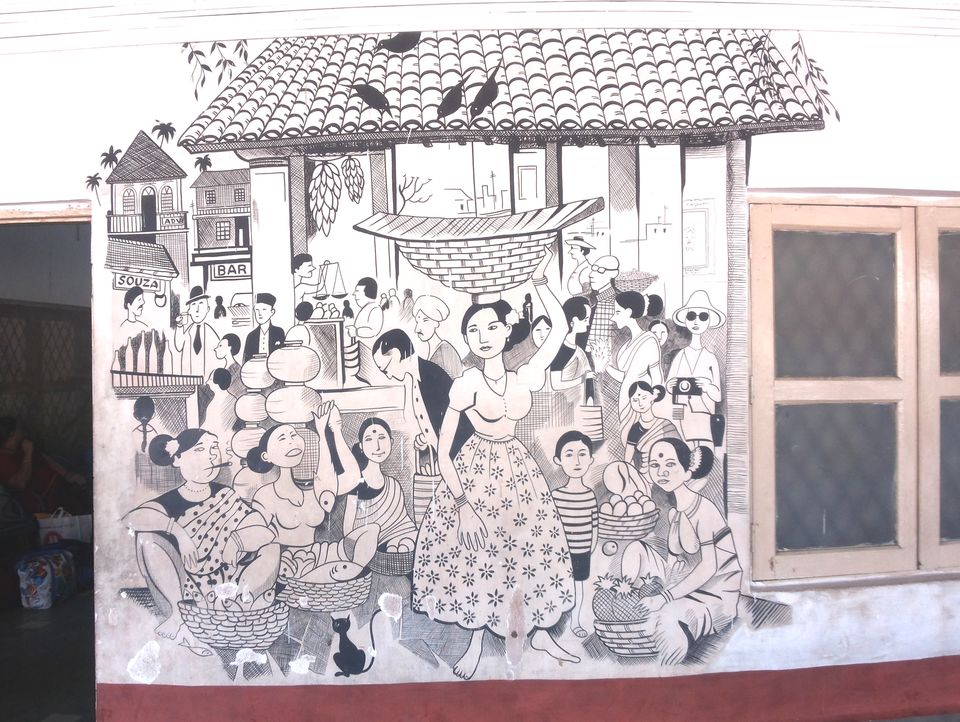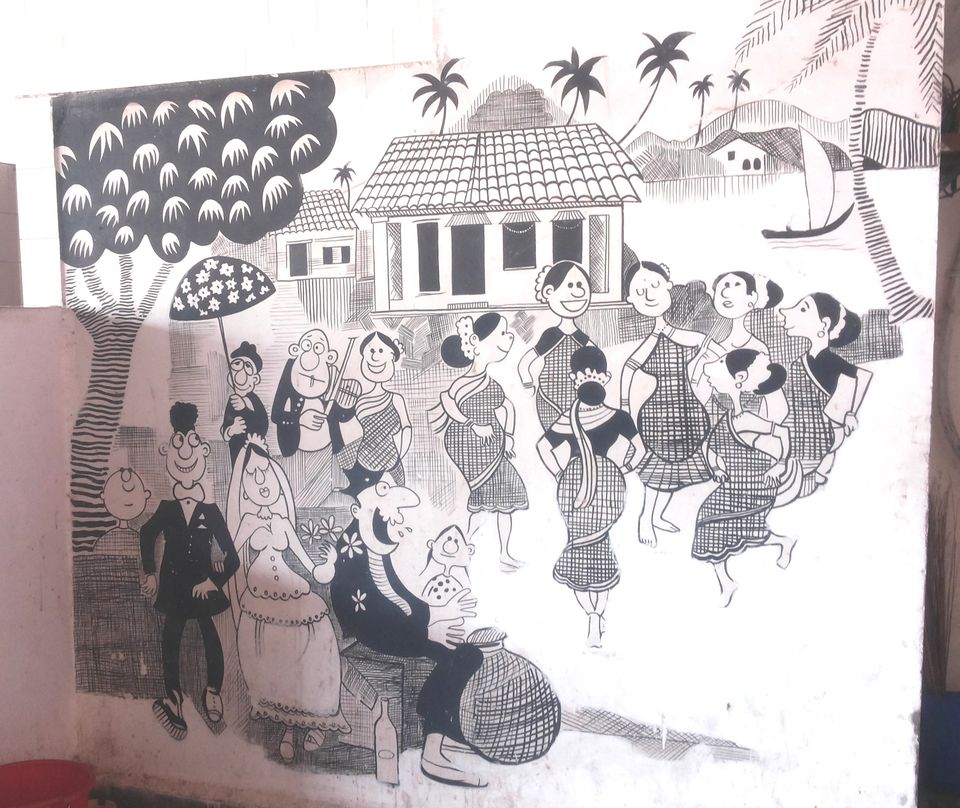 As a frequent traveler, I spend a lot of time in between journeys at airports and railway stations. These connectivity hubs have not always been interesting for longer waiting periods. But, in an attempt to keep travelers entertained or maybe showcase goan culture at the very first touch point—whatever be the reason—Madgoan railway station in Goa, has done it differently.
Adorning the many walls inside Madgaon railway station are interesting murals—each depicting moments from the everyday lives of Goans. Drawn in black & white with bold strokes, the murals are highly expressive, so much so, if you add a thought bubble and fill it in with conversations, every character will come alive!
The high-spirited, in-action caricatures stand out in contrast to the moods of people around.
There are two of my favorites: First— a goan wedding and second—a busy fish market.
If you are wondering who this 'amazing artist with great sense of humor' is…there are two parts to that answer. The drawings at the train station are recreations by a local artist whose name I could not find. The original drawings though are by a famous cartoonist from Goa—the late Mario Miranda. He received Padma Shri in 1988, Padma bhushan award in 2002 and Padma Vibhushan in 2012. He is revered for his drawings on local cultures.
The caricatures on two walls in Café Mondegar, Mumbai are also that of Mario Miranda—something to look out for when I visit the café next time.