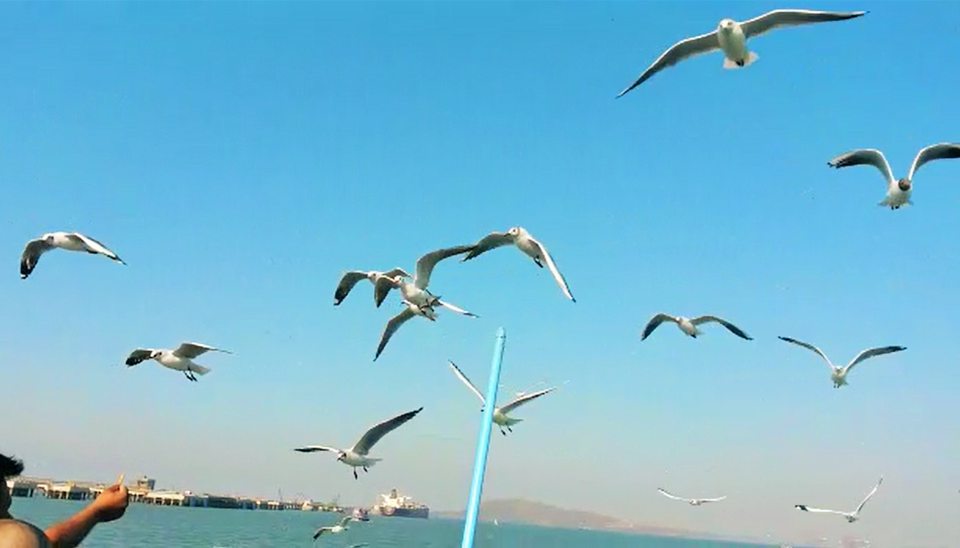 What would you prefer to do on a weekend in Mumbai ?
Catch a ferry ride amidst the cool breeze that pampers you, brush aside pretty sea gulls flying by your side,
Appreciate marvelous ancient art, or imagine how people used to live there
Spend some quality time with friends and family
Find solace with oneselves
or
Click amazing photos and freeze some moments.
I feel happy that i took decision to visit elephanta caves , me along with my friend (knjan) decided to set out on a trip to elephanta caves
we reached gateway of India around 11.30 am , there are lot of ticket vendors who provide ticket to board the ferry , it costs Rs 200 (return included)
Boat ride lasts somewhere between 45 mins to 1 hour , one direction, one can choose to go to top deck by paying an additional Rs 10 per person, trust me go for it , its worth it
As ferry moves in the direction of the caves , we get to see ships, along the way, the entire Mumbai city seems seems to be smiling at us from a great distance
Best part, of the ferry ride is the amazing breeze and the sea gulls, pretty ones fly alongside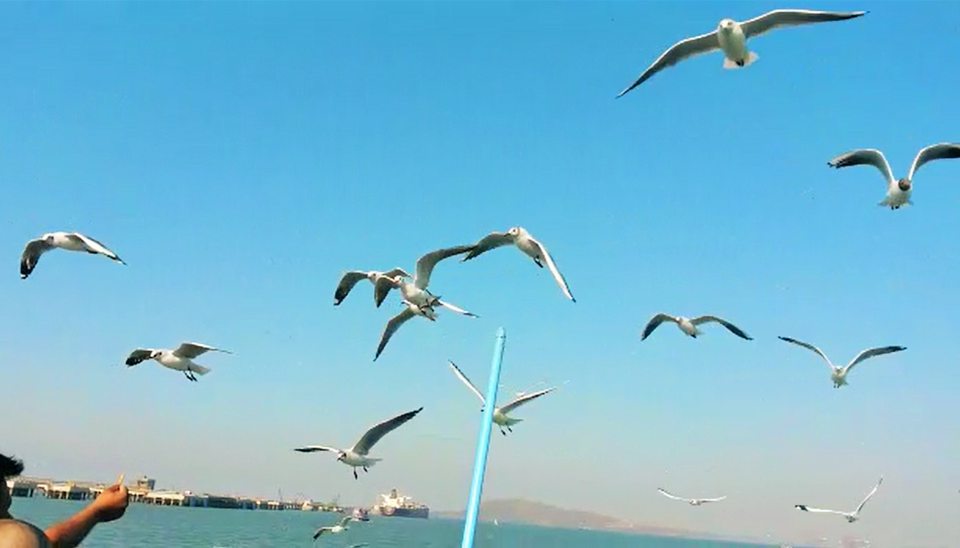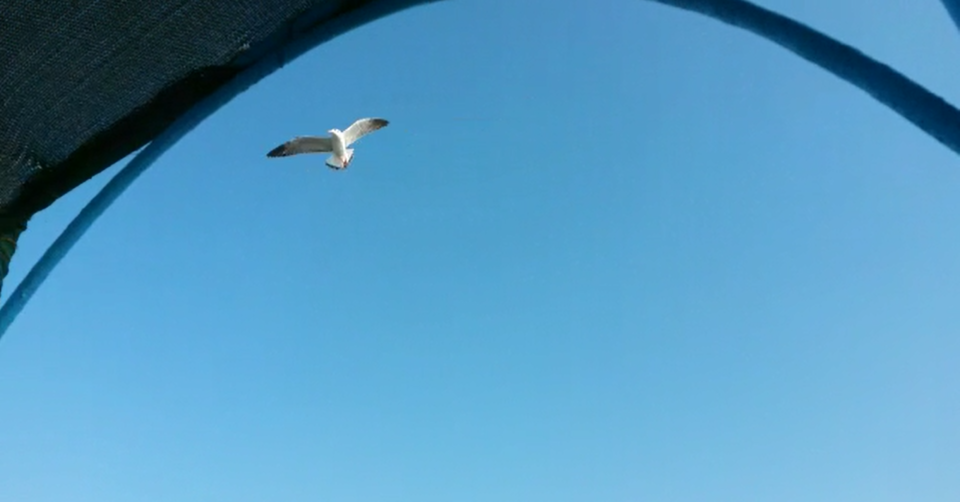 basically they come around in expectation of food, which they do get , but what we feed them, is it harmful for them? , who cares?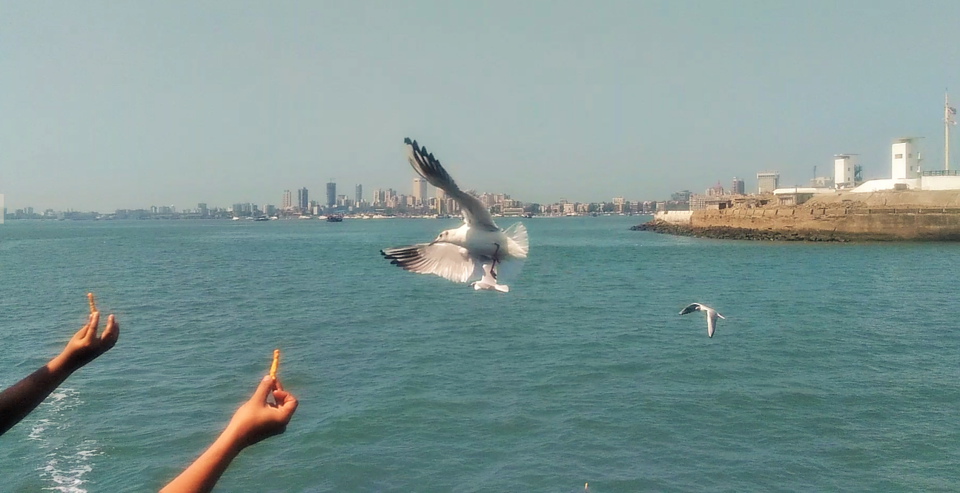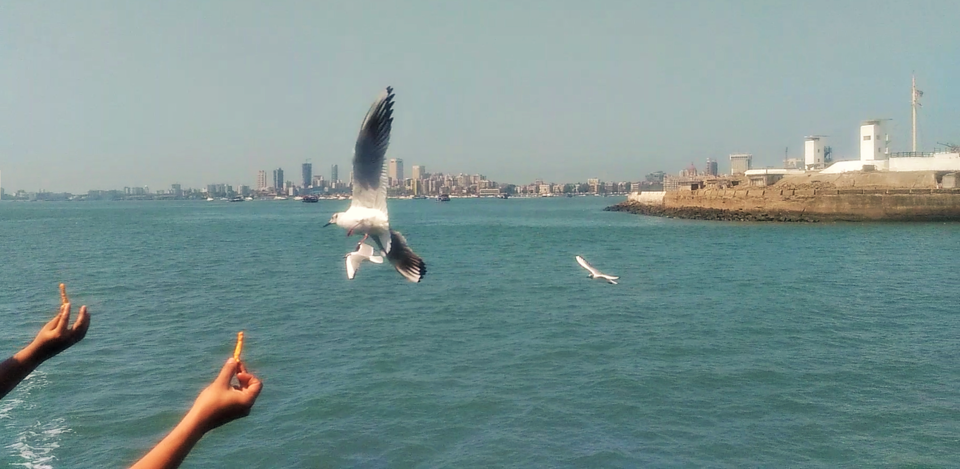 I wondered some edible food for sea gulls be stored in the ferry which people could buy and then go ahead to feed the birds and then take amazing pictures, while really caring for the life forms.
we begin to get a glance of the island , and the drumroll begins, as we deboard the boat, there are lot of shops around, we had cucumber strips, (carried some fruits along) as food costs more over there,
there is a toy train which offers commutation to the foothill ,we choose to walk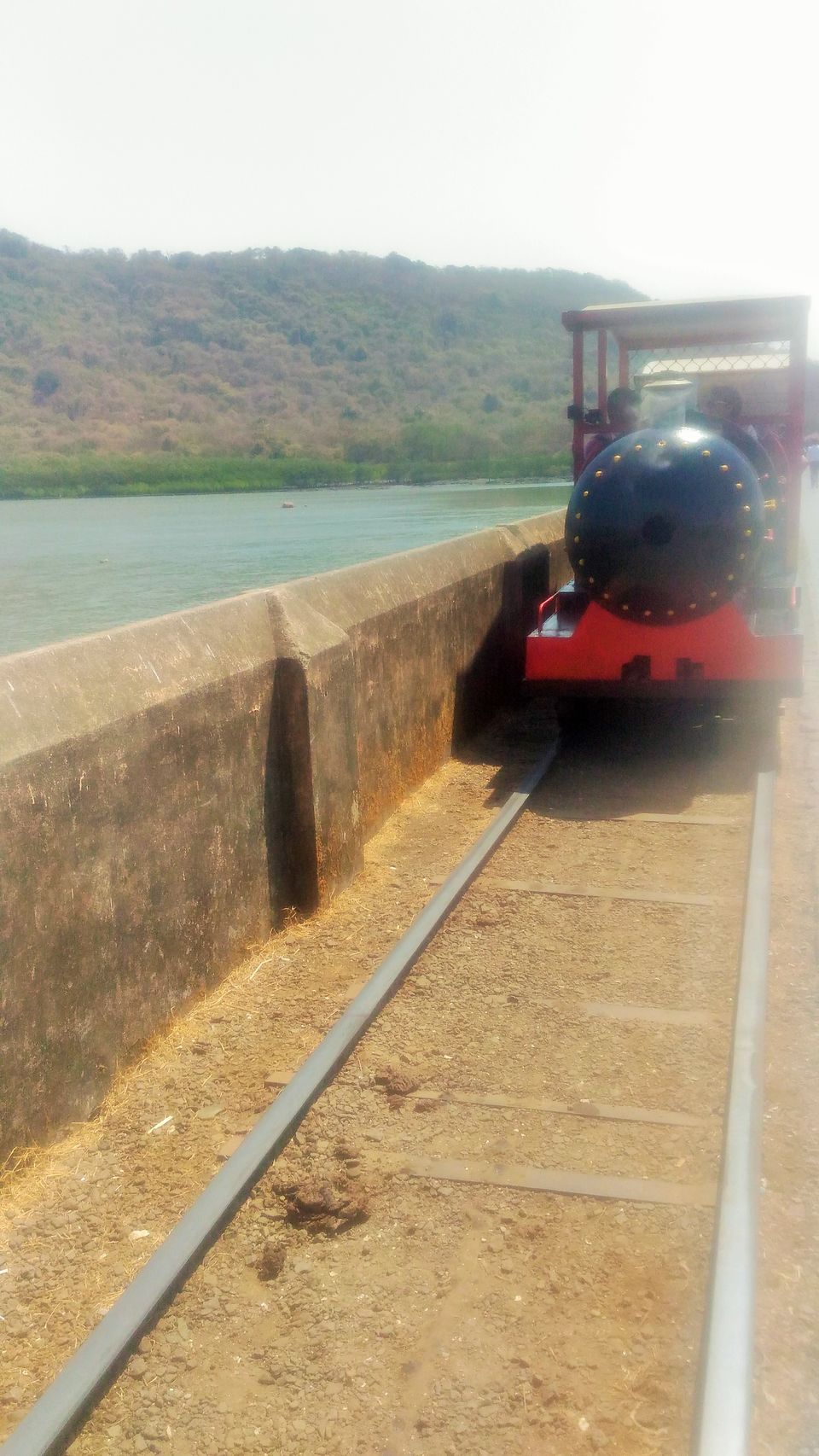 Now its time to climb up the hill, entire decor makes you feel like , you have landed in a different world,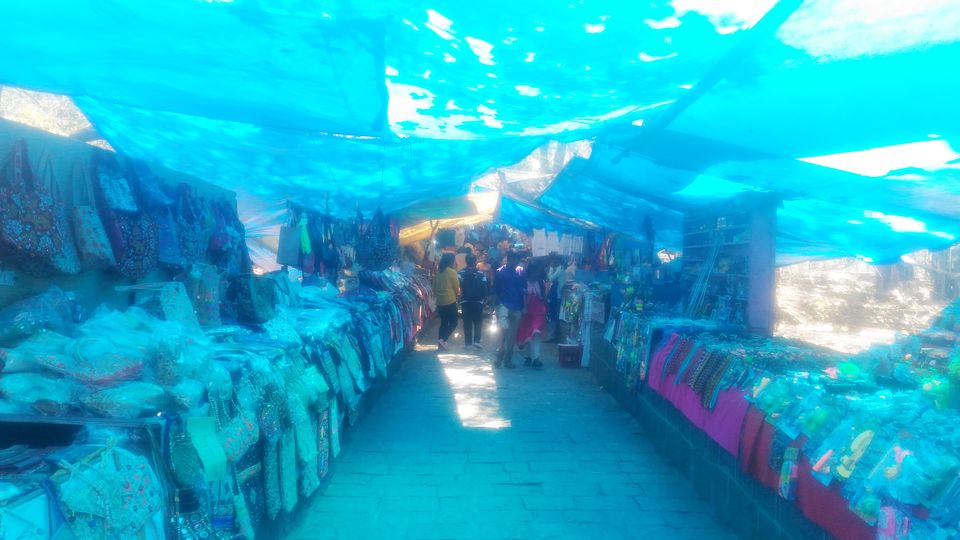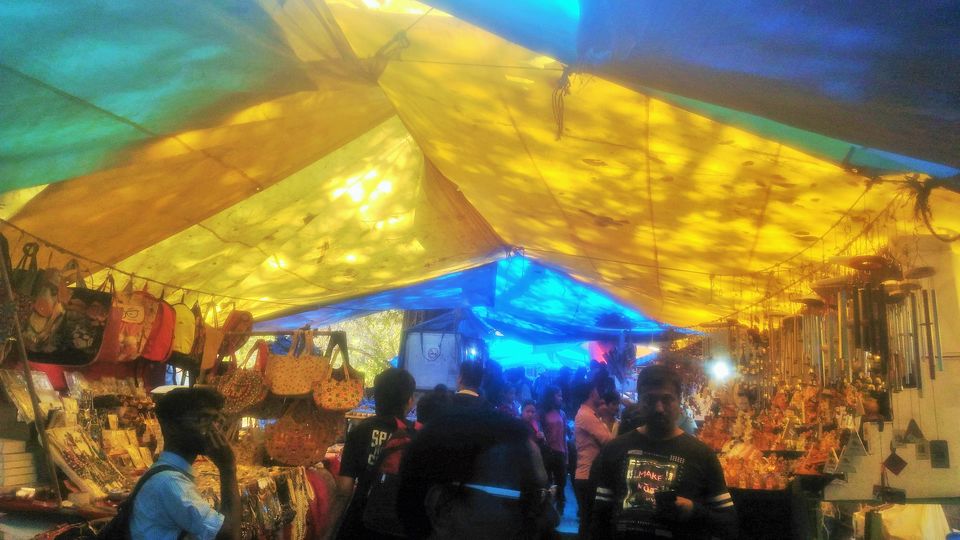 some efforts are to be put to reach the top, there are lot of artefacts along side, buy them , don't neglect the bargaining part.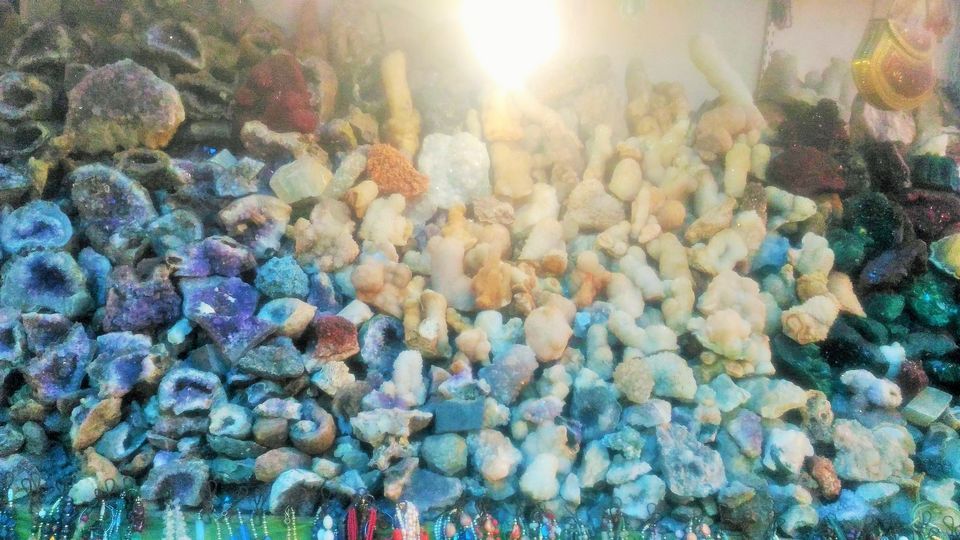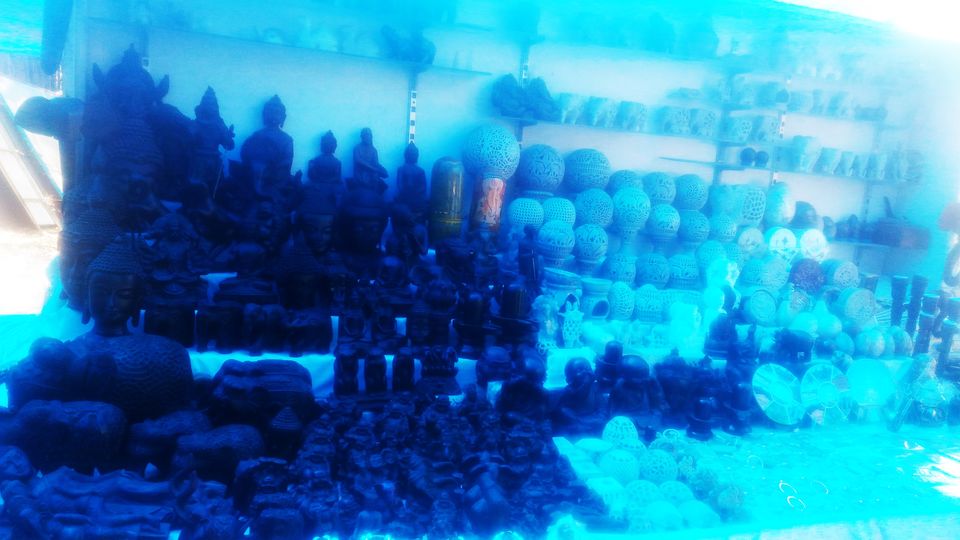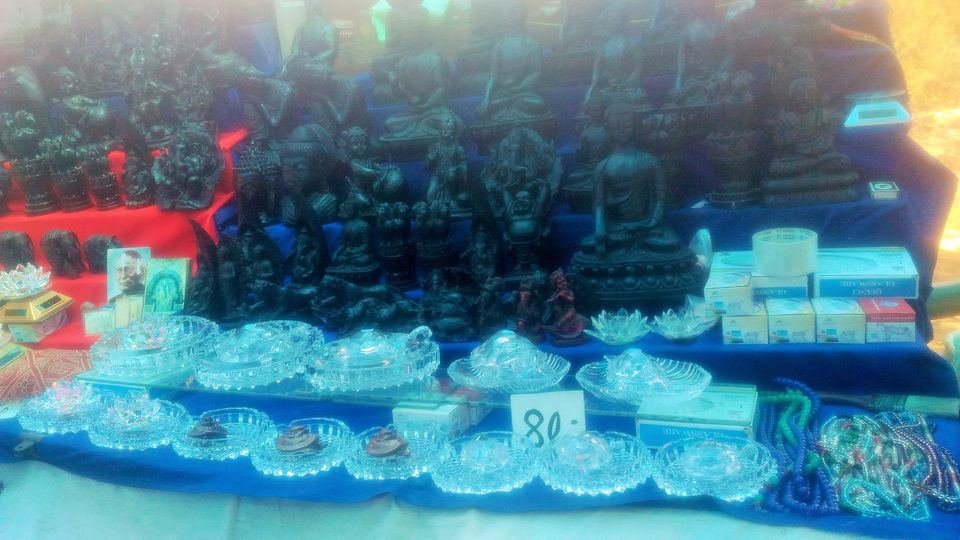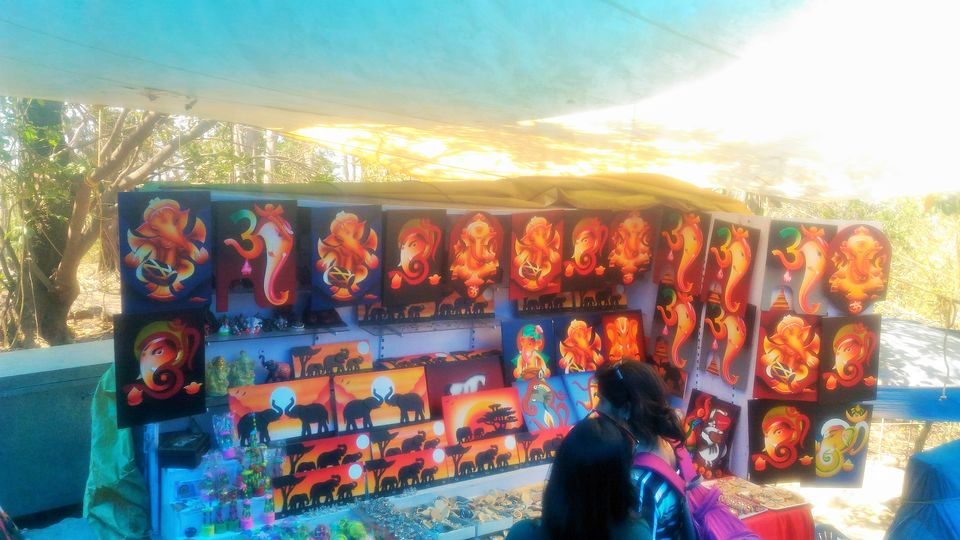 we need to pay entry fee Rs 40 per person , to enter the caves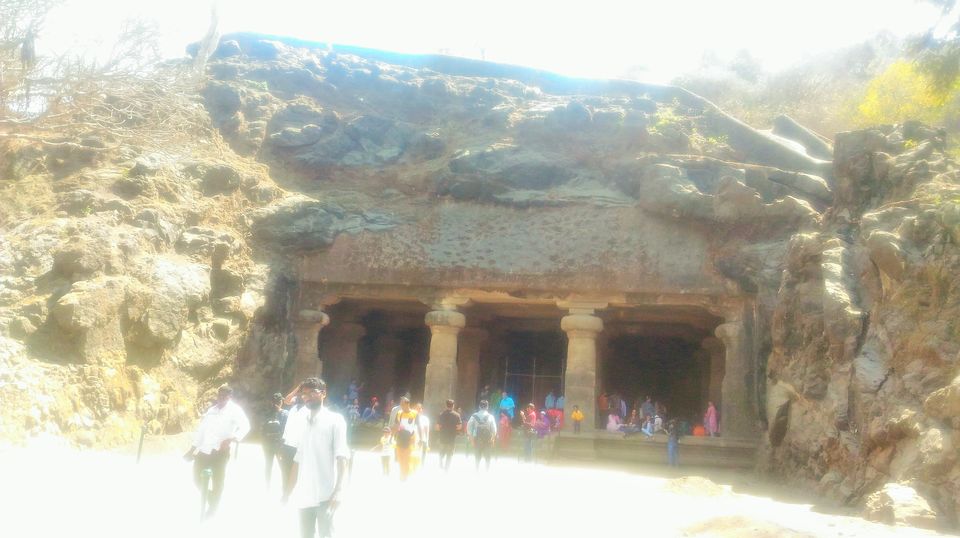 The main shiva cave, is marvellous , the three statues are humongous and the center one, the three headed shiva (Trimurthi Shiva) is amazing,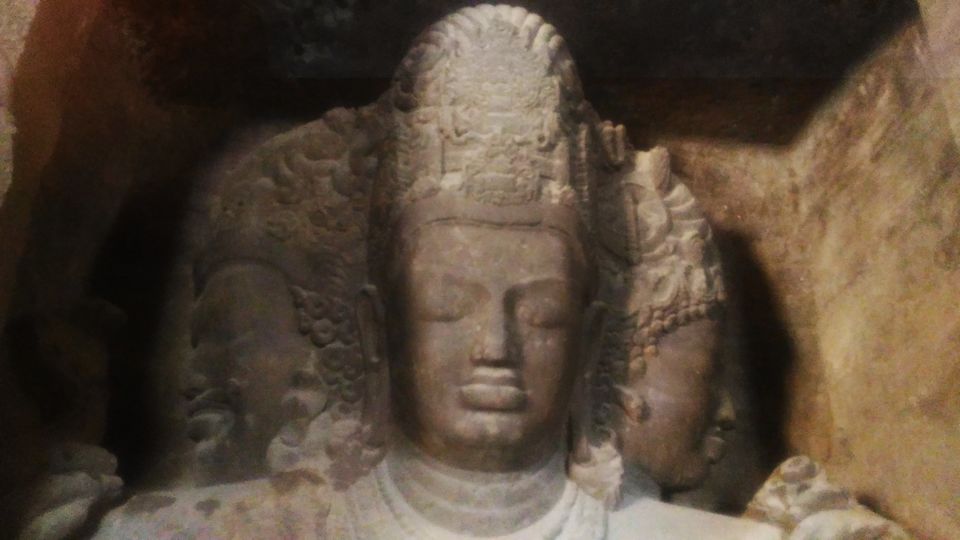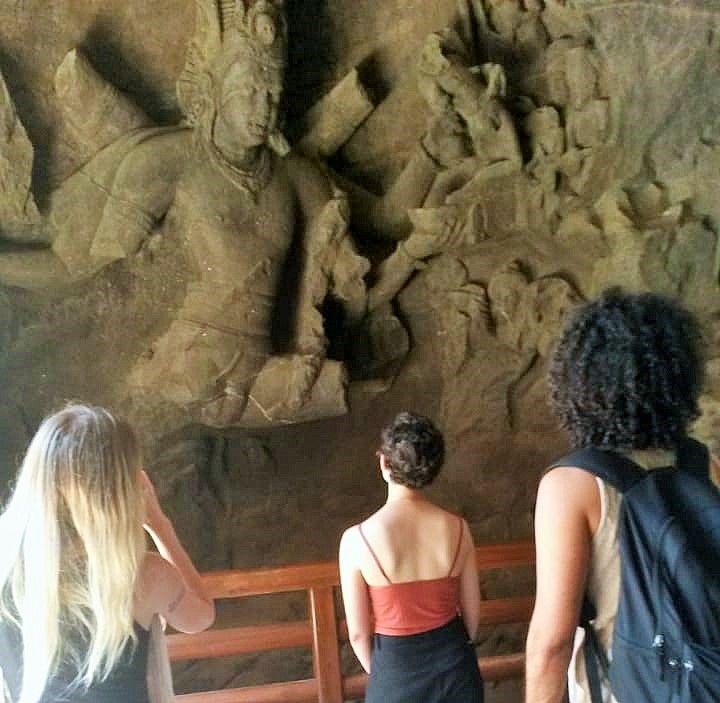 The entire atmosphere is peaceful, found some people engaging themselves in meditation , there are many caves adjacent to the main cave , we roamed around wondering what life people living there had in those days, whether they chose to live there because they wanted to escape from someone ? or rather wanted a peaceful place to live in ? the view from the hilltop is amazing, there are lot of monkeys alongway,
feel free to click amazing pictures, but make sure that you appreciate the efforts by which they had built it
we also tasted the sugarcane juice,while walking down, pretty tasty
Ignored the toy train, and walked towards the ferry
on the return trip too, we didnt mind paying an extra 10 bucks to occupy the top deck of the ferry.
we returned to the Gateway of mumbai around 5pm, ferry timings are from 9:30 am to 5:30pm
Definitely a one time visit, go out there , feel it, dedicate around 6 hours for the trip, but its worth it.
PS: make sure you carry something to capture the amazing views you are gonna find, if smartphone, charge if fully before you set out :P