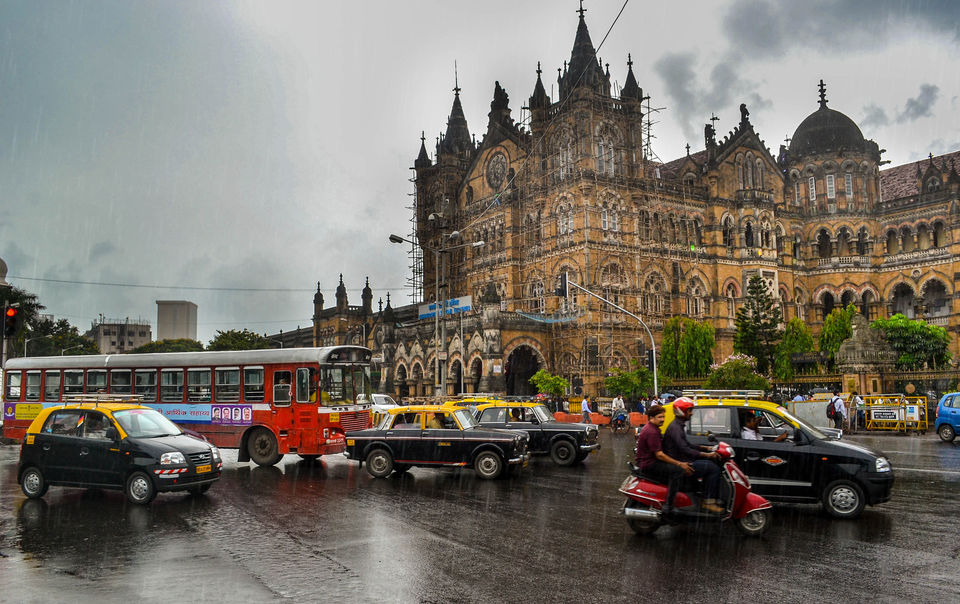 If you've ever lived or even visited Mumbai, you'd know of the one thing the city is best known for. Ok, probably not the best because Vada Pao would walk away with the honours in that case. Anyway, hate it or love it, you just can't ignore Mumbai's rains. And mind you, Mumbaikars take immense pride in the city's monsoons! New raincoats are purchased, tea-sellers gear up for a busy season and offices put up their temporary rain sheds to brace themselves for a season that can generate a thousand emotions.

On one such wet afternoon, I decided to take advantage of the fact that my manager wasn't in the office and stepped out for lunch. The light July drizzle turned into a thunderstorm in a matter of few seconds. From soaking in the smell of wet monsoon sand to cursing the filth on the footpaths, out of nowhere, the thousand emotion theory was applying to me as well.
This is when I decided to put my gastronomic adventures to a pause and seek shelter from the torrential rains. While standing under a small leaking tin shelter, my eyes shifted to a small sign at the entrance of a narrow lane. The almost completely rusted signboard read "KHOTACHI WADI". The unusual name caught my attention and I decided to peep into the narrow lane. And after what I saw, I couldn't control myself.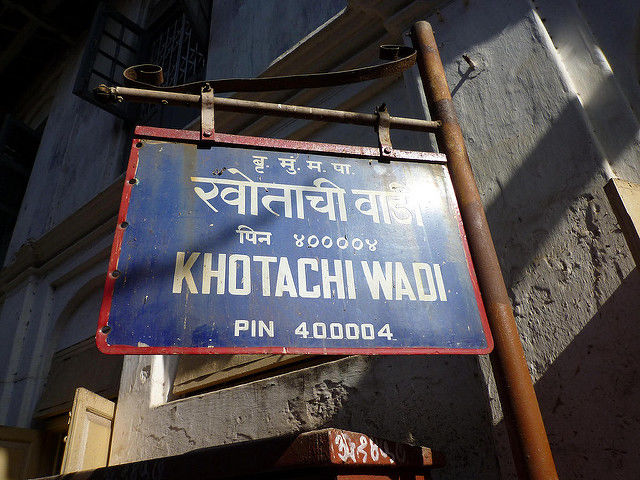 The Perfect 21st Century Misfit
As soon as the rain mellowed down, I stepped into the lane leading to Khotachiwadi and the more I walked, the more the world changed. The noise of the traffic fazed out and the gloom of the city gave way to bright colours. In what looked like a dream world out of a fantasy film, Khotachiwadi was a small hamlet in the middle of the posh and bustling South Mumbai lined with colourful Portuguese-styled houses made of teak, each with open verandas, lush green backyards and wooden staircases on the exterior to access the upper floors.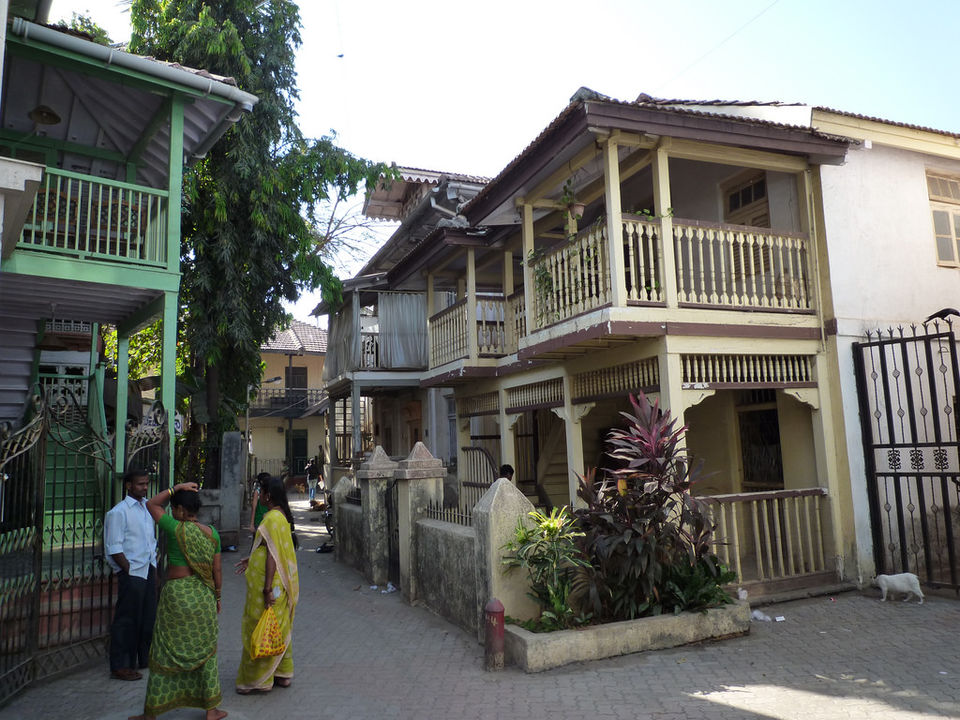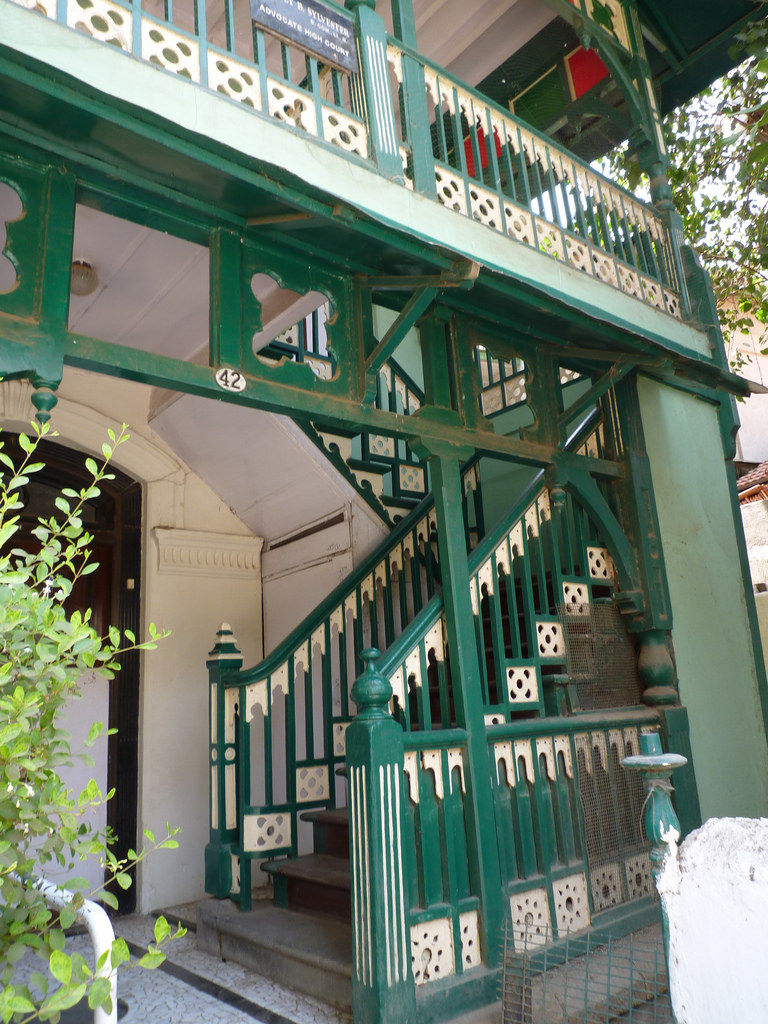 Walking around aimlessly, I happened to bump into the friendly Mrs. Fernandes who was busy feeding her cats till she saw a drenched young fellow roaming around aimlessly. When I told her how I had unknowingly made it to the wadi, she decided to sit me down in her front yard, serve me a cup of hot tea and tell me all about the place and its people.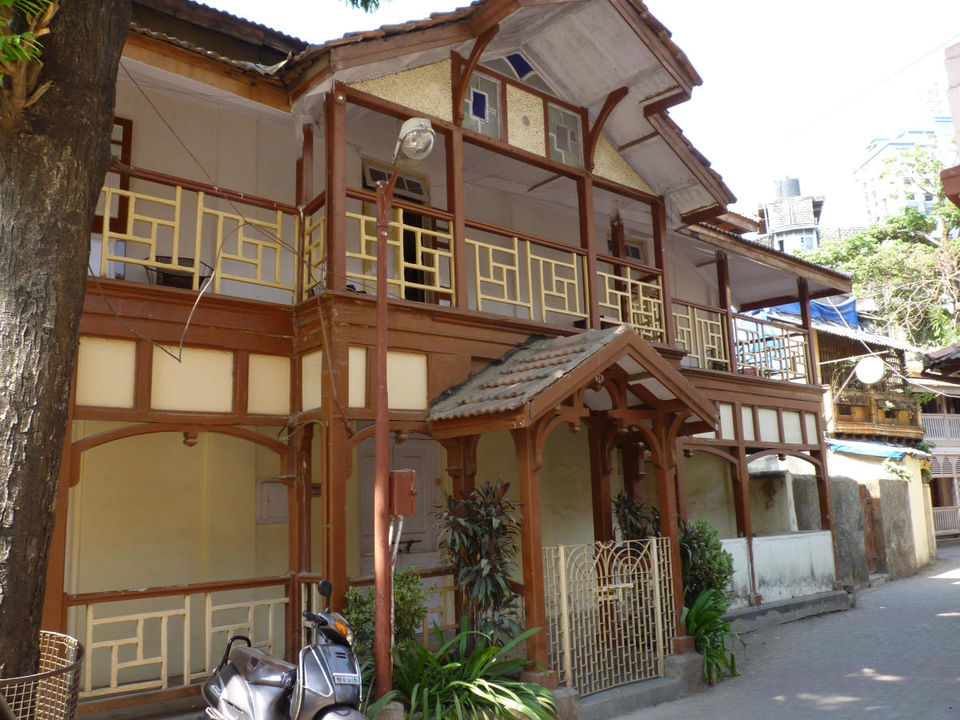 The East Indians of Khochiwadi
Located in the heart of Girgaum in South Mumbai, the legacy of Khotachiwadi goes back to nearly two centuries. In the 1850s Dadoba Waman Khot, a wealthy landlord developed a settlement for fishermen, Portuguese migrants from Goa and East India Company's immigrants. In 1880, the name Khotachiwadi was officially adopted in honour of Dadoba Waman Khot. At the turn of the century, the plots were then sold off to East Indian Christians who then made the existing bungalows.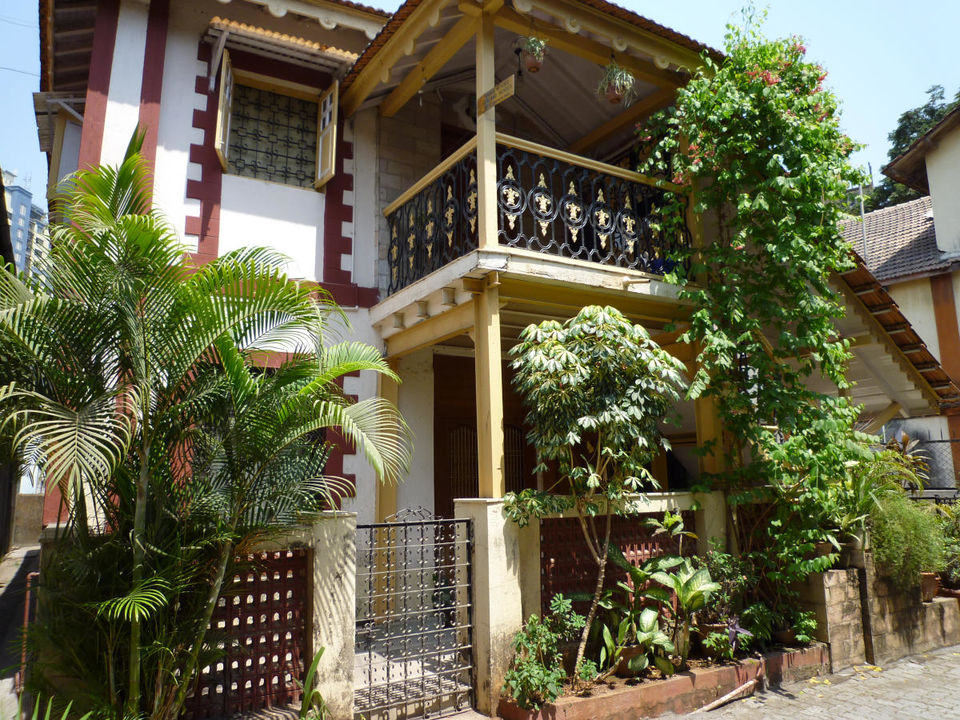 All these years later, Khotachiwadi faces severe threats from the ghosts of urbanisation. Big names in the construction business have their eyes set on Khotachiwadi with plans to raze off the village and build yet another high-rise. As a result, only about 30 bungalows exist now, a number which is less than half of the original of 65. The village was declared a protected historical precinct in 1995 but the decision was reversed in 2006—forcing residents to take matter into their own hands and fight for what's right, a fight led by the resident of house no. 47G.
House No. 47G
I got so engrossed in the conversation with Mrs. Fernandes that I did not realise that not only my clothes had dried up completely but I had finished off an entire tea pot all by myself. To save myself from the acidity of the tea, I asked Mrs. Fernandes to give me a small tour of the place. While walking about in the alleys, the charming lady hit a pit stop outside a lovely and intricate looking house which she informed was the home to the world-renowned fashion designer James Ferreira.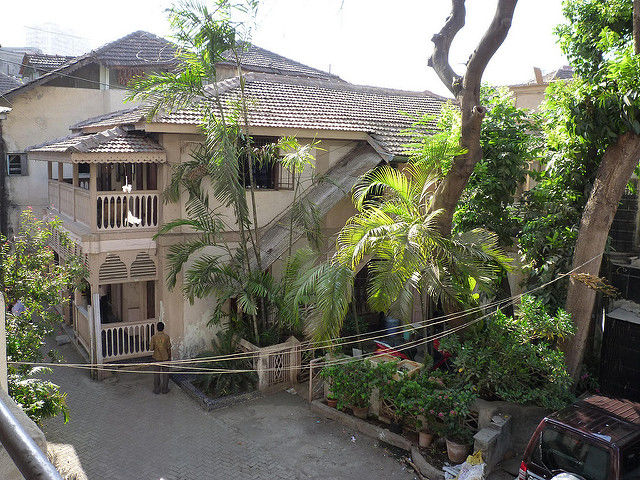 Just as we were standing outside his house (which strangely had it's main door wide open) while Mrs. Fernandes summed up his illustrious career for me, a warm friendly voice called out to her from the first floor. We looked up and saw a lanky old man who despite his age, seemed full of life. He insisted Mrs. Fernandes to come in for lunch and the lady happily agreed. I took this as my cue to part ways and head for my lunch as well but the man, at the top of his voice almost to the extent of begging me, made me join in as well.
Suddenly, I was sitting inside the house of a world renowned fashion designer, sipping on exquisite red wine and gorging on some delectable fish curry and rice. And what a man James Ferreira turned to be! Right from how he designed the famous chained-jacket for Amitabh Bachchan in Shahenshah to his crazy drunk stories to how he's leading the fight to save Khotachiwadi, he opened up and how! I suddenly felt like this curious little child sitting in front of one maverick of a story-teller wanting to listen as much as I could.
…And the fight continues
After almost single-handedly clearing all that was on the table and then realising what a fool I might have made out of myself, James decided to give me a small tour of his house and studio. I have no qualms in admitting, it was hands down the most well done-up house I had ever seen in my life. The rare paintings on the walls, the old-world artefacts that adorned the place, the giant map of Khotachiwadi in James's studio—all made me feel like I had entered a time machine.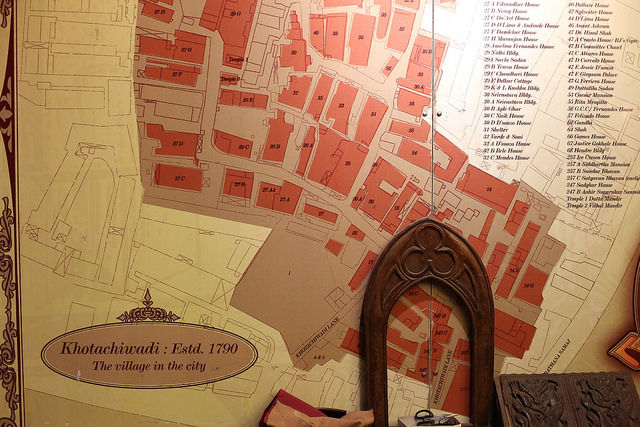 After walking through Ferriera's house and watching him speak about his village is only when I truly realised how much their village means to them. Here was a man of such stature going out of his way, organising workshops and seminars in his house to bring to light, the seriousness of the problem at hand. Here was a man who was inviting strangers into his house for lunches to share his story with them. Here was a man who didn't even close the door to his house. Here was a man and a community who only believed in the power of love….
I was moved to the point that the entire experience never managed to leave me. The only thing I did leave though was the idea of going back to work after that hearty lunch. Because each of us is fighting our own fights every single day, every single moment. Aren't we?
Think we missed out on something? Tell us about it in the comments below. Or write about it here on Tripoto and earn Tripoto Credits!
Explore the best of travel inspiration on Tripoto Instagram!
Frequent Searches Leading To This Page:-
Mumbai tour packages, weekend trip from mumbai, heritage tour in mumbai, one day outing in mumbai, weekend getaways from mumbai