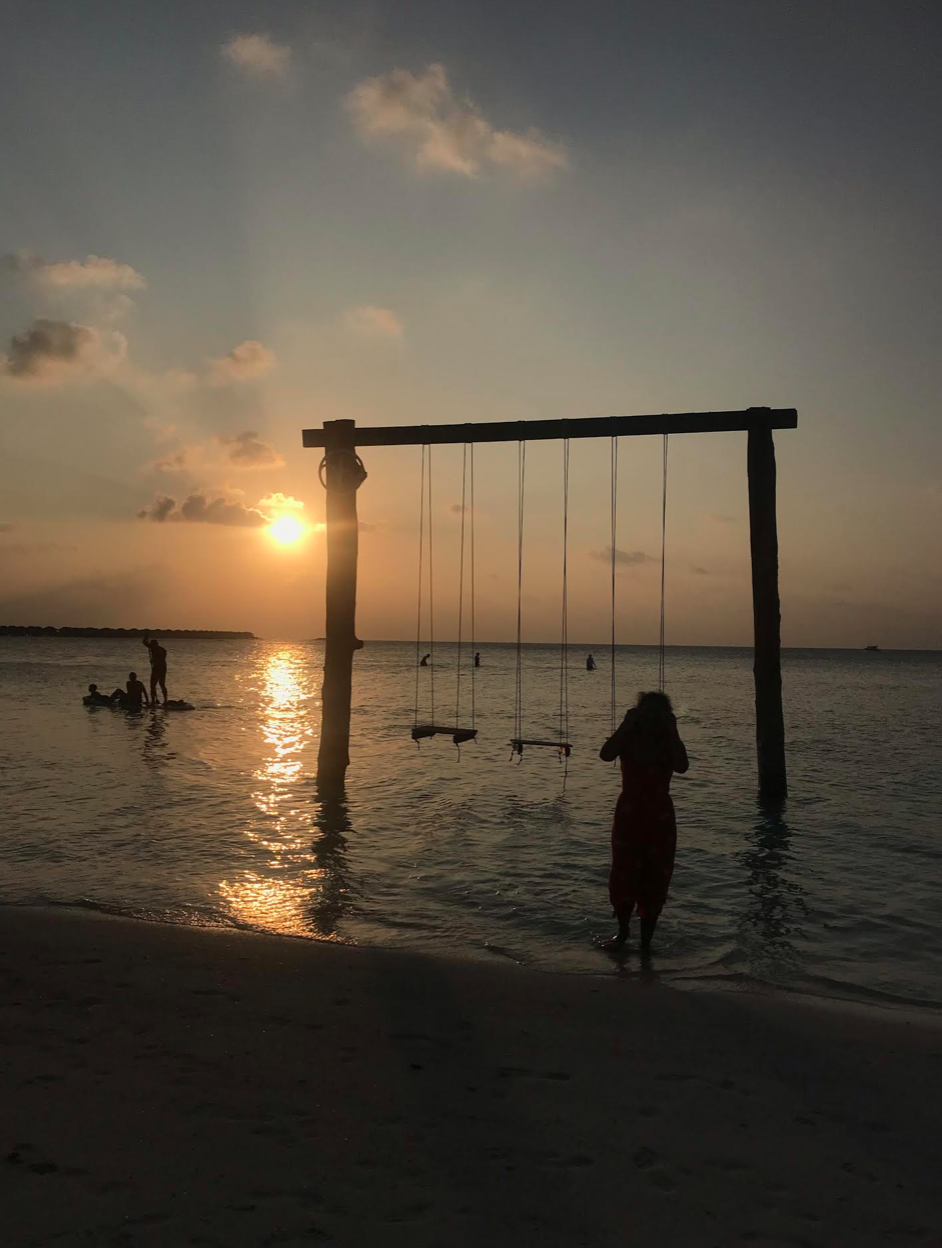 Looking for staycations to explore in Maldives, an island country with 99% water and only 1% land, we stumbled upon the paradise property called Kandima Maldives. Much more than our wildest dreams, Kandima is a 3.2 kilometer speck of an island located at a 30 minute sea place journey away from the capital city of Male. A ladder sprawling from our aquavilla straight into the sea was a highlight of the trip. Crystal clear blue waters have never before been so accessible. I enjoyed a variety of watching and snorkeling with a variety of fish in their natural habitat right from my aquavilla. Baby reef sharks, catfish, pencil fish and various other species could be spotted right while I was snorkeling around my aquavilla.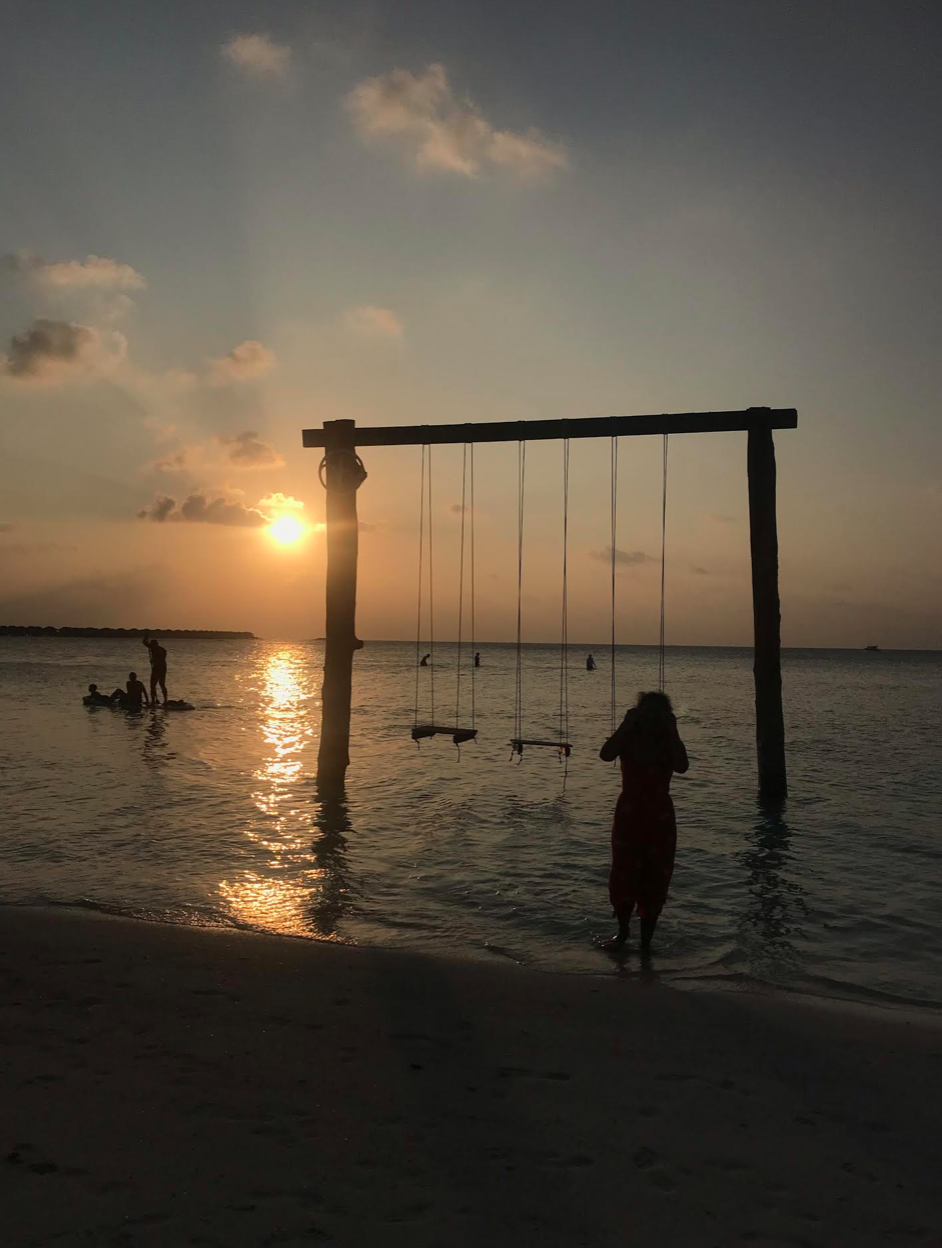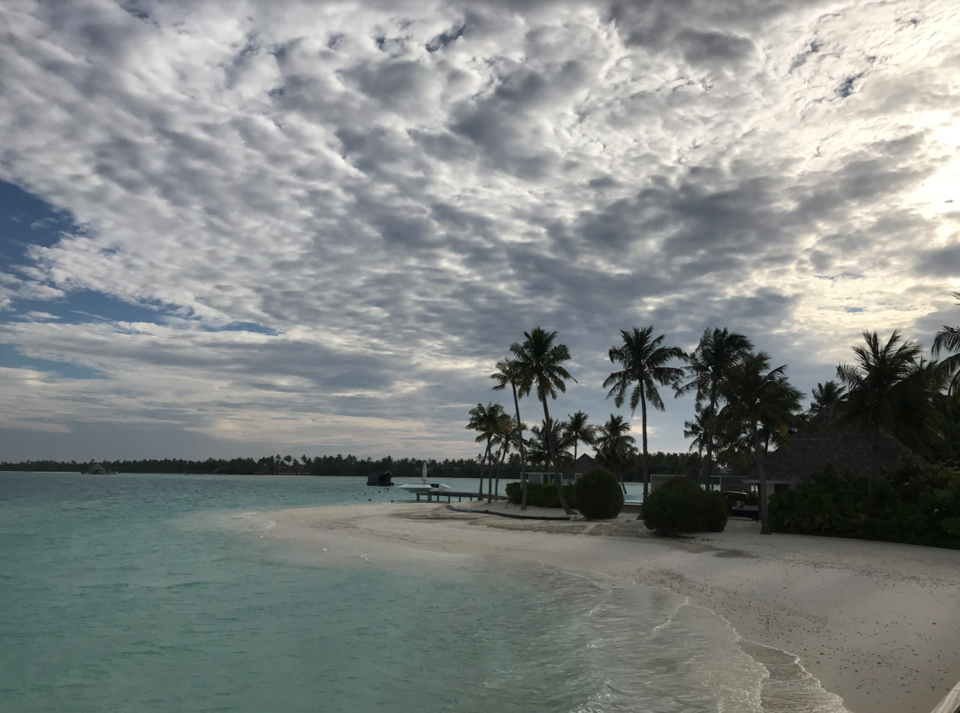 It was my time away from the city. I lounged on the pool chairs on my beige wooden porch as I enjoyed a chilled glass of Prosecco. It being my first ever time trying it, I was quite surprised. I had expected to open a bottle of wine when the cork flew into the air to my surprise, on trying the drink right from the bottle and having it fizzle in my mouth, I realized Prosecco was something between champagne and wine.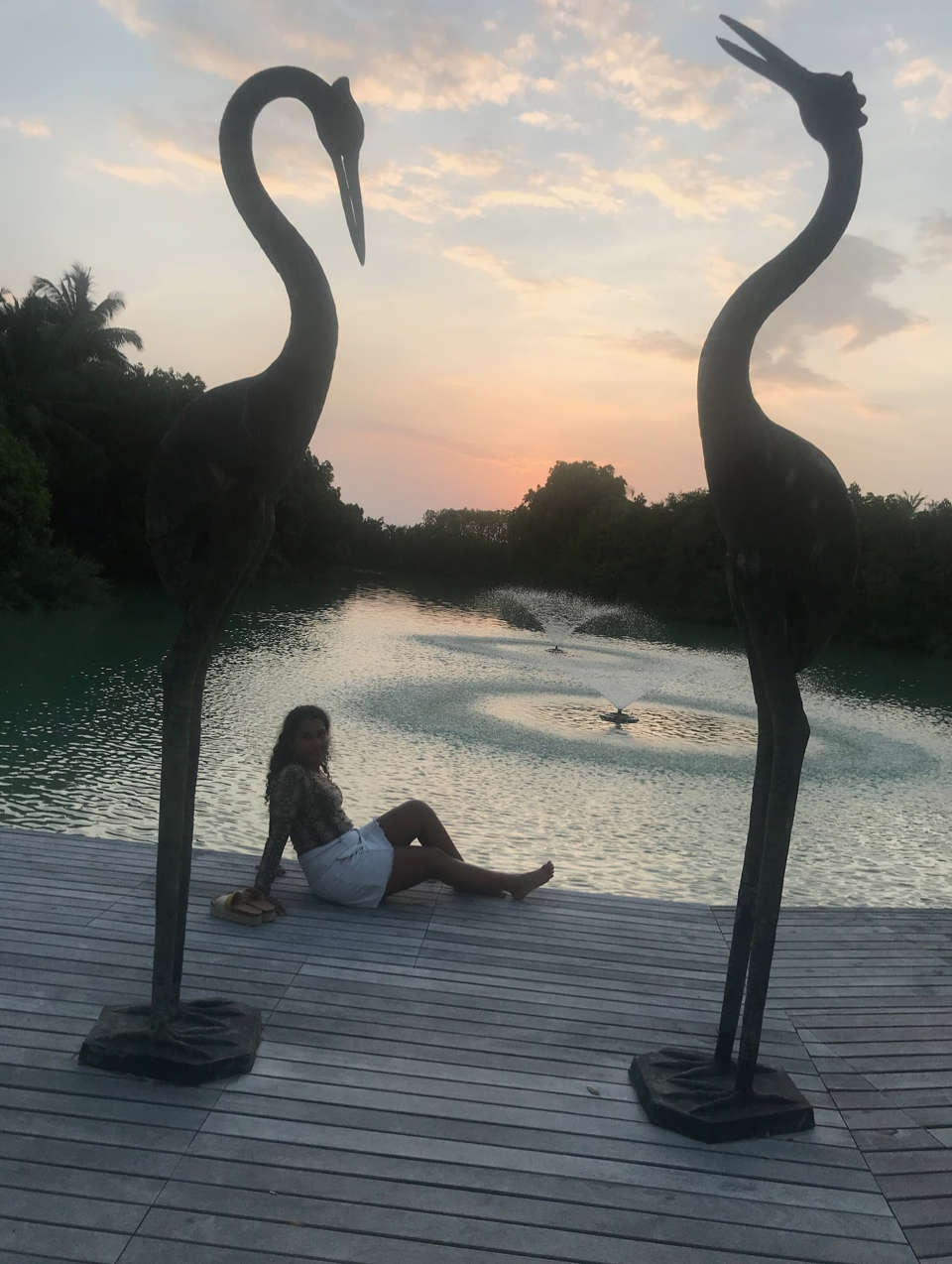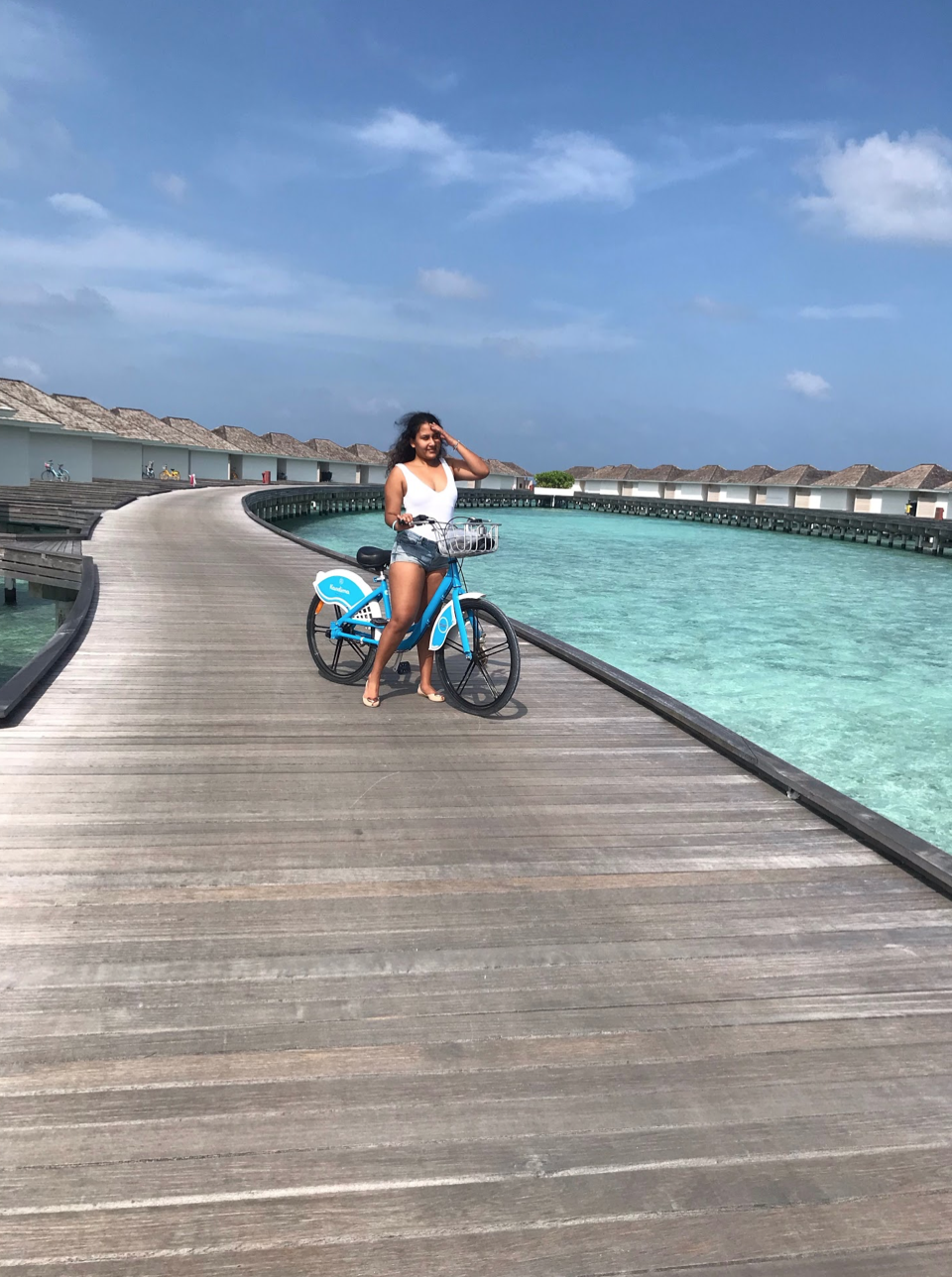 Mumbai is not a city from where you can see clear waters because of the immense water pollution which reduces visibility. Looking at the seabed beneath the turquoise blue waters in Maldives was a fantasy come alive. Dolphins, in herds of hundreds were a short ride away from the property, waiting to be spectated in their natural habitat, coming out every once in a while to give us their greetings and do some flips in the air in numbers I had never seen before. The natural live act continued for an hour and a half, while our boat sailed along the Maldivian waves, mothers applied some sunscreen on their children, couples removed their selfie sticks to get a few pictures, the captain just looked around and made some calls to the other boats, the dolphins too jumped out of the water and played energetically all around our boat.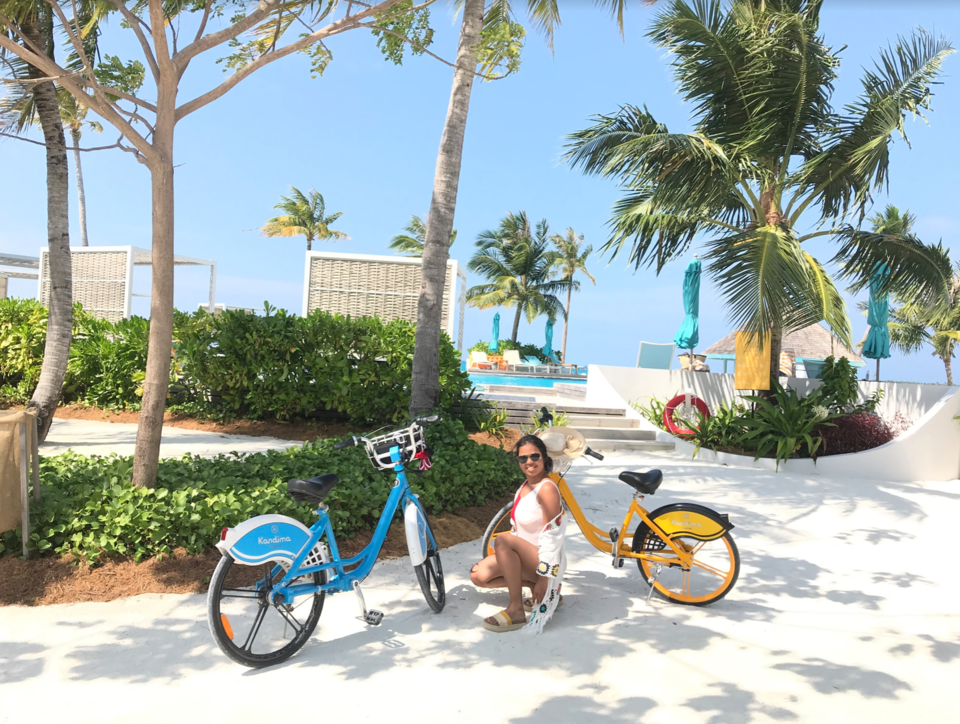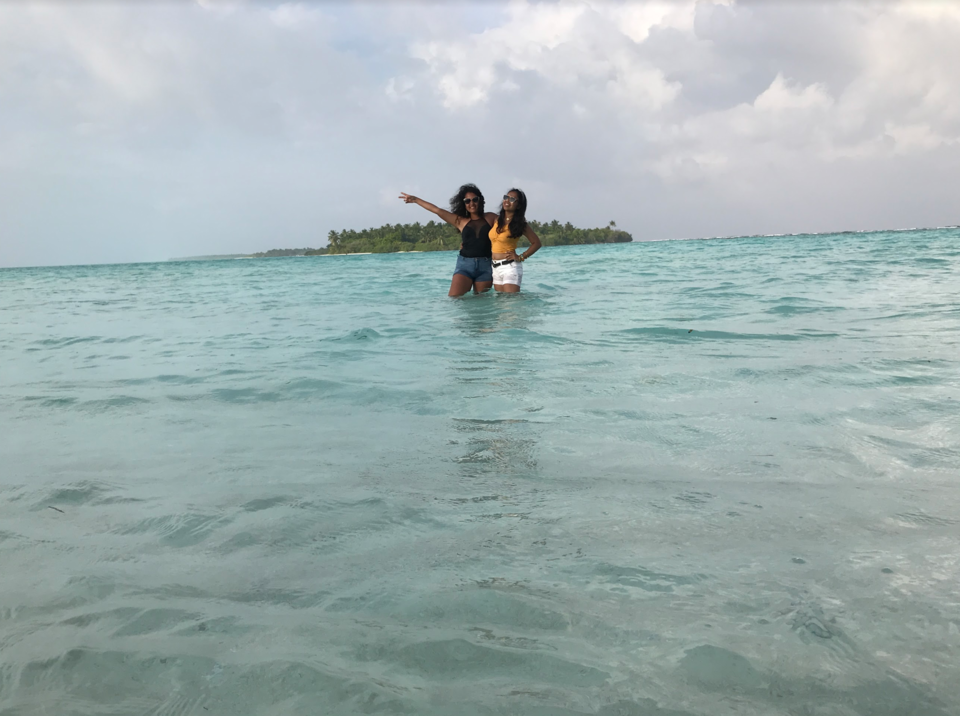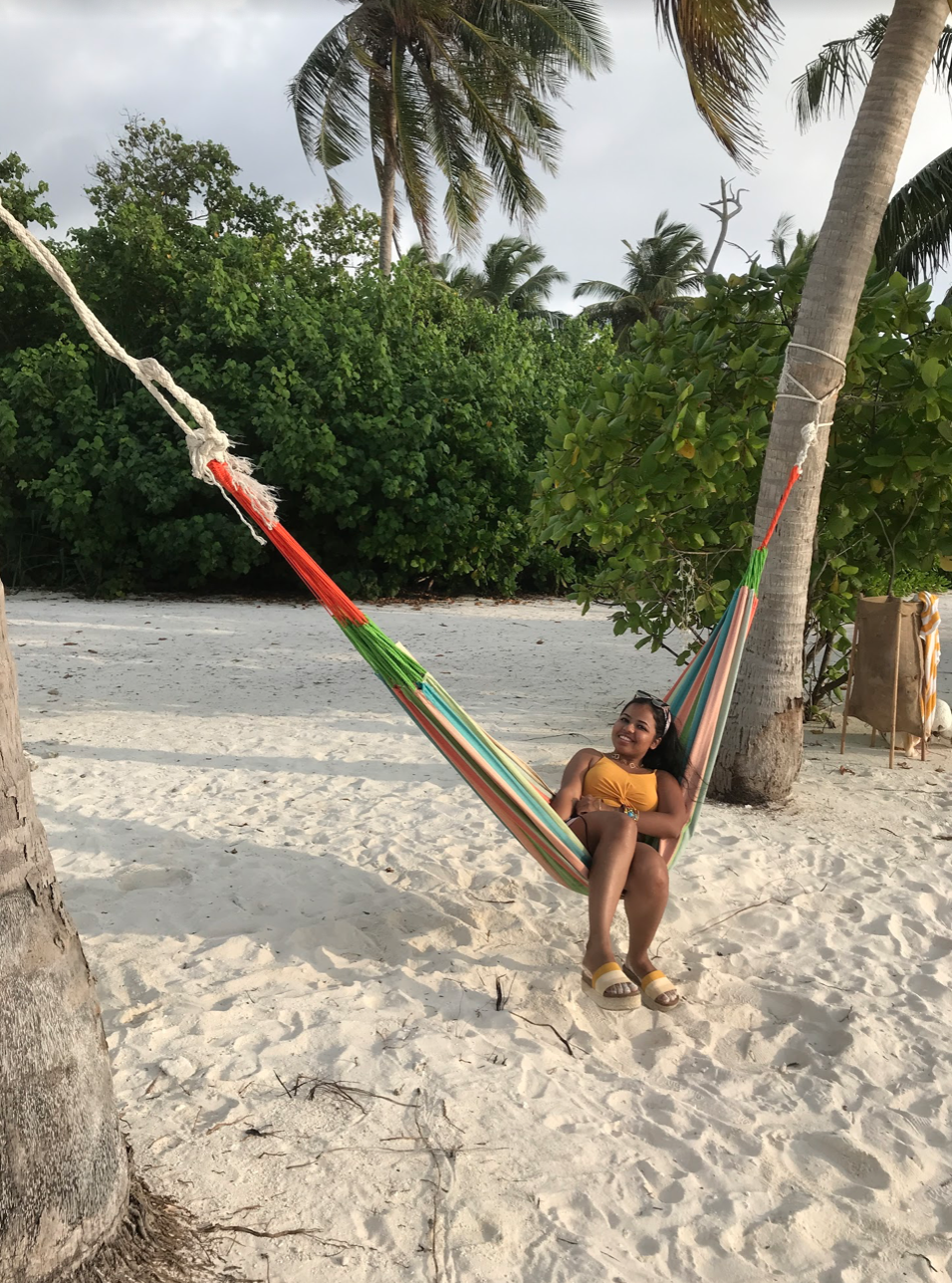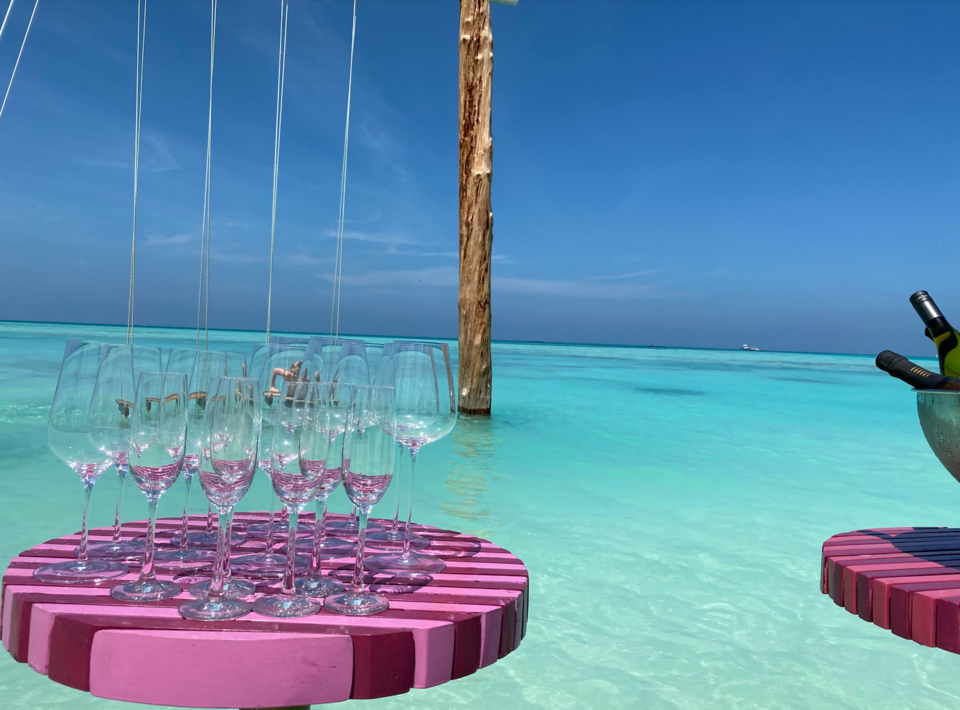 A few years ago, I had been trekking to a mountain in the Himalayas called Roopkund, having been impressed by the sheer height and natural beauty of the place, I had ever since developed a love for trekking. Diversity in the flora and fauna, wide variety and uniqueness of the skies, the camping and the cold had found a way to make me home. I experienced something similar in Maldives for depth when I was snorkeling amidst sea turtles, sting rays, sea cucumbers, nemo fish, multi colored coral reefs, catfish and a variety of beautiful sea creatures, it was home.
Jet skiing at Kandima Maldives just created another level of thrill for me, as I controlled the jet ski with my friend holding me behind, roaring with speed, I made eye contact with thrill and almost said "Today is the day I let go of my fears". The Jet ski crossed baby making island, a bird nestling space where beautiful white birds inhabit the entire island and lay their eggs, soon I entered deep waters on the jet ski where I saw dolphins in the distance, jumping energetically out of the sea while I chased them while controlling my jet ski. Sadly, the guide on the leading jet ski ahead of us instructed me to turn back to the resort, I decided to play with the water and began turning my jet ski around in circles, which was totally safe but still scared my friend who was sitting behind.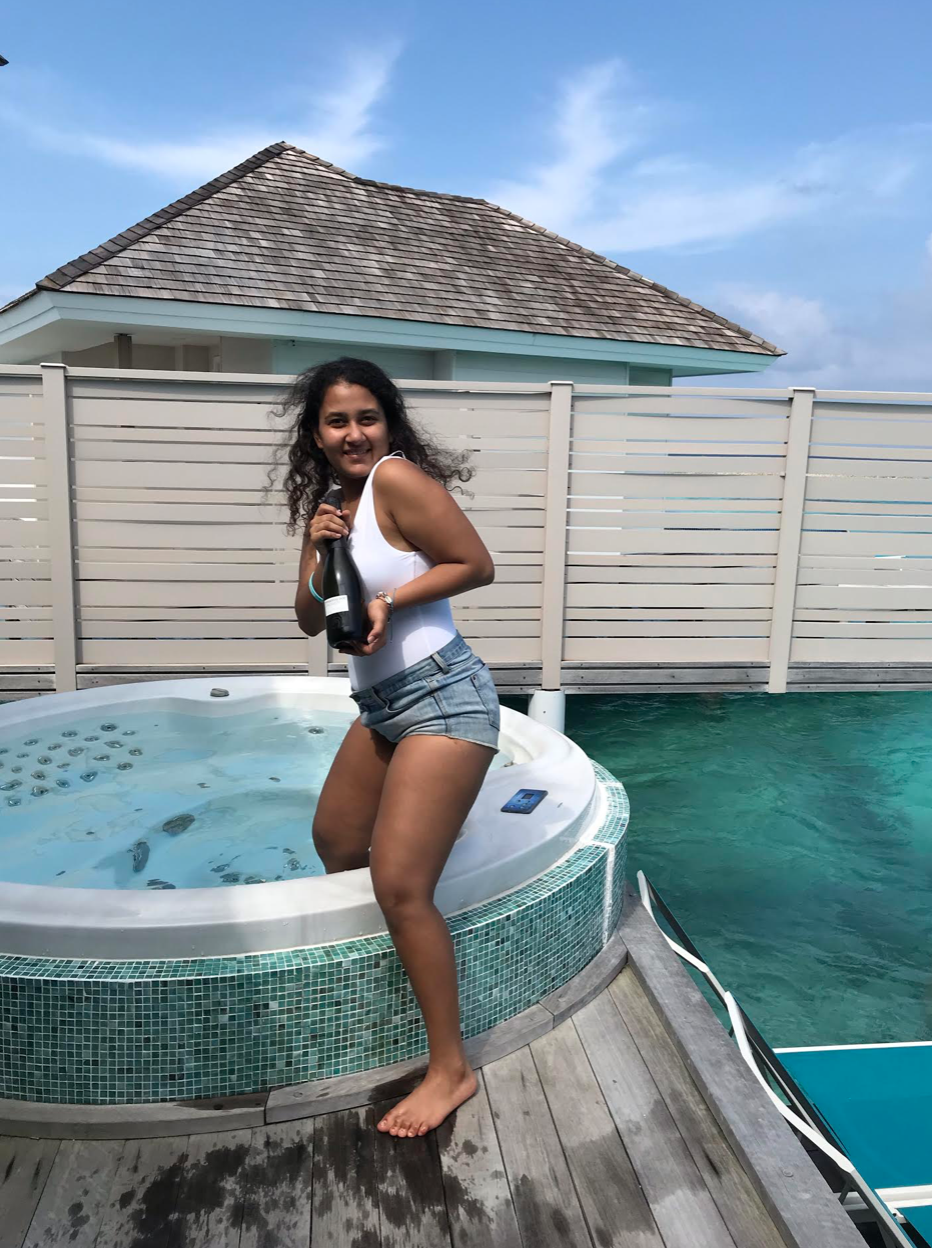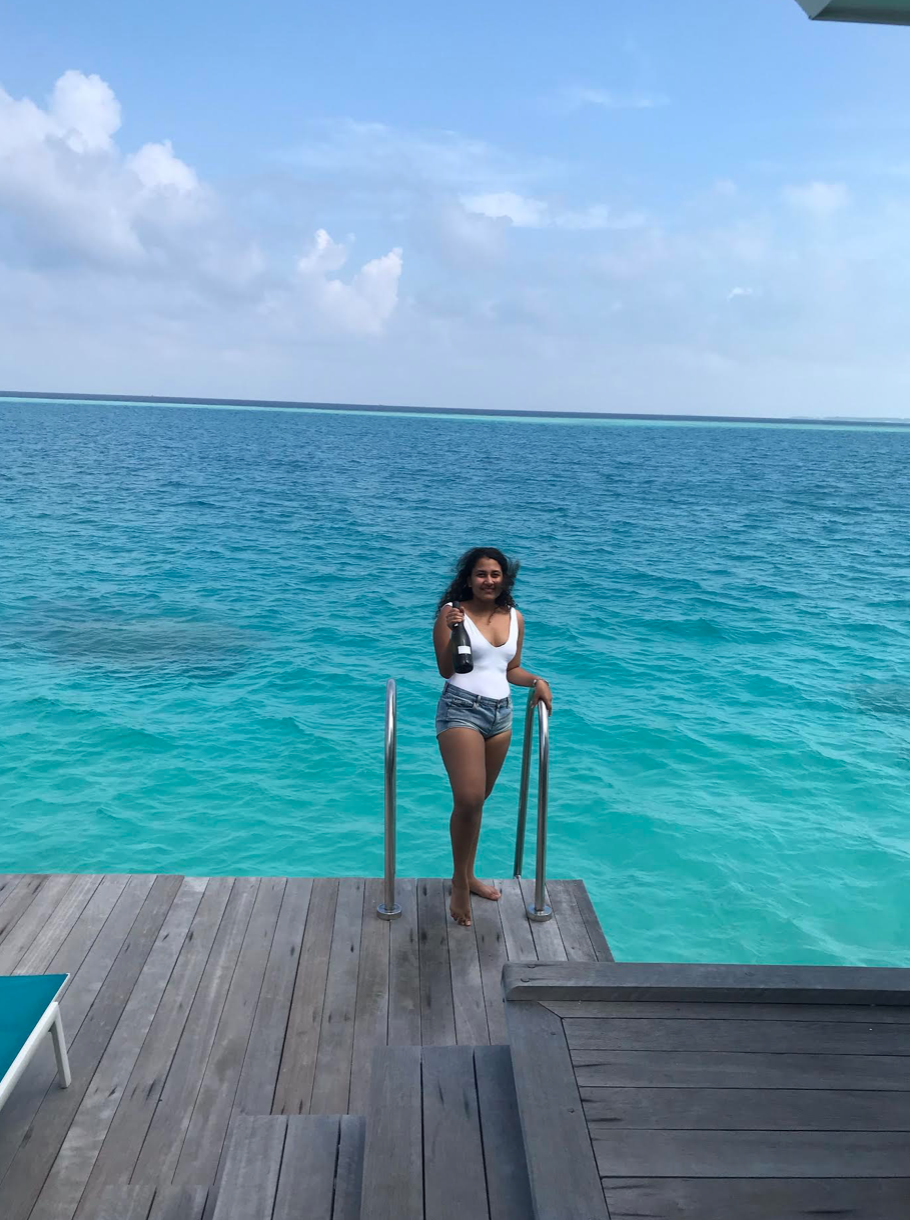 At Kandima Maldives, I also had the luxury to walk on sprawling open beaches. During a peculiar night walk of mine, I glanced around the ocean to notice a glowing wave afar. I had previously researched a lot about phytoplankton activity which causes the waves to glow and its presence on several Maldivian islands. To me, the glowing light was irrefutably phytoplankton activity. However, most of the people I spoke to this about refused to believe me.