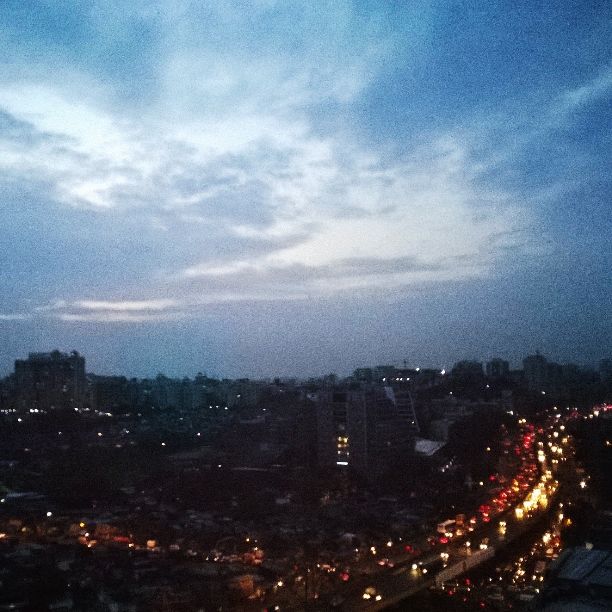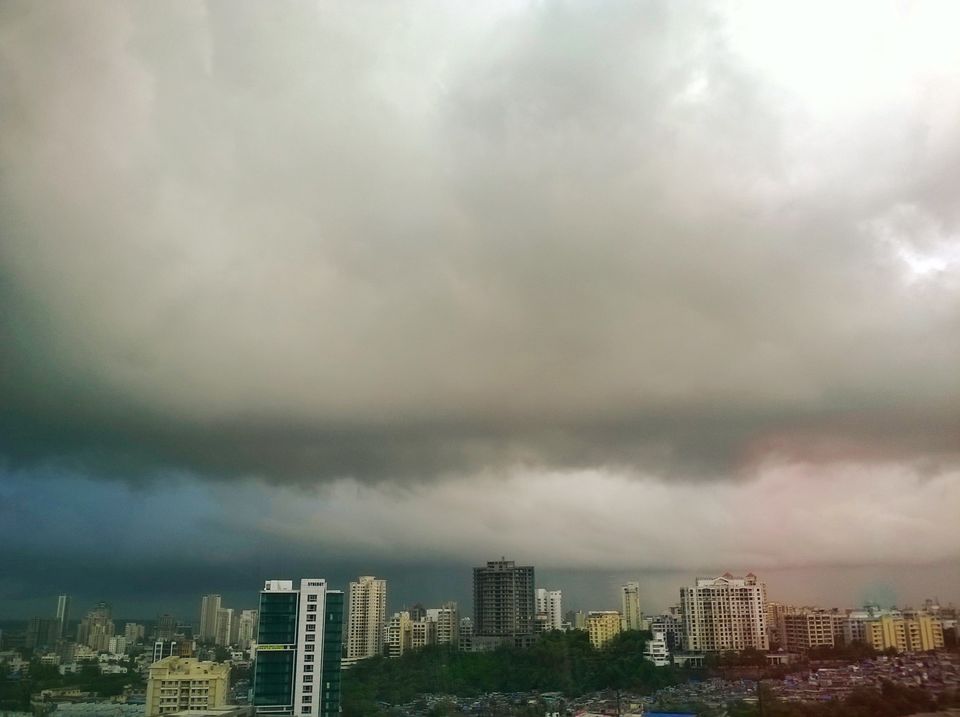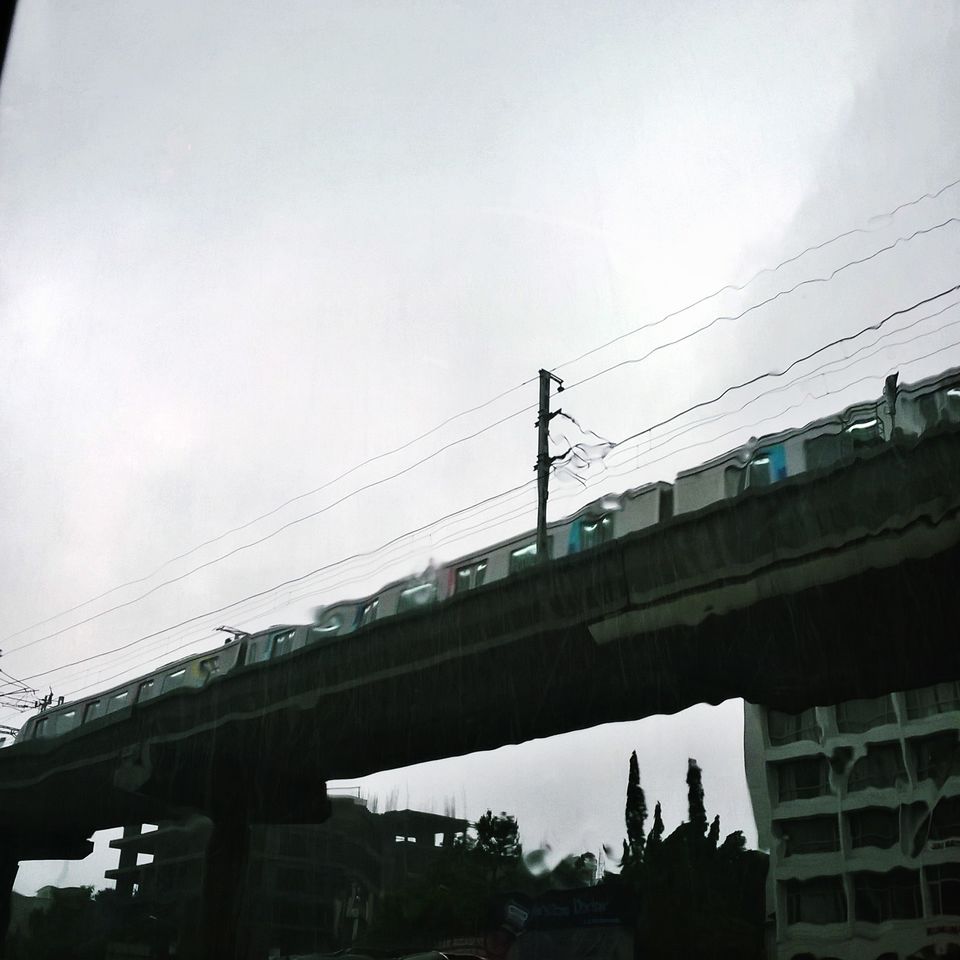 Staying in a concrete jungle, you really never tend to connect with nature that often. Summers are annoyingly hot to step out, winters in a tropical city like mine (Mumbai) are very weak. It's no wonder then that rains gain so much importance in the lives of the common man living in a few meters space in a crowded largely cramped city.
For once, the skies turn artistic, and open up showing varied hues and colors through the patterns of clouds in their midst. The eyes finally have something to feast upon, other than straining to catch that green grass or tree in the middle of all that concrete and car mess.
It is this sky that brings joy to the heart of every constrained mind. You feel connected, you feel lighter and you feel you can look forward to something fresh coming your way. In the form of those amazingly cool droplets that will cause the earth around to sprinkle up as they fall, leaving behind the scent of freshness in the otherwise dull "mitti" as we call it.
They say grey is the color of gloom. But not in my city. Grey is respite from everything looking the same. The shadows that the clouds cast, cause the same things that you've been seeing for months to look suddenly, refreshingly different. It opens up your head and strangely as the city clouds over, the mind starts clearing it's thoughts.
And suddenly you start valuing things that you've been taking for granted this far. Like this hint of blue in the middle of the grey.. you start craving the sun, the blues and shine. But you know that's nowhere to go. You start paying more attention to the hot cup of tea or steaming hot morsels of food as you stare into the infinitely excited sky happily scattering rain drops on the earth.
As you travel in the muck, as the rain drops hit your face, despite the fact that you want to cringe and crib, your face inevitably breaks into a smile. You can't help but feel refreshed. No matter what bad a day you've had, you can't help but feel it's all washed away in this incessant rains and that tomorrow will be a greener start :). Nothing but the rains can give you that feeling.
And finally, when you've had enough of the grey blanket, mind you, due to physical troubles over mental pleasures, you want some cold air to come your way, some wind minus raindrops, so that you can wriggle into those warm blankets, go off to sleep and never get up until your most favourite breakfast comes your way :)
That's the magic of rains. They not only clear up your head but also bring back some most amazing memories, arouse the wish to listen to the most amazing music and if you're lucky enough to stay by the city, can't blame you to crave a walk by the crazy sea, when it's busy lashing waves onto the shore. You find peace in the madness. As always.
Frequent Searches Leading To This Page:-
weekend holidays from mumbai, monsoon holidays in mumbai, mumbai holiday package near mumbai, weekend holiday trip near mumbai, 2 day trip near mumbai