A self-confessed 'pluviophile'—a person who finds joy and peace of mind during the rains—I always wondered what it would be like to experience the monsoon in all its glory and sometimes wrath in the mountains, my second most intense love after the rains. So, when I decided to take some time off work in August this year and take a long trip, I could not look further than Meghalaya. The name of the state literally translates to the abode of clouds and it is also home to the wettest place on Earth. Need I any more convincing? To many, it did not seem like a good idea. There will be too much fog for you to see any scenery. It rains for days at a time, so you won't be doing much apart from sitting in your hotel room. Too many landslides and possibility of floods can make the roads quite treacherous. The deterring reasons were numerous and each more plausible than the other. But I had made up my mind. Spending monsoons in the wettest place on Earth had been on my bucket list for long, and nothing could convince me otherwise.
And right I was! My eight days in Meghalaya were nothing short of surreal, magical and fantastic, enriched with natural beauty that I will forever be in awe of. No amount of pictures and writing can do justice to experiencing monsoon first hand in Meghalaya, but here are some highlights from my lovely vacation that I hope can convince you to bookmark the state as your next year's monsoon getaway.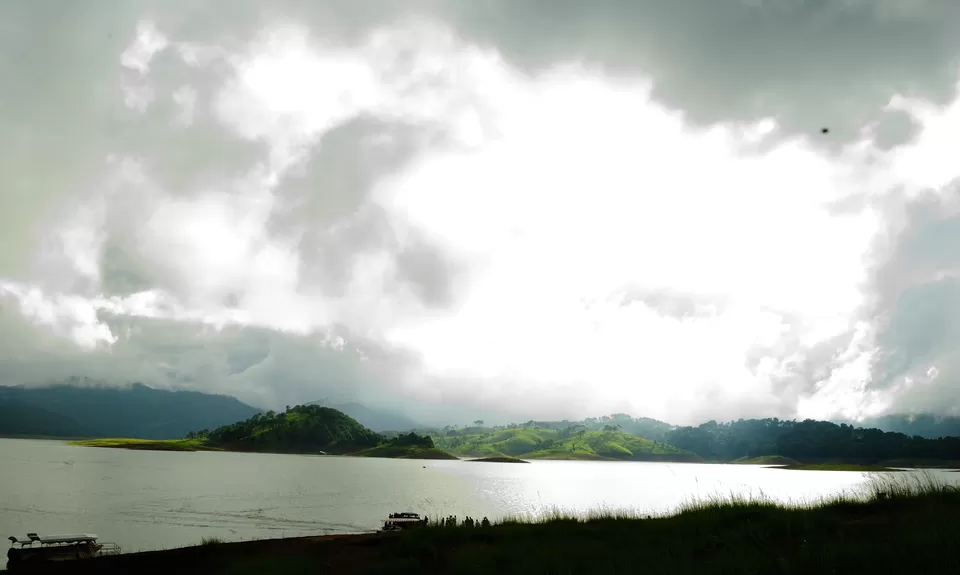 The dance of the clouds at Lake Umiam
Located 15 km from Shillong, Lake Umiam, also known as Barapani, is known for its legendary sunset views. It is a popular spot among day-trippers from neighbouring Guwahati and Shillong, with popular activities like boating, water scooter and other water sports. The best way to enjoy the lake, however, is to find yourself a nice spot overlooking the lake and soak in its beauty—crystal-clear waters flanked on every side by lush-green peaks playing peek-a-boo with grey and white clouds swirling about. Without a doubt, this is the best lakeside view I have ever laid my eyes on.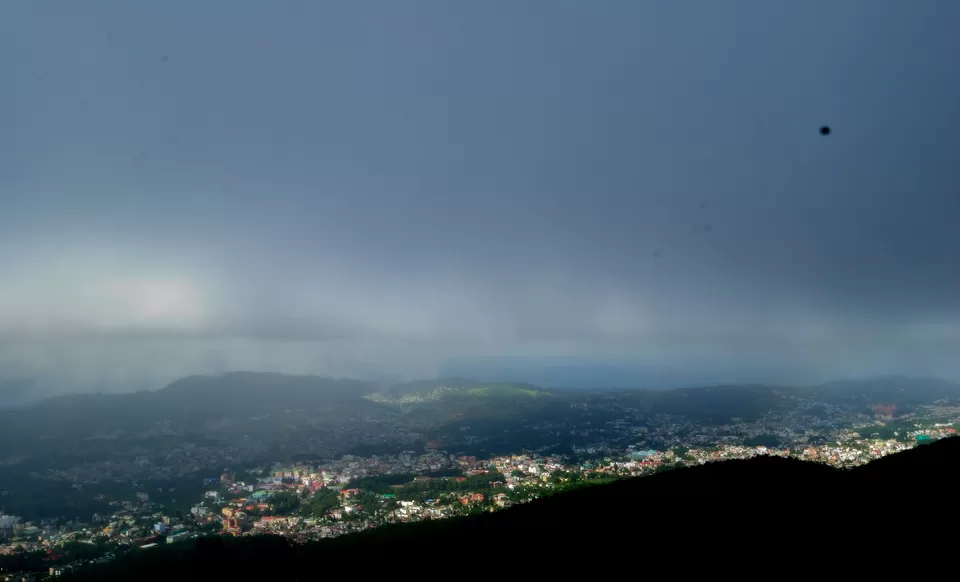 Splendid views of the city from Shillong Peak
The biggest town in Meghalaya, Shillong, is also the most underwhelming in my opinion. It is like any other run-of-the-mill commercialised hill stations, with tiny shops and fancy hotels jostling for street-side space. But it would be remiss of me not to talk about Shillong Peak, the highest point in Shillong, that offers magnificent views of the sprawling city. During the monsoons, a clear view is hard to come by, but I found this cloud-shaded one equally, if not more, mesmerising. Once you've had your fill of the view, stop for a bowl of hot, soupy noodles and tea—quintessential hill-station food—to rejuvenate yourself.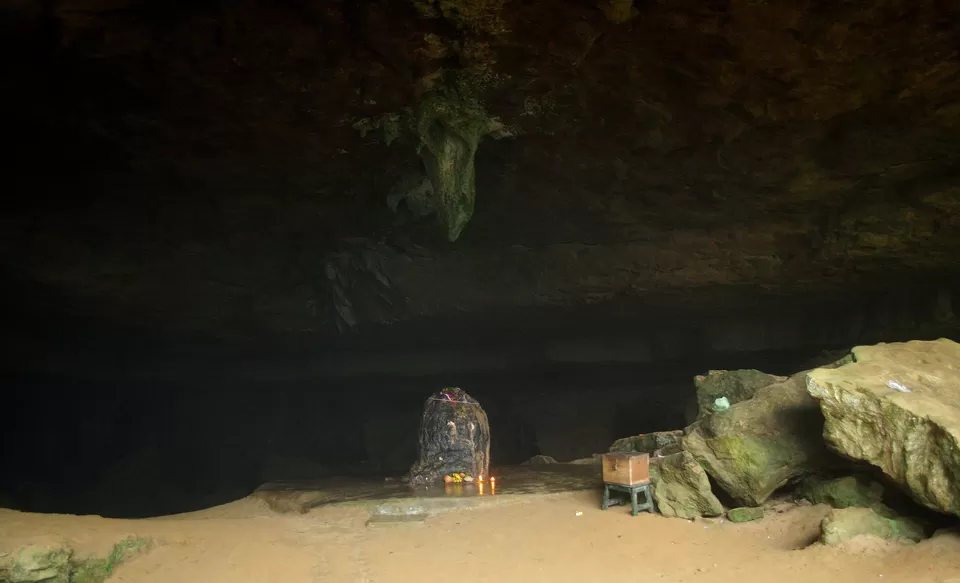 The natural Shiva Linga at Mawjynbuin Cave
Meghalaya is home to many intriguing caves, but the one that I was most taken with was Mawjynbuin, which is nothing short of a natural self-sustained Shiva temple. Its two natural Shiva lingas, one hanging upside-down over the other, are awe-inspiring for both the religious and non-religious soul. As is customary, the Shiva linga needs to be hydrated at all time, and here, nature takes care of that as well, with rainwater seeping down the walls of the cave and on to the linga all the time.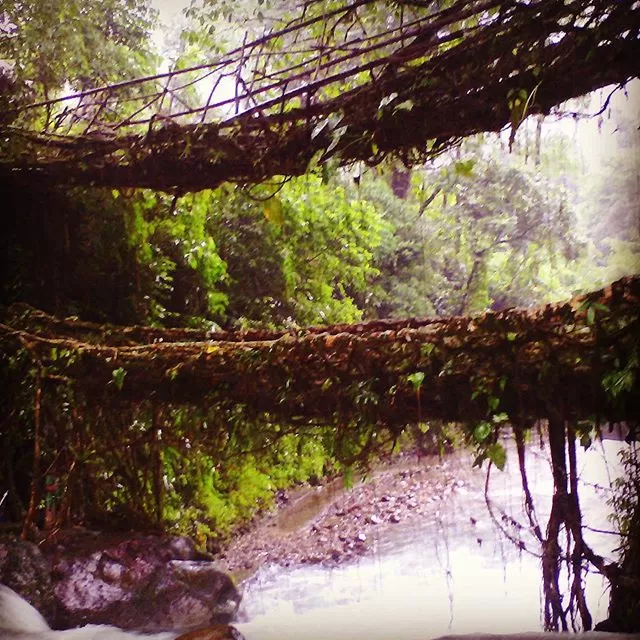 The mettle-testing trek to Nongriat Living Root Bridge
This was the most fantastic as well as the toughest experience of my entire trip. Meghalaya's living root bridges are considered to be the most amazing manmade natural wonders of the world. These are self-sustaining bridges made from the roots of the rubber trees, grown and nurtured by the Khasi tribe of Meghalaya in such a way that with each passing year, they only grow stronger. The most famous of these is the double-decker bridge at Nongriat village near Cherrapunjee, where we decided to go after being holed up in our hotel room for the last two days due to the torrential rains. Well, the rain was no less relenting, but we decided to go anyway. There are both positives and negatives of doing this long, arduous, 1,500-step long trek during monsoon. The positives are the beautiful waterfalls that greet you every few steps, the lush greenery that surrounds you and the lack of other tourists. The negatives are that no amount of rain gear can protect you, and that you need to wade through knee-deep gushing waterfalls, which makes the trek a tad dangerous. But once you have reached your destination, you'll realise that all the perils were worth it!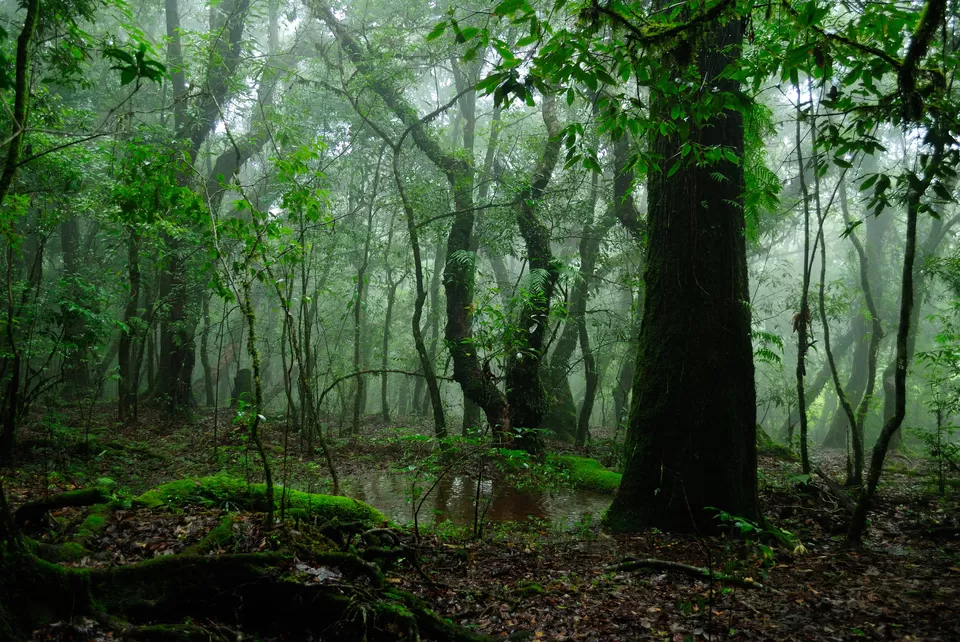 The eerie natural beauty of the Maphlawng Sacred Grove
The tribes of Meghalaya are known for their efforts to preserve the natural beauty, flora and fauna of the state, and the best example of their dedication to the cause is the Maphlawng Sacred Grove, a dense, sprawling forest with a smattering of ancient Buddhist monoliths. The forest is completely silent save for the chirping of birds and buzzing of insects, displaying every shade of green you can possible imagine. It has a quiet, supernatural vibe about it, which makes you think that you have walked straight into the Forbidden Forest from the Harry Potter books. No one is permitted to pluck or kill anything that lives in this forest.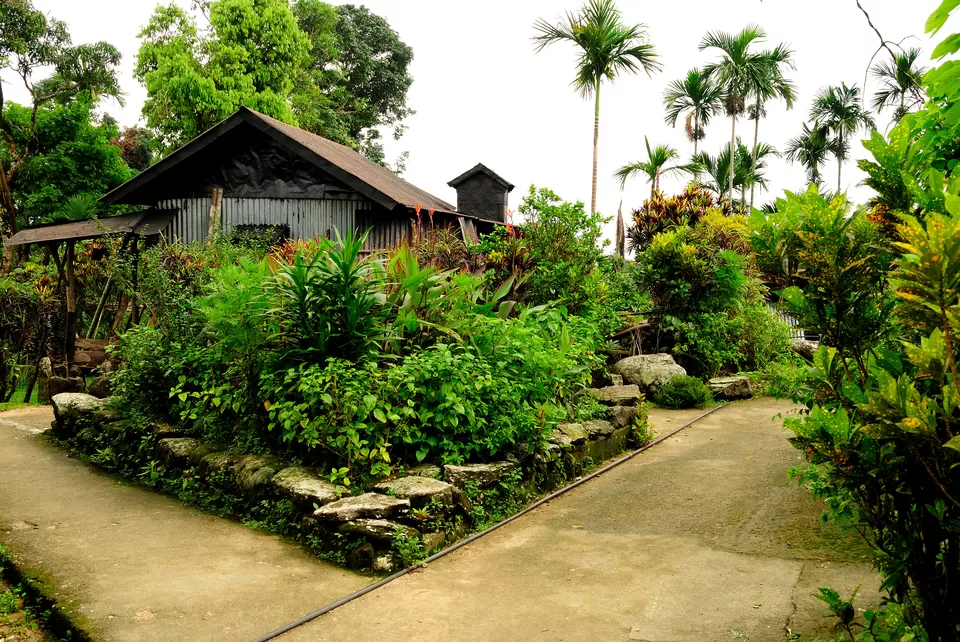 The garden-like village of Mawlynnong
Another remarkable community-led initiative by the local tribe, Mawlynnong was recently declared the cleanest village in Asia. Now I could really not imagine what the "cleanest village" might be like. In fact, Mawlynnong is hardly like a village. It is more like a huge garden, with hutments neatly laid out in a row, each having its own sprawling green patch full of flowers and bushes. Narrow concrete lanes run throughout the village, their sides lined with conical hat-like bamboo dustbins. Not even a toffee wrapper can be found littered on the road, and you can see groups of children roaming around, dustbins in tow, picking up whatever trash they can find. At the entrance of the village, there is an array of quaint little shops selling basic homemade meals of dal, roti and mixed vegetables.
#TripotoTakeMeToHampta
*All images clicked by the author.
Frequent Searches Leading To This Page:-
meghalaya trip, meghalaya tour packages, trip to meghalaya in monsoon, meghalaya tourism in monsoon, best time to visit meghalaya