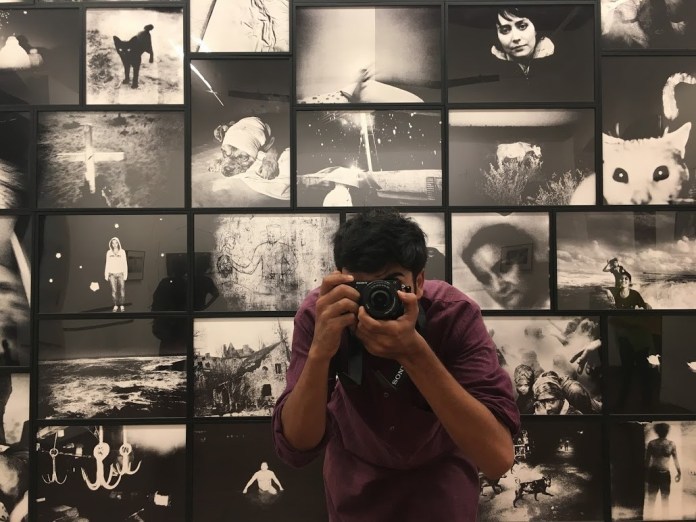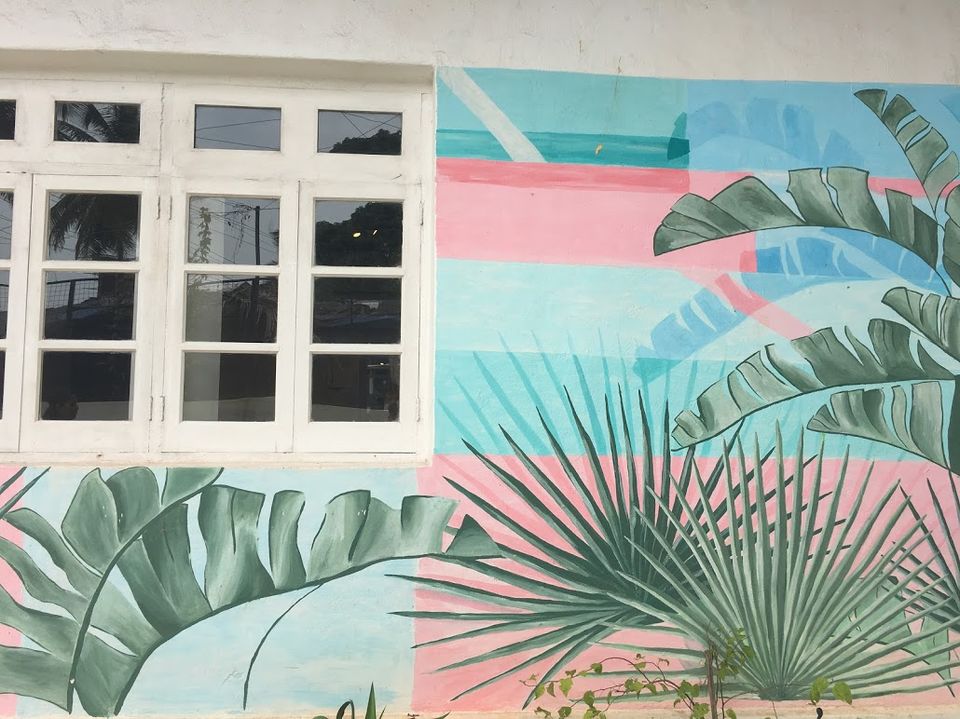 I knew for the longest time that the city was not my forever and ever. I would eventually move on to greener pastures (pun intended) to live in a house with a garden and have squirrels for company. But the problem was that I had not put a timeline to it, which then makes it something for mañana. But this is a story about my move to Goa, the how's and why's and the how long.
(manaña, literally "tomorrow morning" and refers to indefinite future)
Mumbai has been very good to me, it has been home for 13 years now. I have lived here far longer than any other city and it has birthed beautiful things for me, my travel company The Blueberry Trails, a great group of friends and a fiercely independent life. But lately I had been feeling this that it was time for me to live elsewhere, build a life elsewhere alongside my life in the city. I had some options in mind, but it remained a fleeting thought until it was August last year.
Also read Why i always hated solo travel
During the rains last year I made a trip to Goa and somehow, serendipitously, we ended up meeting many people on that trip, who had moved from the cites to set up good wholesome, flourishing lives here. They had moved for the better and we had long conversations about the good and the bad and the ugly and it definitely got my partner and me thinking.
Like most ideas that come up on a holiday I didn't let this one go. I knew our busy season at work was getting over in a couple of months and I saw it as a good opportunity to make a short move for a while. I could feel it that something was going to change.
How do you make a change- how do you start walking a different path than the one you have been on? Just wishing is not enough, so I, like a good child, made a plan. Mapped out the move and 4 months since the thought germinated, I was living in Goa.
How did I do it:
Points in consideration were:
Work- I knew this was not going to be a holiday for me and I had my work responsibilities to adhere to. So I mapped the move at a time when work pressure is a slightly lighter than the rest of the year. Shifting homes, moving to another city with a pet and setting up there was going to take time and work could not suffer amidst this. So November seemed like a perfect time to make a move. My partner thankfully picked up a project during that time too so we were set to move.
Living situation- The best ways of finding homes in Goa for me were the suggested routes.
Going around on a bike looking for "to rent"signs and asking the owner to show you the house. Put up your requirement on FB Groups (Offbeat Goa is the most responsive and efficient in this regard) and hope for leads to hit you. Or you go looking for leads, people who put up their house. They want to save on brokerage and thus they will be there, you want to do the same so you have to be keenly monitoring posts. Check out sites like magic bricks , 99acres for Owner listed properties, which are quite rare and mostly brokers operate the profiles so it leads you back to point 5 mentioned below. Looking for long term Airbnb's , they sometimes offer good monthly rates, but it is a long shot. Last and the most expensive is to go through a real estate broker, who will take a month's rent despite you staying there for even 2 months , so you have to be ready for that.
Even in the age of the internet there are very limited online listings in Goa so doing things yourself is the best bet. How did I get my beautiful bungalow? I got lucky. It was advertised on a post on the Offbeat Goa page and when I followed up , luckily for me the house was still available.
I put most of my stuff of my apartment in Mumbai in a storage facility and I let go of my home in Mumbai and set off.
Move with my pet- The best ways of traveling with a pet within the country are trains and the road. You can only travel with a pet in a 1 st class ac Coupe and even though I had tickets waitlisted at 1, it didn't change status for a month so we packed our stuff in a cab and set off on a long drive which spanned well over 14 hours. But Doe was extremely patient and well behaved, I think he reserves all his bad behavior for social occasions with me.
Breaking the news to the mother: This was one of the things I procrastinated about the most and when I finally told her, it seemed much easier that what I imagined. I should have just followed the "Eat the frog tactic". Come back to Mom, though she had her questions and concern, she understood me and my need to move away from city life for a while, on a more basic level and that I found terribly comforting.
Friends: A couple of my friends had moved to Goa from the city but the truth of the matter was that I knew I would miss my friends from the city aplenty! But I was looking forward to meeting new people and finding likeminded souls to connect with and make new friends on the road.
Community: One of the best things you can do while moving to a new place is learn a new skill or art, that itself brings you close to a community structure. You get to know people who will introduce you to more people and that way you get a social circle whom you can do fun things with. It can be yoga, calligraphy, music or mediation, Volunteering, anything that excites you. Also Goa is blessed with many thriving community spaces, where if you visit often you will be able to get into a routine and meet the same people regularly. Movie nights, drum circles, food classes, you name it and you got it.
These are some of the things I love about my time in Goa.
Close to nature: I wake up to chirping of trees, pass by serene landscapes every time you step out to get milk or get to work, fields and coconut trees will fringe your way and it's a delightful sight. Most days I take it for granted and some days I just stop on the way to take in the sights.
Homes: I was previously living in Mumbai and we have all faced our real estate demons there, small apartments, sky rocketing rent, society issues and I could go on. But homes here are large and airy, where else can you think of living in a Portuguese villa or your own bungalow at a fraction of the cost that you would pay in a city . Economics aside, it is also about great design, open balconies, tiled roofs, gardens and groves of trees that surround your stay makes it so much cooler.
Pet friendly: This is one of my favorite bits about Goa. I take Doe with me everywhere. Beaches, restaurants: from shacks to fine dining digs(have been only turned away by Antares so far) , grocery shops and clothing stores. Also Doe is a very well behaved guy so he makes it very easy to slip him in. I take him on the bike everywhere and I love love love that!
Cultural spaces: Its been a month and a half that we have moved to Goa and I have been really up and about with cultural events that run around us here. I attended the Aabobo film festival at the Museum of Goa, the Serendipity Festival at Panjim watched a great play called Sonnets by the Guild of the goats as part of the festival, and regularly go to gig nights at Rocket burgers , movie nights at Artjuna and have my favourite bar Paulo's at Chapora which has officially made me "one of them", they say I'm going to be "Stuck in Chapora" like the rest of the folks. Well I wouldn't mind at all!
Also ReadTop things to do in Zagreb, Croatia
Serenditpity Festival, Panjim Sohrab Hura's installation was incredible at the festival. It inspired me to start journaling again Goa's Ark at Museum of Goa
A greater quality of life: Life in Goa for me has not been 'Susegad'- I wake up to a morning routine , sit down to work which goes on till 5/6pm. Post that my world opens up : I head to the beach sometimes to catch the sunset, go out on tasting menus, hit a gig night, catch a movie night, or just come home to cook a meal. I have more energy to do things that I really enjoy and any place worth going is never more than a 15 minute drive. I don't fret over time taken for the commute or the traffic. With more time on your hands you also have more time for community work, volunteering, picking up skills or learning a new art . I love that I am doing most things that I really wanted to, but never got around, to earlier.
Also Read :Top places for Digital nomads around the world
(Susegad is a concept derived from the Portuguese word sossegado ("quiet"),it refers to being laid back, carefree and easy going)
Things that I don't love here:
Internet: I knew that the internet was going to be a problem , I had been forewarned and running an online company it was a basic necessity for me. So i did my due diligence before the move, but most places it is not bad at all. I have high speed internet at home, vodafone network gives me a decent 3/4G to be connected , if needed, when I am in transit. The co working spaces and cafes provide excellent networks. However when there is an electricity cut you are going to suffer, it does happen thrice a week for an hour or so. Also I chose to steer clear of some areas to live in, where coverage ranges from pretty bad to nil. If you avoid those you will have no problem.
Rash driving and not great roads: Being aware of drunken drivers on the road and roadside brawls helps a conservative rider like me.
Work gets done slower: If you want to send a courier, or get a maid or het a carpenter , be ready to wait for a few hours/days for help to come by. But that is the essence of living in a small town and I just get around it by planning ahead. I knew these elements when I was moving to a smaller place to stay so I have come around.
Sometimes a bit too close to nature: Living in an outdoorsy environment also brings unwilling guests around the house. Think snakes, geckos and insects. I have heard stories how my friends have found a cobra in their porch in the morning, it's part and parcel of the Goa experience and being a bit careful always helps.
Current situation:
I'm about to complete two months and have just extended my stay for 2 more months. I live each day at a time and everyday brings forth a new plan, a new adventure. With its mix of good and the bad and the slow days, I feel grateful that I could be here for this long, away from the city. This sure is step one and I cant wait to see what happens next.