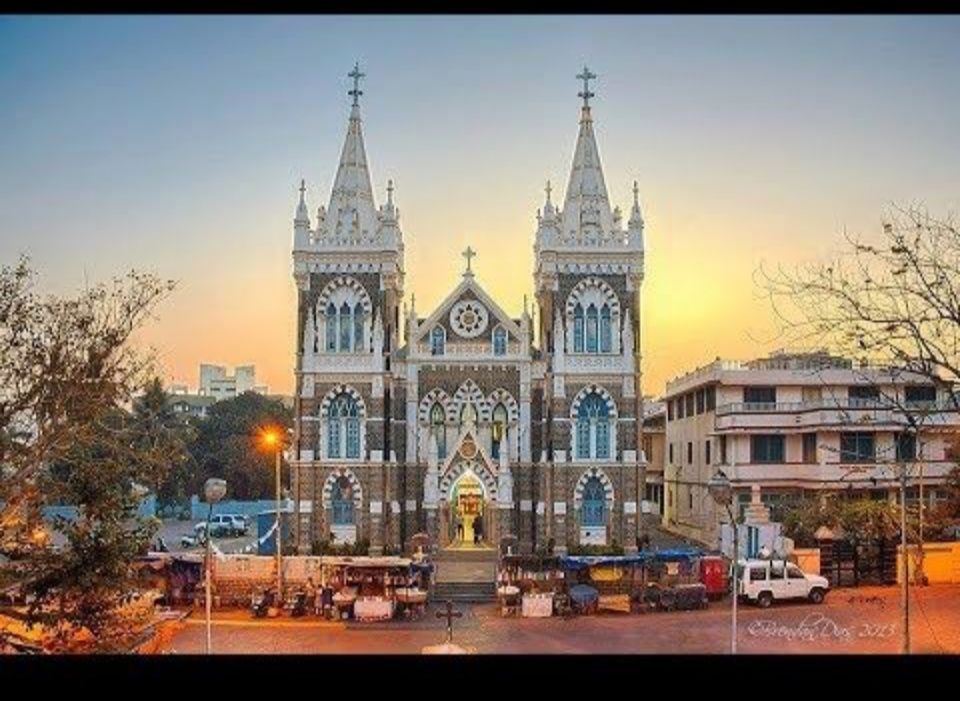 Here are the top churches in Mumbai that can be added in your list to visit. people of all the religions maintain its sanctity . Churches have a strong influence on Mumbai's architectural landscape. peaceful and calm structures boast stunning Christian art and colonial architecture.
1.Mount Mary Basilica,Bandra
Mount Mary Church is devoted to 'Virgin Mary', who is believed to fulfil the wishes of both Christians as well as Non-Christians. This church is very popular in Mumbai and is visited by people from all over the world. One can get a spectacular view of sunsets from this church.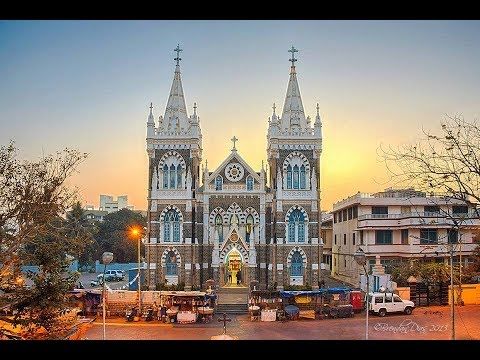 Located in the suburb of Mahim, St. Michael's Church is one of the oldest churches in Mumbai. Built in 1534, it is famous for its Wednesday novenas that see thousands of devotees across faiths and from all walks of life throng the church all through the day. In the main complex, there is a beautiful marble statue of Christ and a portrait of Our Lady of Perpetual Succour that is believed to be miraculous.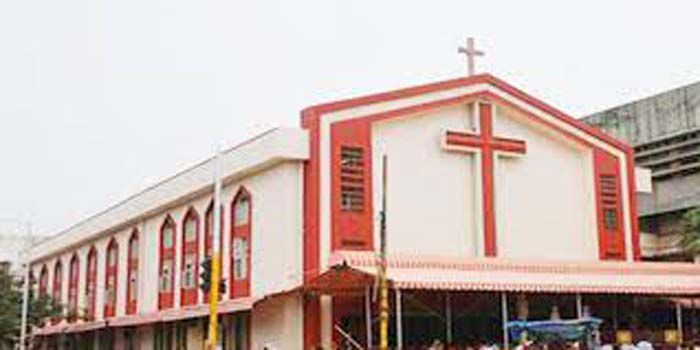 More than 100 years old, the Basilica of the Mount has a wooden statue of Mother Mary believed to have been brought by the Portuguese Jesuits during the 16th century. This ancient church, built in 1640 and then rebuilt in 1761, is also known as 'The Basilica of Our Lady of the Mount'. What makes this church even more beautiful is that it is sited on top of a hill known as 'Sunderban Bandra', which overlooks the mighty Arabian Sea.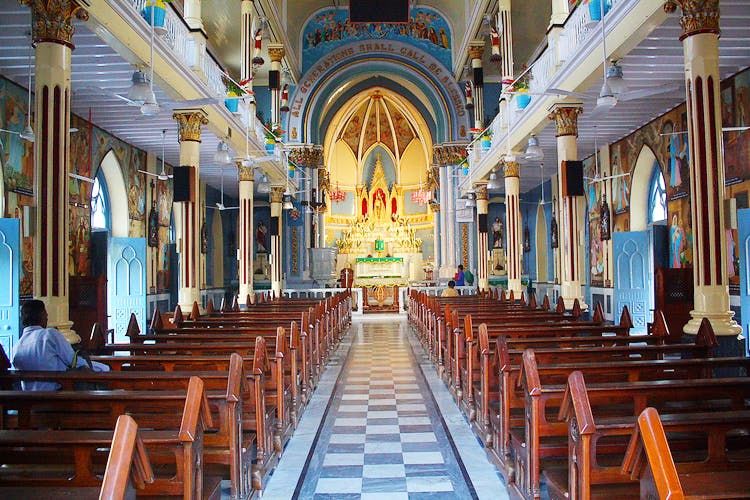 Within the Basilica is the famous statue of Our Lady that overlooks the Bandra Bandstand and offers a gorgeous view of the sea. The best time to visit is during the annual Bandra Fair that takes place during the week after September 11th, which is the feast day of Mary, mother of Jesus. During the 'Bandra Fair', several festive activities are held at the Mount Mary Church making it all the more glorious for the tourists.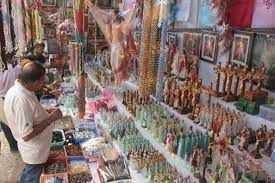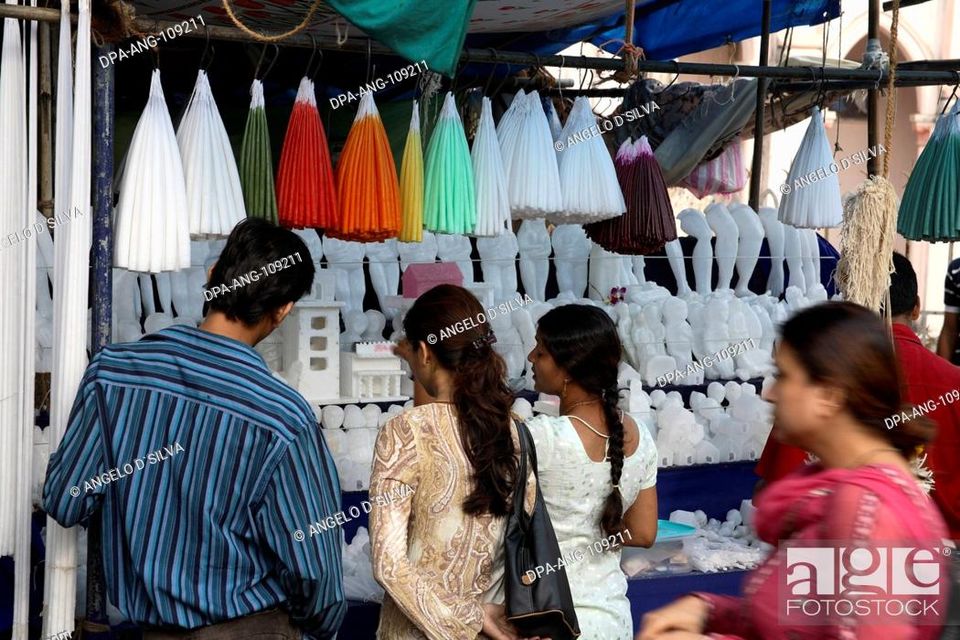 It is believed that the church has unbelievable healing powers and for this reason, the church is herded by devotees every day. Some also say that those who sincerely pray at the Mount Mary Church often get their wishes fulfilled. The 'Bandra Fair' or the 'Feast of Mount Mary' is a week-long celebration held every September at the Mount Mary Church. Tourists from all over the world who visit Mumbai always make sure to visit this popular church while in the city.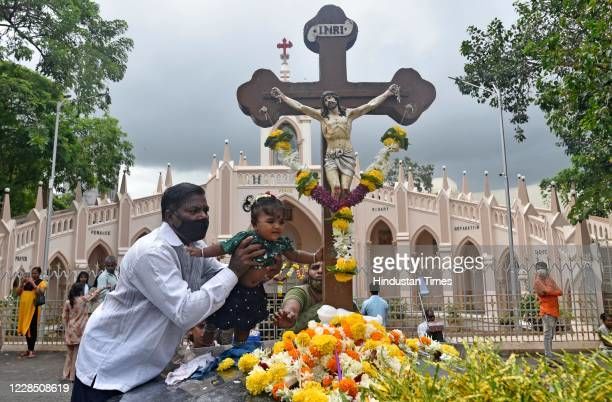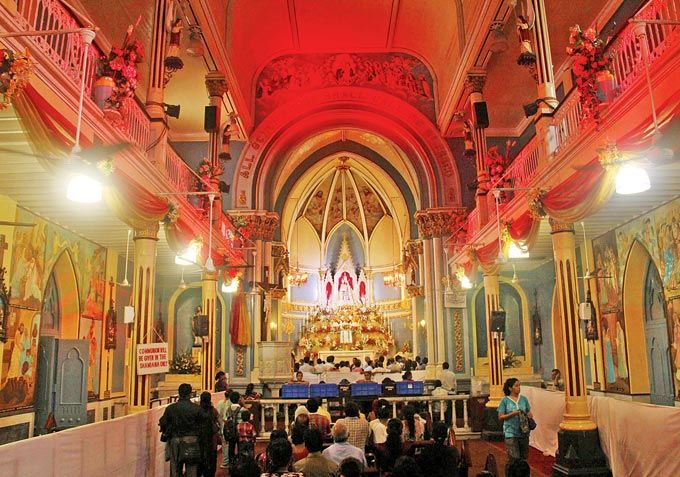 Things To Do
People who suffer from any disease bring wax figures depicting their illnesses to the Mount Mary Church in the hope that they would be cured. For example, a person with a broken leg will bring a wax figure of a leg.
The week of the 'Bandra Fair' or the 'Feast of Mount Mary', which is held in September, is a perfect time to visit Mount Mary Church as it is completely decorated.
One can shop for religious artefacts, innovatively shaped candles, wax figures of Virgin Mary or even buy Goan sweets from the various stalls outside the church.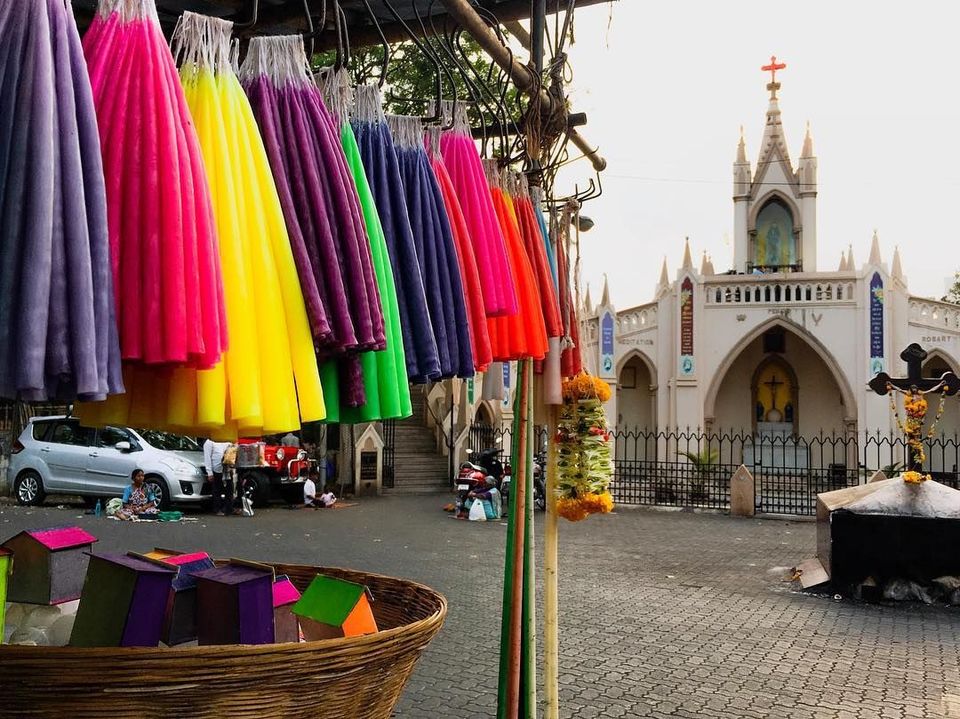 Architecture
The structure of Mount Mary Church is inspired by British style of architecture. This church is admired for being positioned on top a hill and above sea level that overlooks the Arabian Sea. But its structure, which is over 100 years old, looks even more beautiful with its scenic surroundings. One can never forget the amazing view of this church especially when the sun sets. Within the church, one can see the 16th century statue of 'Our Lady'. in many movies this beautiful basilica you must have seen.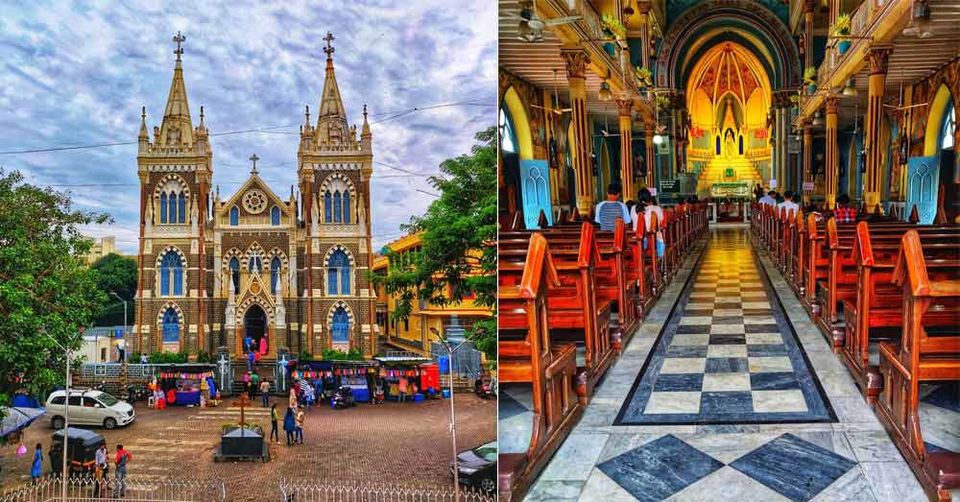 Places To Visit Nearby
'Father Agnel' is another church sited on Carter Road, close to Mount Mary Church. The famous Jogger's Park is also situated in Bandra and is a must-visit for all tourists. You can also explore Linking Road which is a perfect flea market for shopping,Bandra Fort,Bandstand, Bandra Worli Sea-Link, Sharukh khans house (Mannat).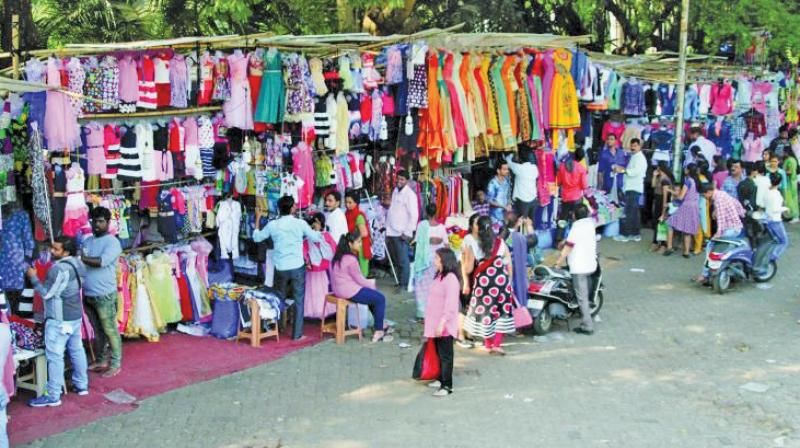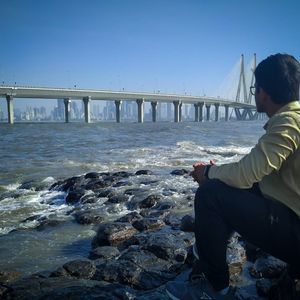 How To Reach
By Road - Many buses are available from the city that will stop near Mount Mary Church. One can also hire taxis or auto-rickshaws to reach the church easily.
2. St. Michael's Church, Mahim
The St. Michael's Church in Mahim is one of the most important places of worship for Catholics, and people of other religions maintain its sanctity as well.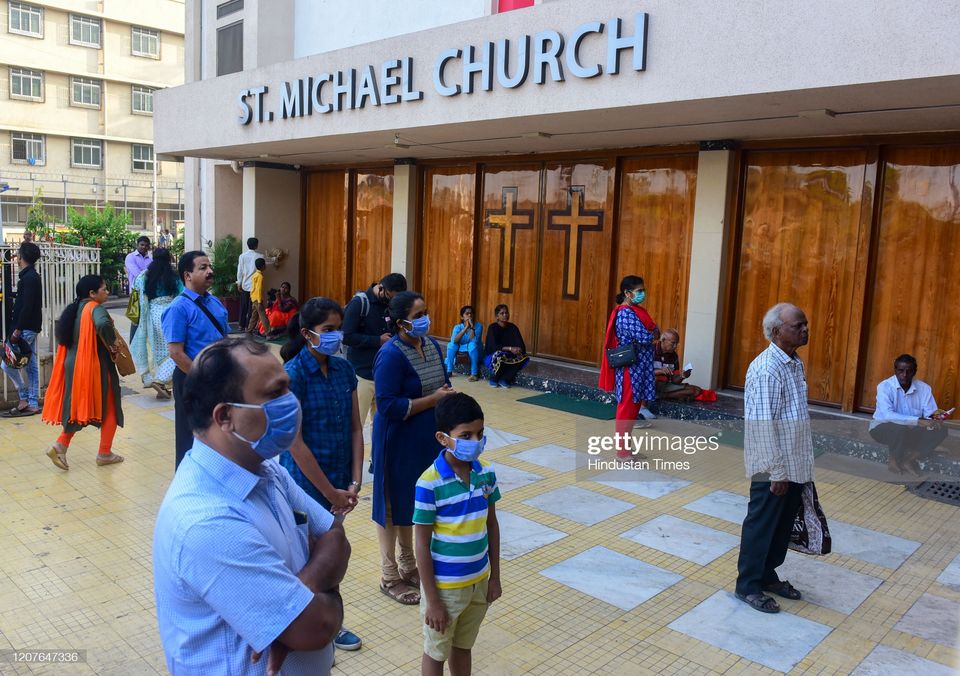 St. Michael's Church is smaller than most of the famous Churches that we see. Compared to the Churches in the rural areas, you will see that most Churches in urban Mumbai end up being smaller. The red cross that is at the facade and faces the main road is one of the iconic sights in Mumbai.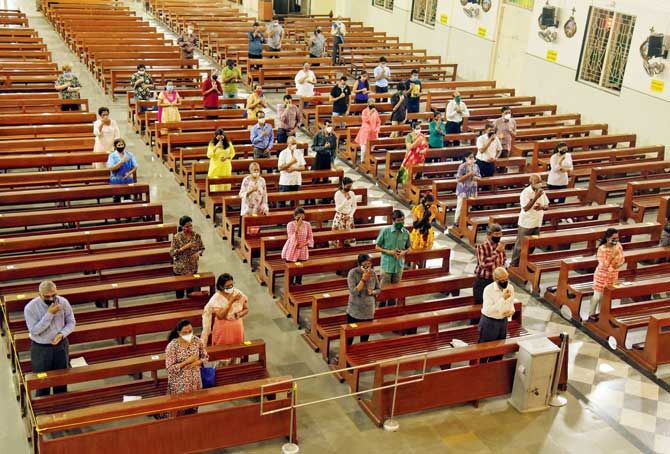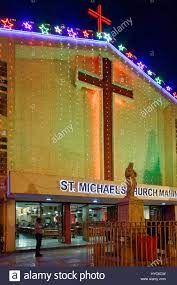 Saint Michael's Church is also important because it is the host of the painting of Our Lady of Perpetual Succour, a hand-painted version of the original icon in Rome. That image is possibly the most popular and well-known image in Christianity and in world.
You also need to be careful about your dressing style when visiting a Church. For a few years now, the Parish Priests request both men and women to dress appropriately while attending Church.
Places To Visit Nearby
Once you complete your visit, you will have almost the whole day to visit other places in Mumbai. If you would like to visit locations of religious interest, you have the Mahalaxmi Temple in Mahalaxmi, the Walkeshwar Temple, Haji Ali and other destinations nearer the North of Mumbai. If you wish to visit further South, you can go to Churchgate and visit several other places, like the Gateway of India and the places in its vicinity.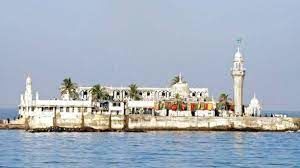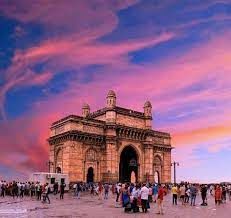 There are several places in Mumbai for those looking to chill for a while as well. If you are in the Bandra area, you can go to Juhu Beach and get a taste of the economic tourist life in Mumbai. The beach is the hub of tourist and beach activity, so you will be able to taste some of the most authentic street food in Mumbai.
How to Reach
By Road - Lady Jamshedji Rd, Mahim West, Mahim, Mumbai, Maharashtra 400016.
St. Michaels Church is in Mahim, Mumbai. To reach this Church, you need to first come to Mahim, which is a railways station on the South side of Mumbai. So, board a train that goes towards Churchgate on the South. It is a walkable distance from the Mahim station. One can also hire taxis or auto-rickshaws to reach the church easily.
Now, share your Travel stories here on Tripoto with more than 25 million travellers.
Ready to travel for free? Earn credits and redeem them on Tripoto's weekend getaways, hotel stays and vacation packages.
To read this article in Gujarati click here.
Happy & Safe Travelling !