Having been raised in Mumbai for around 12 years, before moving permanently to another beautiful city some 140 kms away Pune, I have closely experienced this city better than most of the people in India. With New Delhi and Mumbai getting regularly featured as the Top 2 International Airports, out of the many we have in our Country, it invariably results into a lot of tourists arriving in these 2 cities. It is not for nothing that Mumbai is often referred to as a City That Never Sleeps. And there are a lot of tourist places in Mumbai, for you to see and experience.
My Take Of The Top 9 Tourist Places in Mumbai You May Like To Experience
Gateway Of India – One of most popular tourist places in Mumbai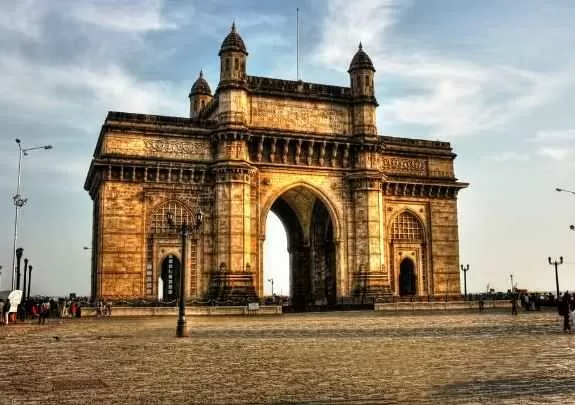 Gateway of India is located near CST Station, off another iconic landmark the Taj Hotel near Appollo Bunder. It is a very popular monument built in 1911, overlooking the Arabian Sea. It used to be a jetty used by the local fisherman around 100 years back, which later got renovated for the British higher authority. This was the structure first seen, when people used to arrive in Mumbai by boats. Today, this has turned into one of the most frequented tourist places in Mumbai. There is also a boat ride you can take, or perhaps even go to Elephanta Caves or simply spend a beautiful evening here taking pictures.
Entry Fees: Free
Visiting Time: Open 24 hours a day
Best Time to Visit: Evening
Chatrapati Shivaji Terminus (CST)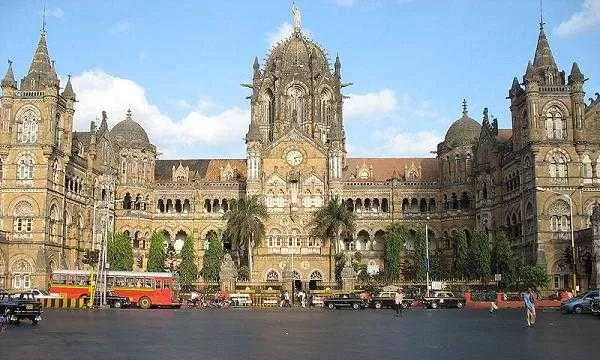 Tourist Places in Mumbai
(Image Source: 4gress)
Chatrapati Shivaji Terminus (CST), earlier known as Victoria Terminus (VT), is an iconic railway station built in 1887 to commemorate Queen Victoria's Golden Jubilee. This features in the list of UNESCO World Heritage Site. It is one of the busiest railway stations in India serving all long distance trains and Mumbai locals. It was mind boggling for me to know that a total of 591 railway stations are connected to CST, served by 154 long distance trains. The first train introduced from CST (and in India as a whole) was in the year 1853, that ran from CST to Thane – a distance of 34 kms – which ultimately paved the way for the formation of the Indian Railways.
Entry Fees: Free (But you will have to purchase ticket if you wish to travel in any of the trains)
Visiting Time: Open 24 hours a day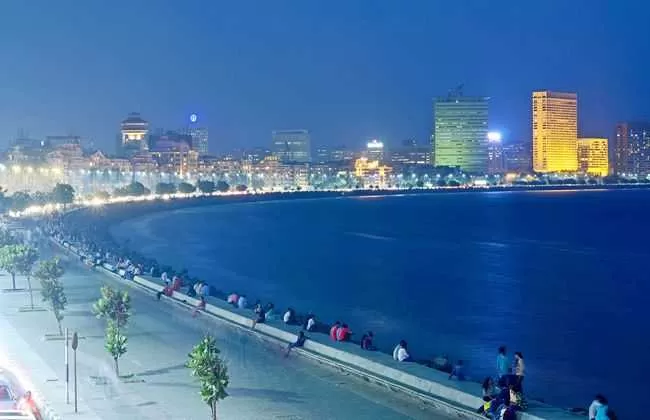 Tourist Places in Mumbai
(Image Source: Light Art Academy)
Marine Drive is that road ! The turning road that you very often see in Bollywood movies, and alongside is the audio / voiceover being played making Mumbai as some dream city. one of the very popular tourist places in Mumbai, this belongs to all age groups. Now a days you see a lot of couples roaming around here, especially in the late evenings and night. It feels super awesome to stand on the corridor just besides the sea in the monsoons, when the water splashes all across you. It is an adventure you need to do once in your life.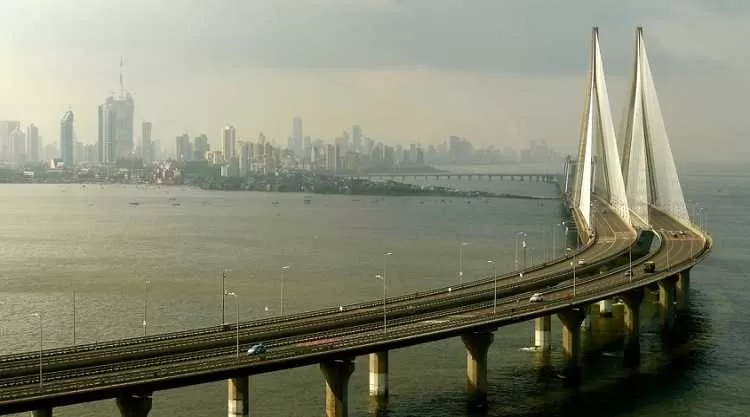 The first Cable stayed bridge in India, this is the Bandra Worli Sea Link, connecting Bandra in the western suburbs to Worli, the southern & most elite part of Mumbai. Built with a purpose of easing the traffic congestion, it also reduced the commute time from 75 minutes to 25 minutes on an average. The INR 1,600 Crore project was commissioned by the Maharashtra State Road Development Corporation (MSRDC) was opened to public in January 2010 and today it serves nearly 42,500 vehicle per day.
Toll Taxes are applicable
Stopping for photography is banned by the Government of Maharashtra
The Elephanta Caves are located some 10 kms from Mumbai by boat, on an island of Elephanta, also known as Island of Gharapuri. The island, having 2 groups of caves, has many ancient archieological remains that showcases the rich Hindu and Buddhism' cultural past. Elephanta Caves were built around 5th centurey AD. The first cave is most important and closely resembles the Ellora Caves, near Aurangabad India. This site is currently maintained by the Archeological Survey of India.
Entry Fees: INR 10/- for Indians and INR 100/- for foreigners
Featured as UNESCO World Heritage Site in 1987
Visiting Time: 9.00 am to 5.00 pm
Shree Siddhi Vinayak Temple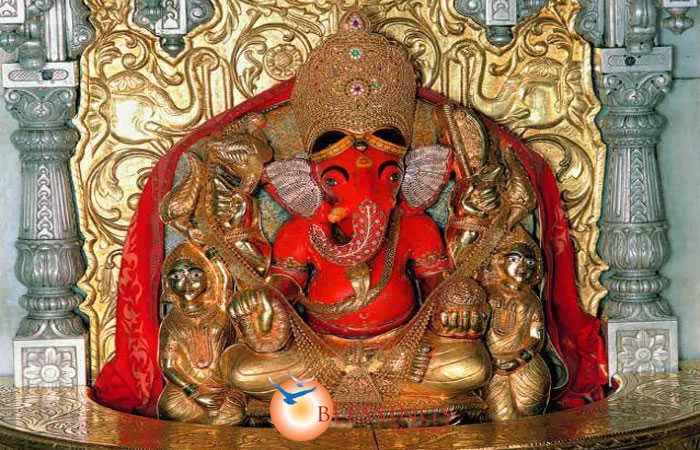 Located in Prabhadevi area of Mumbai, Shree Siddhi Vinayak Mandir is a Hindu temple of Lord Ganesh. Built as a very small place of worship in the year 1801 by Laxman Vithu Patil & Deubai Patil, this is today become one of the richest temples in Mumbai and also ranks in the list of "rich temple in India" category. It receives INR 10 – 15 Crores of donation every year.
Visiting Hours: 5.30 am to 9.30 pm everyday of the week
Well known as Navsacha Ganpati among devotees in local language, meaning the one who fulfills wish when prayed honestly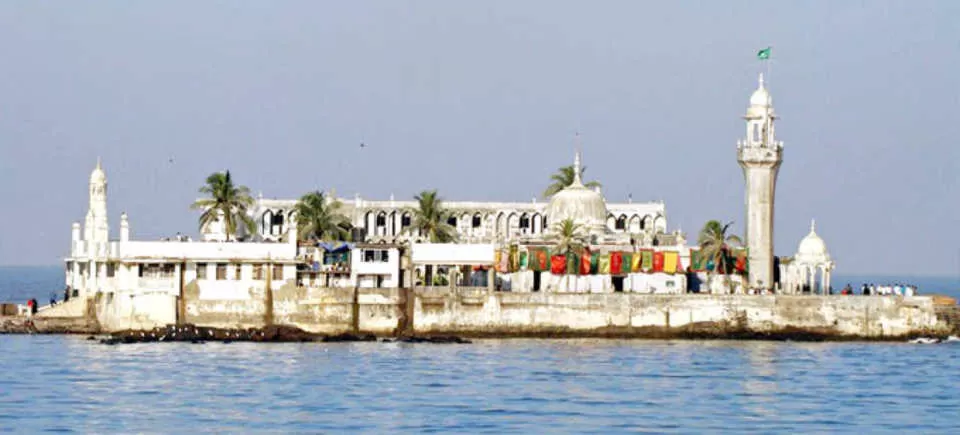 Haji Ali Dargah is a very popular mosque and one of the renowned tourist places in Mumbai to be visited. This is located in the middle of the Arabian Sea, 3 kms from Mahalaxmi Railway Station. It has a tomb of a Muslim Saint Pir Haji Ali Shah Bukhari, and has approx 15,000 visitors per day.
Visiting Hours: 5.30 am to 10.00 pm
Voted as "One of the 7 Wonders of Mumbai"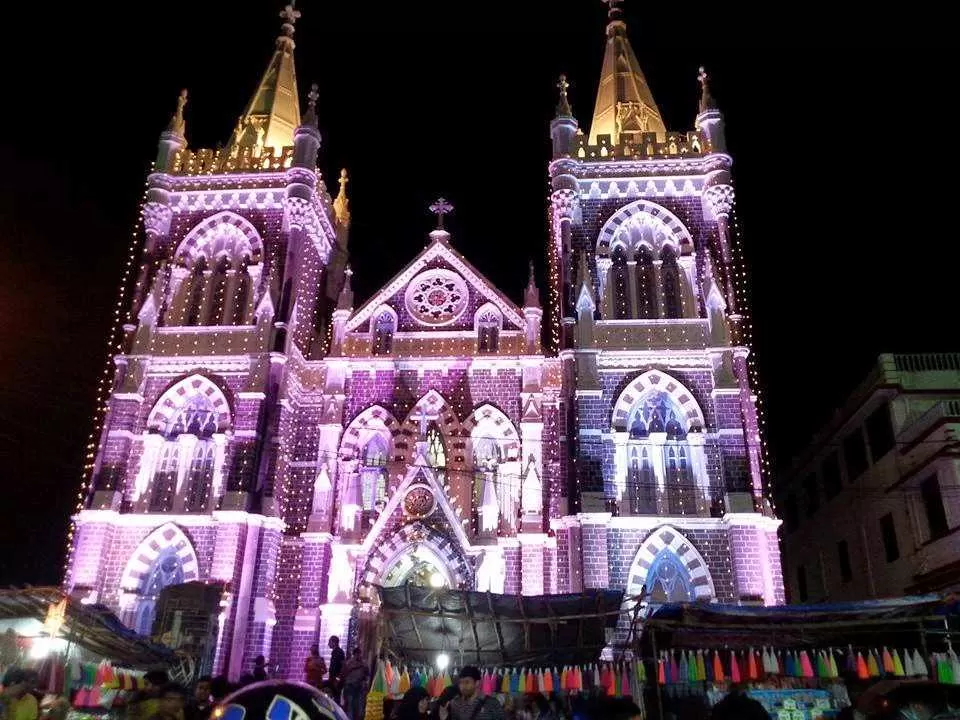 Mount Mary Church is another popular place of worship, located in western suburbs of Mumbai. Technically known as the Basilica of our Lady of the Mount, this Roman Catholic Basilica was rebuilt in 1760s after being destroyed. It draws devotees and visitors alike in hoards, who pray to Virgin Mary requesting favours or for being grateful. There is a feast celebrated here on first Sunday after 8th September, the birthday of Virgin Mary.
Also Read: Bandra Fair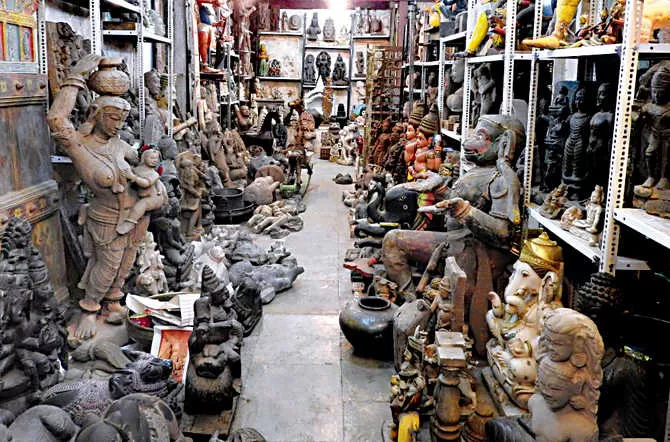 If you need any product at damn low prices, this is the place to head to. Located near Bhendi Bazaar in Mumbai, Chor Bazaar (literally Thieves Market) is a flea market, originally known as Shor (Noise) market. Due to mispronounciation by the Britishers, it came to be known by it's current name. Gradually, stolen goods started finding its way here and the place is all famous as one of the most popular tourist places in Mumbai. But despite the name, this market is mostly of the second hand goods ranging from furniture, utensils, car lamps to mobile phones, shoes, crockery, antiques, statues to automobile parts.
While there are a lot of other tourist places in Mumbai to be explored including the Essel World and Hanging Garden for children, historic & cultural Kanheri Caves, serene evening boating in Powai Lake, Juhu Beach etc, the above 9 touristic spots is my take on how & what I would like you to see in Mumbai. Do let me know what you thought of my article.
This blog was originally published on 'Fly With Shaunak'
Frequent Searches Leading To This Page:-
Heritage tour of mumbai, heritage tour package of mumbai, tourist places in mumbai, 2 day trip near mumbai, weekend getaways from mumbai