Bandra is located in West Mumbai. Bandra is one of the oldest place in Mumbai. This beautiful city is well known for eating, shopping and getting a eye-catching sneak peek of pleasing Arabian Sea and there are many more places and activities in Bandra.
I am bought up in Mumbai and Bandra was one of my favorite shopping destination. If a person is from Mumbai and specially from Bandra then she will agree with me that it has glittering and super fascinating places to visit at least once when you are in Mumbai. When it comes to leisure, Bandra has always topped in list.
If you are from Bandra or not yet visited to Bandra then note down in your travel diary these top 12 places and activities in Bandra.
Linking Road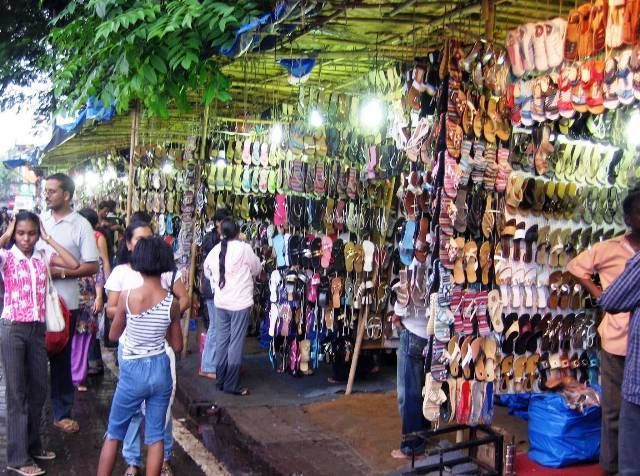 Bandra's linking road is my favorite place for shopping in Mumbai. Its truly heaven of accessories and really cheap and it looks very classy too. Its hub for women-wear. Many lanes of linking road is occupied by street or kacha shops. The products I love to shop is designer bags, footwear, skirts etc.
Mount Mary Church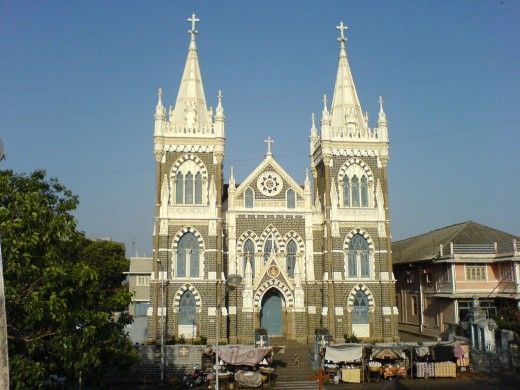 Its very famous church in Mumbai. This Roman Catholic Church is among the most celebrated Churches of Mumbai and is dedicated to Virgin Mary. Mount Mary church is situated on the top of hill which is known as Sunderban Bandra. We can get great view of Arabian Sea. we can spot many celebs and stars.
TheObroma Restaurant
This Restaurant is located near Linking Road. Its very well known for its delicious Cakes, Cupcakes and Burgers. TheObroma means "Food of The Gods". I loved the ambience of this restaurant. Its very cozy and comfortable place. I visited this place with my hubby.
Bandstand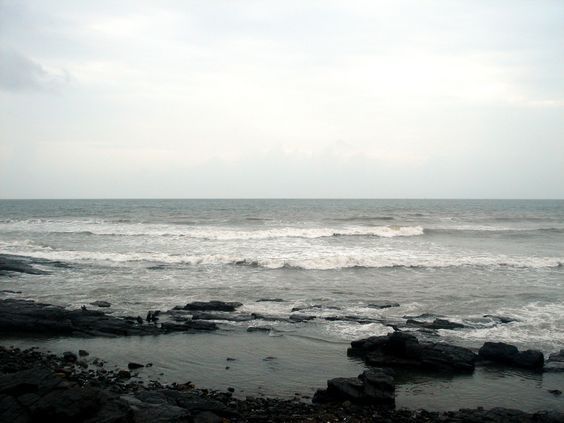 Bandstand well known for its Arabian view and also known as lovers point of Mumbai. This sea shore is bounded with many rocks. Do visit this place in rainy season. You will love this place. Enjoy your day by eating corn near seashore. There are few food joints too who serve Chinese and Indian food.
Mannat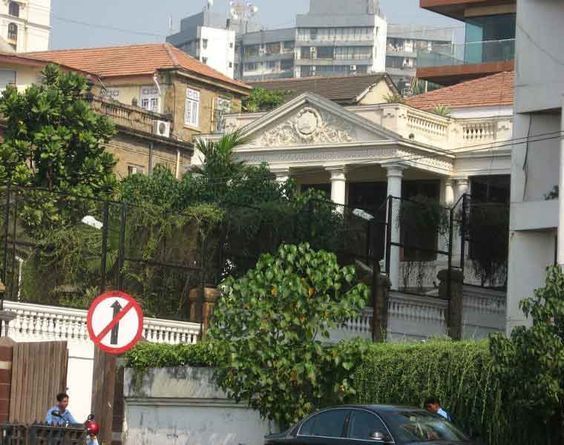 Mannat is a dream house of Shah Rukh Khan. This Bungalow is located across the Bandstand. Many tourists visit this place to see SRK. On his birthday many fans gather in front of his home, just for his glance. Few years back actor built 6 storey tall building. His house is one of the expensive houses made in India. If you are a fan of SRK then have a selfie clicked in front of his home.
Western Bakeries
During British Era or a decade after 1947, Mumbai was very well known for its bakeries by Gujrati, Parsi and Marathi. Now a days in Modern Mumbai, many of young hotel management graduates with small investment have opened many well known bakeries around linking road. They serve delicious cakes, snacks and dessert. I personally love Star Anise Patisserie. Do try flourless chocolate cake, its delicious!
Bollywood Walk Of Fame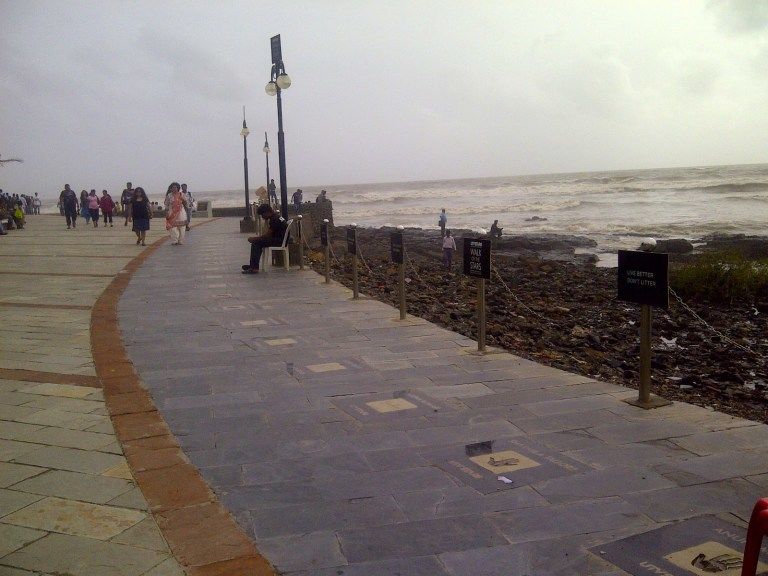 Bollywood walk of fame is located at Bandra Bandstand, and is managed by UTV Media. Its replica of Hollywood walk of fame. Here you can see impressions of many Big names of Bollywood like legend Shammi Kapoor, Yash Chopra, Raj Kapoor etc. Even you can see hand impression of Bollywood starts and few have autographed. Very beautiful place. If you love photography then its perfect place for you.
Bollywood Graffiti Walls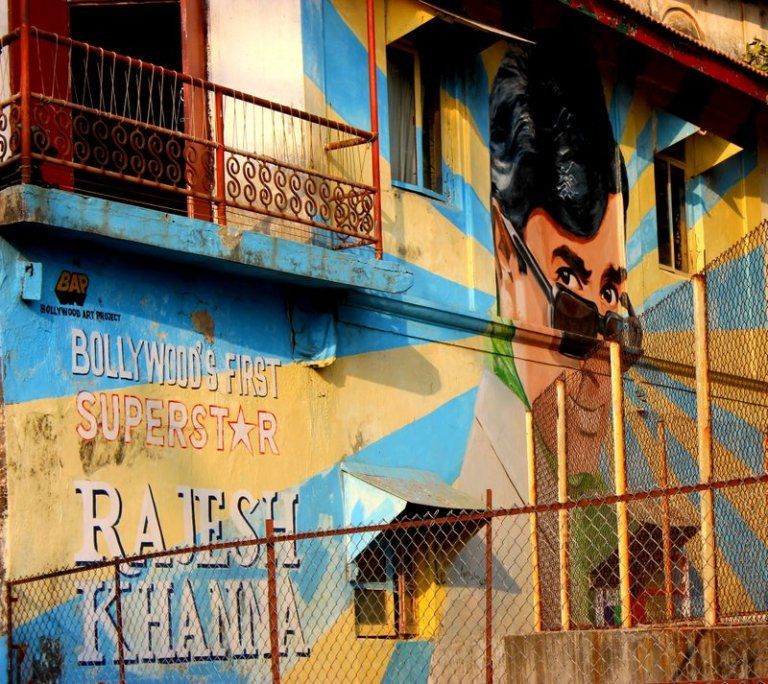 Bandra is very well known place for its great food, street shopping and stylish things. Many Bollywood stars reside in Bandra. In Bandra, there are few old ethnic east Indian village with narrow lanes. Many, mix cast and community people stay together. While walking through these lanes people can easily find larger then life wall painting of bollywood celebrities like Madhubala, Rajesh Khanna, Amitabh Bachchan etc. These painting are painted by Artist Ranjit Dahiya. He started company known as BAP - Bollywood Art Project for painting Bandra. Never visited this place but will love to its best I think.
Architecture and Interior of Catholic Church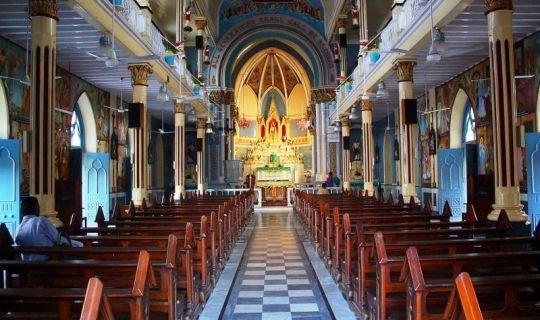 In Bandra, there are many beautiful Catholic Churches. These Churches have beautiful Architecture and Interior. Few famous churches are St. Peters. Mount Carmel, St. Andrews.
Lingerie Shopping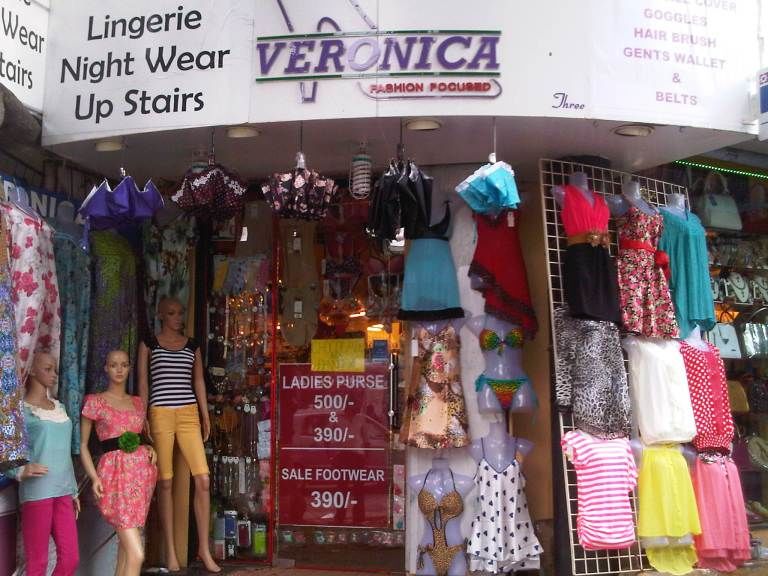 It is a hub for ladies wear. Its well known for lingerie shopping. At Street shops you will get imported and branded products at a cheaper rate. From expensive to cheap, all types of lingerie's shopping can be done.
Bandra Fort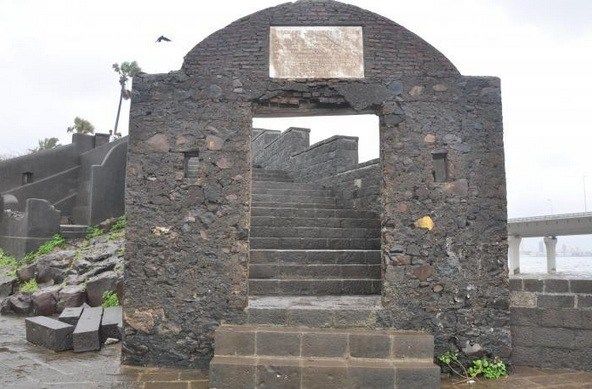 Bandra fort is located near Bandstand. You can get clear image of Arabian sea. Half of the fort is closed by Government. We are allowed to visit only 30 percent of it.
Taj Land's End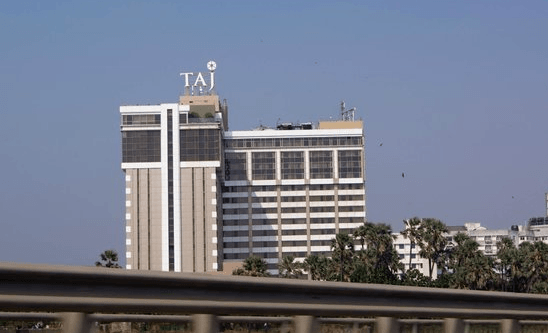 Taj Lands End is beautiful five star hotel located at Bandstand in Bandra. You can get clear view of Bandra Worli linking road.
Trip first published on The Splendid Lifestyle