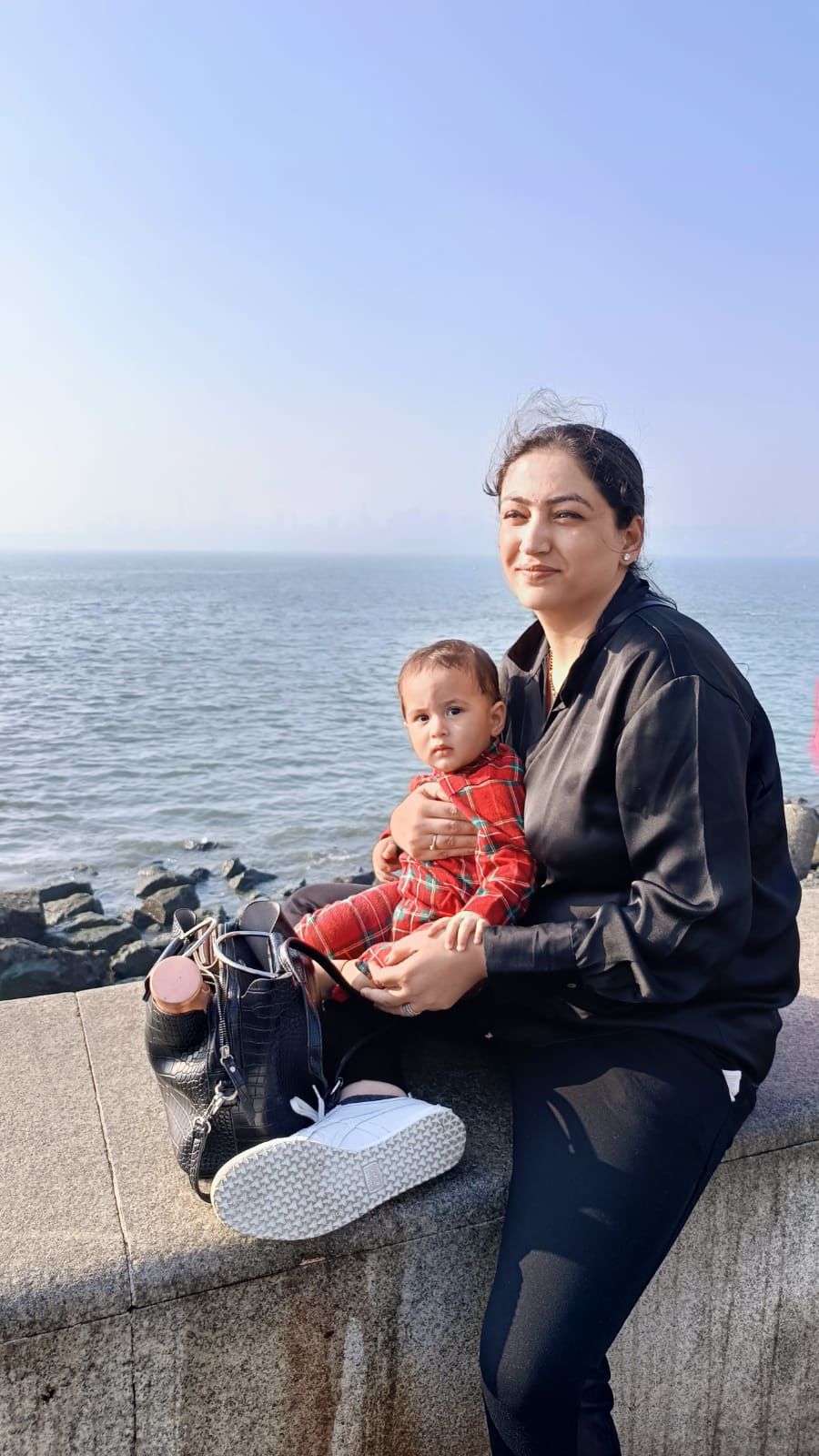 December 20, 2022, the day I decided to fly alone from Delhi to Mumbai with my 11-month-old son. I planned the trip to visit my friend, who is moving abroad. It was trip worth-taking. I experienced too many firsts with my bub.
My son took his first flight when he was 5-month-old. We flew to Kashmir with my husband and it was easy.
This time, I wanted to do this alone. So, I booked a flight and started researching about how I can make this experience worth-remembering.
I booked a 11am flight, making it easy for both of us and we did not wake up early. We left for the airport at around 9am and reached there in almost 40 minutes. To help with my luggage, I booked a porter. (You can easily book them at the departure gate). He helped with the boarding and security.
Tip: Delhi International Airport has strollers for babies that you can use for free and leave them at the boarding gate.
After taking our boarding passes, I cleared the security and reached the boarding gate. All of this in just 10-15 minutes.
Tip: If you are travelling with a baby, you can the lines at boarding counter and there is separate security area for people with babies and elderly.
My baby was quite playful before the boarding but he started getting restless as soon as we entered the plane. He wanted to sleep and at the same time, look at new faces.
He slept as soon as we flew and woke up just before landing.
The experience was overall fun and worth-remembering. To help other fellow mommies, here are some tips that you can follow while flying with the baby:
Book a flight around baby's nap time.
Breastfeed the baby while landing and take off.
Carry baby's toys and download some videos on Youtube.
If your baby is above 6 months, feed him before the boarding.
Carry a crocin, only after talking to you doctor, in your handbag incase the baby gets too cranky.