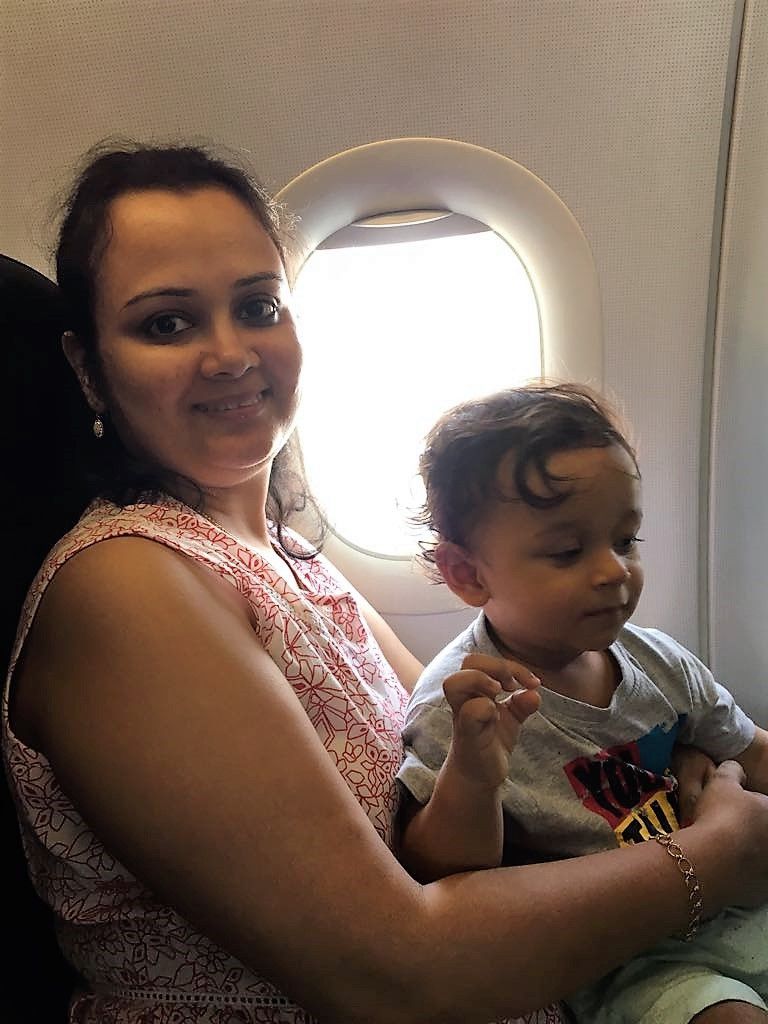 Travelling with your little munchkin is a lot of fun. But the pleasure comes with its own set of problems, especially when you are flying. I learnt it first-hand. But hey! I am not complaining. My experience has made me wiser. Now I make sure I follow these rules to a T whenever I am flying with my 15-month-old son.
1. Always carry a proof of age
As children up to 2 years don't need a ticket to fly, your airline can demand proof of age at the time of check-in. If you can't produce it, you might end up paying for a seat your baby won't use. So carry any one of these with you when you are flying – your child's birth certificate, passport, vaccination certificate, and the mother's hospital discharge summary. However, as airline policies can change any time, contact your airline or check its website for updated information on valid ID proofs for infants.
2. Don't forget the stroller
Strollers are lifesavers for travellers with infants. And airlines understand this. That's why they allow one stroller per child, free of charge. Go for a light-weight and collapsible stroller for your convenience. You can carry it to the entrance of the plane but can't take it inside the cabin. But no worries. Hand it over to the staff and collect it at the exit. It's that simple!
3. Feed the child during take-off and landing
Feeding the baby during take-off and landing help her cope with the change in the air pressure. If you are no longer breastfeeding your baby, let her suck at her sip cup or feeding bottle. Though I have never used a pacifier, I have heard it does the trick too. Some paediatricians also recommend administering ear drops before take-off to ease off the pain. But don't buy any over-the-counter stuff. Discuss with your doctor about the right type and correct dosage for your baby.
4. Carry food
If you have started giving solid food to your baby, carry her food in your hand luggage. I pack as much food as I think I would need for the flight. This includes water and milk too. Check with your airline to know if you can carry more than 100 ml of liquid in your cabin luggage. I usually carry 100 ml of water with me and buy a bottle or two after the security check.
5. Pack extra diapers and clothes
The fluctuations in air pressure can sometimes make your baby queasy. Always carry at least two extra diapers and one set of baby clothes in your hand luggage. And don't forget to pack an extra top/kurta/shirt for yourself unless you want to step out of the plane in a dress stained with baby puke!