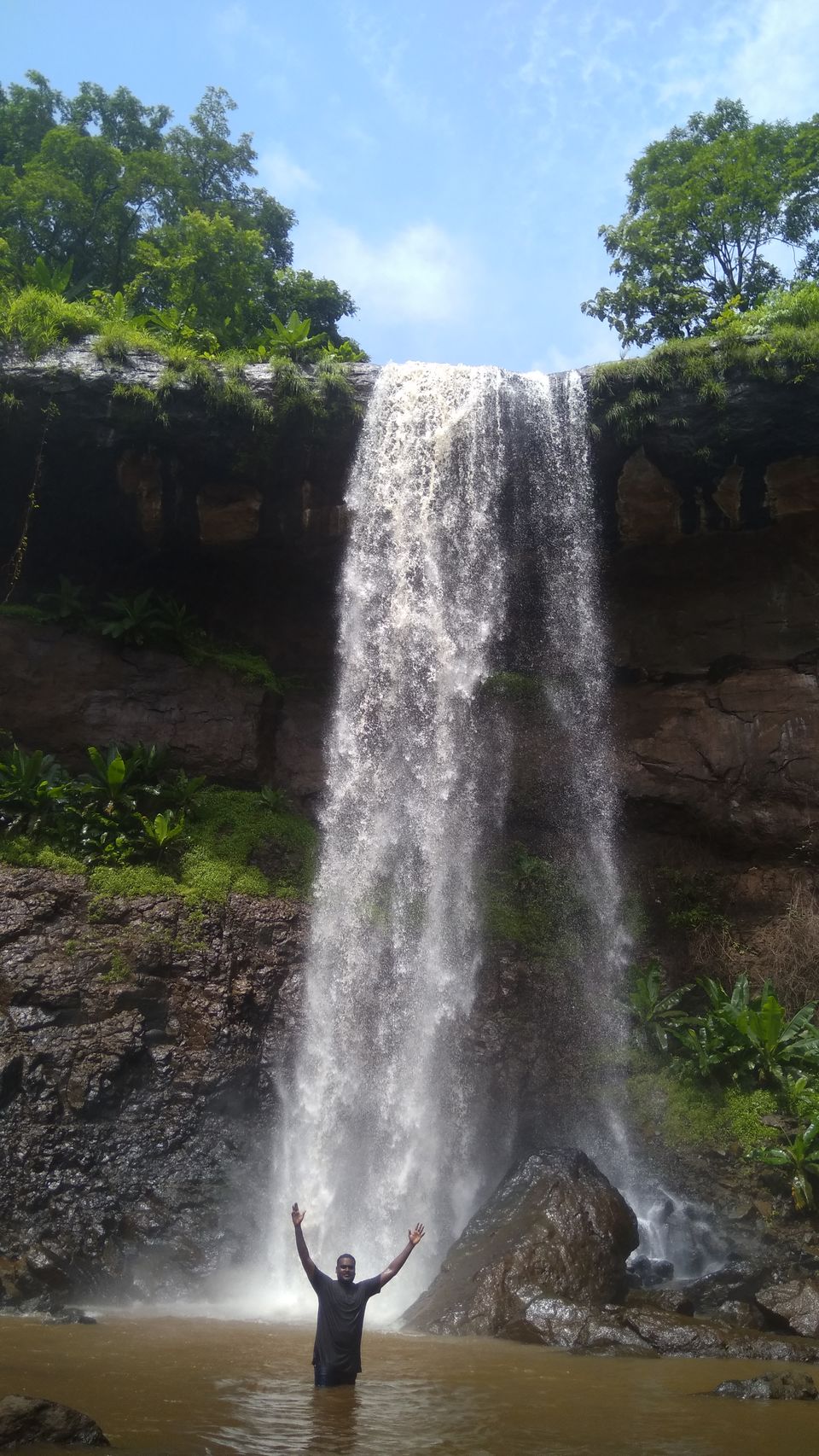 For couple of years, I've visited major and minor waterfalls in Maharashtra.
So last year, I spent most days of the monsoon visiting the same waterfalls.
However, while returning from one place, I happened to meet a local working with the government. He was an avid traveler too. It is through him, I got to learn about a place near Mumbai.
I rushed towards it the next day early morning. I had no idea how the place would look like. I did not searched it on the net. The route told to me by that gentlemen was crammed in my mind. Also to some extent I was familiar with that particular location.
I rode by bike slowly for two reason : 1) Splendid roads and 2) Trees
The road was scenic with some huge tall trees on the sides. I was really happy to see lot of them on the way.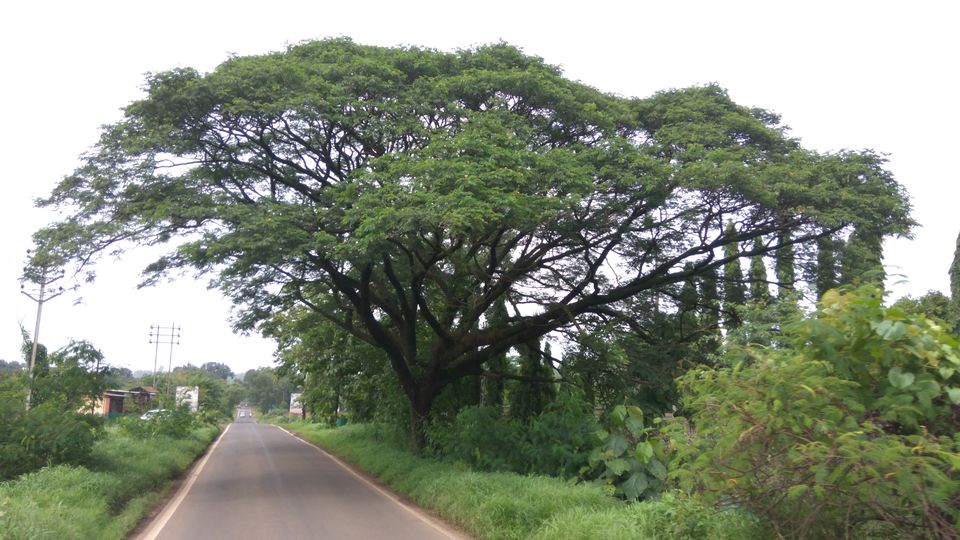 I felt lost after riding for hours but didn't care much. Because these roads were heaven. It is not quite often that you find such clean and tidy roads near Mumbai, especially during monsoon.
So I was enjoying the ride and went deep where I further couldn't find any sign of humans. I stopped my bike, stretched myself a bit, drank water and sat near a tree for some time. I removed my phone from my bag to check the network signal.
Luckily, I found two people far away walking towards me. I approached them and started a conversation by offering them few chocolates I had in my pocket.
I learnt that I had missed a left turn somewhere on the way behind. I went to that point and rode further ahead to come across bridge passing over a highway. Yes, they did tell me about the highway.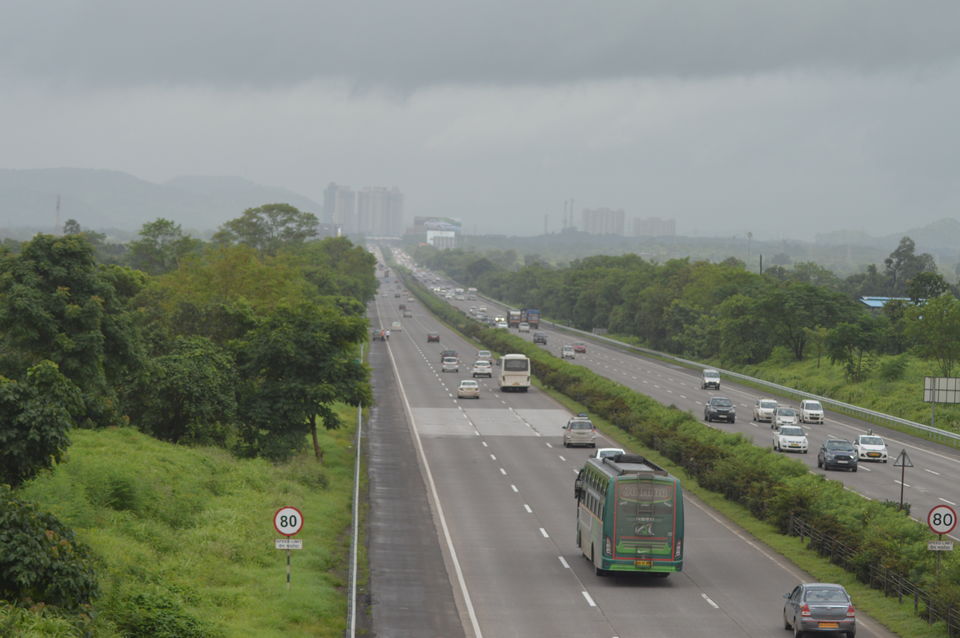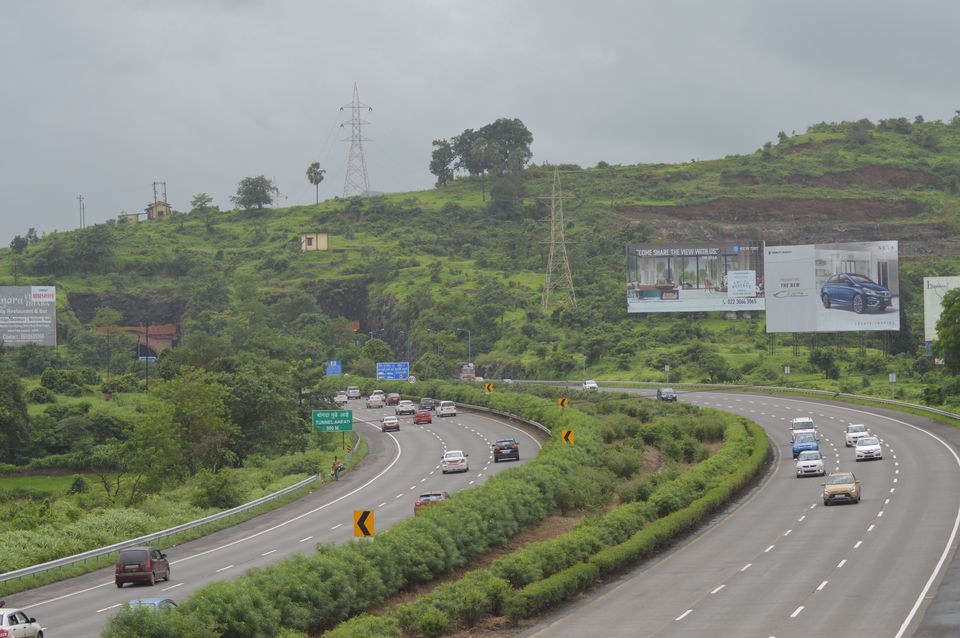 I continued riding further to meet more people standing near the Pan tapri stall. I bought more chocolates from them. He was more keen enough to tell me more about the place and help me with the direction ahead.
So finally I arrived at a place where I was stopped by a watchman. He was guarding a private area which was under construction. From the gate, I could see the place I had to come to witness. I had to park my bike at the gate and walk my way further.
It had rained there, the area was wet and flooded a bit. I had to walk through muddy field. Imagine the exercise it made me do. "Good things come at good price," they say.
It was greenery all around me accompanied by a tiny river. A typical hamlet from our Hindi textbook. I could clear hear the sound of falling water.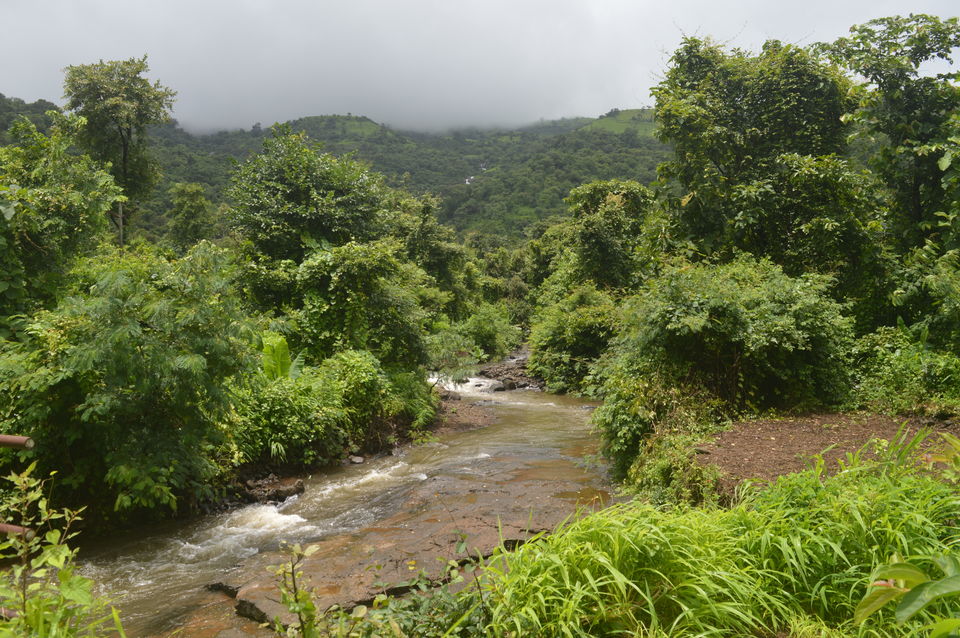 The sound grew more with few steps I took. The secret was no more a secret.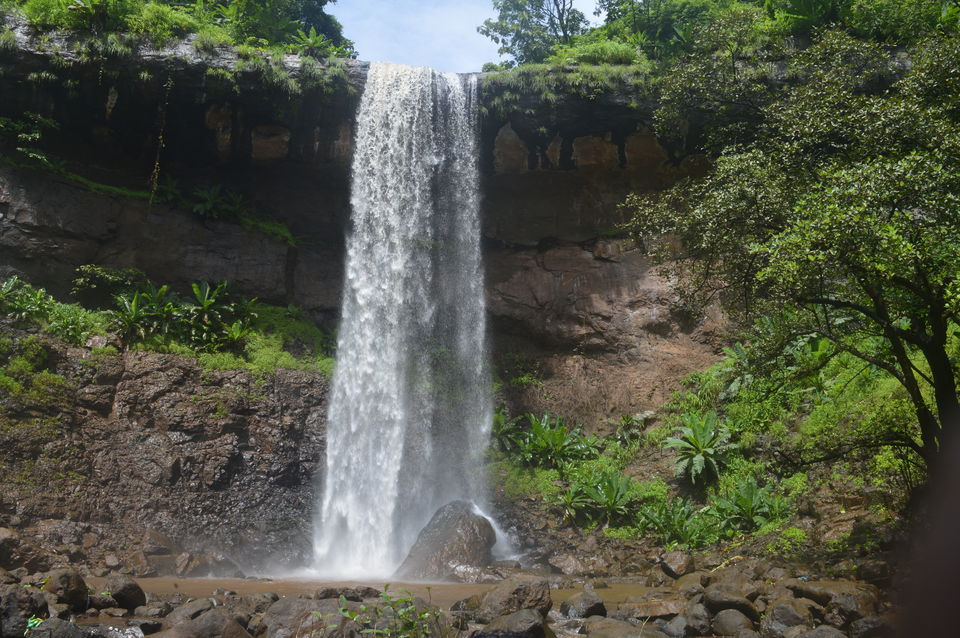 It was so powerful, it filled the area with the sound created by falling water on the rock beneath.
It stood on the opposite side of the stream. I could see a path leading to the lake formed by this fall. But it was on the opposite side. I came through a different route.
I was surprised by the beauty of it.
I wanted a much closer picture. Going back was not an option. I opened my laces, removed my shoes, pulled my jeans to my knee level and jumped. I misjudged the depth of it. I thought, it would be around 2 - 3 feet. However, I was wrong.
My entire jeans got drenched while crossing the stream. Fortunately, my wallet and phone was inside my bag.
But, it was fun crossing the stream and getting to the other side. I was the only one present there. This was the first time I was in a place where nobody else was around. Completely Free.
To my surprise, after sometime, the sun came out with full power. As there was no one, I removed my jeans and kept it to dry on top of a rock.
I mounted my phone and fix them on the ground with the support of the rocks and went ahead.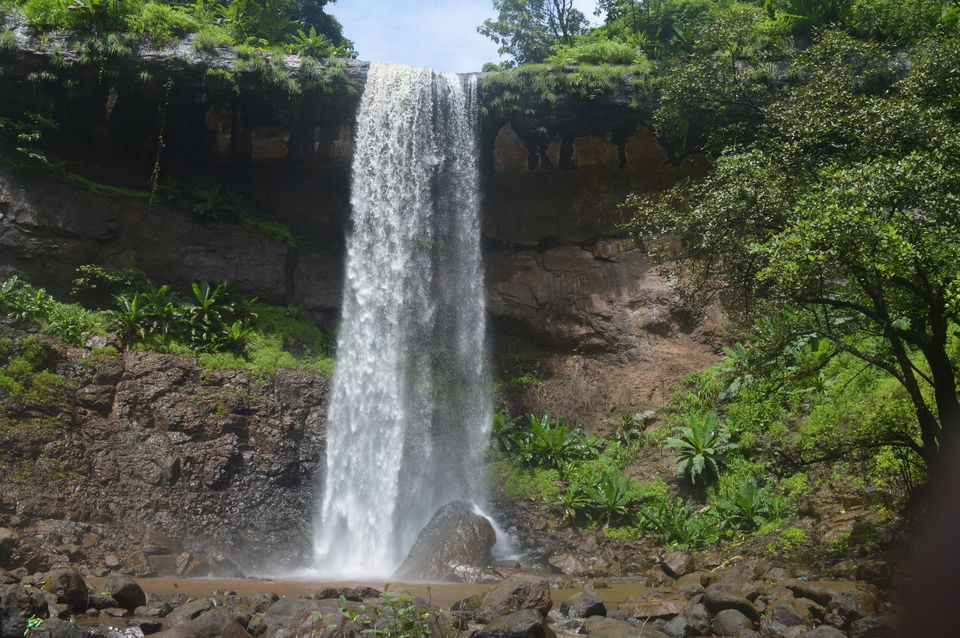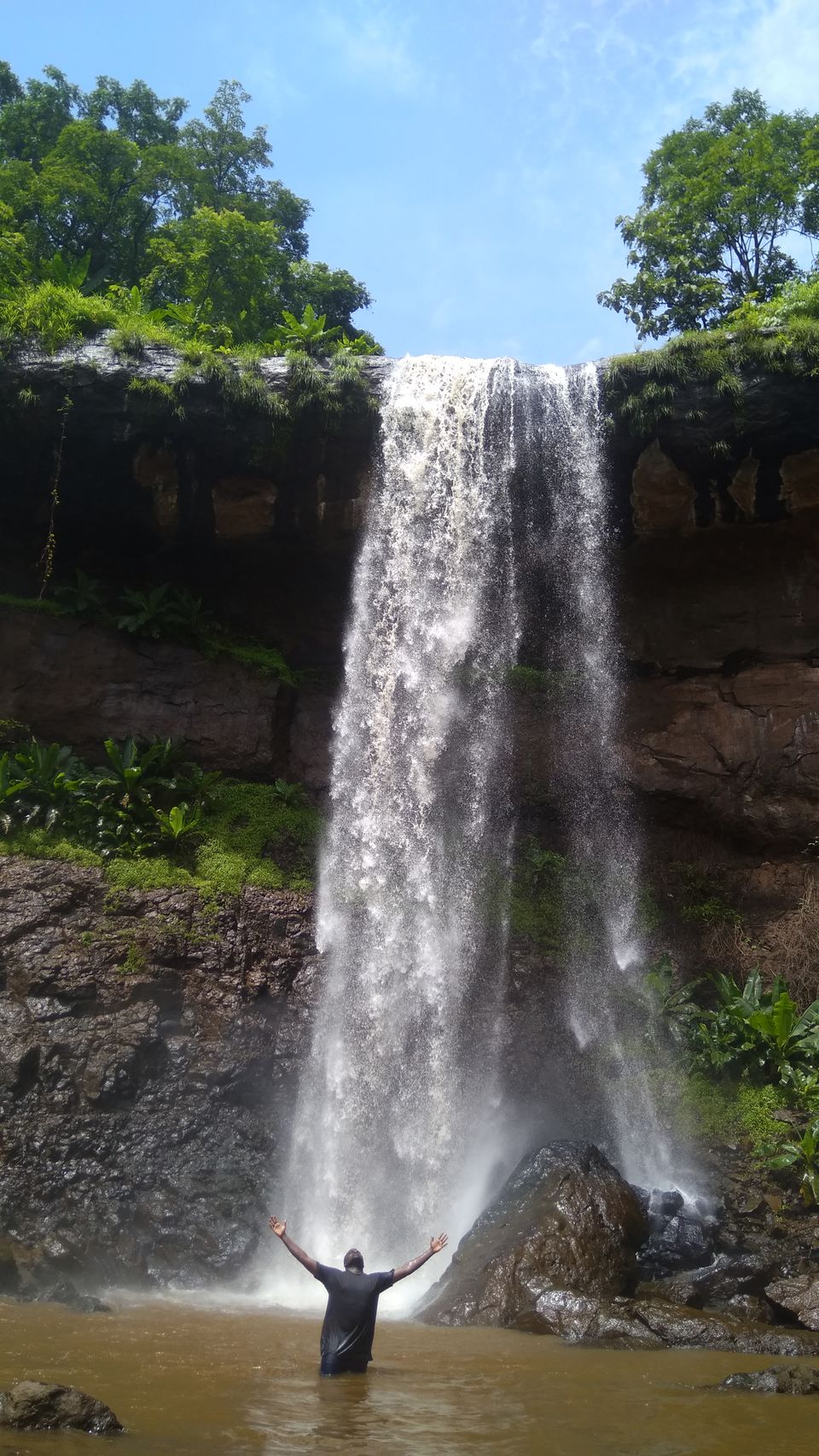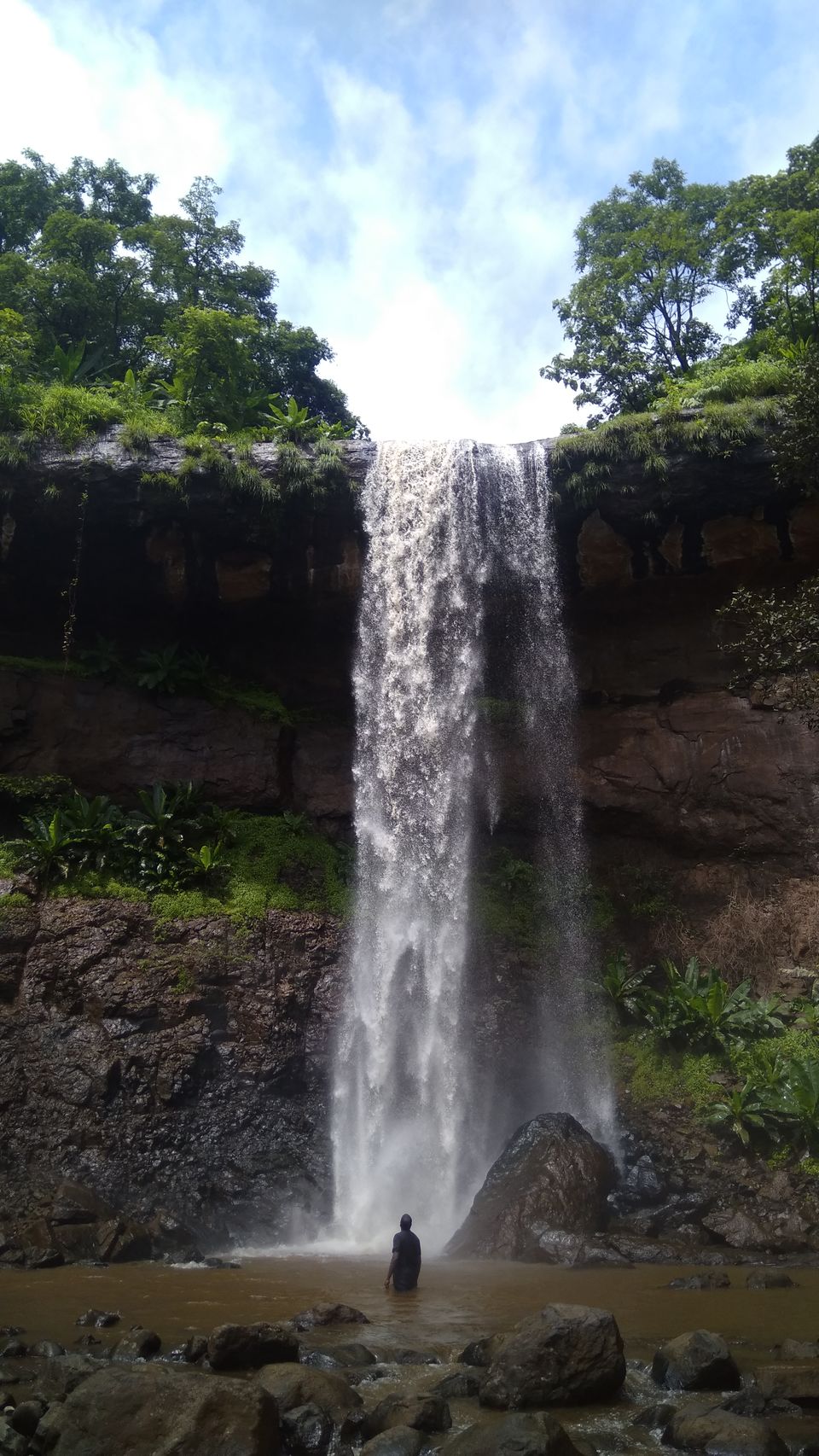 I tried to give all sorts of pose. The above are some of the pictures which came out pretty decent. I waited here for hours but no one came.
I had a memorable experience here. The feeling of truly being in the nature's lap.
I do not wish to share the location. I fear that people from cities will swamp this place if they come to know about it. I could see, traces of humans here on an average level. The locals clean this place regularly. The locals around the area are aware of this waterfall and they often visit this place during monsoon. But, the city folks should avoid it and go some other place. Hence, I am not sharing the location. I am really sorry for it.
If you have been to this place, good for you. Please do not make it known through social media.
Lets maintain the sanctity of this location. I hope you enjoyed reading this article.
Regards,
Bonny
Twitter: oldskool_indian
Instagram: oldskool_indian