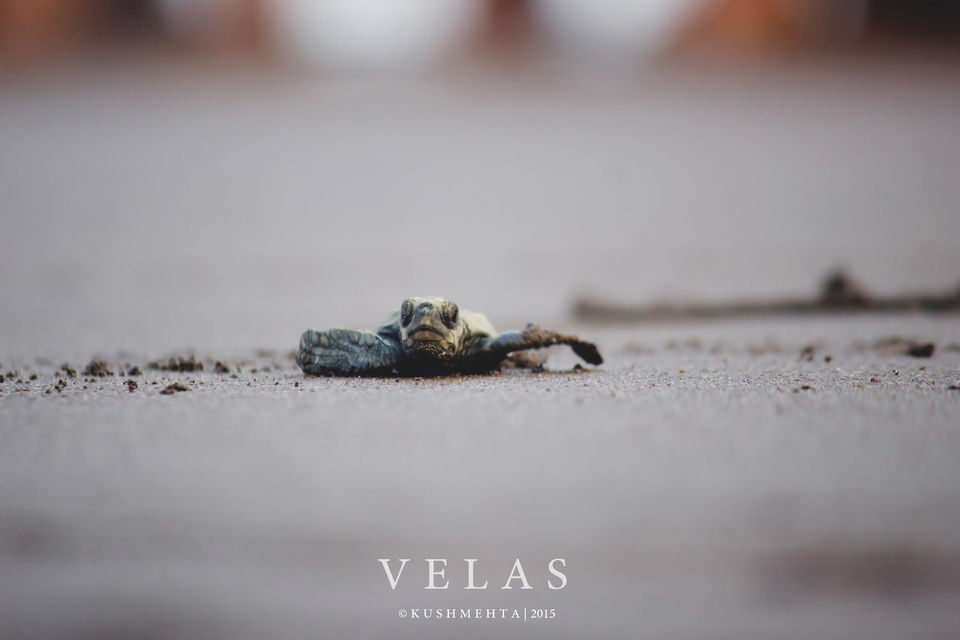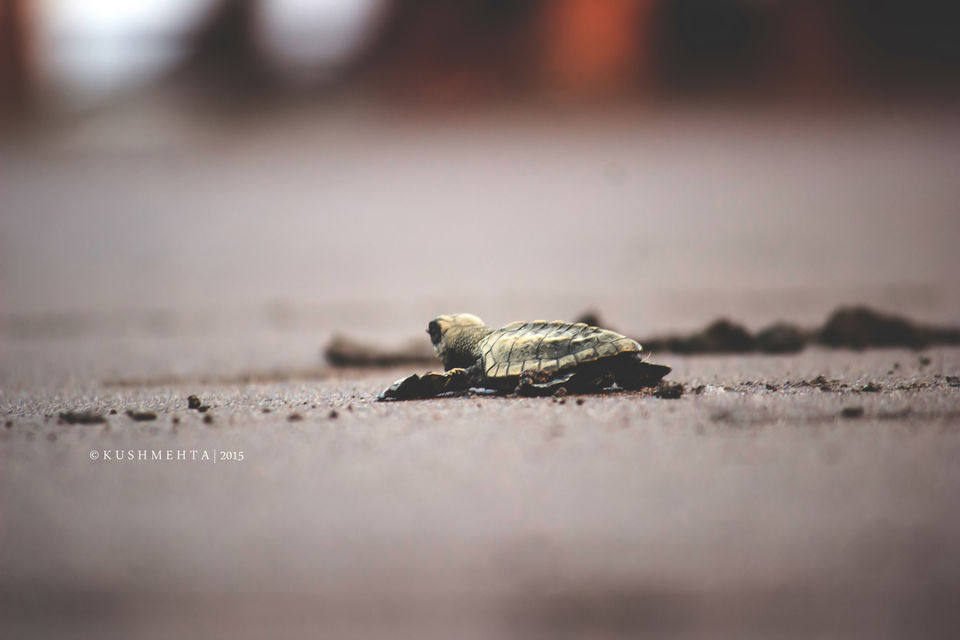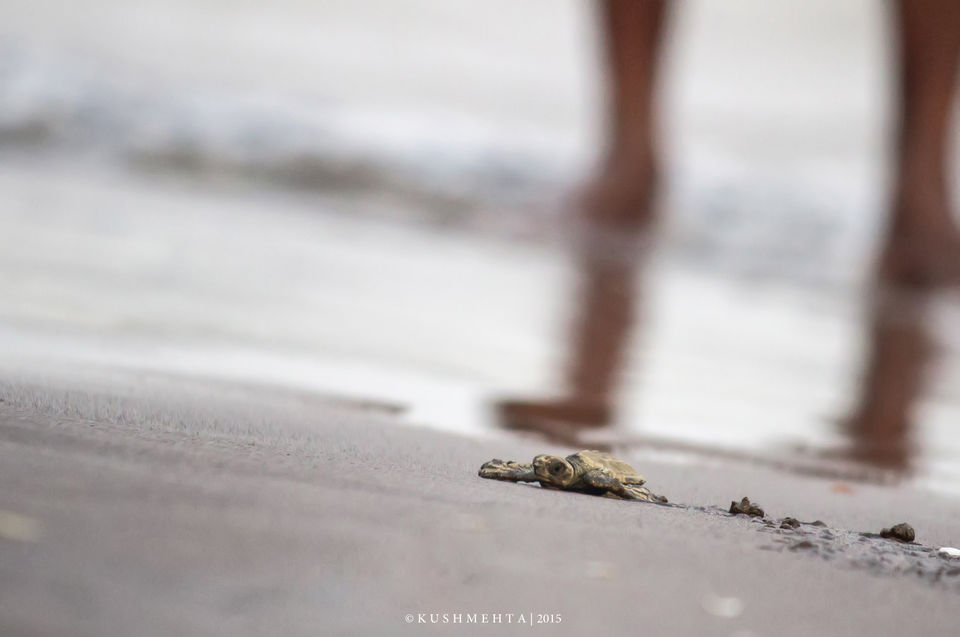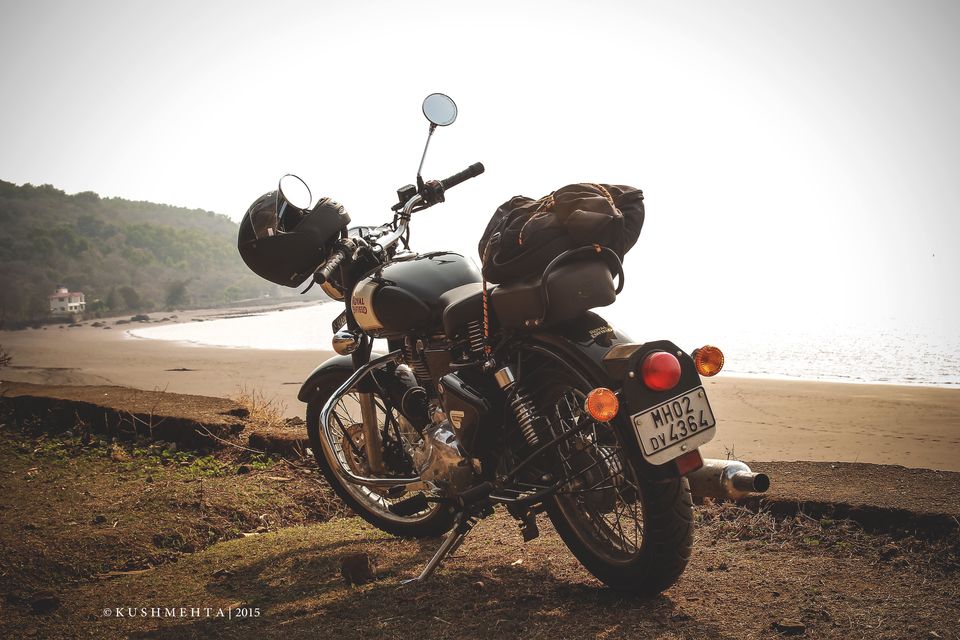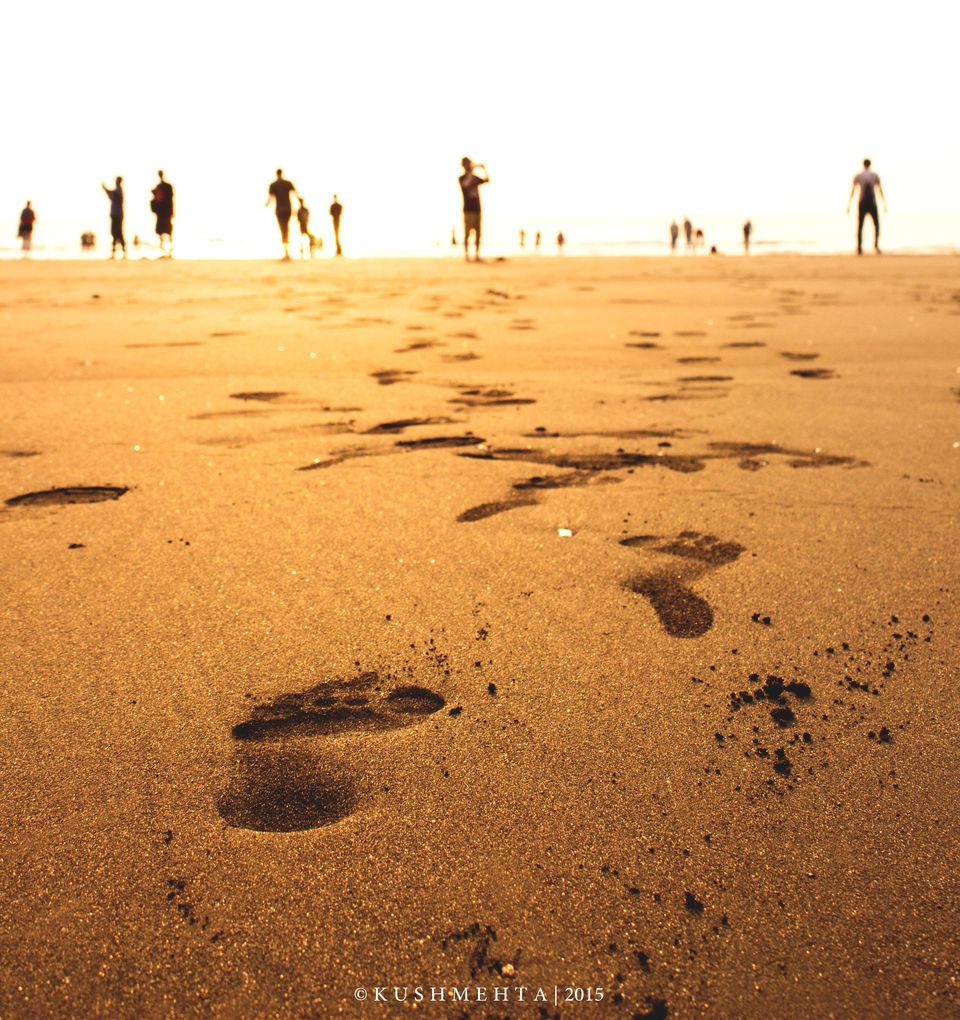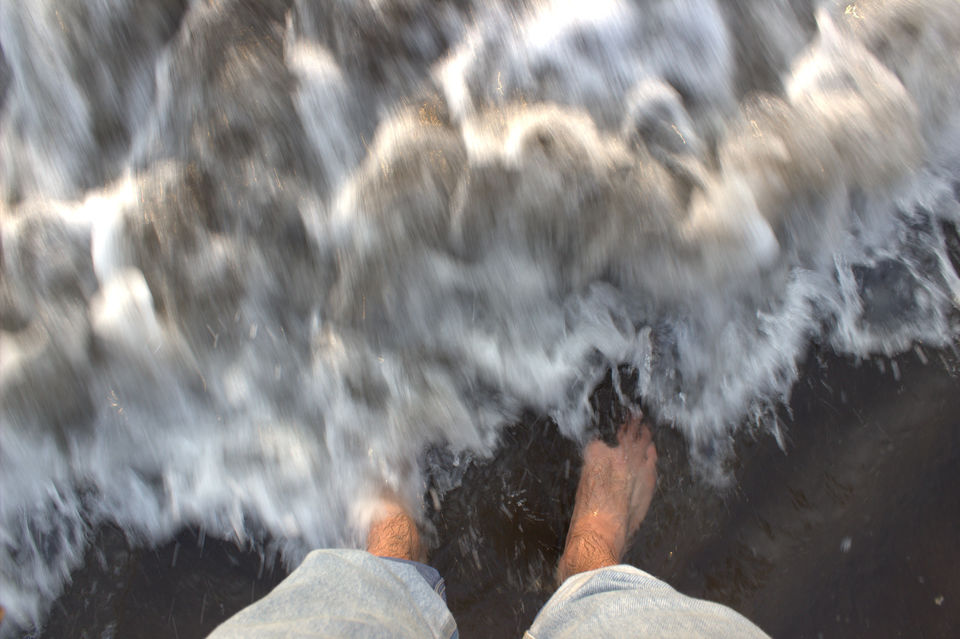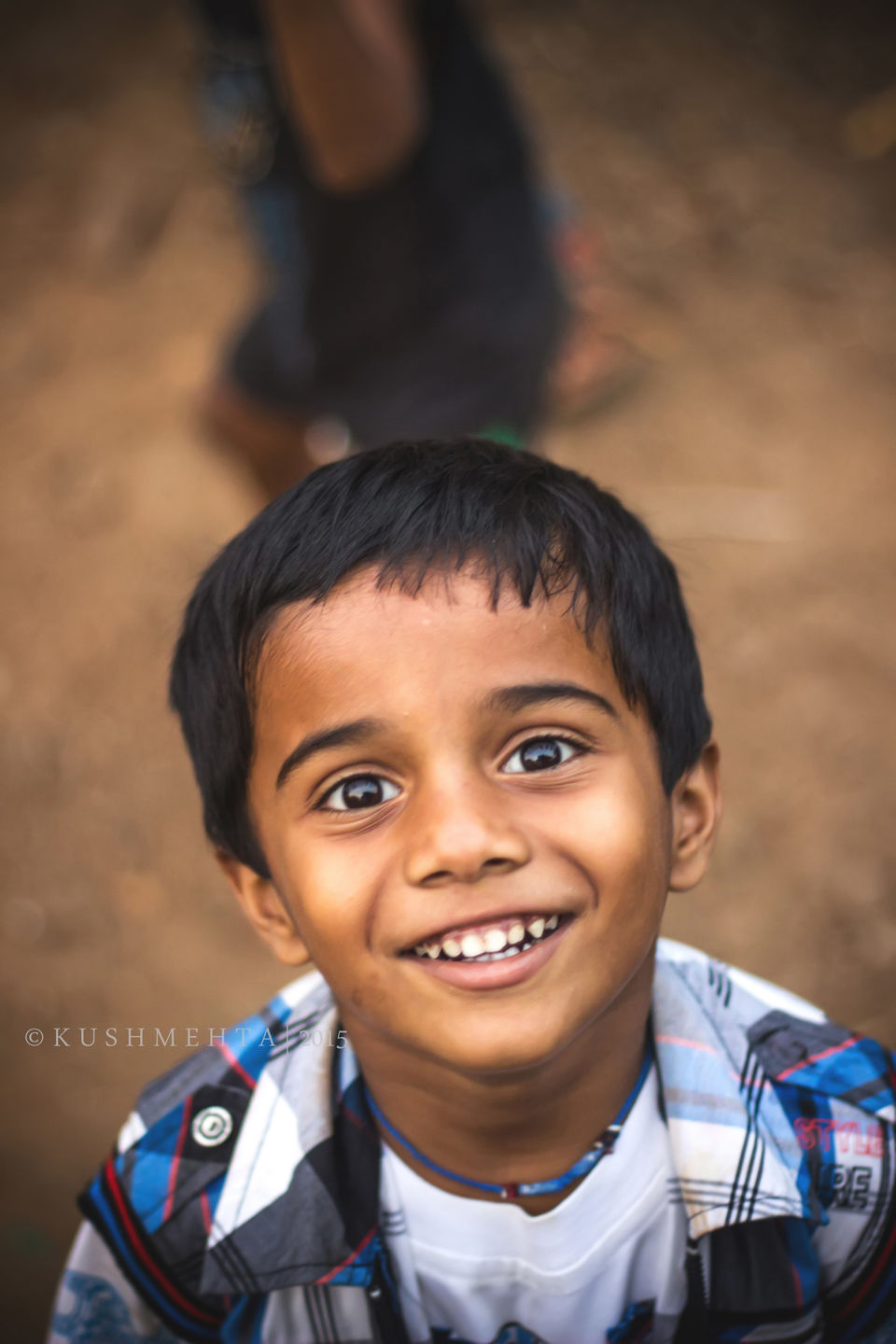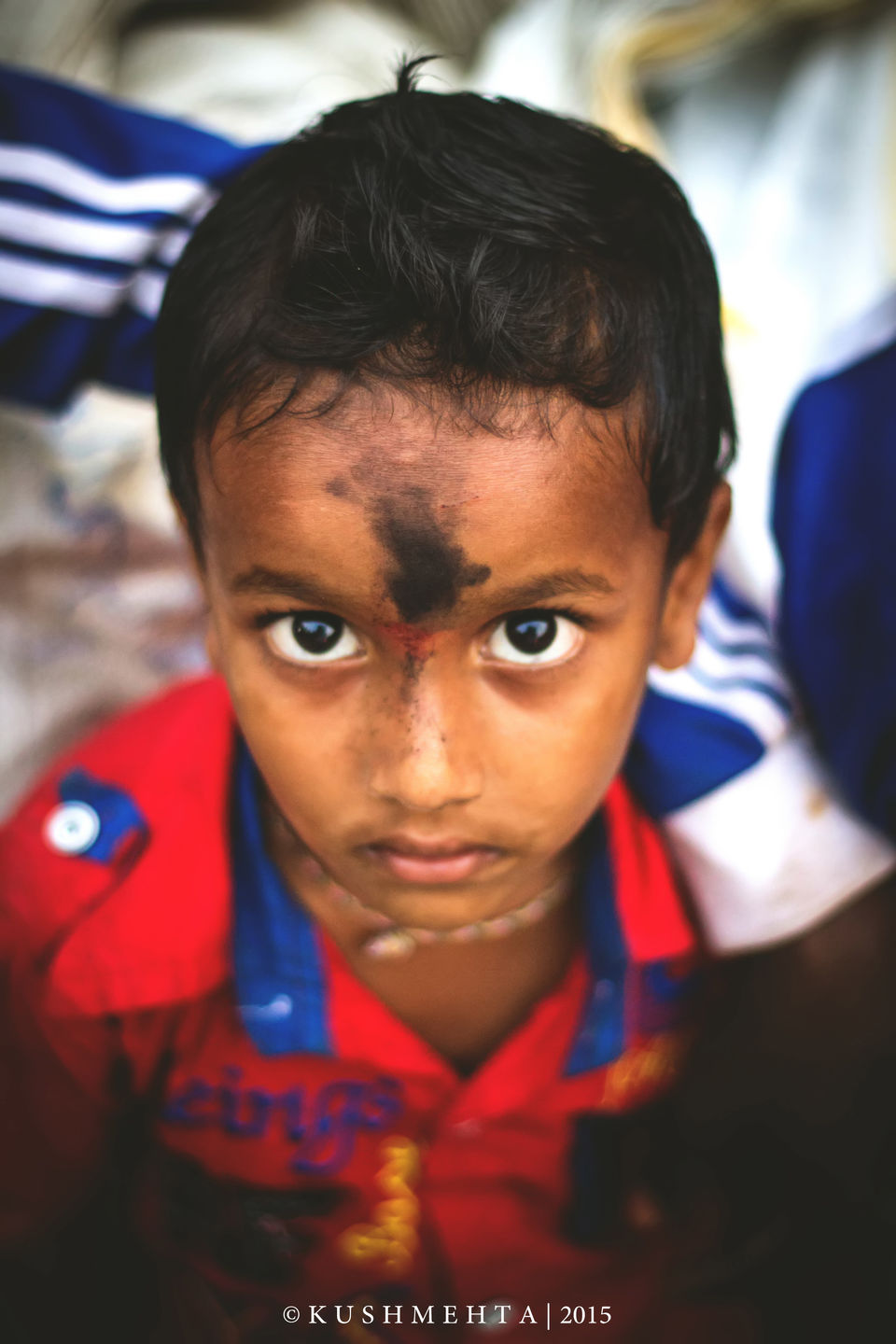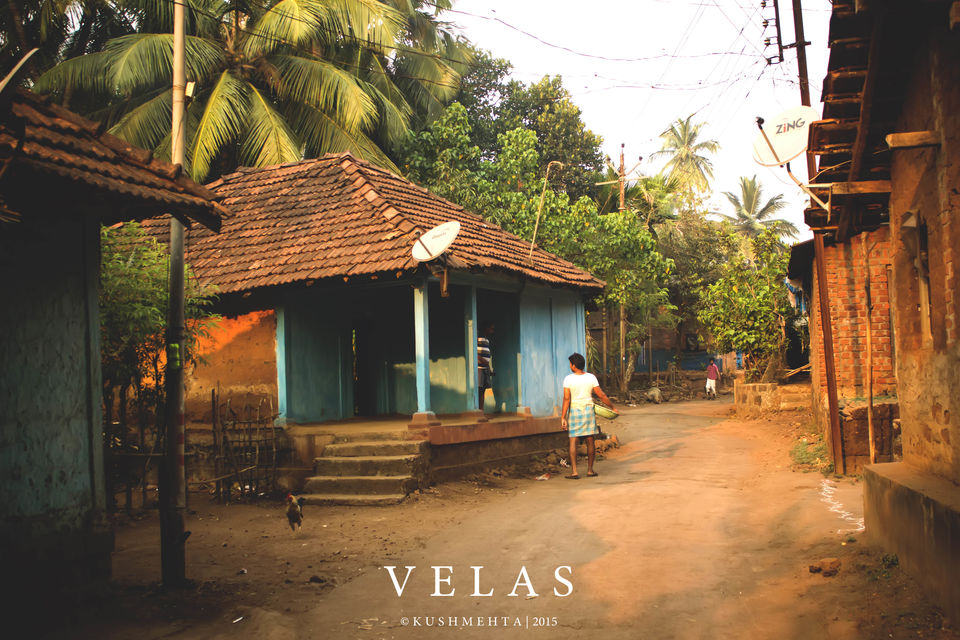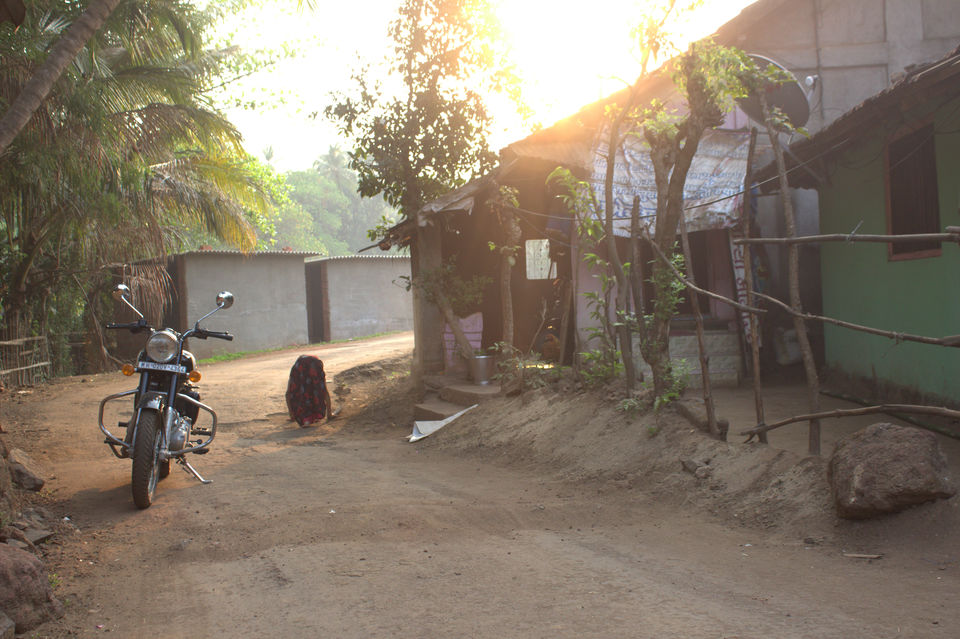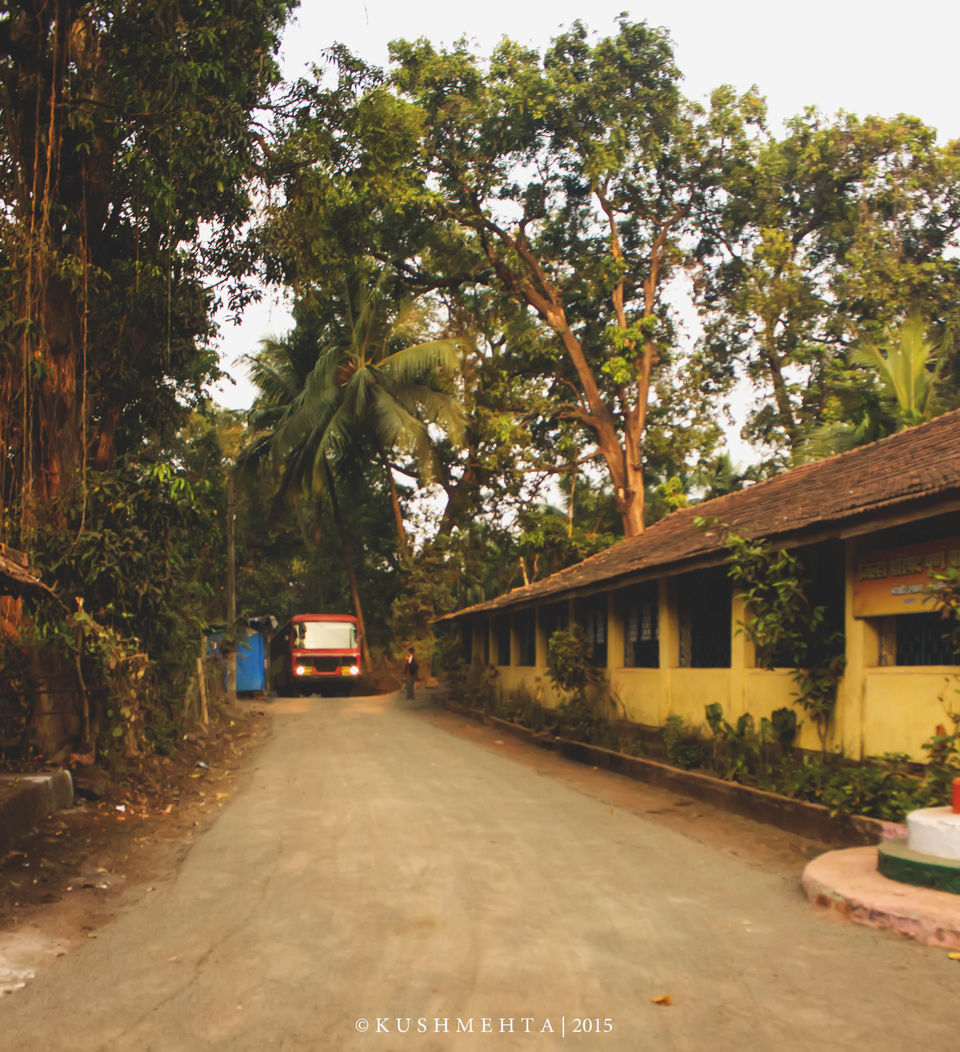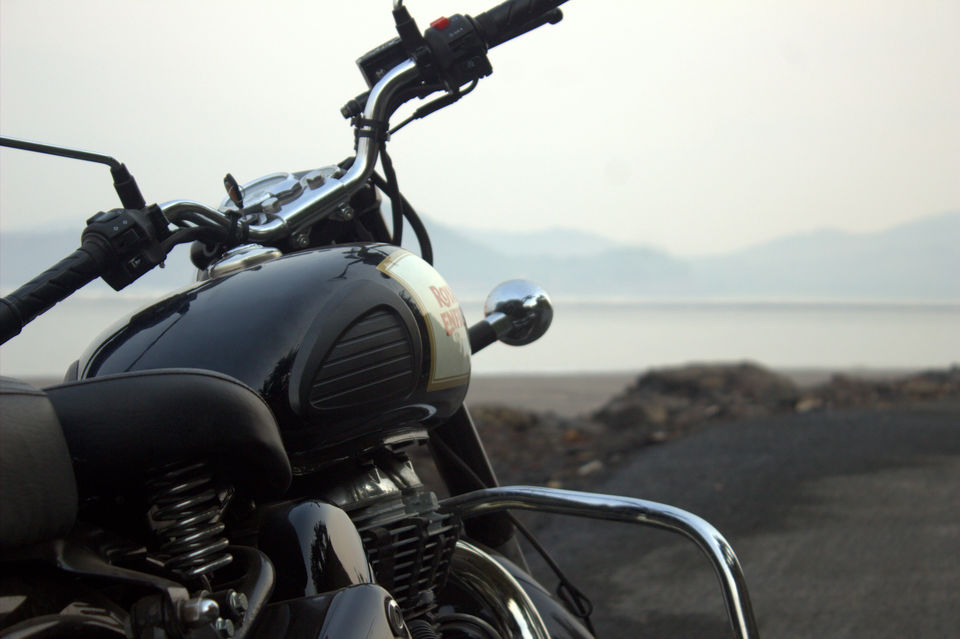 A tiny turtle, this huge world, its first step, watched by hundreds of "spectators", and there I was, fascinated, awed by looking at it, it's minuscule size, just born that day, and still it knows how to go about it's natural home.
It was April 2013, when I had first stumbled upon something called Velas Turtle Festival, held every year in a small quaint rural village of Velas, in Maharashtra, India. As Olive Ridleys being vulnerable/endangered, a committee was formed by conservationists/naturalists there, the Sahyadri Nisarg Mandal (SNM) (www.snmcpn.org), to conserve various endangered species. The Olive Ridley turtles are one of those.
Every year, in Feb-March, a "festival" is held here, in the village itself, where hundreds of tourists, photographers, nature enthusiasts and the like flock to this whimsical village, to get a glimpse of the "celebrity" here.
Two years later, February 2015, the plan was made and all set to ride the distance (its around 250km from Mumbai to Velas) on my bike. Solo.
This trip for me was a weekend getaway, a solo ride, a photo-tour, all-in-one package.
Saturday morning I started my journey, through the so-called coastal "Highway" in Maharashtra, that runs along the Arabian Sea, and hence the name. The route is pretty interesting than the usual Mumbai-Goa highway, as this one passes through a lot of villages, riding along the sea, up and down the hills, lots of curves, taking ferries to cross the water bodies in between, as there are no bridges to go to the other side.
After riding for a good amount of time, I finally reached Velas at 4 in the evening. This village, doesn't have any hotels, restaurants, nothing at all. Just homes of the local people, a government primary school, a bus stop, and a general store. People coming here for the Turtle festival have to stay with the locals, at their homes.
I was just in time, as my host, Mr. Surendra Patil, told me to watch the next batch of turtle hatchlings on the beach. Freshened up and had a cup of tea at his house, and left for the beach. There were already at least a couple of hundred other people standing there, waiting for the main person of SNM to come and open the baskets kept over the eggs to protect them from harm's way.
Finally the person comes and opens to see whether any eggs have hatched, but to dismay, there were none. No eggs hatched. And there I stood, wondering, I rode all these kilometers just to hear a NO? I just wished that I could accomplish the task that I had gone there for, the next morning. (every day, they check the nesting grounds twice a day to see whether any eggs have hatched).
Mournfully I went to the seaside, to at least soak my legs in the cool sea water which was much needed after a day's long ride through not-so-good and bumpy roads. And it was pleasant. The setting sun, the cool sea breeze, the refreshing sea water, it made up for nice Saturday evening, out of the hustle bustle of the city life.
An hour later, I was back at Mr. Patil's house, observing the procession going around the village, as it was Gudi Padwa, a festival of the Marathi people, their new year. Walking alongside them, clicking photographs, portraits, witnessing village customs (Gudi Padwa is celebrated in Mumbai as well, but have never seen such a procession before). Soon it was all done and it was time to have dinner, much needed after a fatigued day.
A new dawn, waking up the rooster's crowing, did make me realize the first thing in the morning, I wasn't at home. A quick early bite and tea later, I was walking along the route to the beach in hopes of witnessing the thing for what I had come down there for. People had already formed a circle and stood all around the fence to get the first glimpse of the tiny creature in hopes that it must have hatched and was ready to go home.
And behold, as the basket was opened, there were two of them, crawling on top of the other, eager to go home, eager to go to sea, eager get out of the small hole in the sand and into the real abode. There was excitement in the air, people were happy, finally they saw what they had come all the way to see. The tiny creatures. The tiny legs. The sheer strength they had to put in to place their first steps on ground zero, among cheering, humans, cameras and things totally unknown to them. It took them almost 10 minutes to hit the first waves, to cover those 100m of land before going to their own home, the ocean!
Post "celebrations", I left the beach, to wander in that whimsically rustic village that Velas is. The houses, the streets, the temples, it gives you the feeling of losing everything and sitting there in peace.
A state transport bus comes to the sole bus stop in the Velas.
After some shots here and there, I went back to my host's place for breakfast and tea. Packed my belongings, and was to leave from there, back home.
I wonder whether I will come back here some time in the coming years, to witness this spectacle again, and whether I will get to see more of these exquisite creatures. Till then, its life back in the city.