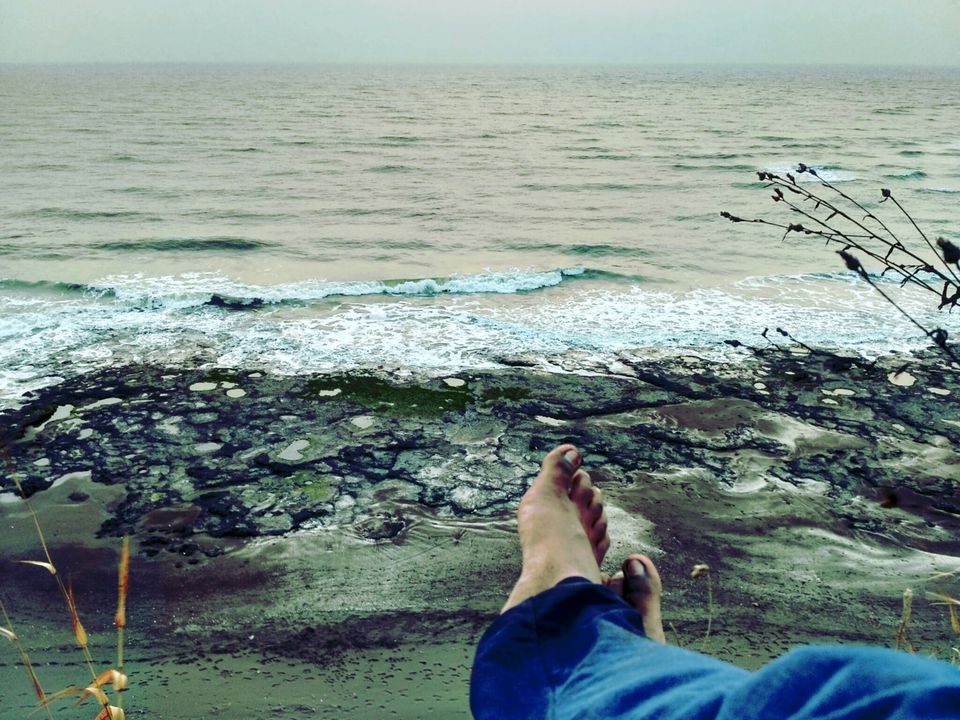 Exploring a joy of birth, struggle and nature law in that fraction of an hour which teaches you life, by a creature which has just born and is ready to face the world.
Velas , a small village situated in Ratnagiri district of Maharashtra. A place which recognised it's worth on global map as a nesting ground for Olive Redley Turtles, one of endangered species.
Females turtles travel miles to reach his homely beach to lay their eggs. The count varies from 100-400 eggs per turtle. It takes 45-55 days to hatch. At times the female turtle return back without hatching if they find artificial lights or human intervention on beach. The process happens naturally and there is no artificial process for hatching, so you need to be super lucky to experience this natural phenomena.
How to reach :- State transport buses are available from Mumbai and Pune till Velas. From Pune it takes 200km to reach by road.
Pune -Mulshi - Mangaon - Harihareshwar- Bandkot- Velas
Season to visit :- Turtle hatching season starts in March till May depending when the first nest has been recognised. Example if the nest is identified in January the hatching of eggs would get complete in 45-55 days. Swimming is prohibited in the sea, so rest of the year the beach is vacant and there are no water sport activities carried out. The nests are checked twice a day at 6 am and 6pm
Cost:- Villagers have setup home stays where they offer you local food with minimal cost
A nonveg plate costing from ₹ 200-350
Stay including veg food varies from ₹ 650- 1000
Experience :- I started my journey on a Saturday morning from Pune. After a calm ride on by bike for almost 3 hrs through Tamini ghat, then a diversion at Mangaon reached Harihareshwar beach. This beach has its own ethical values.There is a temple and people come here to complete few ethics of their lost ones. The beach is well maintained and has a very beautiful scenic beauty where you have to climb 150 steps and decend to view some marvelous creation by water on rocks. The water is brutal here so one has to be cautious especially the selfie crazy fans as every year has been few casualty due to negligence from tourists
Exploring the beach for an hr and having my refreshments (Panhe - a drink made from raw mango relishes you a lot) , I took my way to Velas. Reached there through a 10 min ferry ride which is a joy itself. Hardly 30 minutes it took me to reach Vilas village.
Every home has a home stay, however when it's a peak hatching season my suggestion would be make prior booking. The family with whom I took my accommodation were very much friendly
I took a ₹650 package including stay, lunch, dinner , breakfast (I didn't bargain on cost as it was a local means of earnings for them, however it was cheap compared to other beach stays I had). Got freshed up and had a chit chat with them to know the details of the festival. Sorry I didn't update you guys it's the famous Turtle Festival 🐢
Knowing the details of these turtles and how locals with help of NGO and forest department are working hand in hand and making it a success in saving this creature. ( Reading might have helped , however hearing from locals was more important). After having my nap, at 5.30 we headed towards the beach at the nests. They have made manual enclosure to keep them safe from predators. They have appointmented locals to gaurd them 24x7. The time arrived where a volunteer checks if any eggs have been hatched.(it's like khul ja simsim like feelings, fingers crossed to have some magic) These eggs are under sand, so the volunteer checks the depression of sand. The attempt was failed and all the visitors had a sad expressions as non of the egg had hatched, so no turtle to view. So had to wait for next 12 hrs and wait till next session in morning. I had ample time to explore the beach. Walking on sand, kabaddi with sea water( the Dear Zindagi scene by SRK ) humming some old hindi songs Aye Zindagi Gale Lage le🎶🎶🎶 and watching my foot prints on sand and gazing a good bye message to the sun. The beach has a small mountain close to it where you can reach on top and get a awesome view.
The sun doozed off and time I had to get back to my room. Do carry a tourch as you may get lost and there is no mobile coverage. Later enjoying my favourite Surmai Fry (I am from Konkan so fish has been an integral part of my diet and I love fish 🐟 a lot and it's a heavenly feeling to have some fresh fish always) which I had requested for. After completing my pet puja it was time for some rest and to end the day.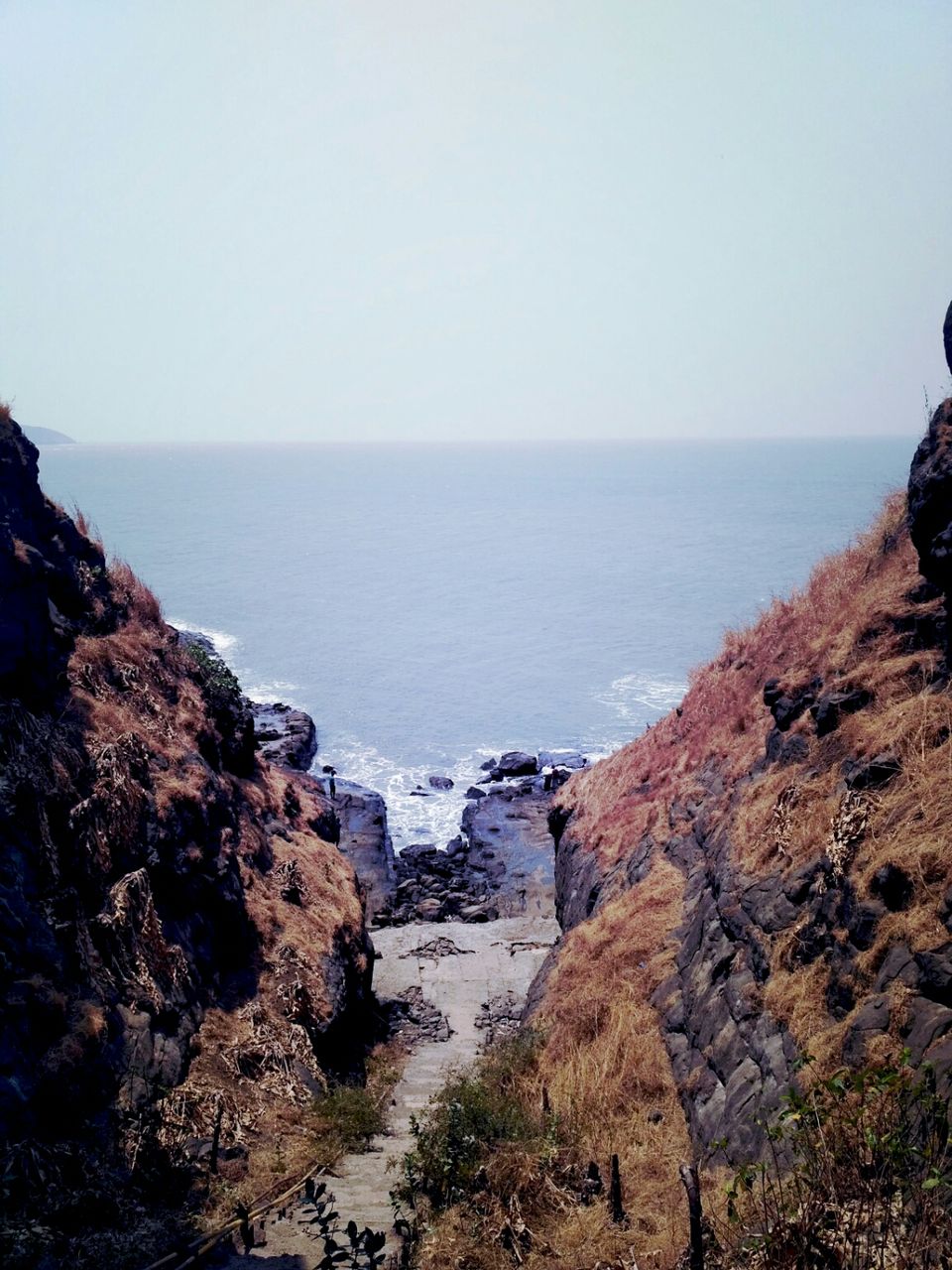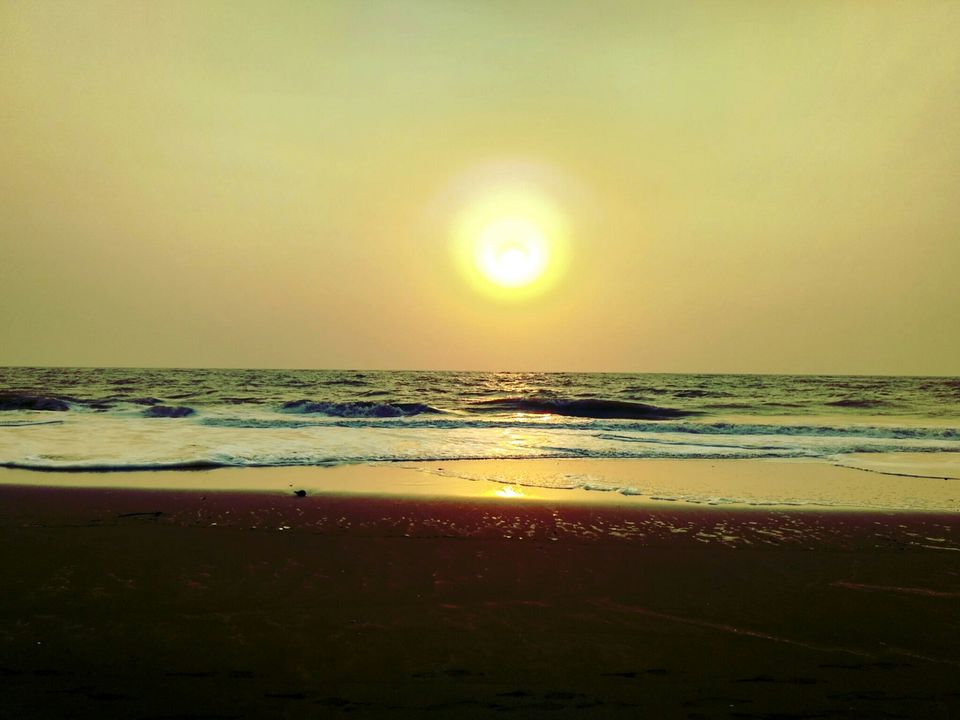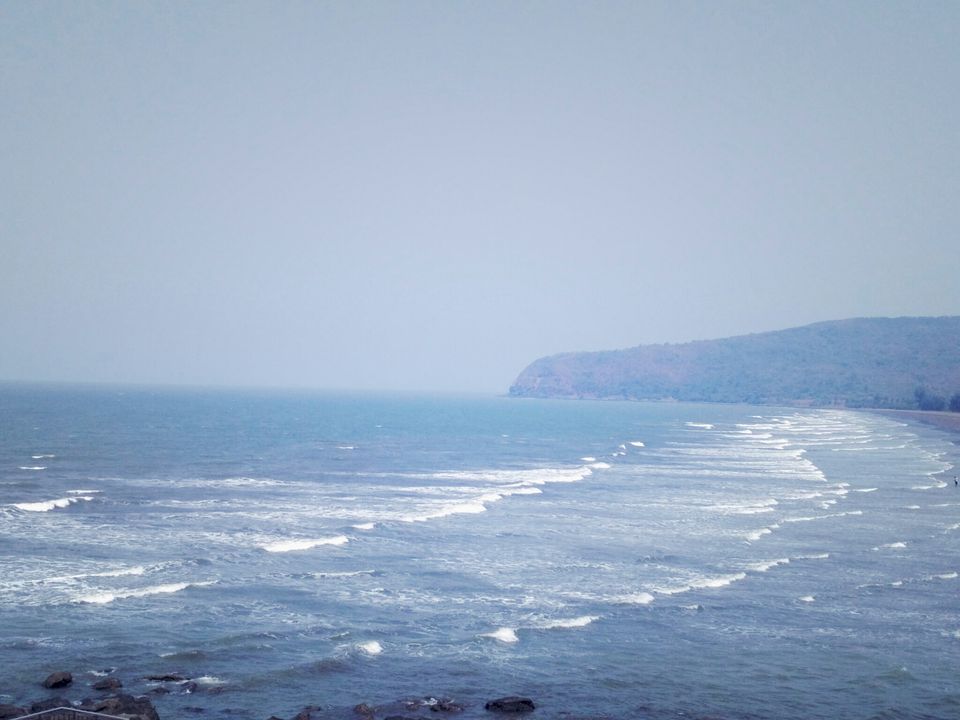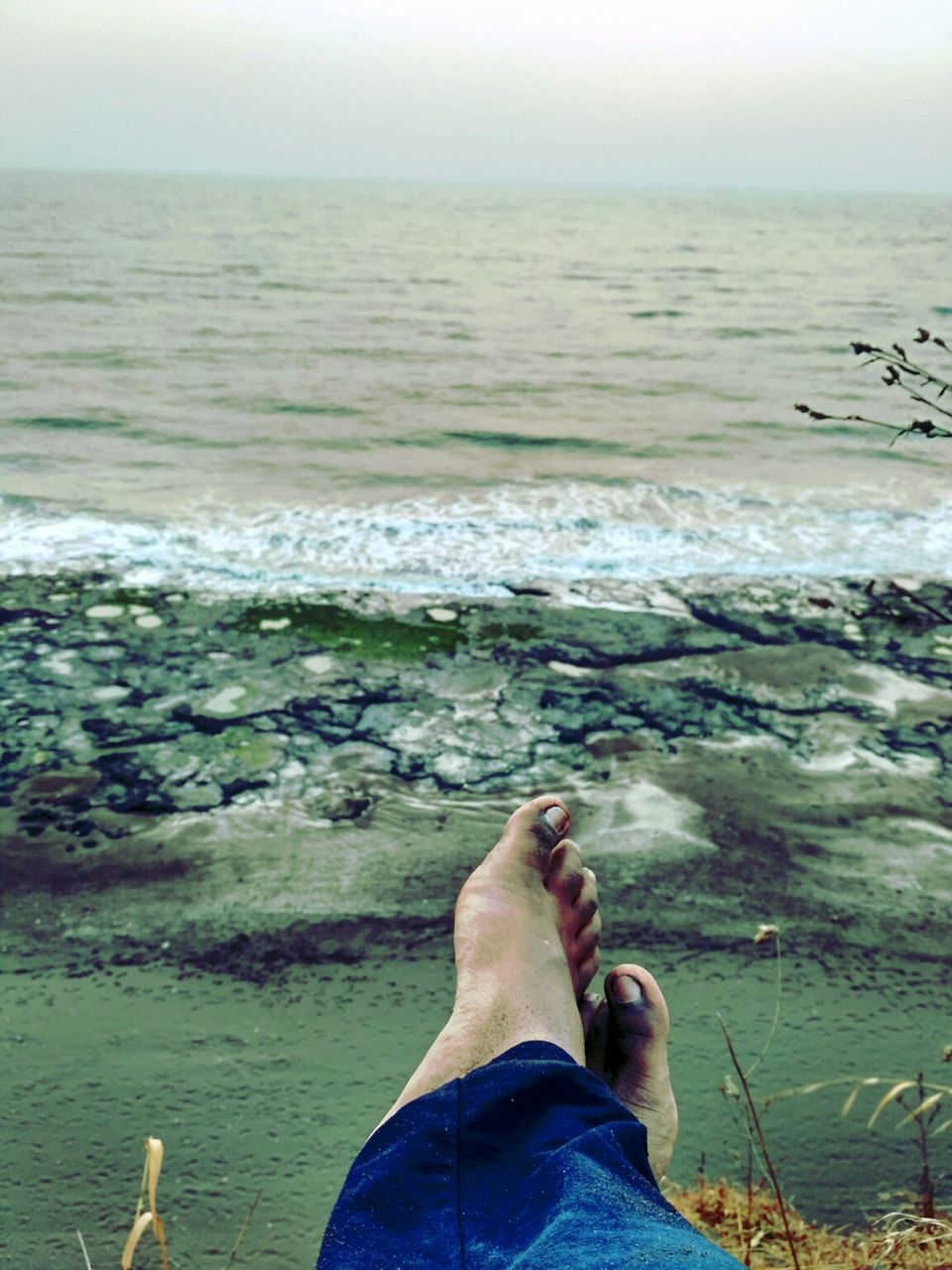 I had set an alarm to wake up at 5 am, got up and set my way towards beach. Enjoying the silence and calms of water sounds. Slowly I saw people making their way towards nest. The volunteer decided to have a check. The first basket was empty a urge of disappointment could be sensed by everyone. A aunty next to me said Ganapati Bappa morya!! To bring back the excitement and the miracle happened. The second basket had 3 cute small turtles moving around. Wow simply awesome. Everyone was super excited and the happiness can't be explained in world( Wankhede pe Dhoni was winning six wali feeling thi) Staying below the few feets of ground for 55 days , getting naturally incubated and then coming above the sand and to have the energy to live your life. Nature has its own rules!! A creature as small as a ₹10 dollar coin. Kids around were excited. Nature photographer were overwelmed with joy. Klick! Klick! I didn't carry any digi cam or DSLR as I wanted to capture them in memories, however couldn't stop a video of these lovely creature which would stay alive even when we won't be alive. (Turtles have more life than humans!! Don't take my comments seriously I am not that senti character) later the turtles are carried in basket and taken close to sea. Marking are made so their trails are visible​ on sand. How a natural instinct that a creature who came to life comes to know it has to go towards water!!! Slow and steady the babies made their way , crawling and reaching their destination. One of the turtle was washed back to shore by water, however it crawled back and made its way. A life lesson taught by this creature in just few minutes. Nature law, will power, dedication, faith in itself and more important to be ready to face the suitation.
That why I gave it a name Rejoice life!!
This made my day, I started my return journey the same day.
A life experience which every solo traveller needs to be learned were been taught by this lovely , miniature in the frame of few minutes. You need to respect the laws of nature. Respect nature and it will reward you back. Good bye to these Turtles who would be a gaint tomorrow and may come back after years to lay down eggs, so I can show my kids and the cycle goes on!!
Sorry no click of 🐢 to show as I had a view, I shall share the link soon.
If you wish to plan your trip to here, hurry up the next batch of hatching is from 10 April 2017 till 20 April.
If you miss it this year, you would have to wait till next year.