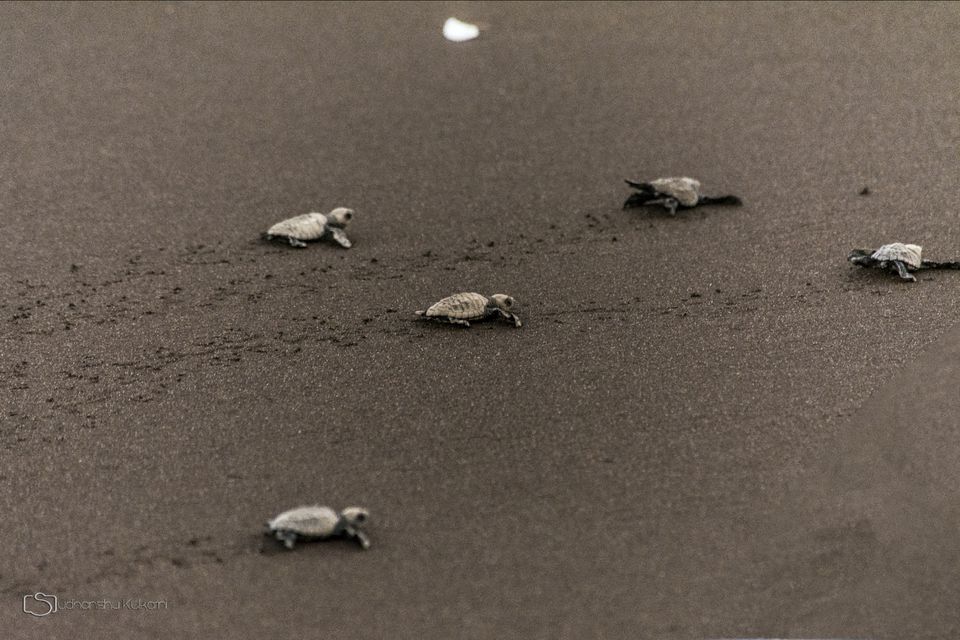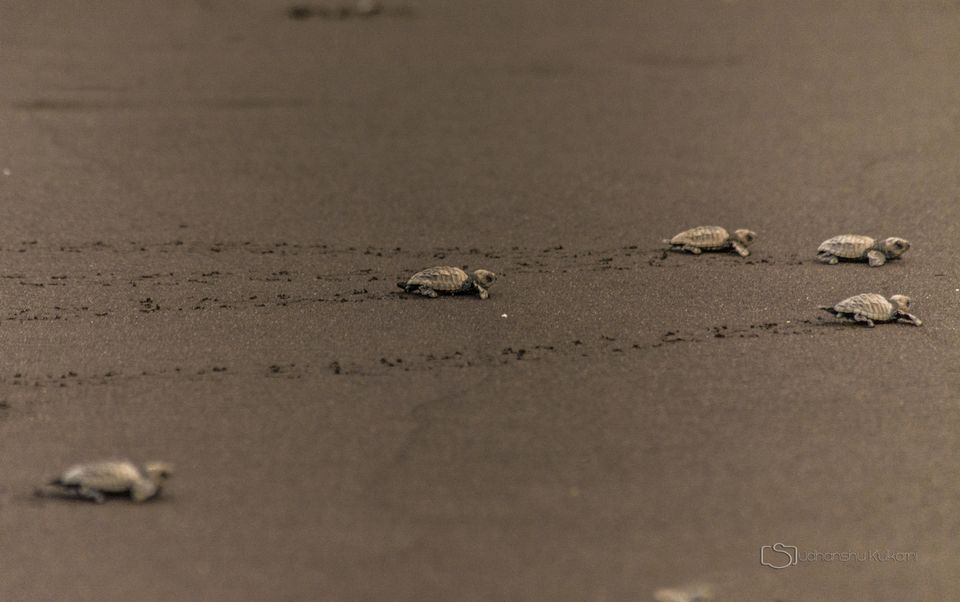 Wanna witness the Olive Ridley Turtles hatching on the western coast of india, then Velas, Dist. Ratnagiri Maharashtra is the perfect place.
Olive Ridley Turtles are on a verge of extinction in india. One can witness turtle hatching in india only in Puri, Orissa and Velas, Maharashtra. The locals of Velas are doing a splendid job in saving these rare species.
The best part of Velas beach is tourists are not allowed to stay on the beach after sunset. You will not even find a cop or a security personnel patroling the beach. The locals themselves take care of their motherland. The locals patrol the beach during night, and look for the mother turtle laying her eggs. Just after the eggs are being layed, those are being carried safely and placed in the hatchery. The turtle conservation in Velas was started just about 9-10 years back. An ecologist from Mumbai started creating awareness in the minds of people in Velas,regarding extinction of olive Ridley turtles,  and thus the festival began.
According to the Kasav mitra mandal (name not sure) they will feel their conservation mission is accomplished at the 15th year from the start of conservation. As it takes atleast 15 yrs for an adult female turtle to lay eggs. According to them when the first batch of hatched Turtles come back to lay eggs after 15 yrs from the day of start, they are done with their job.
The turtle fest starts in the month of Feb and ends in April every year.
There are no commercial hotels in Velas, only home stays are available.
It takes around 6-7 hours by road from Mumbai to reach Velas.
Fact fun :
* A male turtle never comes on shore.
* A female turtle never comes on shore after laying eggs, Infact she doesn't remembers where she had layed her eggs.
* 1:1000 is the survival rate of olive Ridley turtles once they are into the sea after hatching.