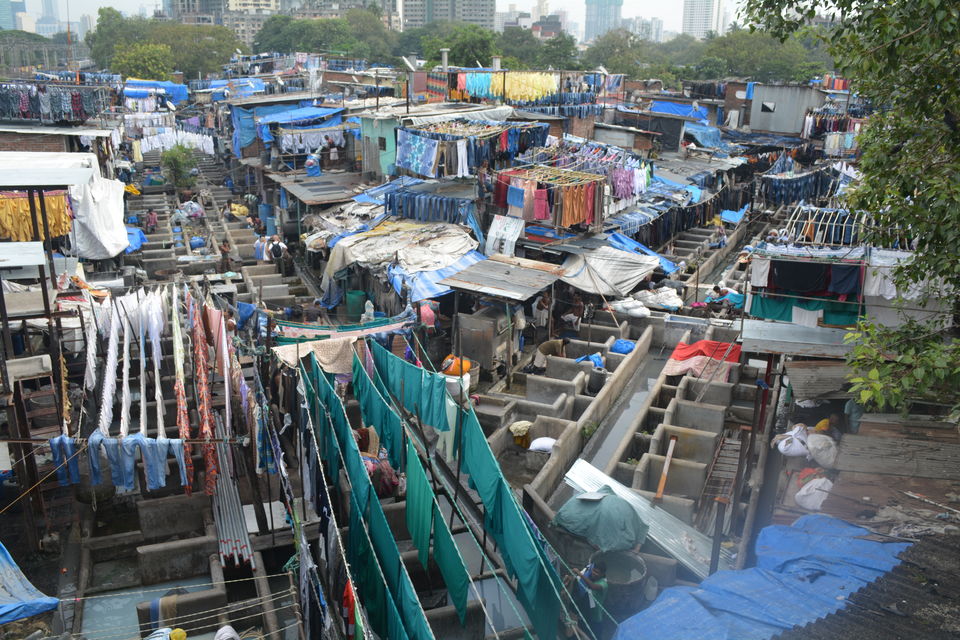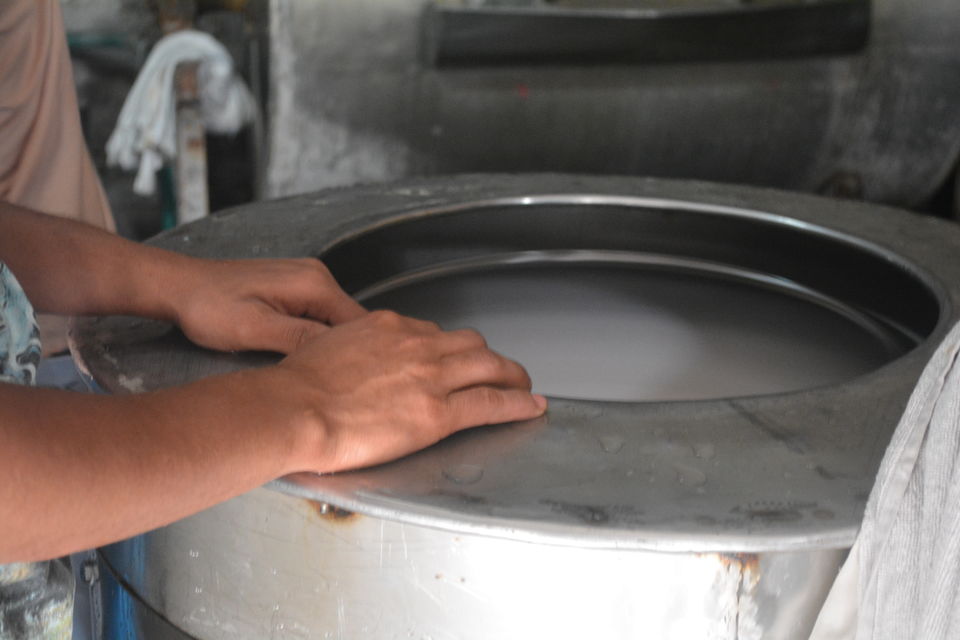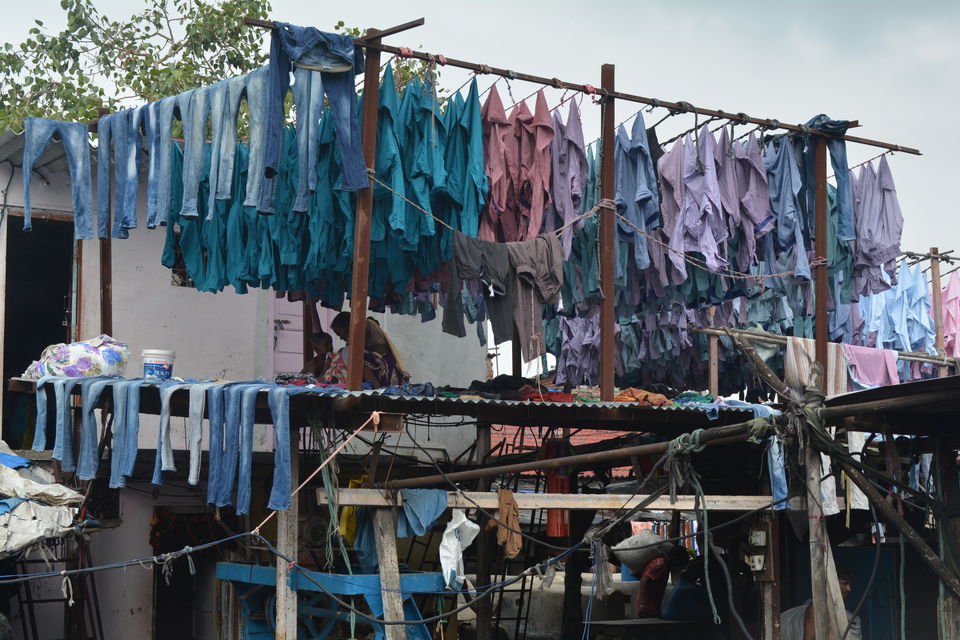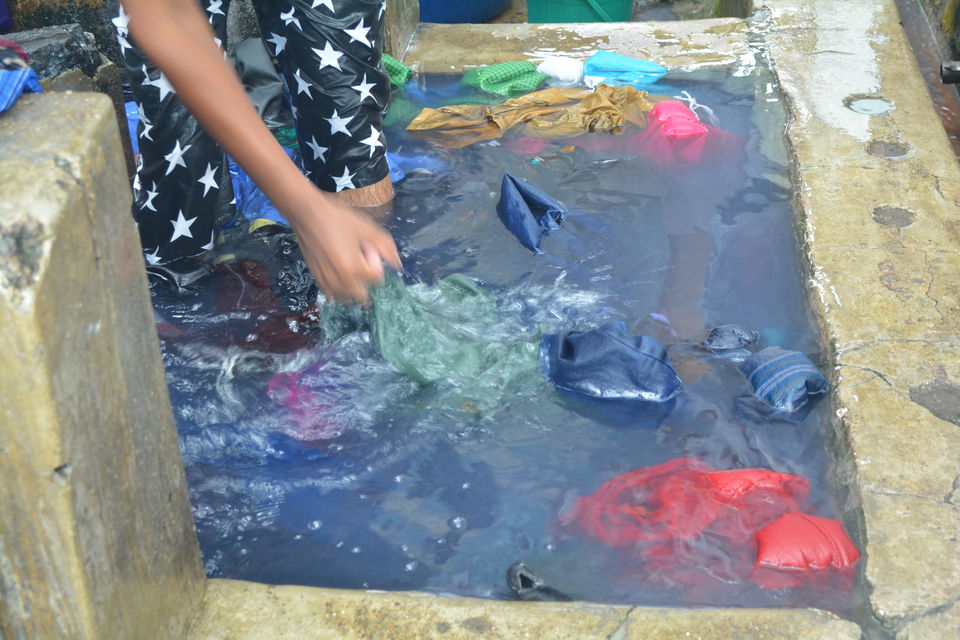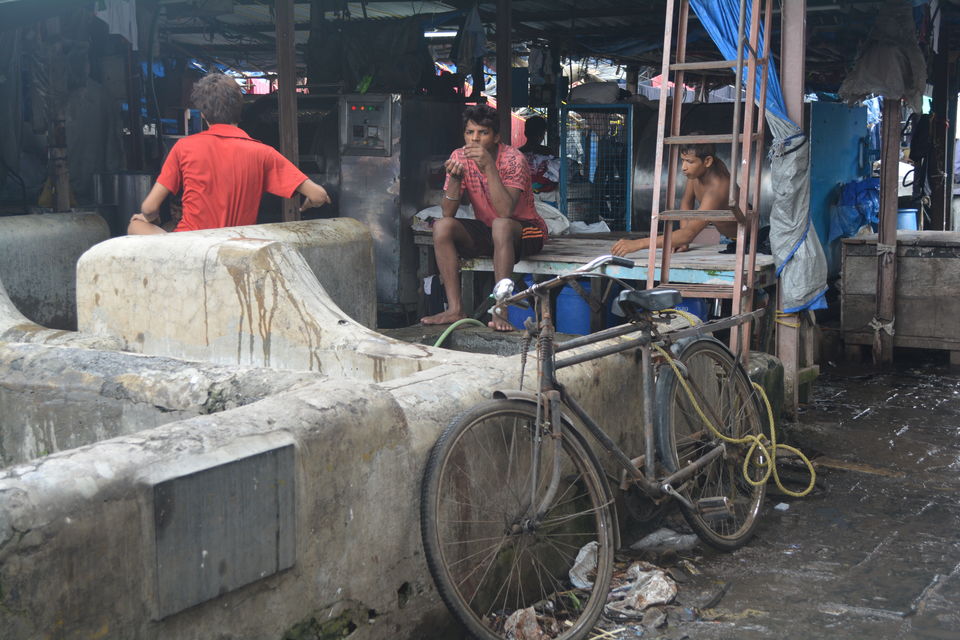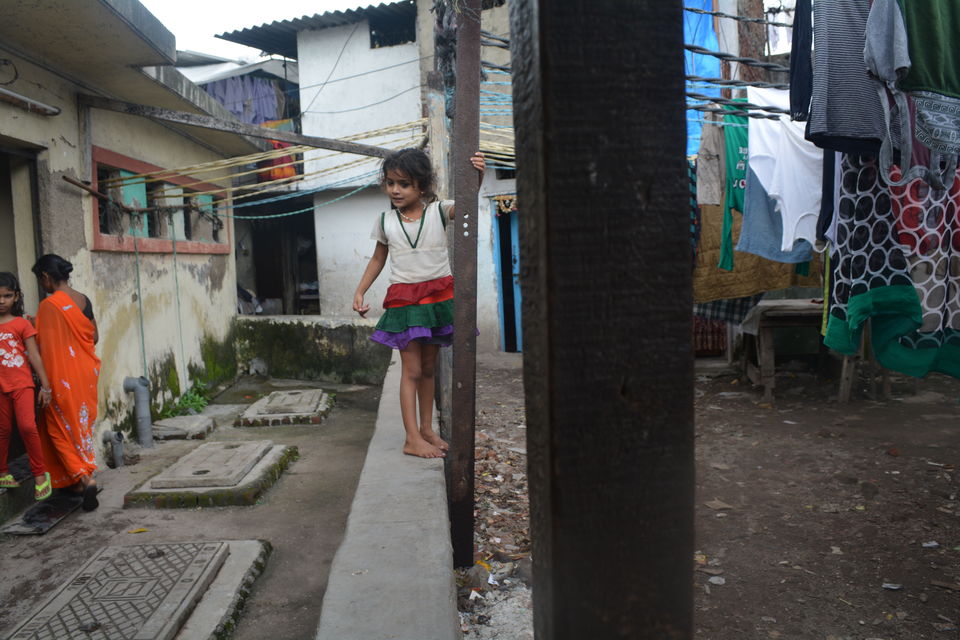 Bombay is a city to work in, whether it's for those traversing beyond borders or within. Now whether that's to become a movie star, a writer, a singer, or just plain surviving, there is a thin line. We don't seem to realize sometimes how even those who sweep our floors, clean our kitchens, or wash our clothes, for that matter, are working equally if not harder than all of us combined. And this thin line then gets overlooked. Some of the hardest working people in this city are the laborers, simply to sleep in peace and be able to feed multiple mouths. The sole objective in their lives is basic survival.
Over half a million pieces of clothing hung in the open air everyday. Concrete wash tubs. Soapy trails swerving through the stone floors. Curious eyes peeking over the boulders. Welcome to the Dhobhi Ghat, what used to be a slum has now converted into the world's largest open-air laundry space. Peeking over the viewing spot, right next to Mahalaxmi station, all you see are rows and rows of colored garments, scattered over a maze of stone stalls. Photographers snap away at this visual appeal, as foreigners continue gaping. I have been here twice now and it is a sight that must be seen by all.
Hopping over the swirling soapy trails, I attempted to carefully tread through the maze of the washing stalls, stopping every now and then to take some pictures.
I stopped, amazed, and asked, "How are you able to remember which garment is from which household?"
A tired, middle-aged woman, wiped her hands over her forehead, as beads of sweat continued to form. Smiling slightly, she said, "We mark each garment with a number."
This simple yet truly efficient system creates wonders. The daily process at the Dhobhi Ghat, begins sharp at 5 am, stretching all the way till noon. One by one, the clothes are collected from various households, and separated within different washing stalls. Before the process begins, the clothes are each marked with a number in black, indelible ink, so that they don't get washed off. The clothes are then soaked in soapy waters, beat on a flogging stone, and then hung out to dry. Almost this entire process is done completely by hand, as this is believed to be the best way to beat the dirt out.
Even for that, there's a technique, which translates into an art. It is the particular angle at which the garment hits the rock that scatters all the dirt out. The momentum created by whipping the garments across each boulder thoroughly cleans each garment. Laboriously scrounging each and every garment, every drop of waters queezes out. The clothes are then snapped dry and hung overhead. The skies are clouded over by a multitude of colored garments. Once the process is done, each individual garment is then ironed, crisp and dry, before the next batch comes in.
These dhobis, or washers, live a rather simple life. Waking up each morning and washing clothes may seem like a simple task, but it is their job. It is this very job that allows these people to provide food for their young ones, and perhaps live a slightly better life than being unemployed. Chairman Santosh G. Kanojia feels proud to be the sole chairman of the world's largest open-air laundromat.
Quickly escalating into one of Mumbai's prime tourist destinations, the Dhobi Ghat attracts tourists from all over the world, from Greece, Spain, France, and various other corners. It is most definitely a visual attraction, but more than that, it is this simple yet arduous system of washing clothes that still has me gaping. Each man, woman, and even teenager's calloused hands leave you in awe. These hands flow effortlessly together like a human machine to sustain the world's largest laundromat.