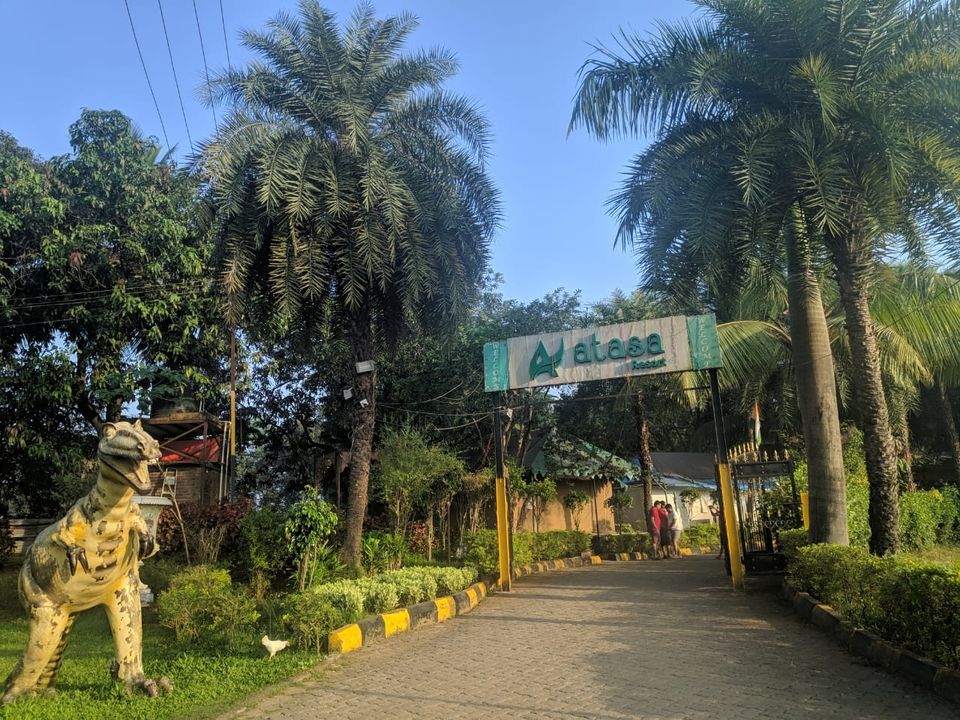 Atasa resort located in Panvel is a budget friendly weekend getaway spot . We started our day early at 7 AM and drove the way till resort. It was nearly 2.5 hour drive from Thane.
We were a group of 9 people and travelling in 2 cars. The roads near resort are narrow and hences buses will stop at a bit farther place and need 7 min walk .
We were welcomed with great breakfast including chole puri , bread butter , poha , boiled eggs and tea/coffee.
There are variety of room stays including tents too. Playground is decent and can play dotch ball, volley ball ,football, cricket and badminton. Playing cards are also available for indoor games alongwith carrom, pool , table tennis.
Entire activities cost inclusive of lunch and breakfast was 990. Room charges for 1 day were 2000. Room is spacious and has extra mattress. 5 people can easily accommodate in the room.
The main highlight was the adventurous activities like bridge crossing,wall climbing, rappelling and archery. It has 4 types of bridge crossing activities.
Lunch was equally delicious with vegetable and non vegetarian options and desserts.
Swimming Pool is comparatively small and decent.There is rain dance too. There is a small rock where you can relax and get some good nature view.
We had disco as well which has some really good DJ and ambience. A full paisa vasool fun in the disco which starts in the evening and runs till night.
We left around 7 PM from the place as we had planned a day trip. But for a relaxing weekend , one can go for a stay as well.
Budget effective , amidst nature place to spend with family , friends or office outings.