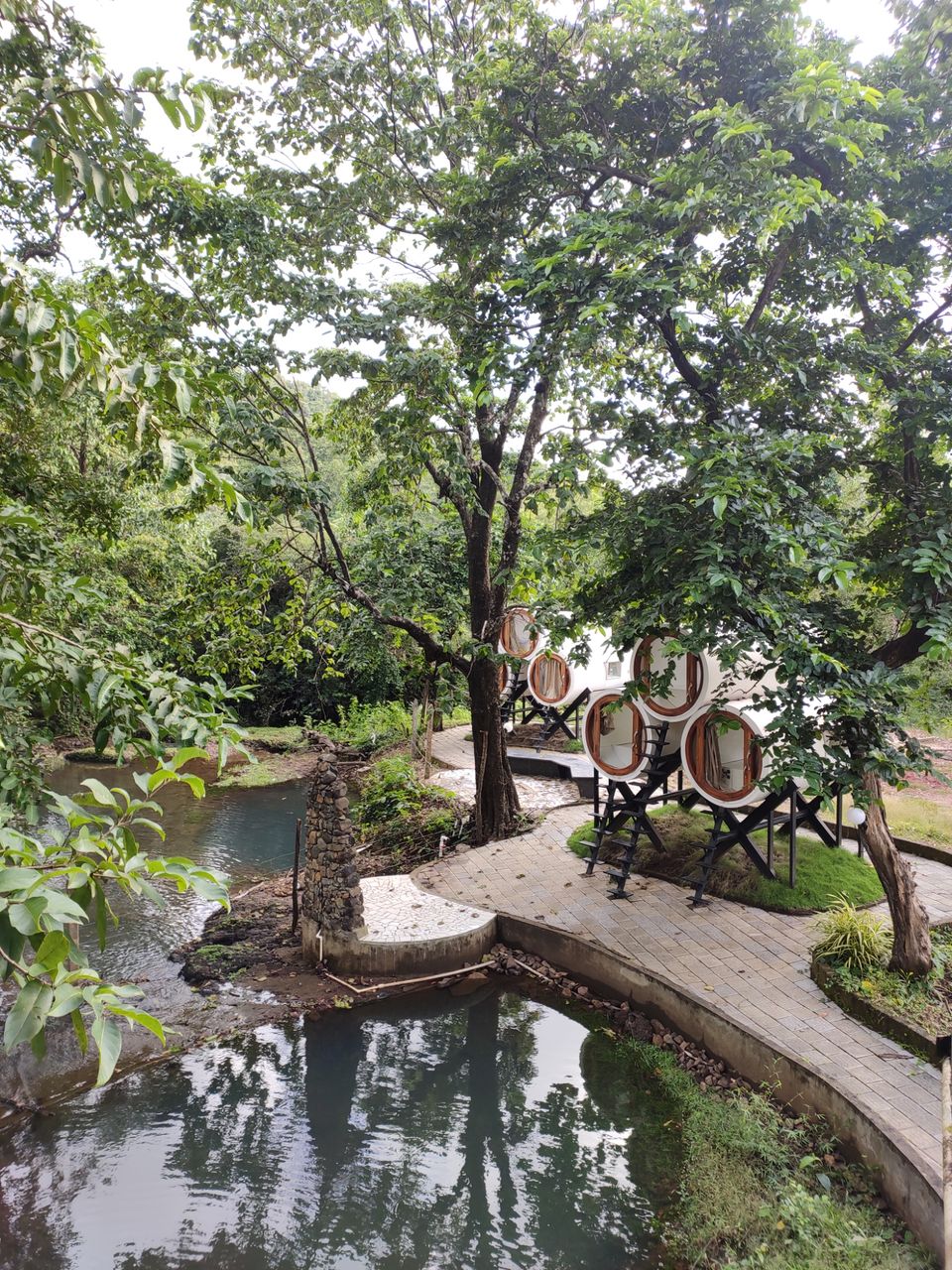 A random weekend getaway!
@nirmitpark
HOW TO REACH-
30kms ( towards kaiga) from Karwar, North Karnataka in a village named Devanmakki is this innovatively developed Nirmit Park.
U can either drive down to this location or take a bus from karwar bus stand ( although the buses to this place r not very frequent)
Or hire a taxi from the bus stand which will cost u Rs. 1000/-
.
.
WHY THIS PLACE?
I was drawn to this place just to experience these innovative stay in tunnels! Which they call Hatch-IT... (Which u can book thru Airbnb, costed us Rs. 1250/- per night including breakfast, lunch/dinner costs Rs. 200/- pp for veg and 250/- pp non veg) Tunnel shaped live in cabins, where u climb into comfortable beds having windows on one end and a glass door on the other with a window on d side..has a fan, exhaust, lights and a charging point as well!.. There is a storage area beneath the bed, all in this 10*4 feet tunnel!.. Set besides a stream flowing thru the property in d western ghats.
*They also have the normal concrete rooms which r beautiful and situated over the stream.
WHAT ELSE??
# Swimming pool- which was very clean, unlike most of the pools I have seen. We were in d pool for most of the evening enjoying a few drinks! ( Read- Lemon soda and tea)
#Adventure activities like zip lining / commando bridge crossing / rope walking / log jumping.
#Fish pedicure in natural sunken pool- this was one amazing experience!
#Rain dance with natural water showers on d bridge set over the water body.
#Electric scooters to take a tour of the resort.
#Play n gym area with snooker, carom board and a few others.
#Restaurant facing the jungle!❤ with limited food menu but the prawns I had for lunch were love! My mouth salivates even while I type this! And lemon soda was just perfect, we had it with every meal!
# Trek to shirve is also available- although we dint do it due to shortage of time. But it's a 2 hour trek that takes u to this beautiful mountain top with an amazing view!
OTHER DETAILS-
#A Weekend getaway will suffice! They also offer a day outing at the place at Rs. 500/- pp including meals.
#Perfect for anyone , family or friends including kids and elderly. Kids will have a great time!
#For any further details u can contact pratik- 9980887054 who is the owner of the place and more than happy to help u whatsoever!
#Costing will be approx 2000/- per night including meals and activities.
DO VISIT, ENJOY AND LEMME KNOW IF IT MADE UR WEEKEND REJUVENATING! ❤