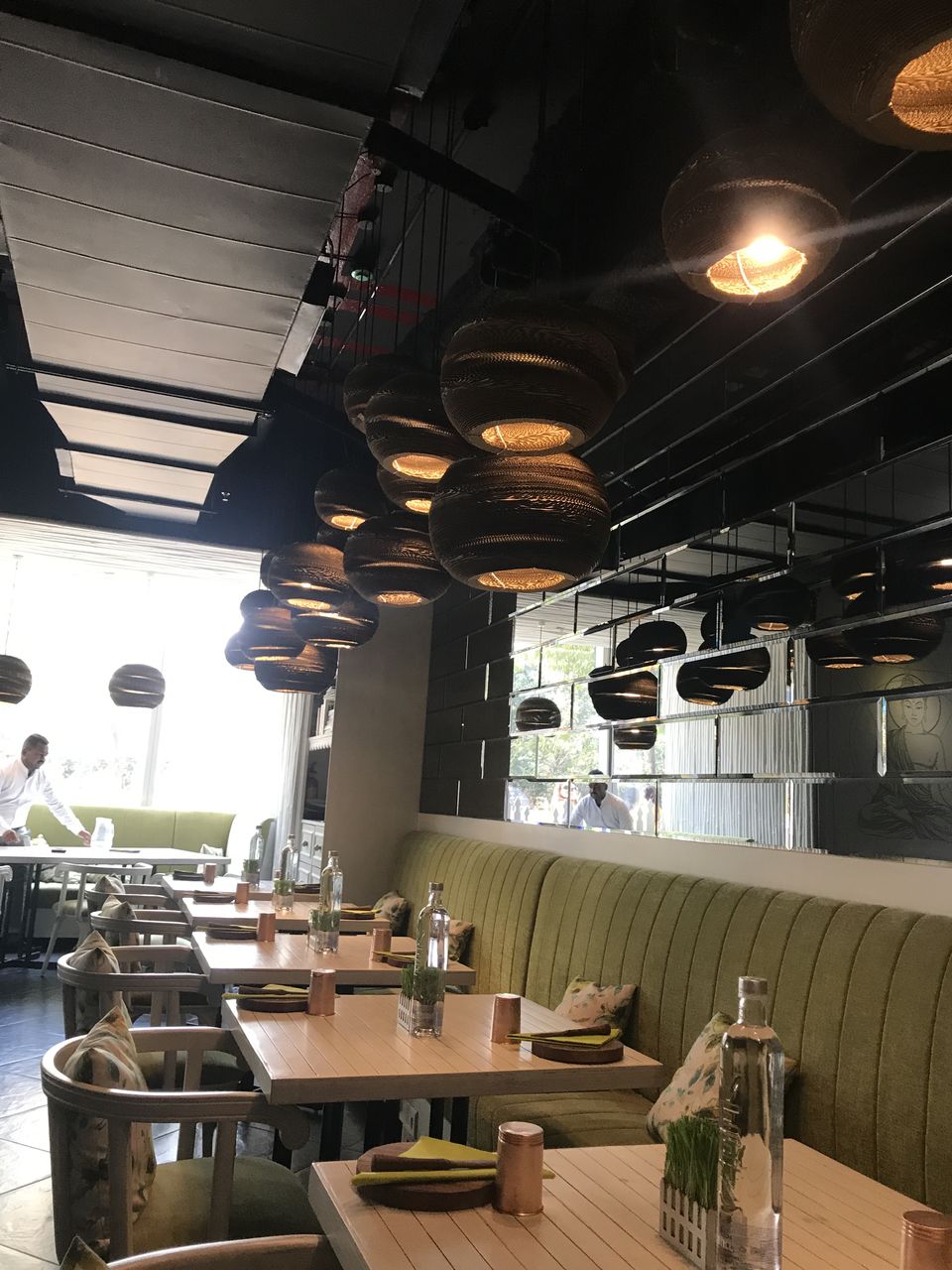 The recent buzz around health food has hit Bombay the hardest with a wide variety of restaurants and different cuisines. Santé is at the top of their game with a huge menu dedicated only to health food and the art of healthy eating. The restaurant is very cozy and is situated in BKC. The interiors are fine and chic. The lighting is very pleasant and has an easy go to vibe. The restaurant goes all out on their motto for healthy food by using neem cutlery to aid digestion. Even their spoons and forks are made out of neem!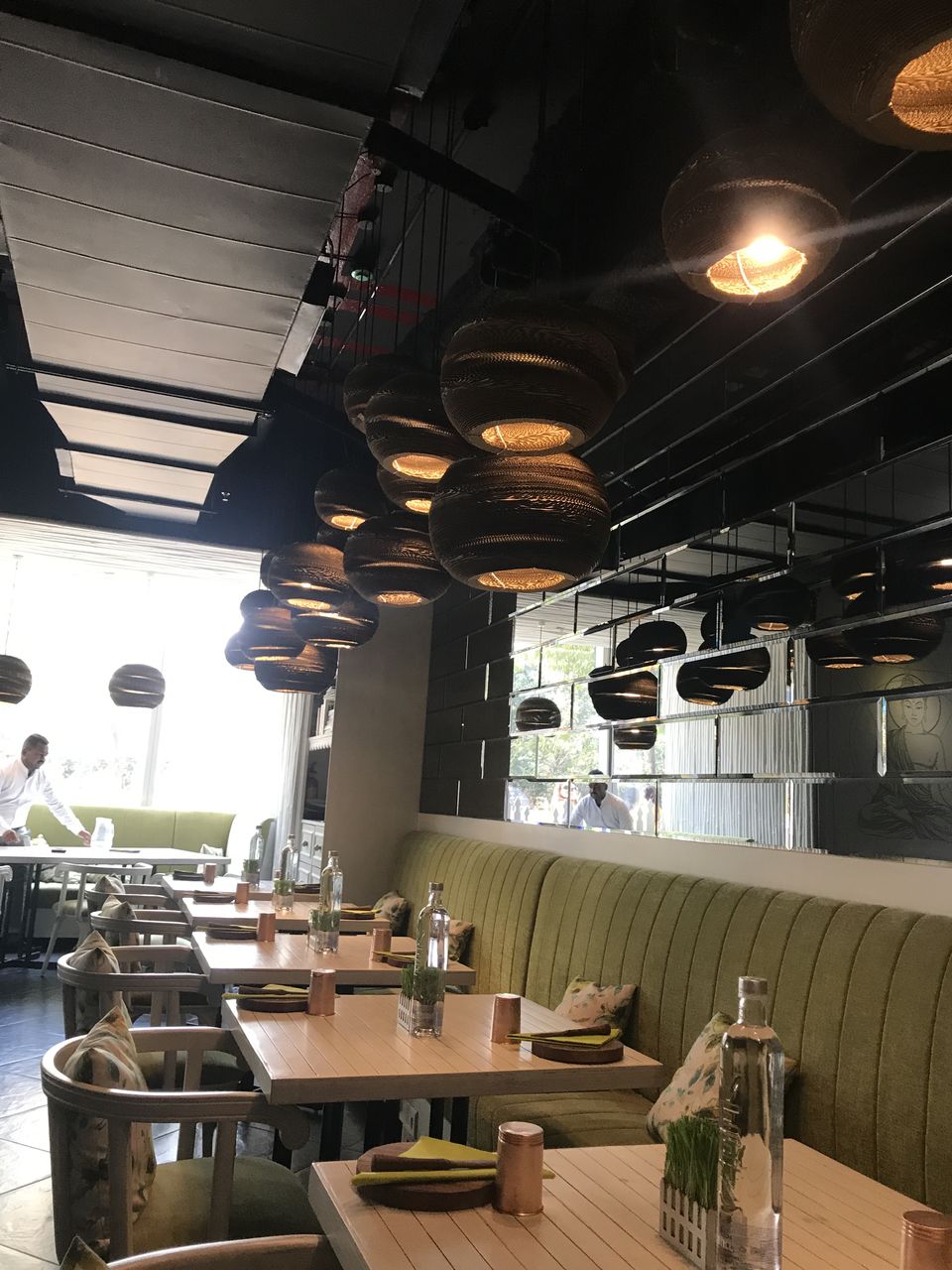 Their menu has different colours for different types of food. The Vegan section is green in colour and they also have an alkaline menu (blue coloured) to maintain your body PH over 7.5. They have gluten free options too. It is great to see that they have incorporated all different food preferences for their customers here.
Their Charcoal Hummus is very promising and it has activated charcoal inside. It is black in color and it is super healthy. Instead of pita bread, it is served with Khakhra. This not only adds a new twist but it also increases the nutritional value of the food.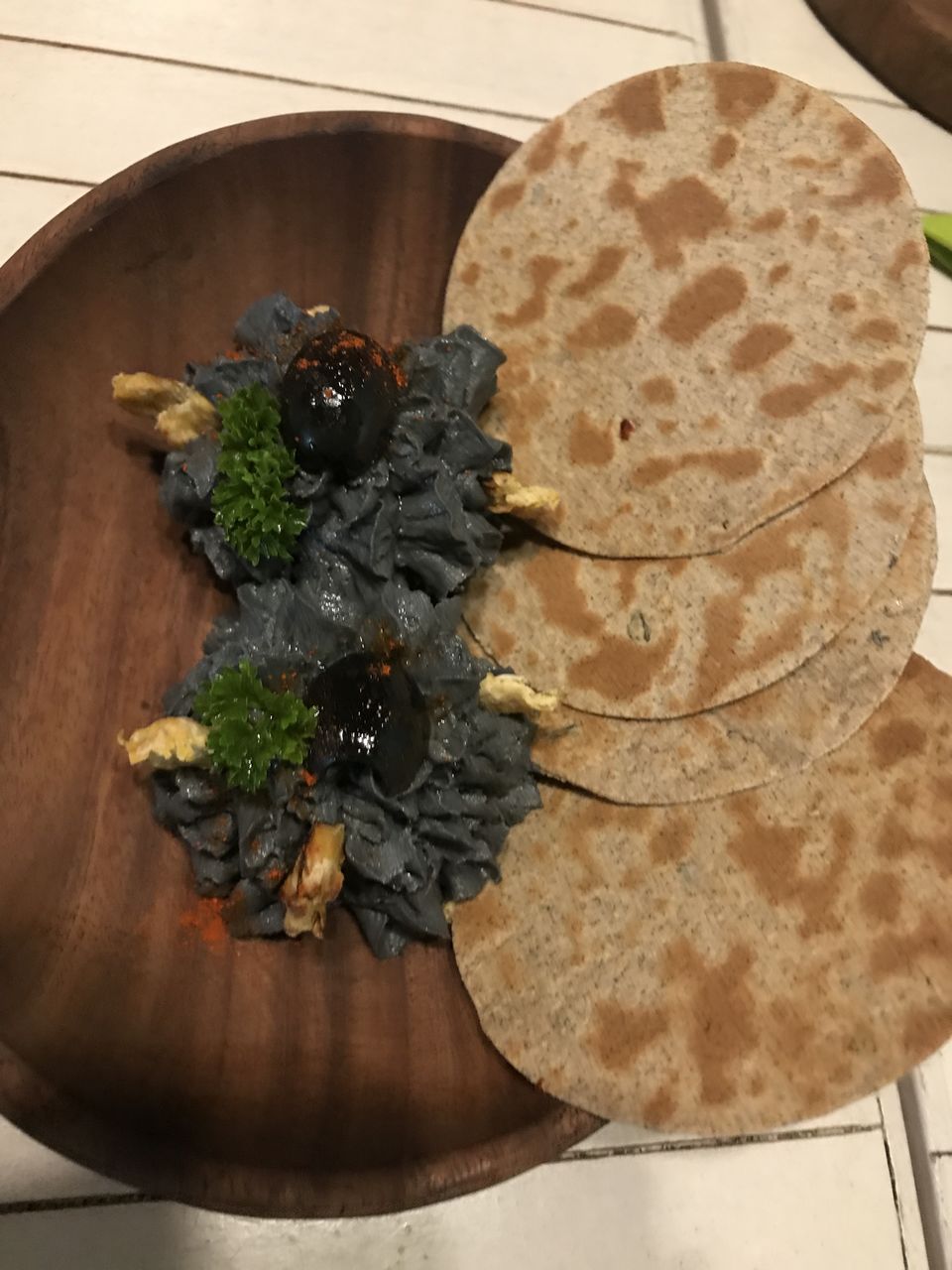 I was super excited to try out their charcoal activated dim sums. Dim sums are one of my favourite dishes and their dim sums were served with super delicious dips which made my day! Despite all the things with charcoal, I didn't have enough. I also had their charcoal infused lemonade. It was just like any other lemonade but it looked and felt very different. I am so not done with the charcoal frenzy yet and I will surely visit again to only try out their charcoal items!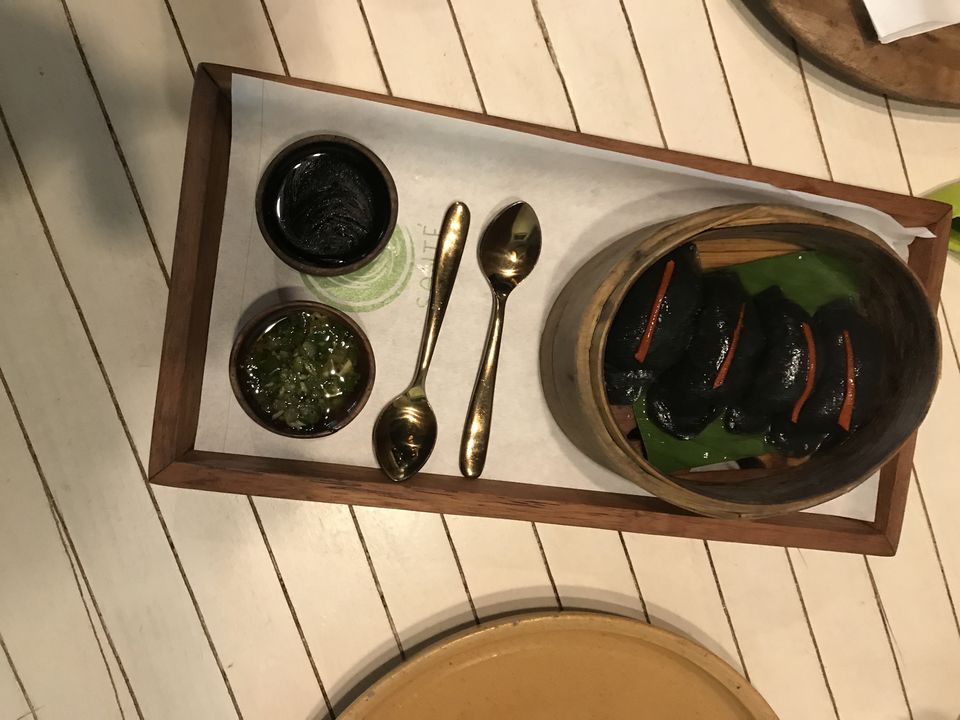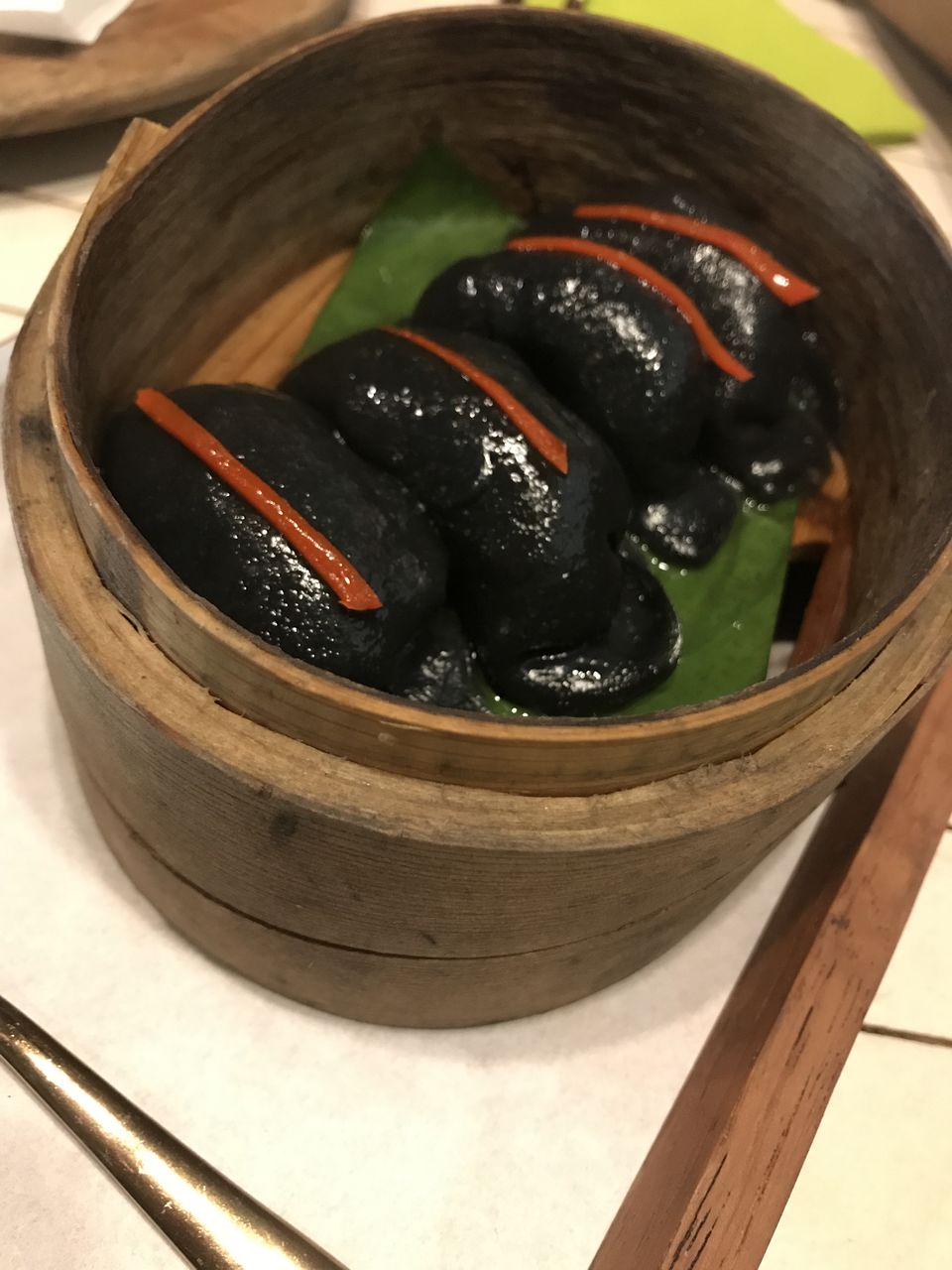 I also tried their pizza which was half and half. It was a mix of their verde pizza and their vegetable pizza. I absolutely loved it. The crust was very thin and it had a lot of veggies up. Their pizza base is made out of ragi to make it more healthy and they use cashew cheese in their vegan pizza. This is surely different from other normie pizzas you must have had! Also, all vegans who are craving pizza, you're in for a vegan cheesy treat!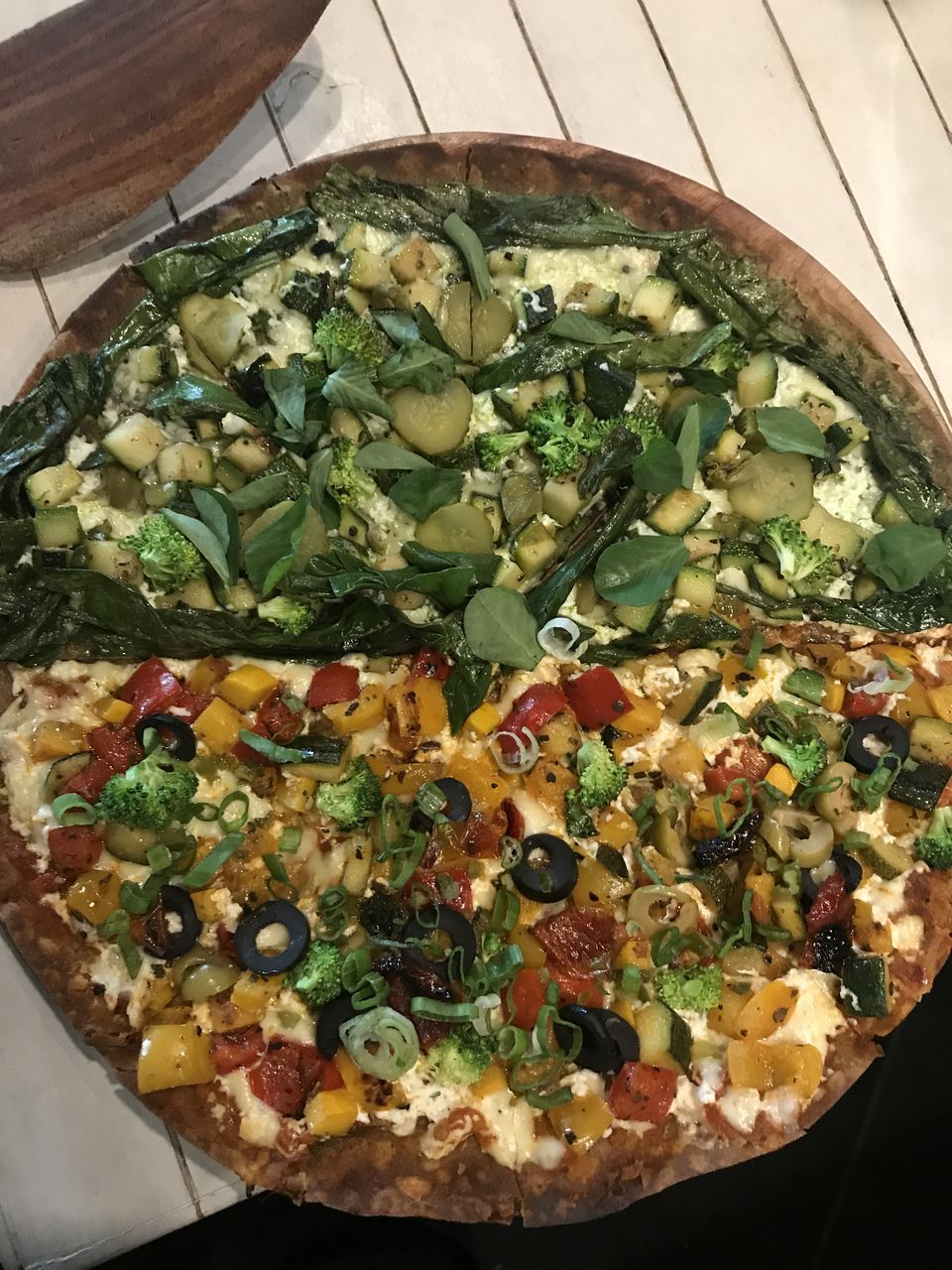 We also tried their Brinjal Ratatouille. This dish is generally the one which you may have heard of but wouldn't have had the pleasure to try because it is very hard to find. This was great. It was served with rice and a lot of vegetables. It is super filling even for 2-3 people as a main course.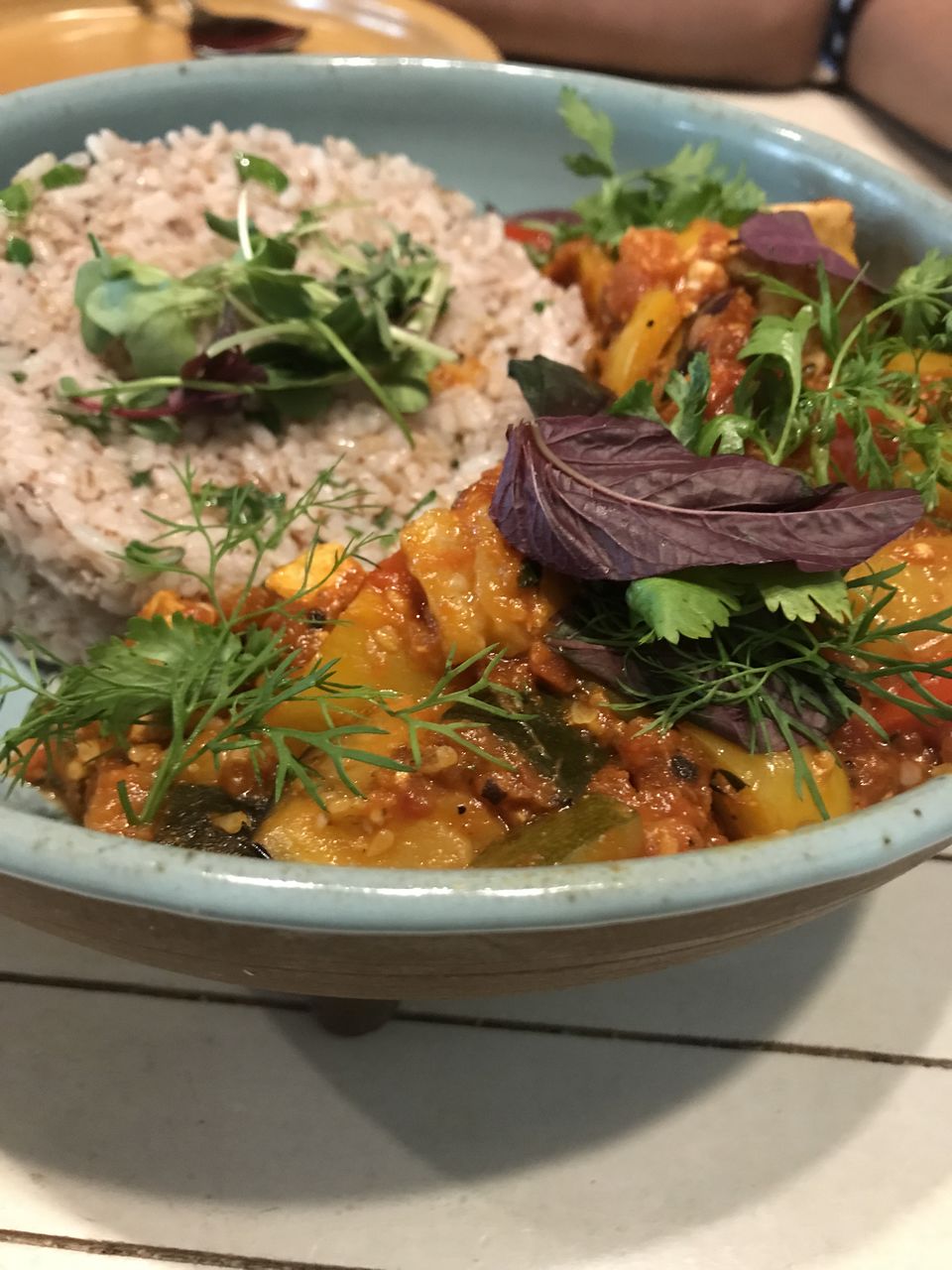 To end with, I tried their Berry smoothie and their coconut chocolate. The Berry smoothie is thick, just how it should be and it has many many nuts up including sunflower seeds, almonds and it is also topped with beetroot. It is very delightful and forms a meal within itself. Their Virgin coconut oil toffees were also very great and it had different flavours of toffees designed in the best possible way on the plate. The desserts were light and they were surely unlike other desserts which go heavy on your guilt with a lot of sugar. The desserts here are made out of Khandasari sugar and jaggery instead of the usual sugar.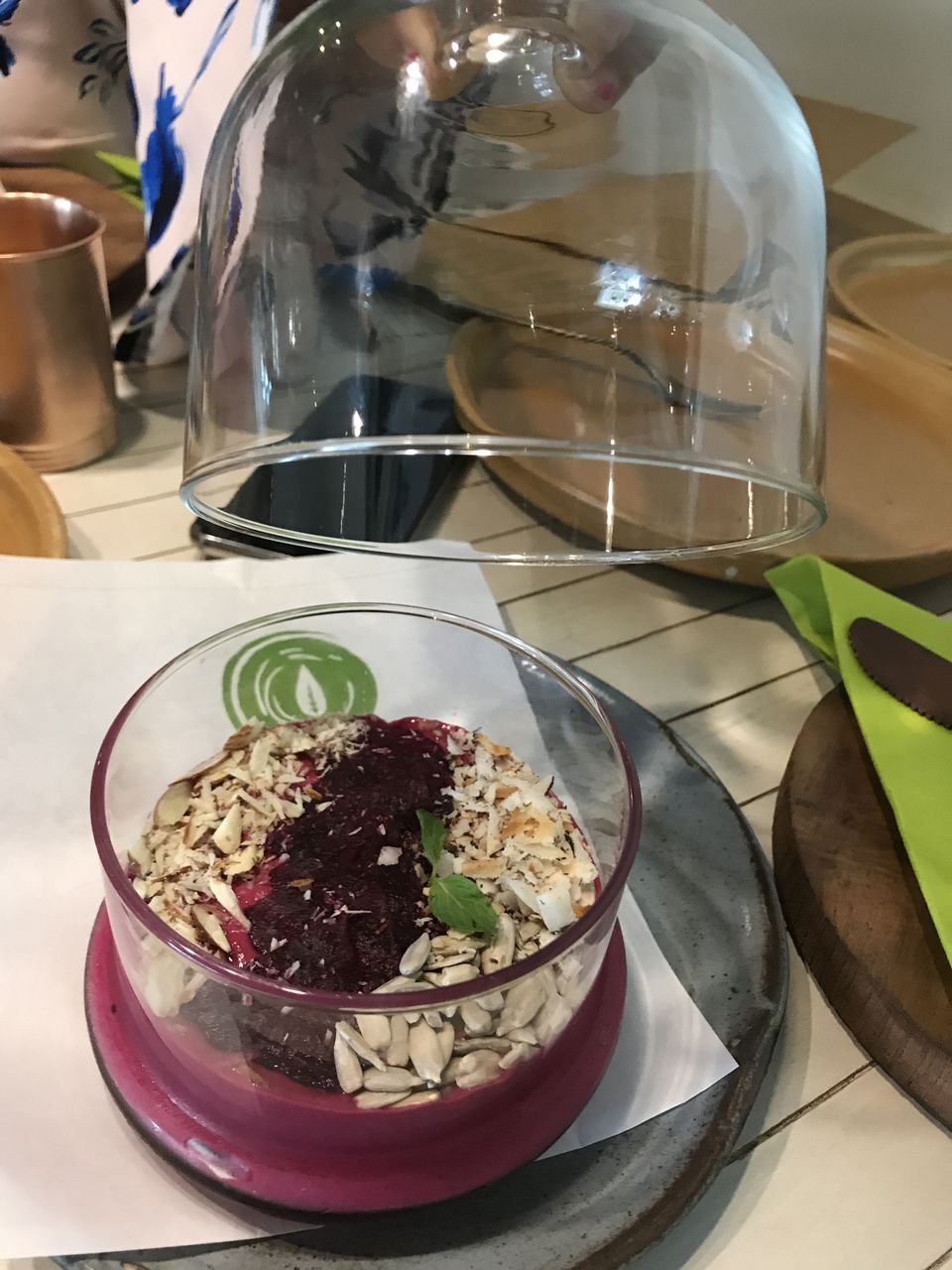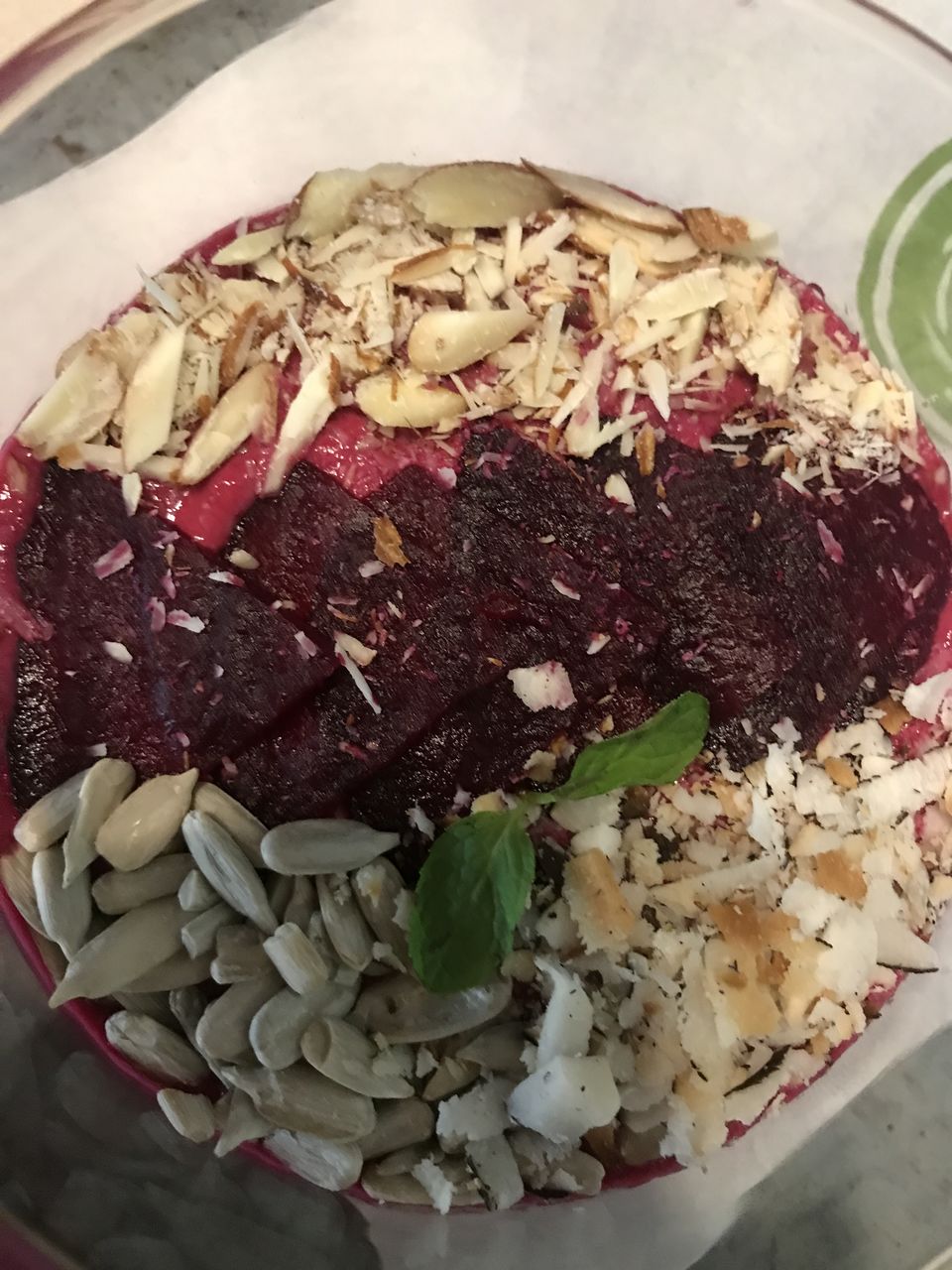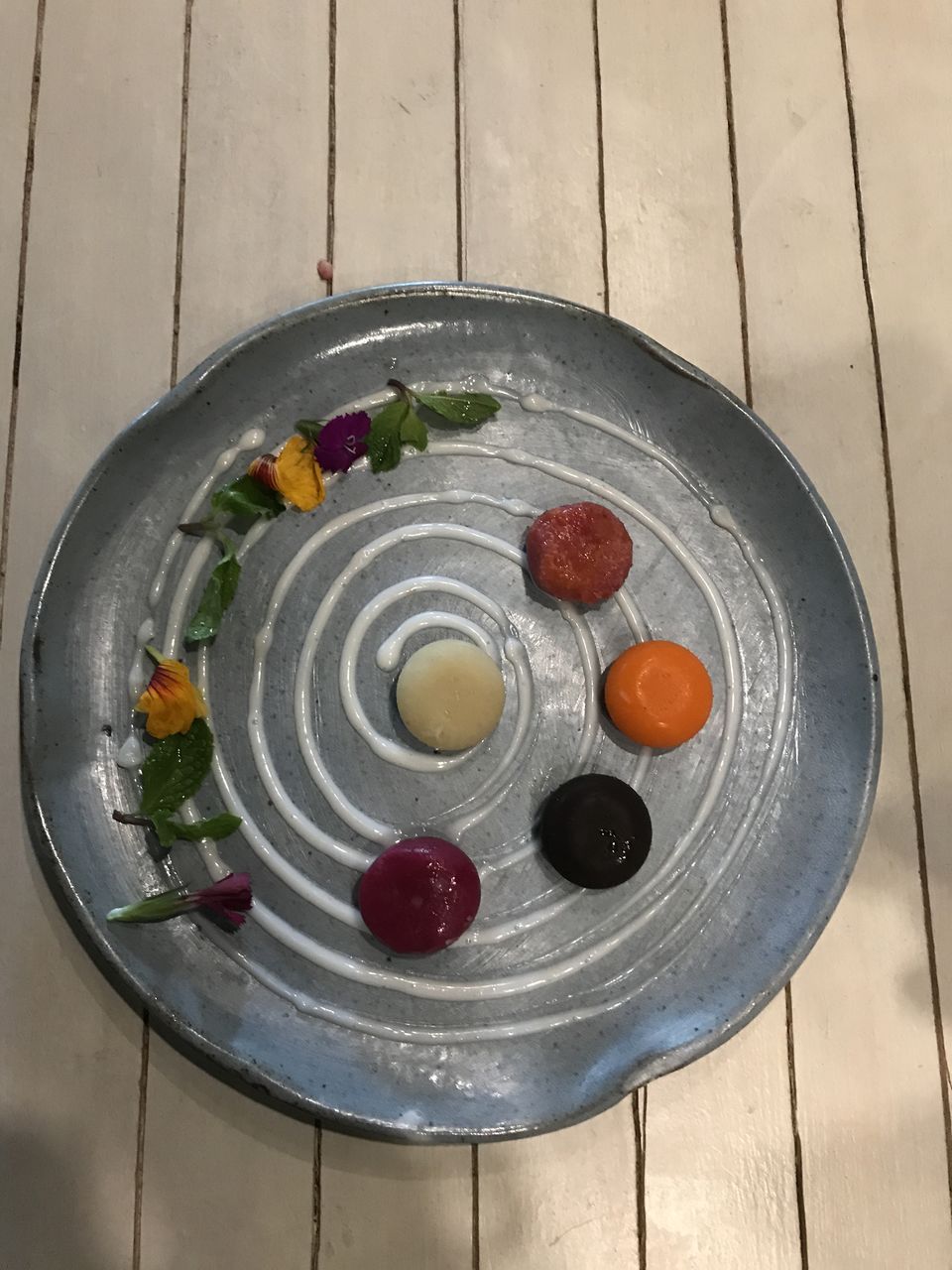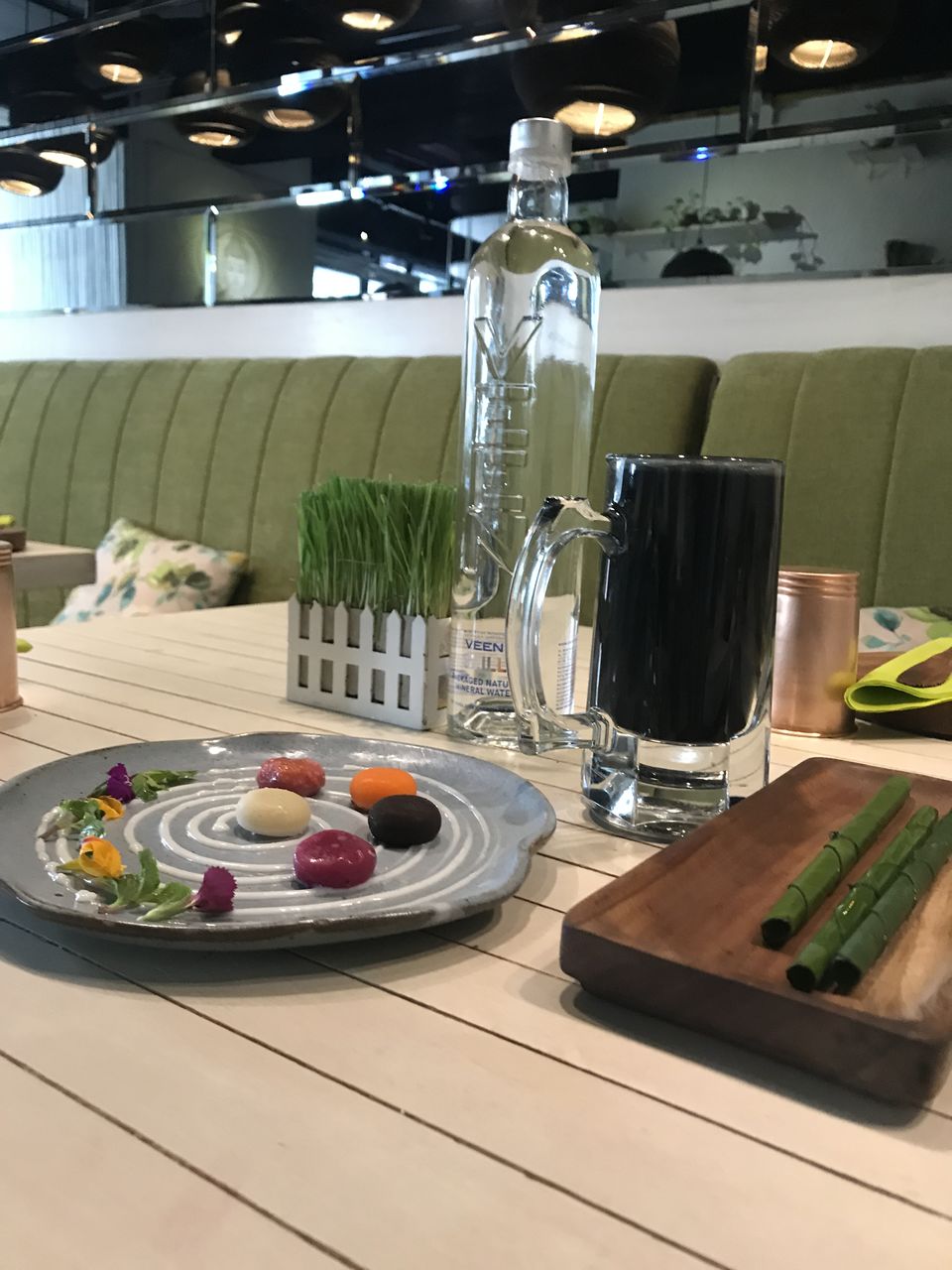 Another interesting fact is that they use Himalayan rock salt instead of the usual salt and this too has many health benefits.
If you are a real health freak, you know why this should be on your bucket list: Healthy food and great taste! One of my favourite places in town!