It was a November afternoon. The humid air was getting drier and cooler by the minute. The sharper turns and twists meant that we could no longer sit still and steady.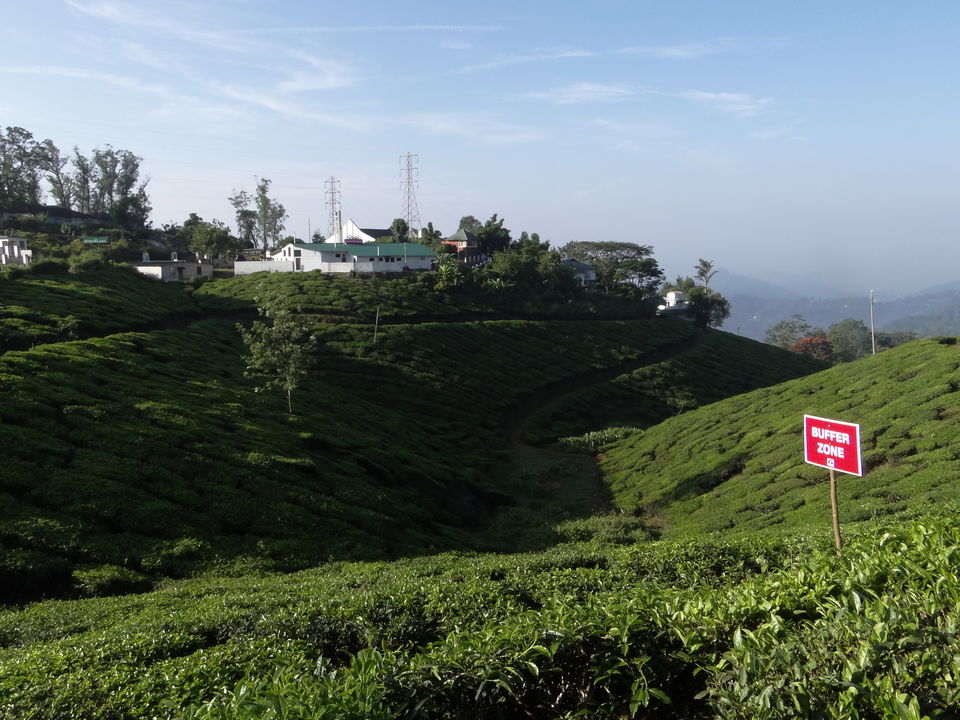 And then the bus came to a screeching halt. "Anachal", the bus conductor shouted in a Malyali accent. We hurriedly grabbed our luggage and jumped out. As the bus departed, we finally realized where we were. A small little stretch of road, with just a couple of shops. I began to wonder if there has been a mistake. I checked the location on google map. The Munnar town was still 10 km away. Did we really make a grave mistake, booking an unknown place in a town far away from our intended destination? Anyways, we didn't have a choice. So we quietly picked up the bags and started to drag them in the direction that the google maps would lead us.
We walked for a good 200 meters and then had to climb uphill for another 100 meters. By the time we reached our pinned location, we were all gasping for breath. "Your destination is on the left", said the google lady on the phone. We looked up, it was a huge blue gate in-front of what seemed like a mansion. 'The Blue Mist', read the board on the boundary wall. We walked in and were received by a fine gentleman.
The first impression of the property seemed very satisfying. It looked like a villa with huge wooden windows and doorways, white sandstone floors and lush green surroundings. We were told that our rooms were upstairs. We were a bit disappointed at first cause we had already imagined what it would seem like living in those vast spacious rooms, walking through those doorways. But boy, were we so wrong! It was a whole different world upstairs. We had a huge living area as we entered. It had a small dining table tucked in one corner and a sofa set in the other. And yet it had so much of space to move around, to walk, to run, to dance! The rooms were large, spacious and very comfy. They had a huge balcony on the other end overlooking the mountains and the town below. For the first few moments we were lost, taking it all in.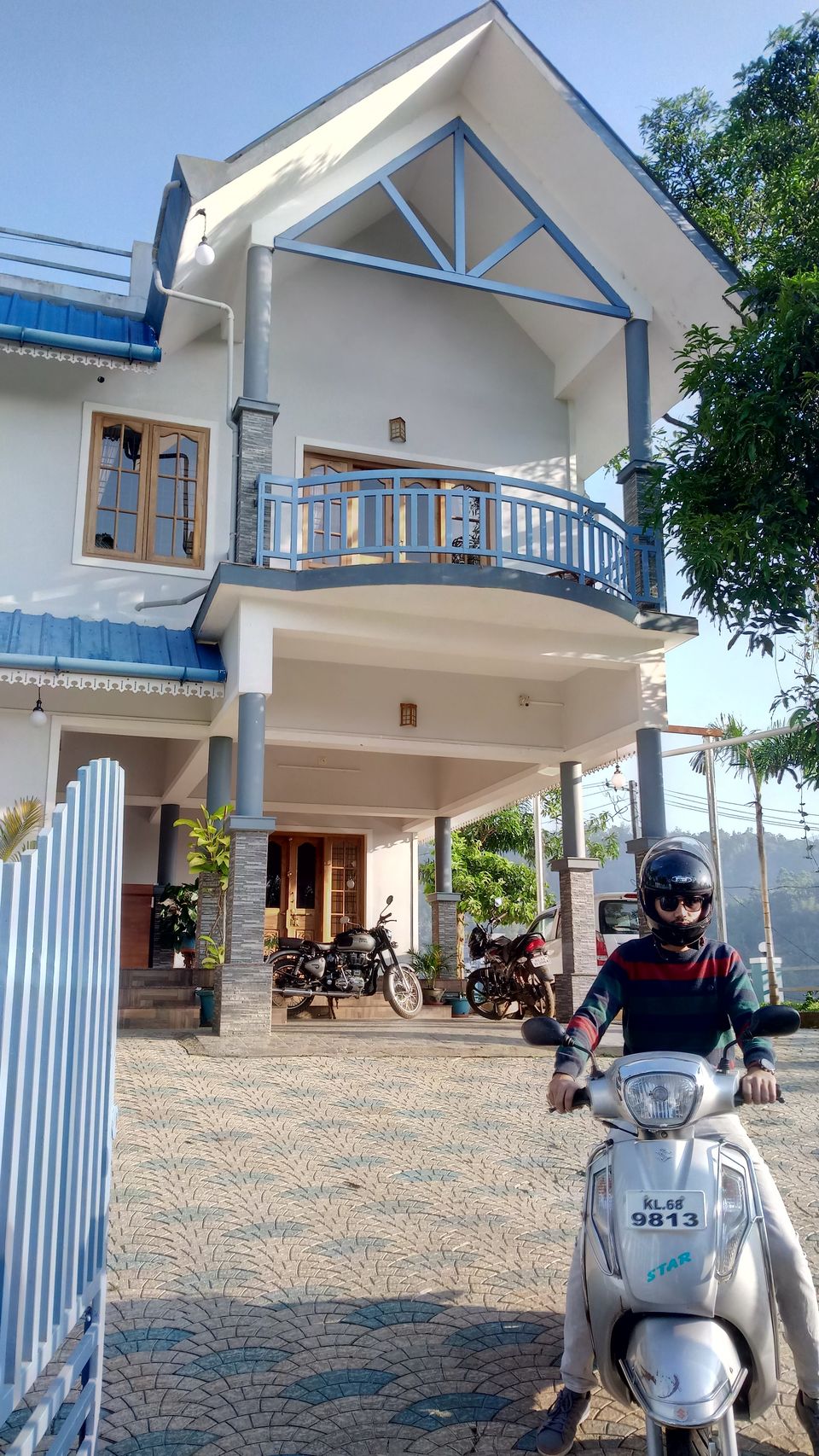 And then the terror struck. As we were unpacking our stuff, we realized that one of our bags had gone missing. A small flashback and we figured out that we had left it in the bus which was now already on its way to Munnar. And as our fortune would have it, it had all the valuable contents, our wallets, our identity cards and what not. The moment of celebration had suddenly vanished. We were in a state of shock and regret, clueless what to do next.
We rushed to our housekeeper, with a faint hope that he might be of some help. He listened carefully and responded very calmly -"Relax, I have a friend who drives an Auto rickshaw at the Munnar bus stand. I will call him up and ask him to check. Do you know the Bus number?"
We stared blankly at each other's faces. Does anyone ever care to note down the number of every vehicle you board? We all nodded and went back to our rooms, saddened and disheartened. The housekeeper made the call and said something in Malyali. For the next few minutes, we just kept sitting, blaming ourselves for our stupidity. The housekeeper was very re-assuring, however, somehow we didn't believe him completely. Having been born and raised in North India, we have learnt that once you loose something financially valuable, it's gone forever.
20 minutes later, the housekeeper returned with a photograph on his phone - "Is this your bag?"
"Yes" - we exclaimed almost simultaneously.
"My friend has it in his possession and he is bringing it here. Should reach in 30 minutes or so."
This lifted our spirits. First we thanked the spirits above and then we went in awe with the sheer honesty and humility of the people which is so uncommon in the north.
Soon enough, the guy arrived and humbly returned our bag with all contents intact. We all went ahead and thanked him for his generosity. We decided we should board his auto to show us around. And then the evening went by.
We returned post dinner, to our stay. And somehow, someway, it had all transformed. We entered our living area and found it to have been filled up with a different kind of warmth. The yellow fluorescent lights somehow magically infused us with a homely feeling. We sat down in the living area, put up some light calm music and started to talk of all the things that were right or wrong in our lives, seeking each others input, opening up about all our troubles, worries, things that haunt us, just like home. The conversations went on for hours and we lost track of time. Then we went on to the balconies. The town below had already retreated to sleep. The moon and the mountains, however, stood guard, smiling at us from a distance, reminding us that home truly is, wherever your heart is. No matter wherever you are, if you are with the right kind of people, home will never be too far.
I have been to many places now, stayed in all kinds of hotels, home stays, hostels. And yet, this was an experience that stands unique. For some mysterious reasons, maybe the ambiance, maybe the hospitality, or maybe just the time and the company we had, it felt so much like home.