Friday and Saturday were planned as talent hunt days for fresher's. For some reason, holiday was declared on these two days. So I decided to go to my hometown (Abohar). I asked my friends to accompany me and they accepted my proposal. We booked our tickets for Friday noon bus to Abohar. The bus was at 1:15 pm so we booked Ola (Ola is a cab service in India, just like Uber) and left for bus stand. Suddenly it started raining but somehow we managed to catch our bus. The journey was interesting in the beginning but slowly it became boring as it was 6-hour long. But throughout the journey, my mind was occupied planning for coming days. We reached Abohar at 6:50 pm and my driver was already there to pick us up. When we reached home my mother welcomed us with soft drinks and some Indian snacks(samosas,paneer pakoras etc.) After all that and getting refreshed I gave them tour of my house. Around 9:00 pm we had our dinner. Then I Took them for my city tour and we ended up having ice cream scoops from Havmor.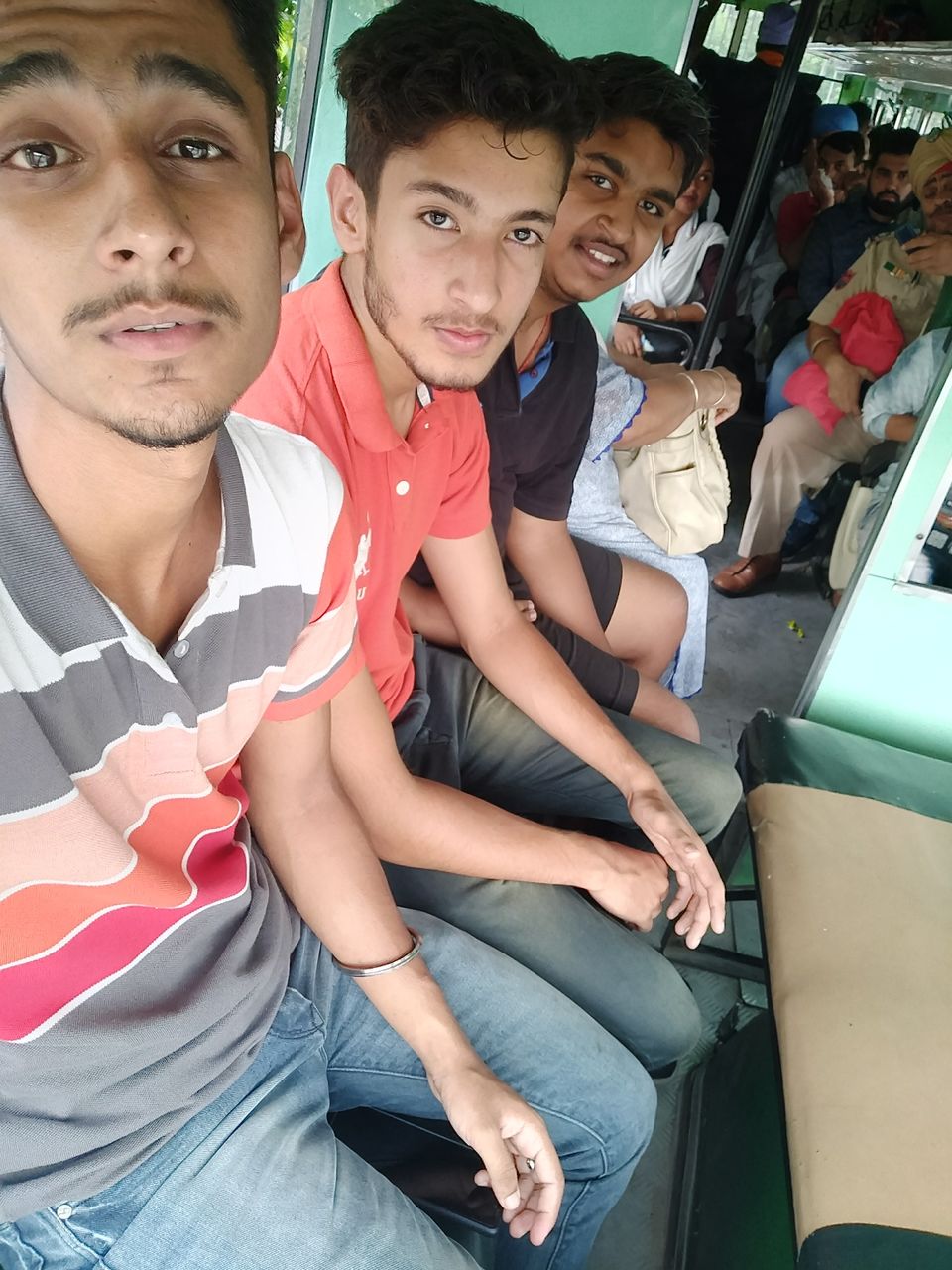 Next day we started with having our breakfast (chole bhaturas,cold coffee). After having our breakfast we got ready as we have to watch Akshay kumar's movie gold. We missed our show so we went to another theater. The movie was fabulous it was about our hockey team and our first Olympic gold medal win. We didn't have our lunch in any restaurant because living in hostel always make you home cooked food. In evening we didn't have any fixed plans so I took them out on a drive we met my many old school friends. I showed them all the market famous kurta pyjamas shops (traditional Punjabi dress). Then we went to a short tour of farms and enjoyed some off-roading on car at last took bath on motor(the source from where water is supplied to farms) and came back home.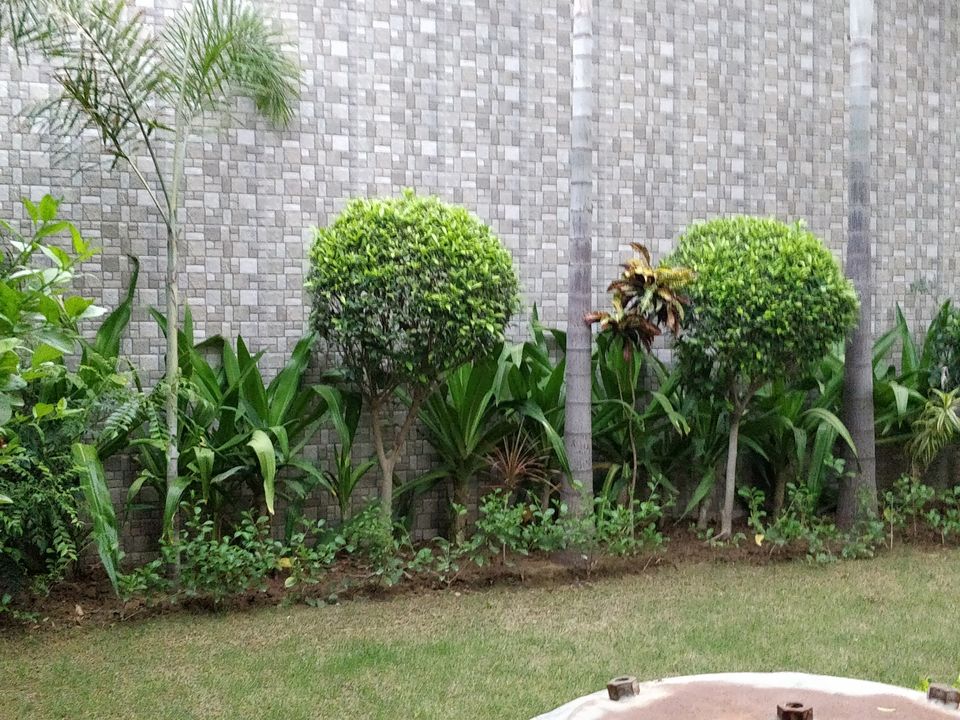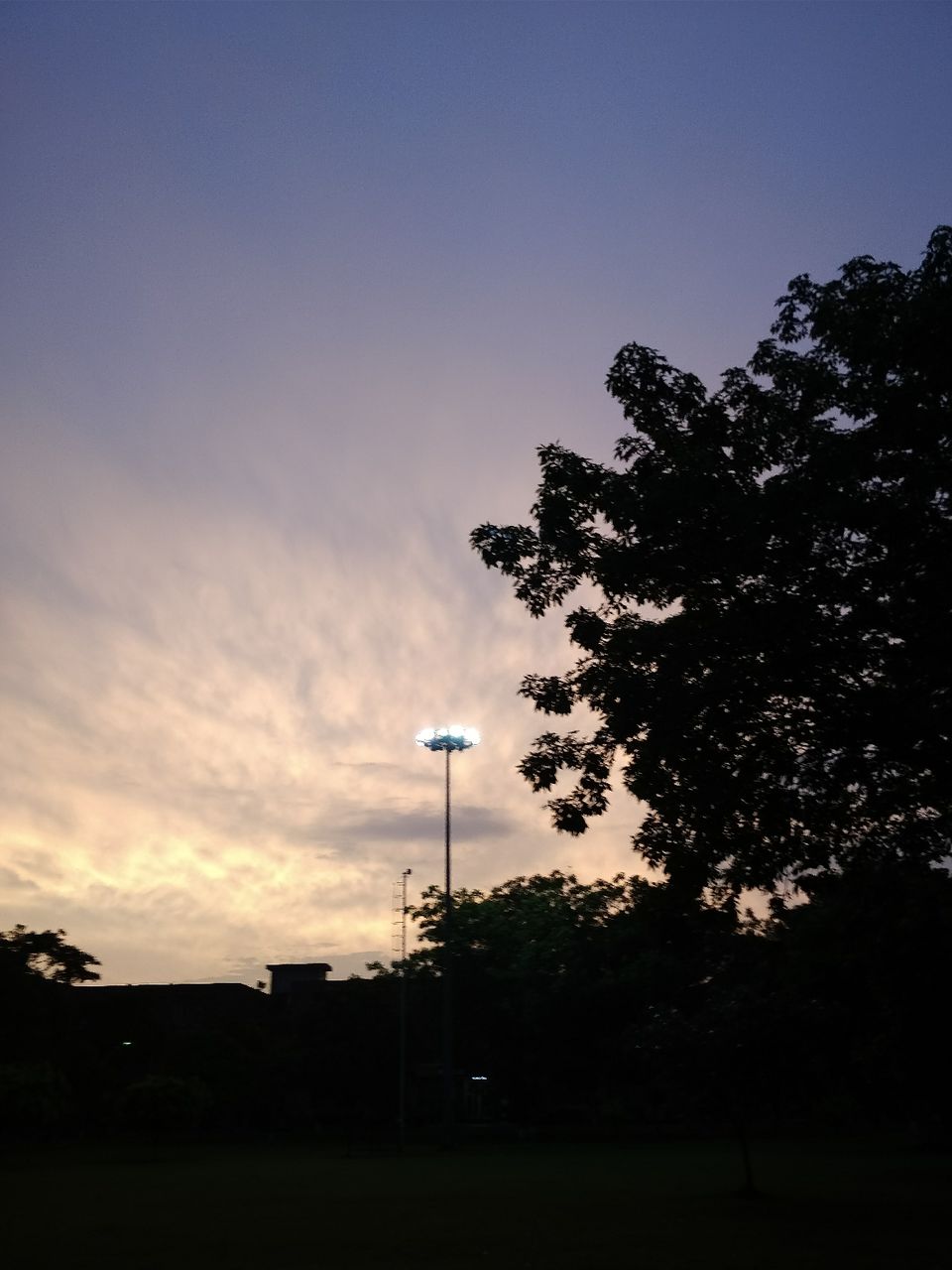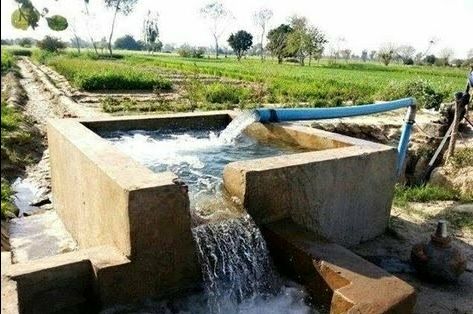 We all got ready by 9:00 am as our plan was to go water park(lotus park). We went there entry fee was RS. 400. We quickly changed our cothes and rushed to the park. The first pool was a wave pool. Then we took all the water slides. The last was rain dance(it was a setup where artificial rain was there with loud music being played by side). After all this we took shower and got ready and went to amusement park.  There
we had different rides(bull ride, roller coaster etc).
One of my got hurt by his own knee(from bull ride) so we gave him first aid available there. Then I took him to doctor it was minor face injury. We came back home. In evening we planned to indo-pak border (45-50km) from my house. We left at 4:00pm and reached there by 4:50pm. Ceremony started at 5:45pm hooting from both sides was competable. The passion seen in soldiers on border was just appreciable and made us more confident of our safety. The atmosphere and crowd there was so enjoyable. We left from there at 7:20pm. Border was in adjoining city fazilka. There we also saw tv tower which is  second highest man made structure  in India and 44th in world(305m/1001ft.). After all activities we came back and went to sleep as we were supposed to leave for college tommorow.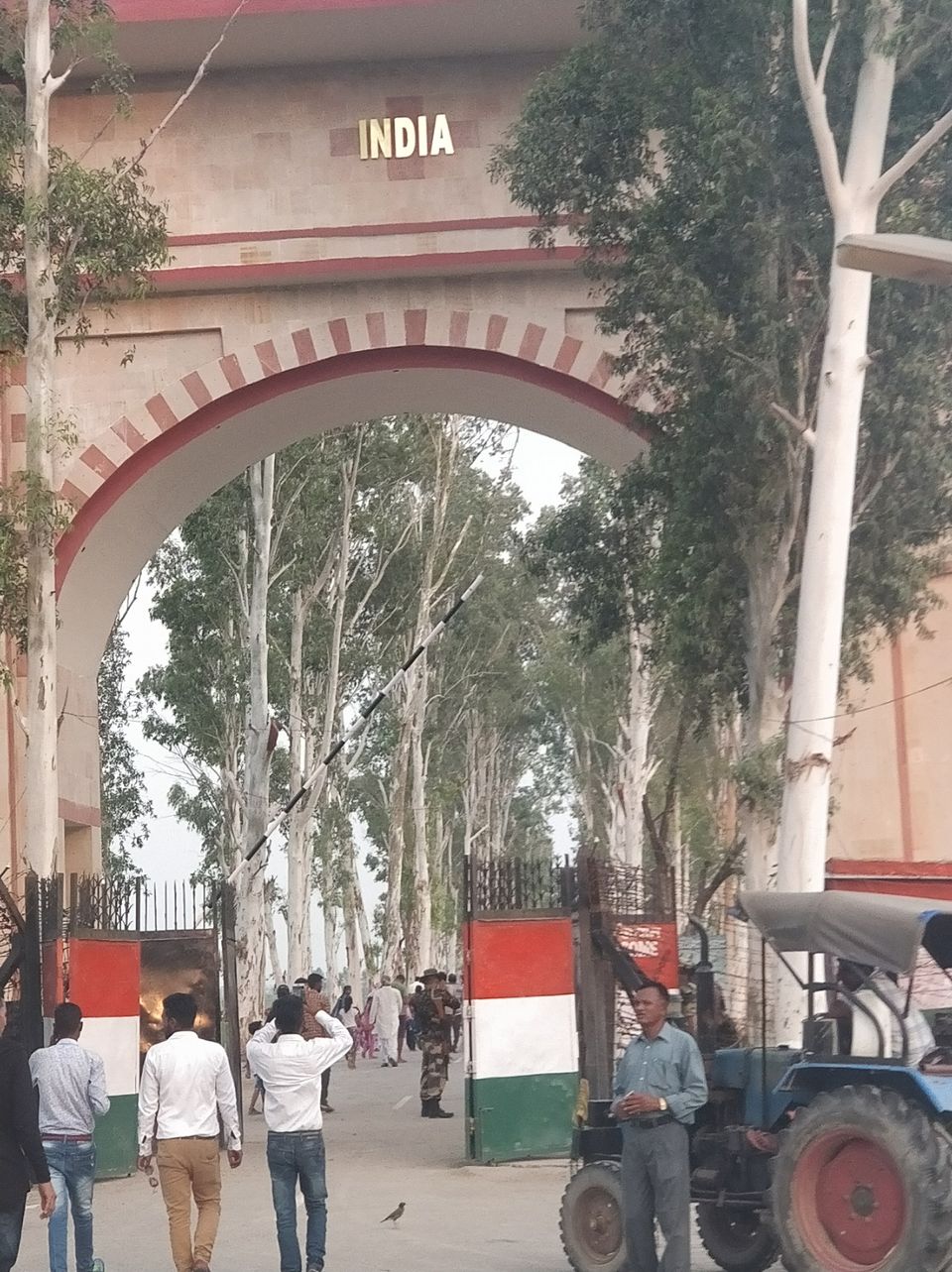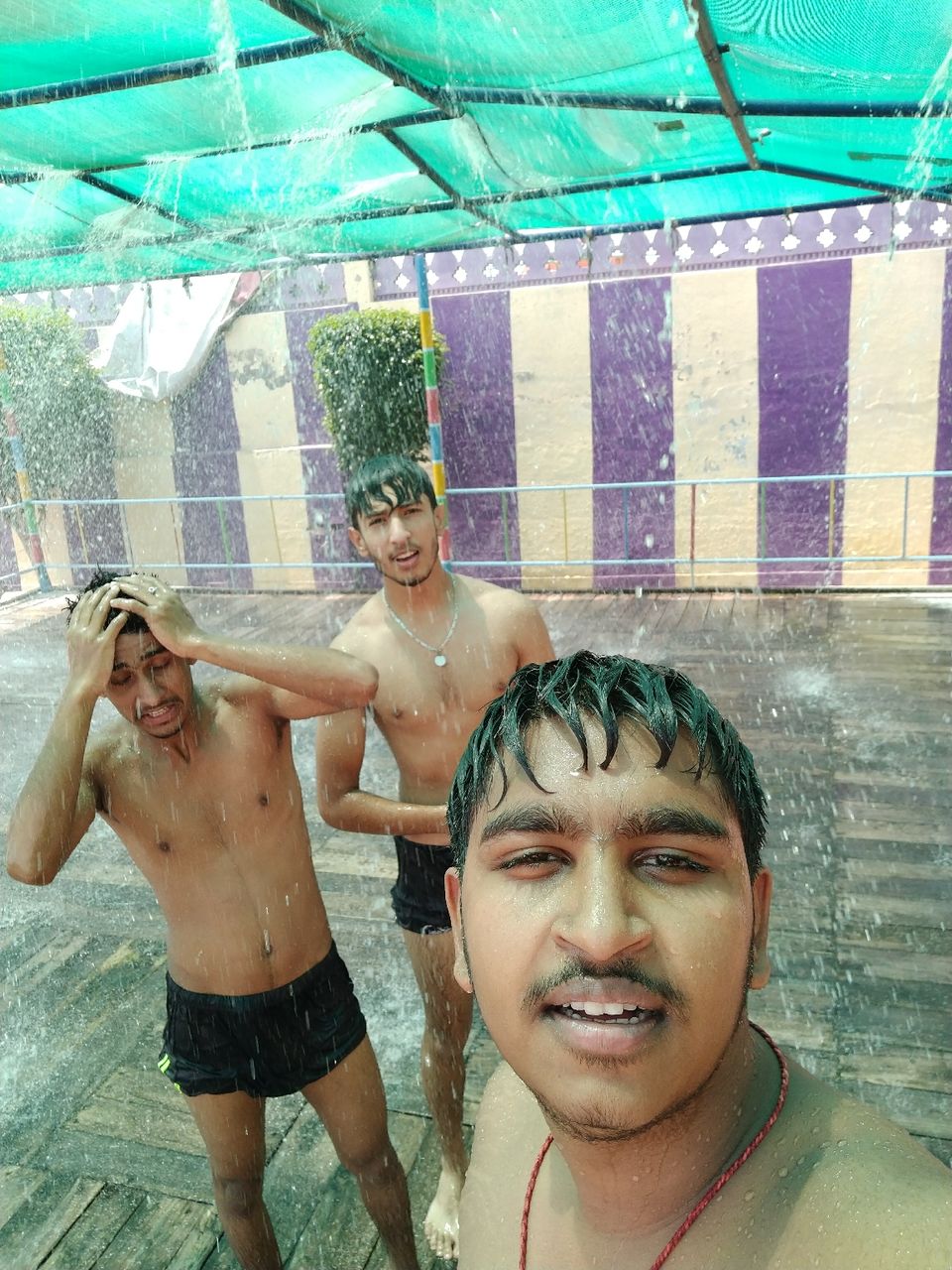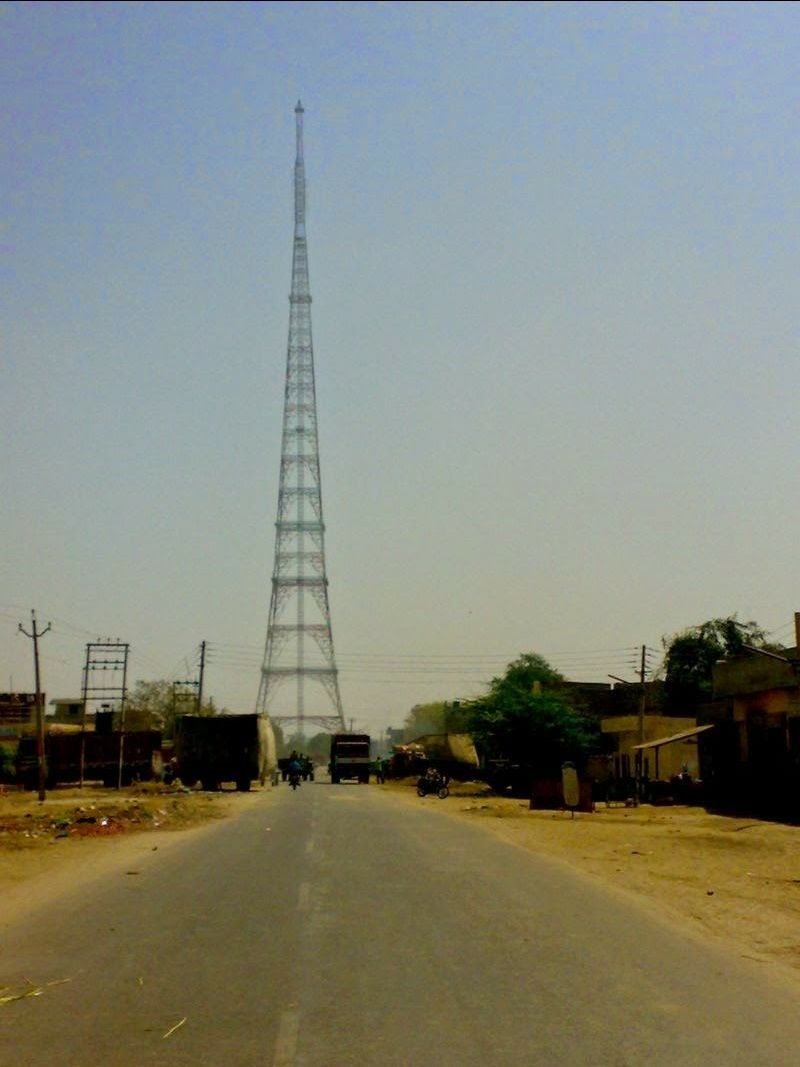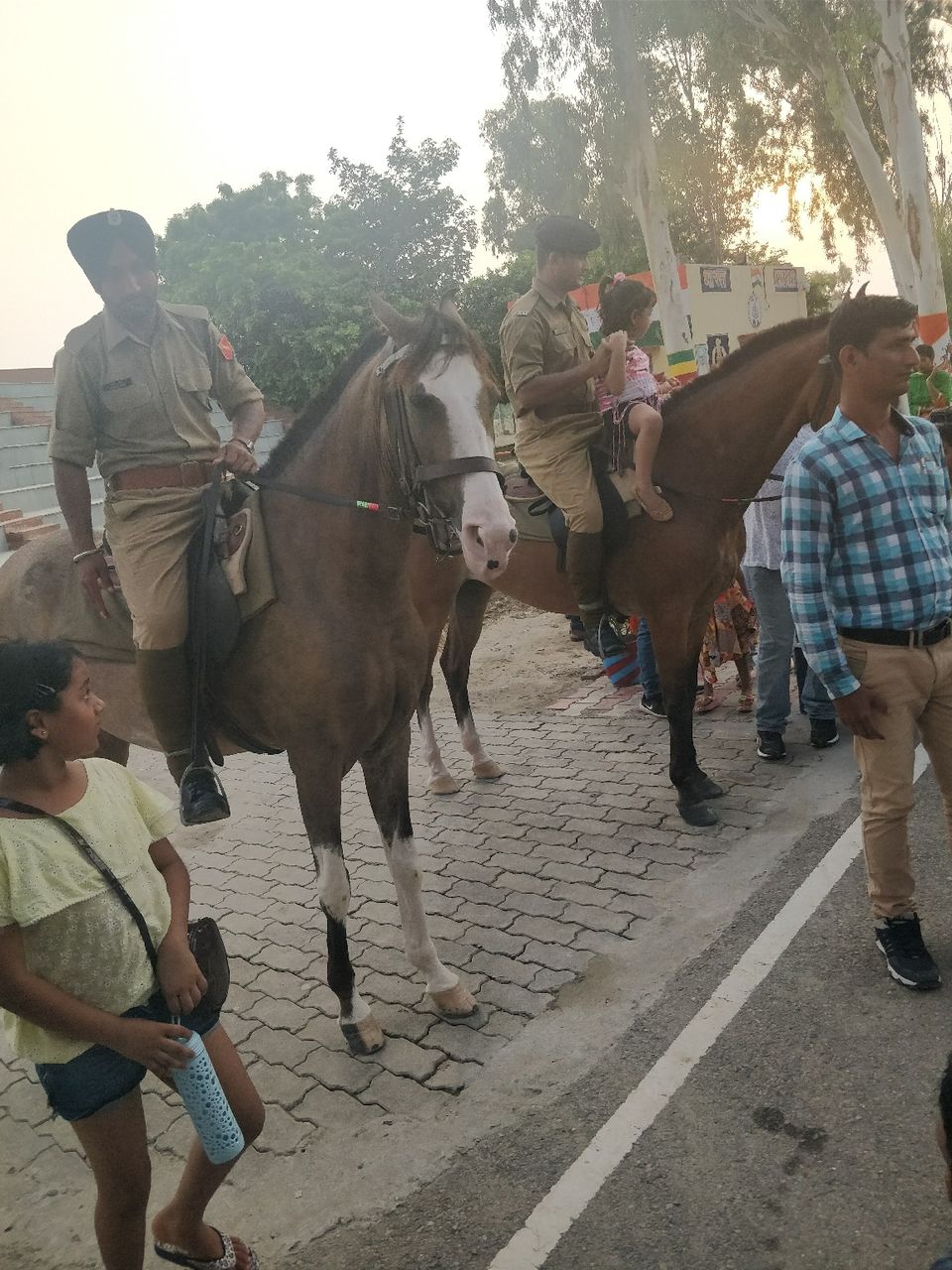 Early morning at 4:00am we left for college. My father dropped us to college and most of our journey was spent sleeping. We reached college at 8:15 am and got ready for our daily routine life.
Going to my own home town I got a chance to experience my city from an angle from where I had never before. We all enjoyed and got refreshed. My parents were also very happy seeing my hostel friends.