Having not ridden for few months, the frustration was slowly creeping in. We finally decided we deserved a long break, and what better place to visit than Munnar/Thekkady. This is one trip which I had been planning ftom 10-12 years , but never materialised.
So, place and duration of 5 days decided, we booked places to stay and now just looked forward to the trip. We decided to head to thekkady first, and then to munnar. The plan was to do trekking and explore thekkady, and relax @ munnar before heading back to bangalore. As, we all know, plans never works out :p.
Started on Saturday morning around 5 am, and after a good ride, reached Thekkady by 2pm. We were looking for the Eco tourism ticket centre, but hit our hotel(The grand thekkady) first, so decided to check in. After a quick shower and lunch, we picked up tickets for the evenings shows and next days trek.
On the way, we ran into Mr Prabhakar Soman of kolhapur who was attempting to set the Limca book of records for the fastest bike ride from Kashmir to Kanyakumari. We were pleasantly surprised to know he was around 60 years old. He later called to inform us that he had bagged the record. Hats of to Mr Prabhakar.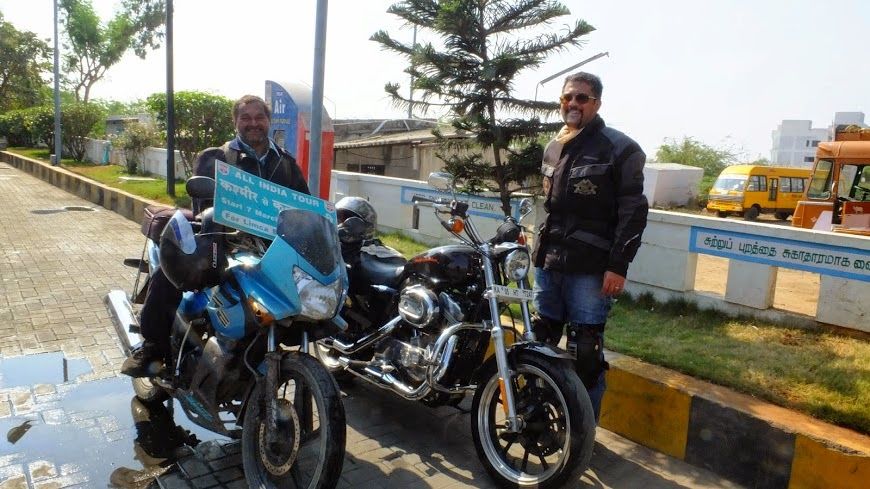 The hotel is ideally located, and everything was a 5 minute walk (A clean and comfortable hotel). We grabbed some quick tea and pakoda( Out of this world paripu/uddina vada) from the local tea cart outside the kalaripayatty and kathakali arts centre. The Kalaripayattu martial arts demonstration and kathakali dance was really breath taking (literally too, as they actually let fly some bamboo rods by accindent into the crowd). The shows are back to back and 1hr each, and they are not to be missed.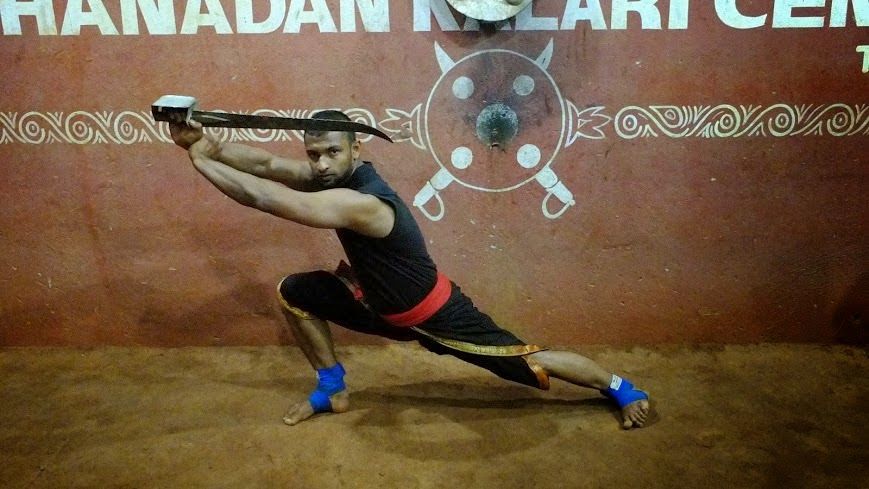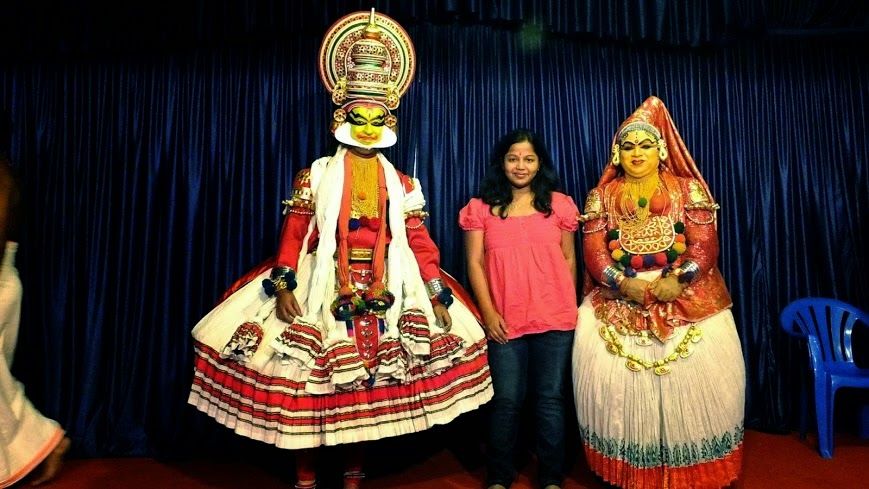 For dinner, we decided to hit a local place called hotel Altaf, which had Sulemani chai to go with. This was the first time my wife (Though a mallu) was having sulemani chai. The veg options was the usual in kerala, parata and tomato fry, but was tasty. The non-veg options were decent, and after more than few cups of tea we called it a night, as the trekk was pretty early in the morning.
The messed up thing about the trek is, the start is quite far away from where we have to pick up entry ticket (This is excluding the eco trek tickets). Luckily, a rickshaw guy dropped us back just in time. After quite a bit of wait, the trek started with a armed forest guard/guide and few helpers/trainees. The food was packed, and was nothing to write home about (In-fact few bakes goods were stale).
The trek was for close to 1.5hrs, and we saw lot of birds, and malabar squirrels. We finally hit the periyar lake and got into the bamboo rafts. The lake is really un-touched, and we found a lot of birds and frogs. We were lucky to find 2 wild elephants. On our way back, when we exited the national park, we were surprised to find the rickshaw guy who had dropped us in the morning waiting for us. So, without thinking, we hopped on, and reached the hotel saving 1km of walk. Lunch at hotel Ambadi was kind of disappointment, as the food ran out and we ended up getting only limited sadya(meals), but what ever we got was tasty.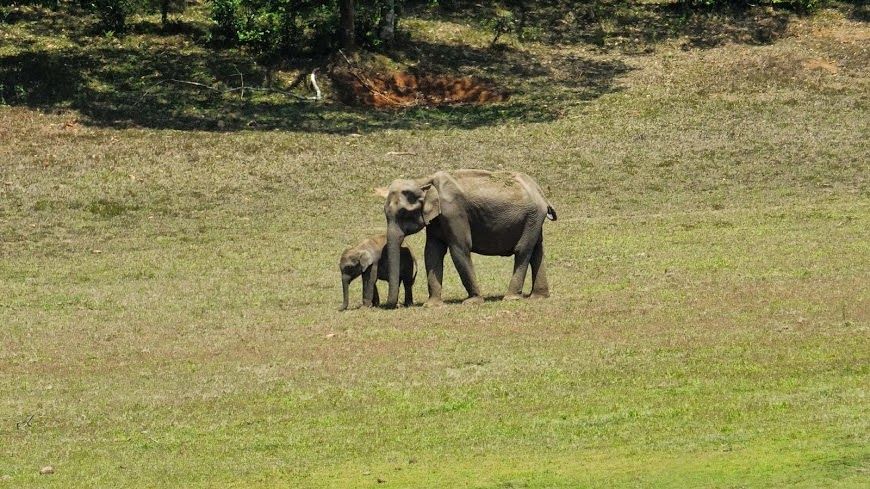 In the evening, for a lack of better things to do (after glupping down more vadas), we decided to attend the tribal dance show. It was nothing great, but a decently put on show. My wife joined them on stage for a small dance. We then started out in search of medical shops, as we had given away ours to a old lady who had fallen down from a bike. We ran into Sree Krishna marwari restaurant, and we ended up having some good authentic marwari meals and then after more sulemani chai, called it a night
Woke up early and went to the periyar lake for a cruise, and saw a lot of wild buffalos, boars, deers. But the funnier part was wild humans trying to run from the parking lot to the ticket booth. The first thing we did once we were back was look for mallu/kerala breakfast. After not finding any, we asked a rickshaw guy to drop us to some local hangout, and to our surprise, he stopped right next to our hotel. We were laughing as there was a local eatery run by 2 ladies right next to our hotel (no boards and quite hidden). My wife in her excitement asked for sulemani tea at a place run by christians. It took some explaining as to why I could not control my l laughter. The appams, Puttu, kadla curry and Egg curry were fresh, and lip smacking good. With our stomachs full, we headed back to the room to start packing to check out and head to Munnar.
Wasted almost an hour going the bad way (A short cut I thought would be better), and to my disappointment joined back the normal highway which was really good. It was pretty hot, and we ended up stopping at multiple places for fruits or to gulp down juice (Discovered Pineapple and strawberry are awesome combination for a juice).
After asking around for the hotel, we finally hit the hotel (The wind munnar). Its quite secluded, and built on a cliff. we decided to have more ice creams, and skip lunch. In the evening, we took a small trekk to nearby caves. Reaching there was a breeze as it was down hill, and through farms. It was really isolated, and the hotel guide took us around, and got back some wild lemon grass back to the room as room freshner. On our way back, as the sun had set, we decided to take the road back, and the inclines were really a pain :p.
Early next day, we took the 4x4 jeep to go to kolukkumalai tea factory, which happens to be the highest tea estate in the world. The first jeep broke down around 100 mts from the hotel, and held up the traffic for some time. Then a replacement was called, and after a delay of 1 odd hour, we finally were on our way. This trip is not for the faint of hearts. The road, is actually no road. Just some rocks and stones thrown around in the midst of the tea factory. I was amazed at how easily the driver was taking it. Its a slow, long and quite violent ascent and descent to the tea factory. You get thrown around a lot, but the views from the top are worth the pain.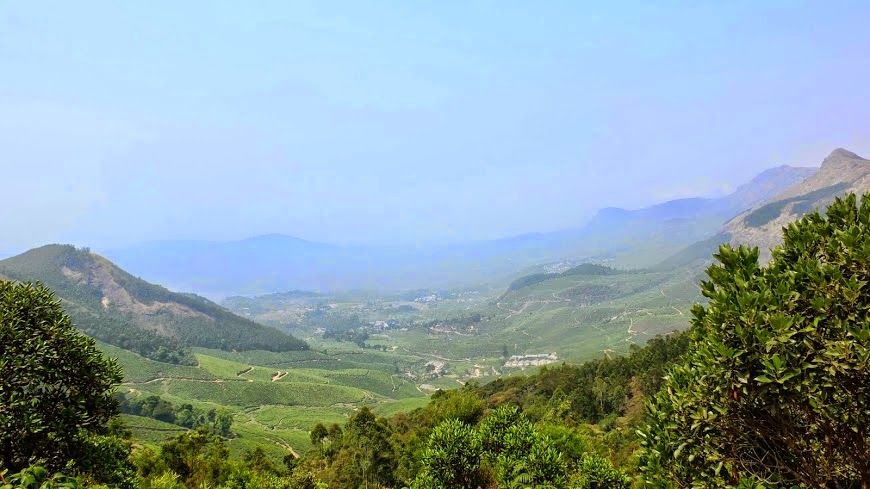 We had a round of the tea factory, and some fresh tea from their canteen. We bought some tea and climbed down back. For lunch we had the driver stop and join us for lunch at a local place. Meals was more tamil than mallu (Not surprising as apparently workers walk across the slopes to tamil nadu rather than taking a bus which takes longer). Wife bought some snacks/chocolates for the drivers kids and we got dropped back at the hotel.
We had been hearing chant from a temple at the bottom of the valley, and the hotel guys gave us directions. The ride was good, and we reached just as it got dark. After a short walk from the road, we hit the temple which was in fact very small, but since there was some fair, there were quite a lot of people(They were staring at us as if we were from another planet). After my wife was done with the religious stuff, we headed back, and climbing the hill in those narrow dark roads was awesome.
We called it a night, as we had to start for bangalore the next day. The wind munnar has some spectacular views from the rooms. Its isolated, and on a cliff. You can see the whole valley, and literally listen to the valley. The staff are very helpful, and the food is really really good. I would rate this as one of the best hotels I have stayed at.
We started pretty late, and were surprised to find some isolated, but awesome roads through the forest. Once we climbed down the mountains, the heat started getting to us pretty bad, and we stopped for more than 2 hrs for lunch to beat the after noon heat. Riding towards hosur in the evenings is never fun, and the traffic gets pretty wacky.
Over all, we had a amazing holiday. Surprisingly we ended trekking a lot, and had some amazing food. And I was not disappointed after waiting for years to get to munnar/thekkady.
This blog was originally published on 'On the road to nowhere'