Before being a driver I always aspired how great it would be to roll a 4 wheeler on these shiny roads of Oman. My dream came through when I passed the road test on the third attempt with flying colours. Bismillah, what a feeling of emancipation.
I come from a city where you get public transport for 18 hours a day, however in Oman the scenario is quite different. Without a driving licence in Oman, life is cut short, as public transport is almost non-existent. However recently the municipality has started Mawsalat Bus Service from Ruwi to Mubaila and back. However most folks still rely greatly on their personal vehicle as their only reliable mode of transport.
So for my future fellow-mates and future inhabitants of this great city, I have sat down today to pen down my experience of learning to drive in Muscat. I will try to describe and enunciate as much as possible, but as rules and regulations often change in Oman, so I would request new drivers to consult a professional trainer before taking any decisions.
I have often travelled miles on road, but this shortest and the most tense road trip was worth mentioning as it was the only one so far with an Arabic cop sitting beside me. As I look back now I can still feel the sense of adrenaline that rushed through my veins when he said "Start the car..lets hit the roads".
Nitty–Gritty


Step 1. Eye Test/Signal Test: Go to the nearby Royal Oman Police driver License department. Currently two are there. One in Al Khoudh another in Al Qurm. Get hold of a learners book for which you will need two passport size photographs with blue background and undergo an eye test. Also mug up the road signs then and there and give the signal test. These two tests are easier to pass, just take a day off for these two. Even you can go alone to the ROP license department and take these tests. All you need as paperwork is a valid civil id.
Step 2. Drum Test: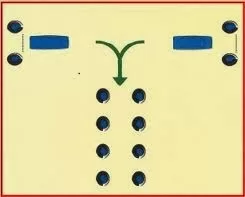 A person needs to move the rear of the car from left in-between the line of drums till it is straight and aligned perfectly inside the column of drums. Then go out completely and place the car on the right and again enter the dome of drums from the right. So basically if mapped to real life situation its like reverse perpendicular parking from left and right. Practise it thoroughly as often the spacing between the practise site and the actual test area differ. The actual being narrower. If you touch any of the drums during this procedure its a fail. Also remember the manoeuvring should be smooth, the car cannot be moved back and forth in between the drums to readjust the spacing.
Some nice videos for your reference which I often looked at before giving the actual tests.
Step 3. Slope Test:
Put your car on a slope in 1st gear with the hand brakes and leg brakes on. Once the guy on the signal post gives signal. Release the leg brakes, slowly put on the gas as you release the hand brakes. Make sure the car does not move back an inch while doing so.
A nice video on how to drive uphill may help you to understand the procedure.
Step 4. Road Test: Once the drum and slope test is clear, comes the part where most learners take multiple attempts to pass. However daunting it looks initially be sure that you will pass as many before you have. Just that it takes sheer human patience and persistence on ones behalf to achieve this step in flying colours. Please make sure you know the area very well before the day of the test. Ask the trainer to train you in the same area in the same time span each day before the test happens. Here a policeman will sit beside you and instruct you to drive while the trainer will sit in the back seat of the car. Be sure that what the cop looks for is safe and confident driving. Generally they test for turns, signals and roundabouts and lane changes. Just be sure to look in your mirrors before you change a lane. Interested viewers can check the map below which I took for the test.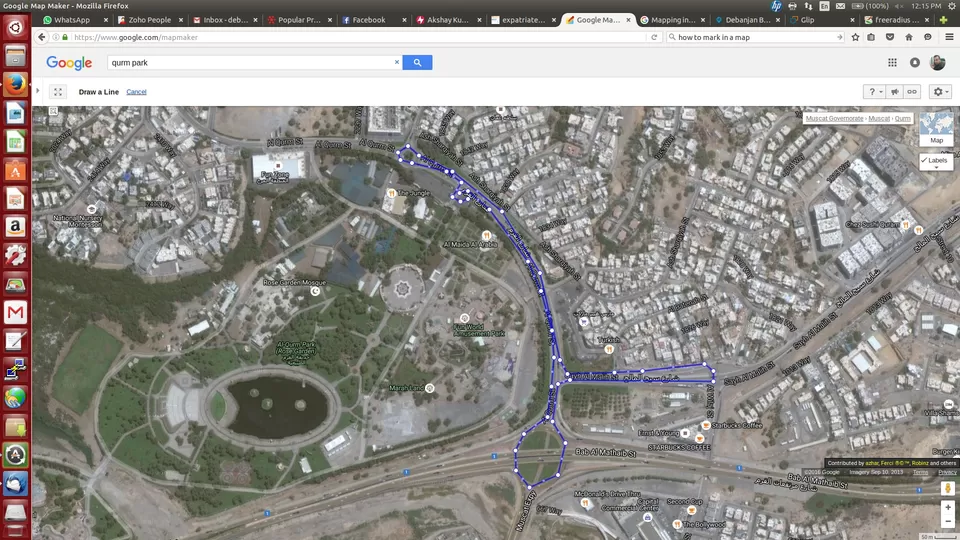 So as the saying goes, just take the name of the almighty and jump into this chaos and Inshah Allah you will come out successful, because there is nothing that can stand in front of sheer human effort and diligence. Getting a Driving License is nothing compared to what man has achieved in the history of his time. :)