This post is part II of Greetings from Greece. Mykonos was the second island we went to when in Greece. By the way, it's pronounced as mee-ko-nos
Mykonos is not too far from Santorini and small high speed jet ferries travel between 2 islands. We opted for Sea jet ferry and to be safe , we booked tickets in advance. I would suggest the same to you if travelling in peak season that is July August. Unlike Blue Star ferry which has open air decks and is very huge, Sea jet was very compact. The ride too was bumpy and rough. We missed smooth ferry ride of Blue star.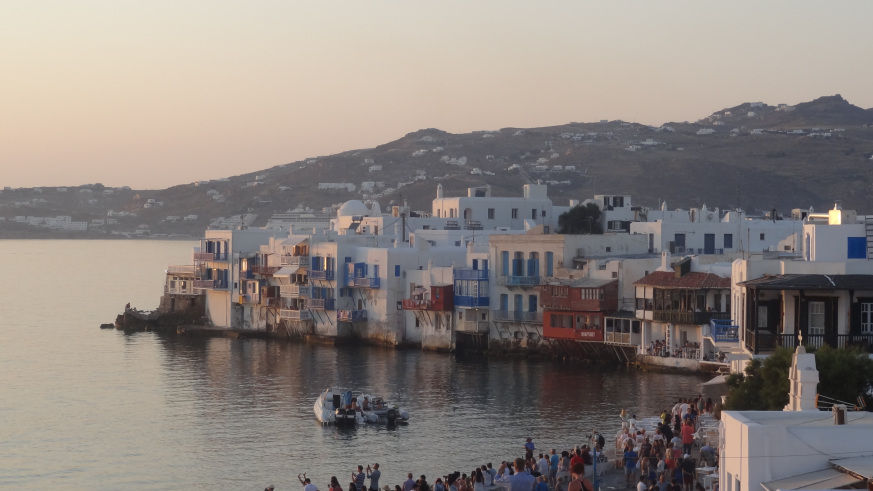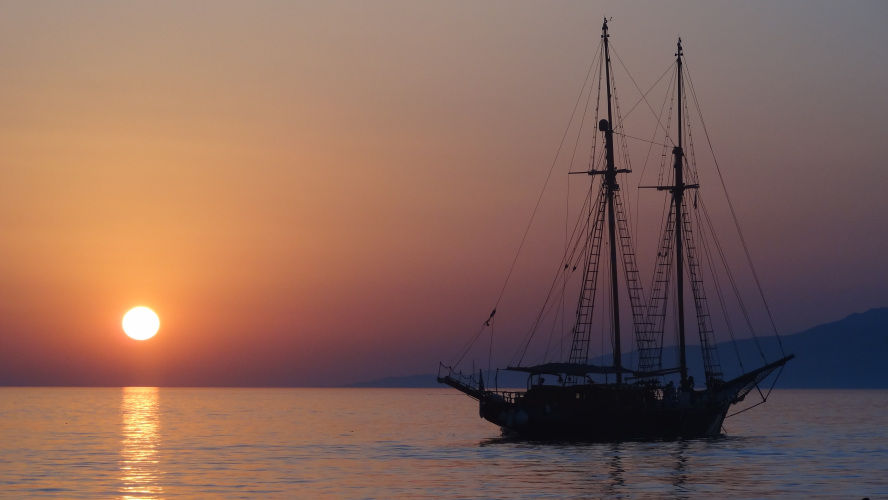 It was very sunny in Mykonos and on top of that, we had to wait for half an hour for the hotel pick up. The start of the day was disappointing and we were really counting on the hotel we booked.
May be because we had already seen postcard-like beauty of Greek's traditional houses, windmills and cobblestone streets, Mykonos didn't appeal that much at first look. We knew it's famous for its vibrant nightlife, upscale shops, lively bars and great restaurants so it was too early to conclude on anything.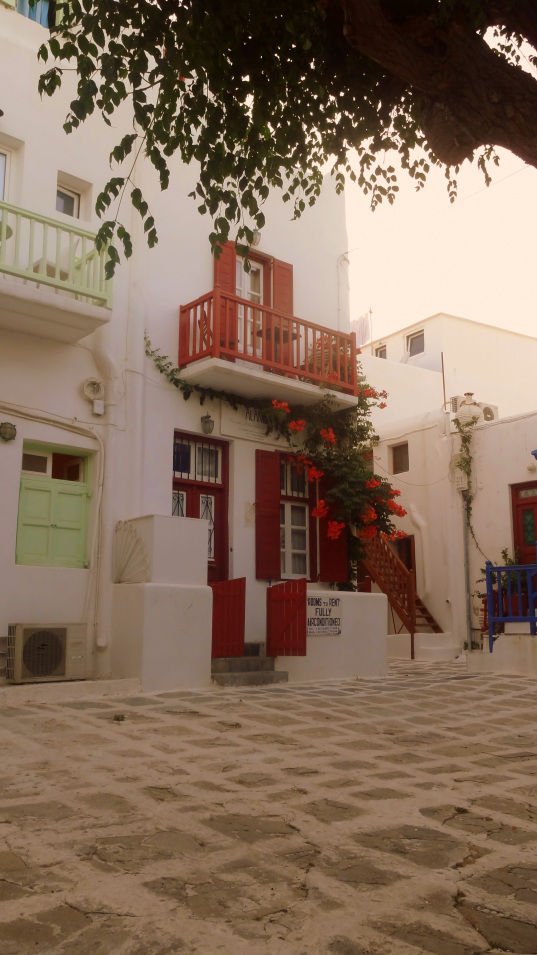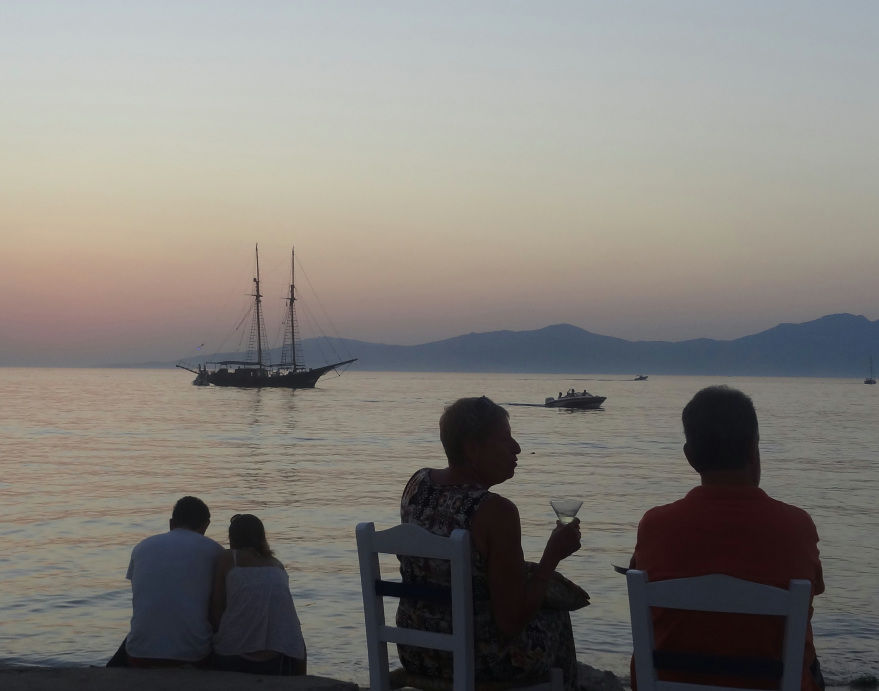 The hotel was indeed a luxury hotel and we didn't bother much about how Mykonos will turn out to be???? Little Venice could be sited from our hotel view. Like Oia, people go to this place to view sunset ,so did we.
We did not explore Mykonos much. I think except for beaches, we saw everything island has to offer. Fancy restaurants in Little Venice, maze like alleys ,windmills and whitewashed houses.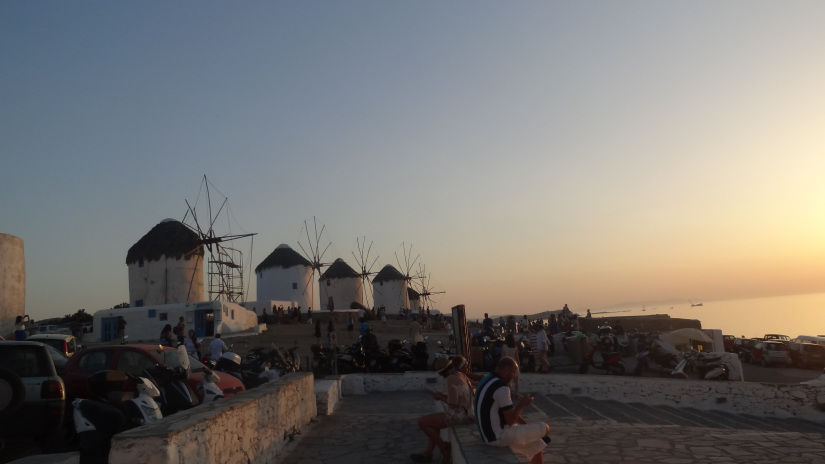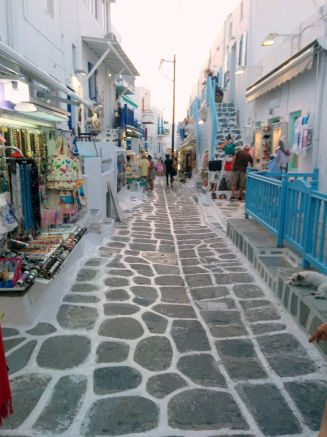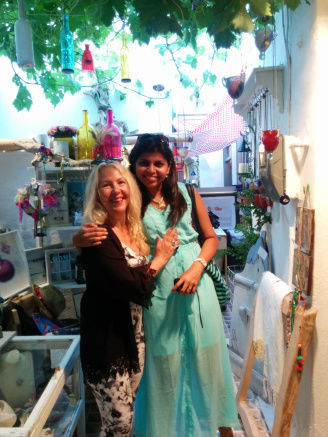 Mykonos has its own charm when it comes to shopping. Apart from numerous jewelry, clothing, arts & crafts and souvenir shops, we visited art galleries as well as traditional stores offering local culinary delights. Again! met lovely people.
The sea is always next to you when in Mykonos unlike Santorini, where you are most of the time at a height. This is the reason why ' little Venice' area will be seen crowded all the time in the evenings. It's enchanting to see variety of people from all corners of the world enjoying the buzz to the fullest with so much laughter, smiles around. The vibe was worth experiencing.
It was last day of the vacation, last chance of chilling at such a posh room before going back home. We relaxed and spent time exploring hotel and other amenities.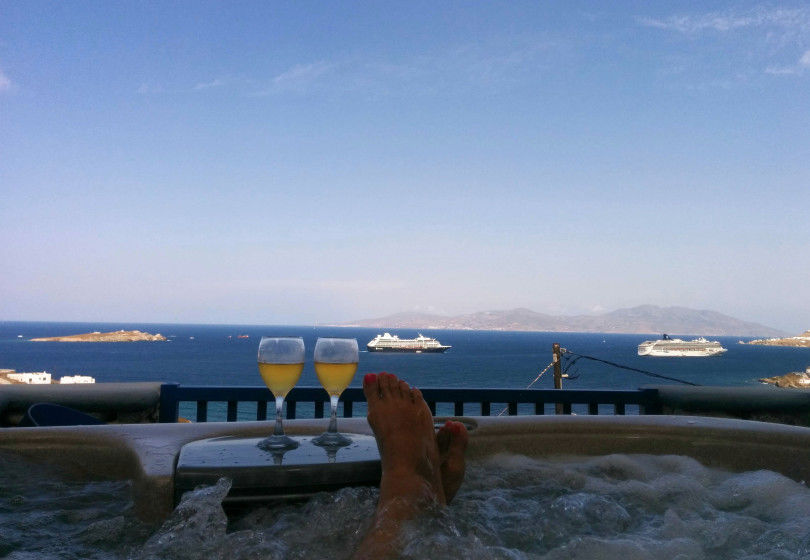 Mykonos was just a day and 1/2 trip. We did not explore much of it. We were done with beaches in Santorini and are not party lovers. So, nightlife didn't excite us much. May be Mykonos was a wrong choice for couple like us. Mykonos was just a small version of Santorini. I still feel we should have spent a day more in Santorini. Nevertheless, now we know where to go next time when in Greece
General tips:
Carry sunscreen. It's a must unless you love tanned skin
Gyro is a traditional dish and a must try.
Mythos must try for a Beer-a-phile
We hired ATV in Santorini and it was one tough bike to ride. Please take a test ride before paying the money. Plus, the road are too narrow and usually crowded so better opt for buses. Spending 10-15 minutes extra won't cause any harm but damn ATV certainly would.
Don't miss hike from Fira to Oia or Imerovigli to Oia in Santorini. I still regret not doing it. Spare a day or at least half a day to do this.
Santorini Dave is your ultimate guide for anything you need to plan a trip to Greece.
Last but not the least, click as much as photos as you can and create memories for the lifetime
This post was originally published on 'Mon Odysseys'.