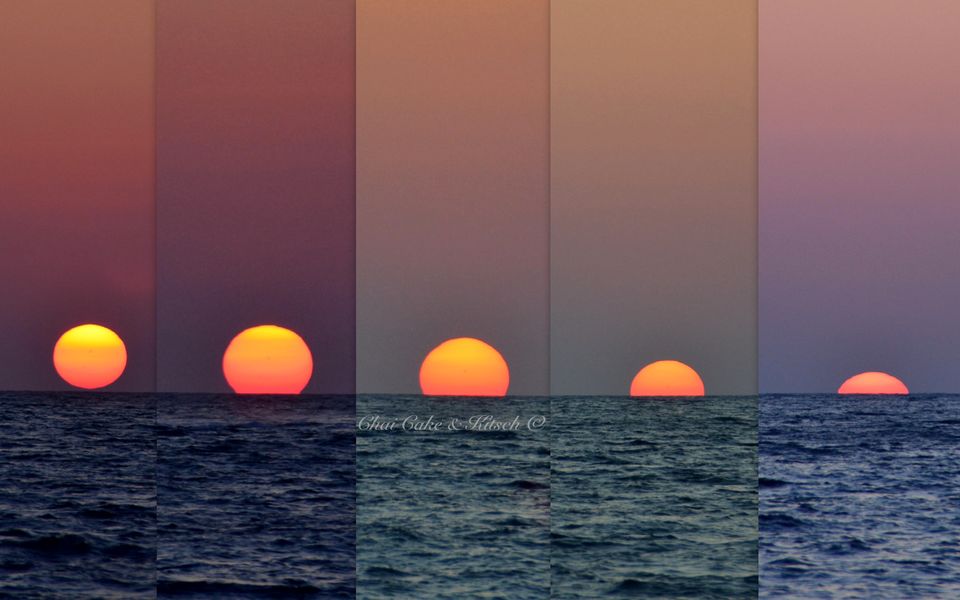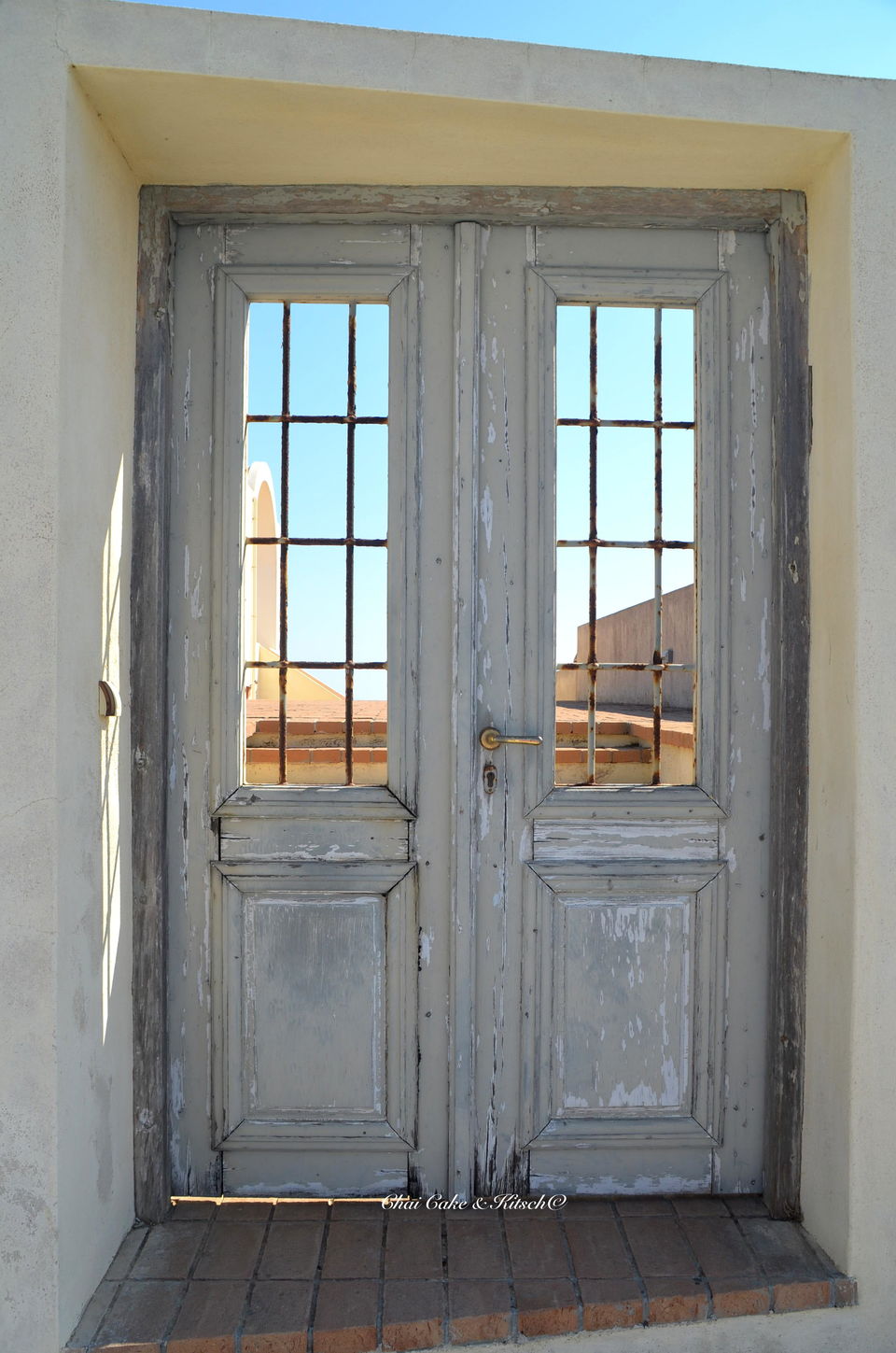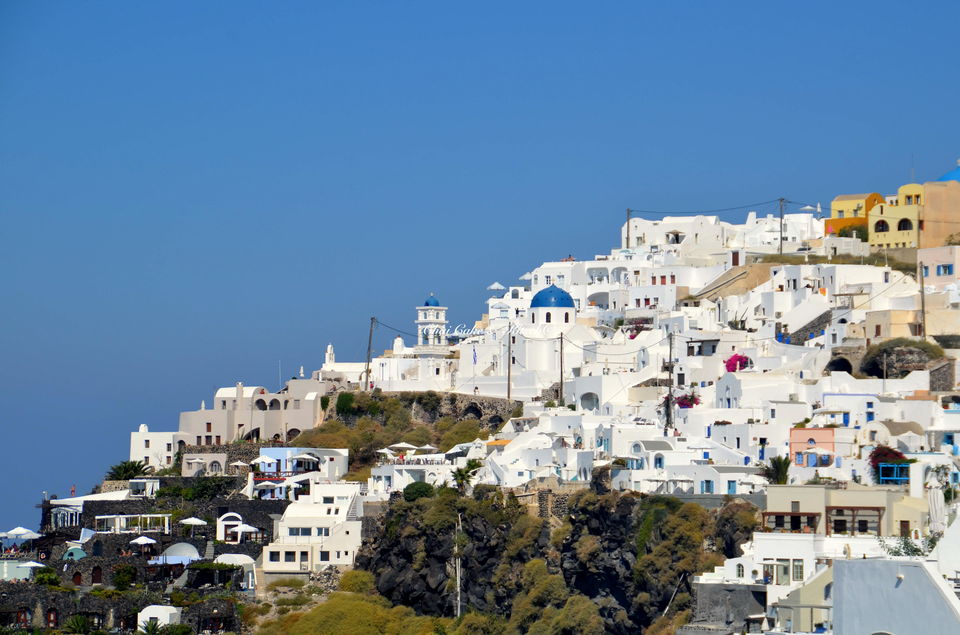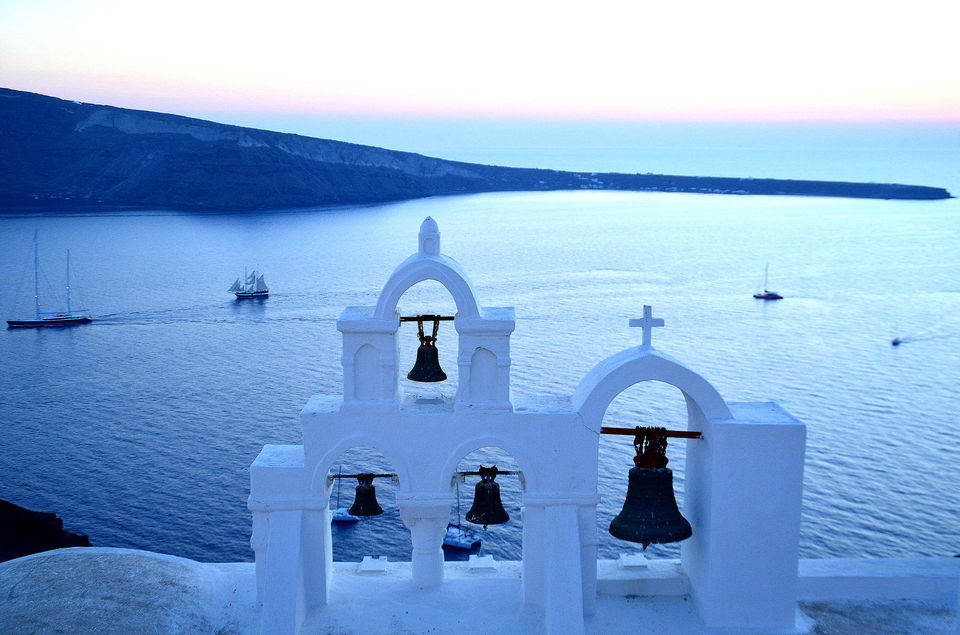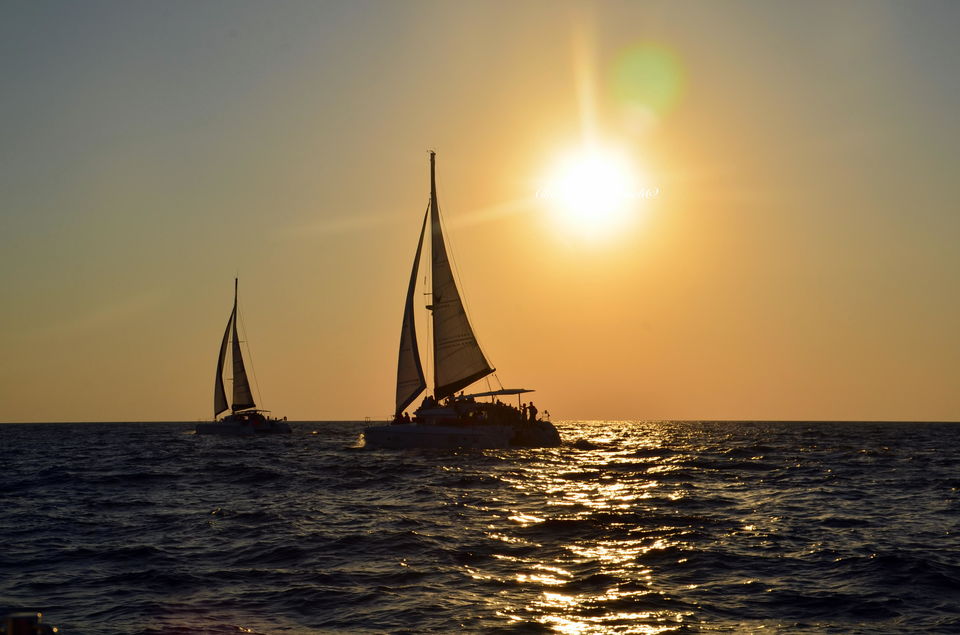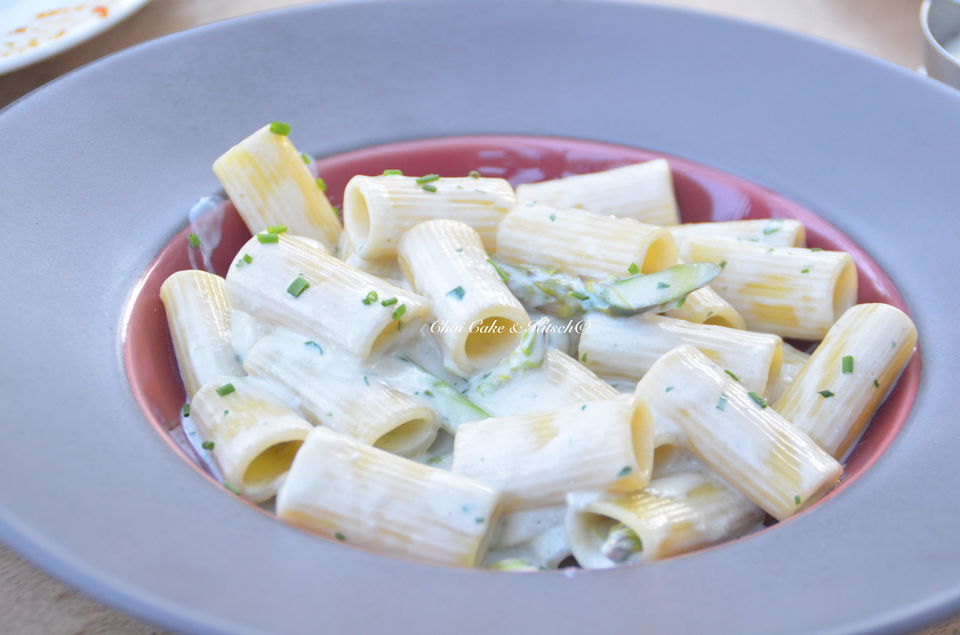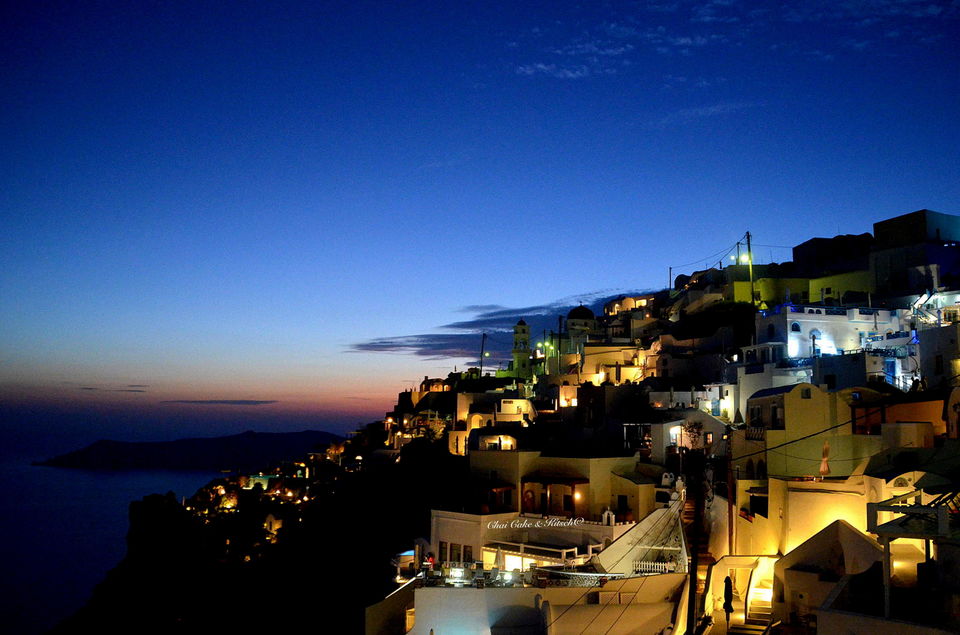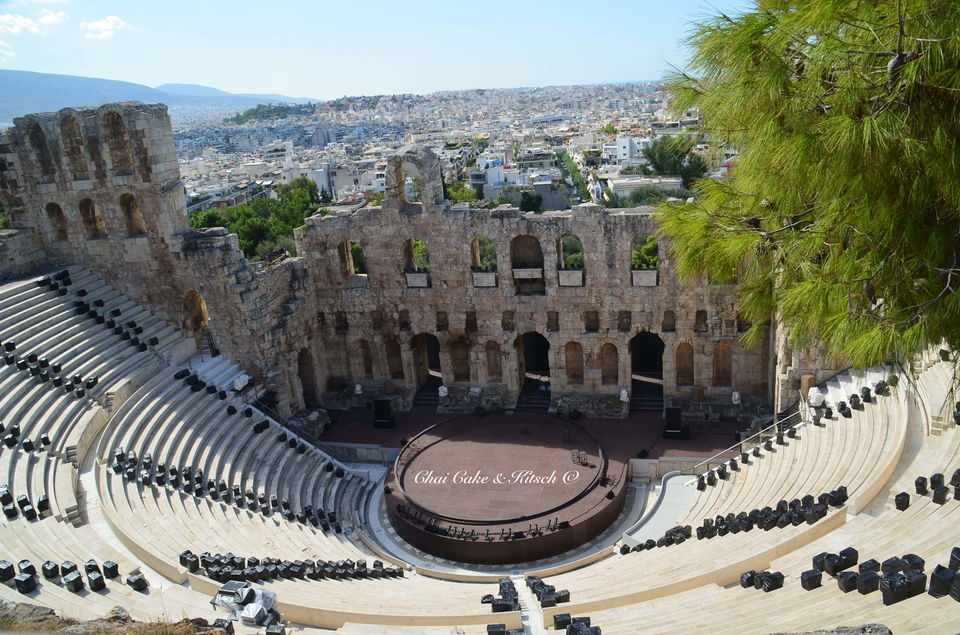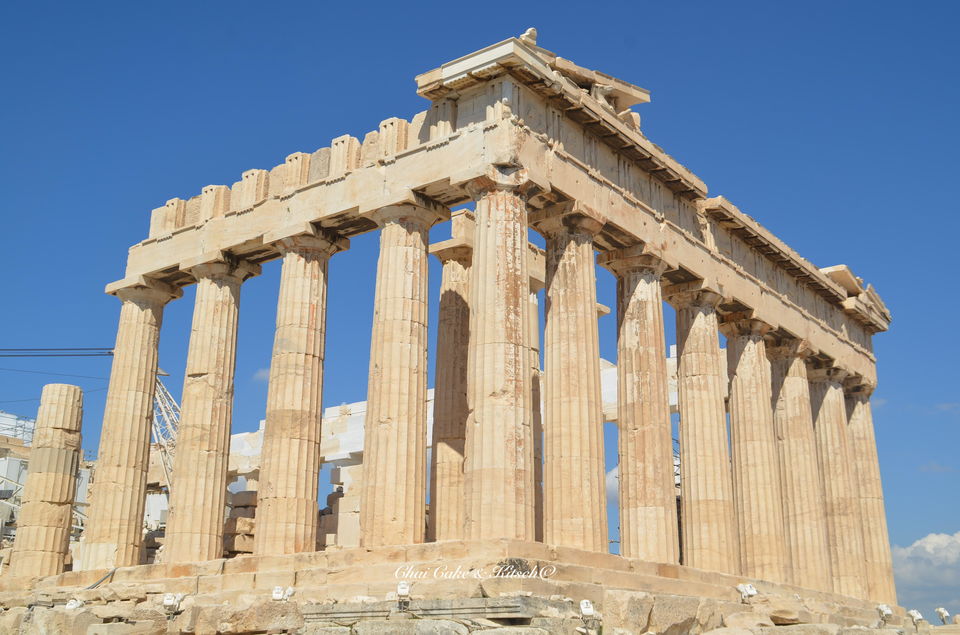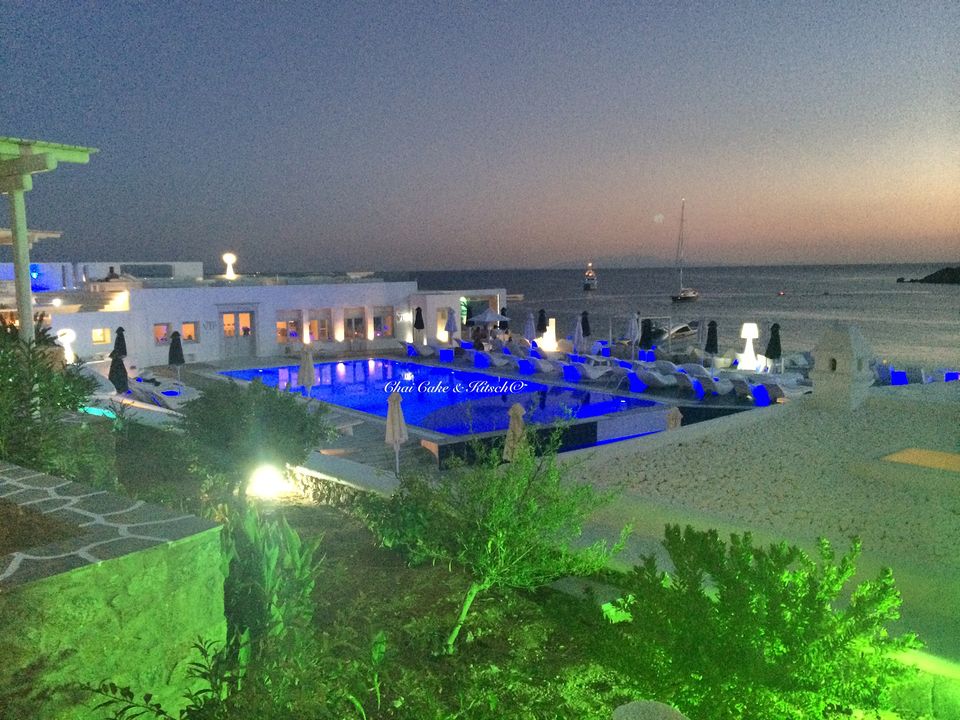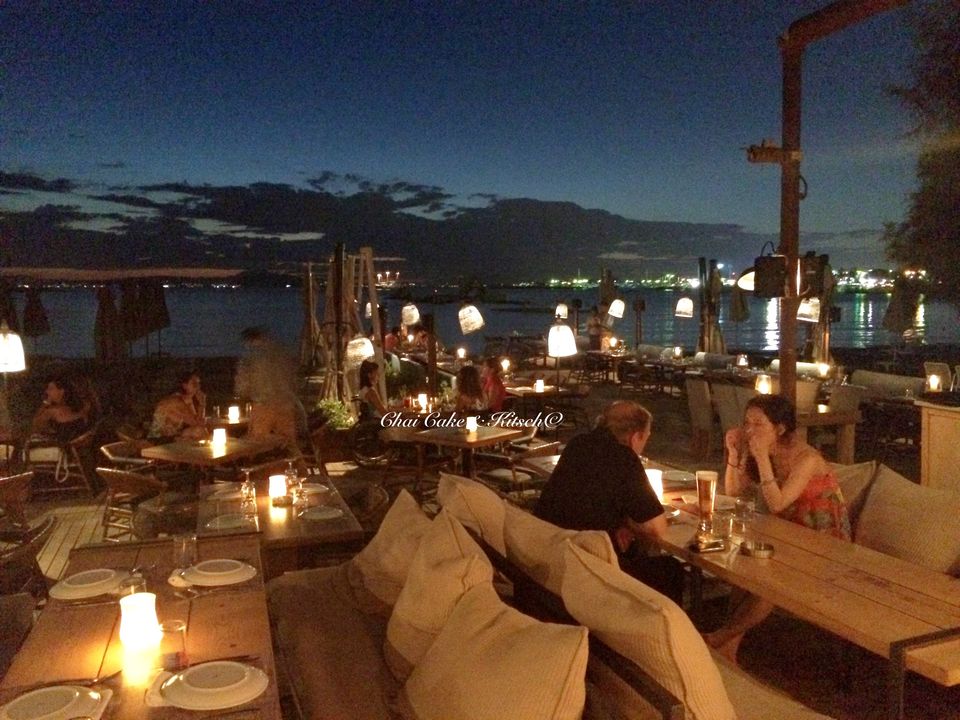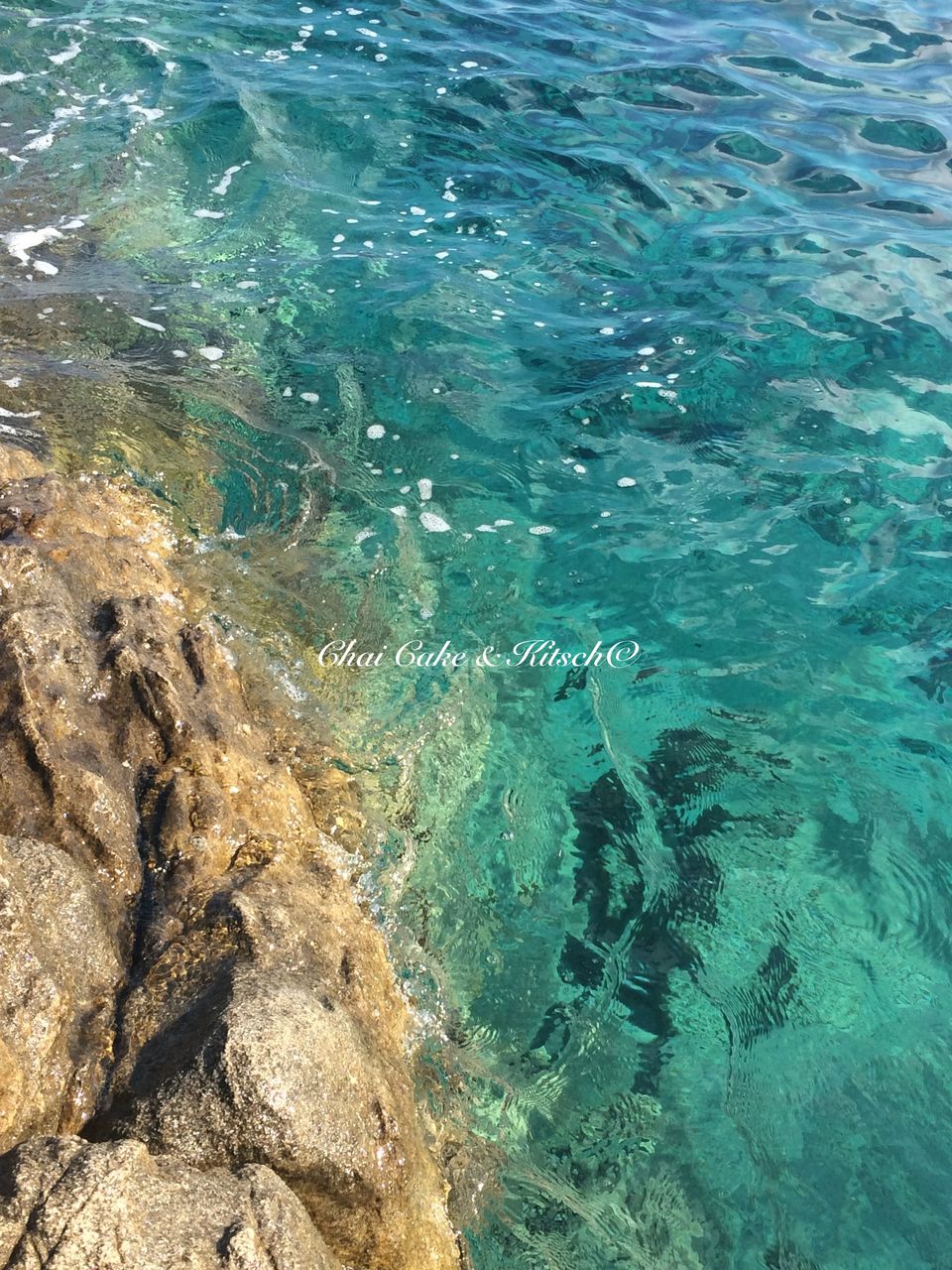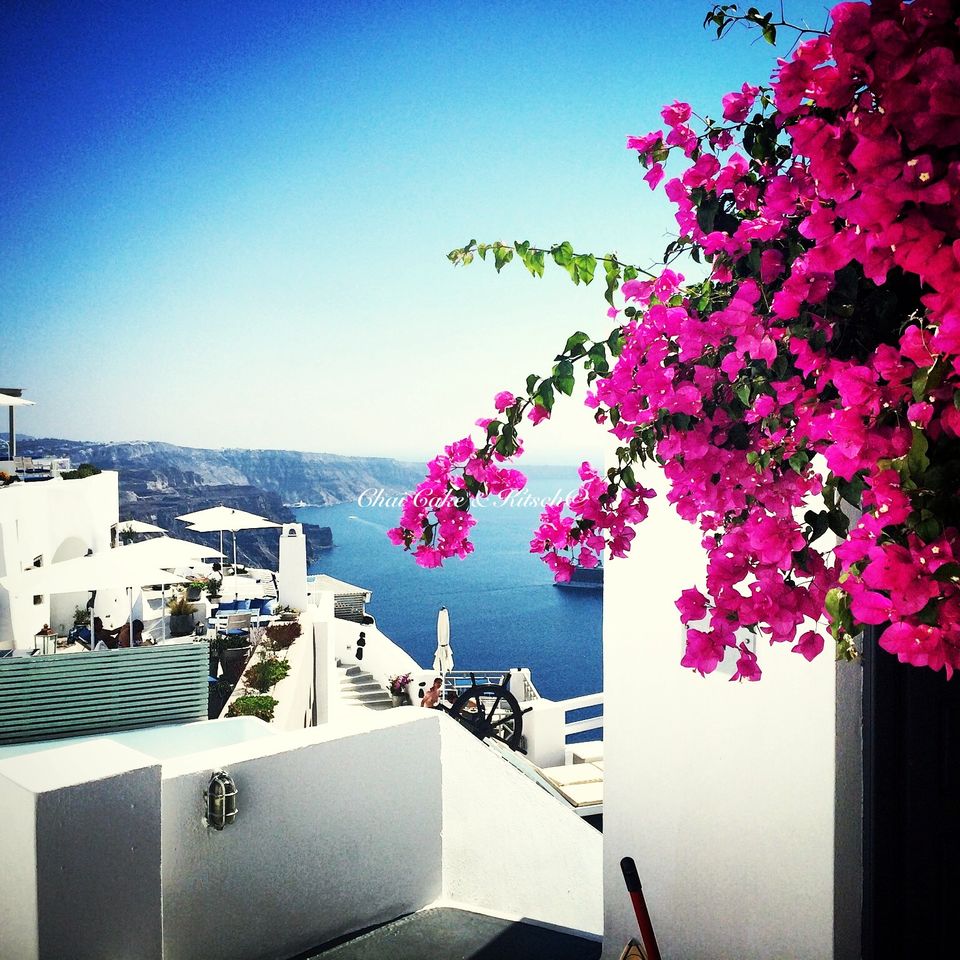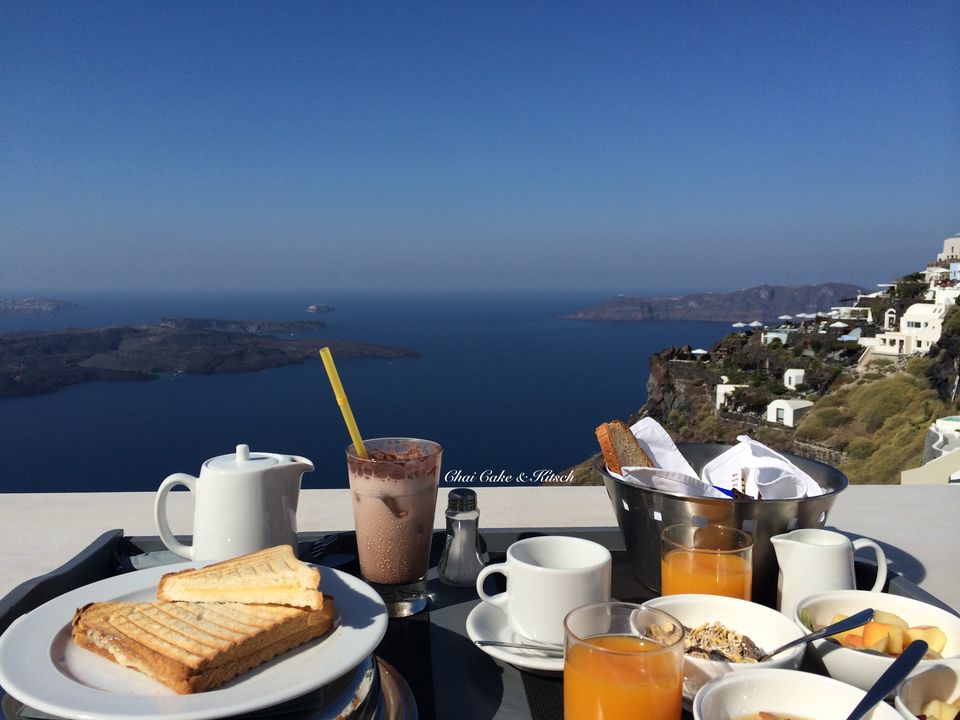 Oppa!
I'm back from my fantastic vacation in beautiful Greece, completely tanned (I don't regret it one bit!), and rejuvenated, that little wonder for the major withdrawal symptoms ☹. This magical land stole my heart! I am so glad that I can finally tick this country off my bucket list, but I do feel like I haven't had enough. I am quite certain that I will go back in a few years to explore the other islands.
We spent 2 nights in Athens (which is more than enough), 4 in Mykonos and 3 in Santorini. Here are my top 10 reasons why Greece must be on the top of your bucket list:
1. Sunsets
The island of Santorini is most famous for the riveting sunsets it has to offer and undoubtedly, this was the highlight of my trip. We took a day cruise to see one (3 p.m. – 8 p.m.) and believe you me, it's the best way to experience the magic. I recommend taking a private boat for your group as opposed to the bigger, commercial boats that take over 50 people.
Online, we found a family run business that offered to take us. It was the best 70 Euros (per person) we had spent. There were two Captains on board and one server, who very quickly became our new friends. They offered us some great local white wine, food, and Greek music. But better than that, they took us to see the Red beach, the White beach, spoke about Santorini coming into being and then suddenly stopped the boat in the middle of the sea. They encouraged us to jump in and go snorkelling. It was the most amazing thing I'd ever experienced! Even though I had a little difficulty in breathing through the tube initially, the different hues of the water and the little fish swimming around took my breath away. I fell a little sick though later on because I'd swallowed too much seawater, but the crew was extremely generous and took great care of me. After lunch (which was at 5 p.m.) once again, the Captains turned off the engine in the middle of nowhere in order for us to enjoy the sunset. It was mesmerizing – the calm of the sea, beautiful Greek music playing in the background and the Sun that seemed like it was kissing the water.
Even though the most famous sunset point is the one recommended in the village of Oia (it's the one you see on every postcard), I recommend doing a day cruise. It's an experience in itself. Besides, good luck trying to catch a place to sit or even stand to get a view at Oia!
2. Beaches
Google 'beaches in Greece' and you will be treated to some stunning images. In reality too, it's exactly the same. This country is blessed with gorgeous beaches surrounding the crystal clear waters of the Aegean Sea. There are organised beaches where you can get drinks and food delivered right to your sunbed. Our favourites were Platys Gialos, Psarou, Ornos and Agios Ioannis. Then there are Paradise and Super Paradise (beaches) if you're looking to party literally anytime during the day or night. Cavo Paradiso is an incredible club at Paradise beach.
Even better than these are the unorganised beaches. There are no crowds, just a few tiny shacks offering local delicacies. One such beach that our hotel in Mykonos recommended was Agios Sostis (see bottom right photo). Lots of sunlight, glistening waters and just us. All you need to do is pack yourself a nice picnic basket, a good book to read, lots of sunblock and you've got yourself a deal. Agios Sostis quite interestingly has a tavern called Kikis that is famous for not using electricity. Everything is cooked fresh, right in front of you on a huge charcoal grill.
So whether you're in the mood to see a beach with white sand, red sand, black sand, beaches that are famous for day parties, or ones that are quiet and peaceful, whatever you wish for, Greece has it for you.
3. Food
Greek food is more than just gyros and souvlaki. As a strict vegetarian I was a little apprehensive, but it ended up being a piece of cake (literally, because I had the most decadent chocolate fondant ever). Plus I love trying new food.
Greek dolmades were one of my favourites (see top left hand corner). These are essentially grape/vine leaves stuffed with rice, lemon zest, and pine nuts. The classic Greek salad with super fresh ingredients was light on the stomach. The Santorini salad is slightly different though, the difference being it contains capers instead of olives. There was also vegetarian souvlaki and zucchini fritters but my most favourite were the tzatziki (cucumber with yogurt, parsley and a special seasoning) and melitzanosalata (eggplant with yogurt) dips. The land is also a delight for seafood lovers.
4. Dining
Dining is not just about eating great food. I truly believe it should be an experience in itself. A lot of restaurants gave us the opportunity to enjoy dinner by the beach, listening to the sounds of the calm waters whilst sitting under the stars.
Look out for my next post where I recommend my favourite restaurants.
5. Nightlife
The nightlife in Greece is incre-hhh-duhh-ble! The Greeks party like the world is about to come to an end! Whether it's the weekend or a weekday, the bars are full, blaring insane music and alcohol flows like water. When planning your trip try to visit Mykonos over a weekend since it's the party capital. It's what we did. They have some great nightclubs.
Bretto's Bar in Athens is a must see because of its décor and service. It is situated in the Plaka area. In Mykonos, my favourite was Caprice Bar. Situated in the Little Venice Area right by the waterfront, it has an extremely Mediterranean décor and feel. What we loved was the brilliant music, fabulous crowds, and even better, the spirits! We had a super delicious fresh fruit margarita, local beer, and lots of tequila shots ;) ! My all time favourite club however was the 2 Brothers Bar in Santorini. Fabulous service, well priced alcohol and music like you've never heard before. This place is MUST SEE.
6. Friendly locals
The Greek are super friendly and welcoming! Whether it's the wait staff at a tavern, restaurant, bar, or at your hotel, everyone has a smile on their faces. Some of the nicest people we met were in Mykonos and Santorini.
That' us with the sunset cruise crew.
7. World famous historical sites
The Acropolis, Ancient Agora of Athens, Temple of Zeus and Hadrian's Arch, and the island of Delos are amongst the world's top heritage sites. We were unable to visit the island of Delos but managed to cover the rest and the sites were absolutely marvellous. Unfortunately it was extremely hot the day we climbed up the Acropolis (temperatures were around 35˚C), which wasn't very pleasant. I made the error of not keeping myself hydrated enough so ended up getting a little sick by the end of the day. The climb is also quite steep so it can take a toll on your body if you're not used to walking.
My recommendations:
i. Drink plenty of chilled water and keep yourself well hydrated
ii. Wear comfortable footwear, preferably sports shoes. The climb up is rocky and slippery. Don't forget the suntan lotion and shades and a hat
8. Alcohol
When you think Greece, you're going to think lots of alcohol. The Greek people are super fun anyway, but with alcohol, they're totally cray cray! Greece has some fantastic local wines and beer to offer. The best part is they're not too heavy on your pocket either. A pint of beer costs around 5-6 Euros. Cocktails on the other hand are a tad expensive. I am personally not a beer drinker but Mythos, which is a local beer, is highly recommended.
9. Photography
This country is a photographer's paradise. If you like photography, there will be no dearth of opportunities. You will enjoy shooting the white washed, blue domed churches of Santorini, the sunset, the beaches, the crystal clear seawater, plenty of landscape, quaint markets, and yes, even the food.
You can check out my gallery here: http://chaicakeandkitsch.com/2014/09/16/greece-gallery/
10. Shopping
There are loads of places to shop at, whether you're in a city or at the islands. If you're looking to buy high-end luxury brands or local street stuff, you wont be disappointed. However, if you're on a budget, don't expect to be able to afford too much. Shopping is quite expensive. Also, they do not appreciate bargaining.
We bought some beautiful, aromatic, traditional Greek spices, cheese, baklavas, local wine, pretty jewellery, and jars of their famous Kalamata olive paste.
I do that hope you find these reasons and images compelling enough to plan your next trip to Greece! If you have any comments or suggestions, don't forget to write in at chaicakekitsch@gmail.com.
This hotel was a let down.