Listening to the gentle rain that woke me, I rubbed my eyes and peeked through the window. Ahh! what a beautiful feeling to wake up to I thought. I could literally smell petrichor emanating from the grounds.
The day was a Sunday, a sabbath day in Mokokchung - everybody dressed in their formals was ready to go to the Church. But I was simply waiting for a phone call from a friend.
But it was a real struggle to get up from the bed because it was a cold morning despite being summers. I was just too comfortable underneath warm and heavy blanket contemplating whether to go out or not.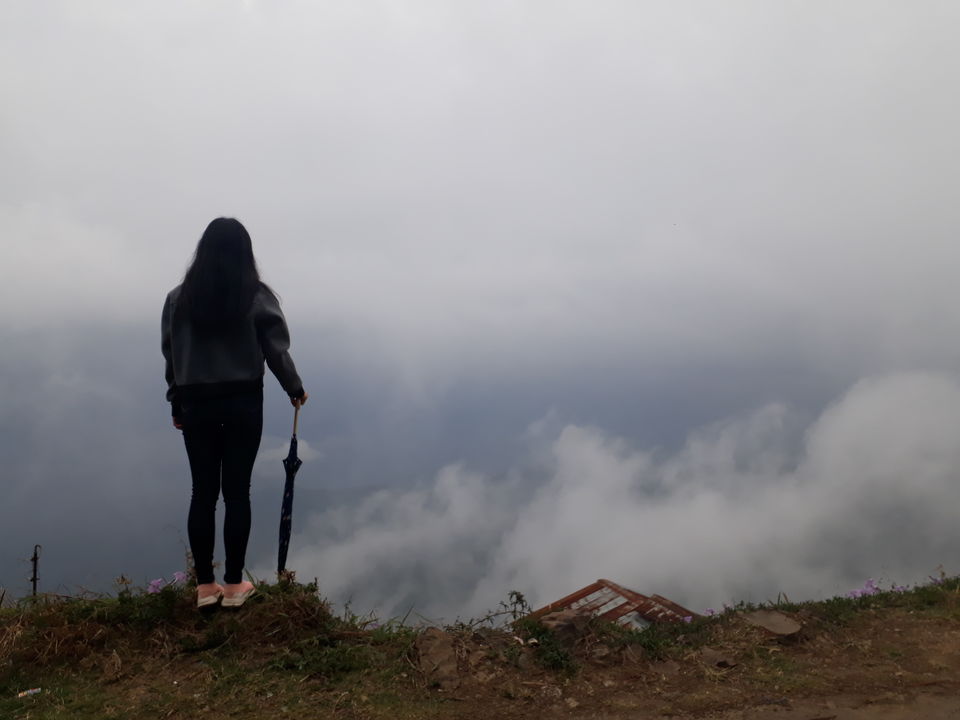 Just then my phone vibrated giving a dramatic entrance to my thoughtful morning. It was one of my friends on the other end who fogged my thoughts by asking so many questions.
What time shall we meet? Can you come to my place instead? Is it weird to go out on a Sunday while others are at the Church while I am not! Are any cafes open on a Sunday? I don't want to be the only unholy Christian hanging out.
Rather than getting annoyed with all the questions, I was smitten by her innocence. I had to meet her because somehow I knew it was going to be special.
The streets on Sundays are mostly empty, with only few cars rushing to their whereabouts. As I walked downhill to my friends' place, I could see the day clearing. The dark clouds were thinning making way for the sun.
Ahoy! that faint noise interrupted me and as I looked down, there she was. With an umbrella in one hand and a large bag on the other. As soon as we met, she explained...because we never know when it'll rain na! I laughed and said, I didn't even ask for an explanation.
A series of events pass by where I explored the police point near the Church. Stuffed my mouth with buttered roti and chai at Rajasthan Restaurant - the only open restaurant on a Sunday.
The entire afternoon we explored the town - Literally took an entire round around the mountain. From the city centre, main police point to sangtemla colony, public ground and finally to arkong colony back to my place.
The late afternoon seem to get darker again, calling in the rain so me and my friend quickly headed to the terrace balcony to adore the weather, and chat over our school days. With warm tea and cigarettes to accompany us, we had an endless talk till the rain stopped.
Scroll through my Instagram account for more travel images :)

.........................................the end of day one.......................................