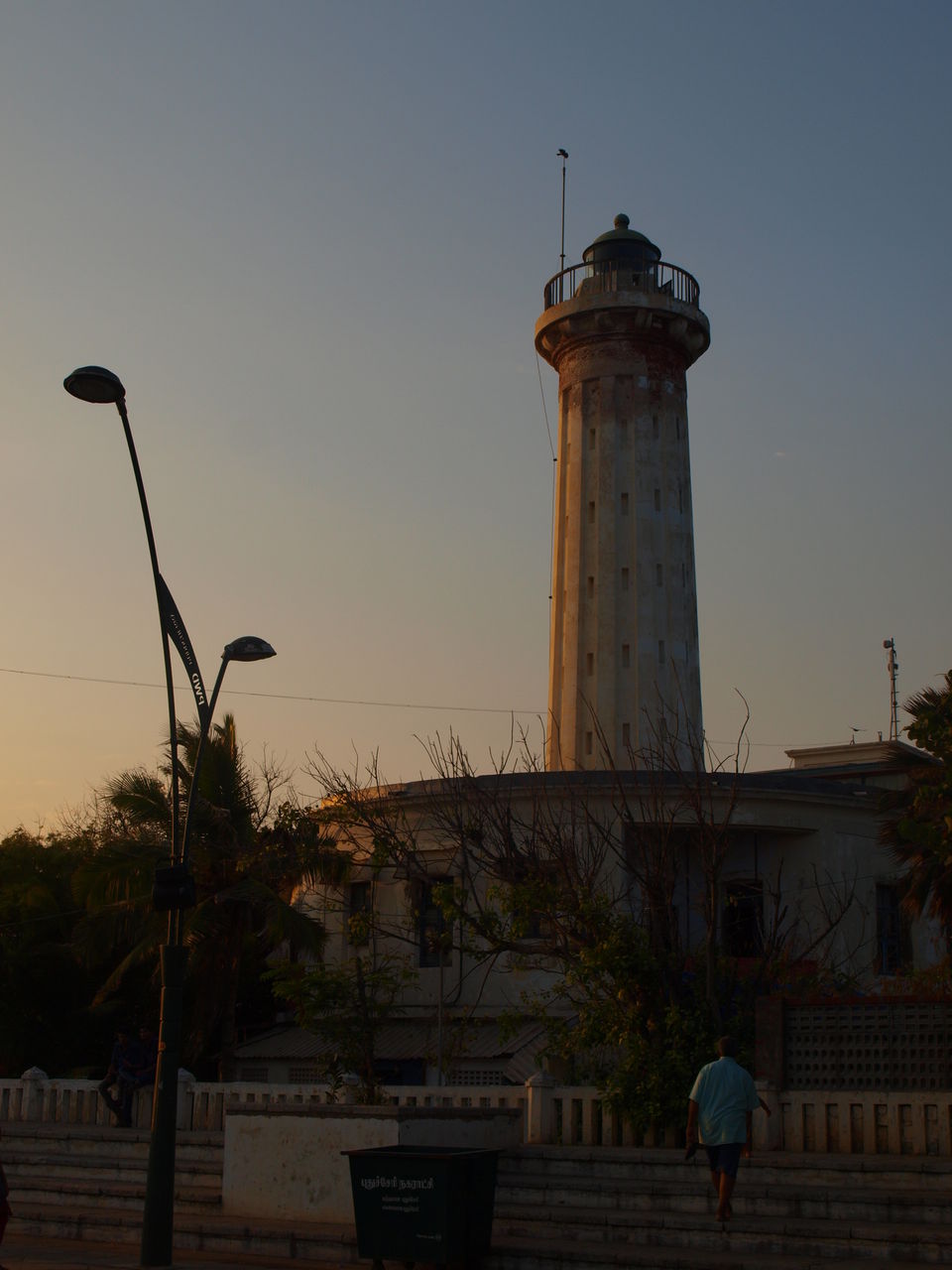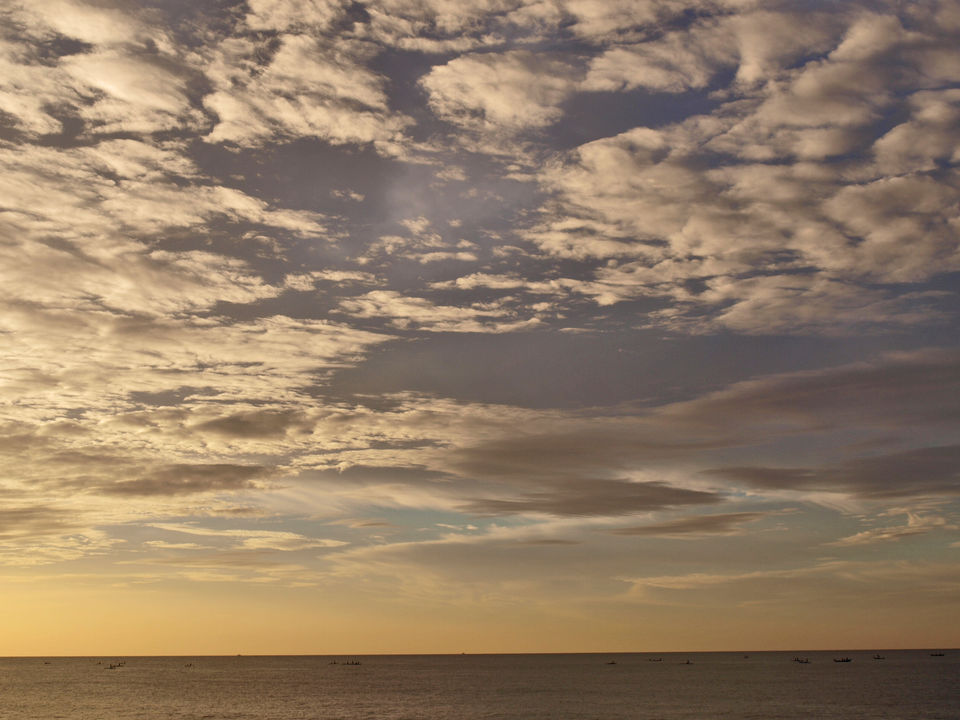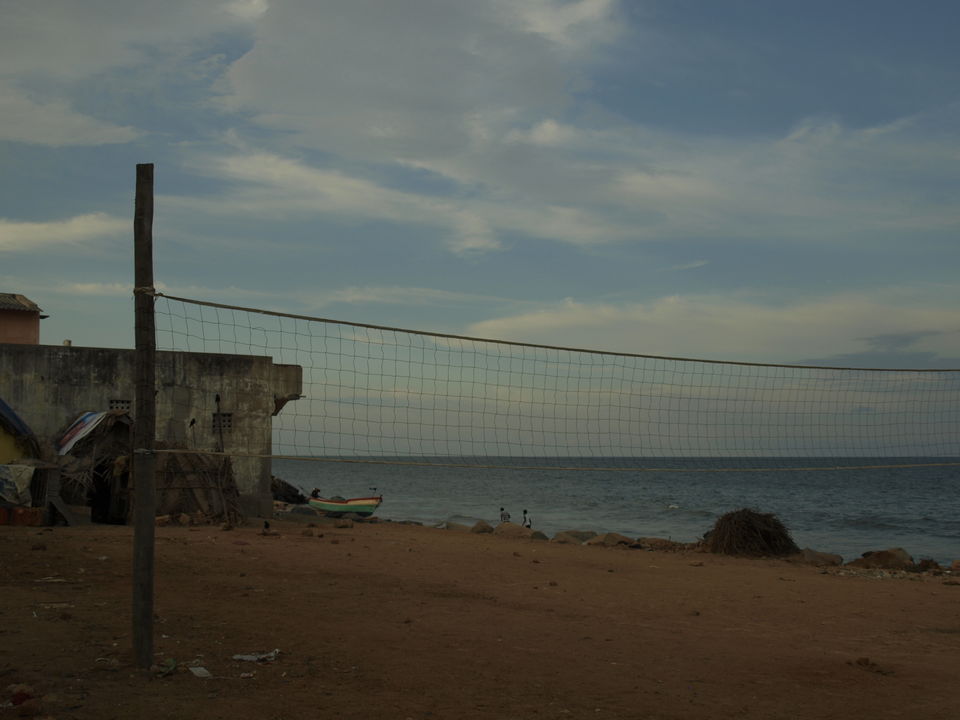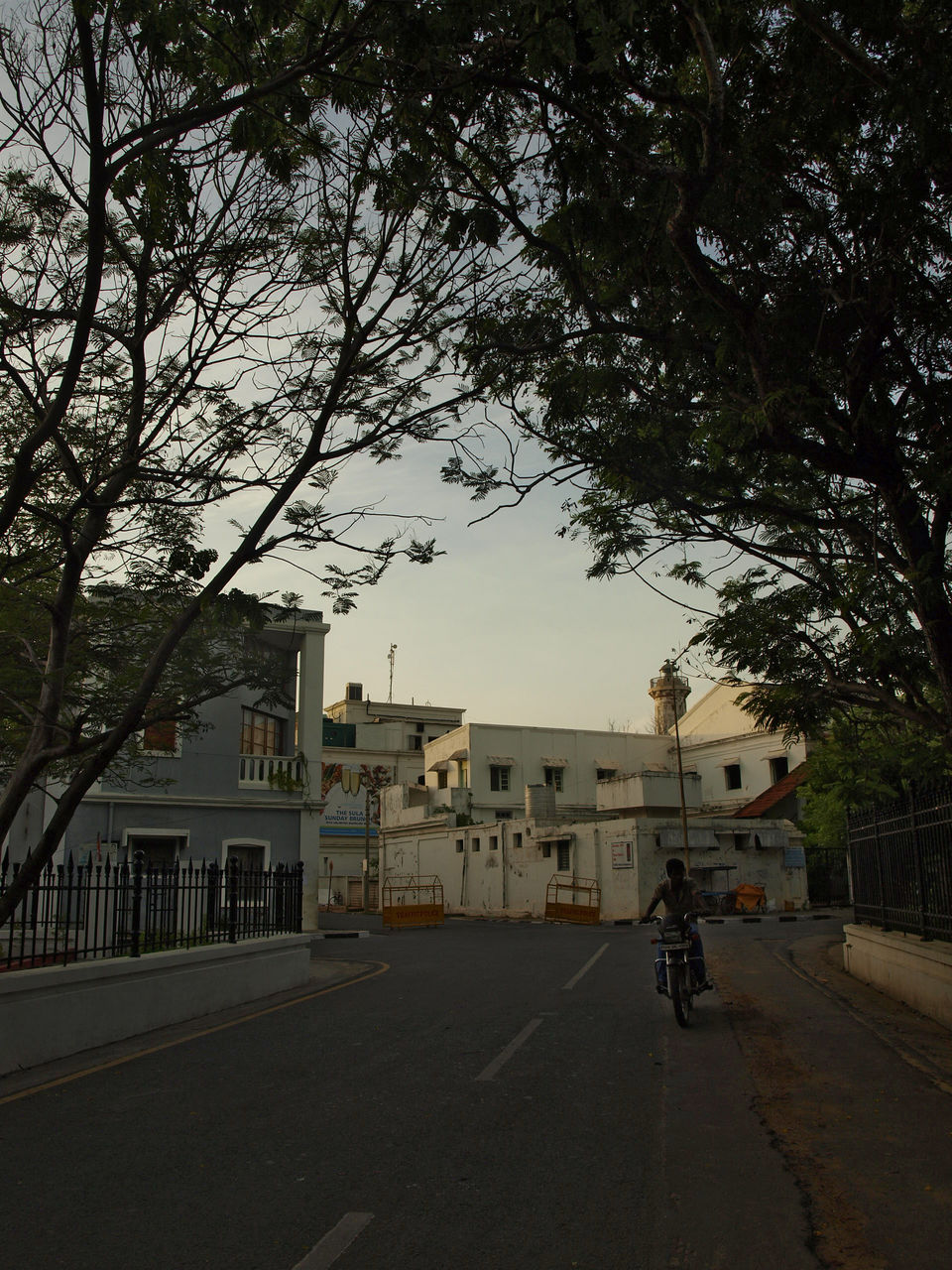 Pondicherry is beautiful in the summer. The walls around me painted yellow or grey, stretch awesome distances away to my left, to my right, and up towards a bright blue sky. The clouds are mouthfuls of cotton, the fishing villages to the North of the city a warm rose-red, sometimes bright green, yellow, pink. The doors of the old cafeterias are fifteen feet high and moldy, the Museum on Rue de St. Louis is abuzz with children and tourists inspecting French swords and the Roman amphoras caught in the sand of ancient trade. The fan in the desolate Church of Our Lady of Angels hangs on a long stem, revolves lethargic, to the tune of a quiet afternoon sea behind the rows of bougainvillea. 
It is advisable to not go out in the heat in the summer months, the town assumes a strange pace of a crawl from 9 in the morning to 4 in the evening. If you do go out, remember to carry water and something to cover your head with- an umbrella, a cap, a hat, a piece of cloth. Evenings here are cool, and busy. Remember to visit the vibrant Nehru street on a Sunday evening, the 'Sunday-market' is filled with clothes to buy at a very reasonable price. The Aayi Mandapam (literally, park monument) at the center of the Bharati Park opposite the Governor's House built during the reign of Napolean III, commemorates the provision of water to the French city, named after a lady courtesan, Aayi, who, as legend goes, destroyed her own house to build a water reservoir for the city. The place was known as Aayi Kulam in her memory. Arikamedu, a fishing colony and an ancient Roman trade center is located 4 kilometres south of Pondicherry. Except for the perpendicular walls and the mission house, there is not much that can be seen on the surface as the excavated trenches have been filled up, with an overwhelming plantation. Those interested must visit still, let history seep into your bones! The Chunnambar Boat House, Serenity Beach, Paradise Beach and Ousteri Lake may be visited too. Bus trips are always the best, though not in the unbearable heat. Cycles and motor bikes may be rented from the many rent-shops on Mission Street at an average rate of 75 rupees a day. 
The Old Lighthouse on the Goubert Avenue has been long replaced by the New Lighthouse in Kirapalaiyam, to the South of the town, but is visited for its displacing silence, after centuries of having displayed light for mariners in the night. Le Café by the sea, Madam Shanthe's on Rue de Bussy, are unrivaled in the coffee they serve. The roadside coffee shops are however my eternal favorites. The coffee is steamy and cheaper, served in stainless steel mugs, with hot parippu vadas.