"Changu Narayan Temple" is dedicated to Lord Vishnu.
One of the oldest temple in Nepal.
It's a UNESCO world heritage site.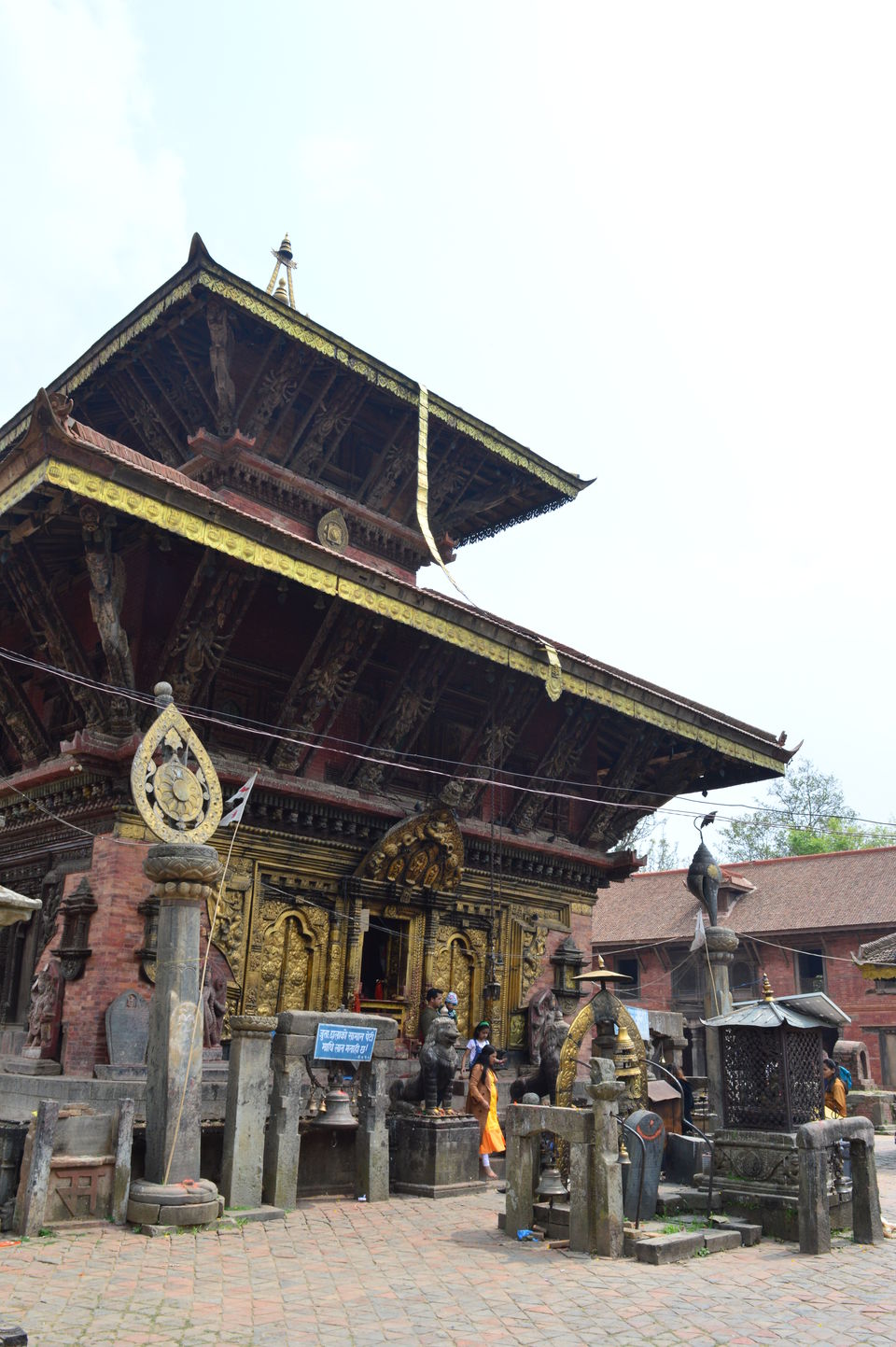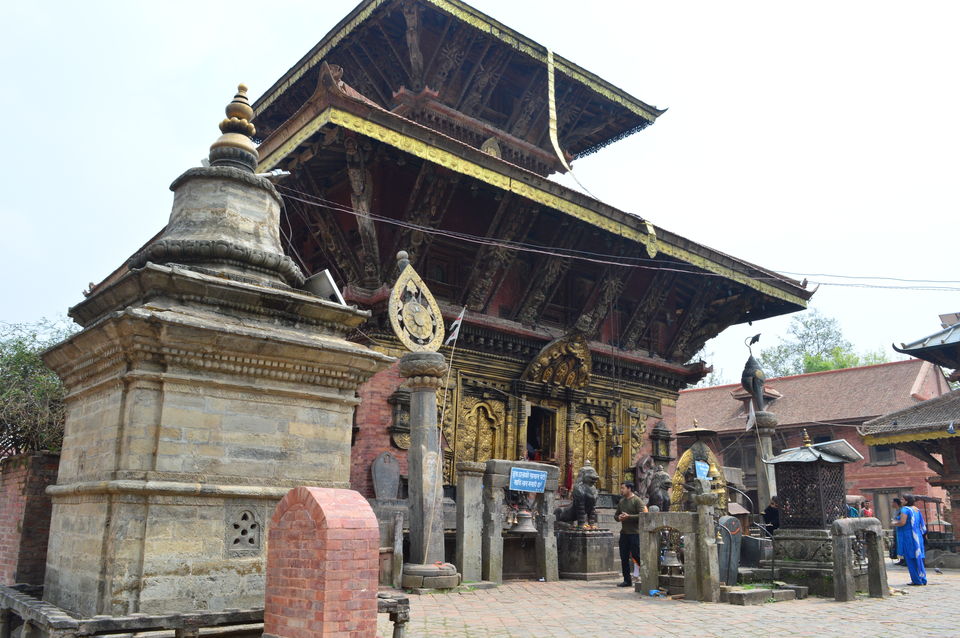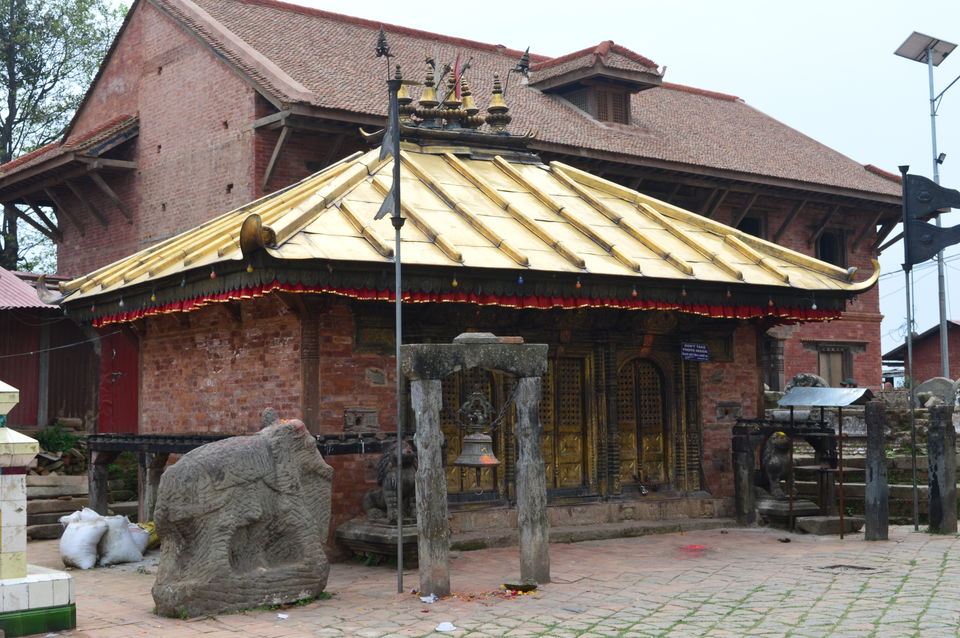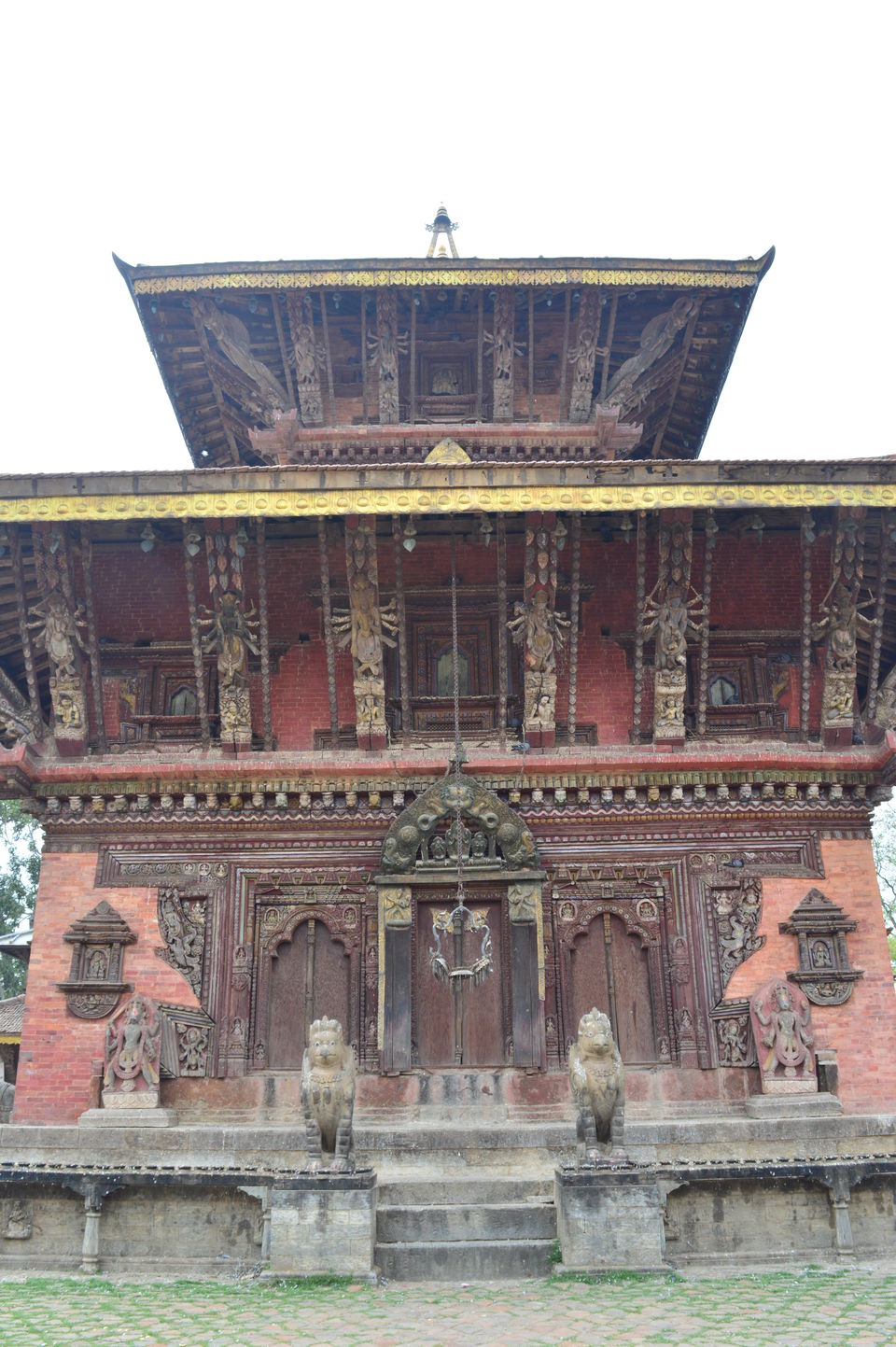 The day started quite early for us; we woke around 3:30 am in morning. By 4:00 am we left for Nagarkot. We traveled under the stars, the stars were twinkling and the moon was shining. By an hour we reached Nagarkot view tower to watch the sunrise. We were the first one to reach there. It was still dark and cold. As soon as we saw other people coming, dad and I climbed up to the watch tower for better sunrise views; while mom stayed down with Himal(Guide). Soon in no time, it all got crowded. Even the locals came to enjoy their Saturdays(weekly off in Nepal).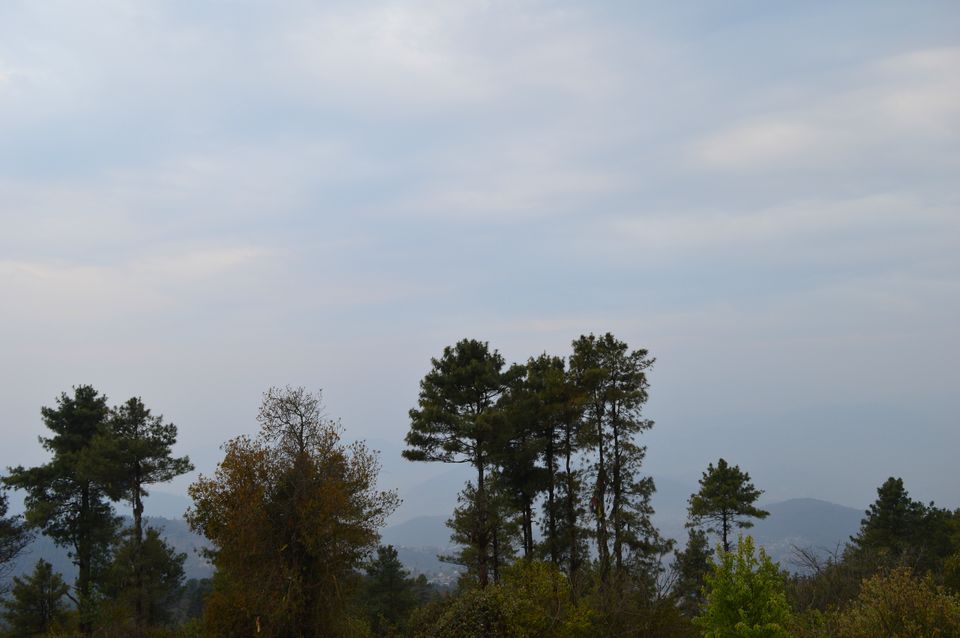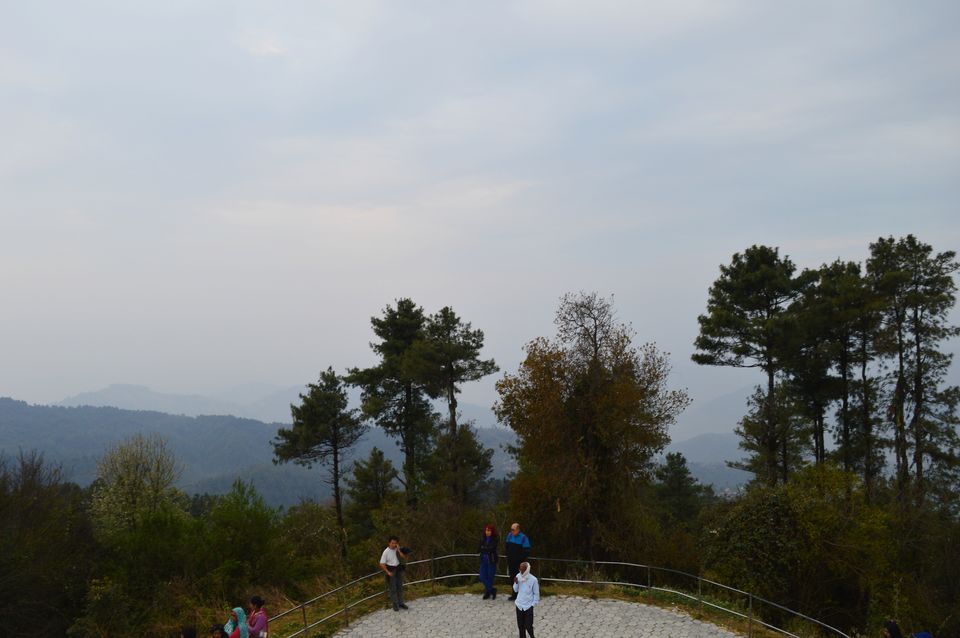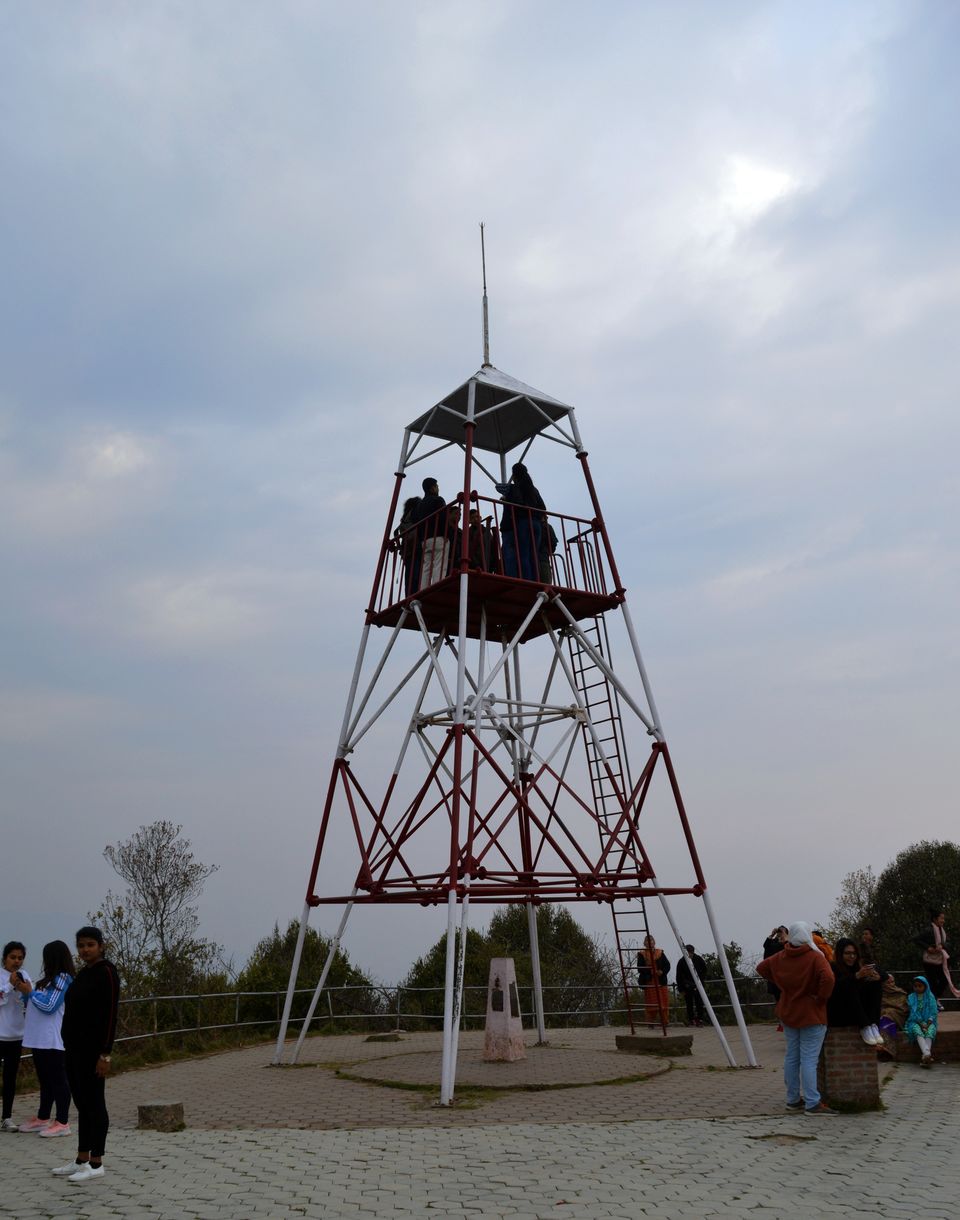 The sunrise time was 5:58 am, we still had half and hour to pass. I clicked some pictures meantime and was anxiously waiting for sunrise. But the Sun didn't showed up. The weather got cloudy. We waited for another half and hour and finally decided to move on towards our day hiking to "Changu Narayan Temple".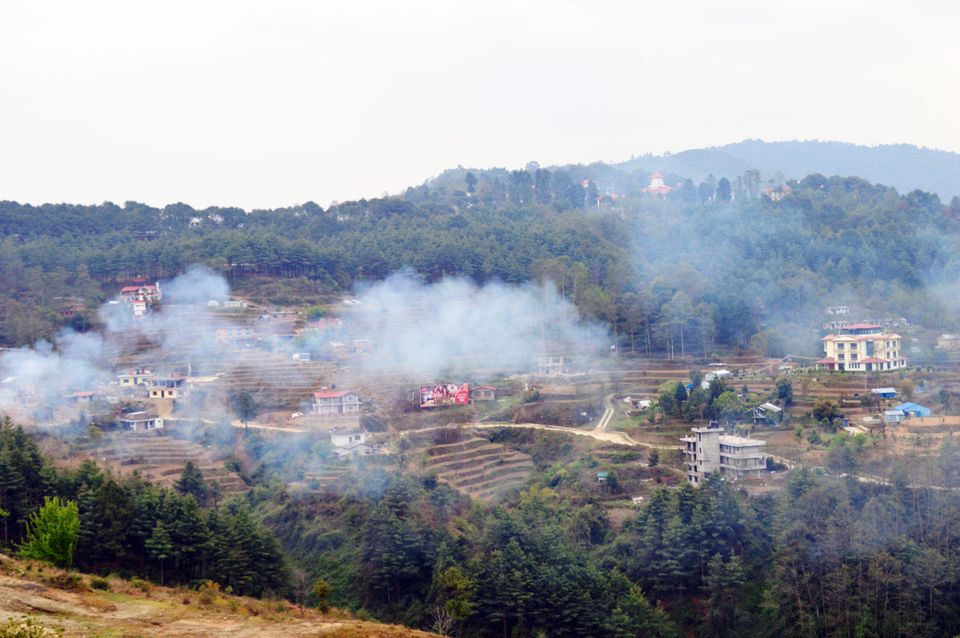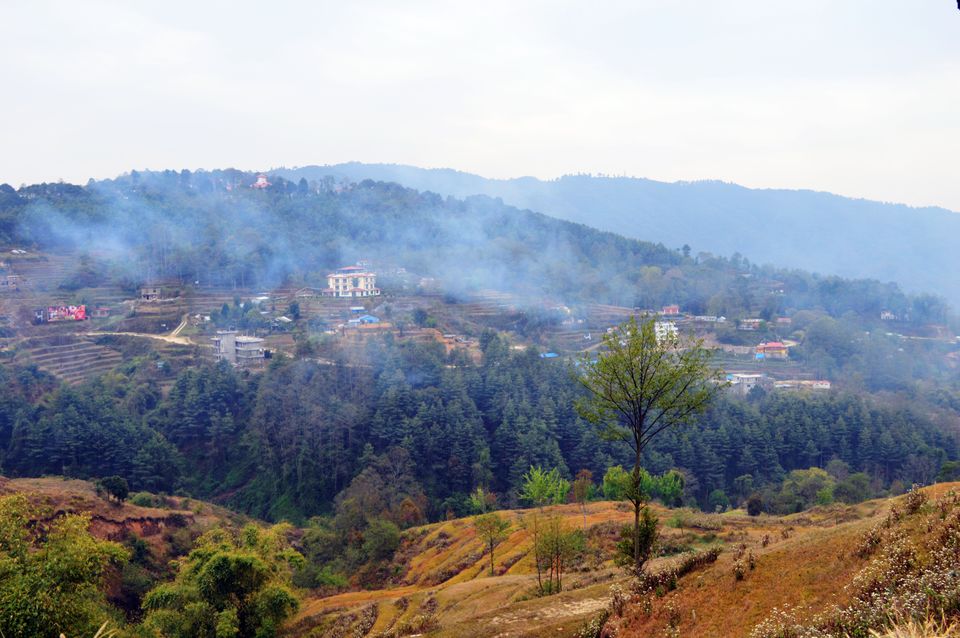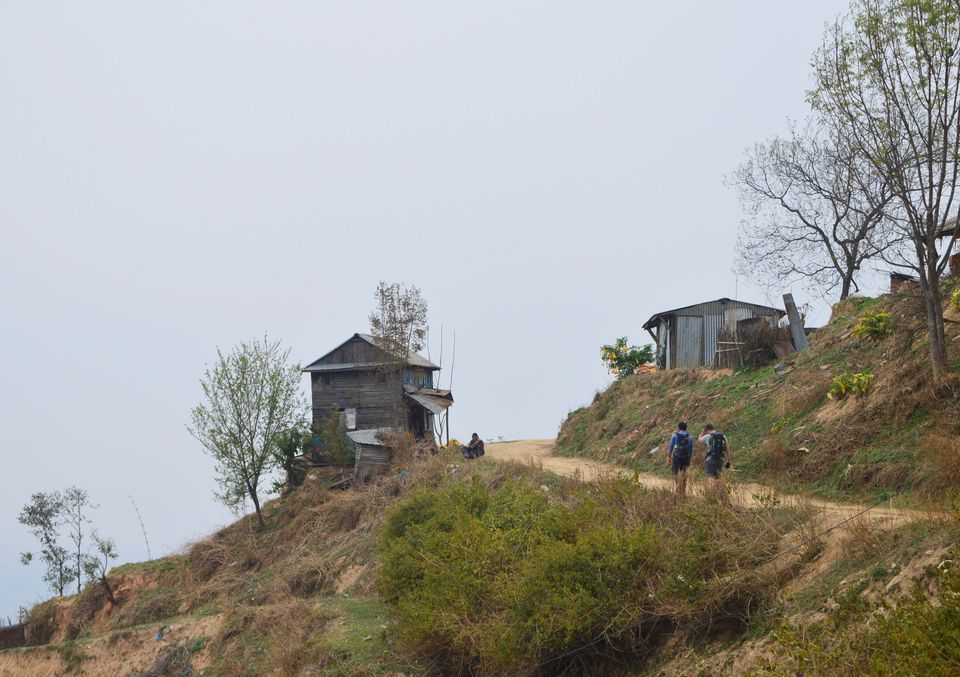 We had to hike down to Changu Narayan Temple from Nagarkot; approx. distance to cover 10 kms. It's one of the most popular day hike from Kathmandu. Himal(Guide) explained us with two options; hiking for about 5 hrs or hiking for 2 hrs. As the spirits were high we opted for the first one. Driver dropped us to the point from where the hike starts and went to Changu Narayan Temple and waited there for us.
The hike started with passing through small villages; one can see the simple life of mountain people. Village people taming their sheep and goats. Mountain dogs being so lovable and fluffy; coming to our way to be loved and pampered. And when I got scared, seeing a big hen chasing the other hen for his life. It was hilarious. During the course we also encountered the local women's collecting woods and leafs and carrying back to their home on there back. Mountain life is so simple yet so difficult.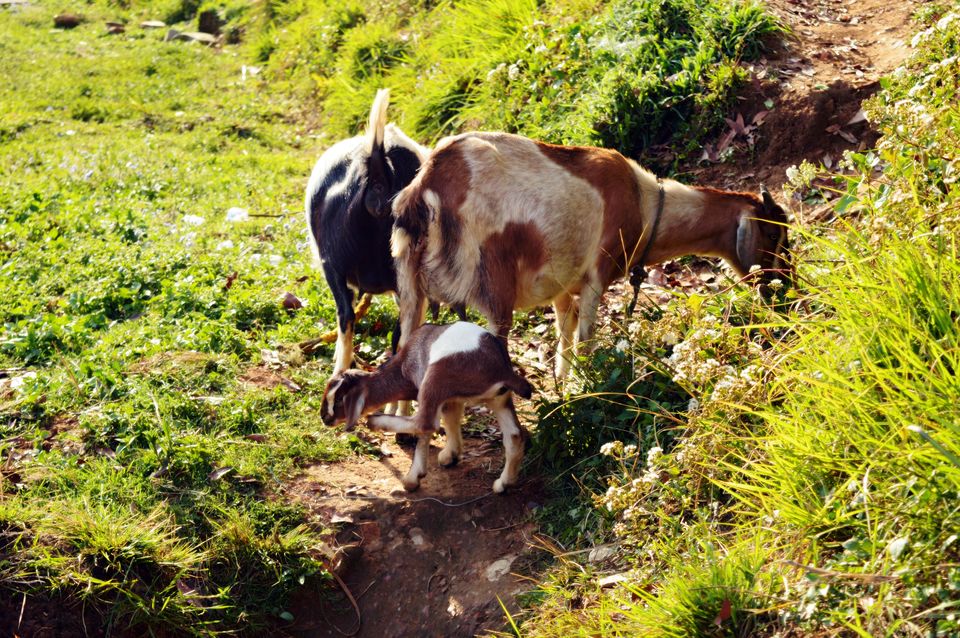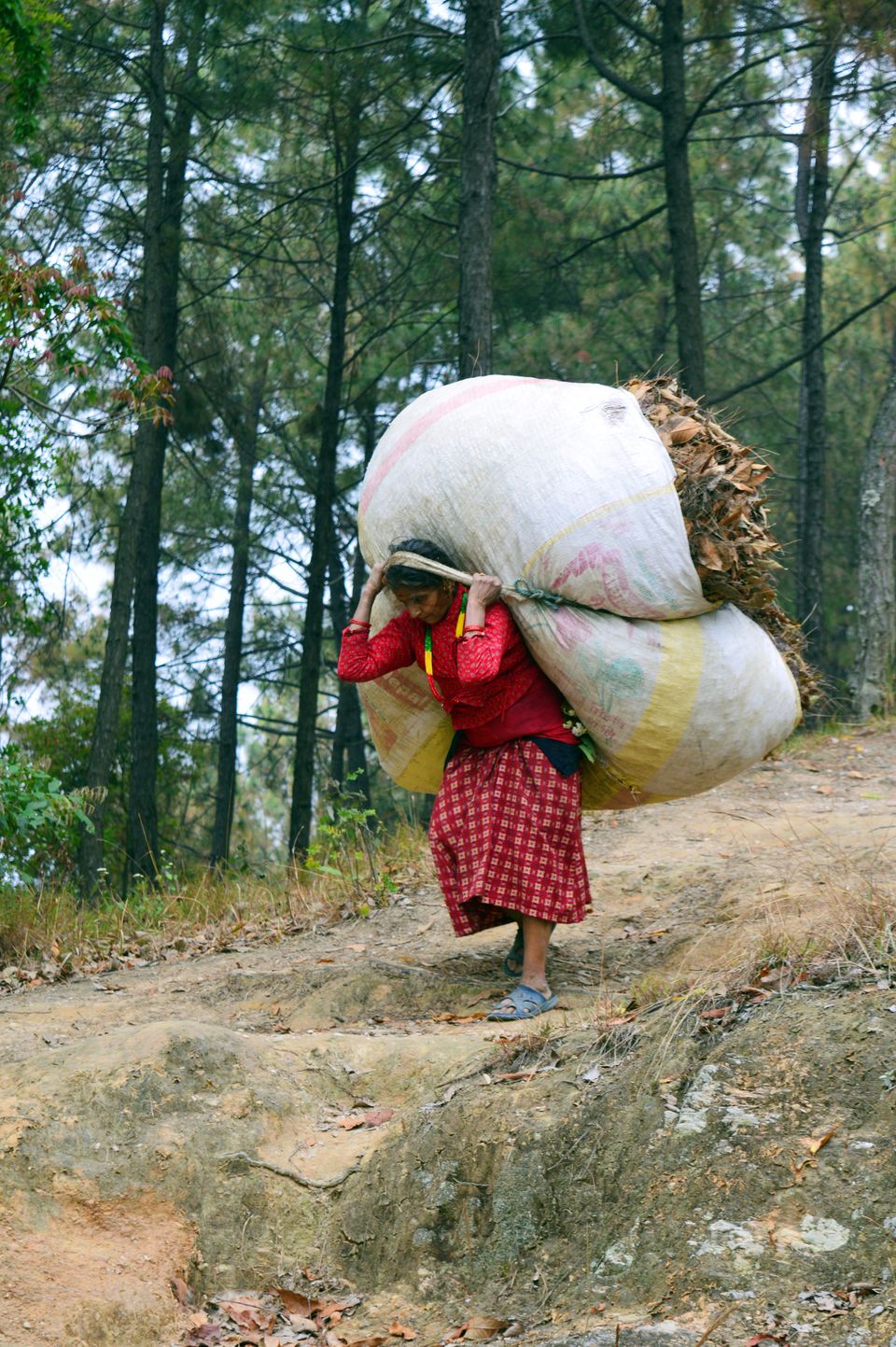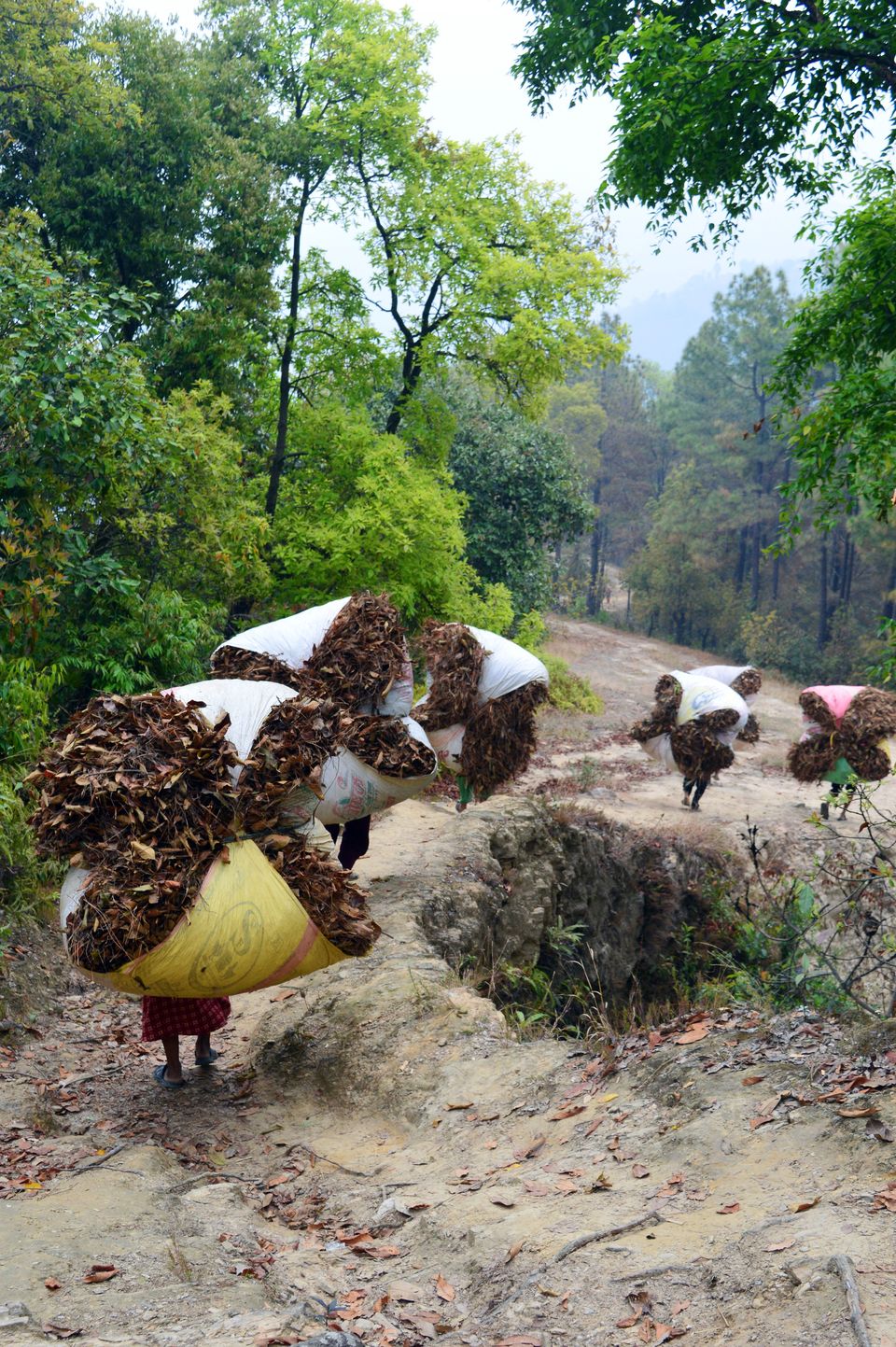 After walking for almost 2.5 hrs we came parallel to road; visited the "Nagarkot Buddha Peace Park" on the way. Little village kids selling their hand made bags, as they greet you in English "Hello Madam/Sir. Again we took the trail up to the village reaching the "Jalapadevi Temple". From temple we took the stairs that connects to the main road. To be quite honest we were exhausted by now and only half the distance we covered till now. Reaching the road we took a snack break, recollected the strengthen to walk again.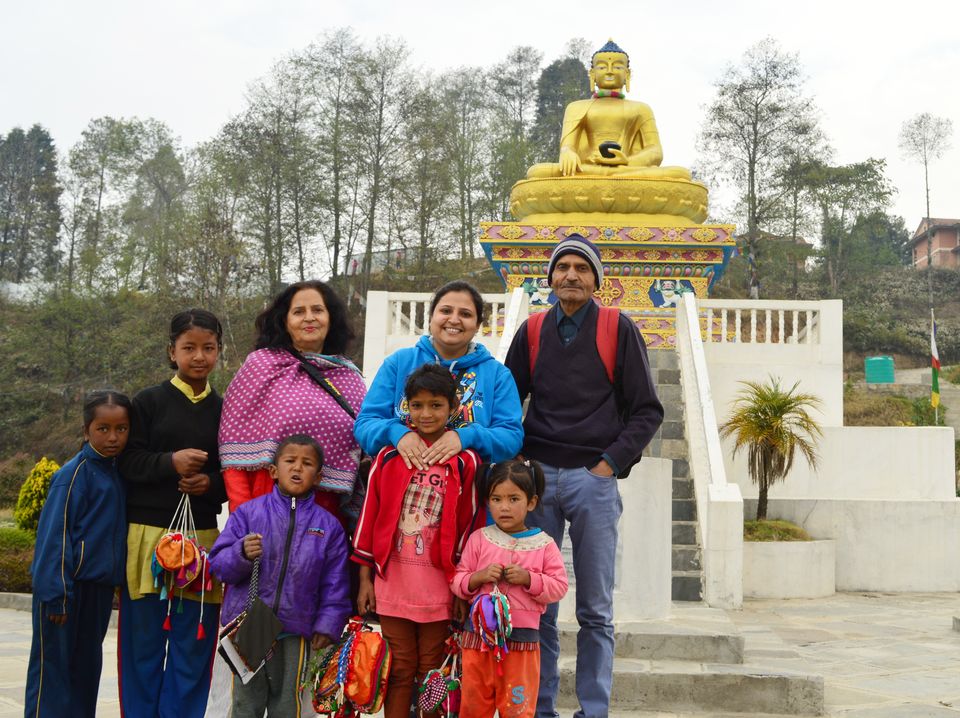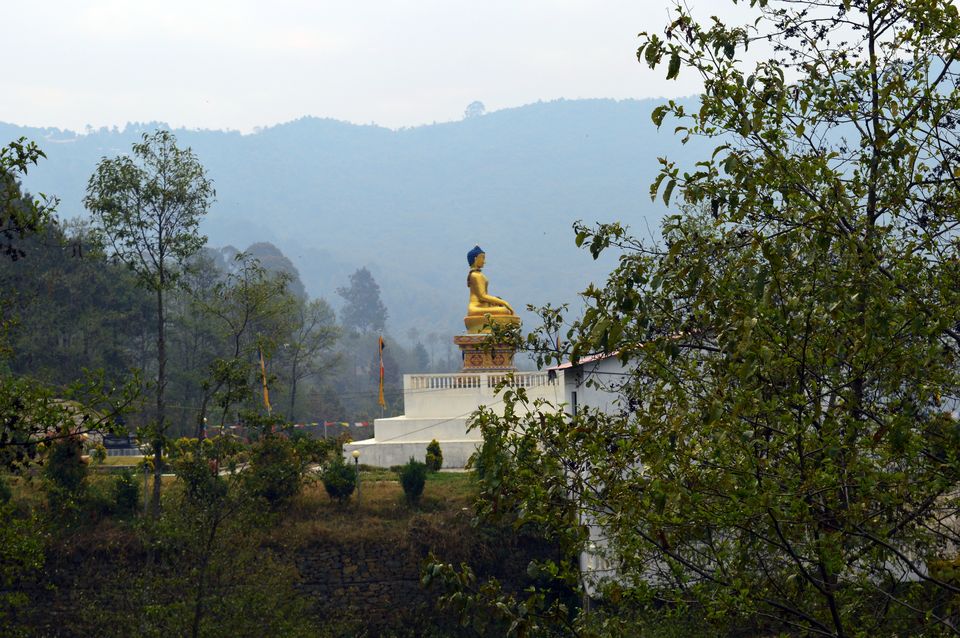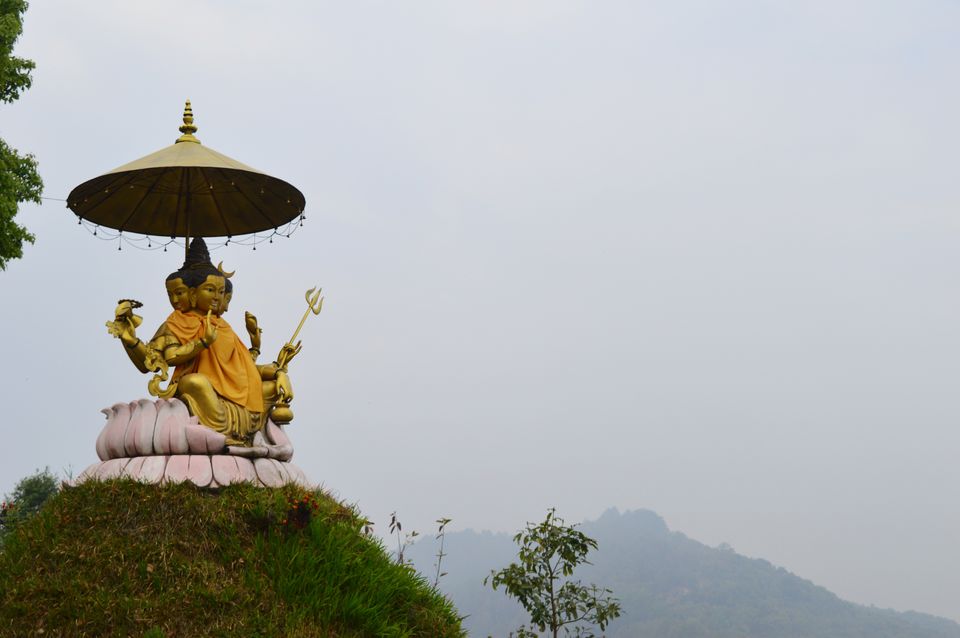 Now it was a forest walk, still half the remaining. We made a move towards the forest and started walking slowly. Even knowing that we only made half the way, I kept asking how much distance still remaining. Himal and Dad, walking ahead got so busy in their talks and they almost forget that they got 2 potatoes walking behind them. After walking and walking, Himal suddenly stopped and pointed towards the Changu Narayan Temple, that could be seen from distance. Even though it seemed near, still so far.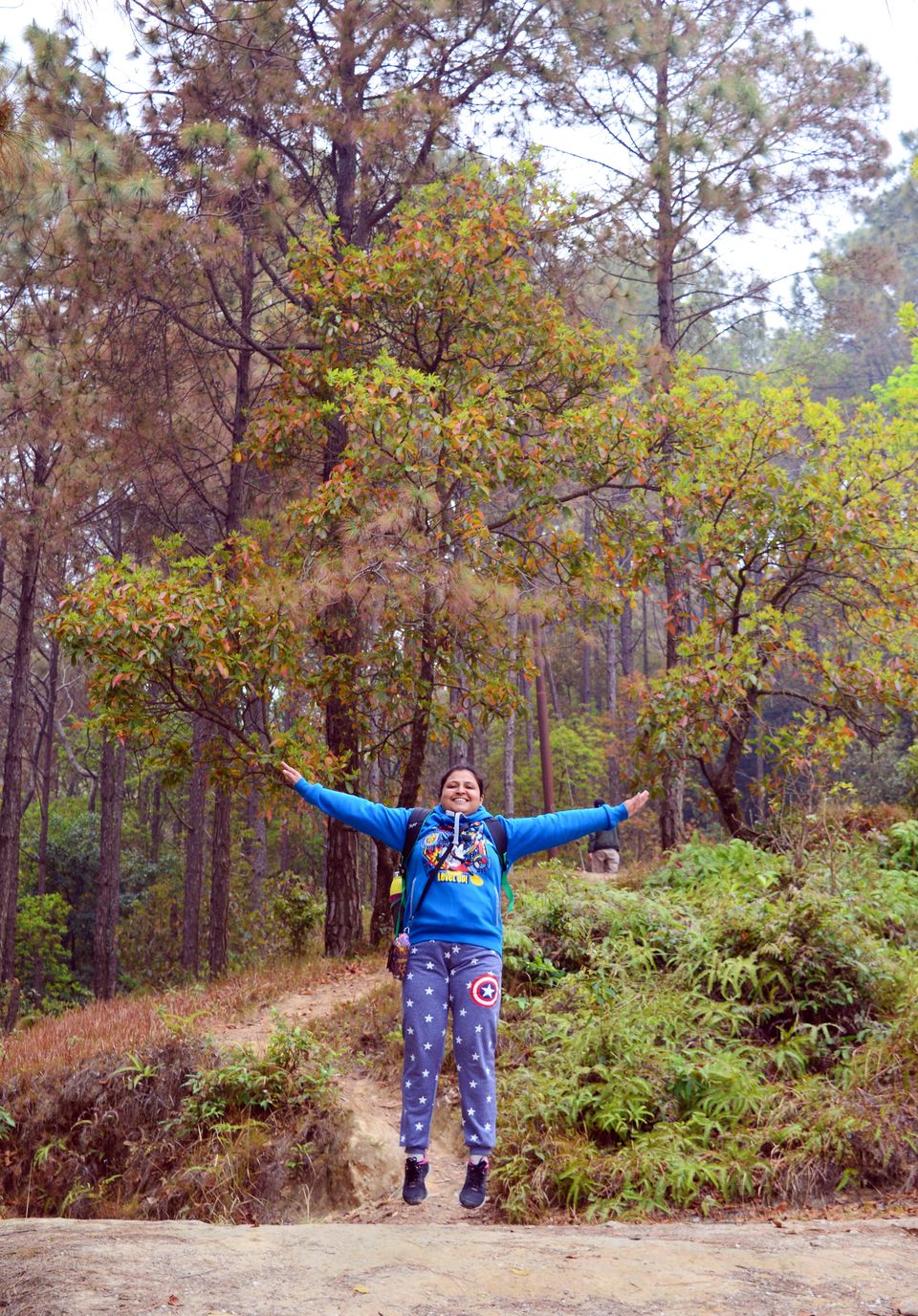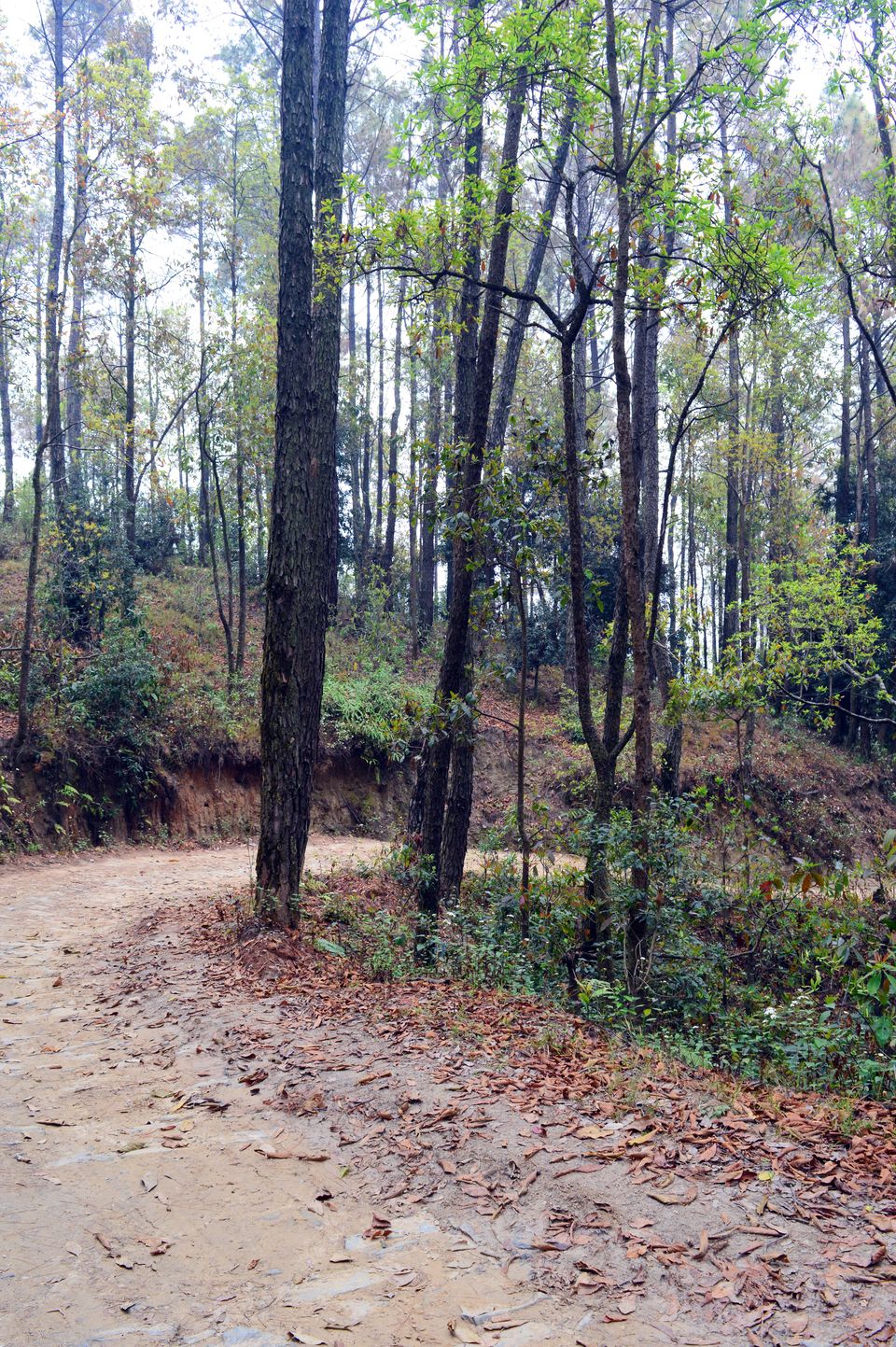 Finally after 6 hrs we reached the temple. The entry to the temple cost Rs. 100/-. It involves some stairs to reach the temple. We also enjoyed Thangka paintings on our way to temple. It's traditional hand made art.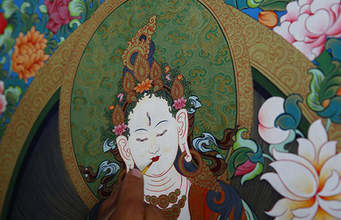 Overall it was quite a satisfying day!!
Our Travel Agent-Mr. Arjun Timalsina-+977-984-1962577
Charges-Rs. 5000(Indian Currency)
Frequent Searches Leading To This Page:-
Changu Narayan Temple package, important features of changu narayan temple, describe about changu narayan temple, major attractions of changu narayan