The acclaimed French author André Gide once said, "A man cannot discover new oceans unless he has the courage to lose sight of the shore." Well, travel sure does teach you a lot. But sometimes the experiences end up being so powerful that they affect you on a much deeper level.
About five years back, a trip to Nainital ended up being one such travel experience for me. Prior to taking this trip, I had been someone who identified himself as a non-believer of both god and demons. While I still identify myself as an atheist, the latter part has definitely changed. Yes, here's my story of how a trip to Nainital made me believe in ghosts:
The legend of Nainital's cemetery
Located 3km from Nainital on the Bhowali Road, this British-era cemetery has quite a twisted history. The foundation grave here dates back to a time when Nainital was spelled Nynee-Tal. The cemetery was used by British officials based out of the region throughout the mid 1850s. Legend has it that it was post the 1880 disaster that the cemetery gained its infamous 'haunted' status.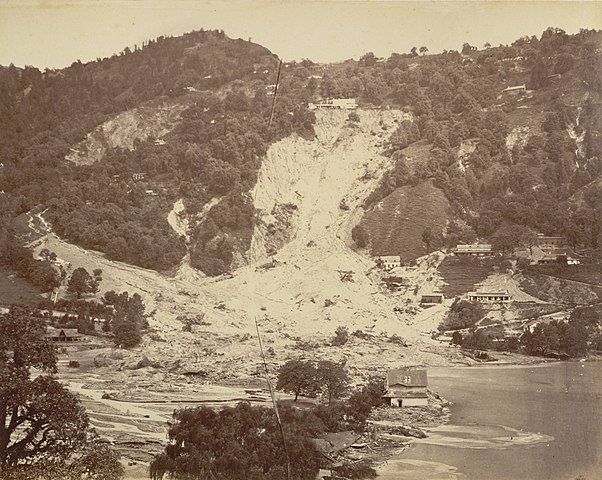 16 September 1880 saw one of the most horrifying events in the history of Nainital. It was on this unfortunate day that the hill town saw a deadly landslide. Official records claim that about 150 people lost their lives while a big chunk of the town was wiped out completely. It is said that rescue officials continued finding dead bodies for the coming few months – all of them eventually finding a place in the still unnamed British cemetery.
My experience at the cemetery
Unfortunately, I knew none of these things when I decided to venture into this spooky place. It was just a bunch of young, reckless boys road tripping through Uttarakhand, stopping at every place that struck a chord with their curious minds. One fine evening, we were driving back to our hotel after a hearty lunch in Nainital. There was still some time left before the sun went down. Driving on the Bhowali Road, we came across this spooky gate-like structure. We pulled over immediately.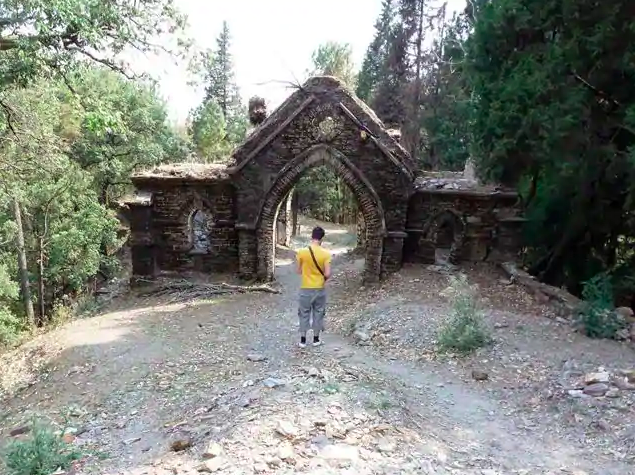 Luckily, we weren't completely unaware of what we were signing up for. The sad part is that we decided to go ahead with it nonetheless. A member of the boy gang recalled reading about the cemetery long back. As soon as this information was out in the open, we jumped up in excitement. Without thinking it through even once, we found ourselves right at the cemetery gate.
The next moment, we were exploring the graveyard, trying to find out stories of the dead. That's what teenage life is about – not thinking about much your actions and going with the flow? Isn't it? Amidst all the curiosity, we didn't even realise that we had been loud and to an extent, irresponsible. Being the young, dumb and broke travellers we were back in the day, we ended up clicking selfies and cracking lame jokes in the cemetery premises. Even though it was all in good fun, we'd never expected the repercussions to be so grave and show so soon.
What happened next?
After spending a good half hour in the graveyard, we were all set to hit the road. I resumed my duty behind the wheel. Barely a kilometre or so into the drive, I felt exhausted. It was a feeling unlike any other. It felt as if all the blood had been sucked out of my legs, leaving me tired and in unbearable pain. Mentally dismissing the pain as a muscle spasm, I continued my drive to the hotel. Turns out, it was much more than a spasm. Within half an hour of reaching our hotel, all of us encountered high fever. We were shivering incessantly and by now, had realised what had gone wrong.
Needless to say, we had no idea what to do next and hence, decided to sleep it off. After a power nap that lasted for a couple of hours, we woke up in an even worse condition. The fever refused to would not go down and naturally, we panicked. One bright soul amongst us suggested we order some soup. I still remember, Ajay, the waiter who got us soup walked in our room and in a flash, realised that something was off. The same guys who had been partying their nights away were now as still as a handful of rocks.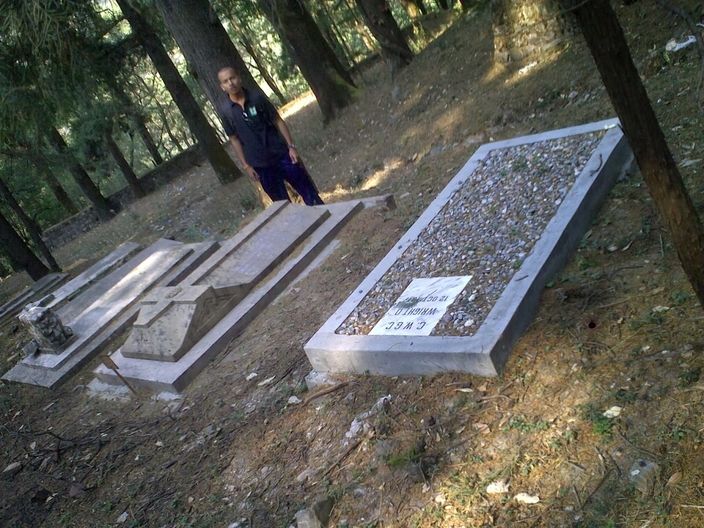 As luck would have it, we got talking with Ajay. Upon hearing our story, a sense of responsibility took over him. He told us all about the place and made us realize what a big mess we had fallen into. He made all of us sit in a circle. We were told to follow his lead and repeat whatever he would say. He made us apologize to the energies, telling them that we never meant to demean them in any which ways and promised to never do something like this again.
Moral of the story
Believe it or not, a simple apologising ceremony held in a shady hotel room was all it took to 'ward off' the evil spirits. The next morning, we woke up feeling completely fresh – to an extent that it felt nothing had happened the previous day. We realised that we had been extremely irresponsible and it was only natural that all of this happened to us.
So remember fellow travellers, whenever you travel, respect the place and its native people. And if you happen to be dealing with eerie stuff, tread with extra caution and make sure you know what you're signing up for.
Ever had a spooky experience while travelling? Click here to share your stories with the Tripoto Community.
Get travel inspiration from us daily on WhatsApp. Click here to start