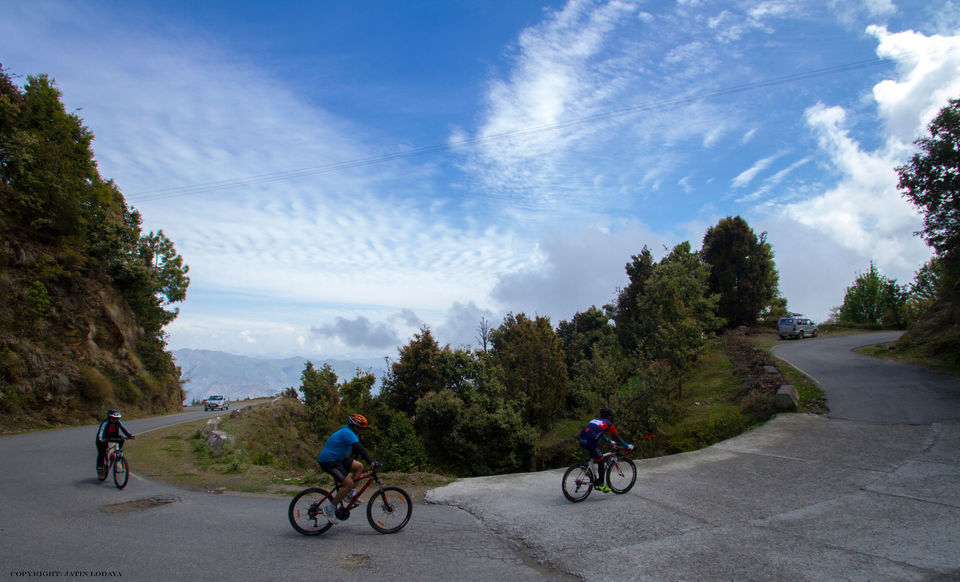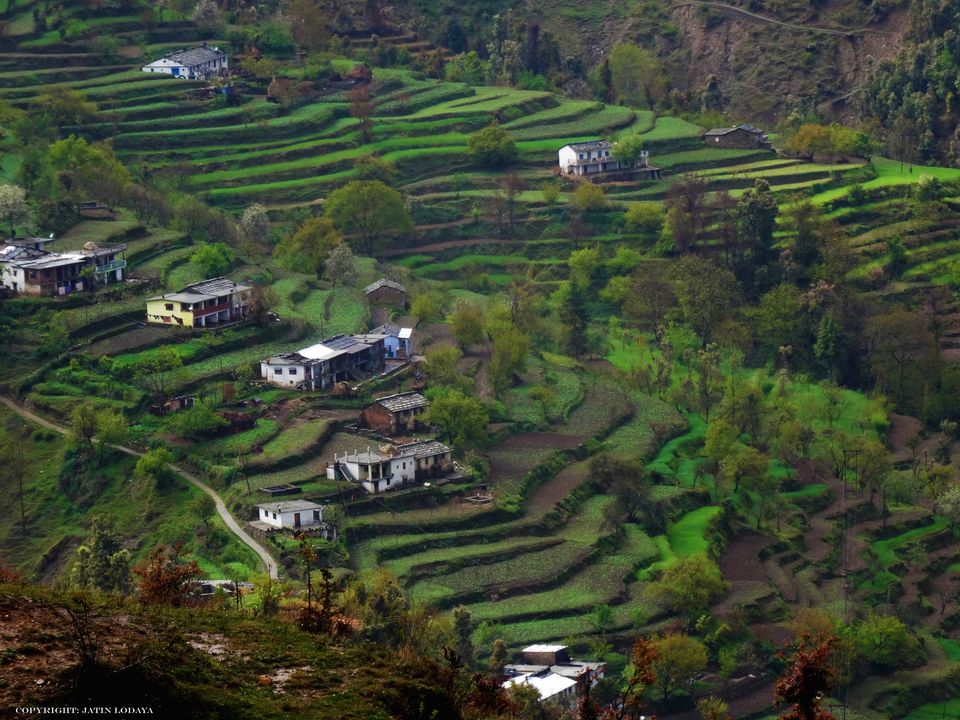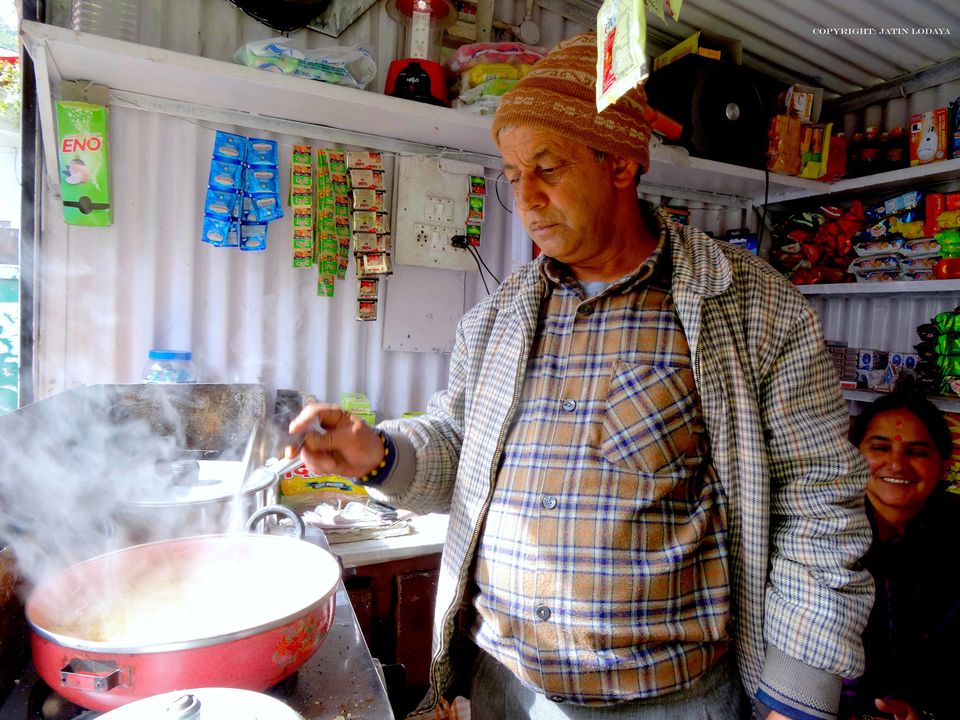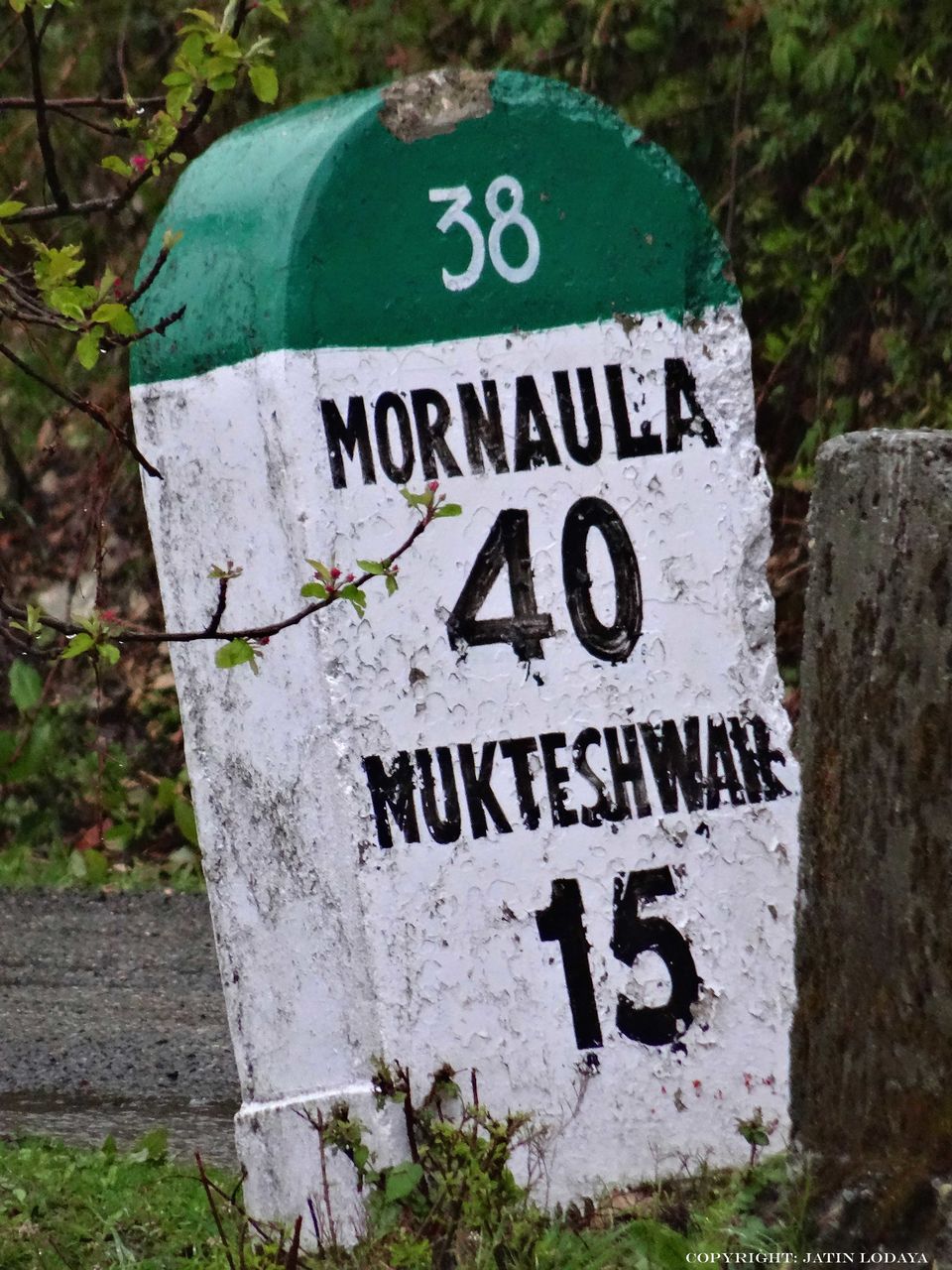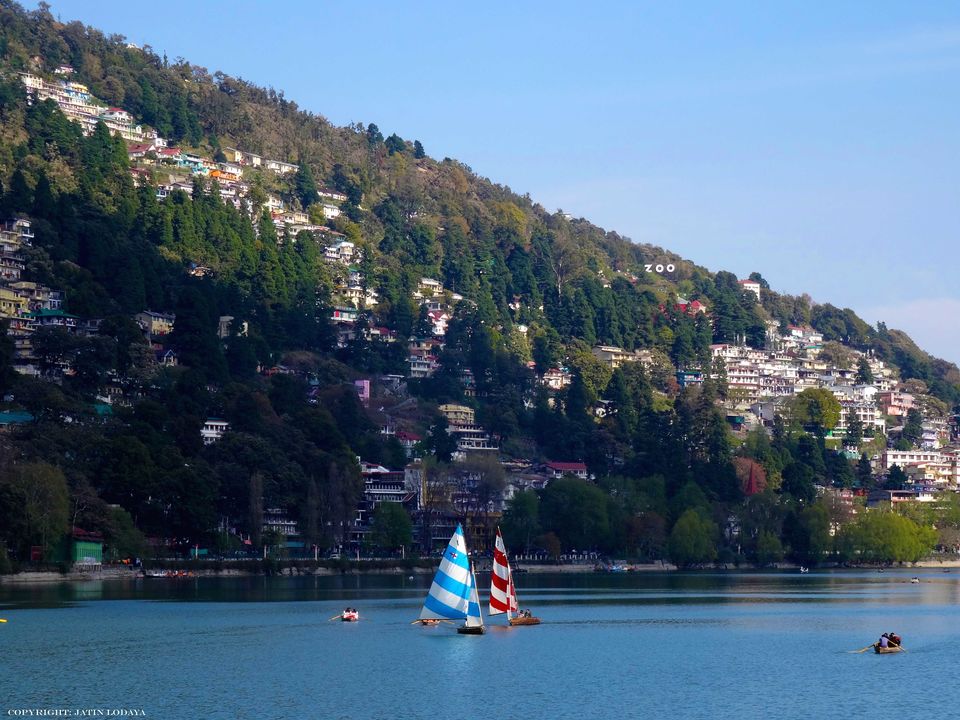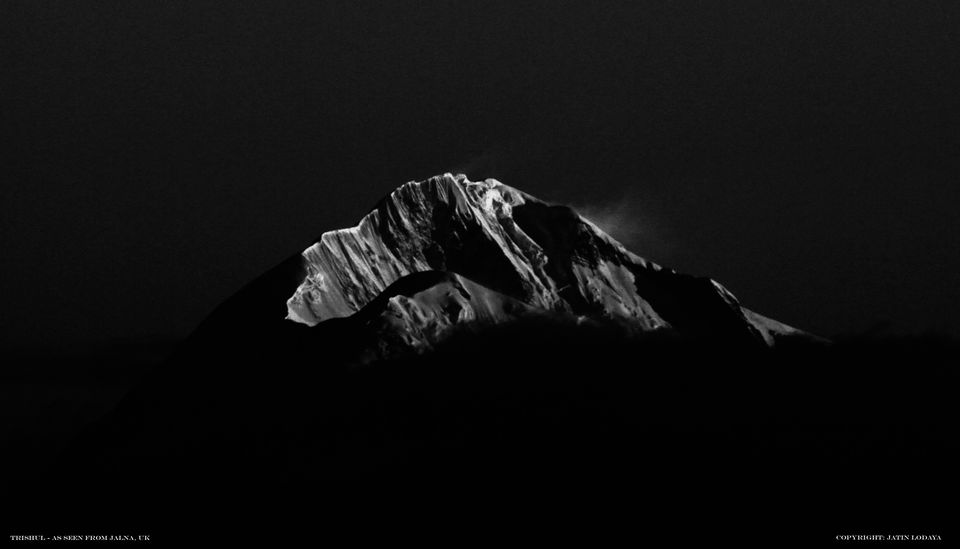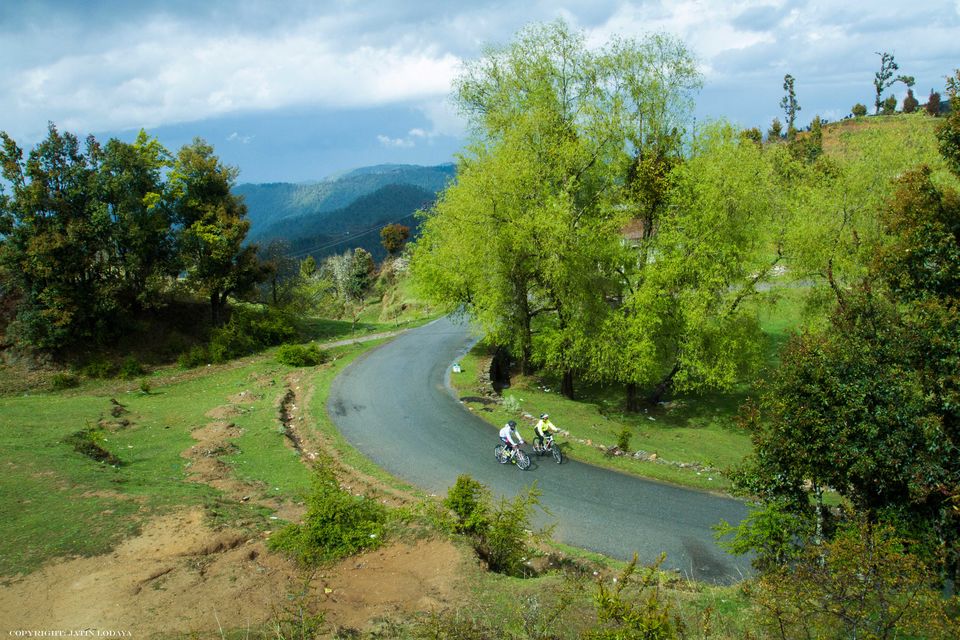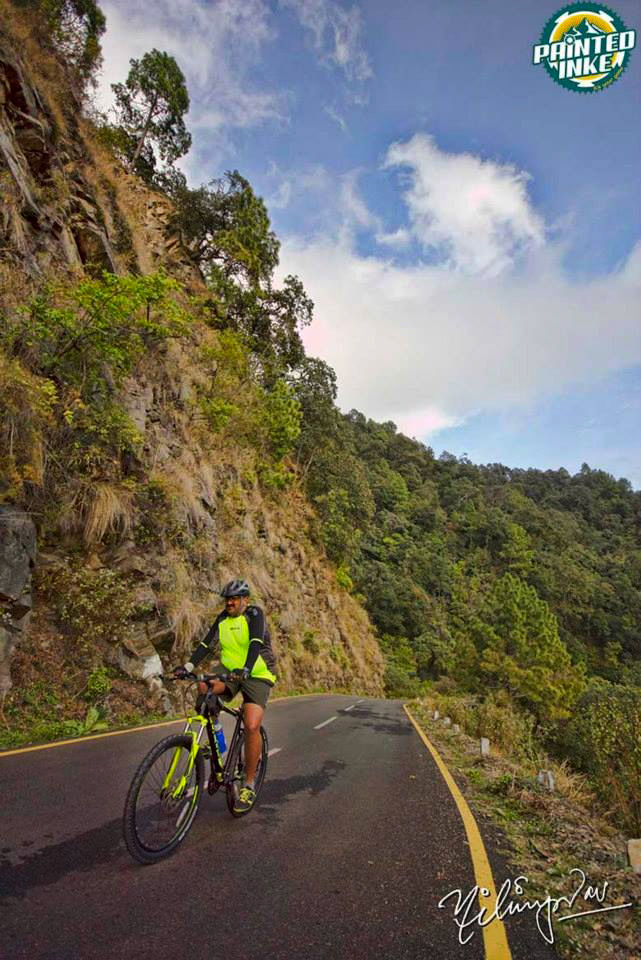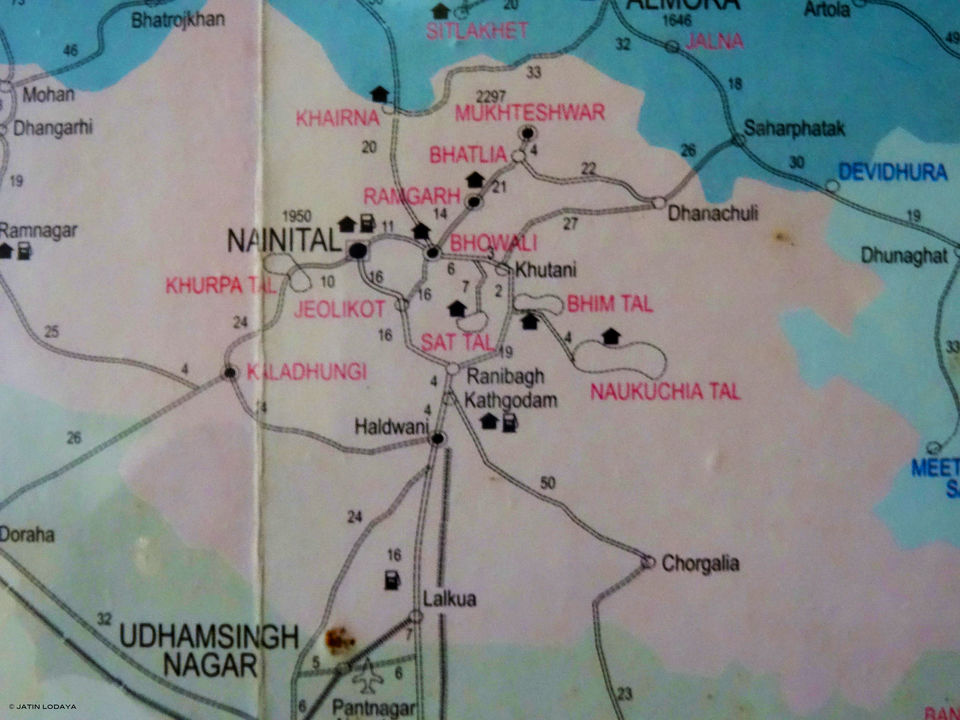 When I see mountains, I can visualise trekking, driving, and cycling (especially after having seen cyclists on the 'roads' to Leh and Spiti valley). Trekking is not currently my cup of tea, driving is something I am fond of and have done in the mountains. Cycling in the mountains was something I had not imagined myself doing it (primarily due to apprehensions related to breathlessness) but for the opportunity provided by Painted Inke. This led to my current adventure activity – riding a mountain bike in the Kumaon Hills from Bhowali to Mukteshwar, Jalna, Bhowali over 2N/3D along with 4 other riders, 1 lead cyclist and 2 vehicles representing the support team which carried not just water but all the essential including our luggage and my camera bag. They were ever ready not only in motivating us but also making our videos/photographs and also picking us up wherever our motivation levels were lower than the uphill slopes! We were provided with strong MTB cycles, helmets along with continuous guidance on right riding methodology. I now understood when they say that the weather in the mountains is unpredictable, as this was evident with bright sunshine, shades, rains, thunder, lightning, and hailstones - all experienced within 3 days. We had relaxed over-night stays with food arrangements (the sweetness in the jalebis gave a kick in our draining energies and we rolled the slopes better!), clean rooms with great views (and clean loos), bon fire (to fight that chilly night), along with hot & sour soup, interaction with fellow adventure seekers, making new friends, sharing experiences etc. Our riding experience also got captured through the lens of a professional photographer.
Riding in the hills gave a different perspective, not merely about cycling, but the stunning views we got exposed to. It was putting to practice the couplet from William Wordsworth – "what is this life, if full of care, no time to stand and stare"! The relatively slower pace, as compared to any motorised transportation, riding through the deodhars, pine oaks, silver oaks and the red rhododendron floral trees, aided us to pause at bends and curves to appreciate the coolness of nature, gaze at the mighty snow peaks of the Himalayan range, ponder over the eye-soothing green irrigated patches where potatoes, apples and peaches called their home, give high fives to delighted kids passing by, appreciating the balancing act of locales carrying loads on their heads smartly navigating the pugdundees, catch some breathe and hot tea along with maggi noodles at the corner tea stall, pop in some energy (and fat!) filled jalebis as energy boosters. Suddenly, we were experiencing a new meaning to life and the desk job back in office looked like a "can I stay away from it" accomplishment. The uphills facilitated my lungs to open up (and the heart pumped up) and the downhills provided an adrenaline rush as we navigated the bends and slopes at relatively higher speeds. The cold weather added to the fun as it was very chilly, sometimes making our face, hands and legs numb. Capturing some of these moments through my camera lens is something I enjoyed. I am glad I decided to do this trip - the only person from faraway Mumbai, else all were from Delhi/NCR.
There are buses and trains from Delhi, which take you till Kathgodham (or Haldwani), which is at the foothills of the Kumaon hills and from there Painted Inke provides pick up service. To add to my adventure, I preferred driving between Delhi and Nainital, covering a distance of 725kms across four States - Delhi, Haryana (with stop overs to say hello to friends in Noida, Ghaziabad), Uttar Pradesh, and Uttarakhand (UK, aka Uttaranchal) [doesn't it sound cool when you tell the caller to call later as you are cycling in UK!!]. The drive took me through - Moradabad, Rudrapur, Haldwani, Kathgodam. On way up, I took some unplanned detours (relying on the dumb GPS!) via Bhulandshaher, Meerut etc. before hitting the "highway" which took a cool 13 hours journey (reaching Bhowali at midnight) and on way back cruised back into Noida within 8 hours! In the anxiety to reach, I did not stop much but for few photo stops (including near the Tata Chemicals plant in Babrala - for old times sake - I had stayed there for work in 1997), a cup of tea (if you are a tea drinker, this highway could disappoint you as there are hardly any tea vending places), few biscuits and two rotis with masala onions. On reaching Bhowali a shade before midnight and with a grumbling stomach, I was the only person/vehicle on the ghats (headlights of my Toyota Altis seemed eerie on some of the narrow curves!) and the town (but for some cops who guided me to my friends place). All my driving experience came handy at hour. Above all the phone network dropped and I was yet to discover my friends house - yet so near, but so far! Fortunately, his call to me got through and his voice boomed - where are you, its midnight! Bhowali is very closely located to Bhimtal, Nainital and Pangot – the places that I visited. A walk across the Mall Road gave me a good glance of the entire Nainital hill station – lake, hills, hotels, shopping (do not miss the red syrup - an extract of the Rhododendron flowers, a very good recipe for certain ailments, else a cool refreshing drink when mixed with water), food, a massive play ground, mosque, great old structures and a Tibetan market, a must visit for shopping. Bhimtal is a lake with historical relevance from the Mahabharata, is a good photo stop. The drive from Nainital to Pangot was full over curves, bends and loneliness as other than my vehicle, I came across only a handful other vehicles. My destination was Ashok Naini Chalet, a resort owned/managed by a friend of mine.
Back in Delhi, though briefly, met up few local friends over authentic rajma chawal near CP (aka Rajiv Chowk). A short drive on a hot afternoon, took me to the majestic and grandeur structures of India Gate, Parliament, Rashtrapati Bhavan, North Block, and South Block. Travelling in the Delhi Metro was a delightful experience by itself, especially the Airport Express. Except the language, it gave me the same feel what I got while travelling in Heathrow Express.
the hotel was valley facing and overlooked the Himalayan range. It had reasonable parking space and a lovely fire place in each room - quite useful in winter. The downhill slope towards the hotel is reasonably steep and in case of rains the tyres will slip.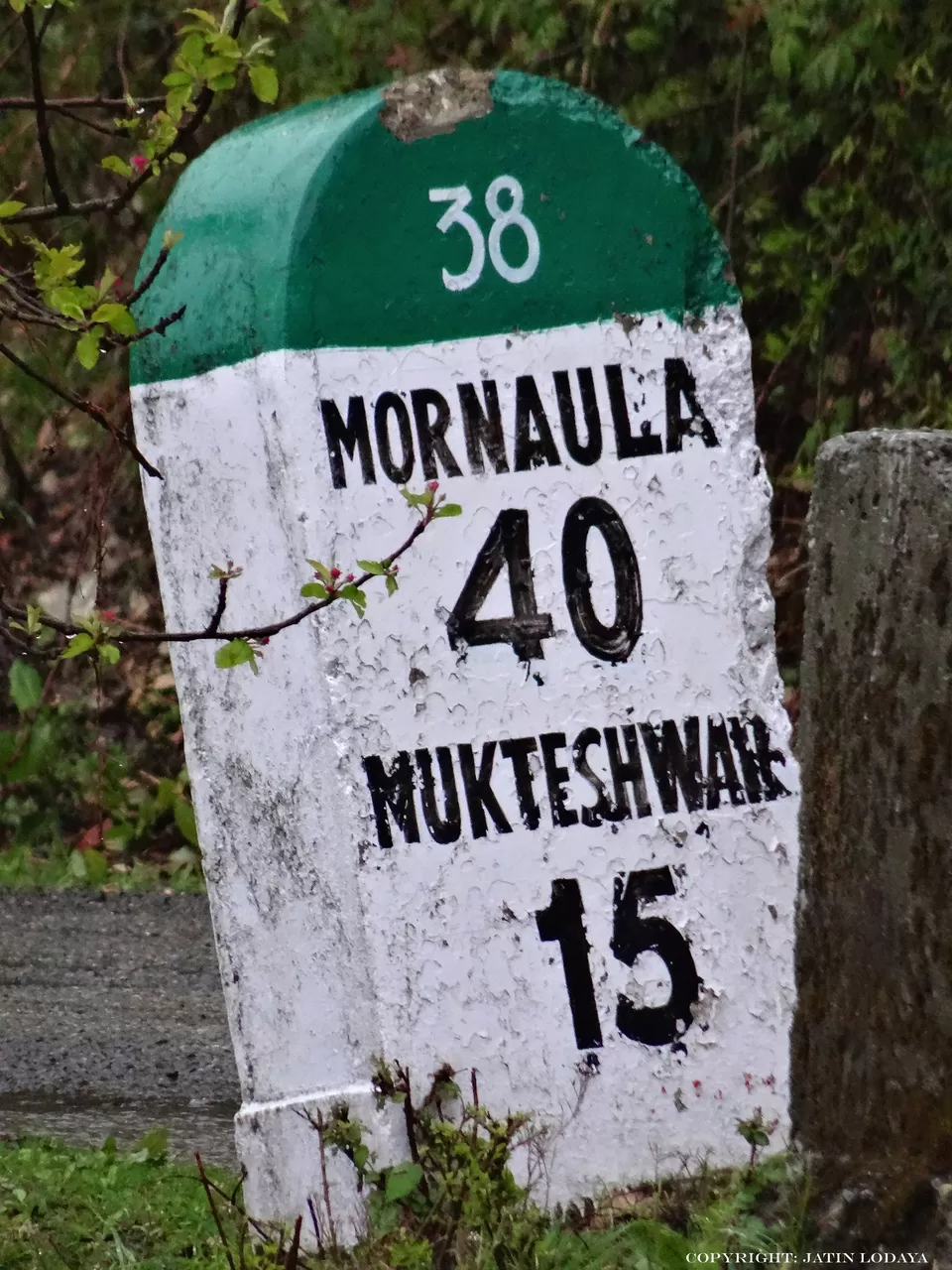 Right on the highway, good fresh food, lovely views from each room, great place to see sun rise.
Frequent Searches Leading To This Page:-
Nainital Tour Package, Nainital Holiday Packages, Nainital Tour Plan, Package For Nainital, Nainital Package For Couple, Places To Visit In Nainital, Nainital Trip Cost, Nainital Tour Package Price, Cheapest Holiday Package For Nainital