The monsoon is the ideal time for a green getaway. A quick two days is what we had in hand and instead of opting for the usual Lonavla, Khandala vibe, we chose to drive down to Nashik. It was Independence Day, and yes the best decision to head over and spend two beautiful days at the vineyard (especially since it was a dry day - because mini bar wine of course). After a little bit of research, we picked the property called Beyond by Sula which is slightly further down (about 20 minutes) from the winery and the vineyards and is by the lake. The only issue was the last kilometer stretch leading to the property being quite a bumpy, kachha road.
All About Beyond By Sula, Nashik
Firstly, apart from a few potholes, it was an extremely pleasant drive with so much lush greenery around, lots of beautiful waterfalls and a wide variety of food stopovers ranging from the popular likes of Cafe Coffee Day to Mc Donald's and traditional options like Swati Snacks and a bunch of dhabas.
Upon reaching Beyond by Sula, we were greeted by the lovely receptionist who gave us a quick tour of the property which included the infinity pool, the games section and the restaurant for dining a la carte options at which they use organic ingredients from their own farms. The property has 7 lakeside cottages and a 3-bedroom skyvilla which comes with it's very own private pool, common sitting area and a kitchenette making it ideal for a getaway for the family or a group of friends.
Our room just like the others at Beyond by Sula, overlooked the serene Gangapur lake and came fully stocked with the favourite Sula wines. The room was spacious and our bathroom was even better! I love open showers and although this was not completely an open shower, it gave you the feel of being one with nature with glass ceilings.
In addition to a complimentary breakfast, our booking also included a wine tour to the Sula Vineyards which we opted to go for on the next day.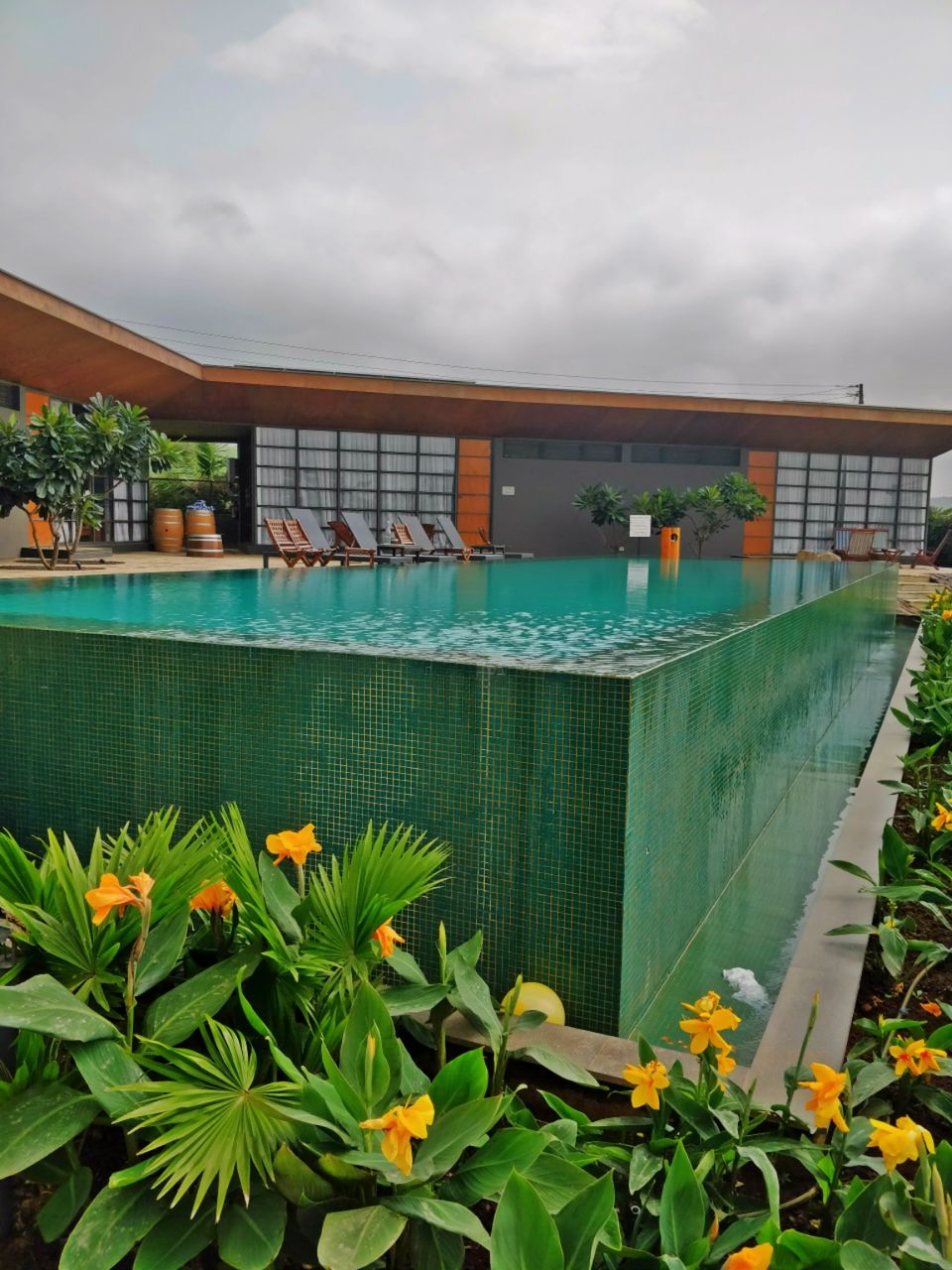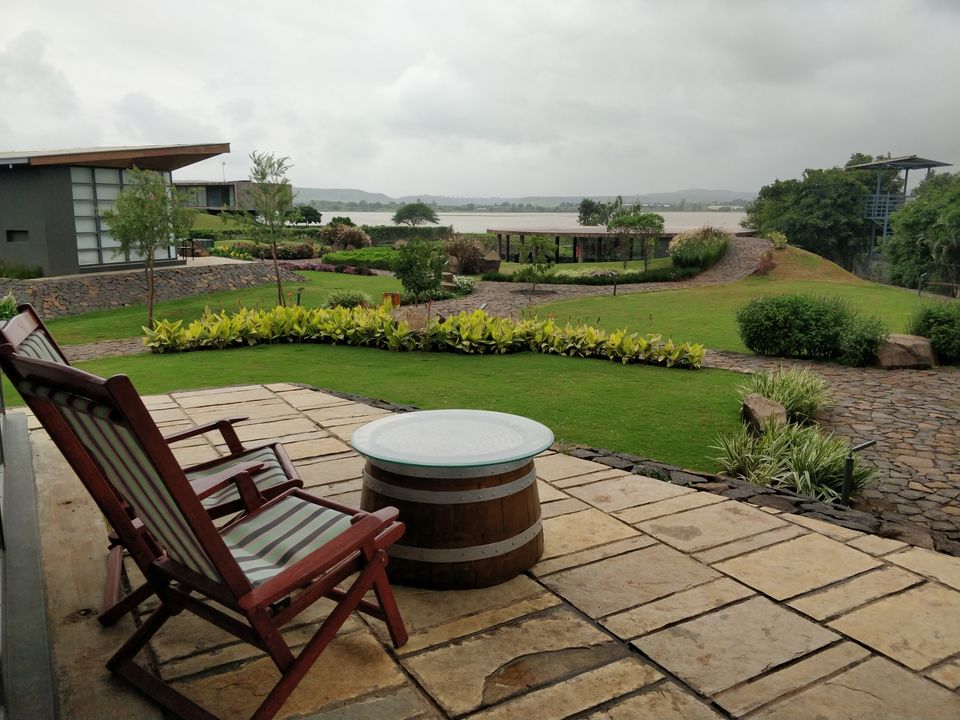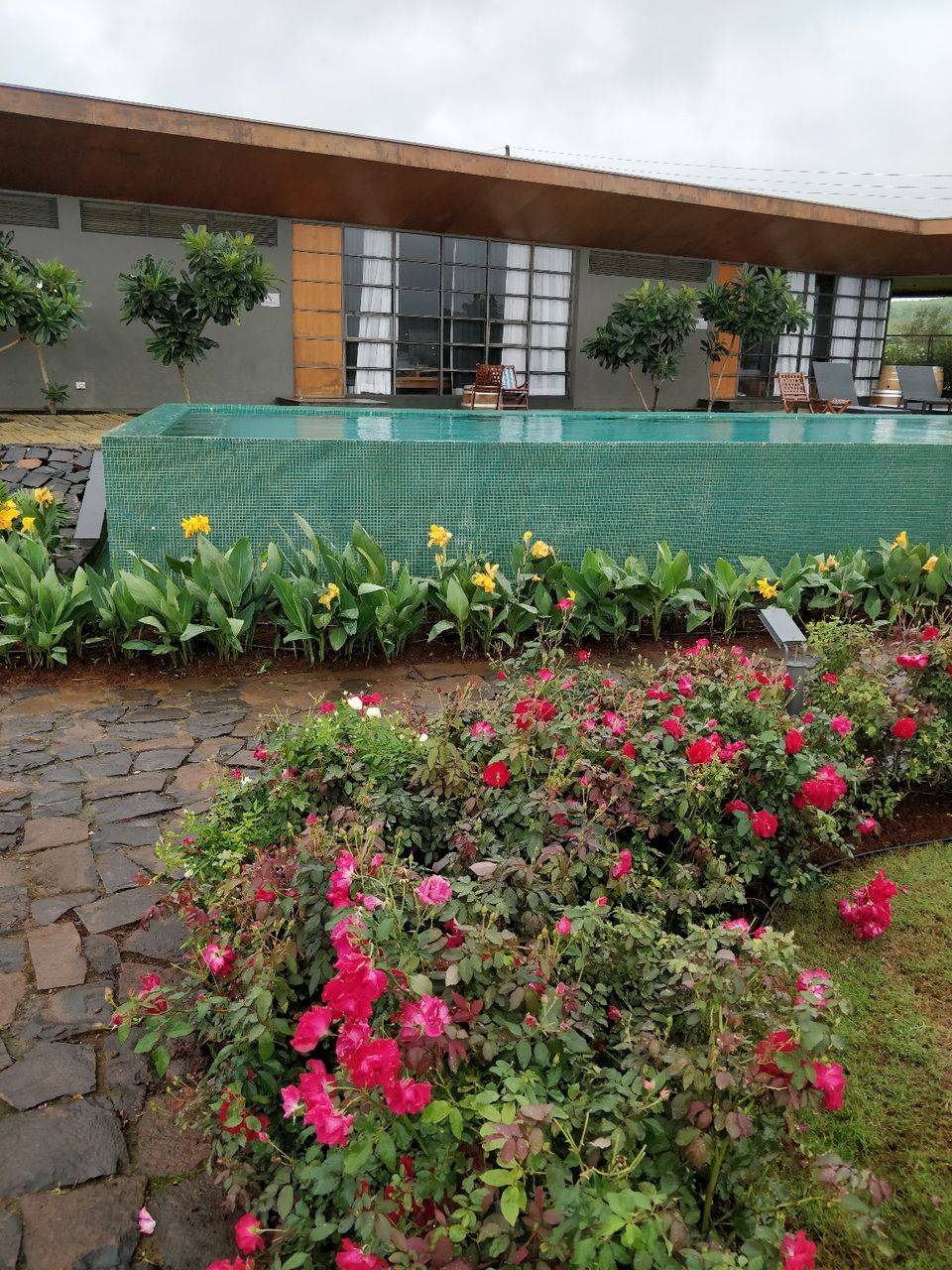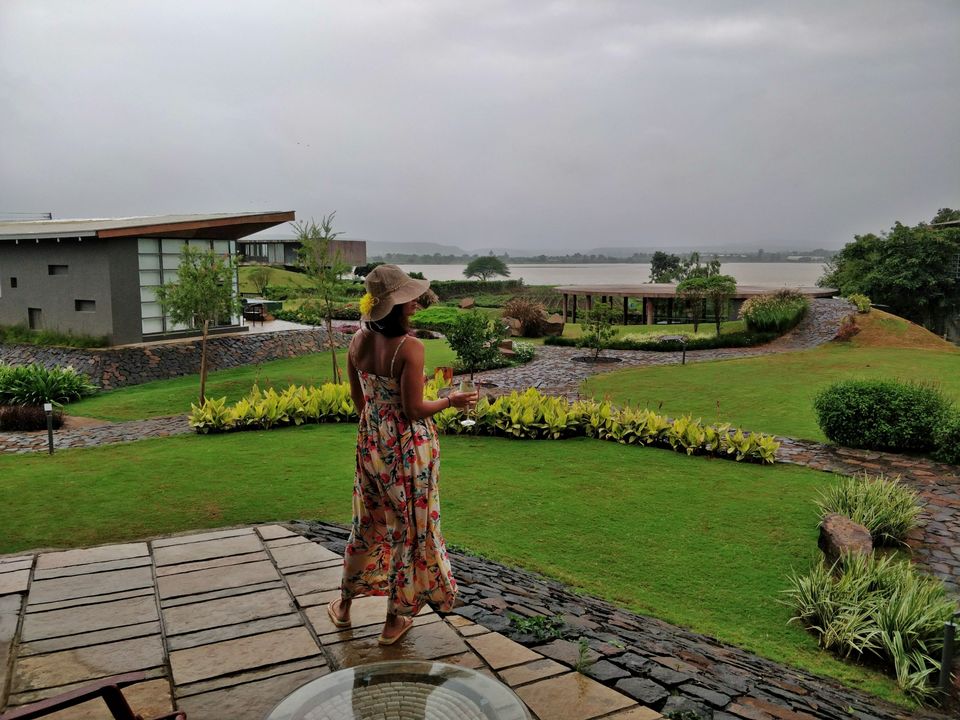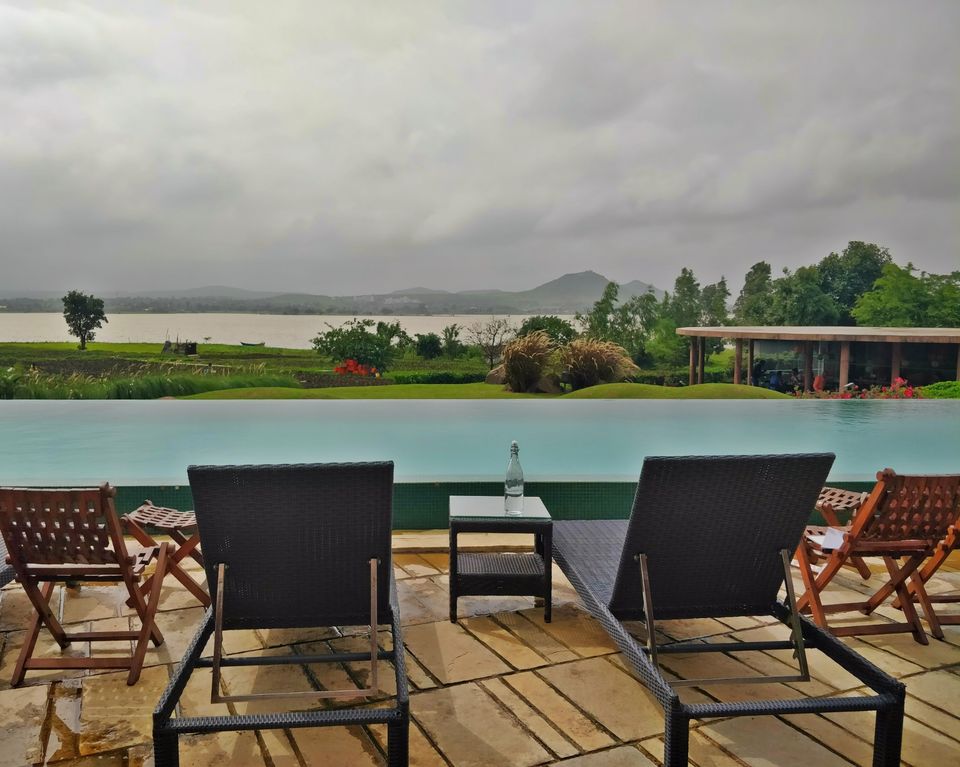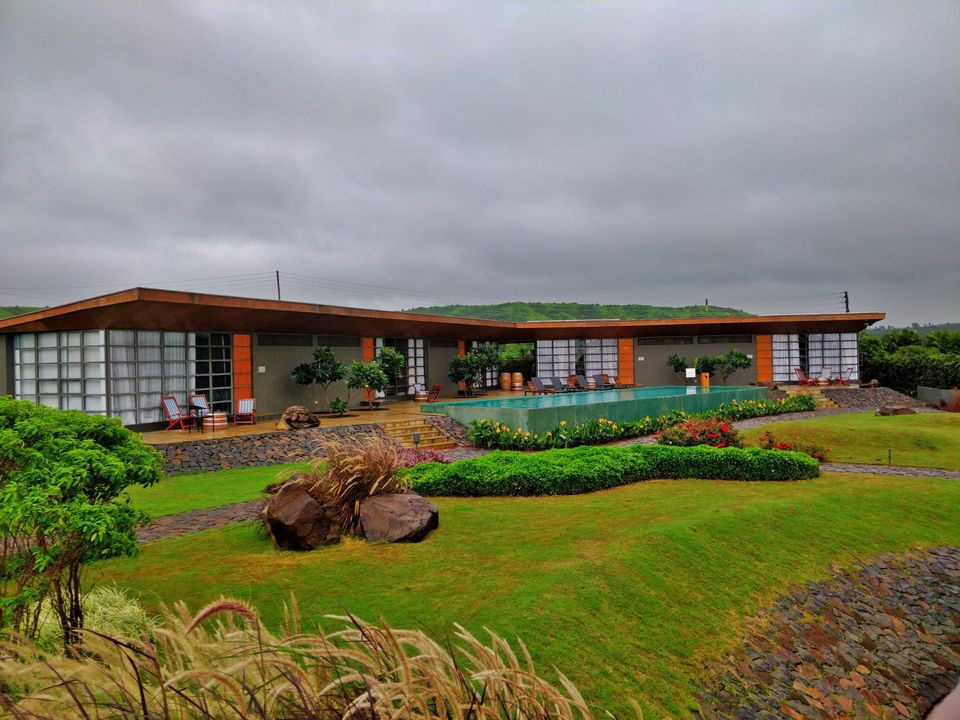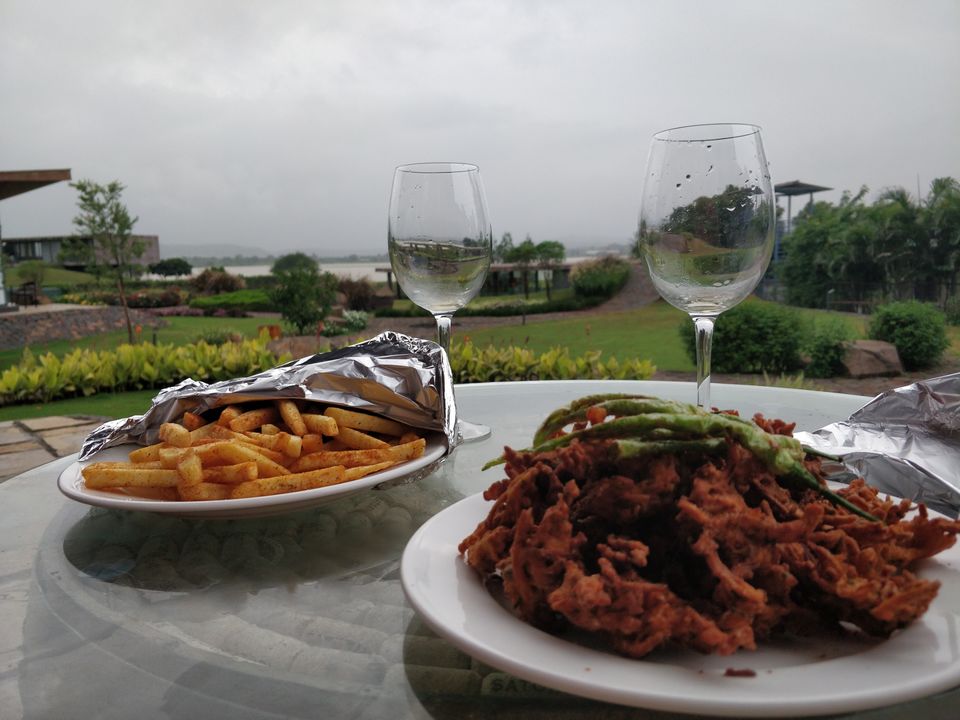 Add a little drizzle, a view of hill covered in clouds, an infinity view of large lake with lush green farms around and that glass of wine just got even better! We chose Indian for our first meal at lunch and Italian for dinner. A great selection of options under both cuisines, but the Italian was tad disappointing. The onion and chilli bhajias that we gobbled down in the evening made up for that though! Have you paired the Late Harvest Chenin Blanc with bhajias btw? It was amazing!
Since it was raining, we couldn't really go up to the lake but there's a few water activities that one can do there like kayaking or rent a bike for a cycling tour! We chose to spend our time in the pool which had an absolutely gorgeous view to soak in with that glass of wine. Even though it was cold, we couldn't resist it! They also have a spa to help you unwind which has this wine and grape seed oil special therapy that sounded pretty unique.
Every room at Beyond by Sula has an outdoor walk out deck with a table and lounge chairs making it the perfect place for a sundowner.
Overall our stay at Beyond By Sula was BEYOND amazing and comes 100% highly recommended for anyone looking for a relaxing getaway from the city. Everything from the courteous staff, to the peaceful, green surroundings to our cozy yet comfortable room left us wanting more. We'll be back for sure!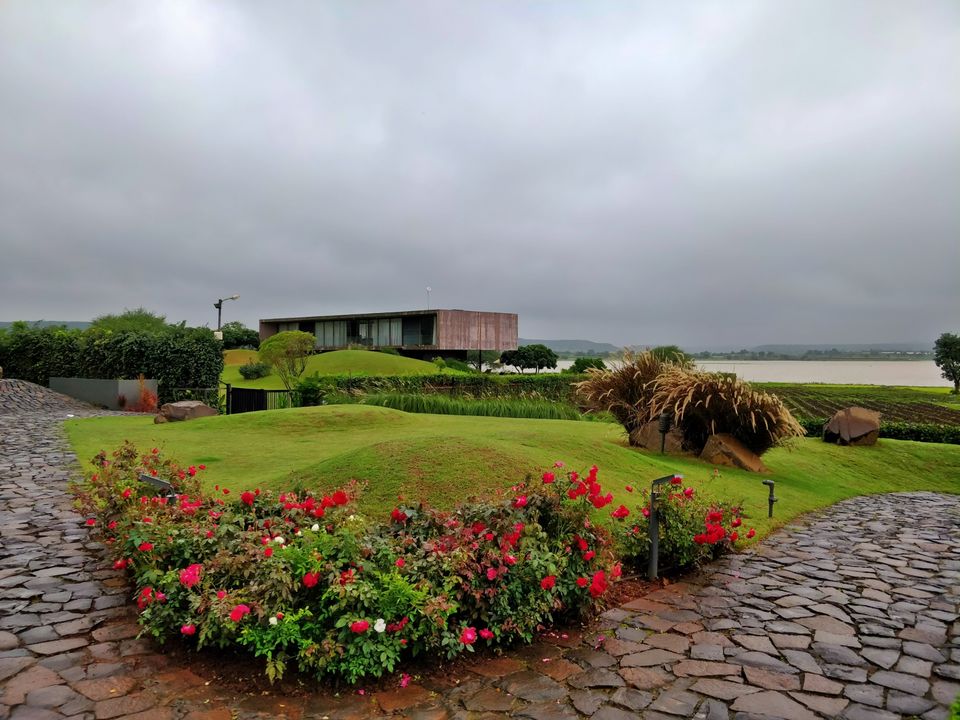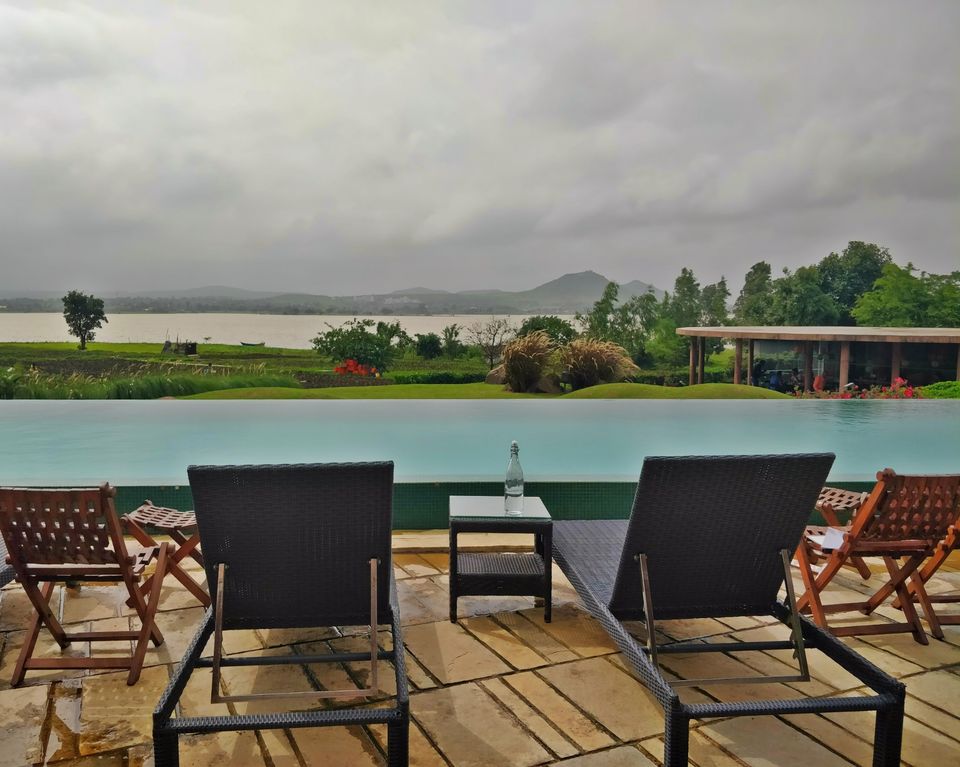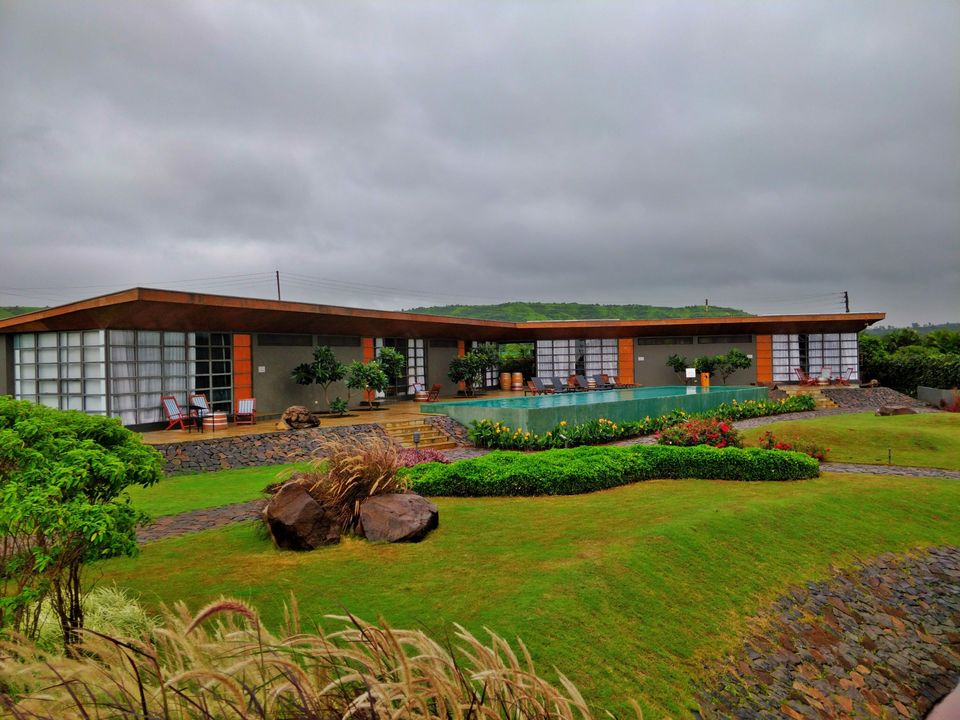 Have you visited an exquisite property like Beyond By Sula? Write a blog on Tripoto and share your experience with millions of users.