I am in a crowded train, where I am balancing the weight of my body on one of my foot, listening to abuses and fights of ladies, and trying to eat snacks, that my friends carried, without falling. So, let me tell you how I landed in this situation. A group of friends and I decided to go to Sula Vineyards in Nashik. We wanted to take the trip in the cheapest way possible and it was a last moment plan. So, we got our general class tickets of Tapovan Express to Nashik from Borivali and caught the train at around 6.30. We reached Nashik at approximately 10.30, ate breakfast at the first restaurant that we could find and proceeded to take a local cab that charged us 1,400 for dropping us to Sula and then waiting for us for four hours and dropping us back to Nashik station. As soon as you get out of the station, there are an array of vehicles that are willing to take you wherever you want.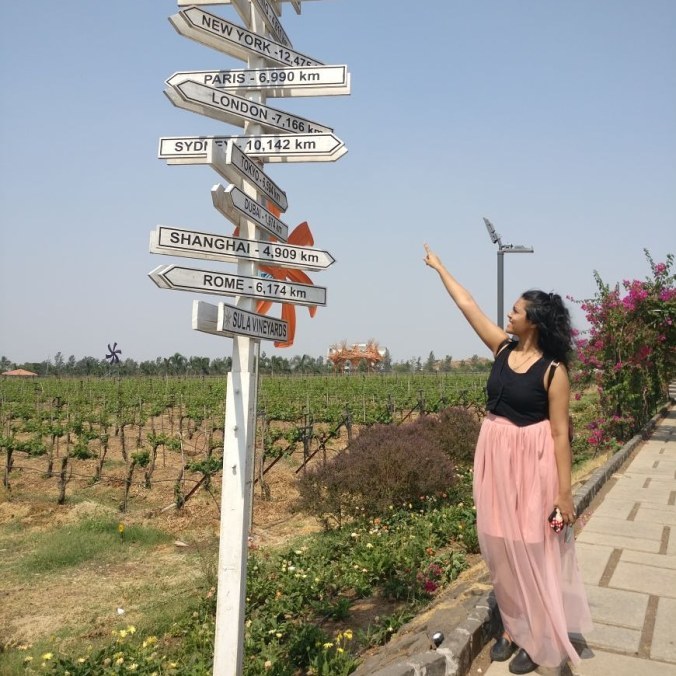 We were excited as we entered the place and walked to the huge lane with welcoming signs. The vineyards on the left side, quirky decor, music playing in the background make for a lively environment and even though it was humid and hot, we were full of energy and were excited. We went to the gift shop from where one can buy their tickets for the wine tour. We were shown the machines, where the grapes are crushed. Then, we were taken in the tank hall, where the wine is stored in a huge tank, and we were explained the process of making wine. The wine barrels were the next thing that we saw. Then, came the much awaited wine-tasting session, which everyone thoroughly enjoyed. We were given four of the finest Sula wines and we learned how to drink wine with style and elegance.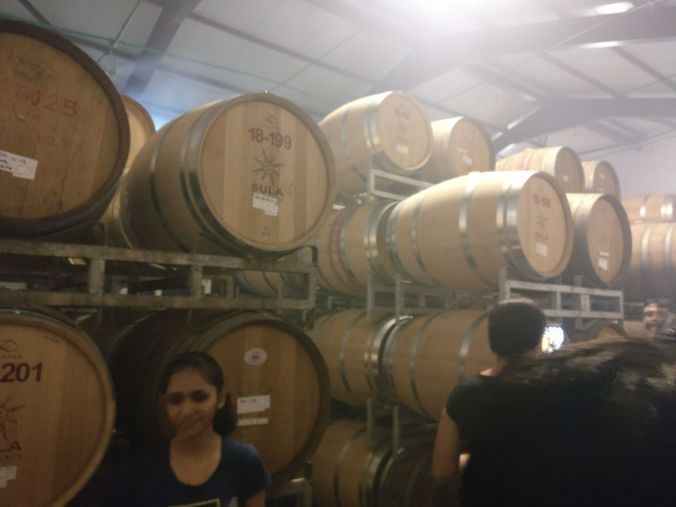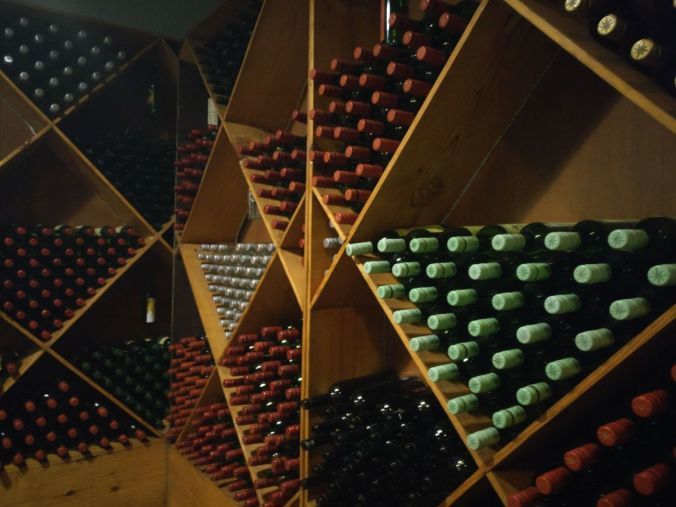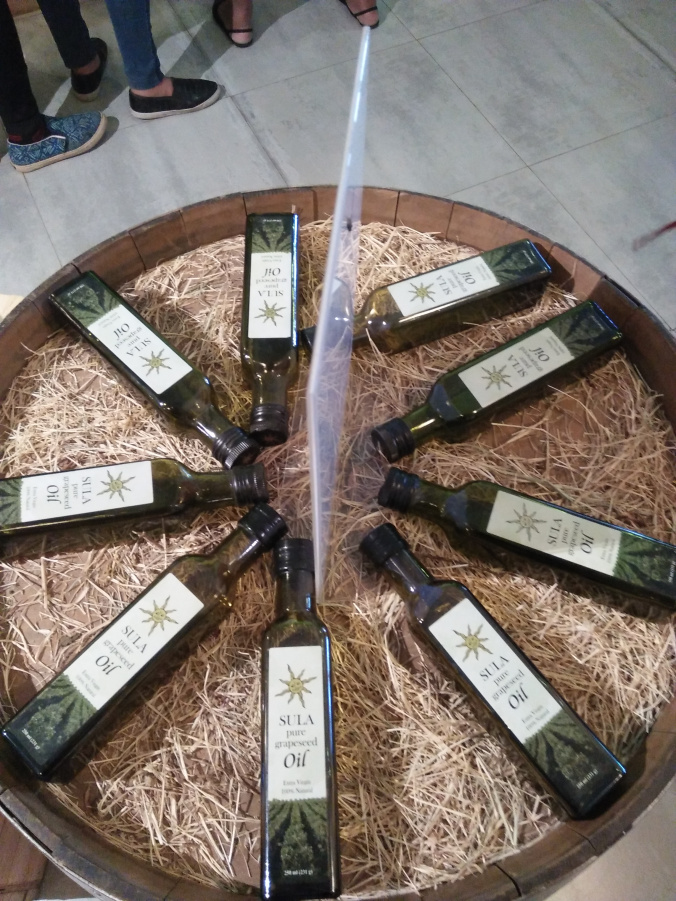 After all the knowledge that our minds that grasped, we were hungry and headed to Soma, the beautiful and cute restaurant at Sula. We had a delicious pasta and pizza. Later, we clicked a million pictures and went to another restaurant in Sula that has a beautiful view of the wineries and serves only snacks and wine. We had a fun conversation over wine and felt like very sophisticated and poised ladies.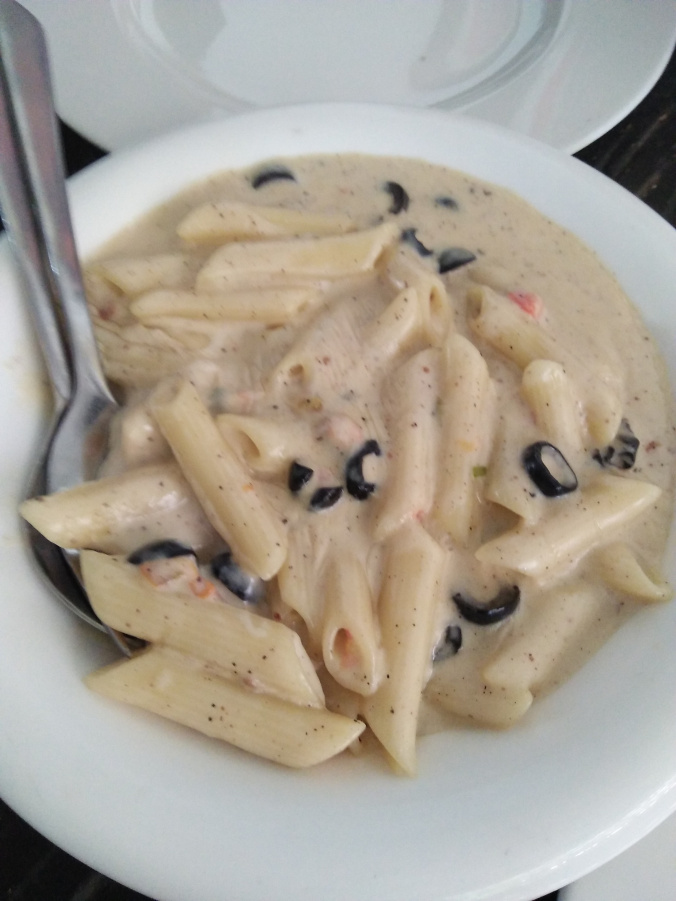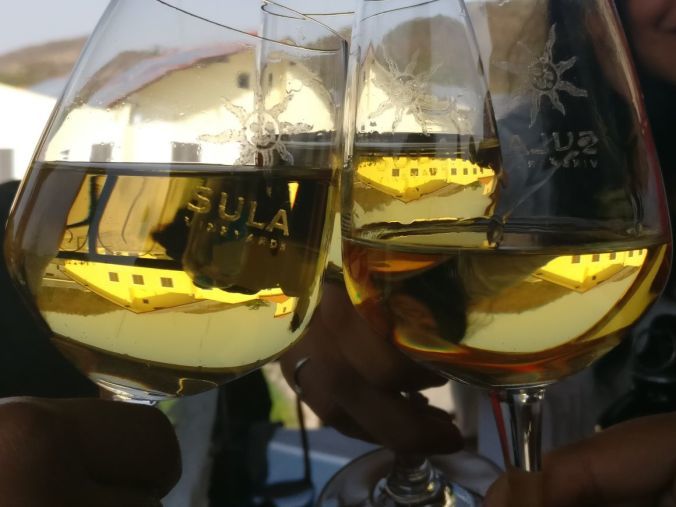 That was the end of our beautiful trip. Hoping this makes you want to go there as well.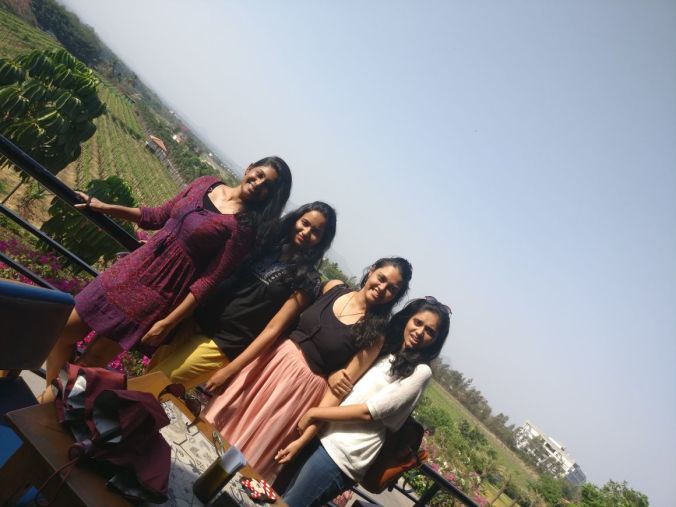 Ciao! Till my next trip.