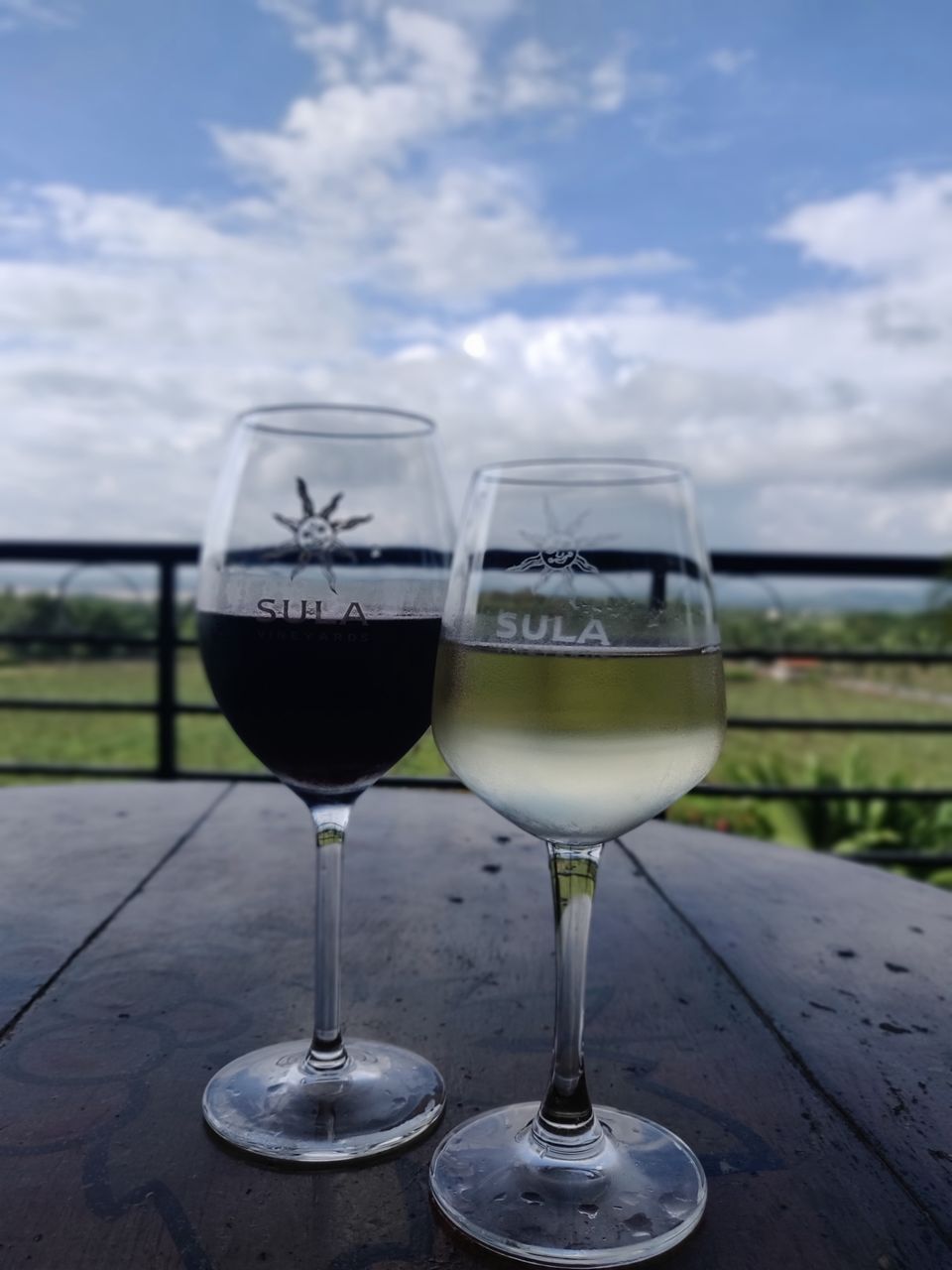 Quality of wine in India: Sula vineyards
It's 180 km from Pune and 170 km from Mumbai. We left Pune at 9am in the morning through narayangaon-sangamner route. The road was good NH 60..of course you can't avoid few village roads. But still we managed to reach by 2 pm without any halt on the way. Exact before Sula Vineyards we found a good restaurant for Nashik style misal with black Indian spices tastes. Also they have decorated the restaurant in nice Indian village style..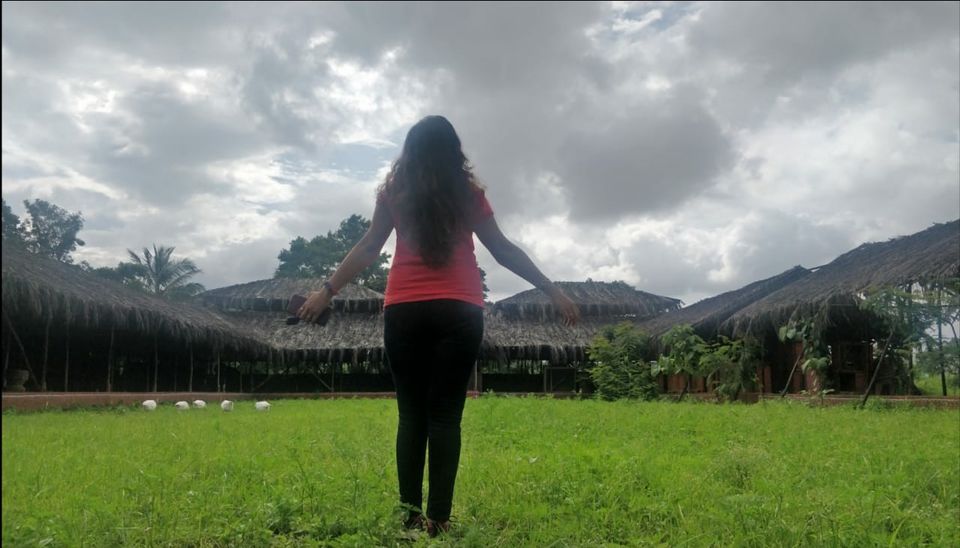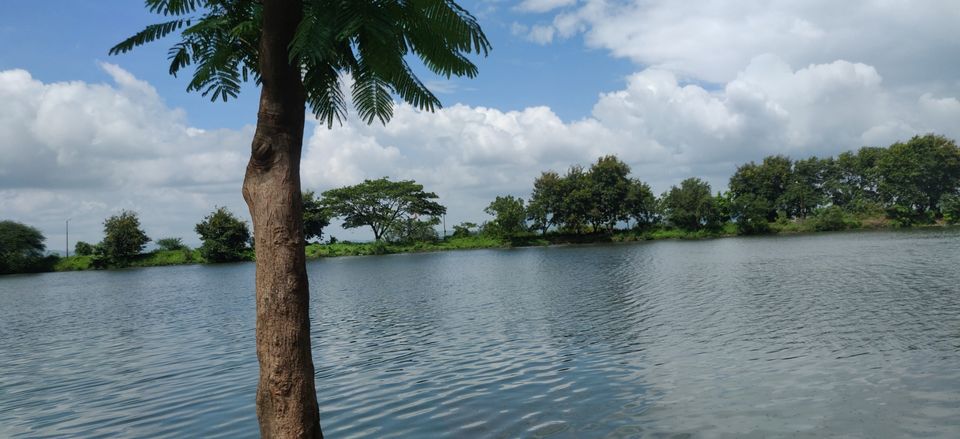 Finally we headed to sula vineyards. There was huge parking area in the premises. Before you enter the area, you have to pay cover charges of RS. 200 each. They have decorated the area with the wine bottles using DIY. Great to get some pictures clicked. It was 'wine fever' feeling as you walk through the area. There were few restaurants inside like little Italy. But there was a restaurant of Sula from where you get the beautiful parallel view of vineyard from the restaurant. You can get different varieties of white and red wine of Sula. Also they have menus for snacks and desserts. We tried sparkling Shiraz(red), Riesling white, rasa cabernet sauvignon (red) where we found Riesling white more smooth and with lemon touch. Here you can't give or take suggestions for wine as wine has a different taste of choice for an individual. But this is something you can go and try. There are expert staff to guide you through the tastes and variety of wines and it's making.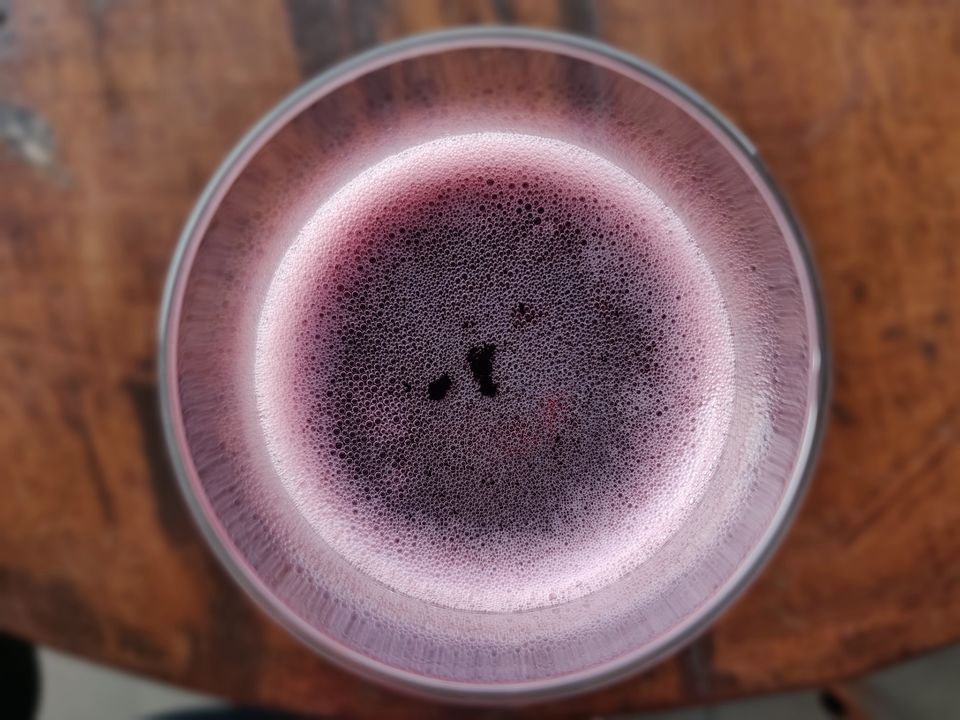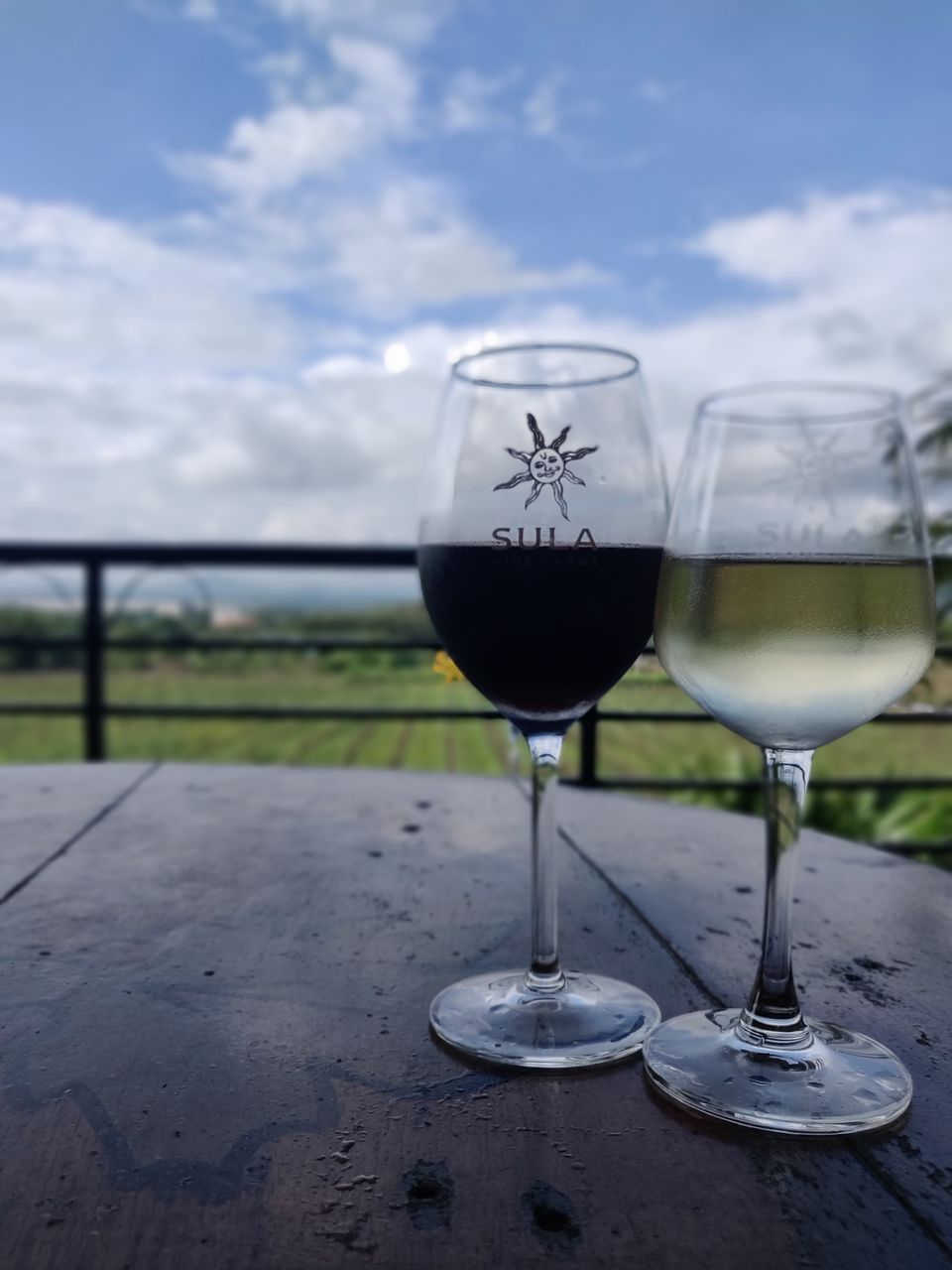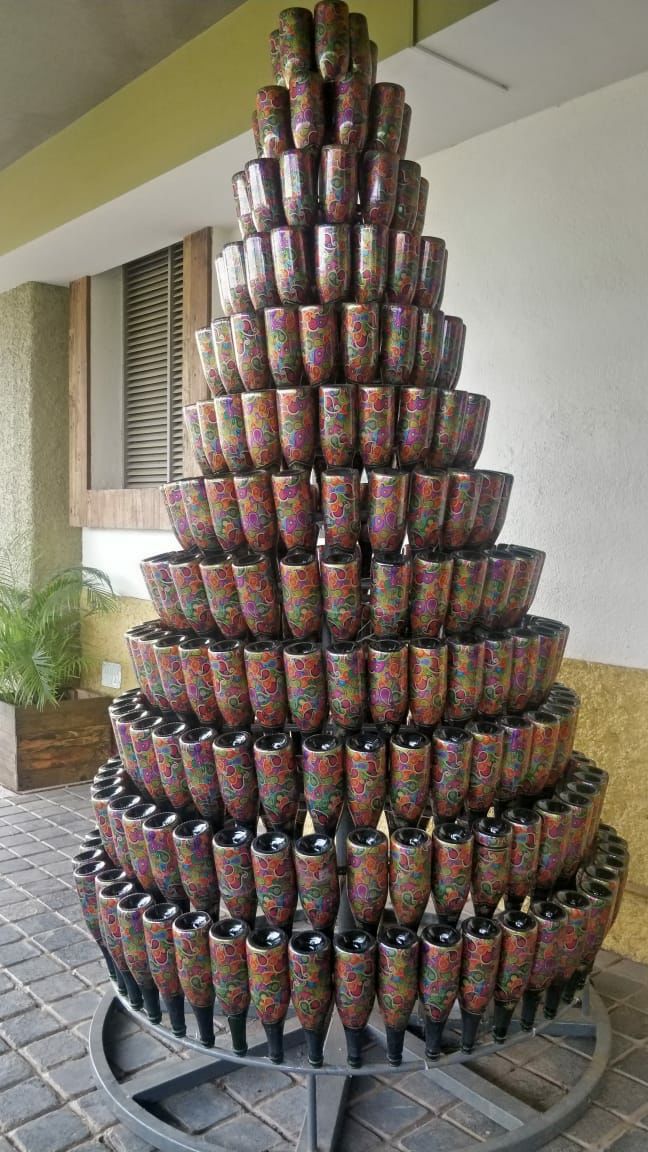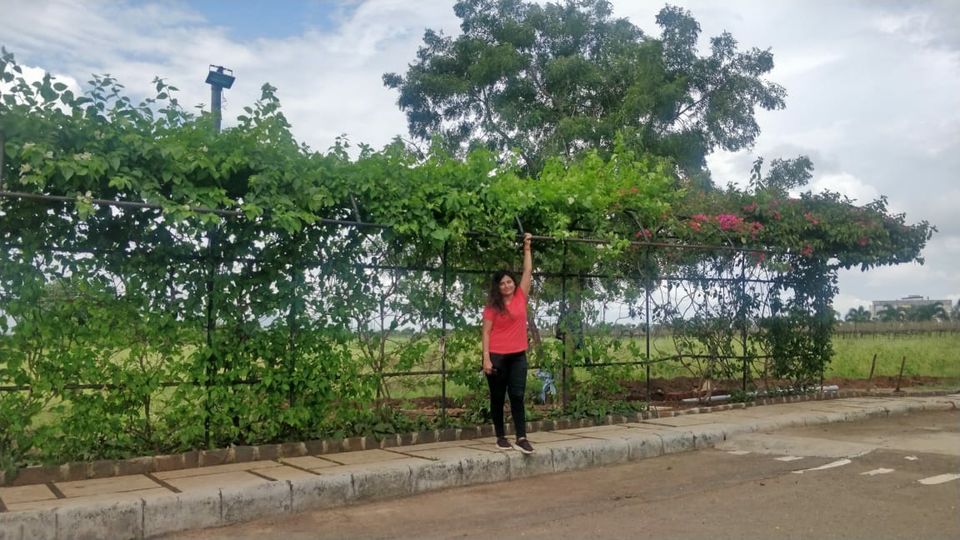 Luckily we got cloudy atmosphere and cool breeze and the view of lush green vineyard. But prefer to go in winter as it's a blooming season and can go on road tripping in vineyard and to experience one of the most spectacular sights of vineyard.
In just Rs. 400 you can taste different wine. Wine glass cost starts from 270 and bottle from 1700. If you have a gang of 4-5 people, you can have bottle of wine and spend hours in the vineyard view restaurant. Around 6:30 we left for Kopargaon which was 100 kms from Nashik.
Also you will find a stay in sula vineyard property, as they have a resort. There are few more resorts in the near by vicinity of Sula Vineyards.
Although we had plans to stay in kopargaon at one of our friends farm house. So we headed there. The farm house called shankarbaug situated in 'yesgaon' a village near kopargaon. A stay very peaceful and into the nature.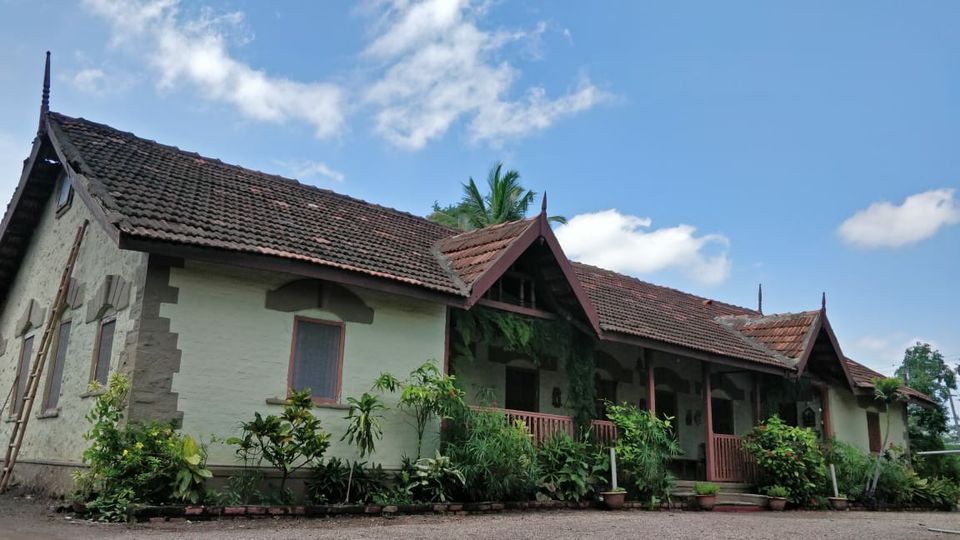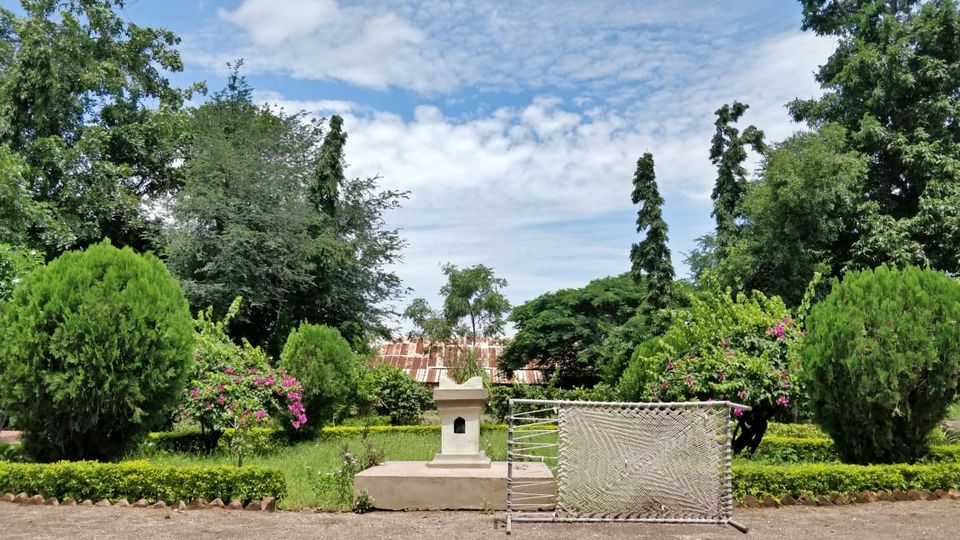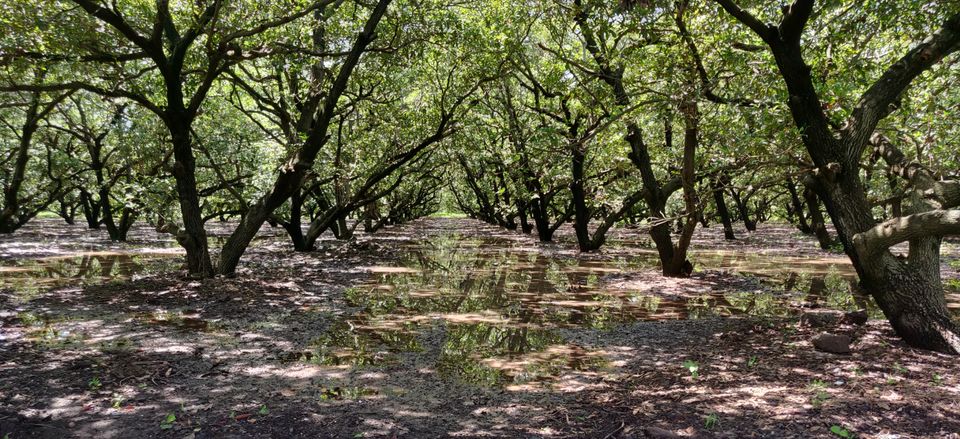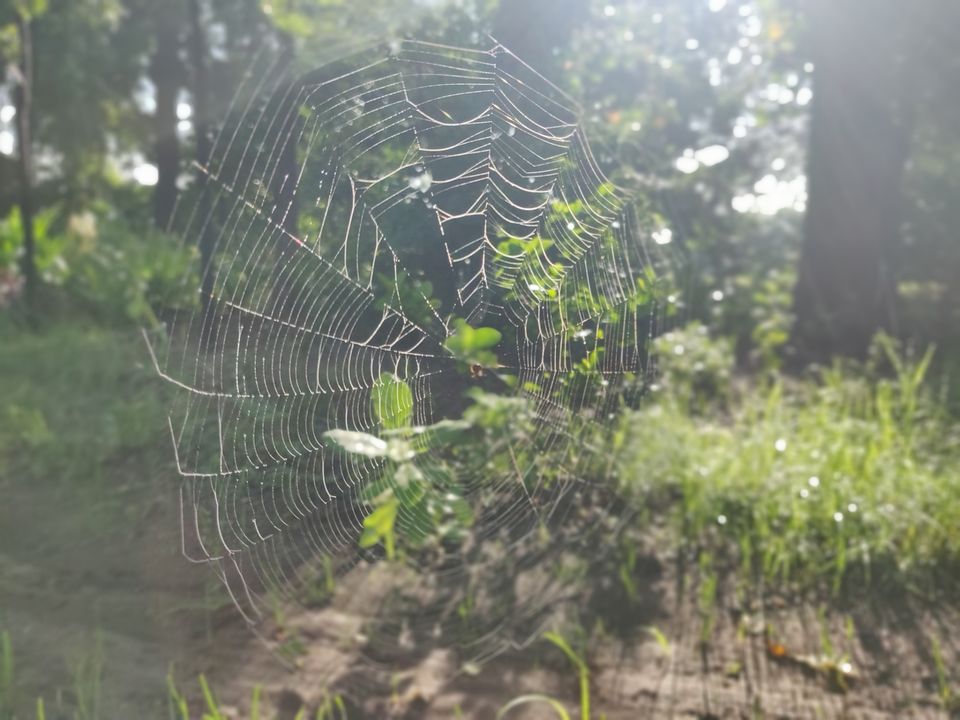 Finally heading back to Pune after taking a weekend break with nature.
The road till sangamner was bit shaky but later it is smooth national highway. We stopped at kamat hotel for a quick break. And took 4 and half hours to reach Pune.
It was a full of farm village trip.