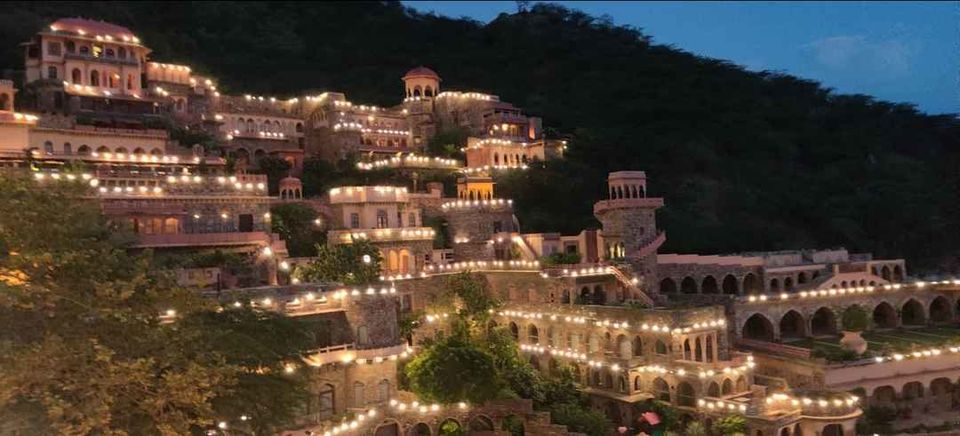 Before the irresponsible behavior comment pouring in, let me clear it for all - I do not encourage to travel during the pandemic. But if you were exhausted just like me, with some precautions you can also step out of the house and get a breathe of fresh air.
Traveling always has been a therapy for me. Being alone in Gurgaon for the last 7 months was exciting as well as learning experience. There were some calming phases and some nerve racking ones too. It had been months I had stepped out of the house for small chores, not seen my friends, relatives, co-workers or travelled any where. All my wishlisted trips were left unticked. To overcome this situation, we planned for a short getaway to Neemrana.
Started off on Friday(so that we find less people in the stay), we had booked the resort for one night. For the unaware people, Neemrana is located in Rajasthan and is around 100kms from Gurgaon. As per covid situation, fort is not open for visit but can be booked for stays. The bookings are from 2pm the first day to 12pm the second.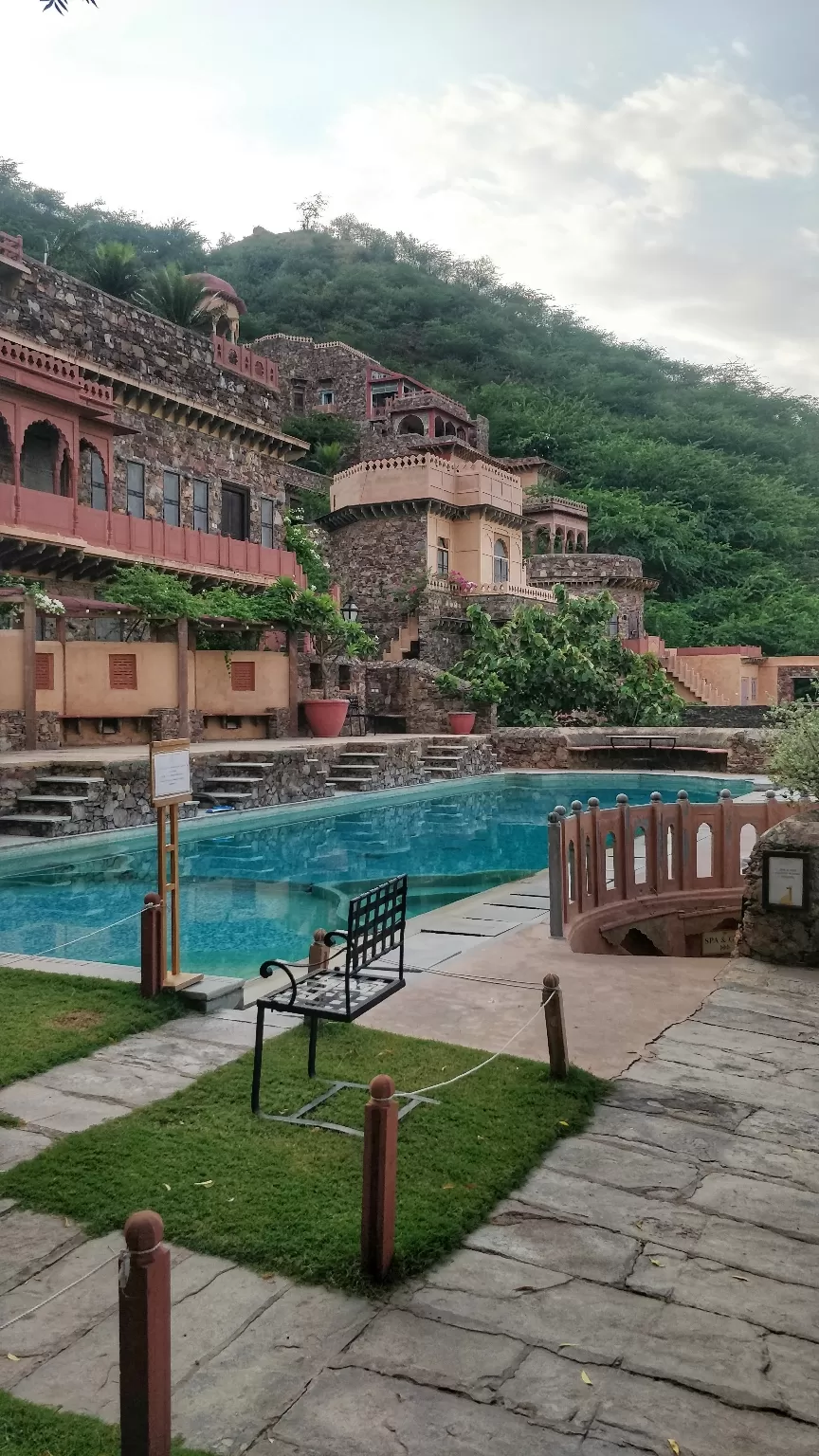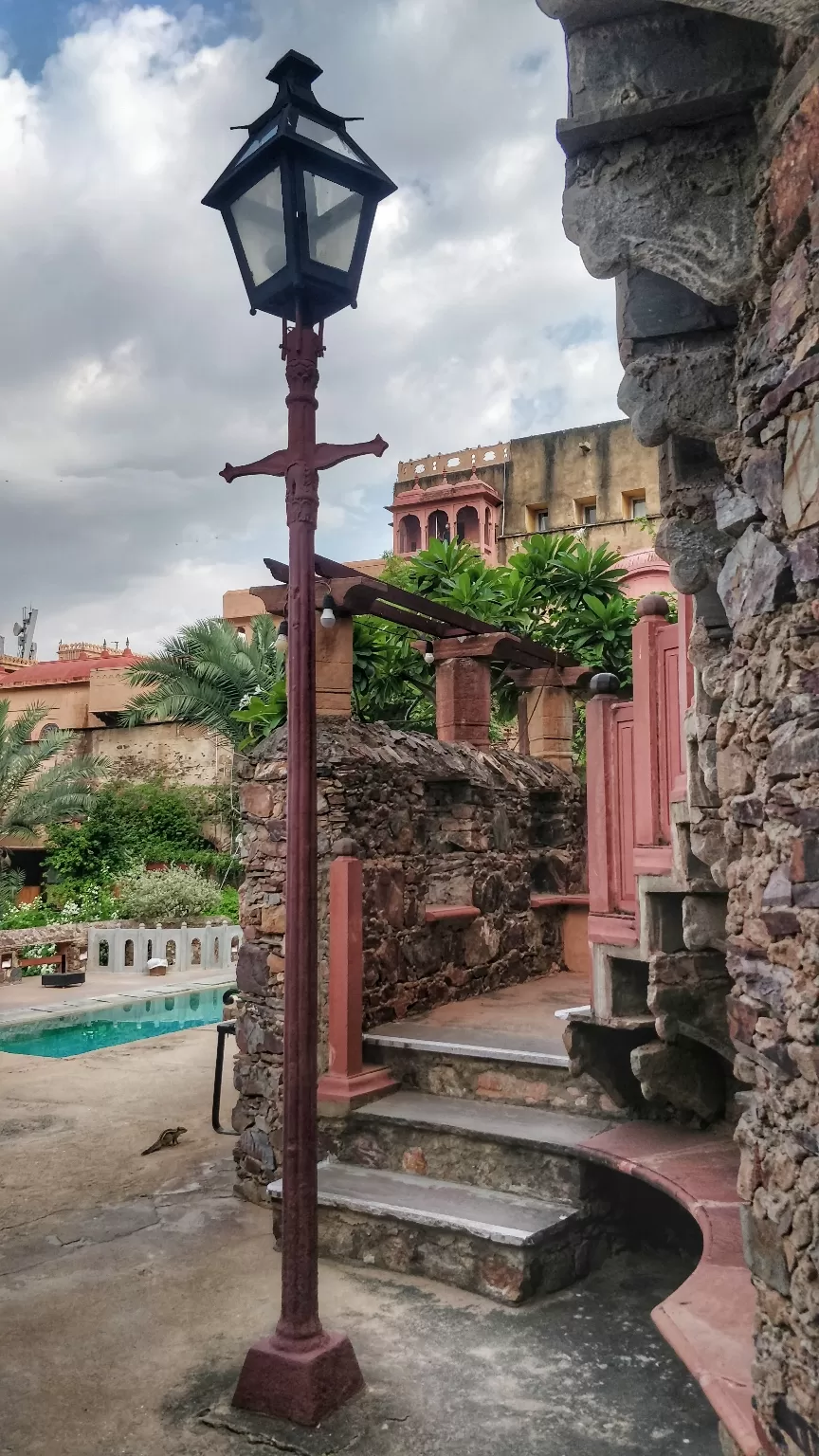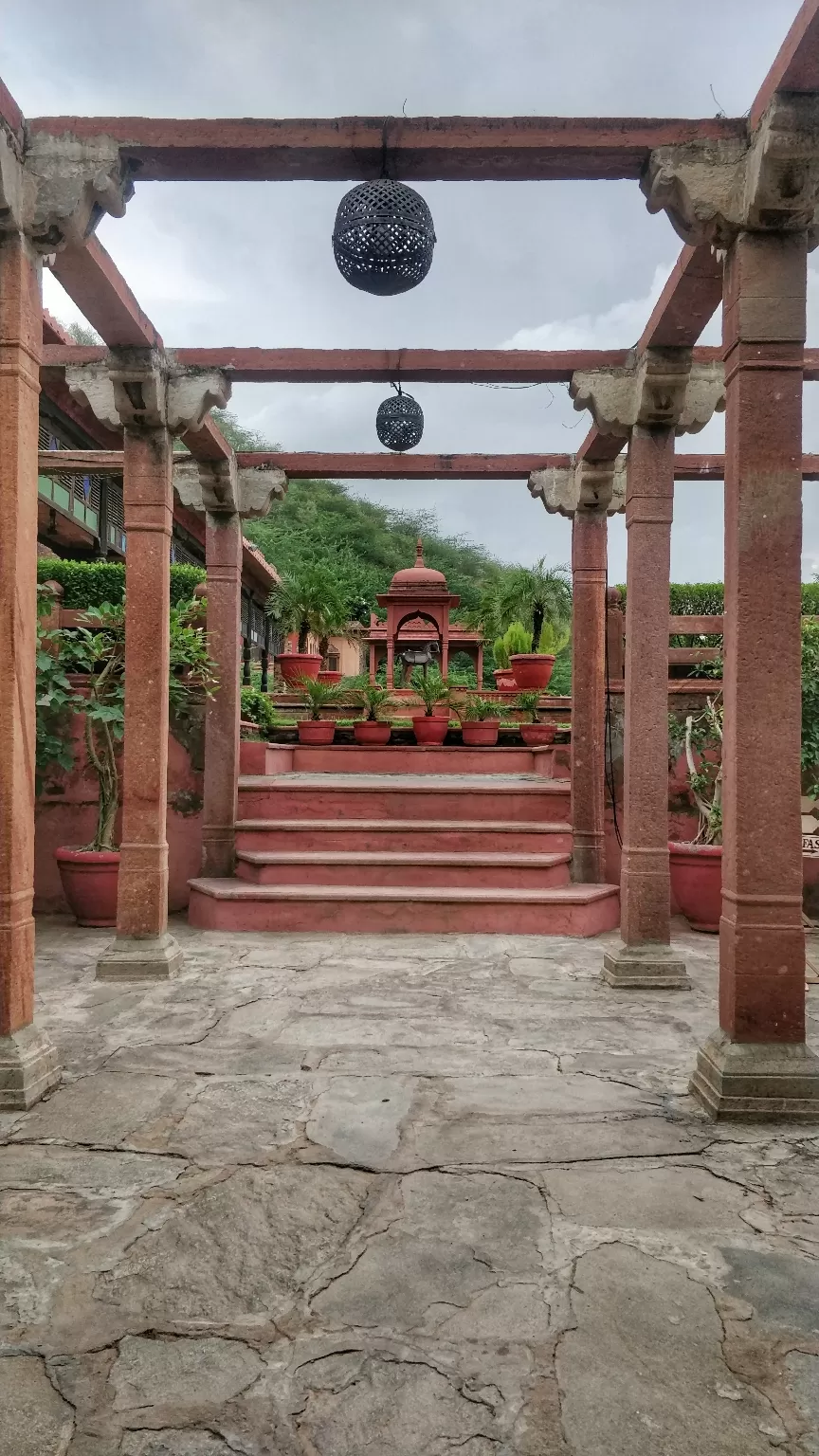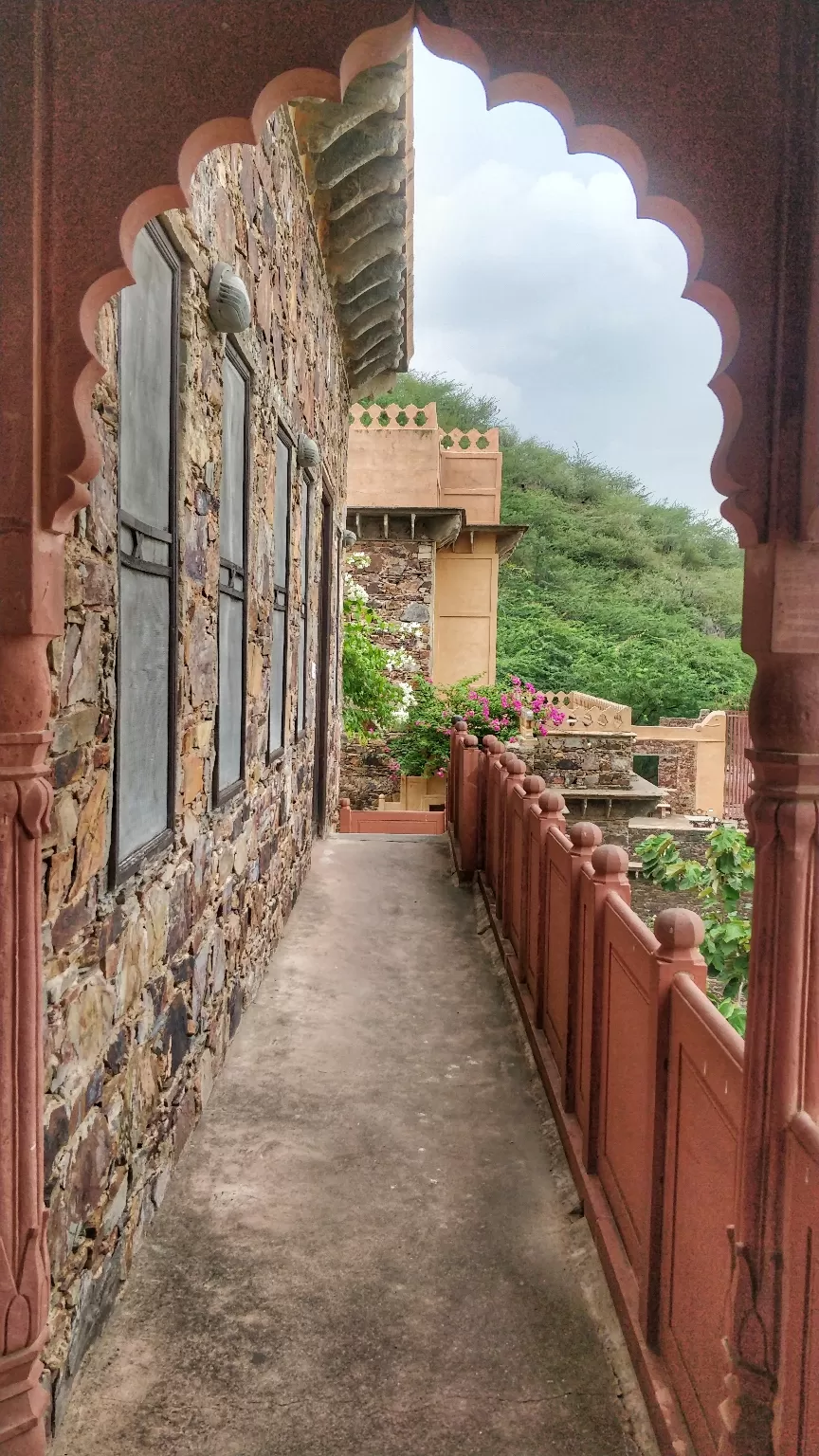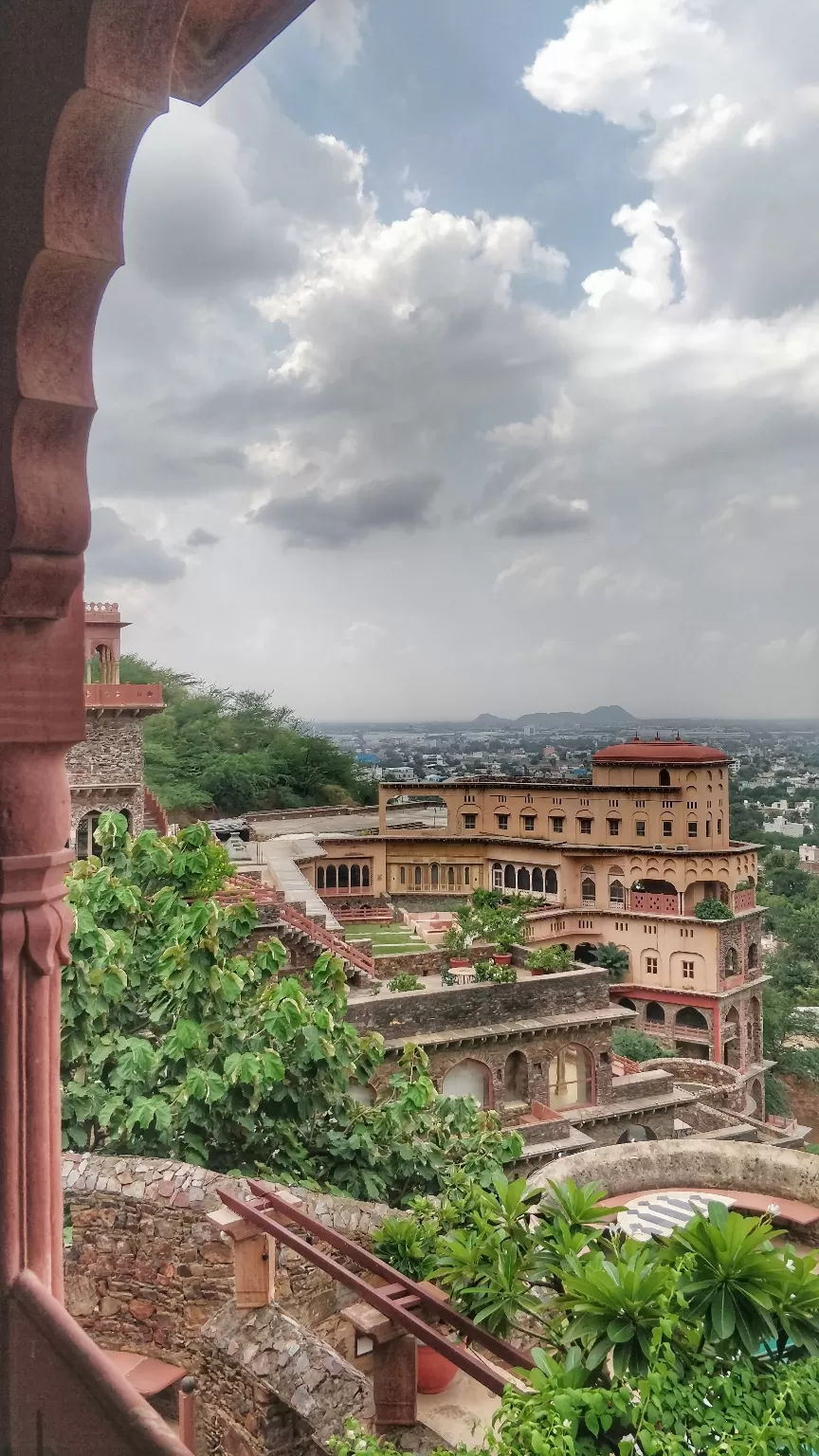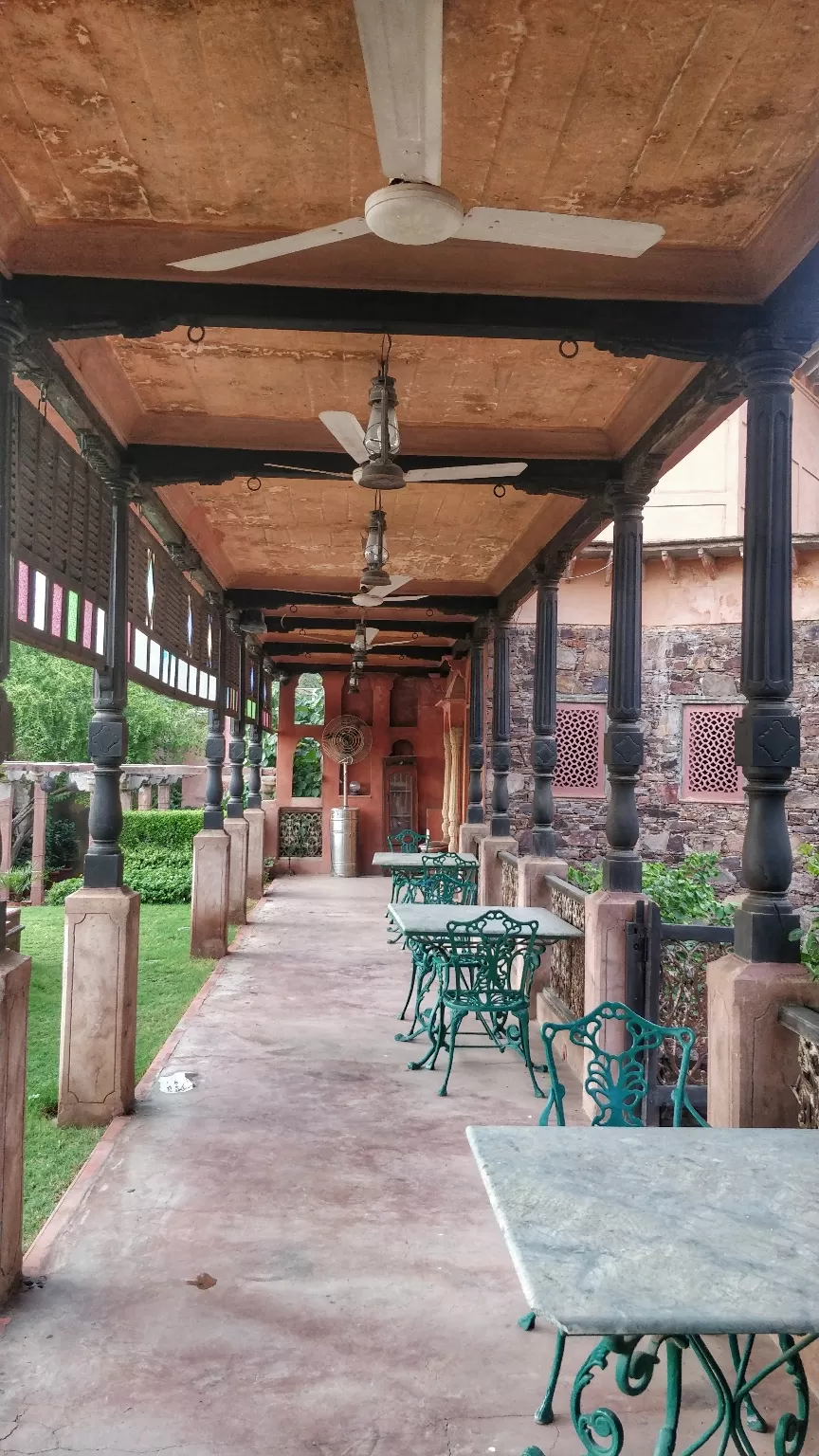 We reached around 3pm and I was great to staff taking all precautions, maintaining social distancing and proper sanitization. There are different rooms for stay with different prices. We booked Tulsi Mahal for our stay which costed around 10500/- for three people. The prices may vary during weekend. The rooms are small but properly maintained. And you also get a beautiful view from the window.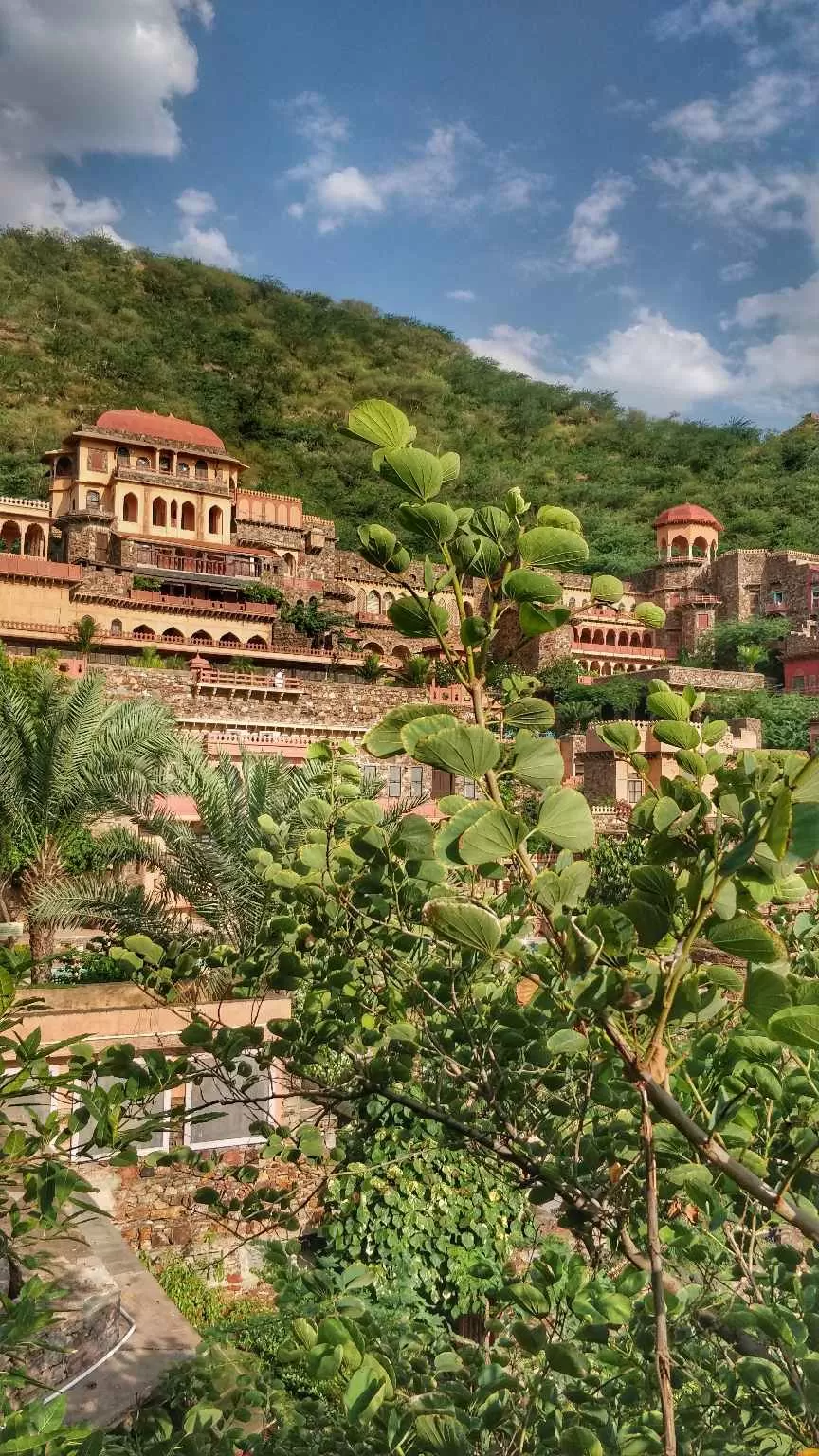 Around 4:30pm we were called for a small guide tour where they tell you about the history of fort which is now majorly turned into a resort. Many cultural Rajasthani activities, pools, gyms etc are also present but all were closed during the pandemic. By 5pm, we were provided with High tea - supper. Again, due to covid self service was not allowed.
We spent rest of the day clicking pictures of the amazing place. We also saw few couples present for Pre-wedding shoot. Dinner at the palace can be taken Buffet or a la carte. Dinner is not a part of the booking.
By 10pm, we started to feel the vibes of the place. With the lights all along the fort boundaries, it looked like a magical experience. Even the moon added to the beauty of the place. With the cool winds blowing you will get the ultimate experience sitting under the covered terrace and reliving how it was to travel before Covid.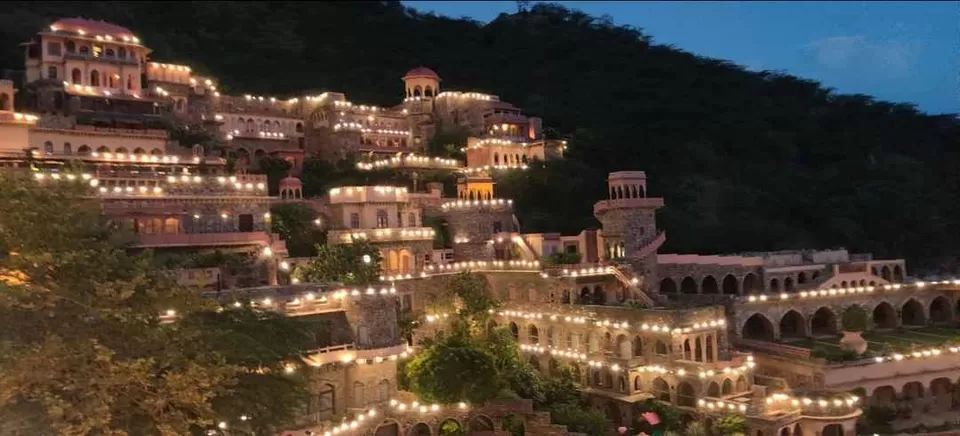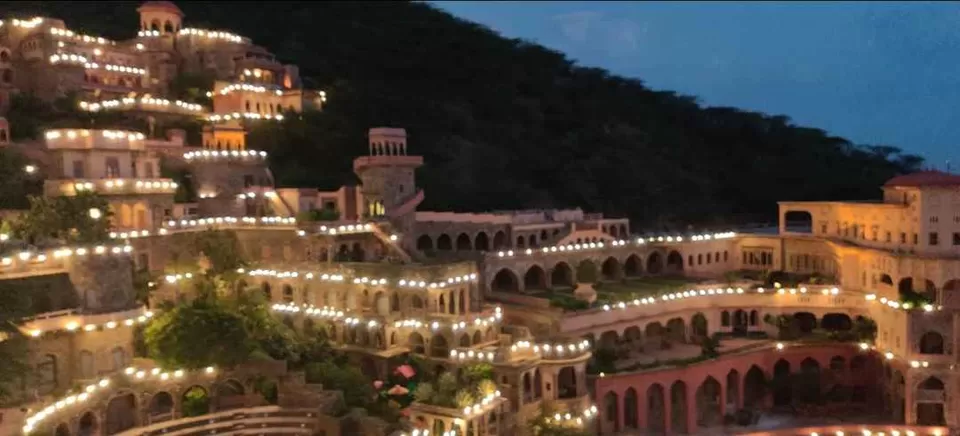 Next day, we woke up early around 6am and took a tour around the palace.
The breakfast timings are 8am-10am. Each meal is served in a different area and if they are in open you can even enjoy the view from the place. The menu is different for each day. It is a buffet with both vegetarian and eggiterian options. We were served fruits, juice, idli sambhar, upma, aloo parathas, egg and bread. After breakfast, we strolled around the palace and came back and rested for an hour.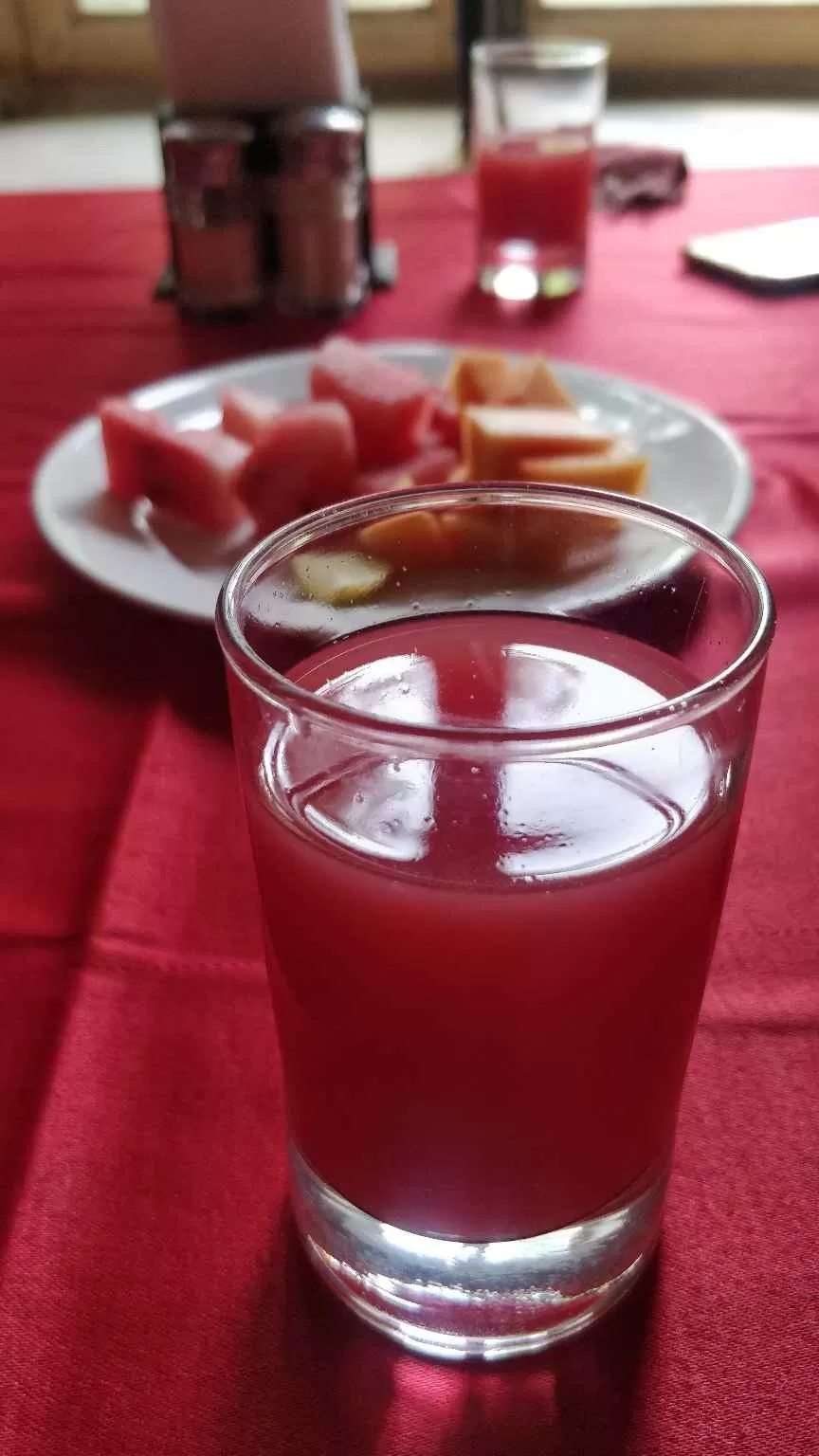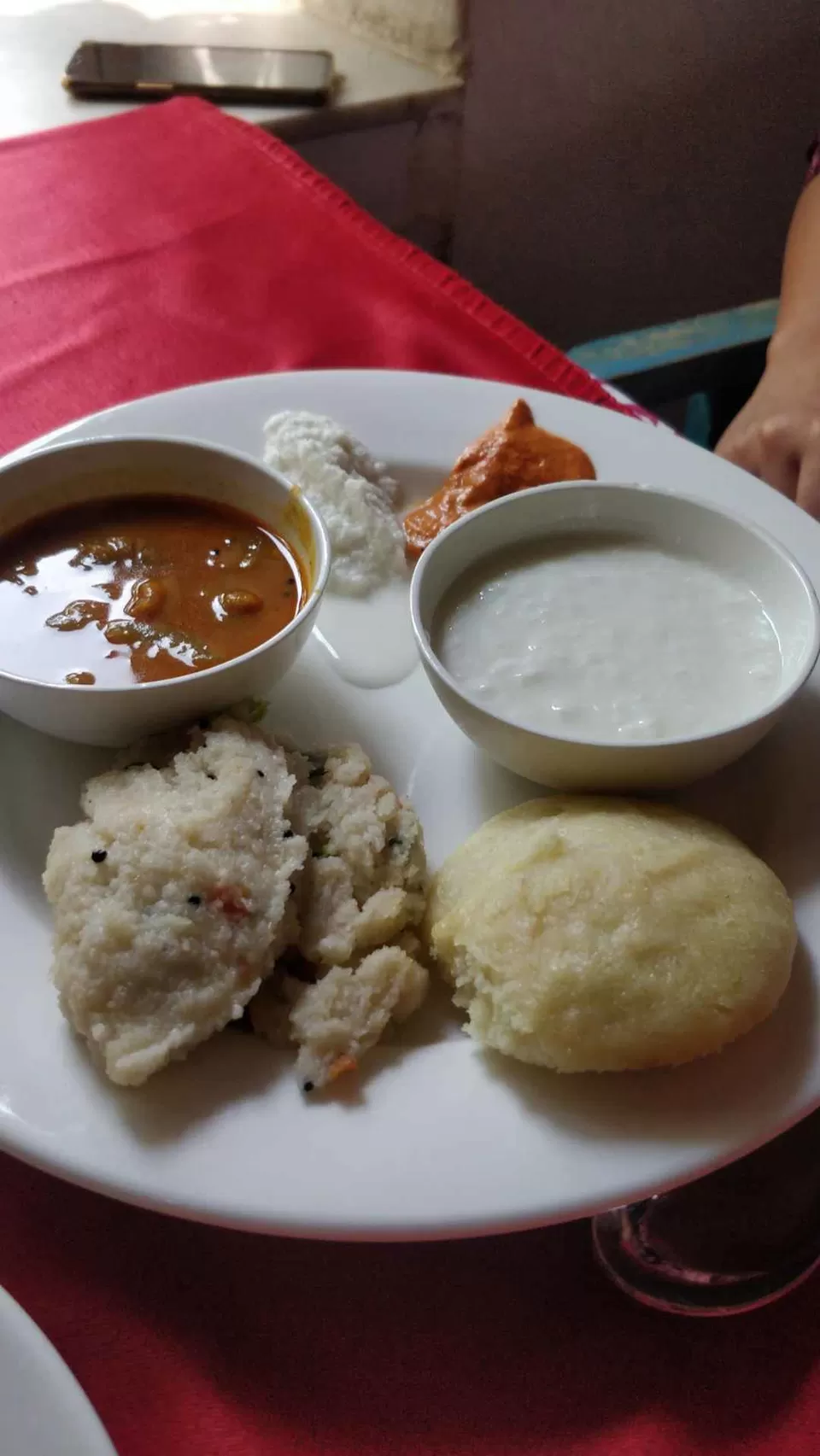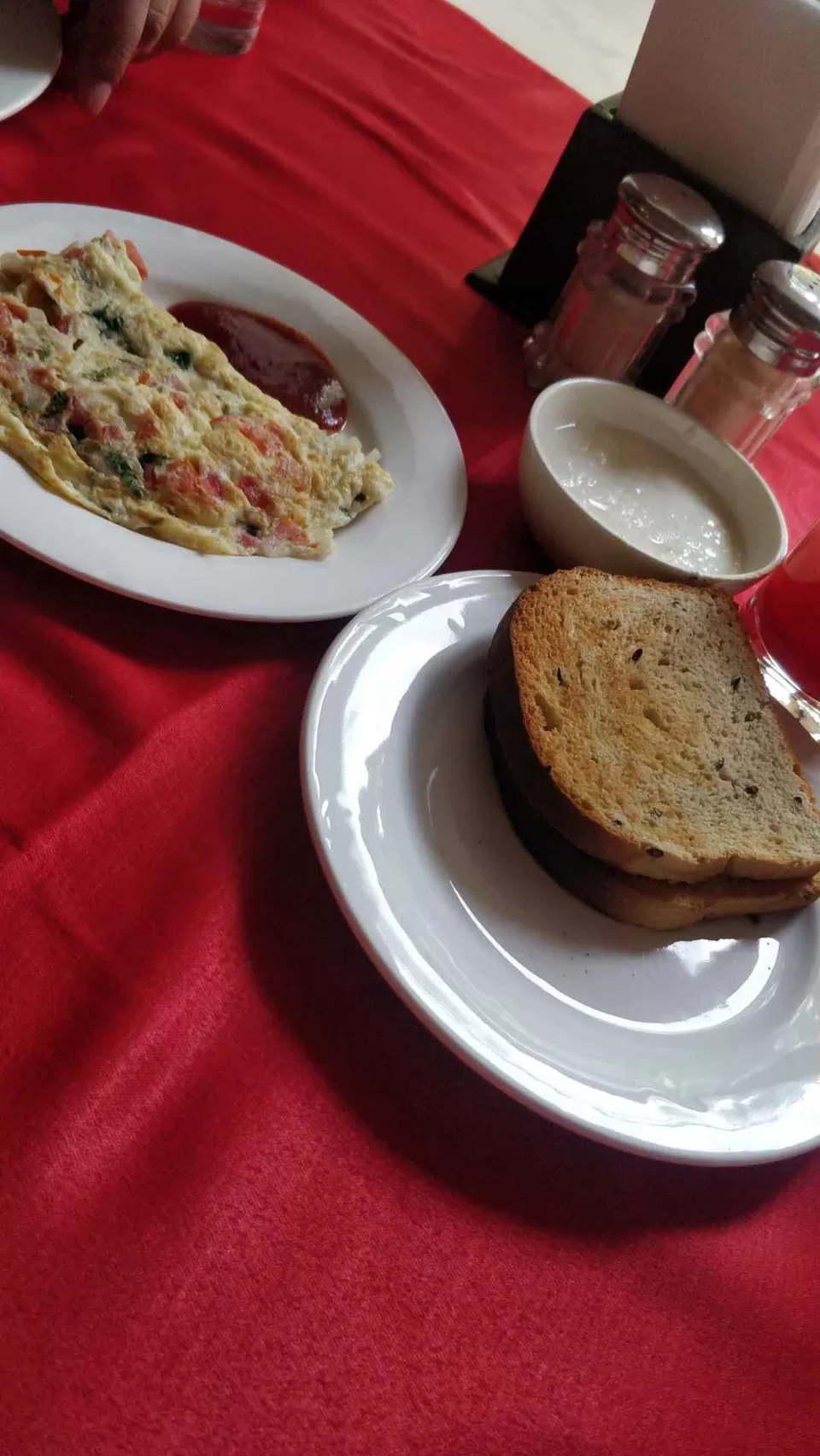 Overall, it was a decent trip. The resort was functioning with around 50% occupancy I believe. For a typical resort feel, I will recommend to visit this place. Though a normal day tour of Neemrana gives you a eye catching experience, some moments can be best felt when you see the lights if the fort and gaze the stars at night.