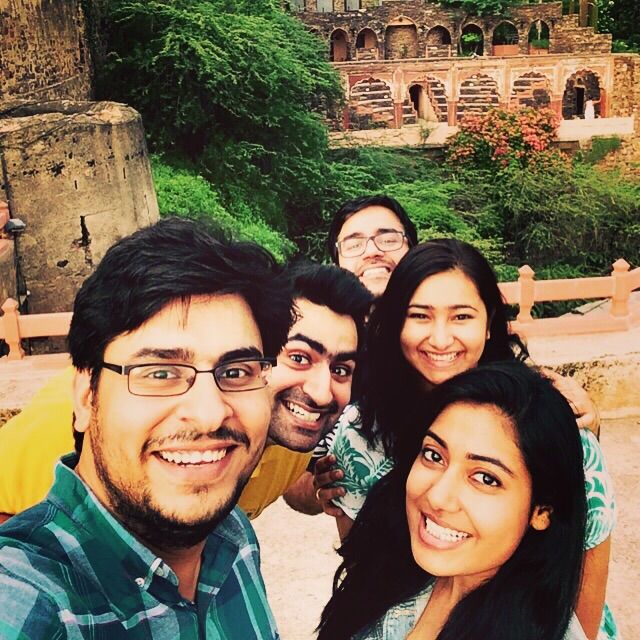 With getting away from city rut on our mind, and in the mood for a long-ish drive, we decided to go for a day trip to Neemrana.
5 friends, 2 cars, roadtrip, decent weather, good music and sparsely crowded roads.
We left at 10.30 am from Gurgaon and without taking a single stop arrived at Neemrana in an hour and half. It was quite a drive, Google Maps helped us arrive at the fort-palace.
It is situated in the middle of the city, and of-course at a height. There's parking space there – but you park at your own risk. As you walk up to the fort, a large classic entry gate welcomes you. Cobbled and rugged path runs through the fort-palace. The look and feel of the fort-palace is very earthy. It also has a pond - which is green in colour. The cross-ventilation of the structure is amazing, because it's completely breezy.
There are many restaurants/cafe – mostly decked up in blue and white.
It's quite a beautiful place to be. A lot of people come here to spend a night as well.
We had got a good deal of INR 3000/- inclusive of lunch buffet, entry and zipping!
As soon as we had arrived, we rushed for the lunch buffet. Famished (having had no breakfast) we enjoyed the food - which was very tasty.
Around 3.00 pm we left for zip-line (It's an activity of where you (wearing a harness) are suspended on a pulley (attached to a wire) to travel across at a high speed.) It is a lot of fun. After being trained we had a trek of 750 metres uphill to reach the point from where the zip-line would begin. A dust storm welcomed us on our way. The weather changed from hot & sunny to breezy & pleasant. Light rains welcomed us as well. There were 5 zip-lines which I thoroughly enjoyed. We explored the fort-palace a bit as well.
In all - a day well spent, away from the city, doing new activities, with friends.
If you're looking out to simply break away from mundane life, trips like these are sure to rejuvenate you.
Neemrana Fort is on Delhi - Jaipur Highway. It is about an hour and a half drive away from Gurgaon.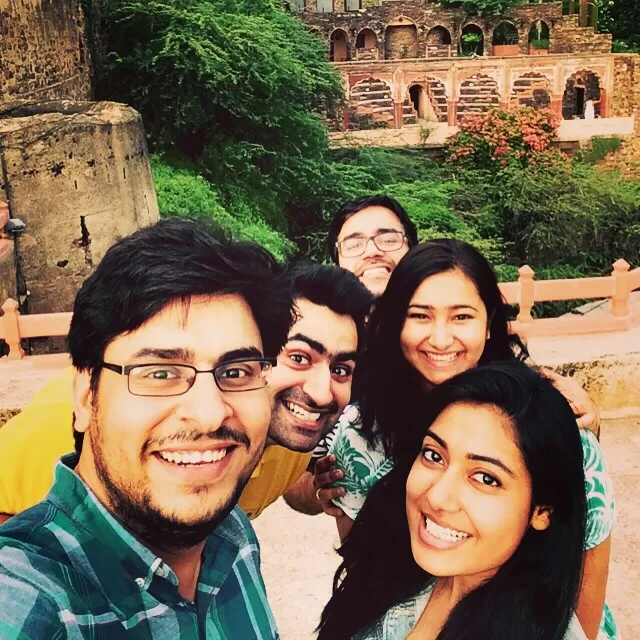 Frequent searches leading to this page:-
neemrana fort day packages, neemrana fort day package, neemrana fort day trip, neemrana fort entry fee, neemrana day trip, neemrana fort day trip package, neemrana fort package deal