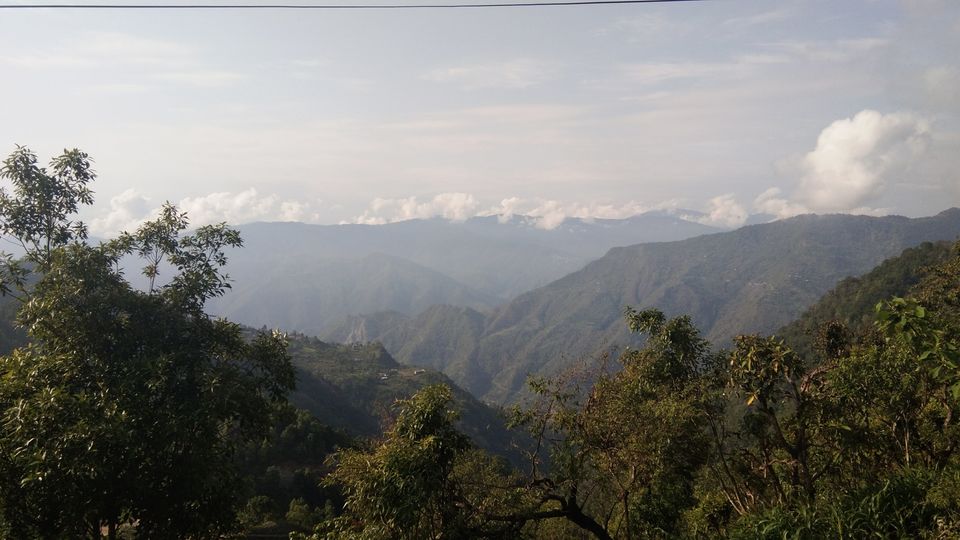 So you have been in Nepal for a good few weeks now. You have visited Kathmandu and the UNESCO sites of Patan and Bhaktapur. You have been to the lakeside city of Pokhara, and from there proceeded to go on an amazing trek that provided you with some of the best memories of your life (at least I hope you did). You have even ventured south to Chitwan and seen the rhinos and the crocs. But now what? You still have another week until your flight, or maybe even a little longer, and you are lost without an idea of what to do.
This was the situation I found myself in. My flight was in two weeks' time but there I was sat in Kathmandu with a fully ticked off "to see list" and an empty cup of coffee. The Mardi Himal Trek (tick), rafting the Kaligandaki (tick), Bhaktapur, Patan, Dhulikhel, Nagarkot, Bandipur (all tick). I didn't fancy doing another trek so soon after finishing my first, and, as much as I liked Pokhara and Kathmandu (tick and tick), I just couldn't stay there any longer, leaking money on beer and curry. But where to go?
"Why don't you go to Ilam?" Tony, the hotel receptionist, asked.
Hmmm, interesting. Definitely an idea. I had heard how beautiful Ilam was with its endless horizon of tea gardens. But I hadn't heard anything else. What about other places nearby? What about good hikes, quaint villages and unique cultures? Why had no one mentioned any of these things? If I was going to travel 12 hours into eastern Nepal, I would need more than just 2 days of gardens. I had very few ideas however, and was blessed with an abundance of time and surprisingly good Wi-Fi (a real rarity in Nepal). So I decided to do a little research on the matter.
This however proved very tricky. Rough guides (my go to source) had no information. Lonely planet was pretty useless. Same went for Traveller. And I could only find one blog entry, but that was written in 2013. Eastern Nepal was looking like a no go.
But then, just as I was about to go back to the drawing board, I stumbled upon a website, www.indrahomestay.com, which specializes in organizing eco tours in eastern Nepal. The site had photos of cute hillside villages combined with panoramic views and colorful communities and people. Jackpot!
I am usually quite a thrifty traveler. I organize my own routes, use public transport as often as I can, and I try and blag cheap rooms at the hotel. And I certainly never go for a guide. I'm from the tech generation after all; my smartphone is my guide. But, due to a serious lack of information on this region, I didn't quite trust this strategy. Being stuck in a remote village with no information and a potentially serious language barrier was a daunting prospect. I therefore decided to contact Indra Homestay to discuss a potential tour.
Milan, the owner, was delighted to chat to me. Eastern Nepal, he tells me, has so much to offer visitors and he is sad for those who miss the opportunity to discover it. 'The combination of beautiful scenery and friendly vibrant cultures make it the ideal location to really see and feel Nepal'. He has spent the last ten years travelling the area with the aim of finding beautiful spots to include in his eco tours, and he now feels he has created a handful of itineraries which perfectly display all that the area has to offer.
After speaking to him for half an hour and hearing his obvious passion, combined with my trepidation about traveling alone, I decided to change my usual tact, and go for it. I organized a bespoke six day tour with one of his guides setting off in two days' time.
What followed was a truly amazing experience.