Diwali was over and after a day break we had our schedule train to Delhi. The wait was going to finish, the wait for a long due Nepal trip & this was not a usual tourist place we had decided to visit.
A very much unheard Nepal eastern region (Karnali pradesh) which truly was offbeat to many travelers. Well, the idea of visiting this place originated after hearing Prem's village stories, my trek guide in Himachal Pradesh(India). So after one year, the day was about to arrive.
I was little worried about this trip, as my wife Shobhna had never experienced such a long journey that too in such a remote area which was surely not a touristy place, But at the same time we were excited too as this was going to be a complete new experience for us.
10th Nov'18 evening 7 PM we reached Delhi after 1500 km train travel from Pune(India). I was also worried about Shobhna since I knew this was going to be a marathon travel for her since we decided to enter Nepal by road via Banbasa-Mahendranagar border. I had fair idea it is going to take at least two nights in Nepal before reaching our destination Lakhandra village.
Upon reaching Delhi, we wasted no time to reach New Delhi railway station for our onward journey to Bareilly. Train to Bareilly was scheduled at around 12 midnight. Since we had approx. 2-3 hours before our next train, we used this time for a quick visit to Connaught place which is nearby to New-Delhi railway station.
We reached Bareilly 4 AM in the morning on 11th Nov'18, quickly we booked a rickshaw to reach Bareilly state transport bust stand to catch a bus to reach Banbassa(Indian side of Indo-Nepal border). Soon reaching the bus stand we found our bus (to Tanakpur which goes via Banbassa) & immediately we hopped in to find two seats. Sometimes finding seats in state transport becomes a task, luckily people started pouring in after we were comfortable in our seats. Our bus started at 6:30 AM reached Banbassa 8:30 AM via Pilibhit town. We relieved ourselves in the public washroom adjoining the Banbassa bus stand & it was clean unlike our big cities & towns  , some signs of swach bharath indeed. After a quick breakfast in a local Dhaba we booked a tuktuk(e-rickshaw) to cross the border, as the border was still 5 KM away from the bus stand.
Banbasa-Mahendranagar border is not open 24x7 for four wheeler & rickshaw. The bridge on river Sharda(bordering India & Nepal) opens for travel from 6am-8am, 10am-12pm, 2pm-4pm and 6pm-7pm. Although, if you are in a hurry & a bag-packer you can easily get bike lift (for some money) to cross the border. Bikes, cycles & people on foot doesn't have timing restriction to cross this border, not sure if they are allowed to cross the border in dark i.e after 7PM.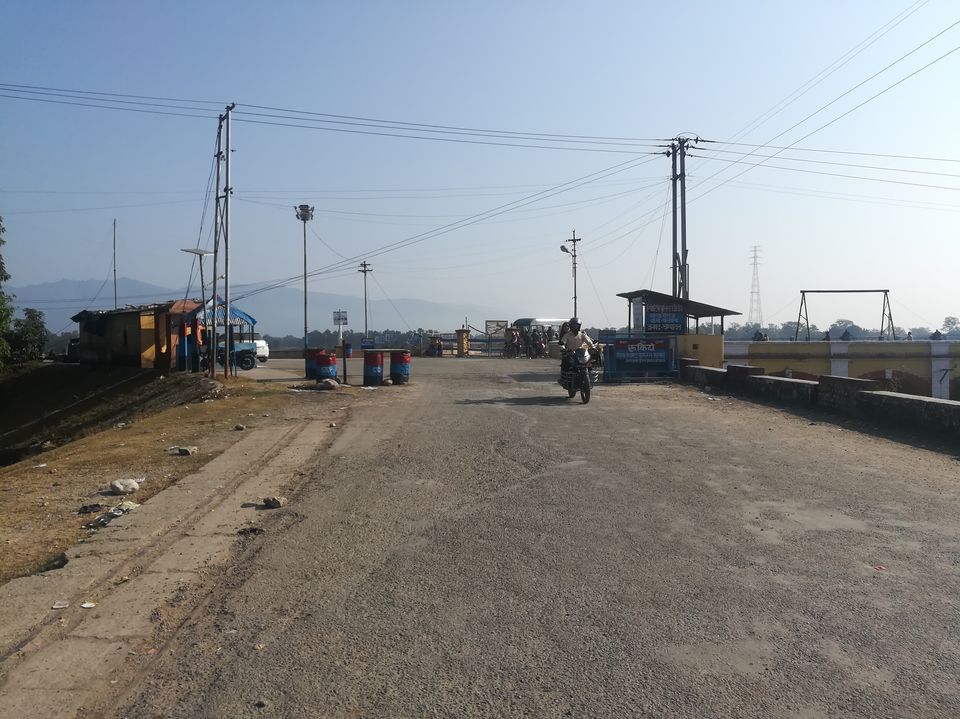 Day 1
We reached Mahendranagar around 11 AM, while crossing the border on the Nepal side we exchanged our currency to Nepalese currency. Interestingly the security personnel himself offered to exchange the currency. In Nepal, Indian currency is pegged at 1.6 Rupees everywhere. Also, Indian currency is very much valid in Nepal everywhere. Soon reaching Mahendranagar, we realized that there is no direct buses to Surkhet(major town of Karnali region), best option was to reach Kohlpur & take a onward bus to Surkhet.
We wanted to reach Surkhet as soon as possible, so we didn't bother much about the type of bus or any kind of luxury. It was a small mini bus in which somehow entered and got fit in the last row of the bus. In Nepal, public transport is fully dependent on private vehicles who try to earn as much as possible by congesting more and more people in vehicles. It was going to be 4-5 hours road travel to reach Kohlpur. During our journey to Kohlpur, were had to squeeze many times to accommodate more people in our row. At one point, Shobhna refused to accommodate more people in our row and was very much vocal about the congestion. I was floored by Shobhna, since I would rarely imagine myself yelling at locals when you don't even know the local language.
We reached Kohlpur with all the discomforts at 1730 hrs local time. Only, comfort was the natural views during the journey, the rivers & Bardia National Park which is home to endangered rhinos, elephants & tigers.
The bus travel had taken toll on Shobhna, with almost negligible rest in last 18 hours she was little exhausted. The plan to catch next bus to Surkhet seems daunting task for her which was again a 4-5 hours journey from Kohlpur. We decided to drop the plan to catch a onward bus & decided to find a hotel for spending the night in Kohlpur & take some rest.
We woke up early and reached Kohlpur circle at 6: 30 AM and immediately found a mini bus for Surkhet. Bus started at 7 AM and I was excited, it was chilly morning. Although Surkhet was around 90km away it was going to take atleast 4 hours of bus travel to reach the town. Again, the travel was beautiful in a misty morning, passing through the Bardia National Park and hilly region. We reached Surkhet bus stand around 11 AM. Soon after getting down we called owner of Sagar Lodge in Surkhet which near to bust stand. Well we had some arrangements of him providing me a Nepal sim card upon reaching Surkhet. Wondering how I knew him? Well, My trek partner & friend Vivek had earlier visited Prem's village last year. So he had the contacts saved for me. Soon after meeting him, we asked for sim & some food in his restaurant. We filled ourselves with typical Nepali thali, simple yet delicious. I still remember the okra vegetable taste & daal, bhat.
Soon after finishing the meal, we got our sim card too & very first thing I did was to call Prem. Prem asked to look for a bus to a place call Ramaghat which was 100 odd km from surket on the Karnali higway.
We got to now from the bus stand a bust to Ramaghat will depart at 2 PM only on a condition that if there are enough passengers. We had almost two hours to pass the time, so we decided to stroll in market & spend some time in the Bulbule park. Surket is the headquarter of the Karnali Pradesh of Nepal. The market was just like a typical crowded market of any North Indian Town.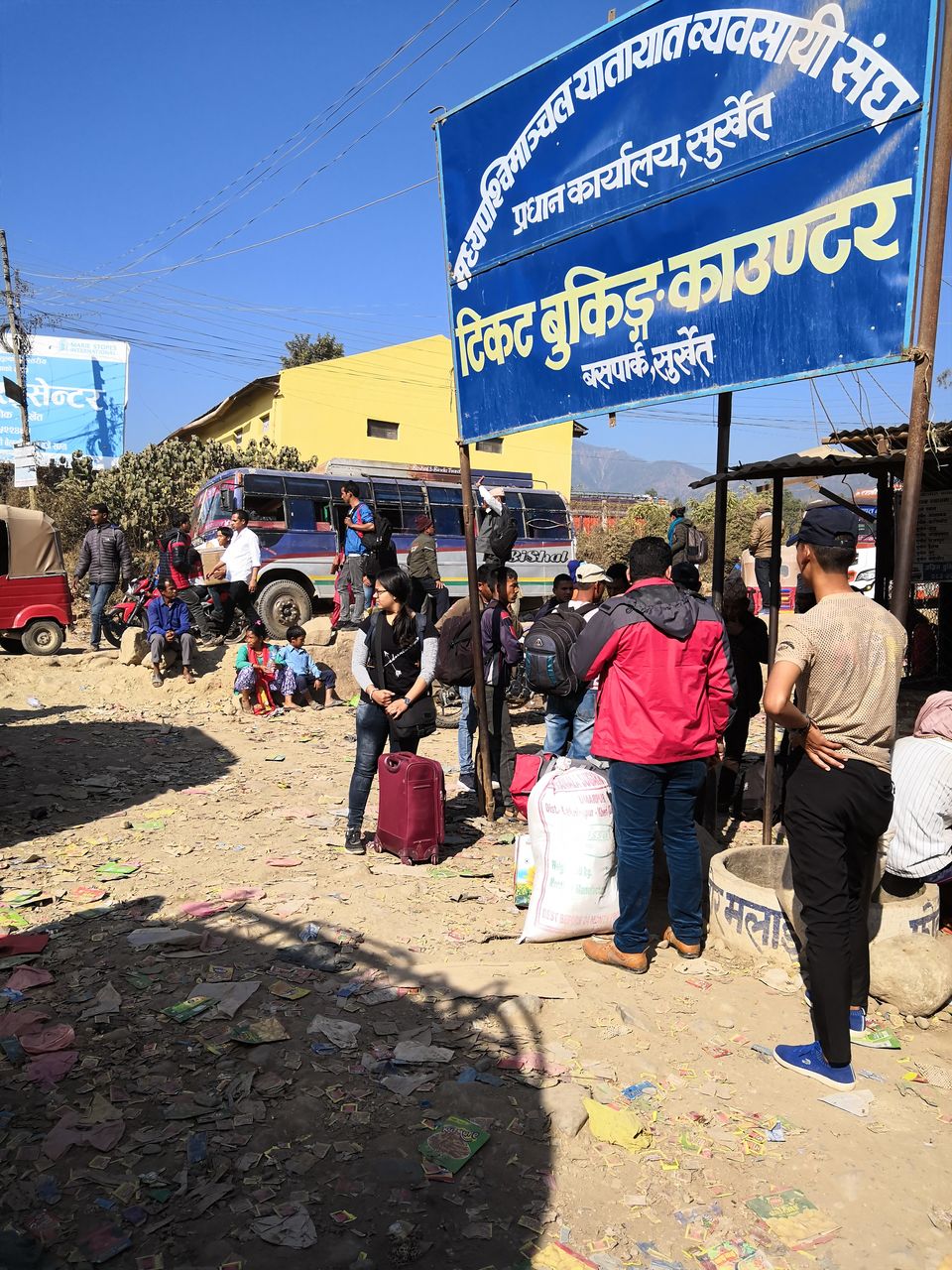 Sharp at 2 PM we were at bus stand in hope that bust doesn't get cancel. Within few minutes we got confirmation the bus will be going to Ramaghat & we were happy. We found our bus, we hurriedly moved inside to occupy two seat. The bus was not looking in good condition, public transport in Nepal itself is not in great shape so this was not surprising for us, what surprised us was when we entered the bus. The bus was full of vegetable & fruit's cartons & boxes. There was a goat too & 3-4 people. Well. This part of Nepal has scarcity of the public transport hence people wouldn't hesitate using passenger bus to transport their goods & their goats.
Bus started at 3 PM to Ramaghat, according to our calculation we would were supposed to reached reach around 8 PM. Prem was waiting for us at Ramaghat. He had reached Ramaghat in afternoon itself to receive us. After 30 minutes of drive towards Ramaghat on a uphill the bus broke down & couldn't pick up on the uphill. A shock to us, bewildered if we are going to reach Ramaghat or not. We desperately praying for the bus to move & we didn't want to spend the night in Surkhet. Surkhet is not so tourist friendly town in Nepal, certainly we never wanted to go back to Surkhet. Finally the bus driver decided to go back to the town as bus couldn't go beyond first hill. He promised us to arrange a different bus. To our respite, on reaching there was another bus ready to depart towards Ramaghat. We immediately hopped in, again this was too, half filled with vegetable & fruit boxes. The lady with her goat & the other 4-5 men also barged in quickly as well.
Finally, the bus started at 4 PM in the evening. Ramaghat is a mountainous region and is north to Surkhet. Since the entire Karnali highway passes through the mountains along side the river Karnali it was not going to take less than 5 hours journey to cover the 100 Km to Ramaghat.
The ride was spectacular in terms of the mountain views, the mountain ranges seemed so humongous the sunset in theses ranges seemed too beautiful. It started getting cold as well. Till date this was one the beautiful journey I had. We simply couldn't stop ourselves clicking the mountains. Soon it got dark, Shobhna took to the napping & I started chatting with a fellow co-passenger.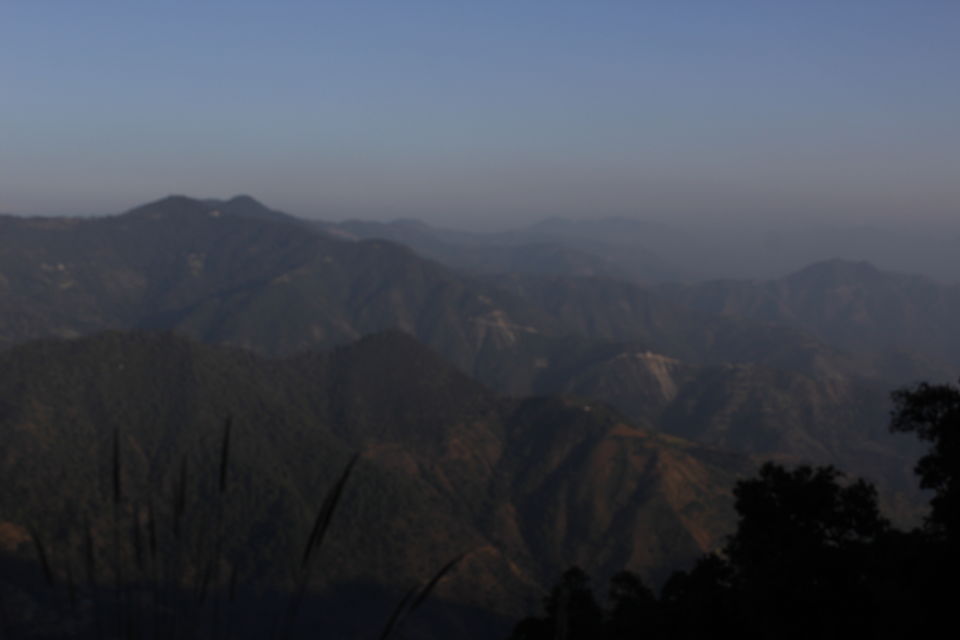 This region is extremely dark in nights, since there is no electricity in the entire region. I couldn't see any single village with electricity during the journey. Only few solar lamps I could see in the mountains as if they were glittering like stars. Since the mountains were so tall I felt it was darker due to moonlight obstruction.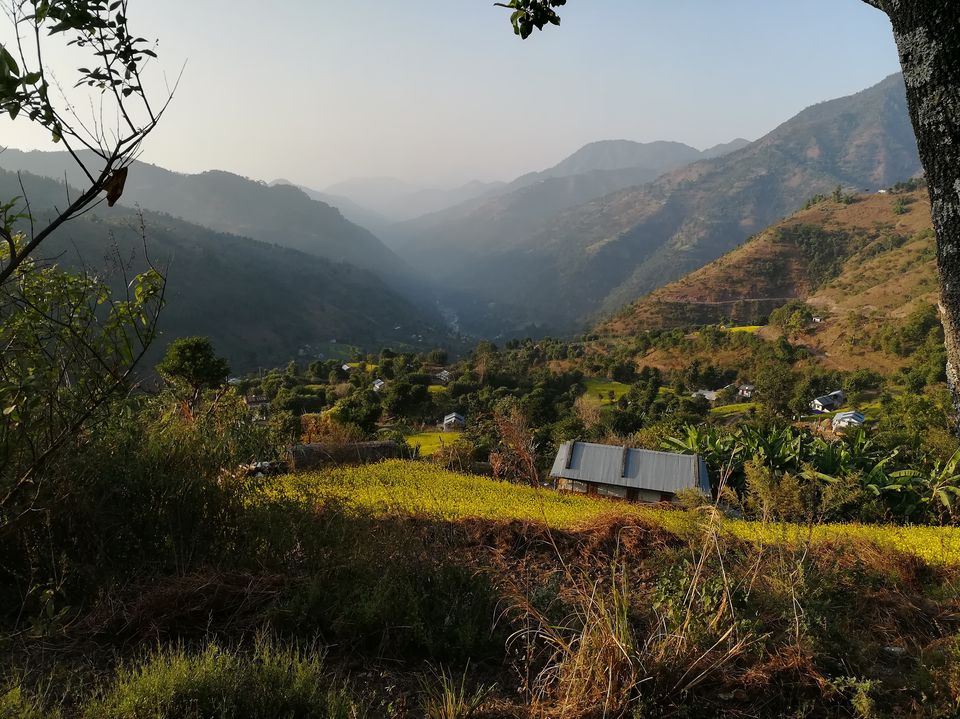 It was around 9:30 PM in the clock, bus was still moving. 5 minutes later it stopped at a shop, there were few homes as well alongside the road. We got down hoping to find a washroom, when we return towards bus, an argument between some men broke out. From the fellow passenger, I came to know the bus driver has refused to go any further. Bewilderment gripped us, again the question in our mind, Are we going to reach tonight or not? Ramaghat was still 10 km away. I could sense that driver was still in no mood to drive further for the rest of the night. Few minutes later we were told that we can hop in to another bus which was coming from behind for our rest of the 10 km journey, a big Respite for us. After witnessing so many drama and climax since morning we were in not in a position to see anymore. Praying, we got inside. Around 10:30 PM we finally reached Ramaghat. The respite was same as a student would see passing marks in an engineering exam. On getting down, Prem was right at the bus stop. It felt like he was waiting for us since ages.
Within few minutes he ushered us into the passage beside few homes aligned with roads & around 100 meters away was his uncles wooden house where he was waiting for u since afternoon. This house was typical Nepali mountain house, clustered within 10-20 houses in the vicinity. His uncle and aunt welcomed us with such a warmth, it felt like home. We could hear sound of a tributary river streams flowing behind the the house. It was pitch dark, two Indians sitting inside a nepali wooded house whom we never met before with an oil lamp was an indeed a different feeling for me and Shobhna. Aunty quickly started preparing meal for us(they were done with dinner). By the time she was preparing, uncle was narrating his life stories spent in India & his struggles. One of the best conversation I had in recent times.
When it come to hospitality, country people scores far better than us & that too which such a humbleness. We were little hesitant for idea of aunt preparing only for us in such a late night & she within no time prepared the food, we thought only daal bhaat would suffice us but her plate was ready with a vegetable as well. Daal Bhat never tasted so better! Seeing such warm gesture I thought this indeed was great idea to come here.
And we spend the night in the wooded house amidst the sound of the river behind the house.
Day three started with cup of tea & questions (our identity questions) from the couple's two boys who were in the same room in the night, sleeping when we arrived. Although we arrived Ramaghat, our final destination Prem's village Lakhandra was still 15 km away in the mountains & only option to reach there was on foot. It is connected with road, however few private suv converted taxis ply on this road and to find one in the morning was near impossible. After a quick breakfast & spending some moments besides the tributary to the Karnali river we decided to walk to Prem's village. We started around 8:30 Am in the morning, with Prem and the two boys (our host's kids in Ramaghat). The boys' maternal aunt had her home in same village Lakhandra, so they decided to walk along with us.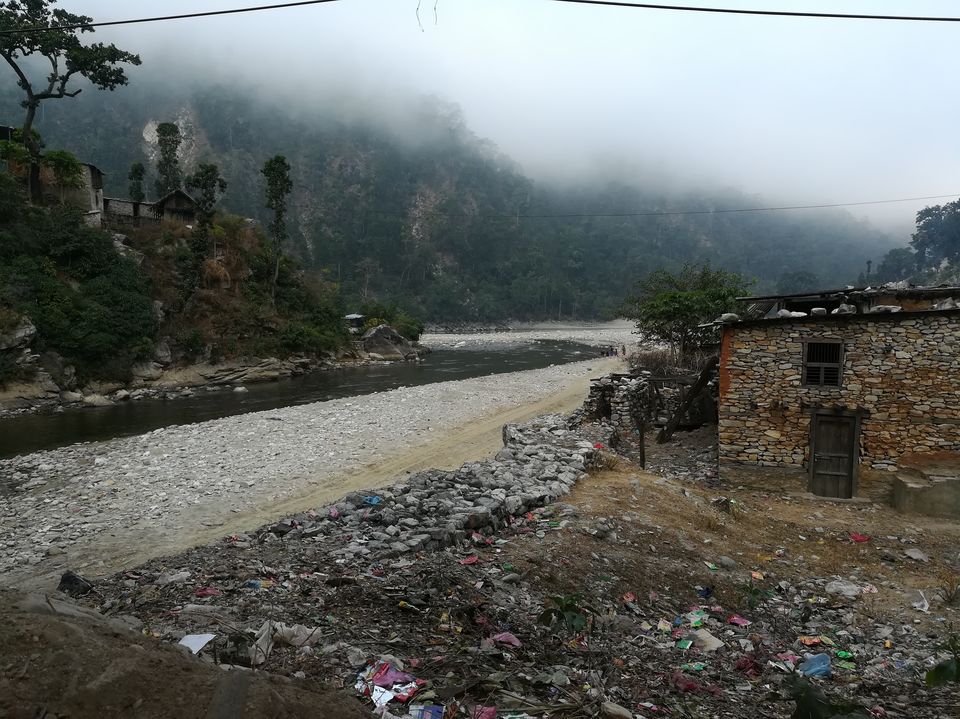 As the day started getting hotter, the natural beauty started becoming rawer and pretty much untouched by human's modernization. We simply couldn't stop clicking or recording the natural raw beauty.
As told by Prem, this they would normally cover in around 2.5Hours, we were in no hurry knowing it was Shobhna's first trek in the mountains. The walk amidst the scenic valleys and these two notorious kids were indeed was super fun experience.
Prem started receiving calls from other villagers asking our whereabouts, after all were the second outsider (First on was my friend Vivek, who visited last year) visiting their village.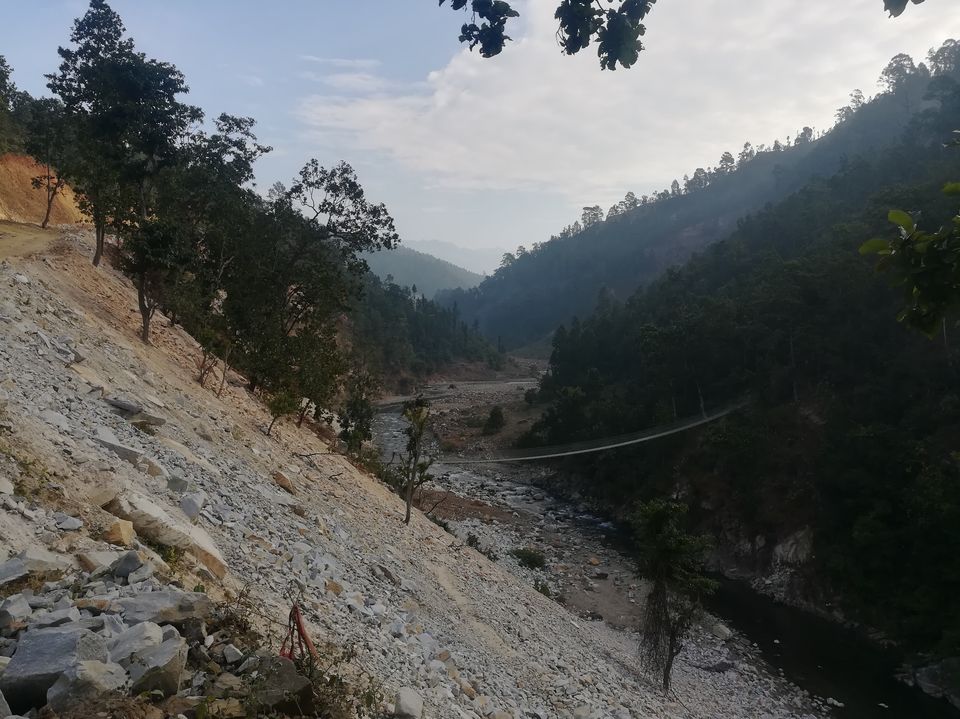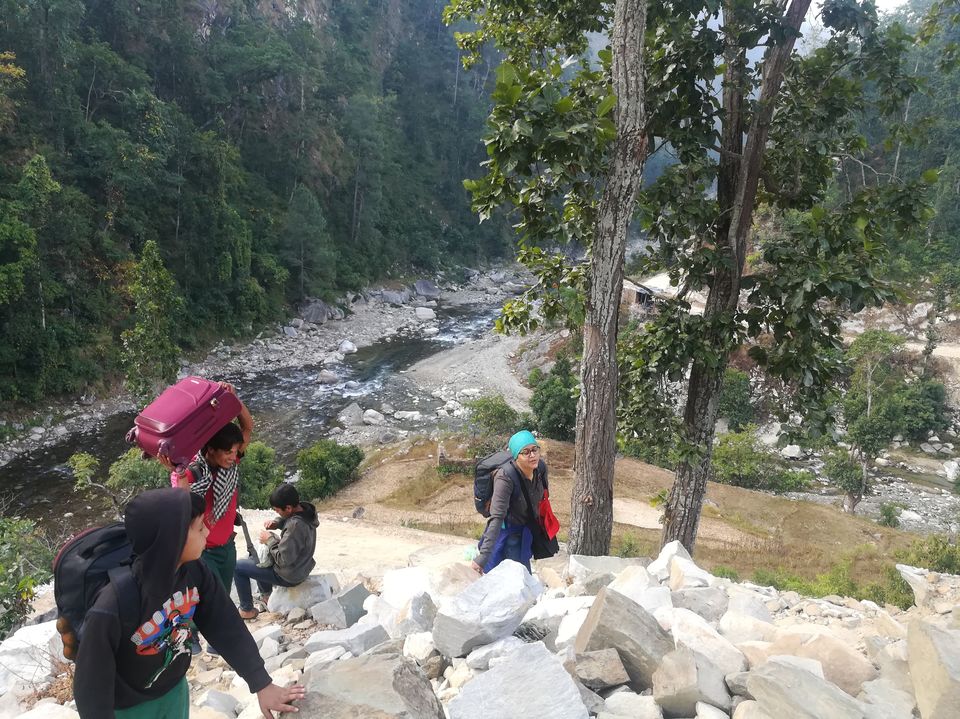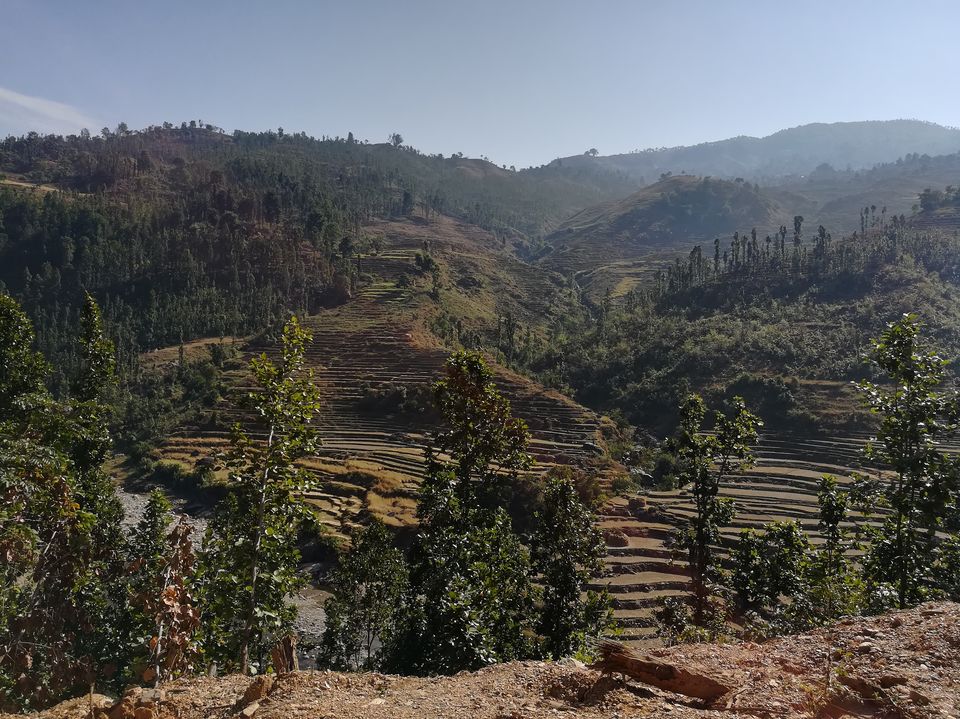 Bringing outsiders to his village made him little famous and talking point. Anyways, we were happy too enjoying ou or walk in up & down hills, of course Shobhna started showing some signs of fatigue but the nature view was simply spectacular, after every curve on the road we were getting more and more close to the valley. At some points it was so dreamy moments, such silence, birds chirping, tall pine trees, river flowing down hill was making us feel happy. It was noon, we were still halfway the distance, of course we were progressing at snail's pace but we didn't mind it. After all, the nature here has much to offer, for example on the trail we found a shady place with a stream flowing down, we almost spend an hour there. The day was hot, we cooled down, drank cold water from the stream, filled our bottles and of-course a photo sessions.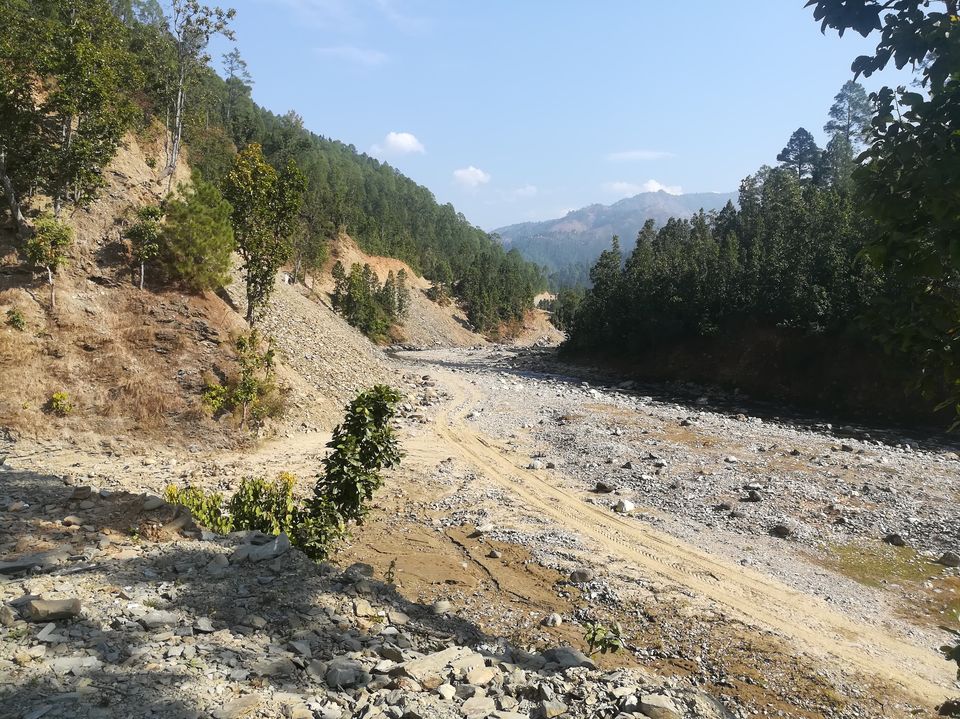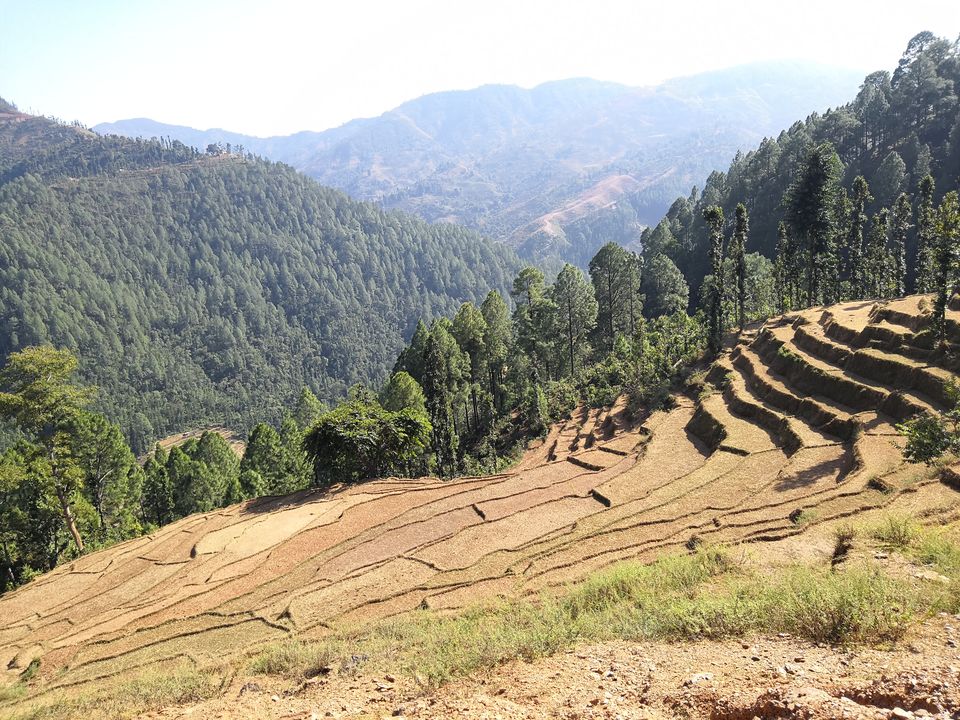 Around 3Pm, Prem showed his village which on the front hill and was still a distance. We were hungry, Shobhna was tired now ever step was paining us :). The two kids said good bye to us, as their aunt's home was just few hundred meters away on the diversion. Our mind started giving on us as our destination was still a hill climb away, but Prem know how to motivate & push individuals. Only 15 minutes…2Km away.. 10 minutes away.. 1 Km away.. he kept on repeating to motivate us & kept on walking.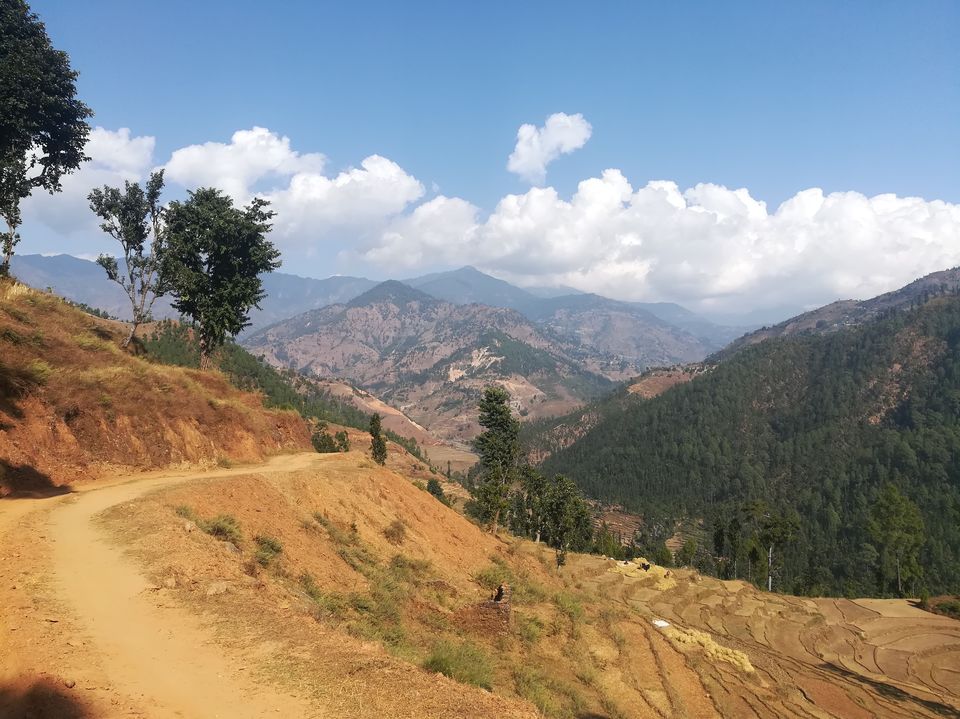 Finally we reached Lakhandra around 4Pm. It felt like an ideal village, nestled in the tall mountains with all the resources. That relief! Quickly we were surround by all the kids (almost 15 kids) from the neighborhood & Prem's house. We felt alike aliens, & indeed for these kids were alien wearing spectacles coming from far land.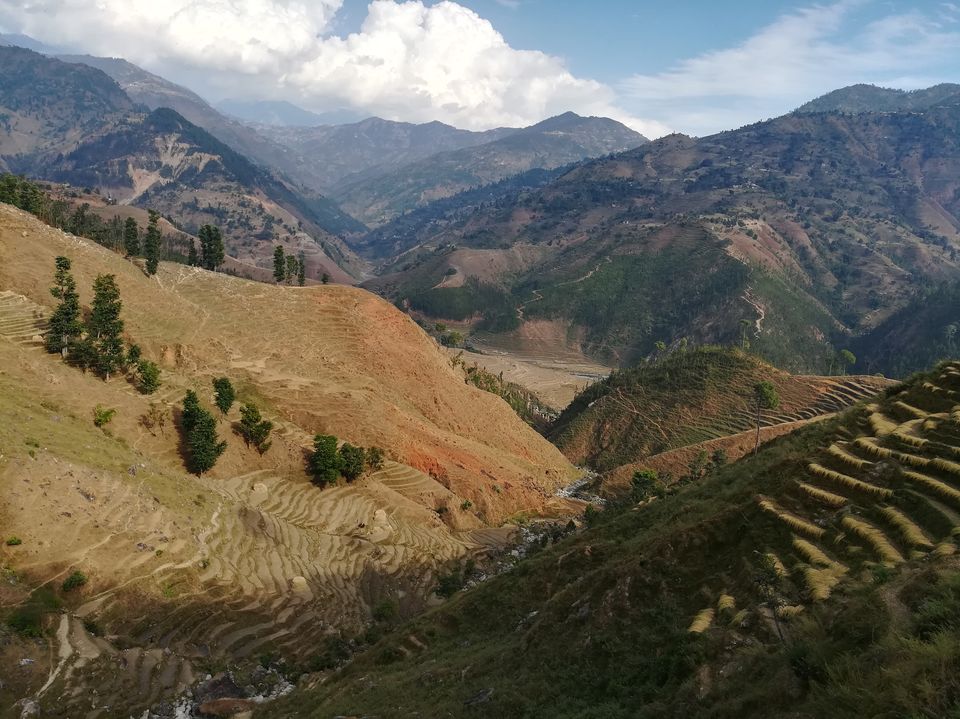 Minutes later it started drizzling for few minutes & a double rainbow was in front us. A welcome in Lakhandra village couldn't be better that this :). Finally we felt like reaching home on 13th Nov'18, 3 days of marathon travel.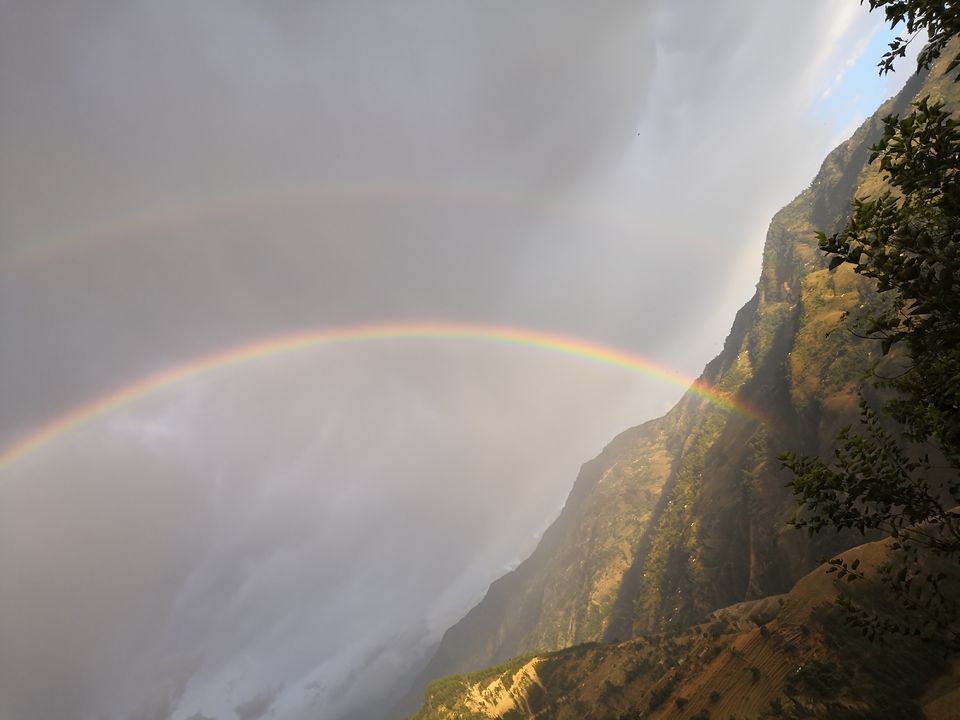 Our plan was to spent two nights in Lakhandra & on 3rd Day we were to leave for Pokhra.
Next two days in Lakhandra was one of the beautiful moments of our life. Down the hill was a river & villager's paddy fields. While descending the hills it actually felt like perfect view(People working in their fields, streams flowing into river) and only sound we could hear was from birds. We played in River, strolled in the paddy fields, conversation with local peoples, conversation with Prem's mother who knew zero Hindi, every experience was incomparable. The night sky full of stars was beyond compare. We never saw so many colored stars.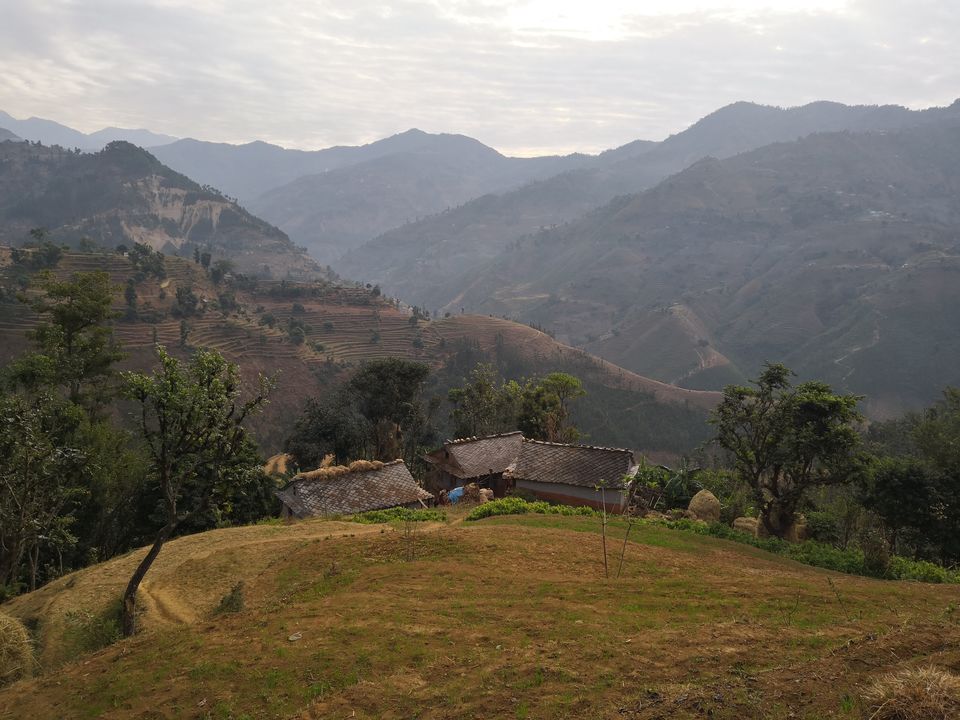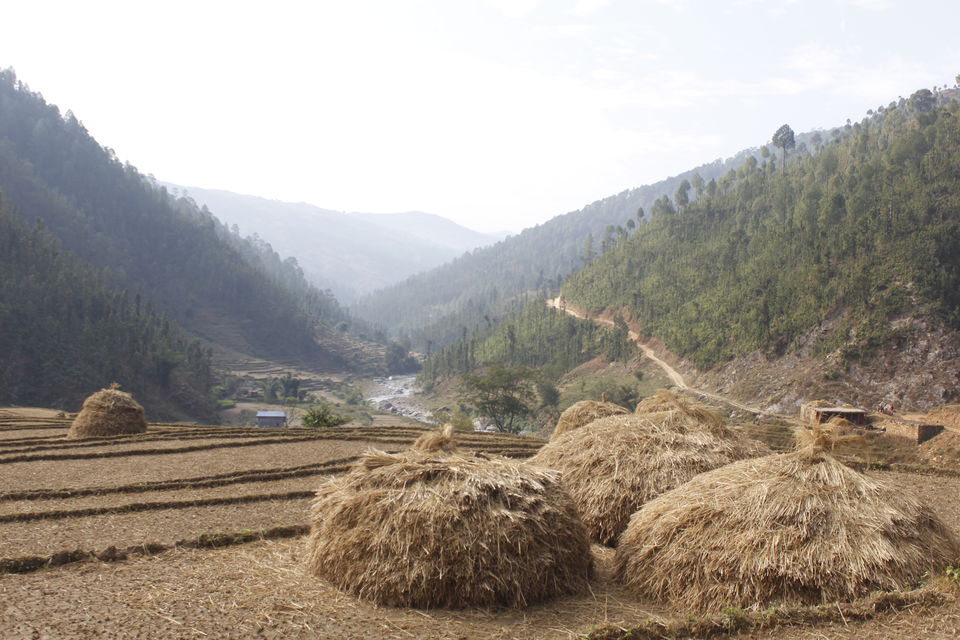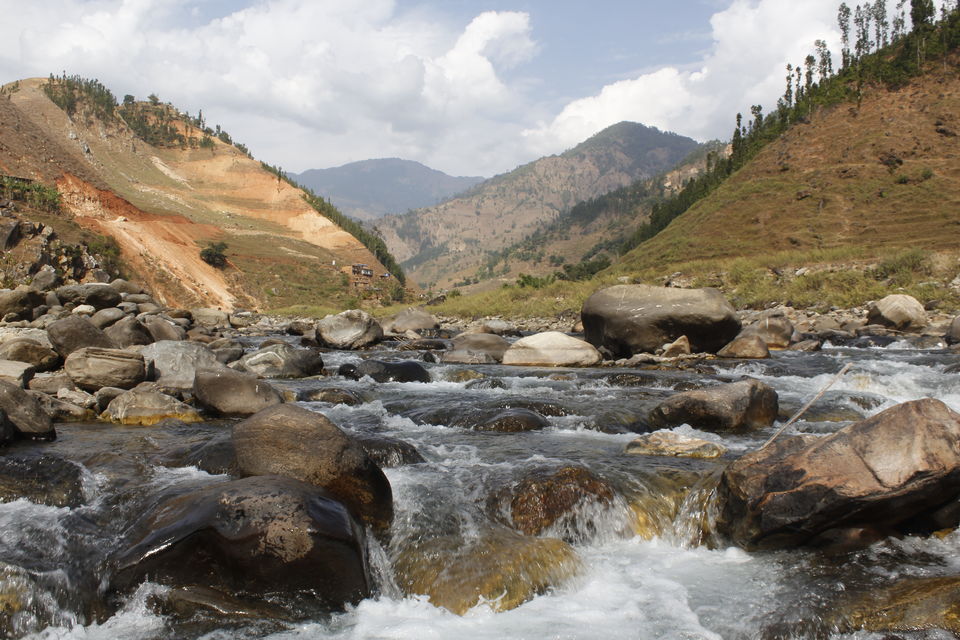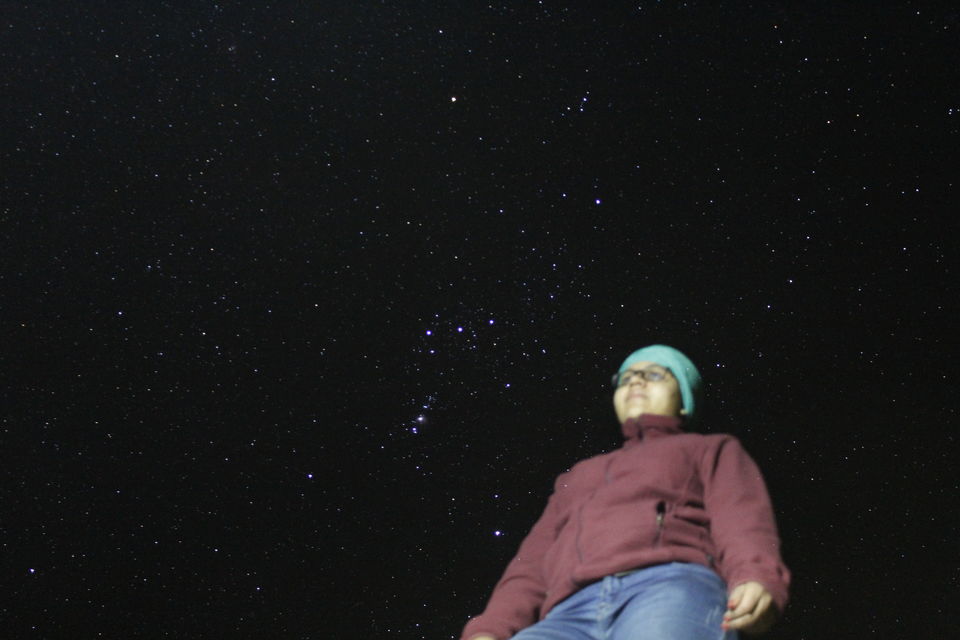 On 15th Nov, we left the village for our next destination Pokhra via Surkhet. Likewise the trouble we faced to reach Lakhandra, we faced same amount of trouble to reach Surkhet, again due to poor public transport in this region.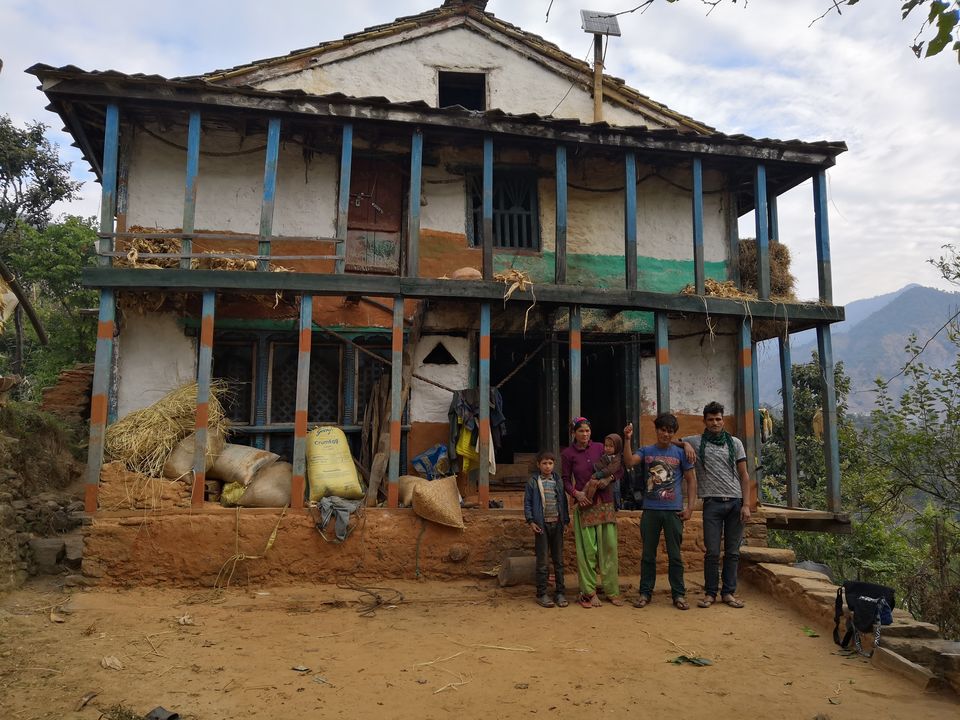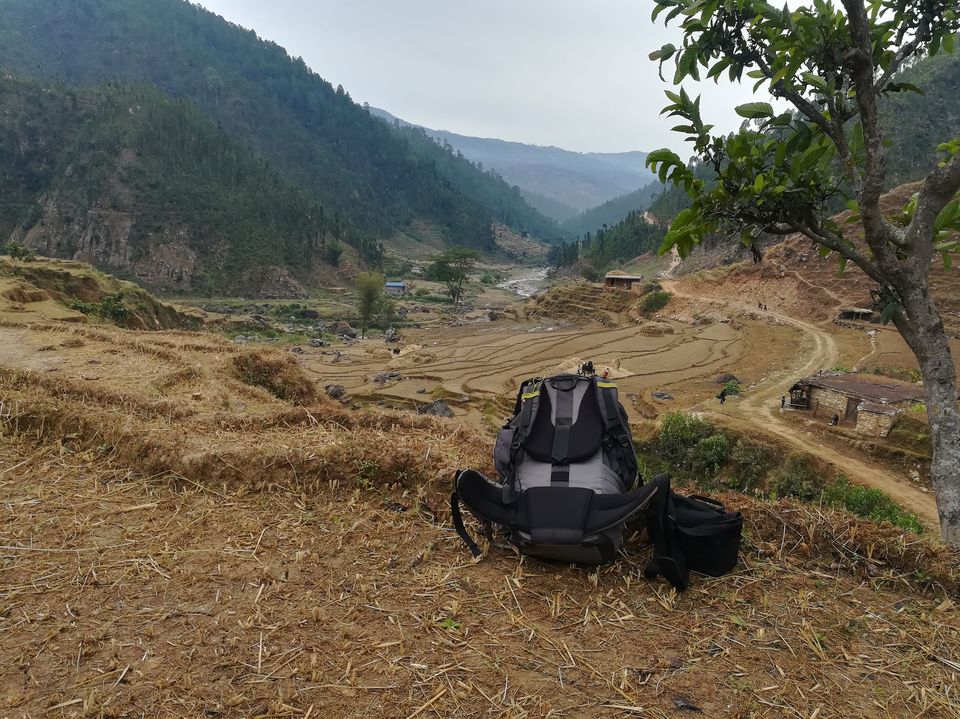 We reached Pokhra on 17th Nov'18 Morning time after a overnight bus journey from Surkhet. Next two days we had plans to spend in town of Pokhra which included Paragliding.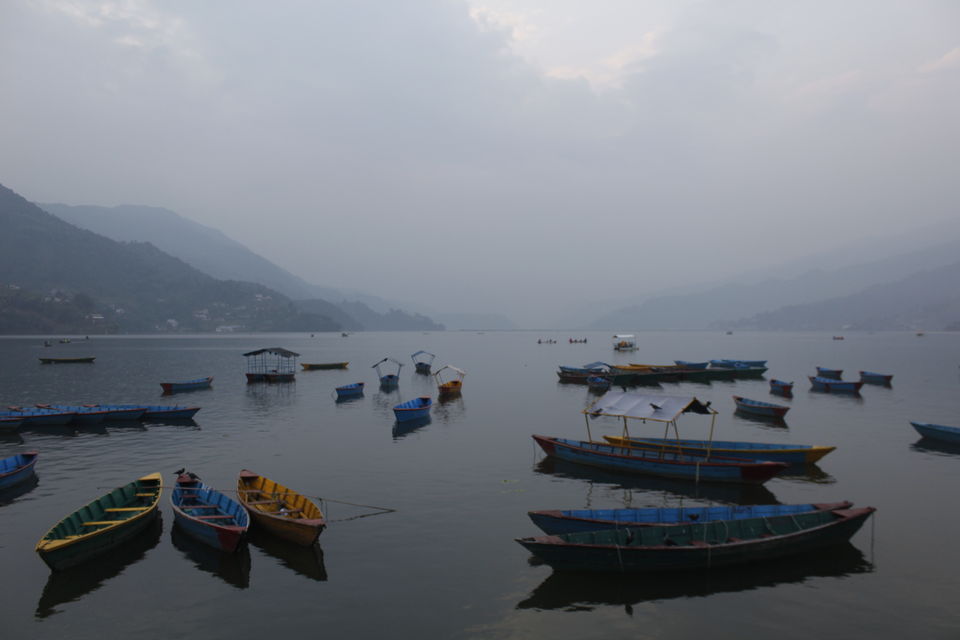 Pokhara is the base town for many Annapurna circuit treks and many adventurous activity. We chose paragliding as we had only two days in Pokhara.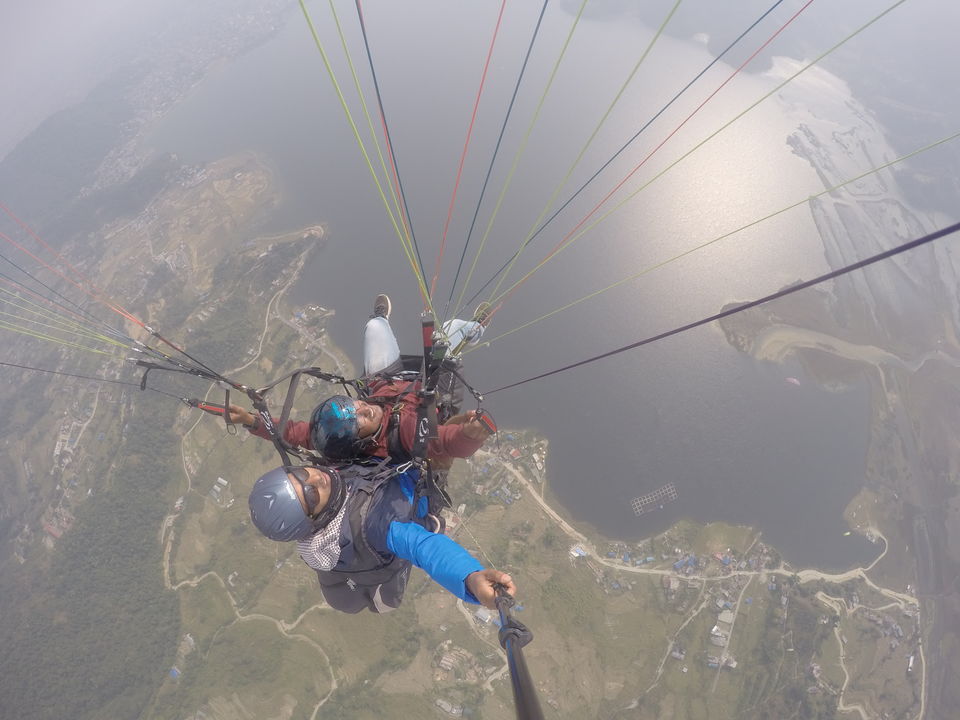 After spending around 9 days in Nepal, we entered India via Sanauli border to reach Lucknow.
Although, the travel in Nepal was bit uncomfortable at times however we had our one of our best times of our Life. The moments which we could cherish forever. Certainly, with a hope to return we said goodbye to Nepal until we come back.
Frequent Searches Leading To This Page:-
Lakhandra Village nepal tour package, nepal tour package from Bangalore, kolkata to nepal tour package price, best nepal tour packages from chennai