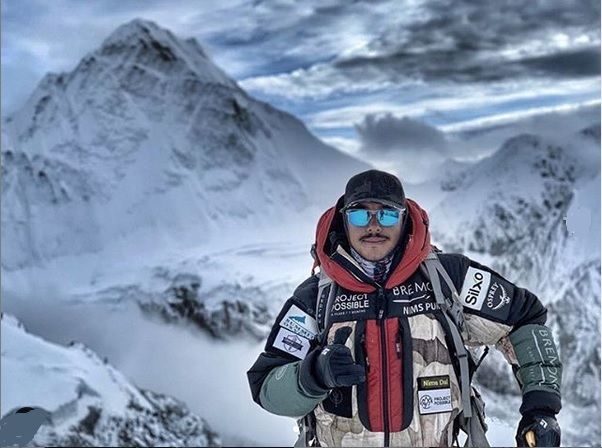 Nirmal Purja, a Nepali mountaineer claimed a new world record on Tuesday after summiting the world's 14 highest peaks in just seven months. He declared his achievement through a post on his social media accounts. All 14 peaks measure more than 8,000 feet. The previous record was almost eight years.
His post on Facebook was in reference to the final peak in China and read:
"MISSION ACHIEVED! says @nimsdai from the summit of #Shishapangma,".
Previously, the record was held by a Polish climber, Jerzy Kukuczka, who took seven years, 11 months and 14 days in 1987 to reach the feat.
Purja, now 36-years old, is a former member of the Gurkhas, a unit of Nepali soldiers recruited into the British army, and has worked with the elite Special Boat Service as well. He decided to set out and fulfil his dream in April and named it Project Possible.
The Phases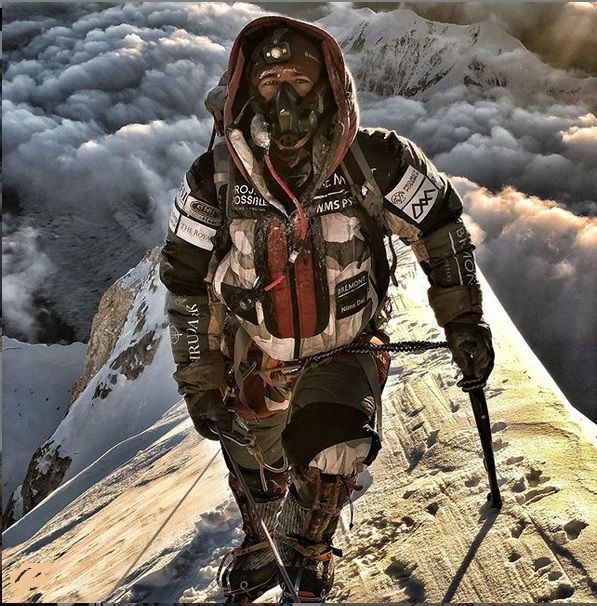 At the start of his attempt, Purja managed to summit Annapurna, Dhaulagiri, Kanchenjunga, Everest, Lhotse and Makalu in just one month. These peaks are some of the highest in the list of top 14 peaks that are over 8,000 feet. He calls this section the first phase of his venture.
A month later, he conquered Nanga Parbat in Pakistan. Determined, Purja fought against sleep deprivation to stick to his schedule. He mentioned that his desperation to live his dream had him almost sprinting up and down five of Pakistan's highest peaks including Gasherbrum I, Gasherbrum II and K2, the second tallest in the world.
Broad Peak was his fifth climb and the final mountain of the second phase.
His final ascent began in September, when he managed to scale Cho Oyu and Manaslu within a week.
Ever since the news of his accomplishment broke out, he has become a celebrity in his clan. In one of his interviews, Purja told how others used to laugh at his idea of trying to conquer all the peaks in such little time. Well, who's laughing now!
The Unsung Heroes!

He lays emphasis on trusting one's own abilities and keeping a positive mind-set, no matter what. He wants to inspire the next generation of Nepali climbers and said that it would be a moment of pride for him when others break his records.
Purja hailed Sherpas, a group of Nepali people who often work as guides for foreign mountaineers, for being the backbone of the country's lucrative climbing industry. However, their inability to attract as much attention or accolades as their international companions saddens him. He stated that despite being home to the highest peaks in the world, climbers in Nepal who might even be better than himself are unable to get better opportunities.
Tell us how it was below in the comments or here on Tripoto.
Check out Tripoto on Youtube!