Indian Mountaineer Satyarup Siddhanta on Wednesday, 16th January 2019 created a World Record by becoming the youngest in the world to complete both seven summits and seven volcanic summits after conquering Antarctica's highest point, Mt. Sidley.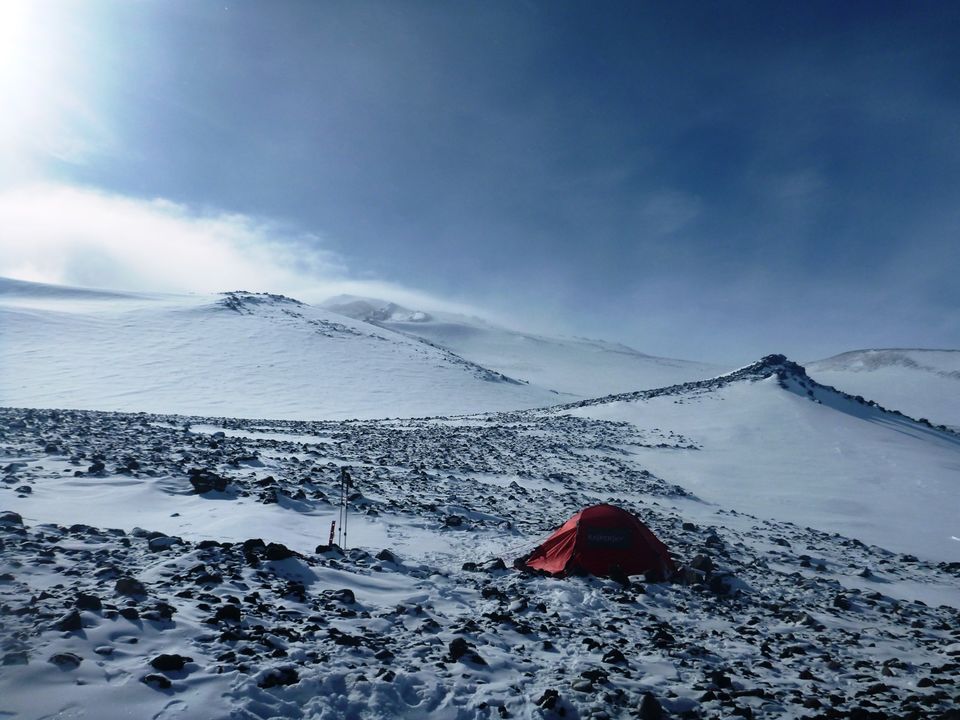 He achieved this feat at the age of 35 years and 262 days while Australia's Daniel Bull did it at the age of 36 years and 157 days last year. As per the inReach Satellite Communicator that he was carrying, Satyarup reached this milestone at 6:28 am at a temperature of minus 40 degree Celsius. A while later, he tweeted this news from his official account which said "6:28 AM (IST) AT 10.10 successfully summited Mt Sidley highest volcanic peak of Antarctica. Fluttered the India flag at Sidley, what a proud moment,"
Hailing from Haridevpur in South Kolkata originally and a software engineer by profession, Satyarup is currently based out of Bangalore. Over the past few years, he has conquered many such peaks. Last year in December, he scaled Pico De Orizaba which is the highest volcanic peak in North America.
It is nothing short of a miracle though, since he suffers from Asthma and has still not let this deter him from working towards his dreams. At the age of 18, on a trekking trip with his friends, Satyarup was fascinated with the mountains and promised to go back to them again and again till he became India's most successful mountaineer. Despite several financial constraints and lack of sponsors for his expeditions, he took personal loans, crowdfunding and even auctioned his summit mementos to achieve his dreams.
Since then he has successfully climbed Mount Everest in 2016 and others such as Mont Blanc and Carsten's Pyramid in Pappua New Guinea which is the highest point in Australia.
With the extreme weather conditions, his family back in India was obviously worried about his safe return; however, they are delighted at his achievements and are eagerly awaiting him to return soon.
The seven summits scaled by Satyarup are Mt Kilimanjaro (Africa), Mt Denali (North America), Mt Elbrus (Europe), Mt Everest (Asia), Mt Aconcagua (South America), Mt Mont Blanc (Western Europe), Mt Kosciuszko (Australia), Mt Vinson Massif (Antarctica) and Mt Carstenz (Oceania).
The seven volcanic summits which he has scaled are Mt. Ojos Del Salado (South America), Mt. Kilimanjaro (Africa), Mt. Elbrus (Europe), Mt. Damavand (Asia), Mt. Giluwe (Oceania), Mount Pico de Orizaba (North America) and Mount Sidley (Antarctica).
Do you know any such inspirational travellers? Write about them on Tripoto.
Check out videos and more on Tripoto's YouTube page!