What is adventure travel? But even before that what is adventure? In simple words, anything unexpected, new, exciting, thrilling, something that make you sweat with nervousness while you squeal with excitement. So adventure travel can be simply described as the exploration of remote, exotic areas where the traveller expects to find unexpected adventure. In our opinion, any activity undertaken, while traveling or outdoors that tests the endurance of a person, converts it into an adventurous getaway!
But sometimes we do need to plan a bit to know what lies on the other side of the boundary or to make it an thrilling yet safe adventure. And this is where Trip360º comes in.

So, what does Trip360º does?
Adventure company Trip360º believes that life begins outside of one's comfort zone, and they strive to take you out of yours! They want to make all your adventure dreams come true, even the ones you haven't dreamt of yet! They take you across dirt tracks on bikes, make you sweat on challenging hikes, throw you to dive into deep oceans and even help you sail to some of the most amazing places on earth. Trip360º knows what adventure is and delivers the best experiences to satisfy your lust for an adrenaline rush. But they do it only after putting your safety first.
The company creates each trip after thorough research and partners with only the best local suppliers operators, who are also experts in their areas of knowledge and who ensure you get an authentic experience. Trip 360º also believes in travelling sustainably, and works hard to raise awareness about responsible travel while on the road.
At the moment, Trip360º offers five types of adventure vacations:
The experience of exploring a new corner of the world on a motorbike is irreplaceable. Riding along dusty pathways and unknown roads is truly soul enriching. Biking to a destination can totally change how you see the city. It is, easily, one of the most adventurous ways to travel! Trip360º provides biking tours all over India and abroad – from Ladakh to Vietnam, from Rajasthan to Thailand, their bike tours are specially curated keeping in mind the comfort and safety of all their riders.
Tripoto's Pick:
Hornbill Festival Motorbiking Trip – An exciting 10 day and nine nights trip across the wild and the most culturally appealing northeast India. The trip which will cover 1,100km, will include riding to incredible sites such as Kaziranga National Park, Zhavame Village, a trek to Puliebadze Peak and attending the colourful celebration called Hornbill Festival.
To know more about the biking trips offered by Trip360º, click here.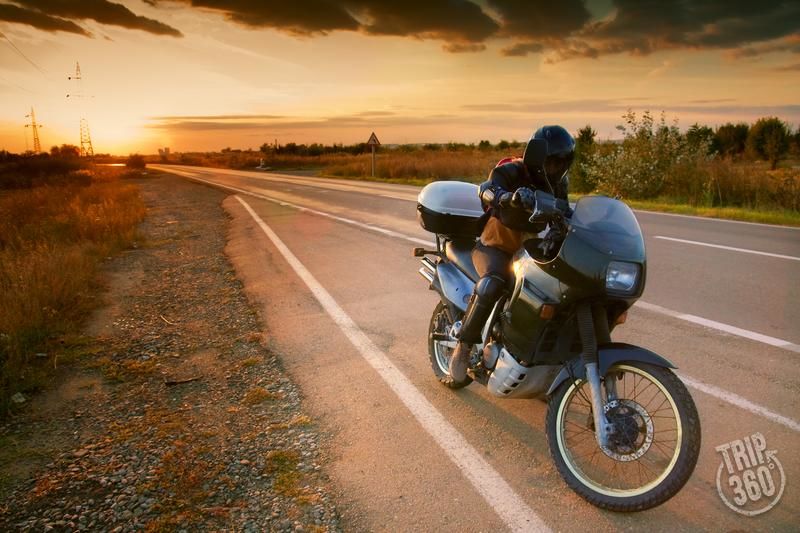 The simple pleasure of riding a bicycle has a strong nostalgic element attached to it, with it being the first 'vehicle' most of us learned to ride. Trip360º takes that innocent childhood activity and transforms it into an adventurous trip that you won't be able to forget. Whether it's cycling through God's Own Country, Kerala, or tracing the Silk Route in Georgia on a bicycle, Trip360º offers it all. They have curated trips for three kinds of adventures – coastal cycling trips, mountain cycling trips and road cycling trips (to cycle along roads in the plains, stopping by roadside stalls in small towns and villages).
Tripoto's Pick:
Cycling through Bhutan, the Land of the Thunder Dragon, is the best way to explore the country. A six nights and seven day trip, this tour will cover Paro, Thimphu and Punakha. The total distance covered on a cycle will be 320km, including a farmhouse experience to understand the culture and life of medieval Bhutan.
To know more about the cycling tours offered by Trip360º, click here.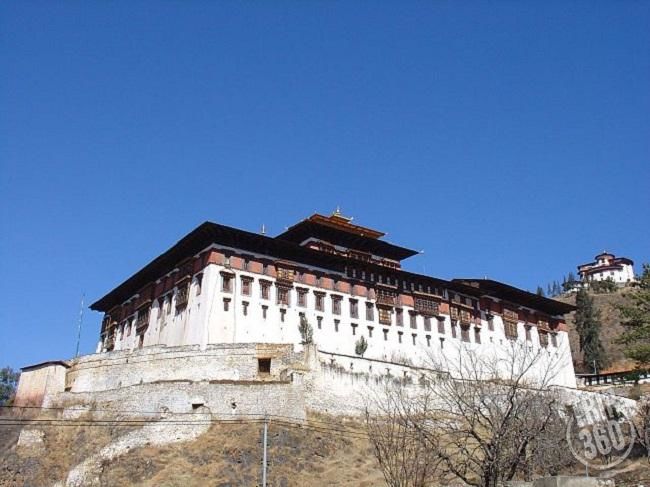 Have you ever wondered how it would feel to be on a cruise ship like Priyanka Chopra and Ranveer Singh in the movie Dil Dhadakne Do? The sea breeze would ruffle your air, and the gentle cradling of the sea waves would relax you completely! Now imagine the same scenes with the added thrill of visiting a new destination on a ship! Sounds perfect, doesn't it? Well, with Trip360º, you can turn your dreams into reality. From an exotic cruise through Antarctica to climbing a volcano in Galapagos; from exploring the realm of the polar bear to spotting pink dolphins in the Amazon River, Trip360º has cruises that you didn't even know existed.
Quest For The Antarctic Circle – A 13 nights and 14 day cruise covering the dramatic landscapes of Antarctica. The adventure covers a distance of 800km, through which you will see penguins, polar bears and spot whales.
To know more about the cruises and sailing adventures offered by Trip360º, click here.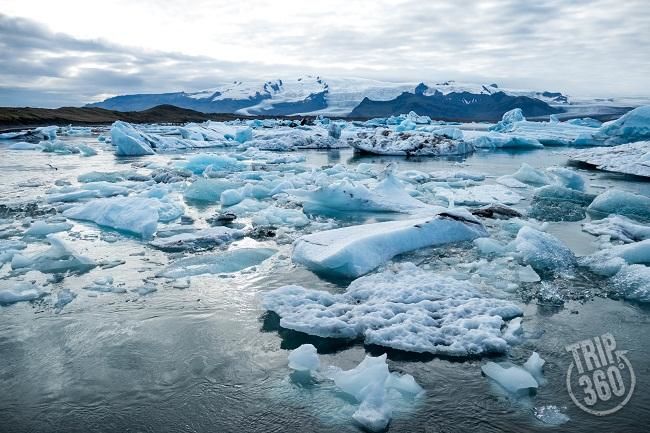 Have you ever wondered about life under the sea? From amazingly unique underwater fauna to beautiful flora, the world under water is one that is captivating and magical. And Trip360º provides great opportunities to explore this hidden world of deep blue waters. They have three very special trips – snorkelling trips (for those who are new to this or a little uncomfortable going under the depths of the sea), night diving trips (for those who wish to admire marine life at night), and underwater photography expeditions (for those who wish to capture the beauty of the sea). From swimming in the same waters as nurse sharks in Maldives to witnessing South Asia's only active volcano in the Andaman Islands; from close encounters with manta rays to uncovering underwater secrets in Sri Lanka, Trip360º offers many exciting adventures!
Tripoto's Pick:
Exploring The Waters Off Sri Lanka's East Coast – A four nights and five day expedition starting from the small coastal village of Trincomalee, the best site in Sri Lanka to dive and witness marine life.
To know more about the diving expeditions offered by Trip360º, click here.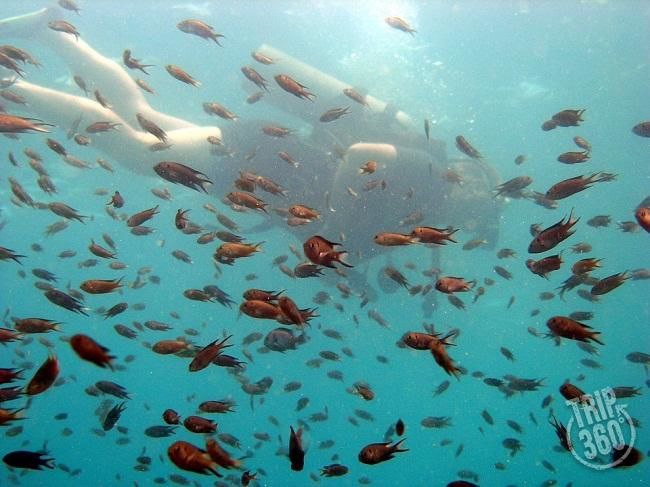 The best way to get up close and personal with nature is to trek through the rugged mountains and visit its unknown hidden valleys. Nothing compares to the feeling you get when you reach the top of the peak, and take in your surroundings. Trip360º ensures you get that feeling with every trekking trip you take with them. Their trekking adventures are sure to give you a huge adrenaline rush. Whether it's climbing the summits of the world such as Mount Kilimanjaro in Africa or Mont Blanc in France, or taking an arduous trek to the base of the highest mountains in the world, Trip360º's trekking adventures will turn even the most amateur of trekkers into hardcore junkies!
Tripoto's Pick:
Annapurna Circuit Trek – A 21 day- and 20 nights-long trek through the Annapurna circuit, which is the most fascinating trek to go on in Nepal. From the superb views of the Annapurna and Dhaulagiri range to the changing landscape from rice paddies to pine forests, this trek takes you through almost every type of scenery that Nepal has to offer.
To know more about the trekking adventures offered by Trip360º, click here.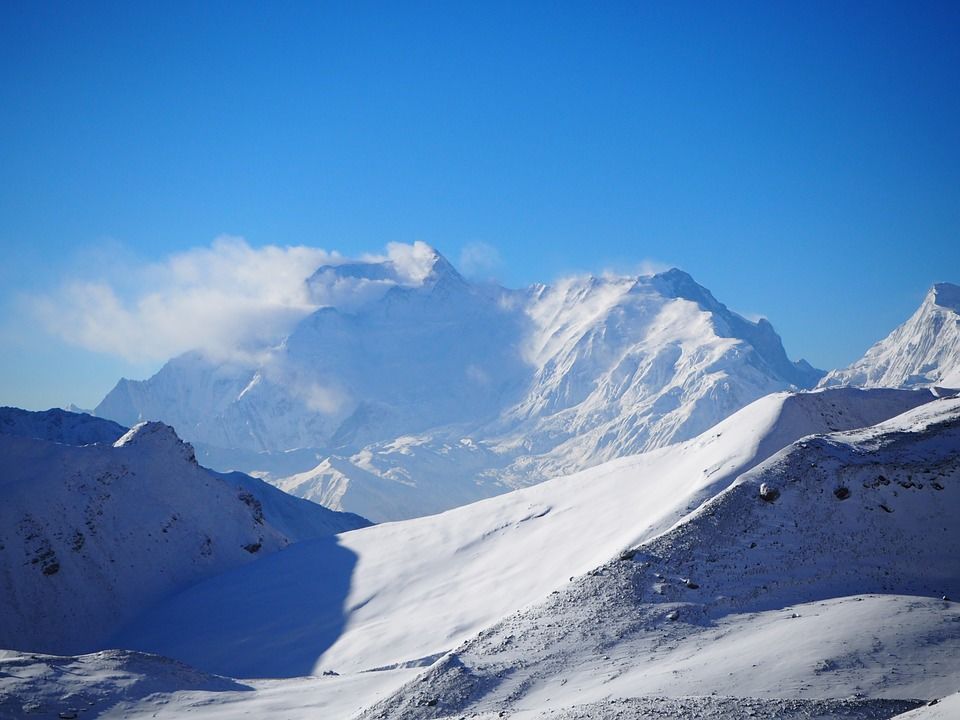 So what are you waiting for? Sign up for a fascinating experience with Trip360º today!
Want to know more about the adventure getaways provided by Trip360º? Send in your queries here!
All images are sourced from Trip360º 's official website.
Written in association with Trip360º.

Frequent searches leading to this page:-
Thailand tour package 3 days 2 nights, Thailand tour package from Chennai, Thailand tour package from Delhi, trip360India