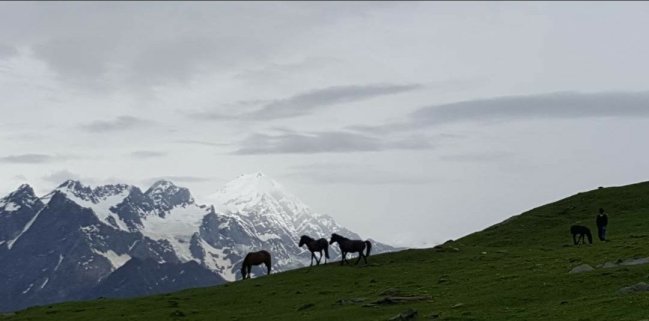 Very much excited as I am heading towards Himalayas ...The much needed break...
Seems like it's been ages since I have gone for a trek ...
I took my flight to Delhi from Mumbai and from there my journey starts.
The journey itself started with lot of adventures. From almost missing our bus to Manali to meeting unpleasant people in trip.
This is the first time we were going for trek through India Hikes. We were informed to report at Nehru Park and India hikes seemed to be very much professional in terms of their list which was provided to us.
As this was my 5th Himalayan trek I had a very casual attitude; so much casual that I ended up taking fancy reebok shoes which I can use regularly instead of taking huge trekking shoes which I might not use later on.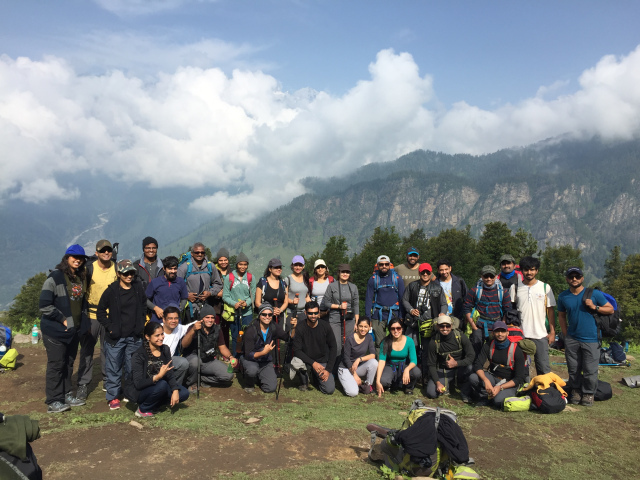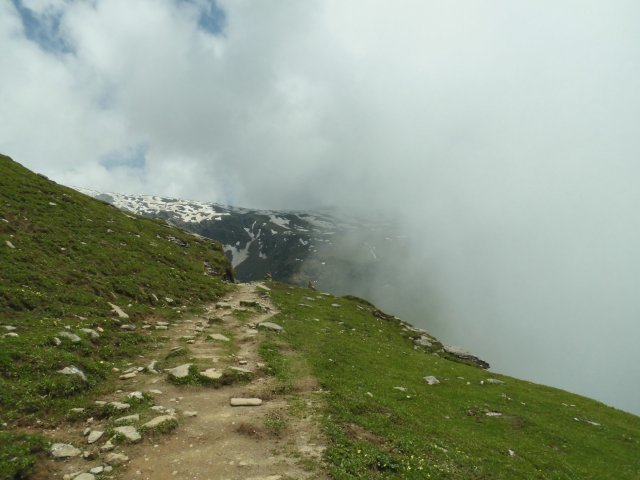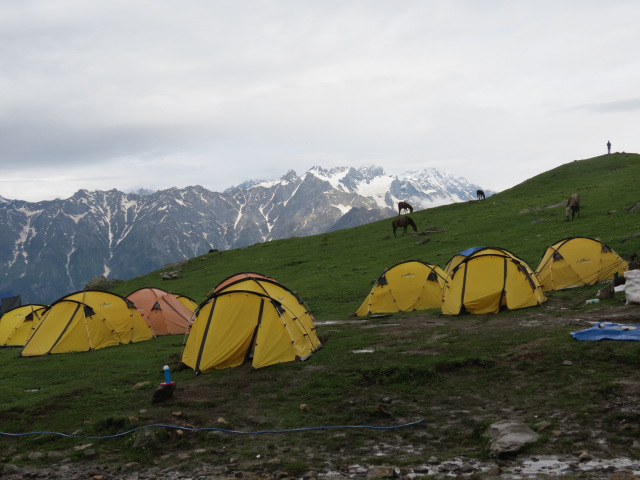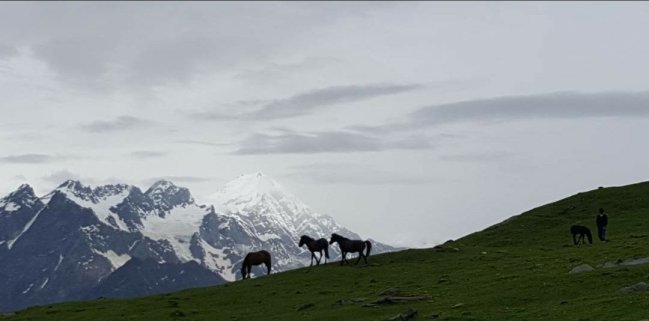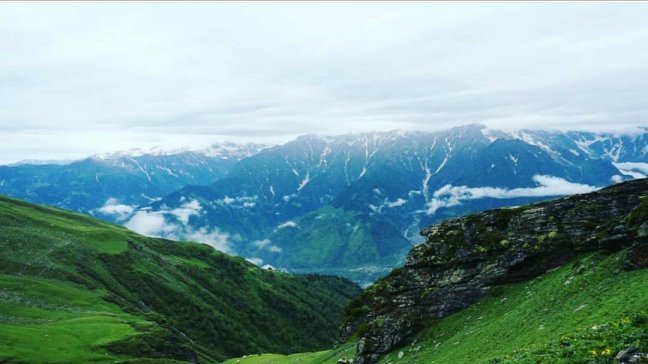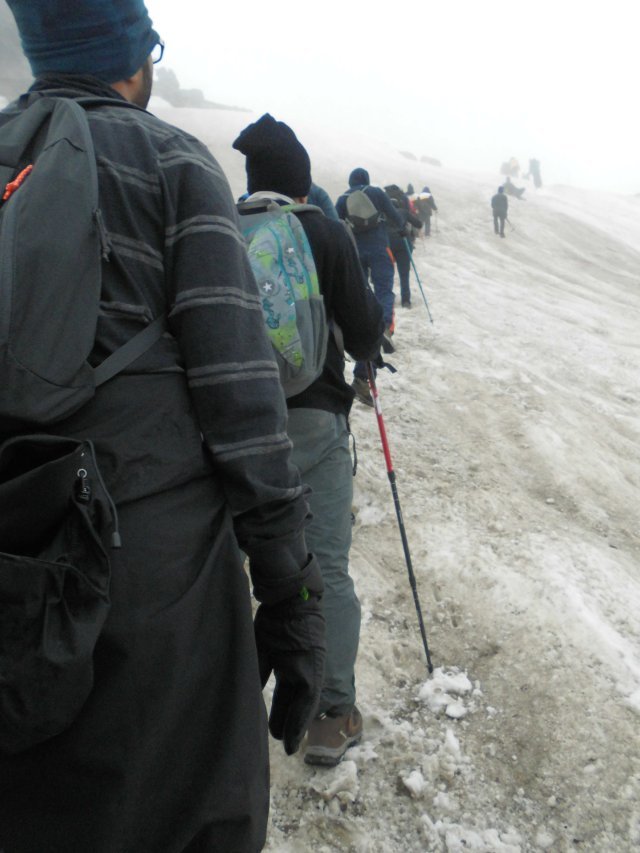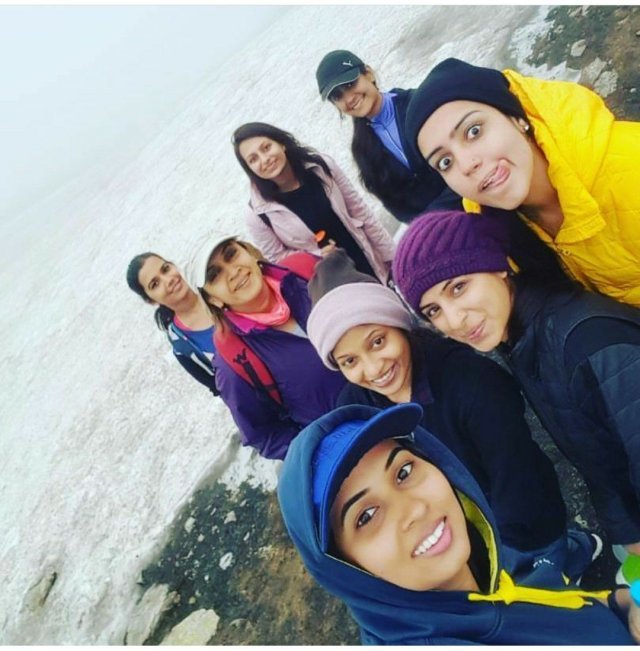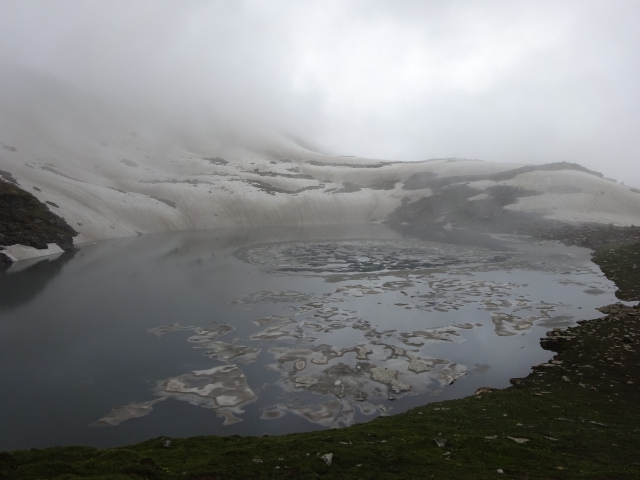 So here my journey to Gulaba Base Camp started from Manali.
Manali has become overcrowded place these days. It took 2.5 hrs for us to reach Gulaba were one should take hardly 30 mins.
So from here we are supposed to reach our first base camp which was 20 mins trail...hold on not the normal trail. We were supposed to climb a 70-degree steep mountain.
And during that trail I realised why it is important to do warm up and to work out before going any of the trek.
For 20 mins trail we took an hour.
What is the difference in India hikes and YHA from my perspective?
I did 4 Himalayan treks through YHA and there we used to warm up for 3 days in base camp so that our body gets acclimated for the higher treks.
On the other hand, India hikes will directly take you to higher camps as they expect you to be completely fit for the treks. You are supposed to walk daily and send them screenshots on daily basis which is good idea.
So finally we reached our Day 1 location at Gulaba (10,370 ft.). We had our refreshments ,then introduction and later on we were told about Medication, Go green Campaign and Overall trek info.
Fortunately, we had very good trek leaders with us. We proceeded for dinner then to our tent. The tents were little small and we were told to keep our bags outside the tent still under coverage of tent but not really inside as there were two coverings of the tent.
Around 2 at night it started raining heavily, I just popped out of the tent quickly kept our shoes under coverage and then slipped inside my sleeping bag.
So here our day one ends ...
Our Group at Gulaba Camp
Day 2: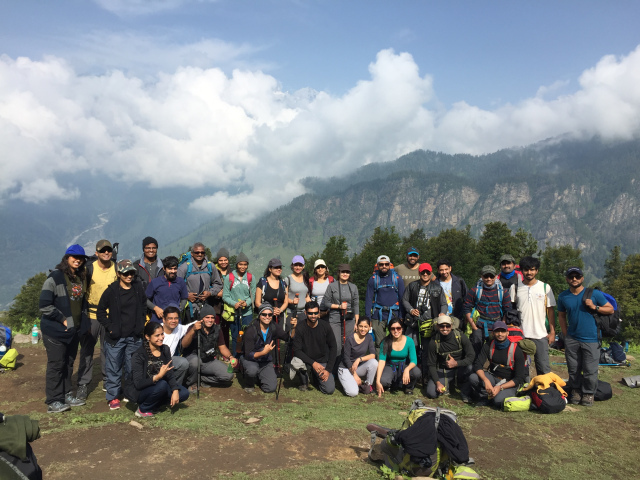 The next morning, we woke up at 5am and as we opened our tent we were fascinated with the lovely view outside ...Totally chilled out climate... Clouds and Himalayas ...Wow...The feeling lasted only for few minutes until I realised that my bag and my shoes got completely drenched ...I was very much irritated. Every trek gives different experience and this was different as my only fresh stock of clothes got wet which is generally very much essential for high altitude treks.
We just had our breakfast and at around 8 am we started heading towards next camp i.e. Rola khuli (12,566 ft.). This we found little easy compared to Day 1 as we were slowly getting used to it. As we were going higher the mesmerizing beauty of nature just changed my mood ...From irritated Neha to happy Neha... The music of waterbodies and gusts of wind just takes one to a different level. The lush green meadows and running horses made my eyes delighted. Finally, we reached our next camp at approx. 3. The camp spot was just awesome. The first thing I did when I reached the campsite was just capturing the whole beauty in my memory forever. Nature was showing its different colours of beauty as it was heading towards dusk and I enjoyed all the shades which it showed.
Our camp at Rola Kholi
View near Campsite
The next day we woke up at around 4, not willing to get out of the tent as it was raining and temperature had dropped very low. We waited for rain to stop but it didn't; so finally at 5 am we were compelled to get out of the tent as we had to leave by 6.30 for Bhrigu (altitude - 14,009 ft.). We quickly got ready, packed our lunch and left approximately at 7.30 am. The trail duration was of about 7 to 8 hours where we had to go to summit and had to return at Rola Khuli. The trail was snowy and foggy but beautiful. Me and my cousin enjoyed this part more as we were able to lead. It was difficult to walk on snow as it's slippery and you don't know how deep the patch is as your feet can sink in it. Rains made it more difficult to walk. Finally ,we reached Bhrigu filled with beauty and serene. There is a small story connected with this place because of which this place is considered sacred.
Now from this part we had to descend which people think is the easiest but actually the toughest.
We covered 1/3 rd. of the part by sliding which is more of fun. Roll and roll and then twist and turn... That's how I slid ...hahaha. It is more fun to watch others slide. My cousin bumped herself on the rock but she managed well later on to complete the trek . We returned to Rola Khuli by 4. And so day 3 ends later on with fun, chitchatting, pain but rejuvenating memories of scenic at the summit. The next day we descended to Gulaba and then to Shimla. We received rainfall last 2 days constantly which made our trek level more difficult but we enjoyed every bit of it. The fall and rise does teach a lot ...Doesn't it? Had a great time with Himalayas, water bodies, sky, birds ...Close to nature ...Now on my way to city life ...