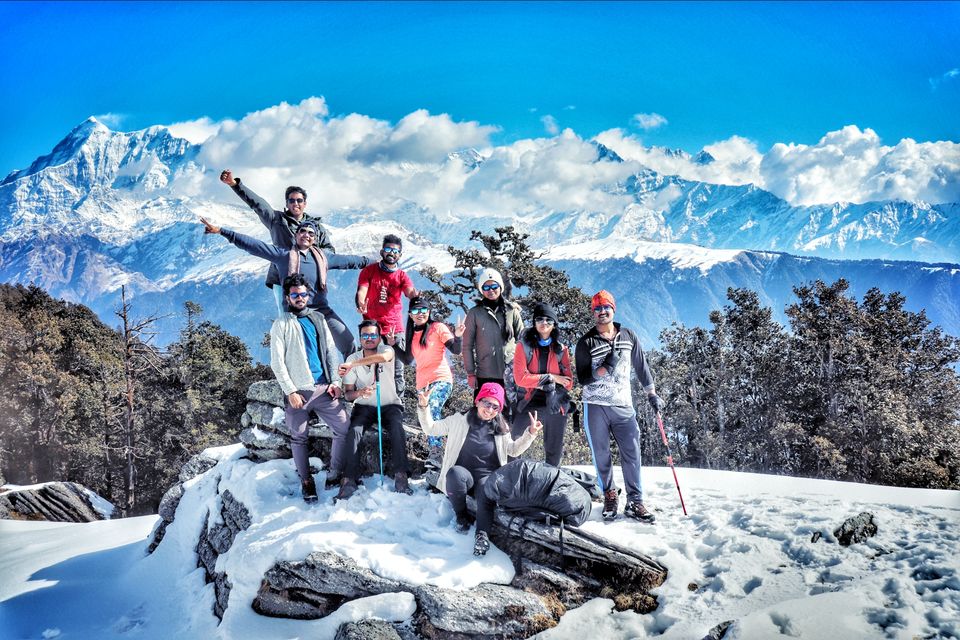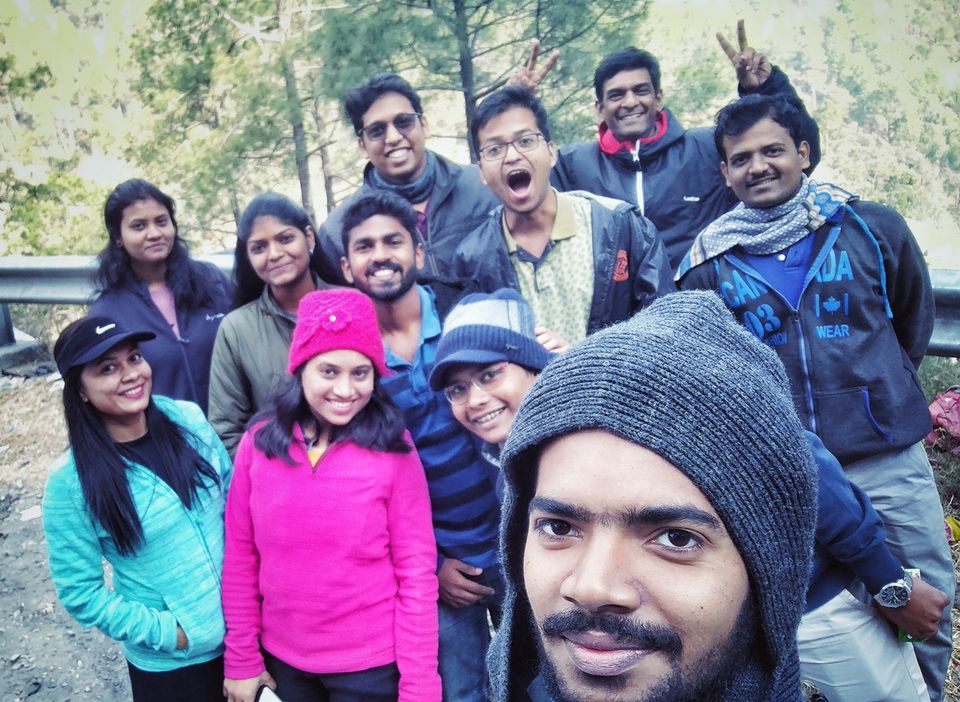 We started the journey from Chennai , reached Delhi by flight and then took a train to reach lohajung. We booked a 6 days trek from bikat adventure. So from lohajung we were picked up to the base camp in bus. The Brahmatal trekking package we got for a discounted rate of ₹8500 which includes pick up from lohajung and food ,tent etc for the 6 days and drop back at lohajung. Basically the trek starts the next day after you reach the base camp . First day we walked in a very pleasant climate though we managed to see snow only near our next camping location. The nights were very cold and we barely managed to sleep in our sleeping bags as it was our first experience.
Though we were shivering in night and the water was freezing we managed to get up early next morning to enjoy the beautiful view with a hot coffee. The next day was more exciting as the path we walked were covered with snow and we had to climb the mountains. The third day we climbed the peak. It was a serene experience at the top. The view and the silence is fantastic. We had time to play sliding in snow and it was awesome. The food that was provided to us was also very good.
Overall it was a fantastic experience and we got new friends ,awesome experience and good memories to cherish for life.