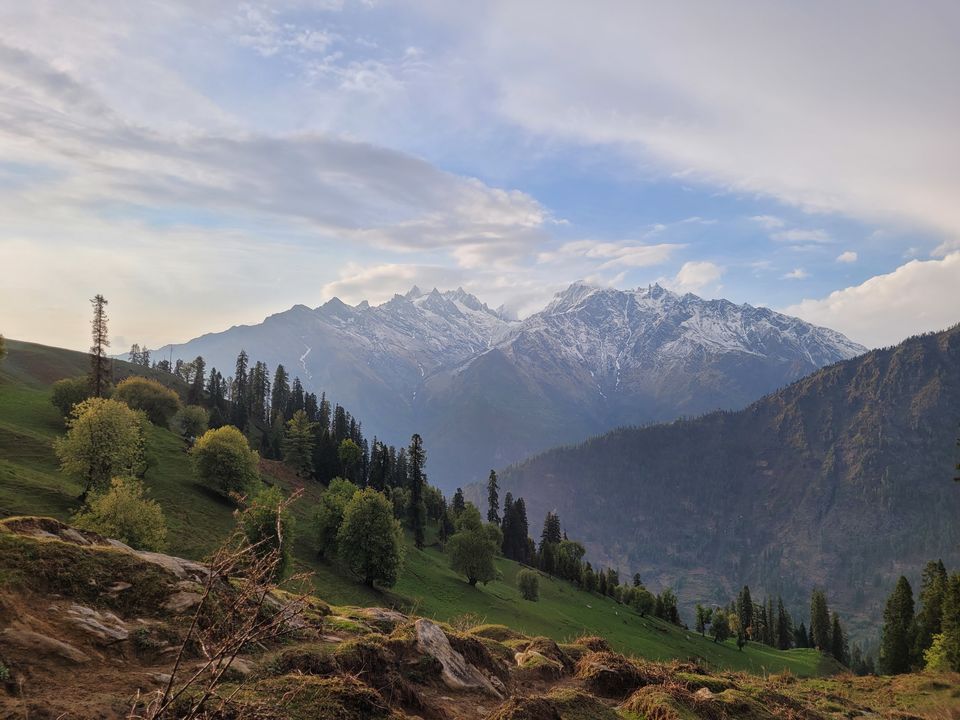 Journey date: 28 April night - 2 May morning
Total cost- ₹6000 for two (ex Delhi)
Every youngster has probably heard of Kasol, at least in passing. This is because of the popularity it is gaining these days due to
a) very picturesque location and proximity to the national capital, New Delhi
b) being a stoner's paradise and party culture.
Most people go there for the latter. However, having explored most of Kasol back in March of 2018, I decided to skip to the offbeat location known as Bunibuni pass. Having read some online articles about this magical place and being promised some breathtaking vistas, me and my friend decided to undertake this journey.
We boarded an overnight bus from Delhi to Kasol at 5pm with the scheduled arrival to our destination at 7am the next morning. Most of the journey was spent in sleeping.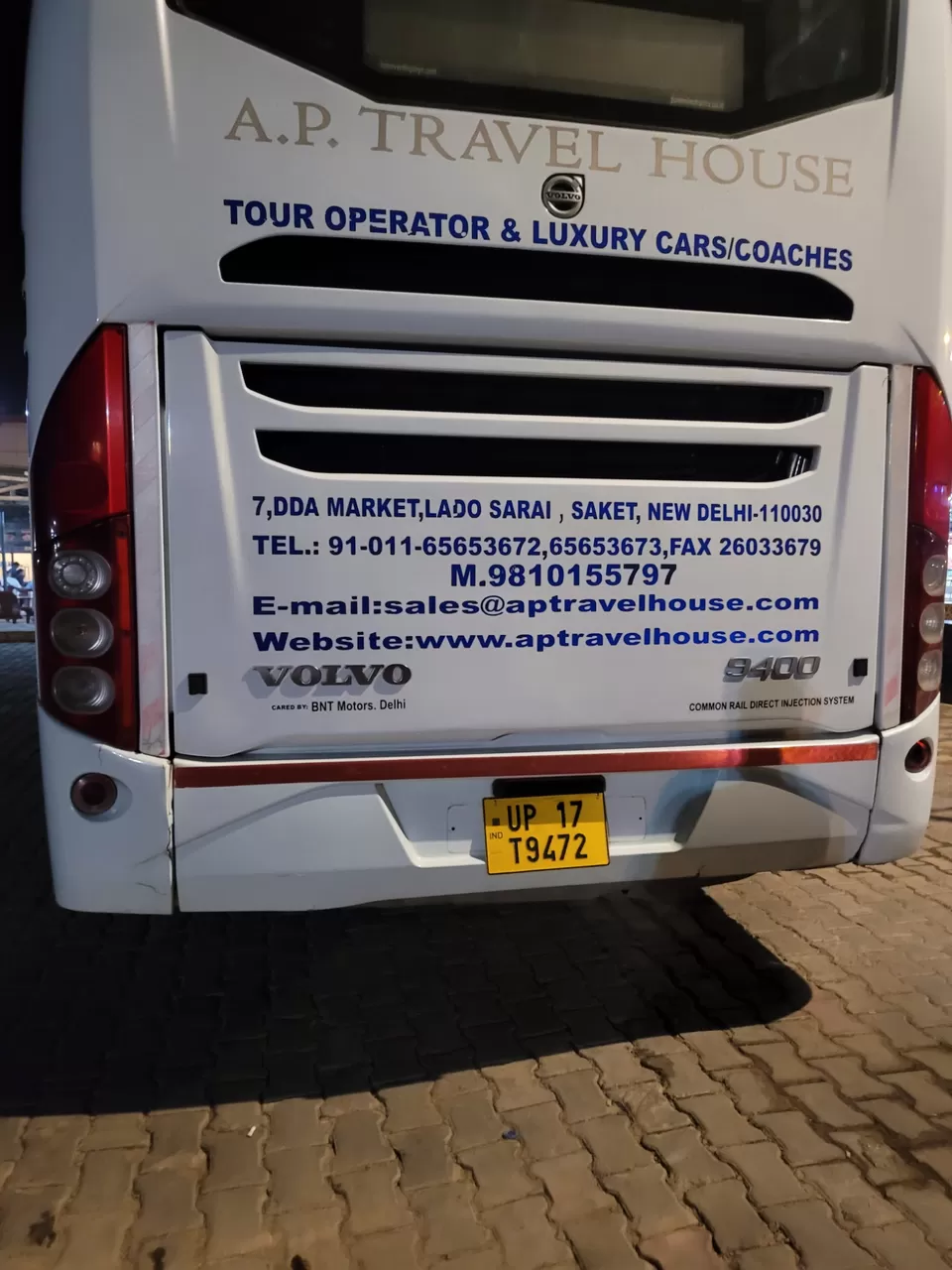 Having reached early in the morning, we decided to have some tea and then head to Chalal village, a quaint place hardly an hours walk from the main town. The hike was very easy with some lovely views along the way.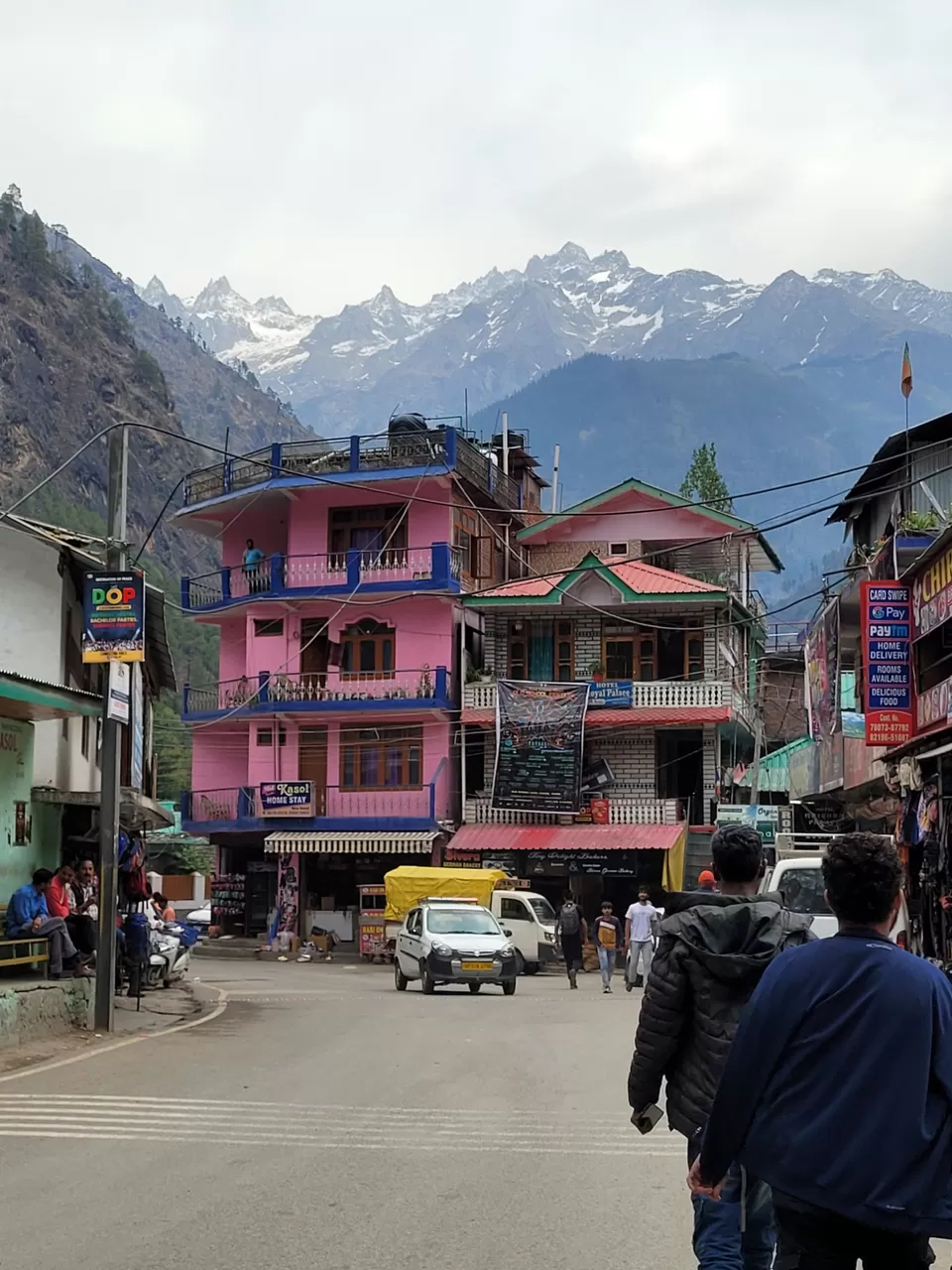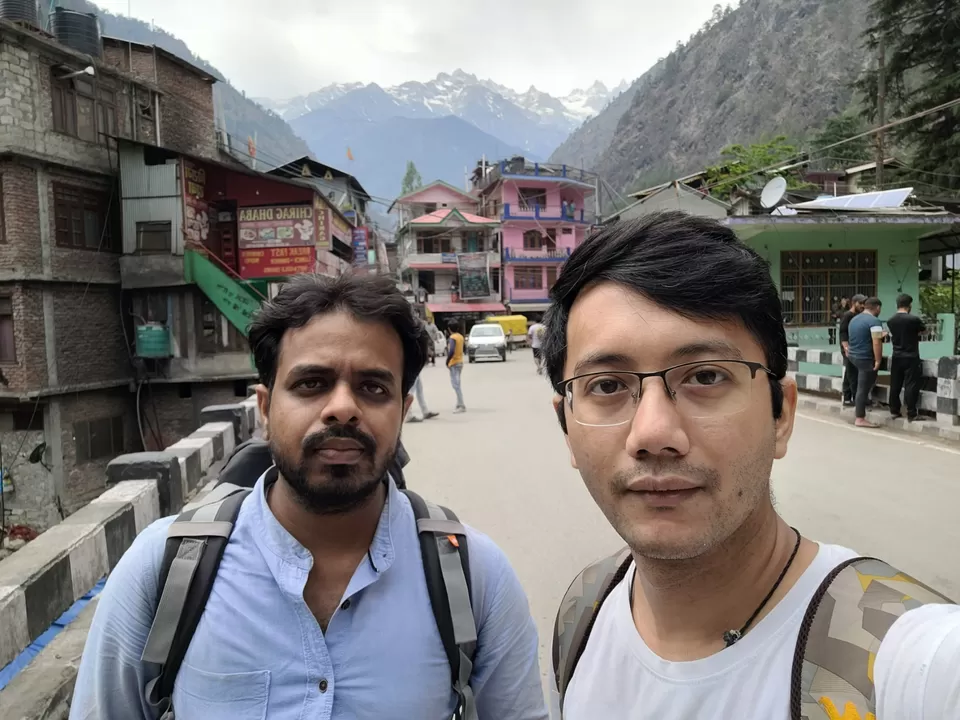 Having loitered at Chalal for about an hour and a half, and after a hearty breakfast of paranthas, we headed back to Kasol.
The next plan was to board a bus towards Barshaini, the last bus stop, from where one has to hike half an hour to Kalgha(tickets cost around ₹50 pp). The view on the way was a treat to the sore city eyes.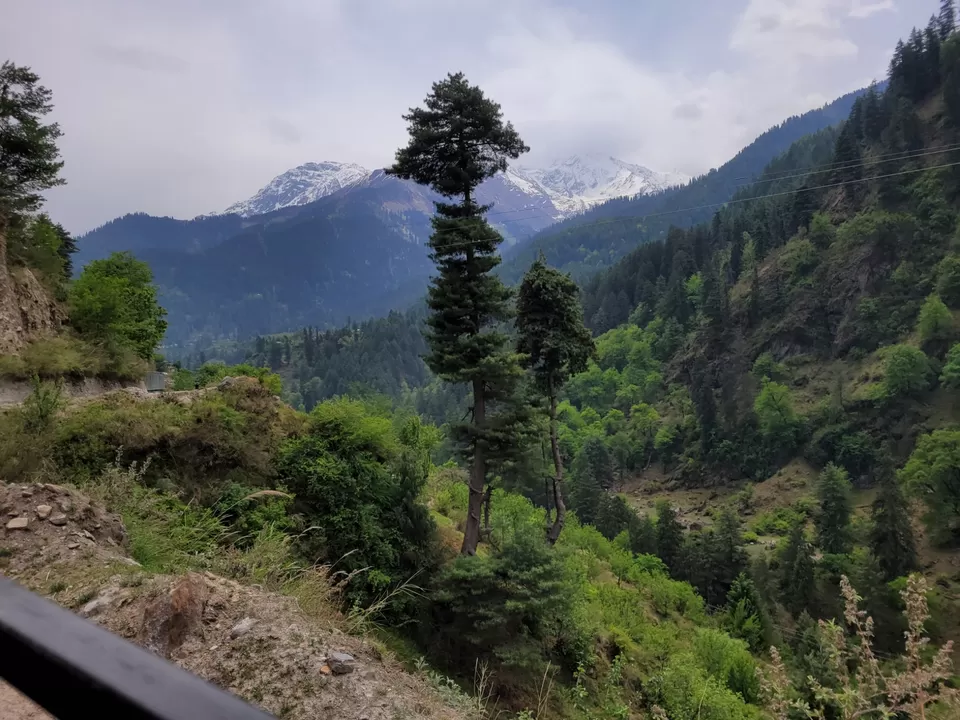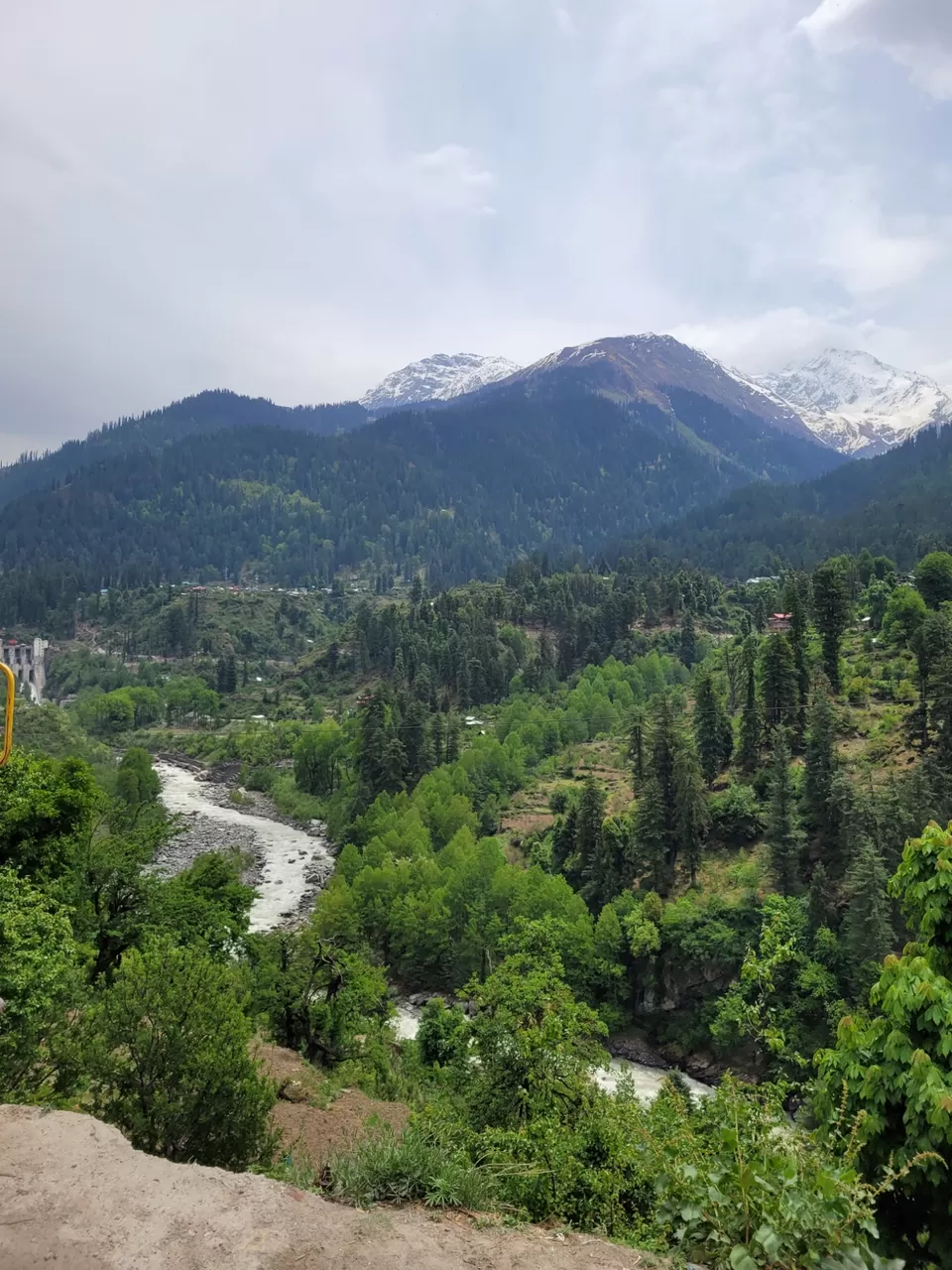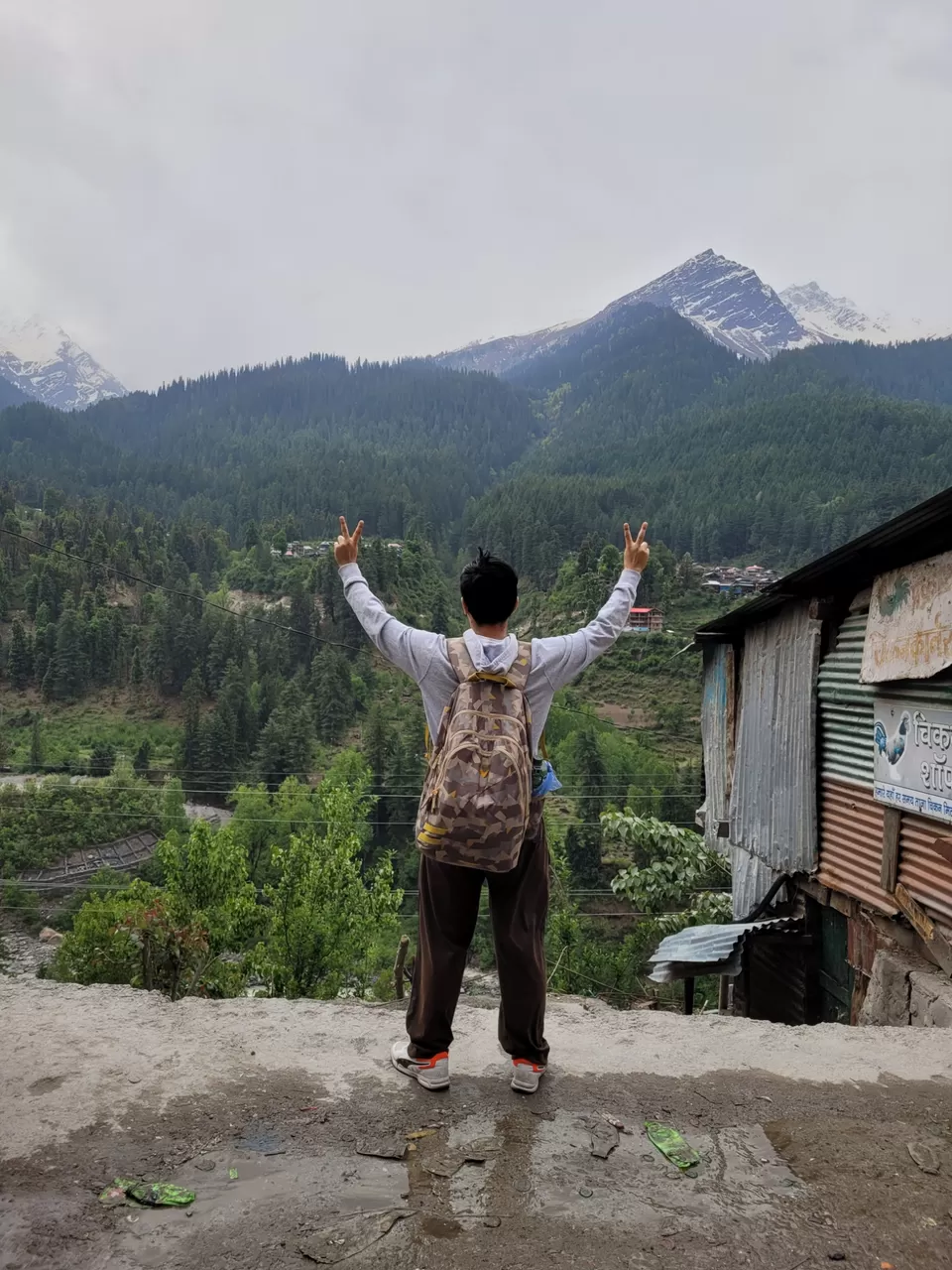 Doesn't take much time to reach Kalgha from Barshaini, just cross the dam, take a right and climb upwards. Hardly twenty minutes in and we were at our destination.
Kalgha is a beautiful village set on a vast grassland with mountains surrounding it and a valley right in front. We couldn't have asked for a better setting as our basecamp.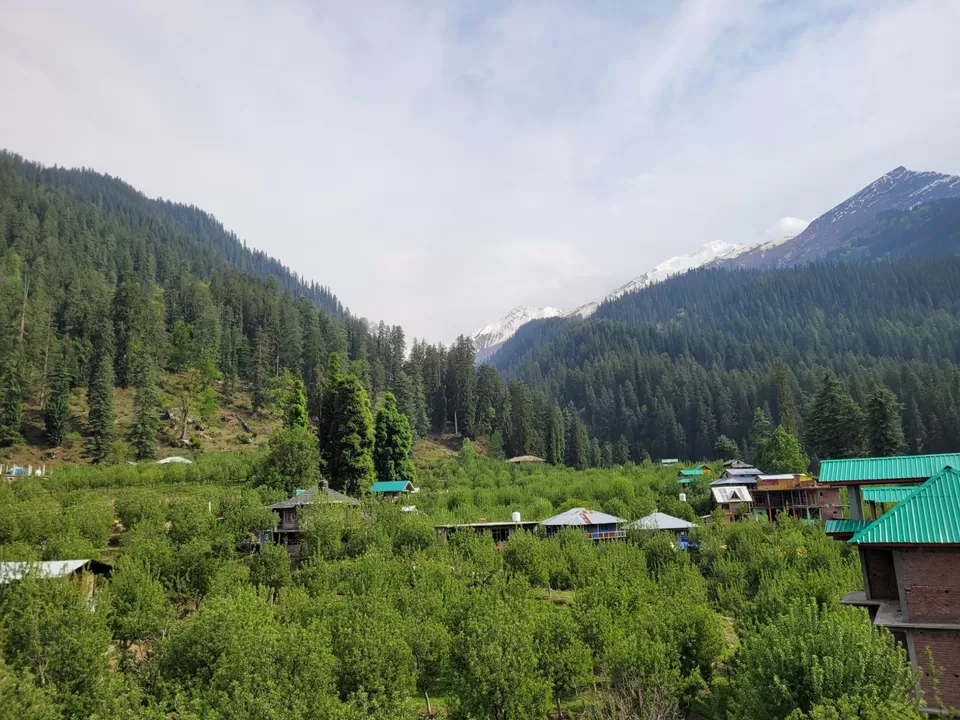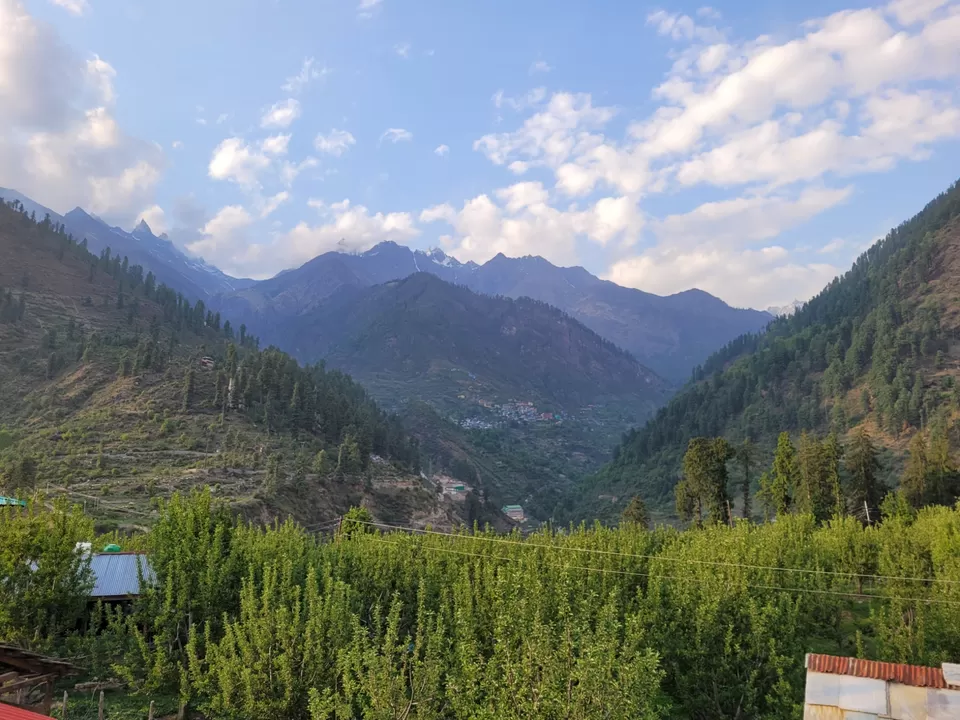 We settled in a budget homestay that cost around ₹500 per night. The meals were charged extra though. After having an earky dinner we immediately retired for the night as we had to start at 6am the next day.
I woke up at 5 am but my friend Vaibhav didn't and after much mooching around he finally managed get up at 6. Subsequently, we left our homestay by 7:30 am after breakfast and clearing all our dues.
After asking a couple of locals, we found the right path, a path which shot at a 45⁰ incline right off the hook! Nevertheless, me and my friend were determined to make the climb and marched forward.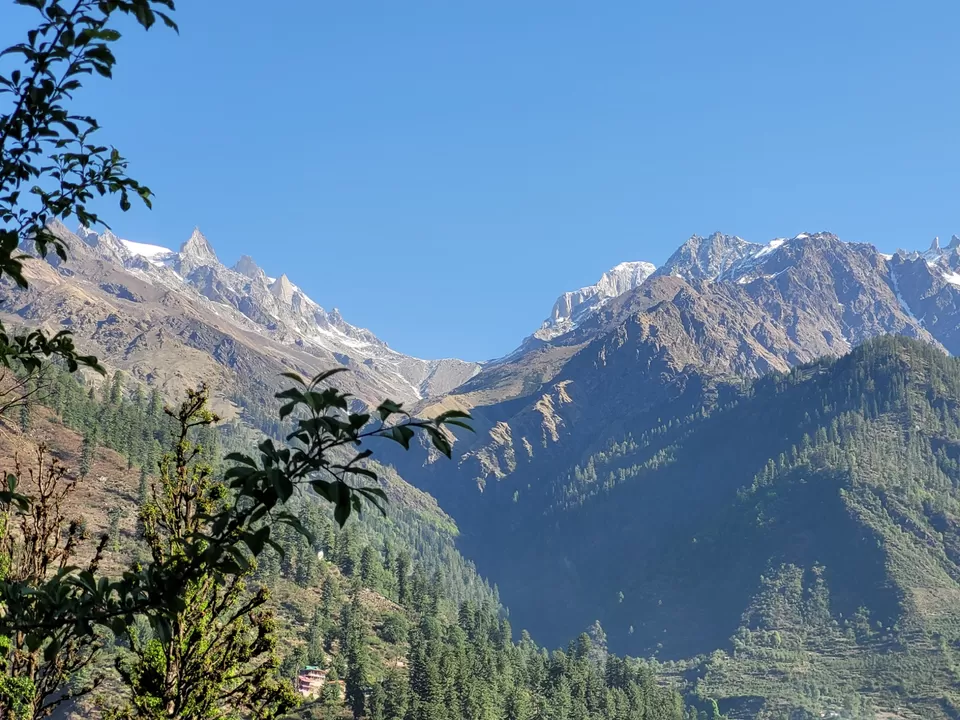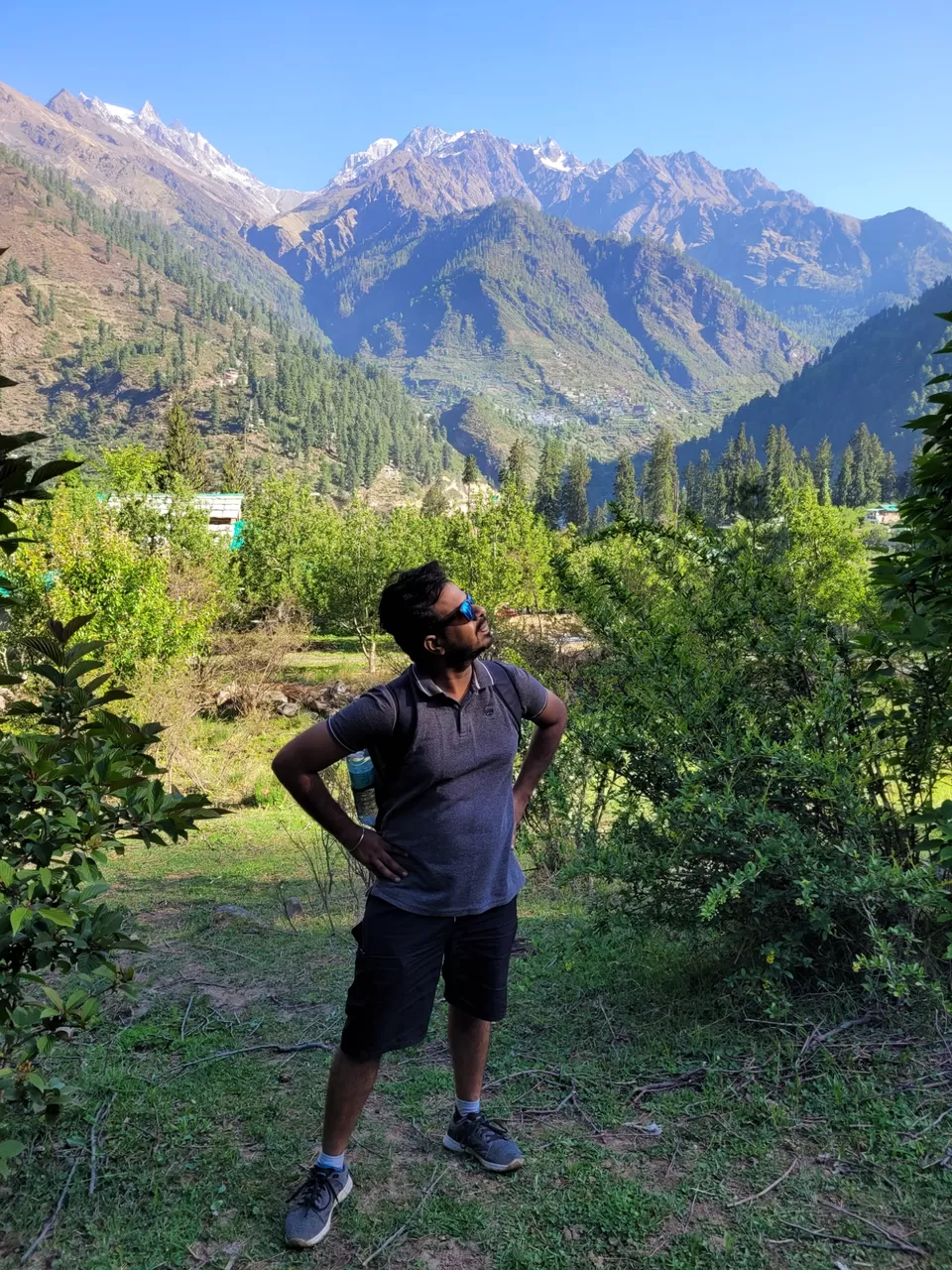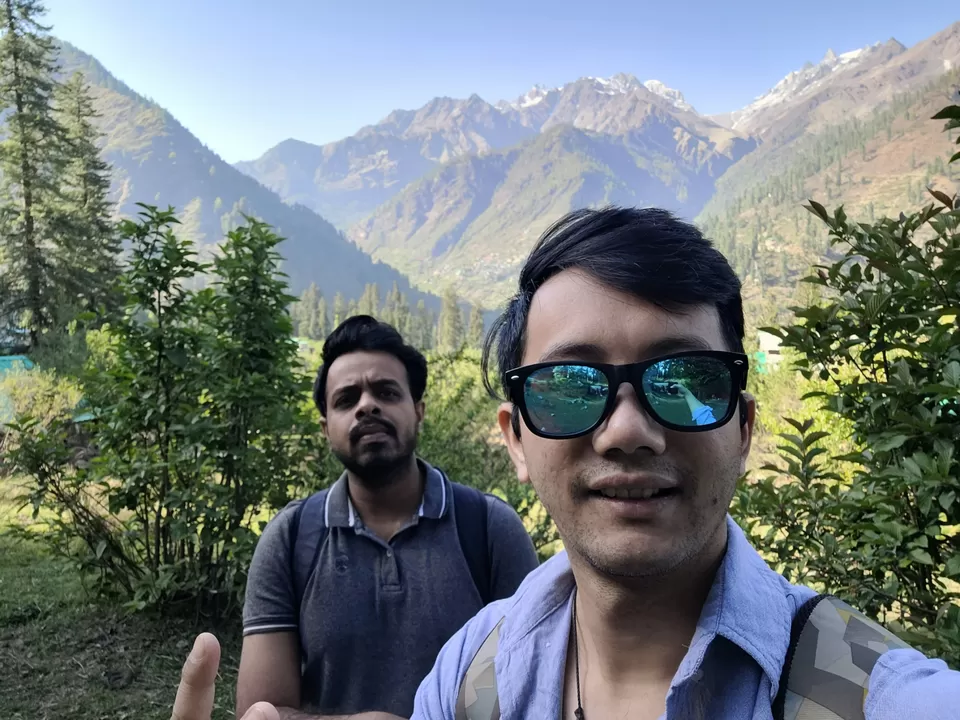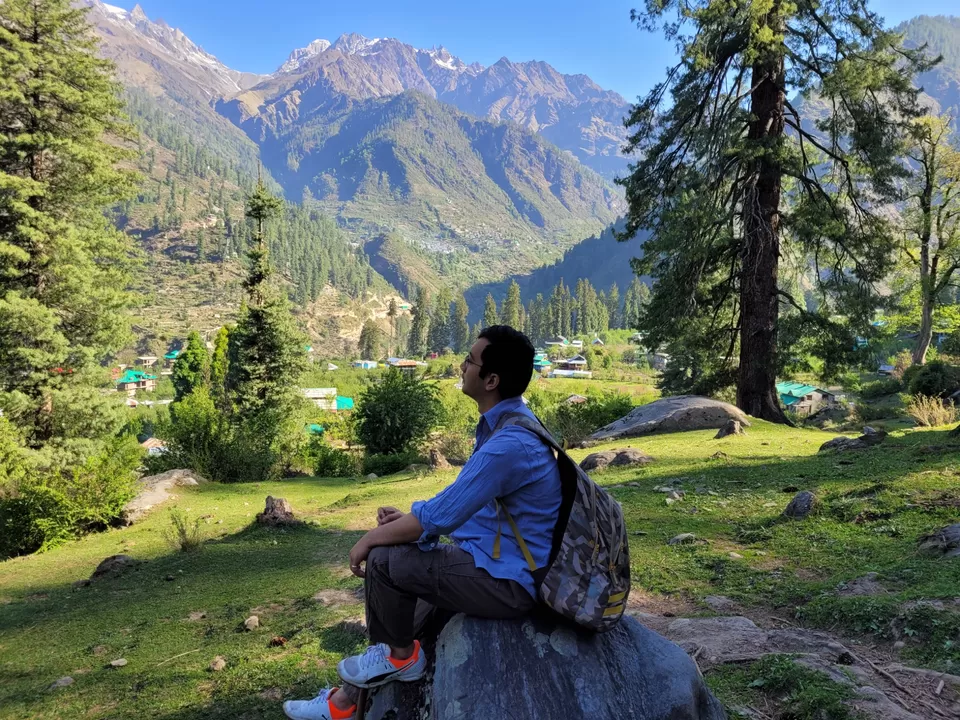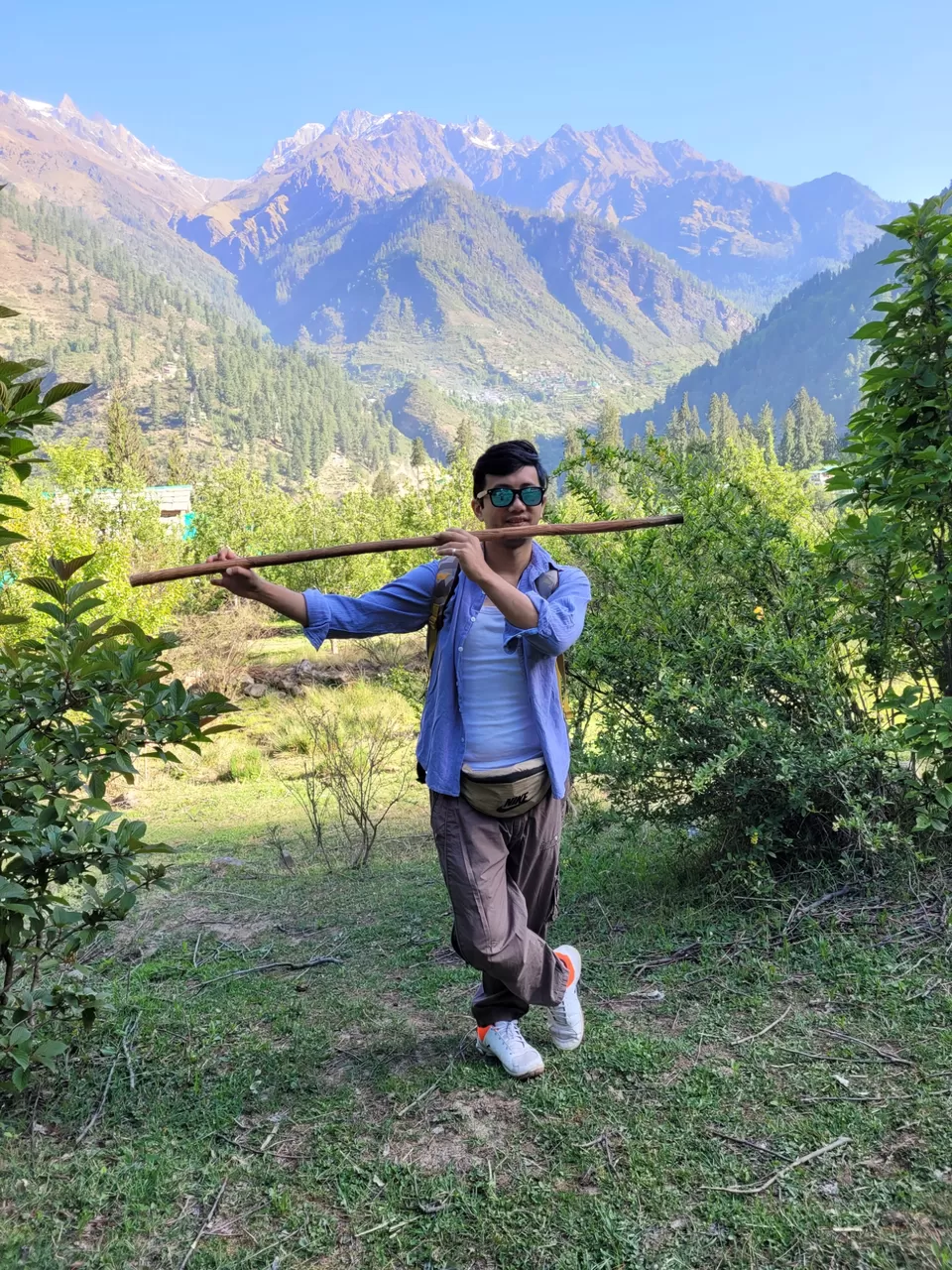 Around 2 hours later we reached a clearing where there were tall trees with bright green grass all around.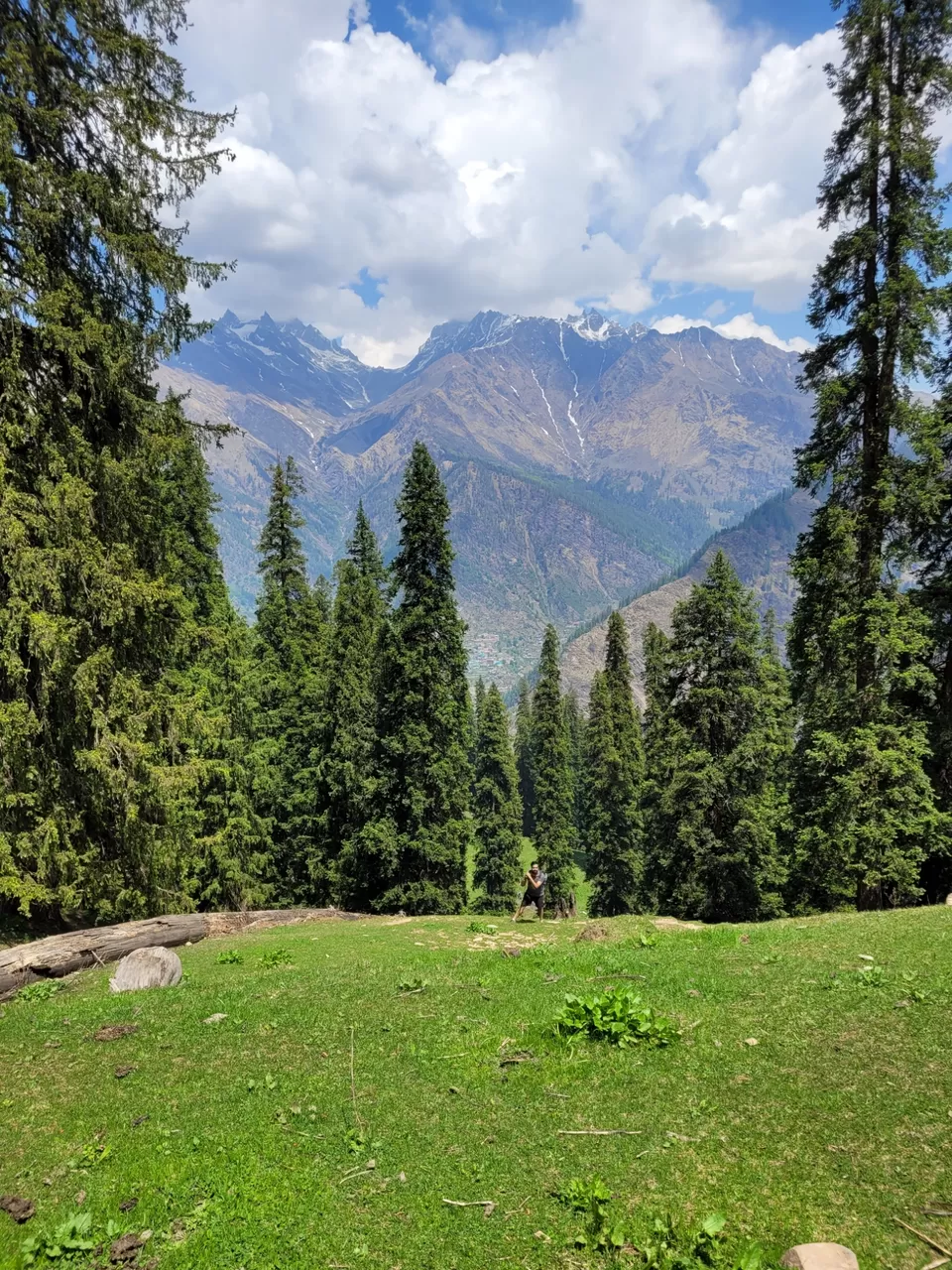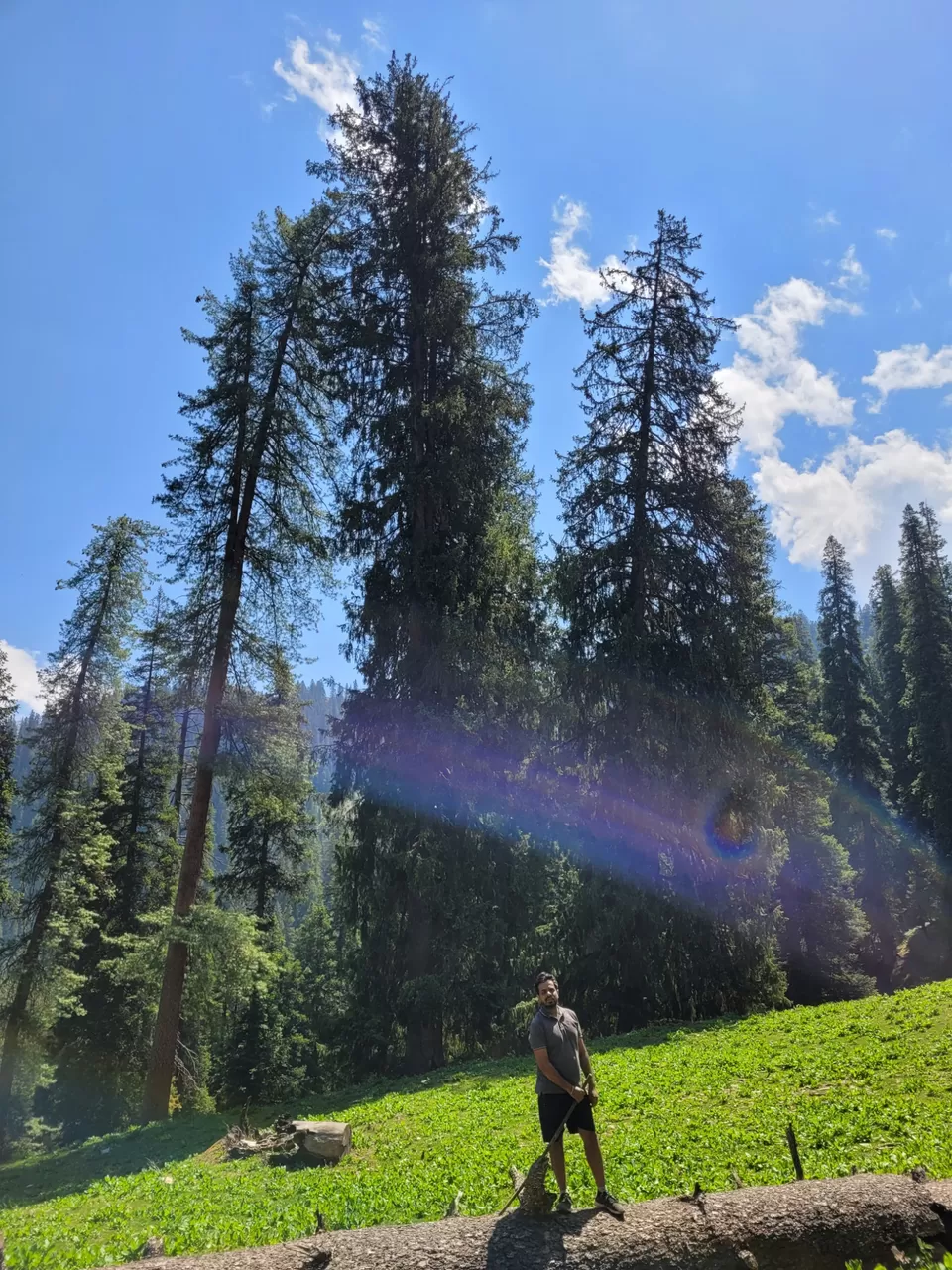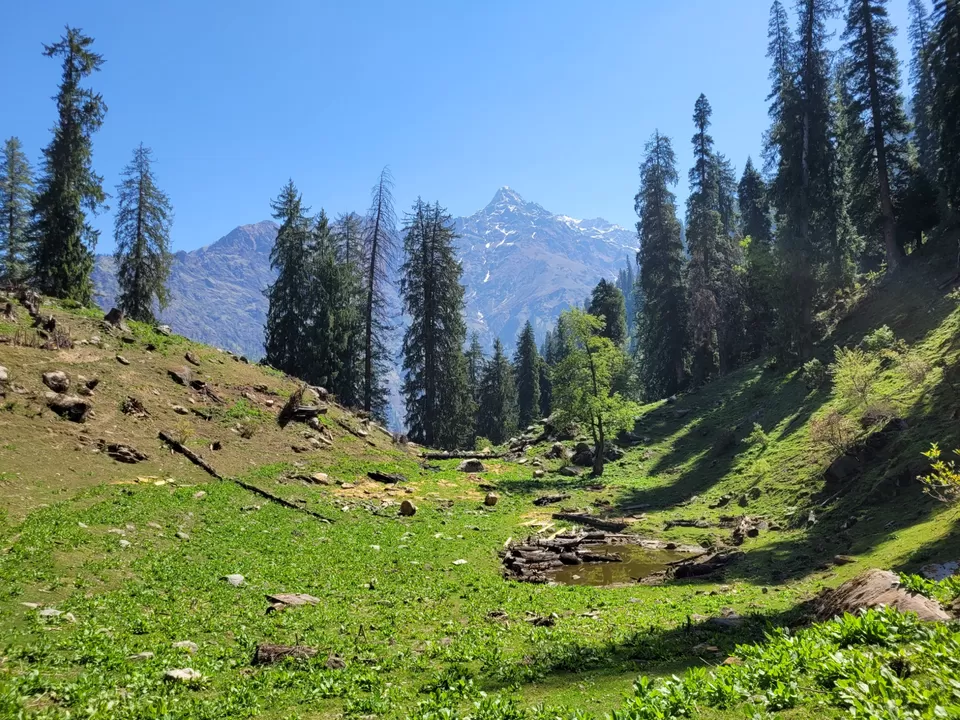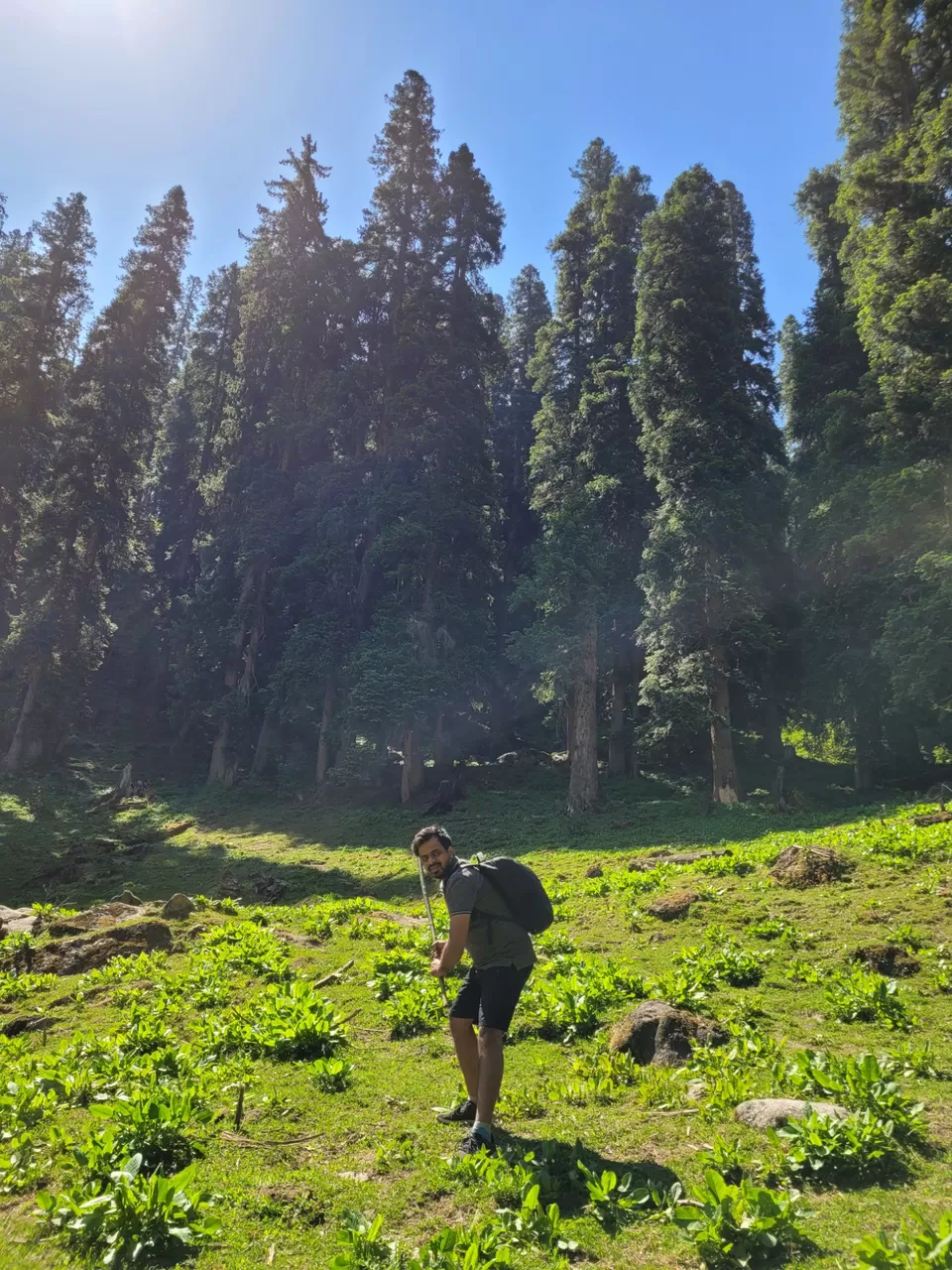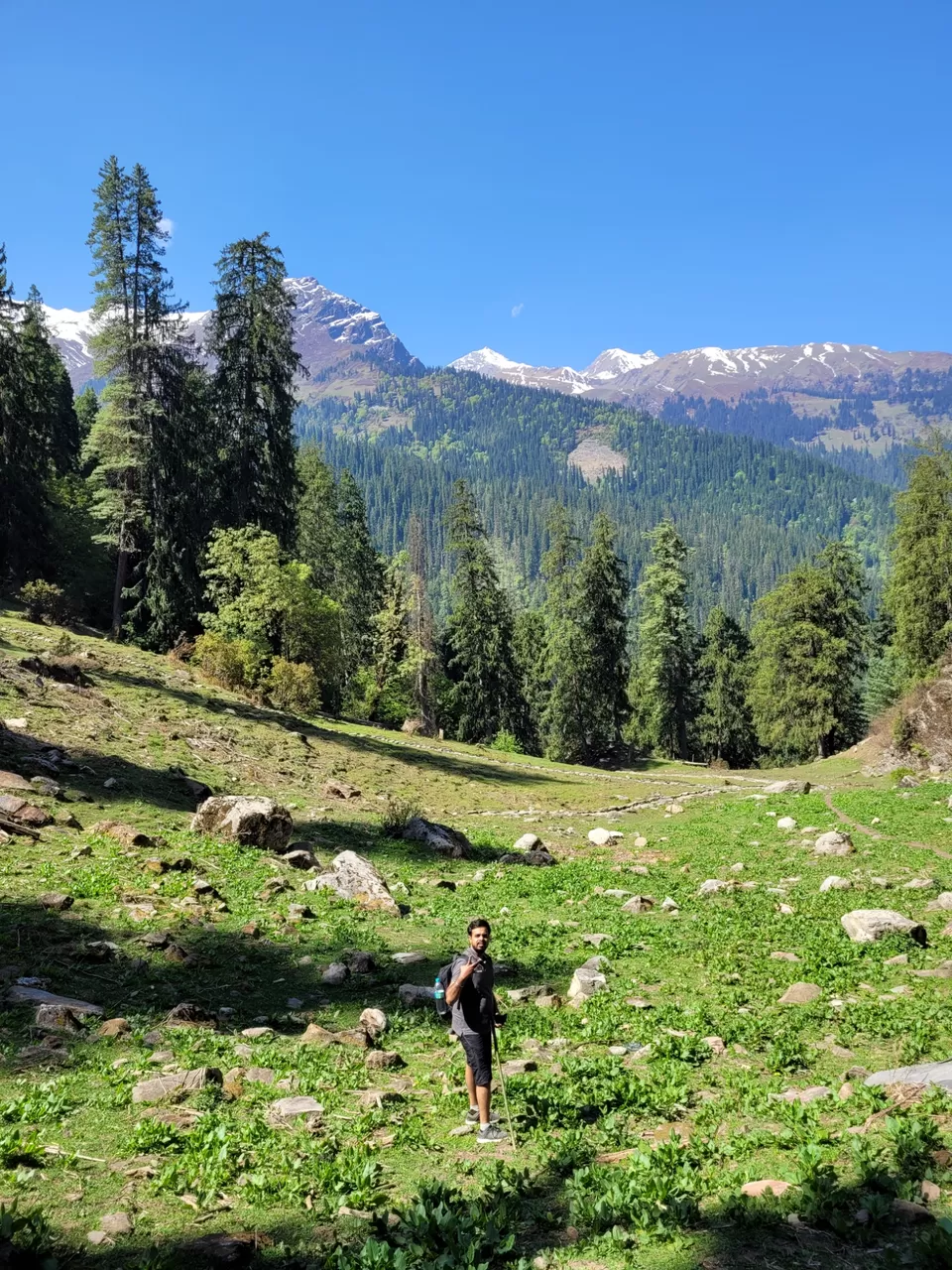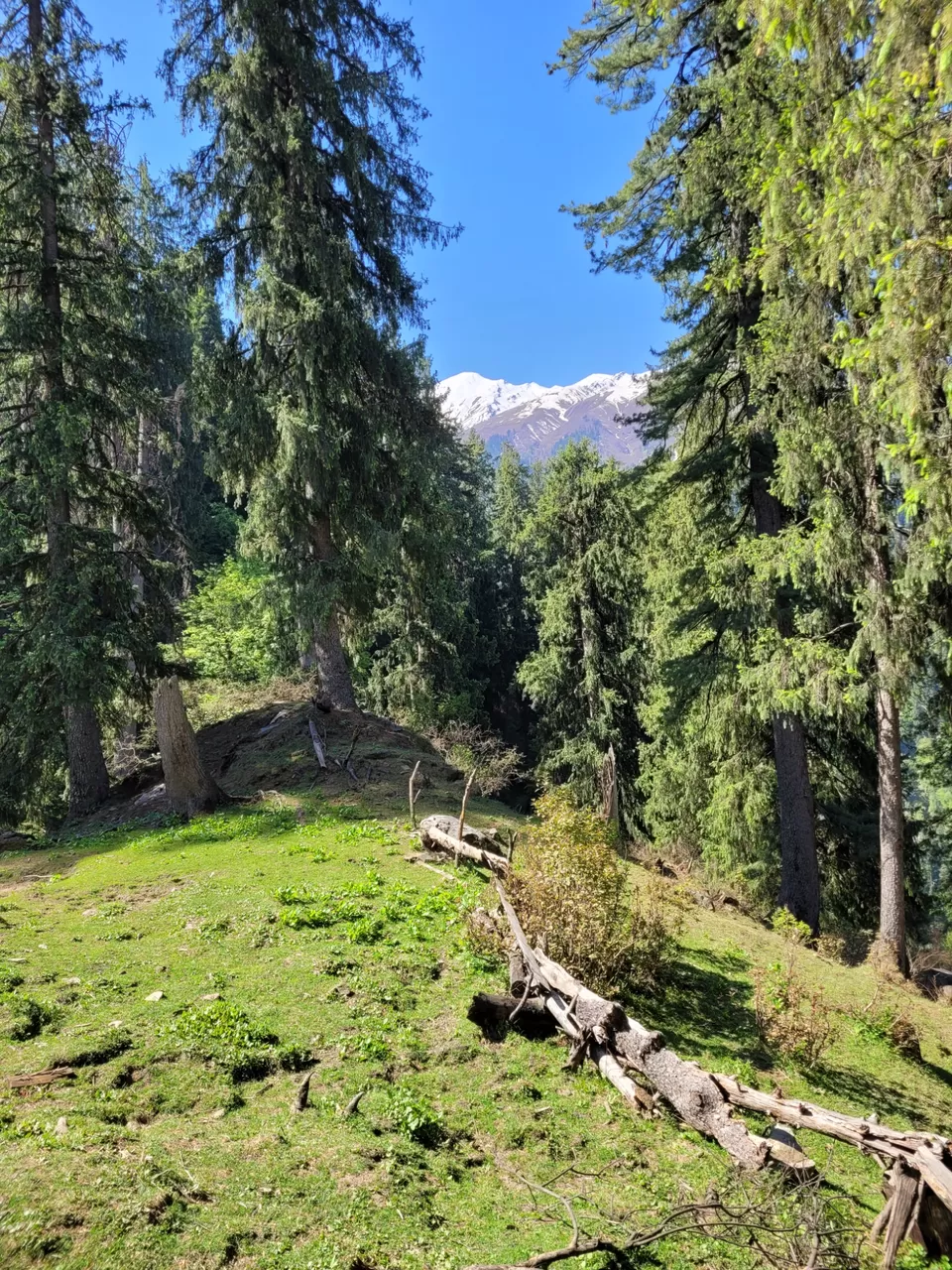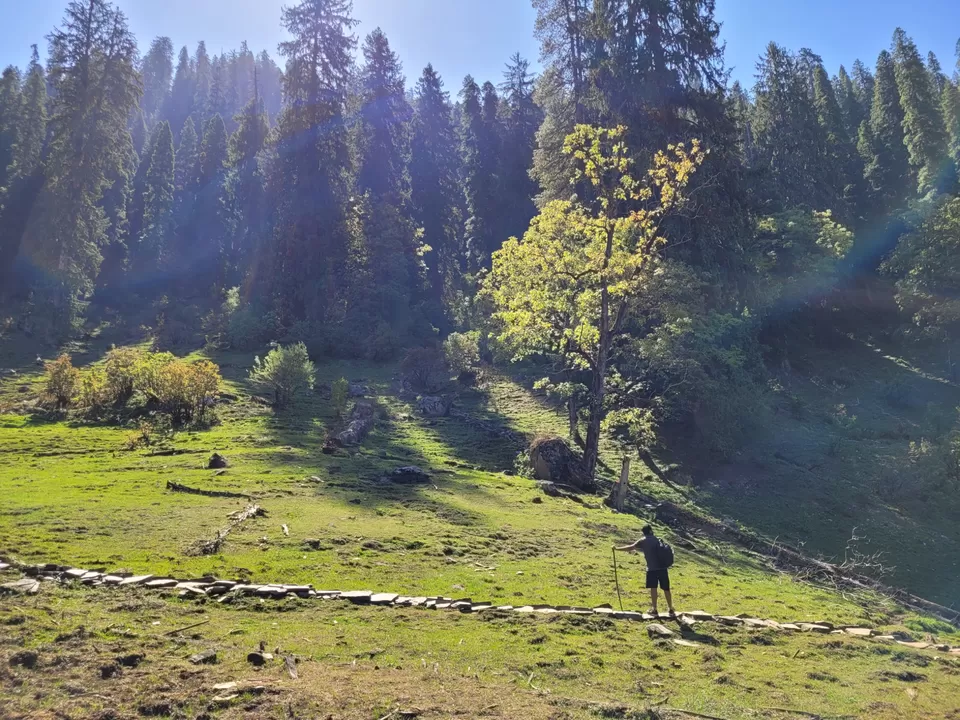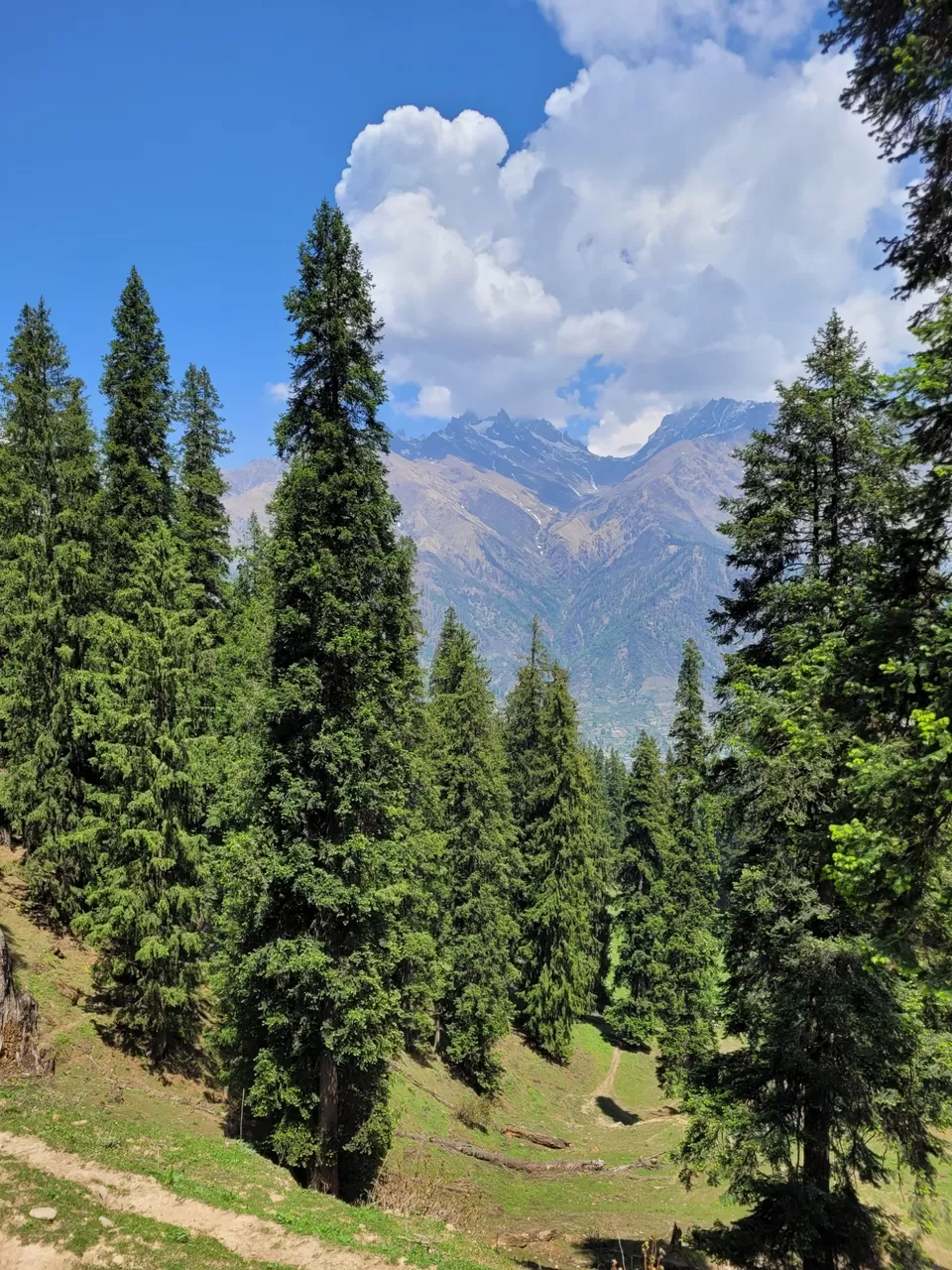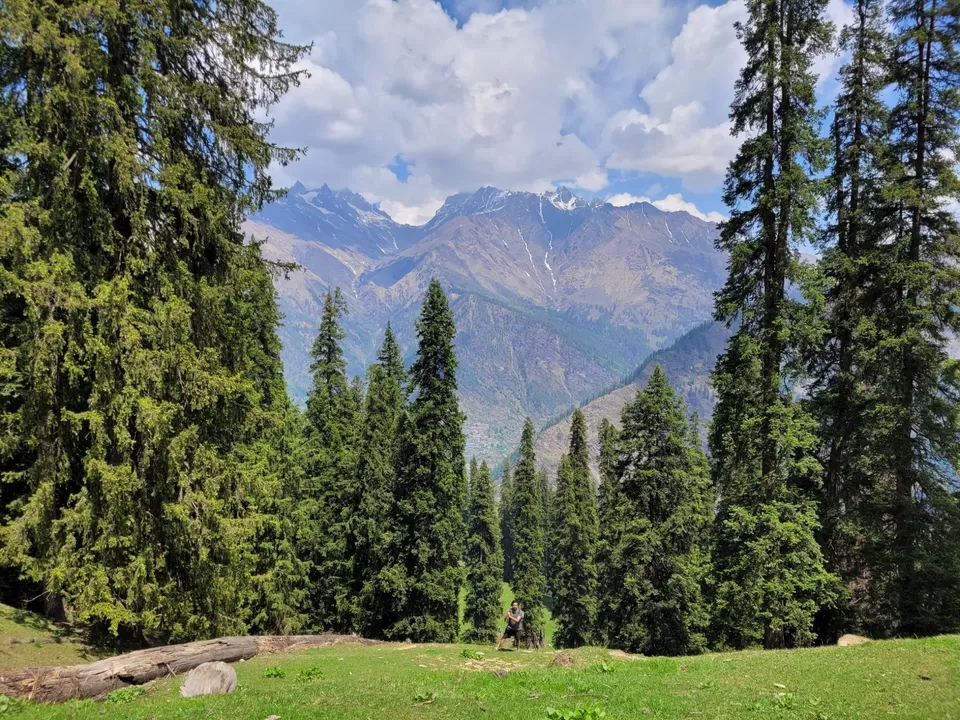 Further going ahead, we found an even bigger grassland than the one before with a small stream bisecting it. We decided to rest there for around half an hour before going ahead. We lay down, absorbing the nature around us.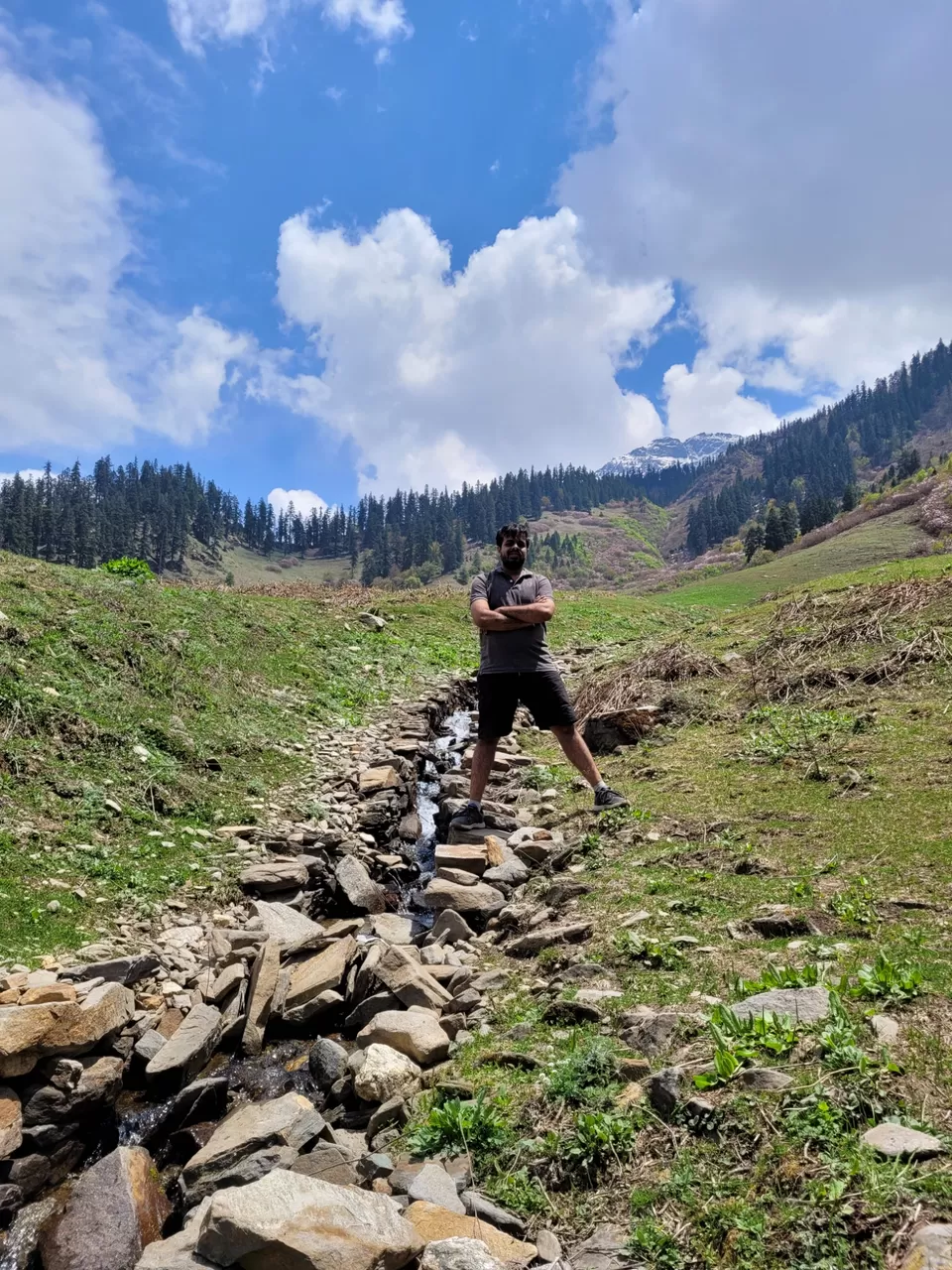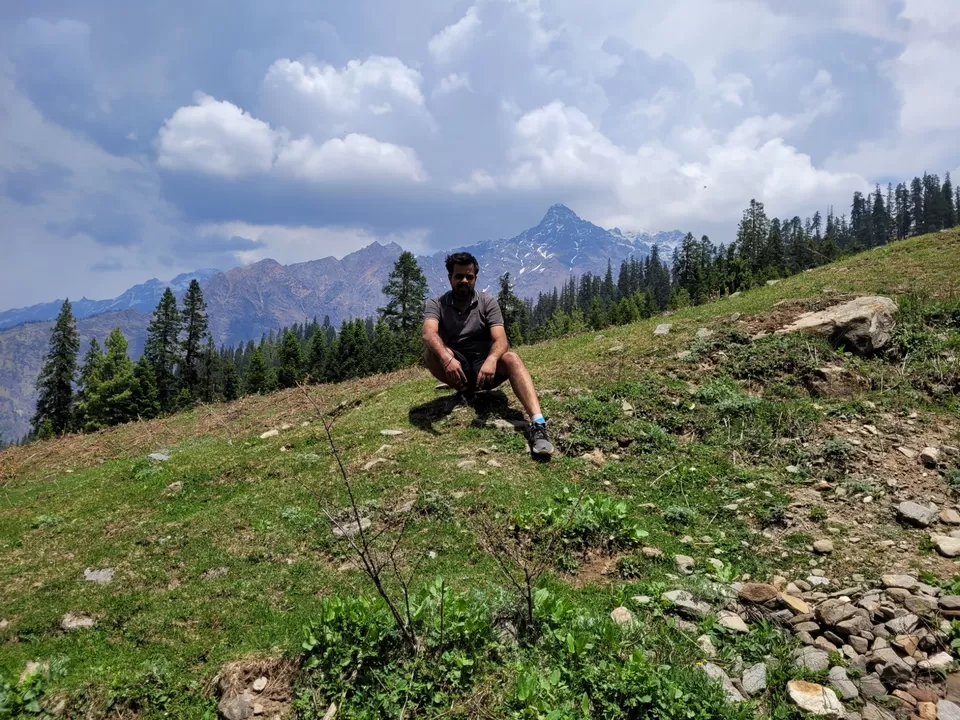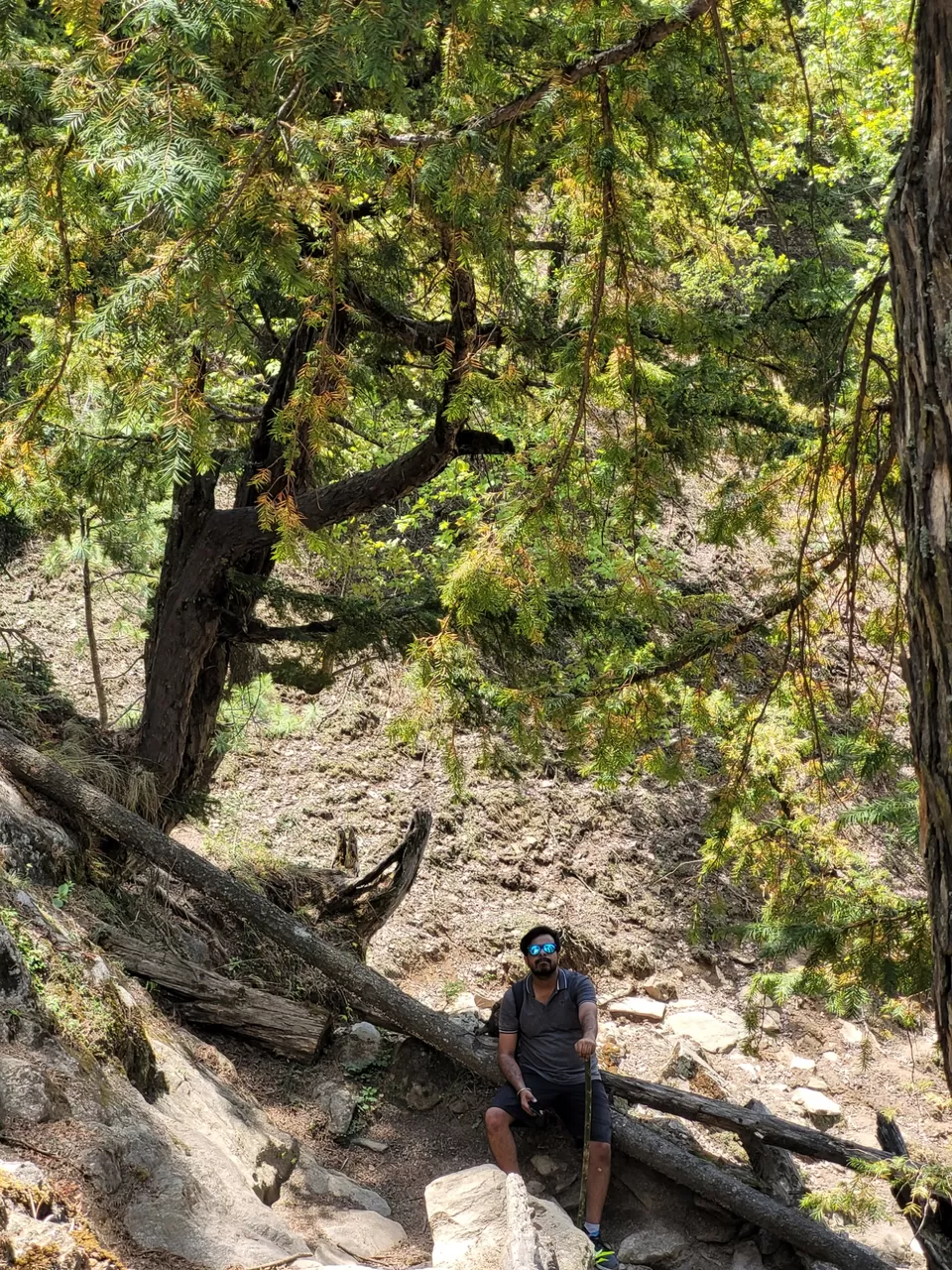 Another two hours later, being told that we couldn't do it on our own, following Google Maps as our sole guide (saviour?) and being dead tired, we stood tall at our destination, the Bunibuni pass. The view that can be found at the top cannot be put into words, simply unbelievable! The glorious pass welcomed us.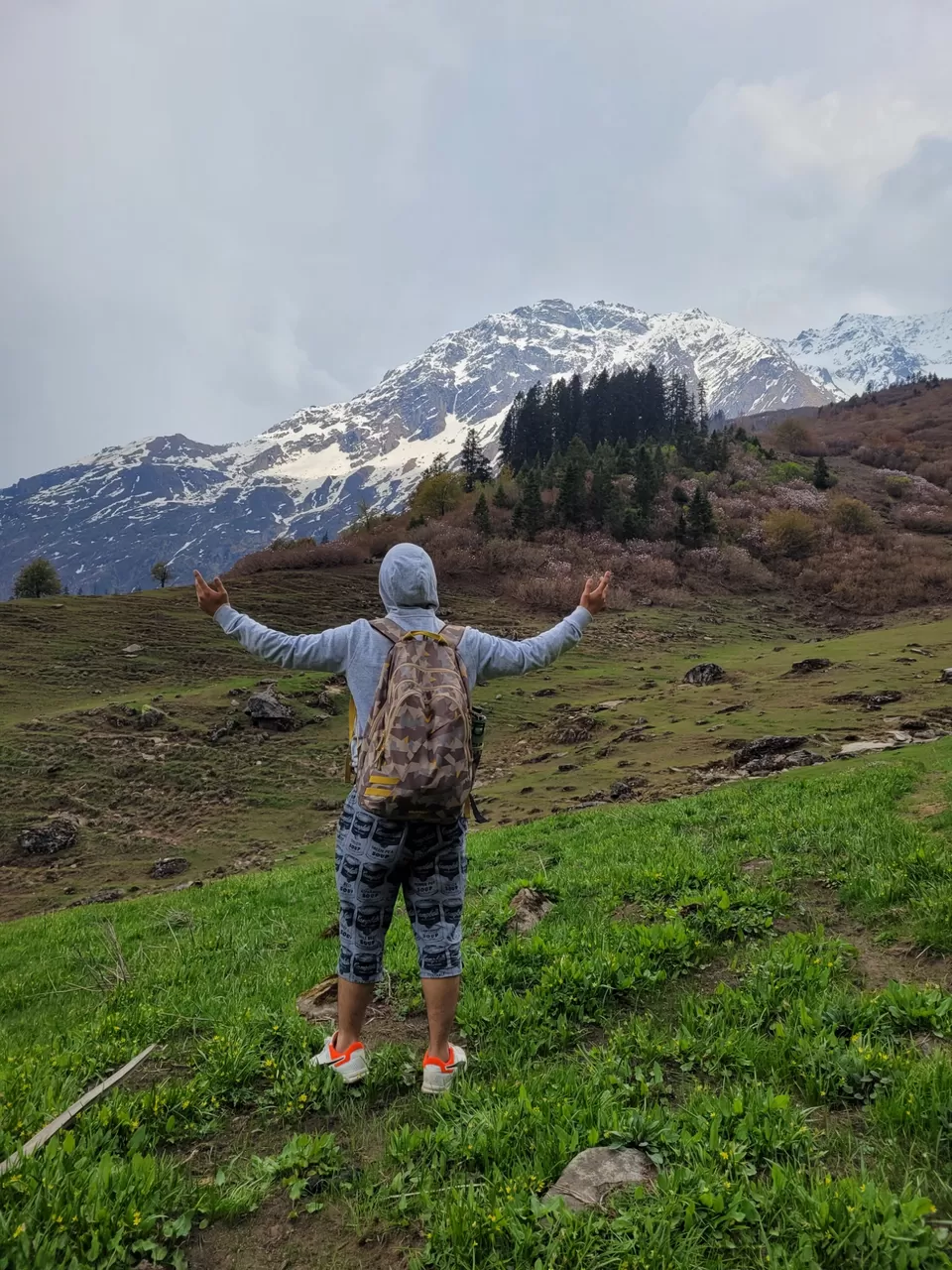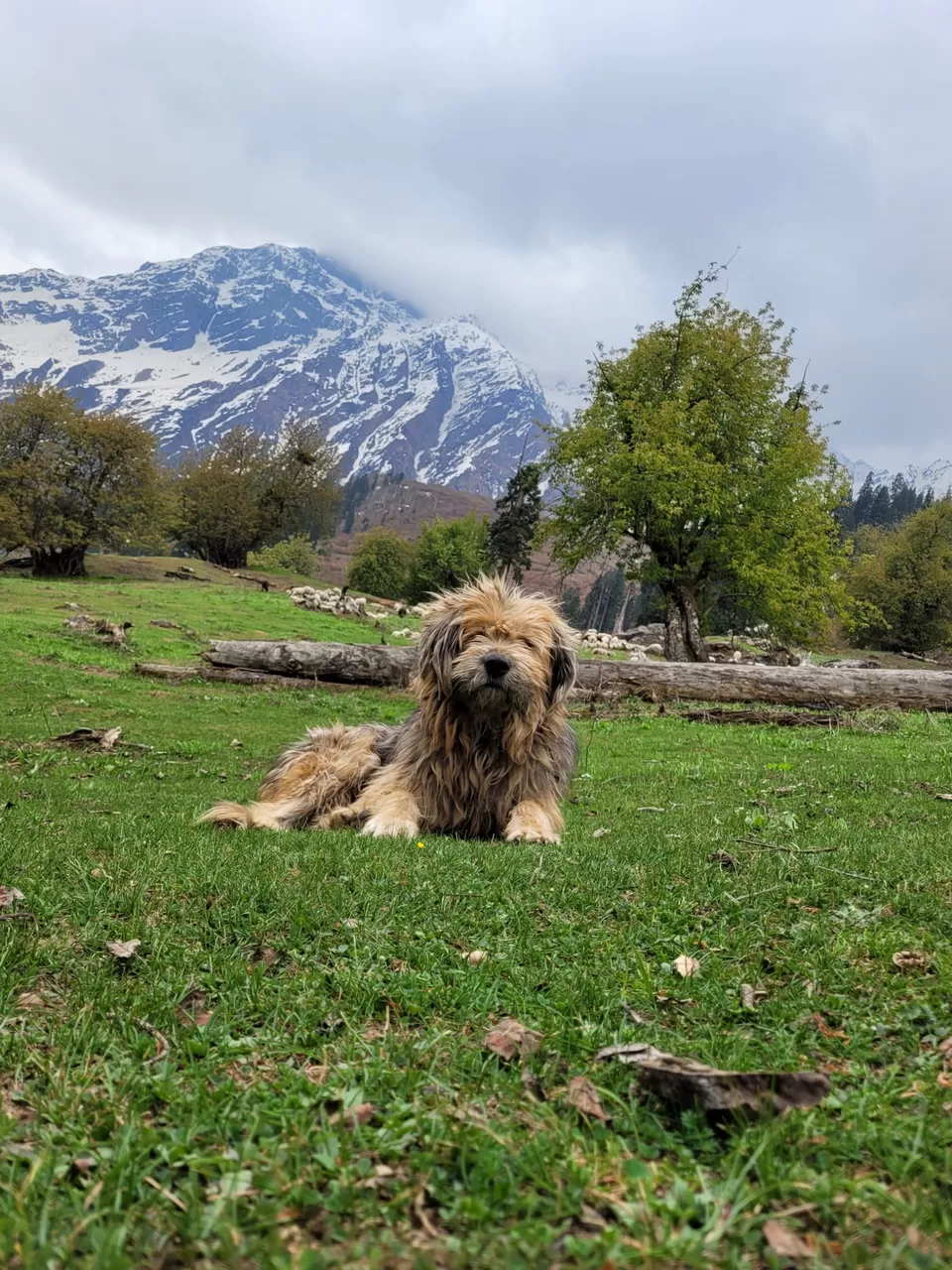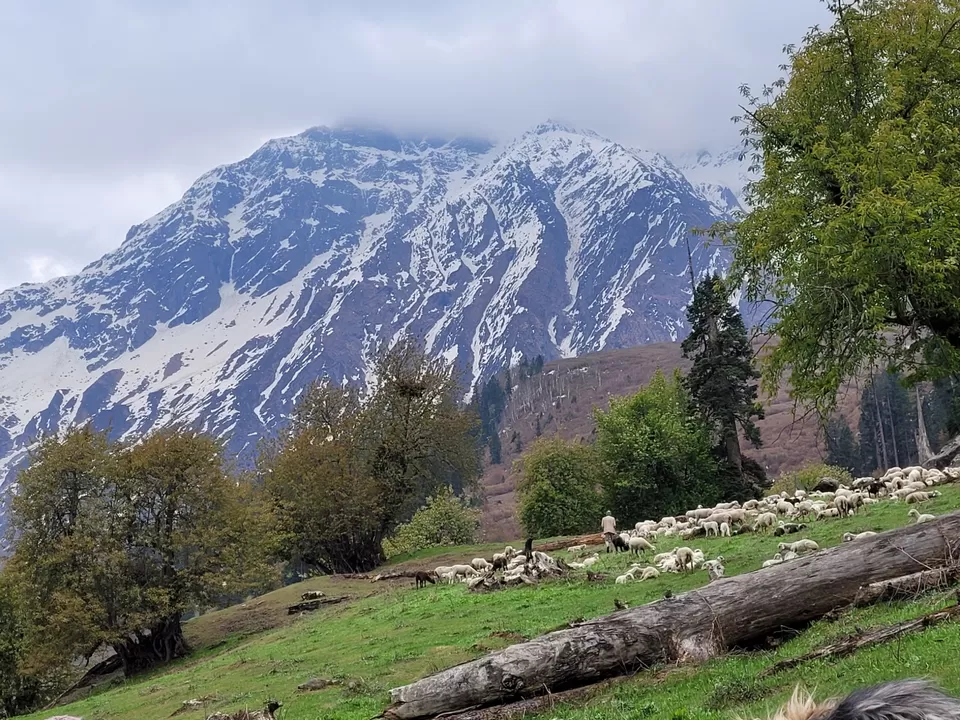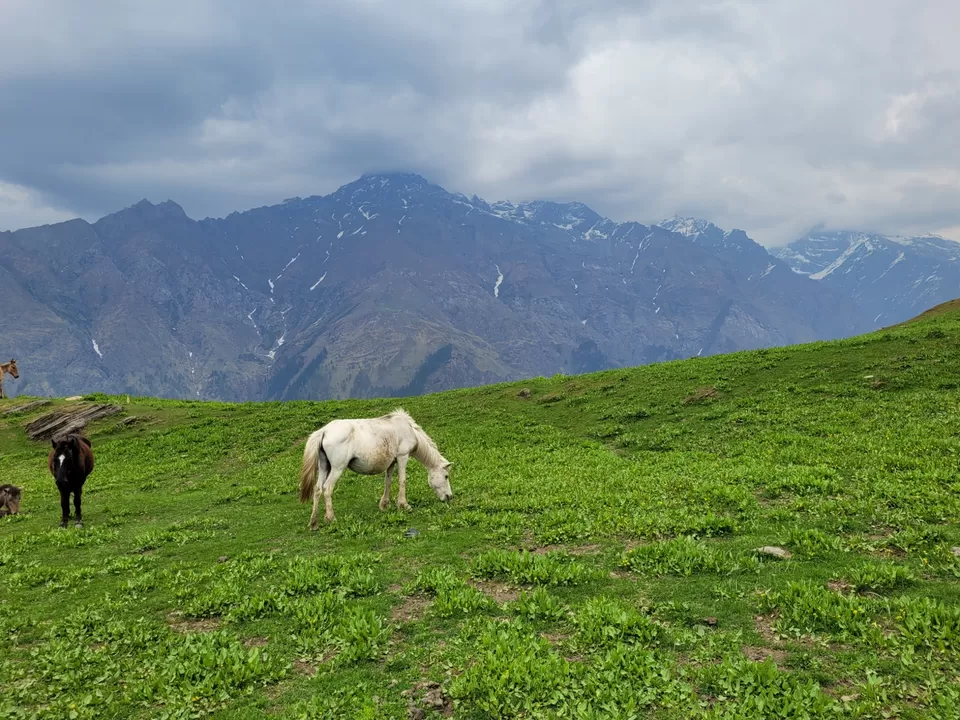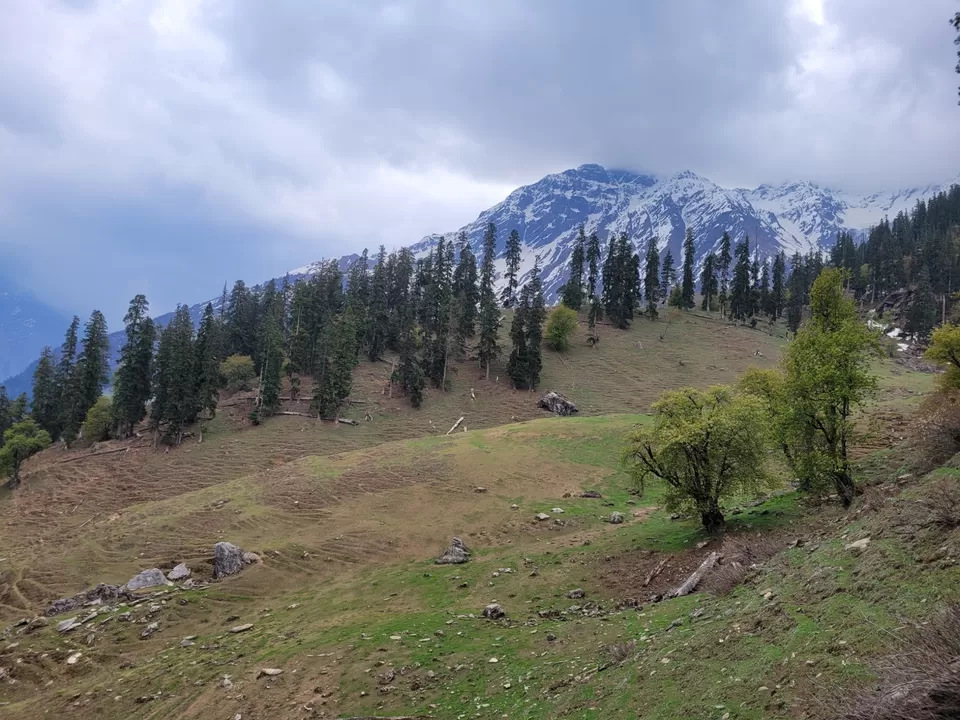 We met two shepherds at the top, handling their flock of sheeps, who greeted us with smiles. They informed us that we were indeed on the correct path and that further going ahead would take us to the famed Kheerganga. This route makes the Kalgha-Bunibuni-Kheerganga-Kalga circuit (it can be done in reverse as well). But we decided not to go that way as we were too tired. The two shepherds invited us to stay with them for the night and we happily obliged. Me and my friend then went on to explore the area a bit.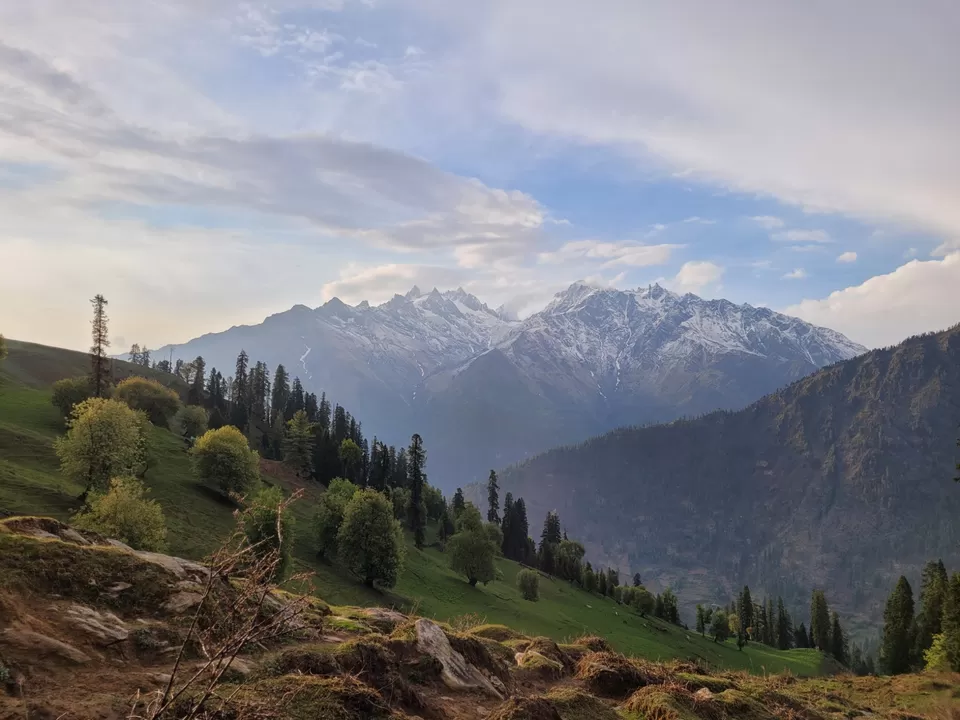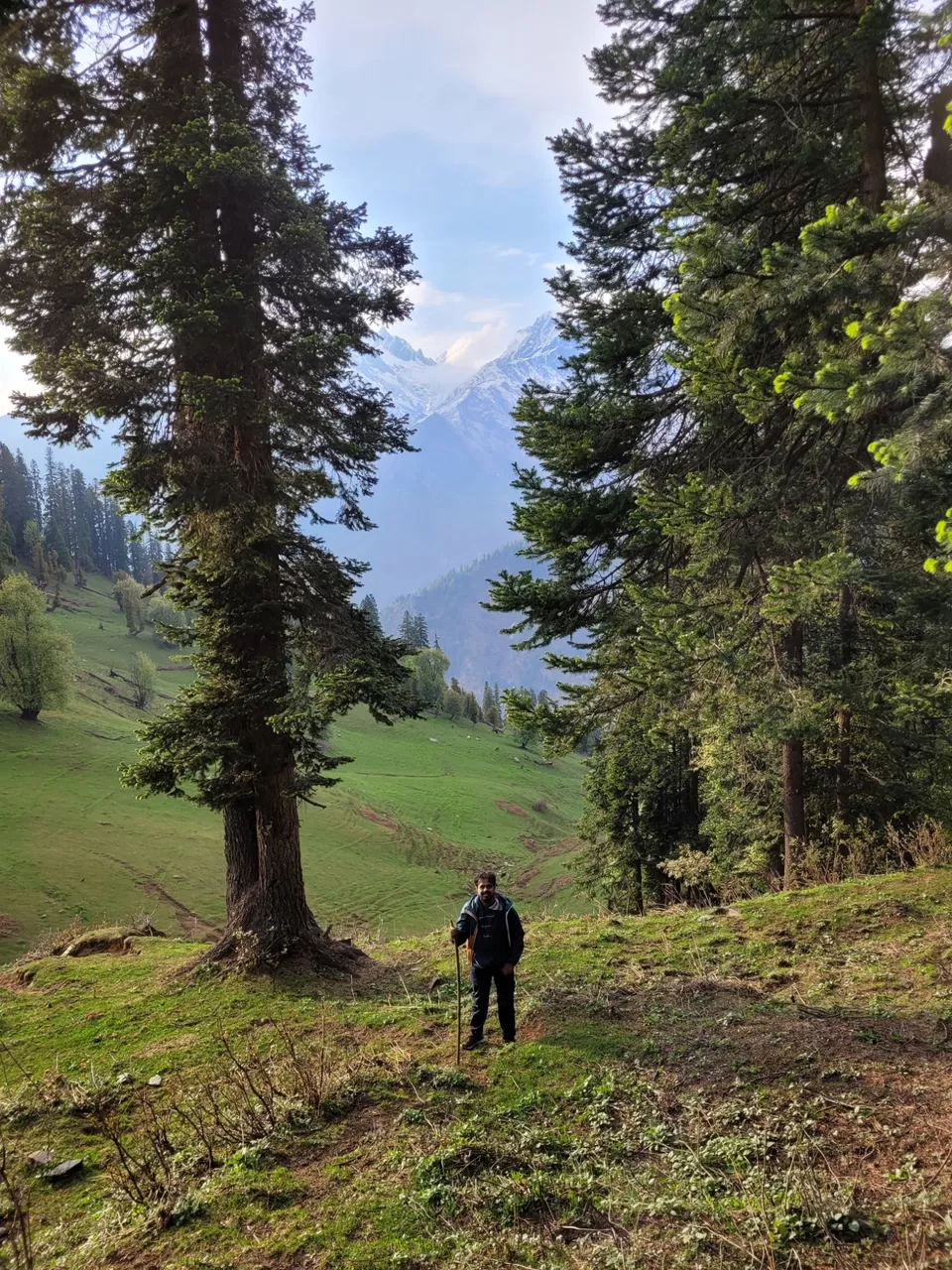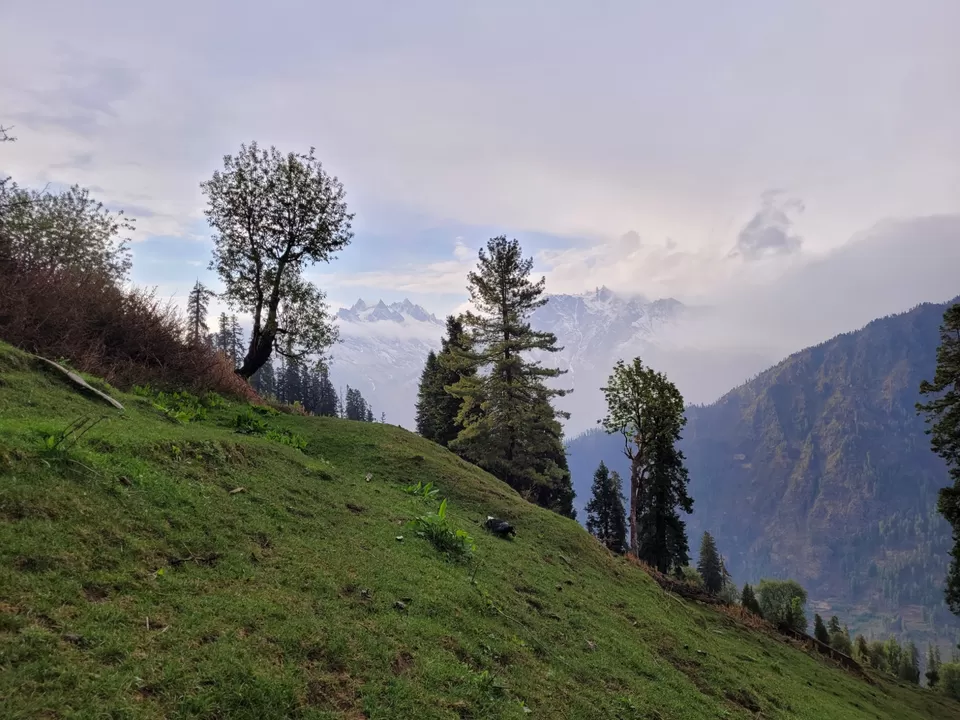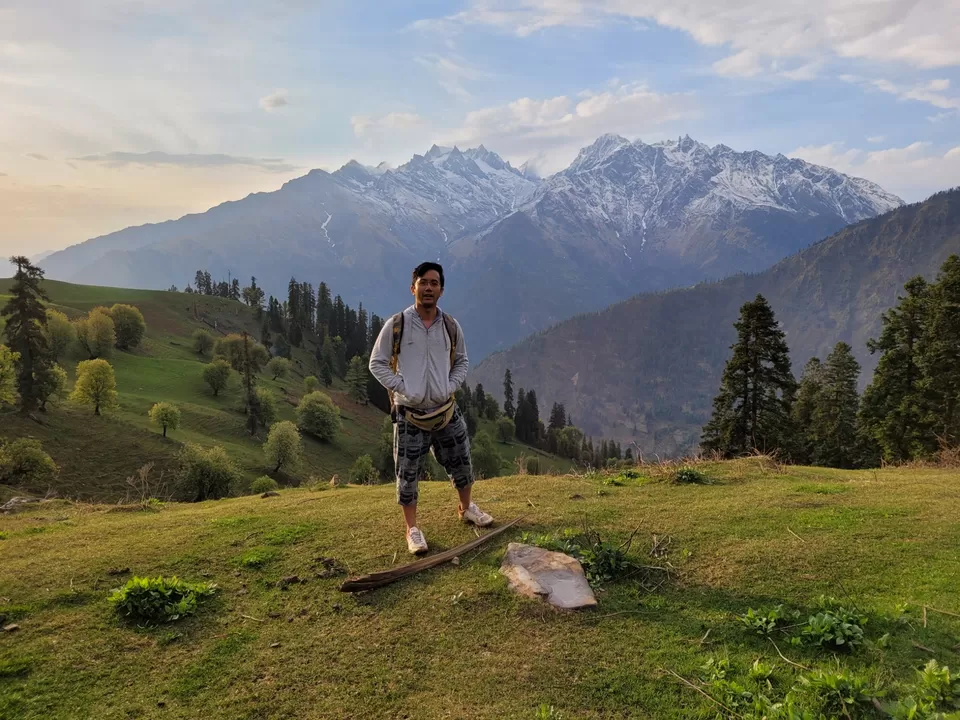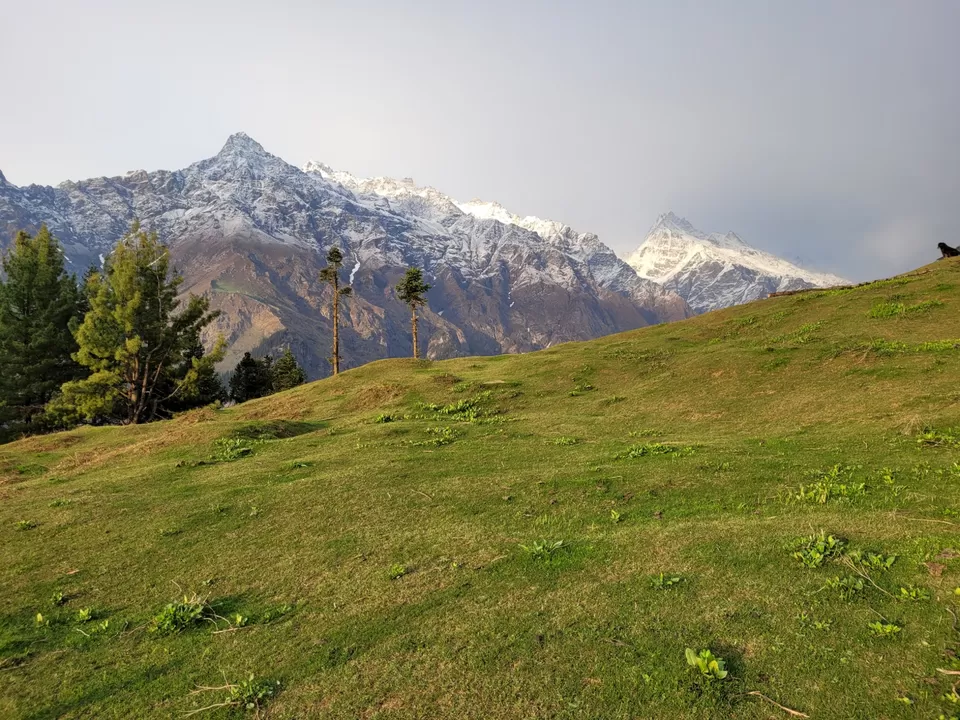 The setting sun gave a golden hue to the surrounding area, making the place all the more surreal. One could stay at that place their whole life and still not get bored of it.
Later that night, we all warmed ourselves by the fire in the makeshift tent of the two shepherds. They offered us some milk tea which proved to be a blessing in the chilly weather. Also, our hungry selves gulped down the food that they had prepared; dal, rice and roti. They told us that they herd their flock for around six months a year, when the summer sets in and the weather is favourable. They take their sheeps all the way to Tunsabhuj, some 20 km from the Bunibuni pass!
We exchanged stories and experiences by the roaring bonfires! We updated them of current affairs since they live far from any network coverage. The two shepherds told us that they live in a village near Barshaini and that they get their supplies and ration from nearby villages. We wondered about how one could lead such a nomadic lifestyle.
After filling our empty stomach, we said goodnight to each other and fell asleep.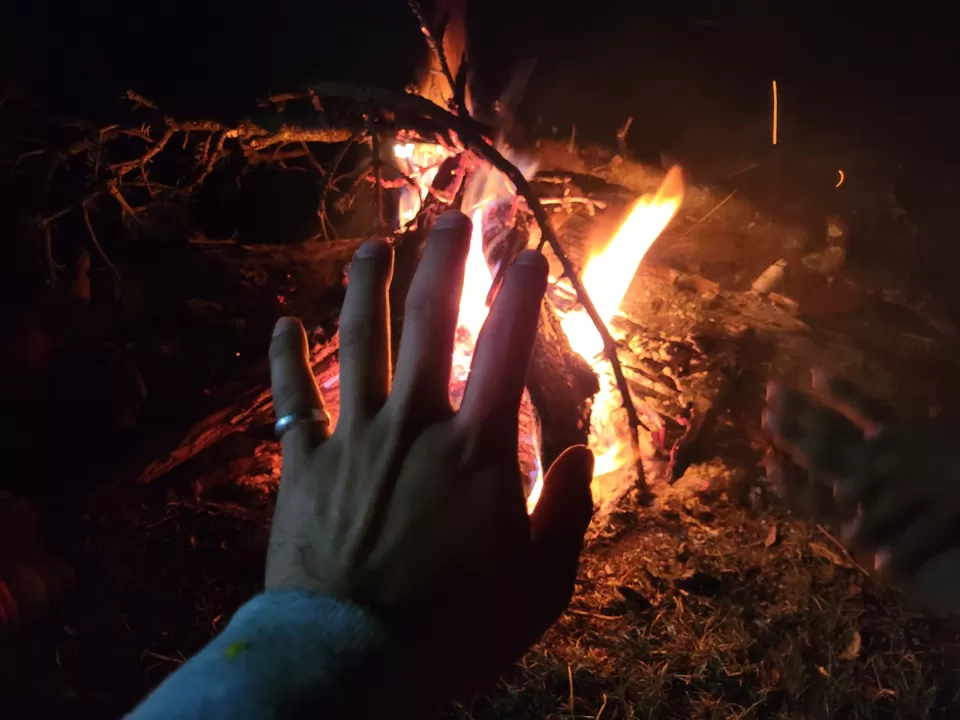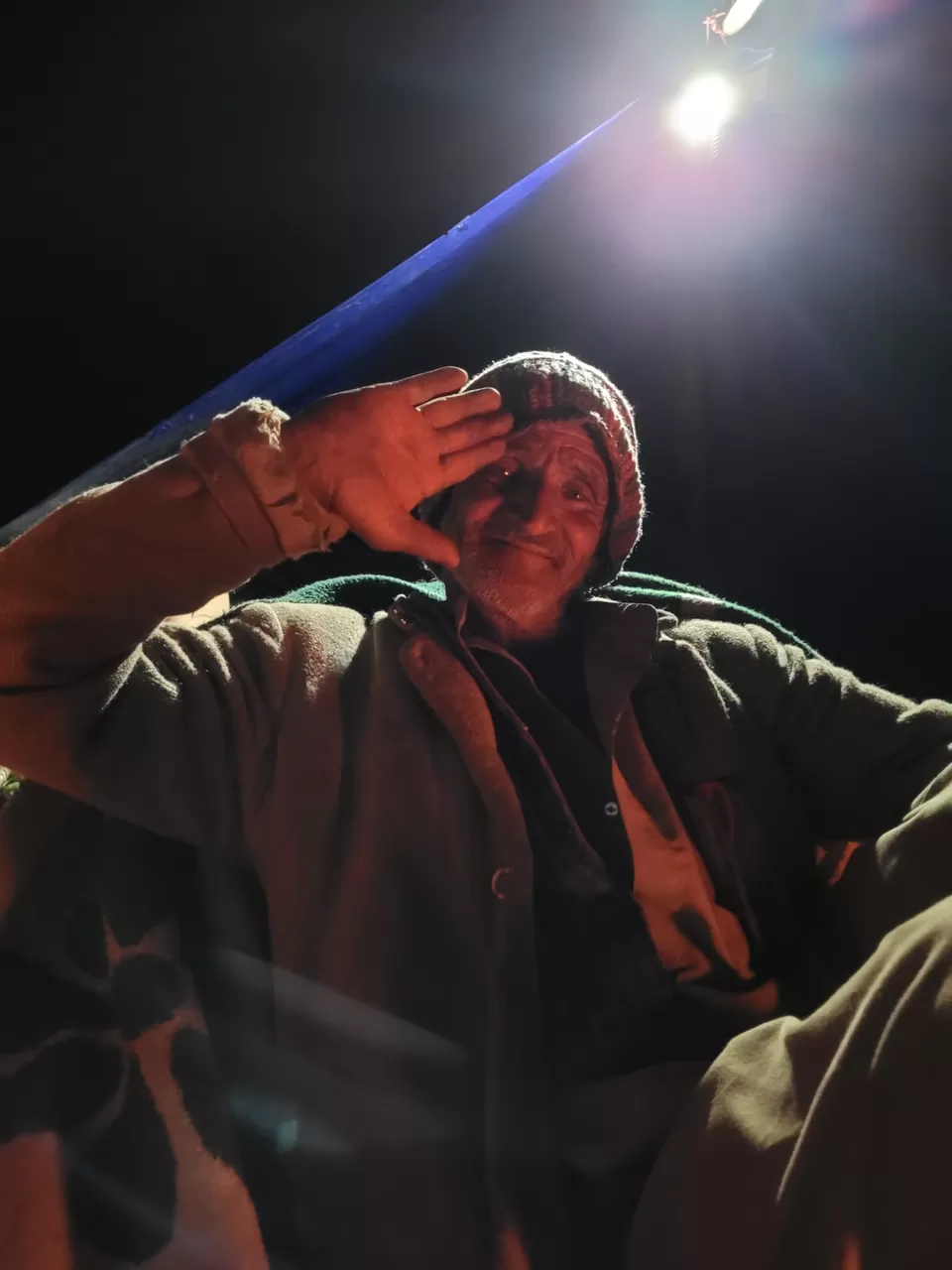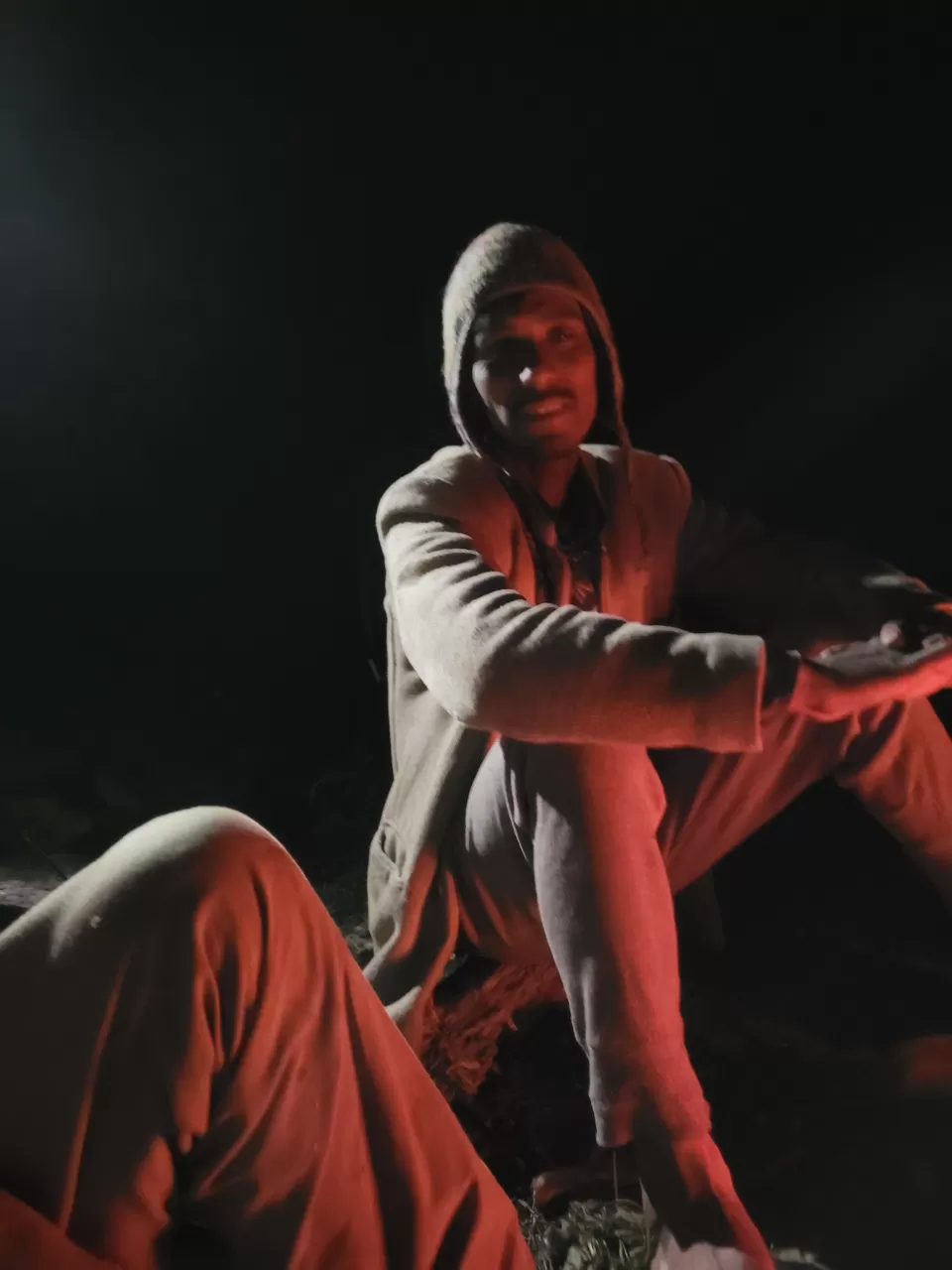 Woke up as soon as there was light due to the tent being open from the front. Stretched ourselves and had an amazing morning tea to start the day. The plan was to head back to Kalgha and then Barshaini. However, as the morning ray provided a different colour to the scenery around, we decided to stay at the pass for some time and click some pictures.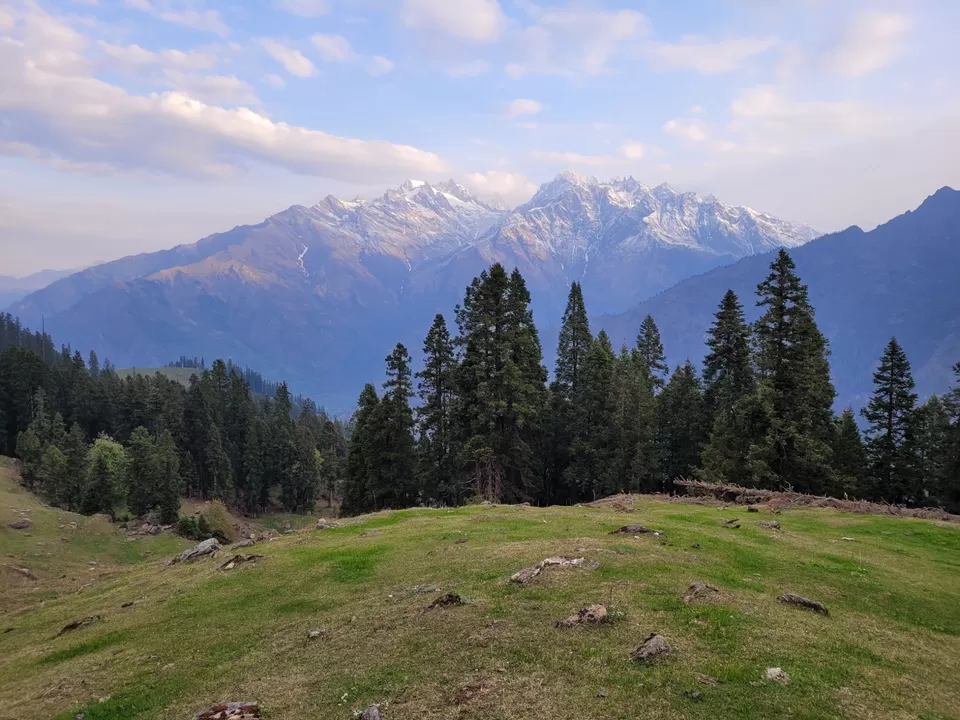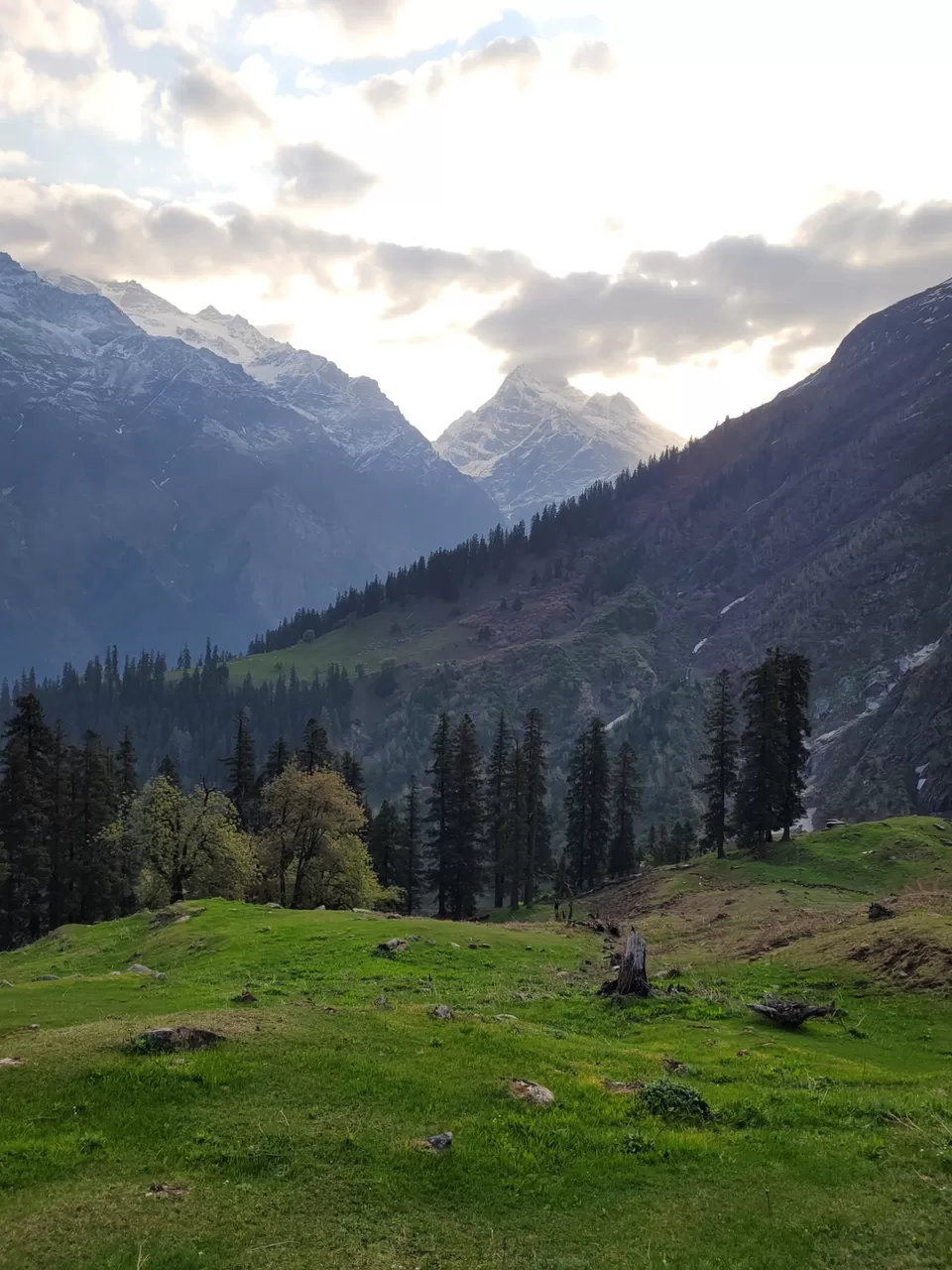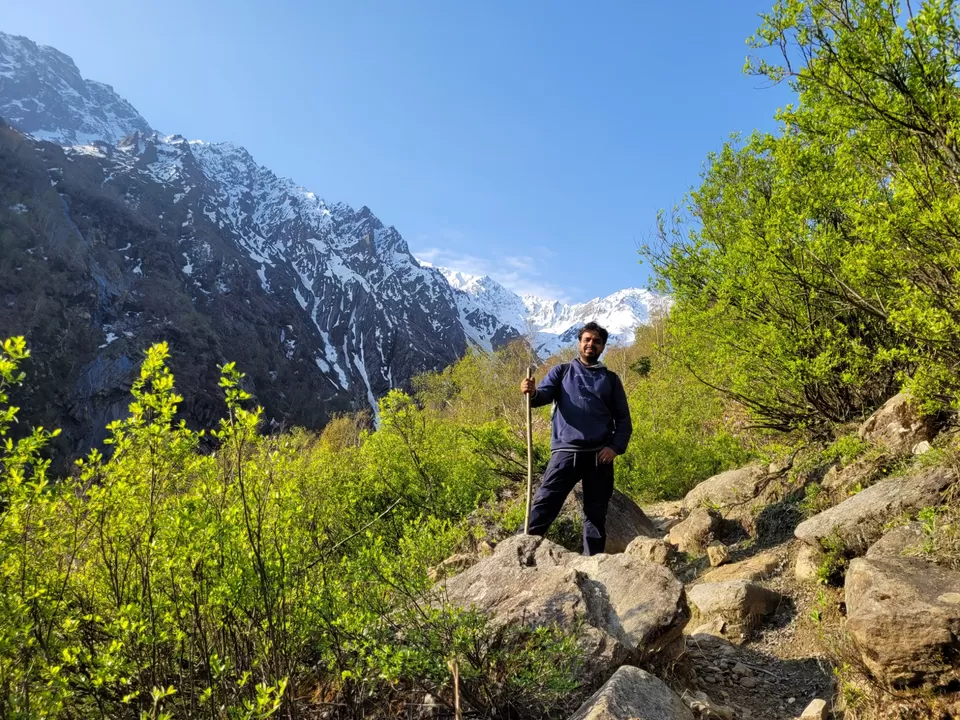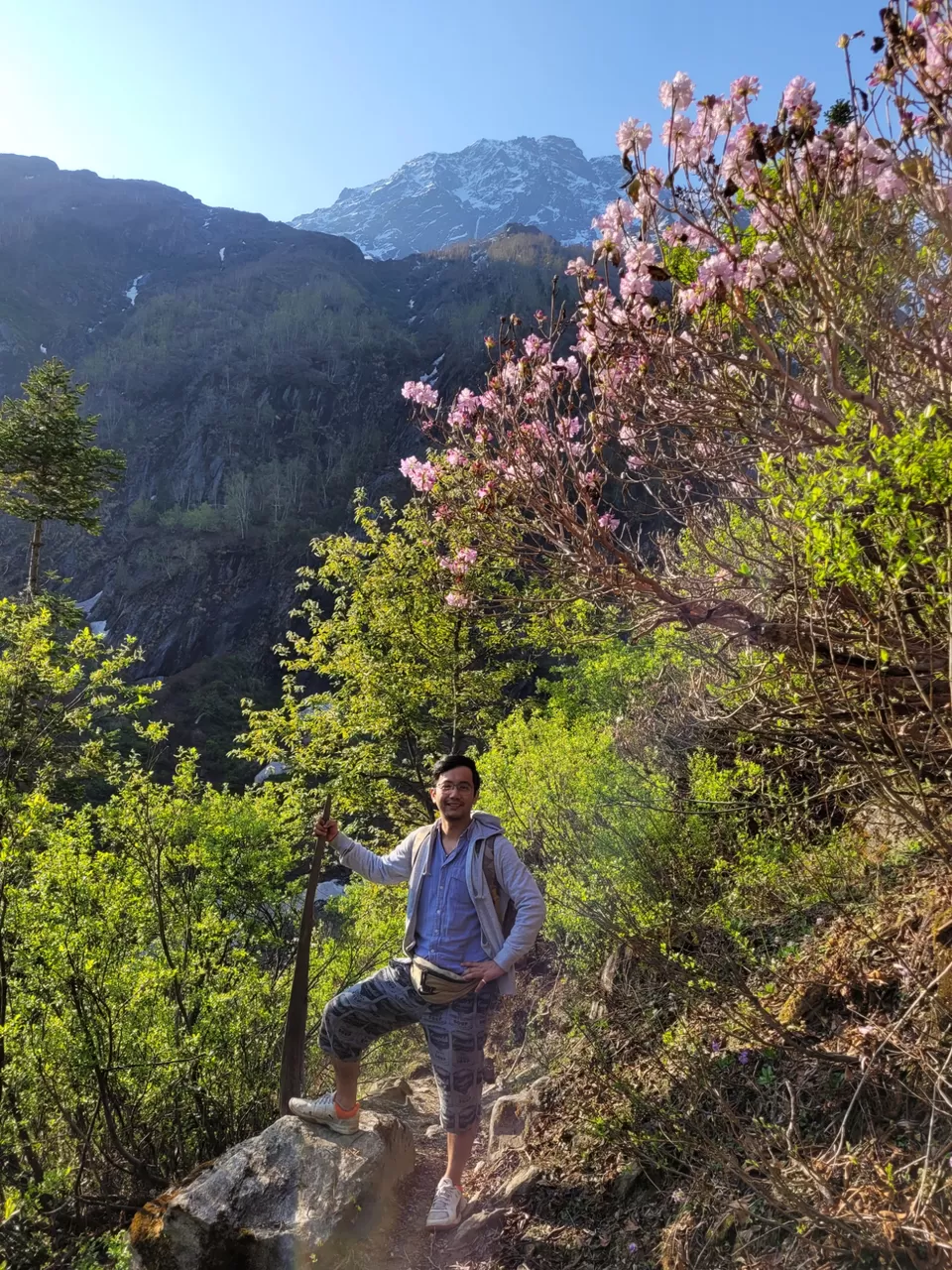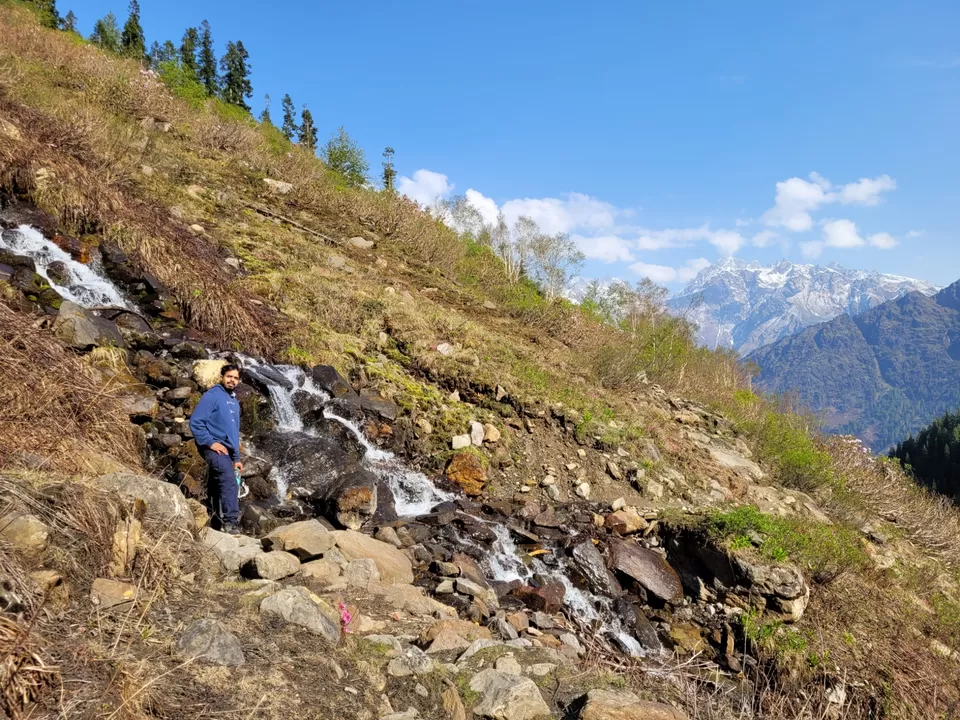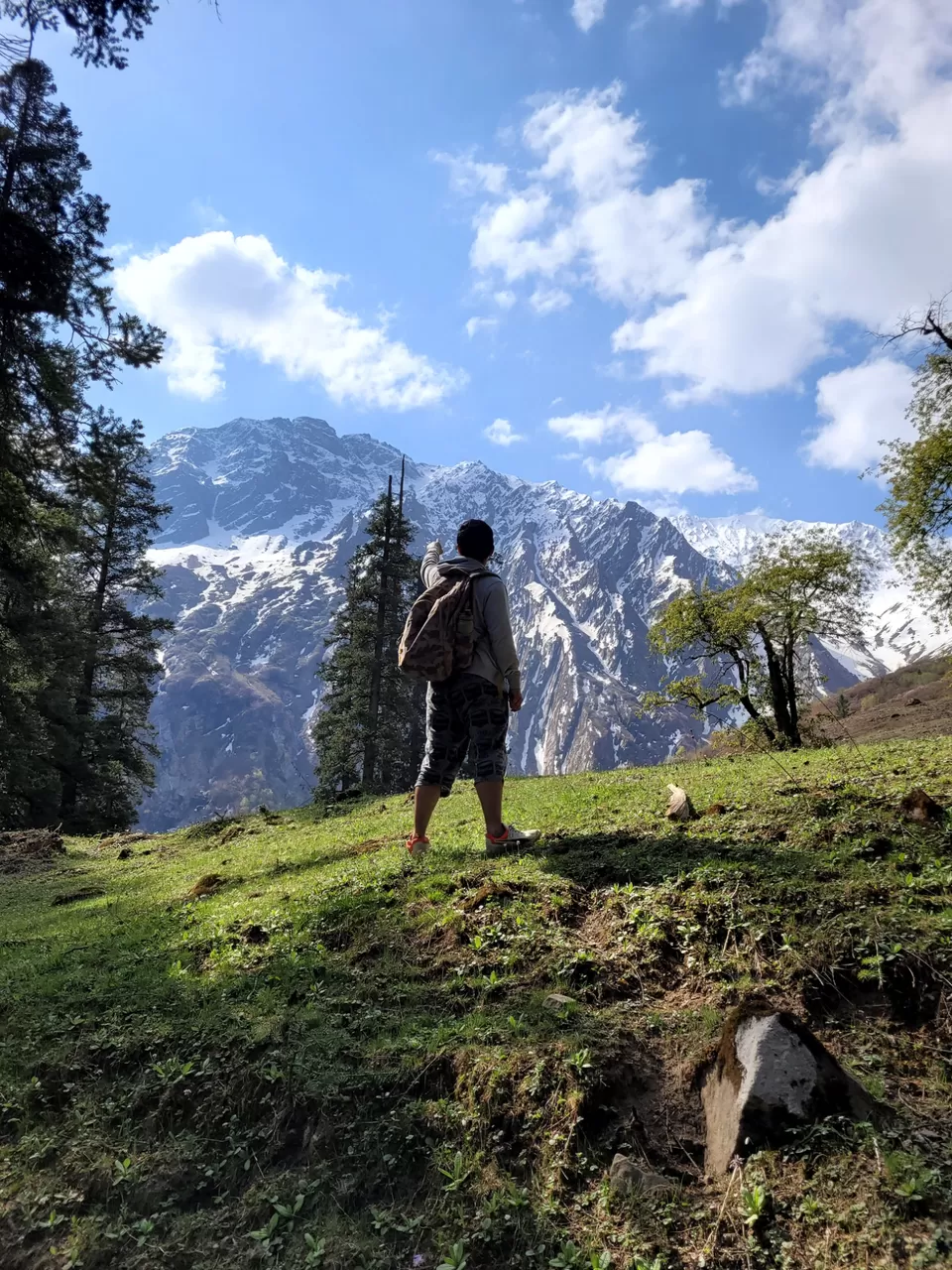 Later on, we bid goodbye to our lovely hosts, thanking them for everything.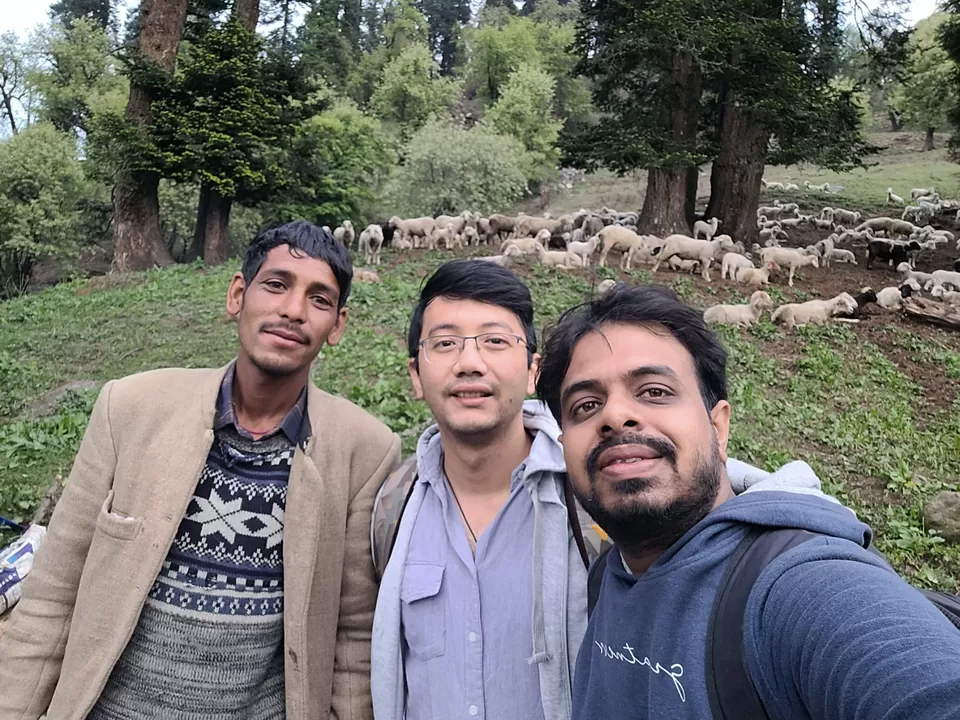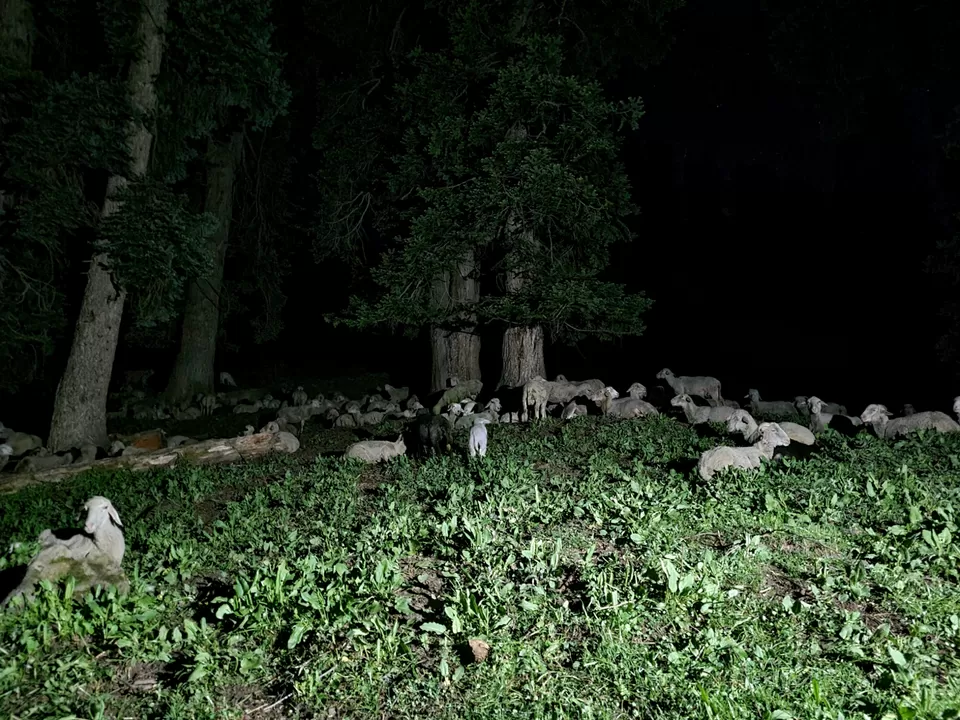 Walking back turned out to be even more beautiful than climbing up. One particular spot took our breath away with the tall blue mountains guarding over vast green meadows!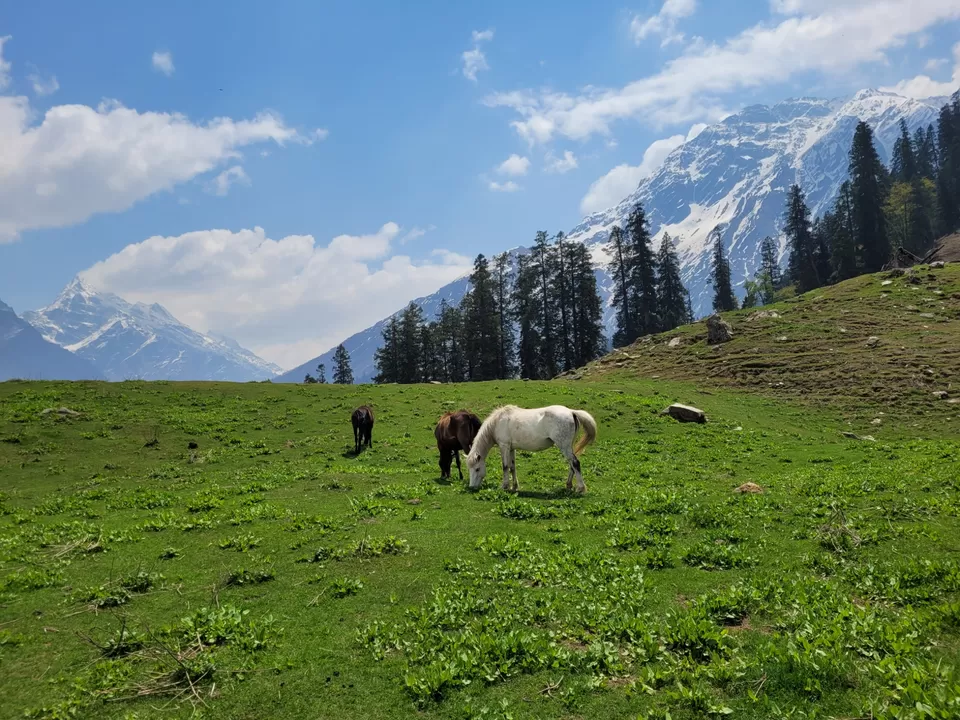 We reached Kalgha and then Barshaini till afternoon and caught the bus to a short ride till Kasol. There, we treated ourselves to momo, thukpa and pizza, a small celebration of sorts for our minor achievement.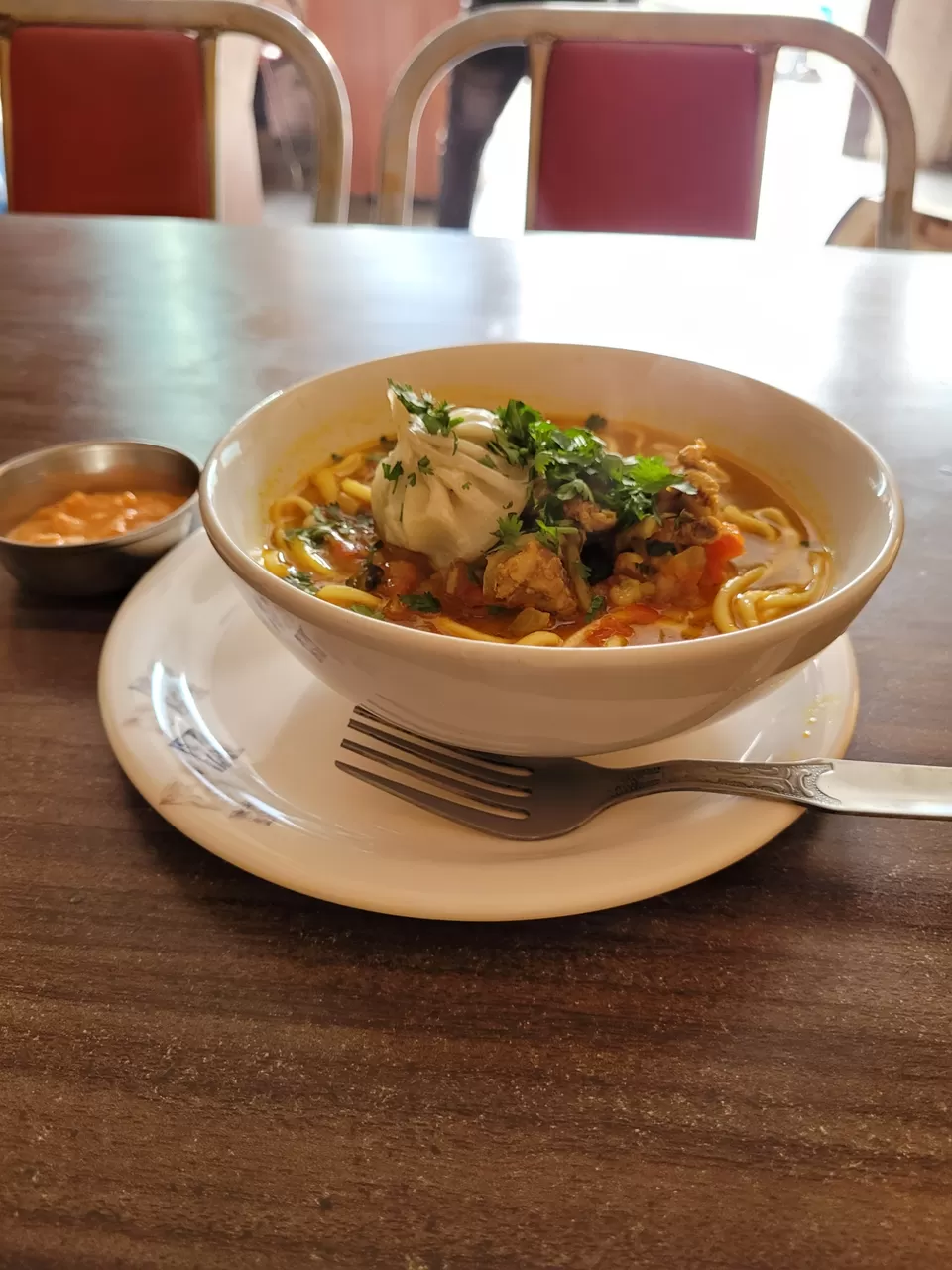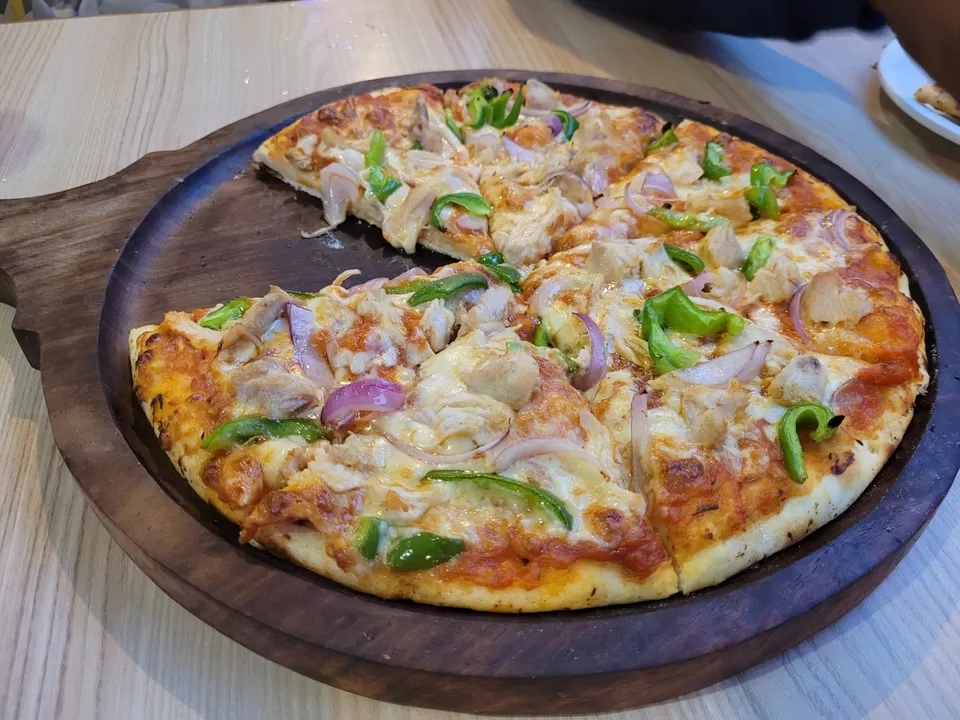 With heavy hearts, we said goodbye to Kasol as we boarded the overnight bus to Delhi. The memories of that trip would stay with us forever. Reached Delhi on scheduled time.