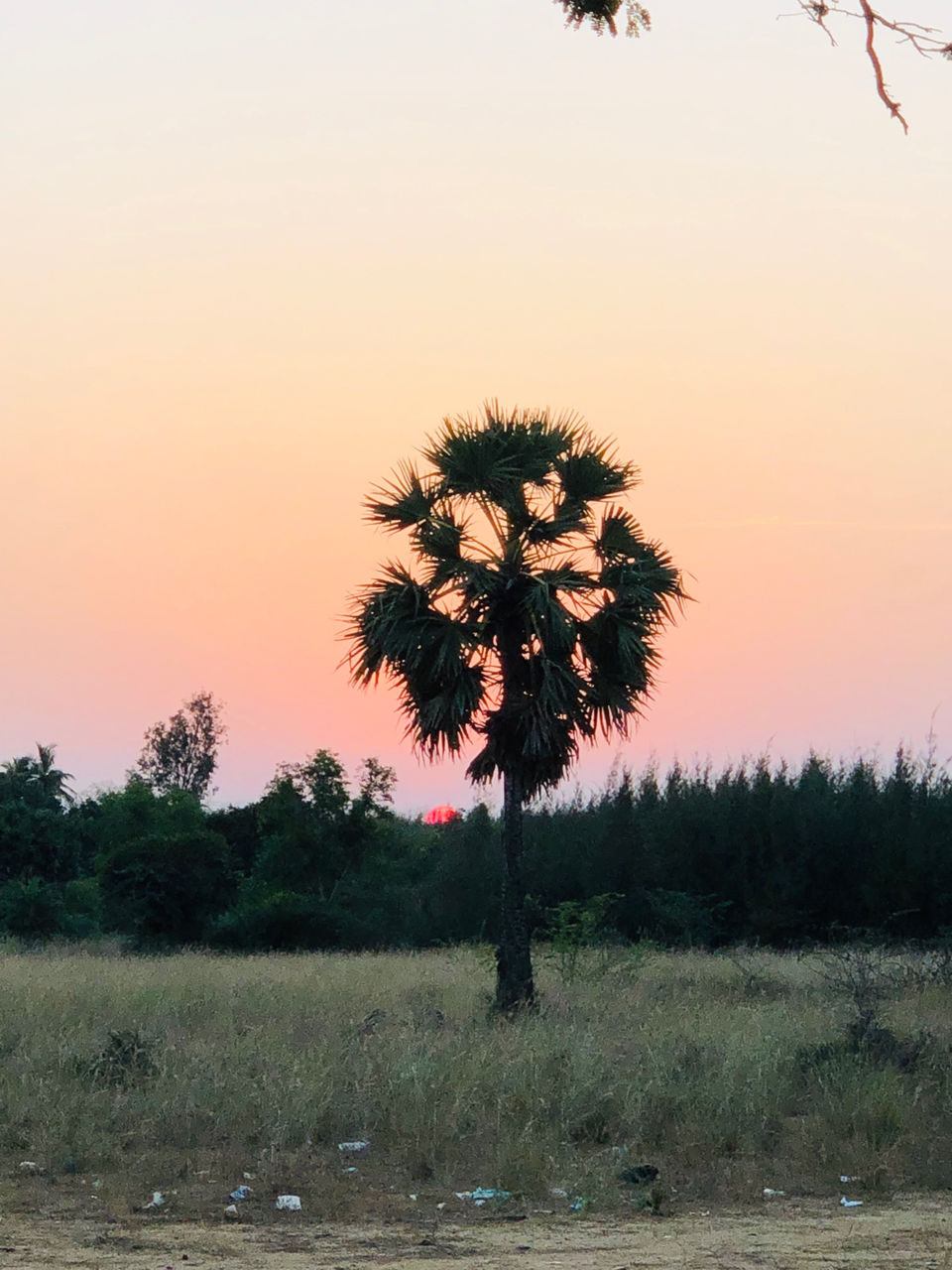 India is a great country with so many exotic and beautiful places to visit and explore. I had never been to South side of our nation so i got the opportunity to visit Pondicherry. As it was my first time so i was super excited to explore the city. And i must say this was one of the best decision i took and went ahead..
Pondicherry is a town which is located in the state of Tamil Nadu. The city has some amazing beaches and places to visit and have a great time roaming around the white town. Being a travel blogger what else you need if you can explore beaches riverside farms fields at the same time. Auroville being one of the most organic city of India lies some 10-15 kms away from the main city of Pondicherry. So i went to Auroville as well to experience and feel the organic things for the first time. I had made a list of places to visit. So lets get started. We as in (I and my friend) took the night bus from Bangalore to Pondicherry. The jounrey started around 11:30 in the night and we reached around 5:30am at the Pondicherry bus stop. There were 2 halts in between the journey. As it was a sleeper bus we went sleeping all the way so we could get freshen up for the next morning.
So here are the places and beaches i covered up.
The most visited place in Pondicherry. So this place is in Auroville not in pondicherry. It is some 5-6 kms away from the main city. It has no ticket price to witness this amazingly beautiful place. This one is just the tourist centre. Once you witness this place they take you to the main mandir. which takes 10 minutes bus ride from here ..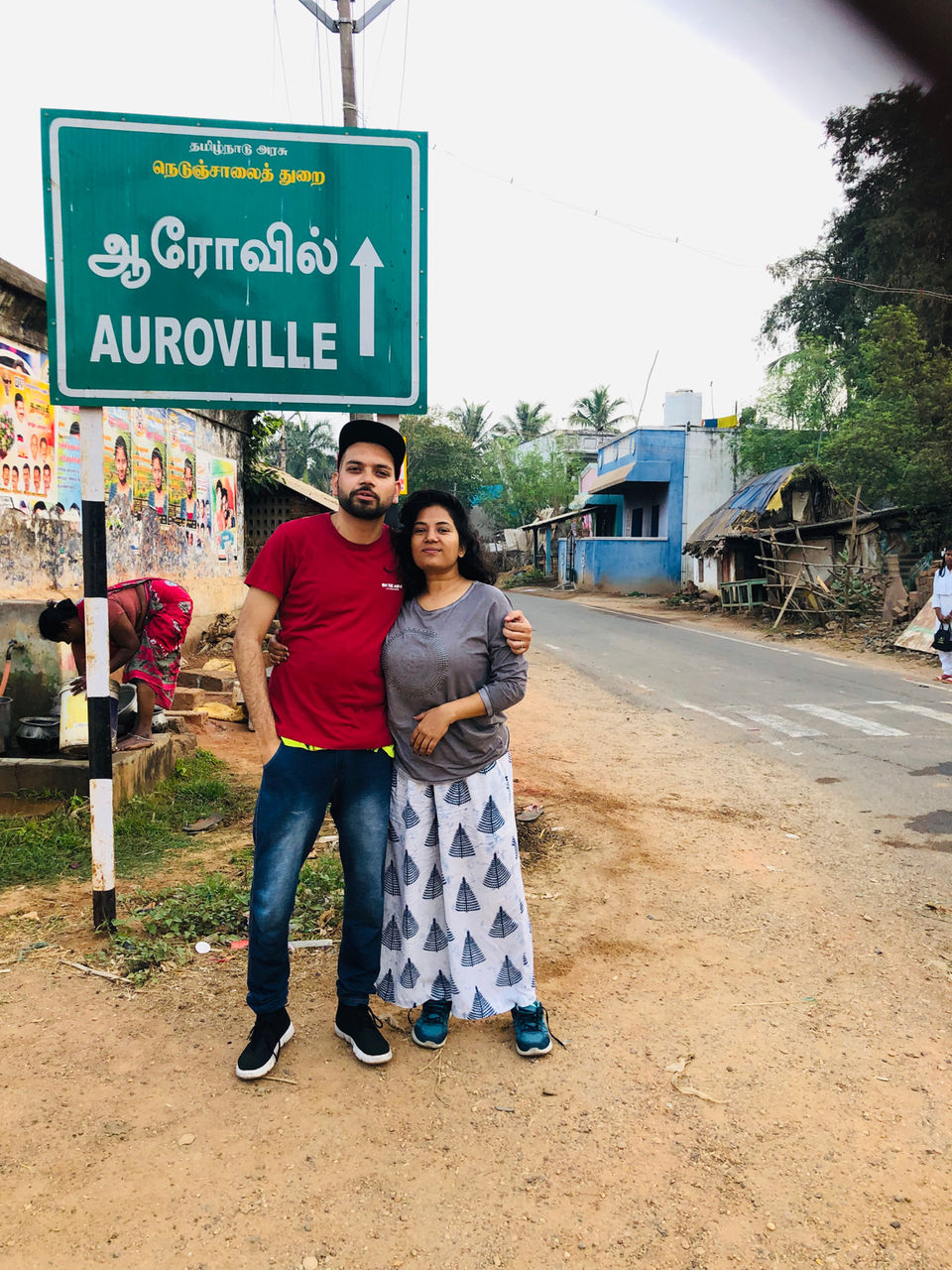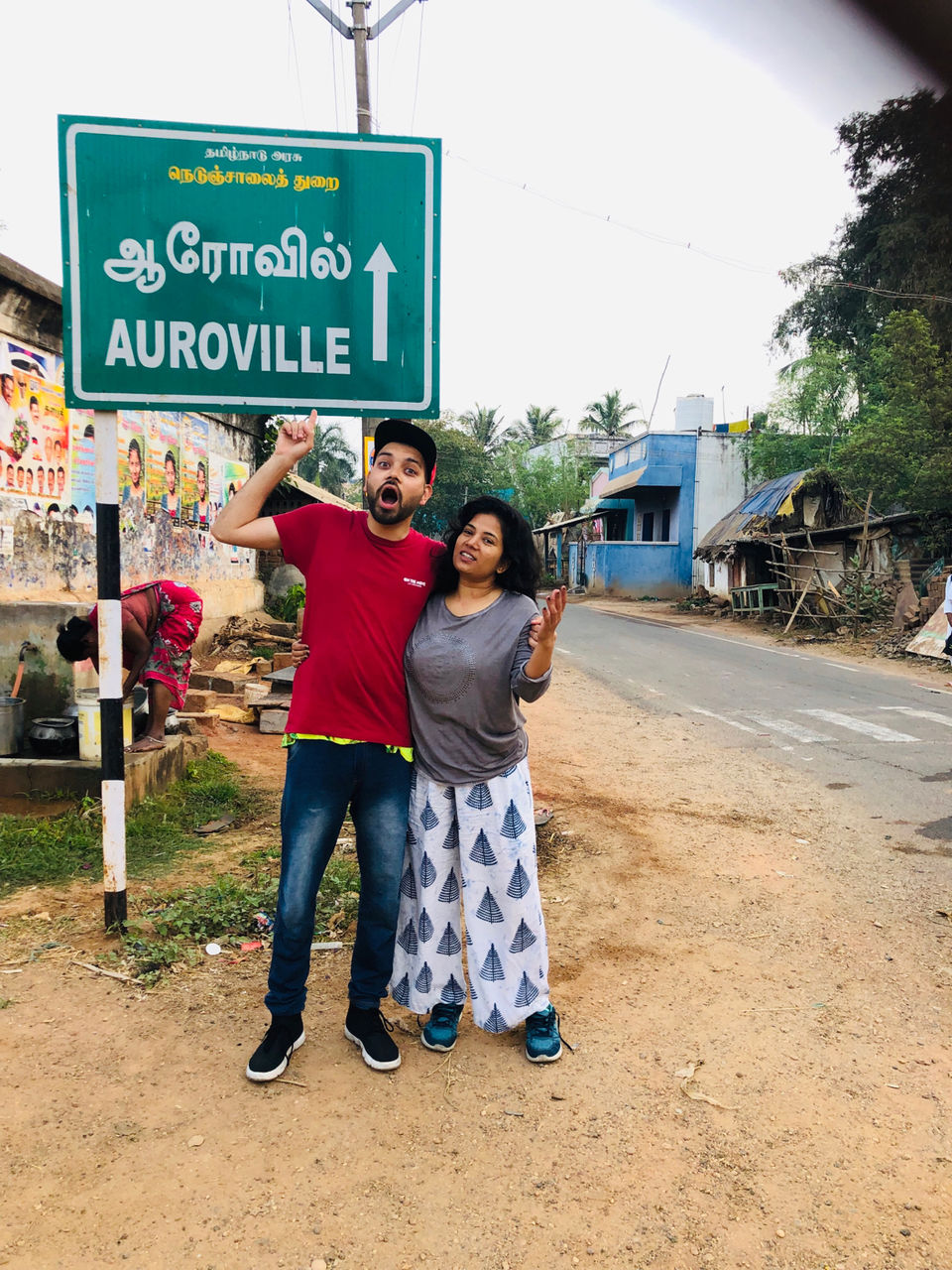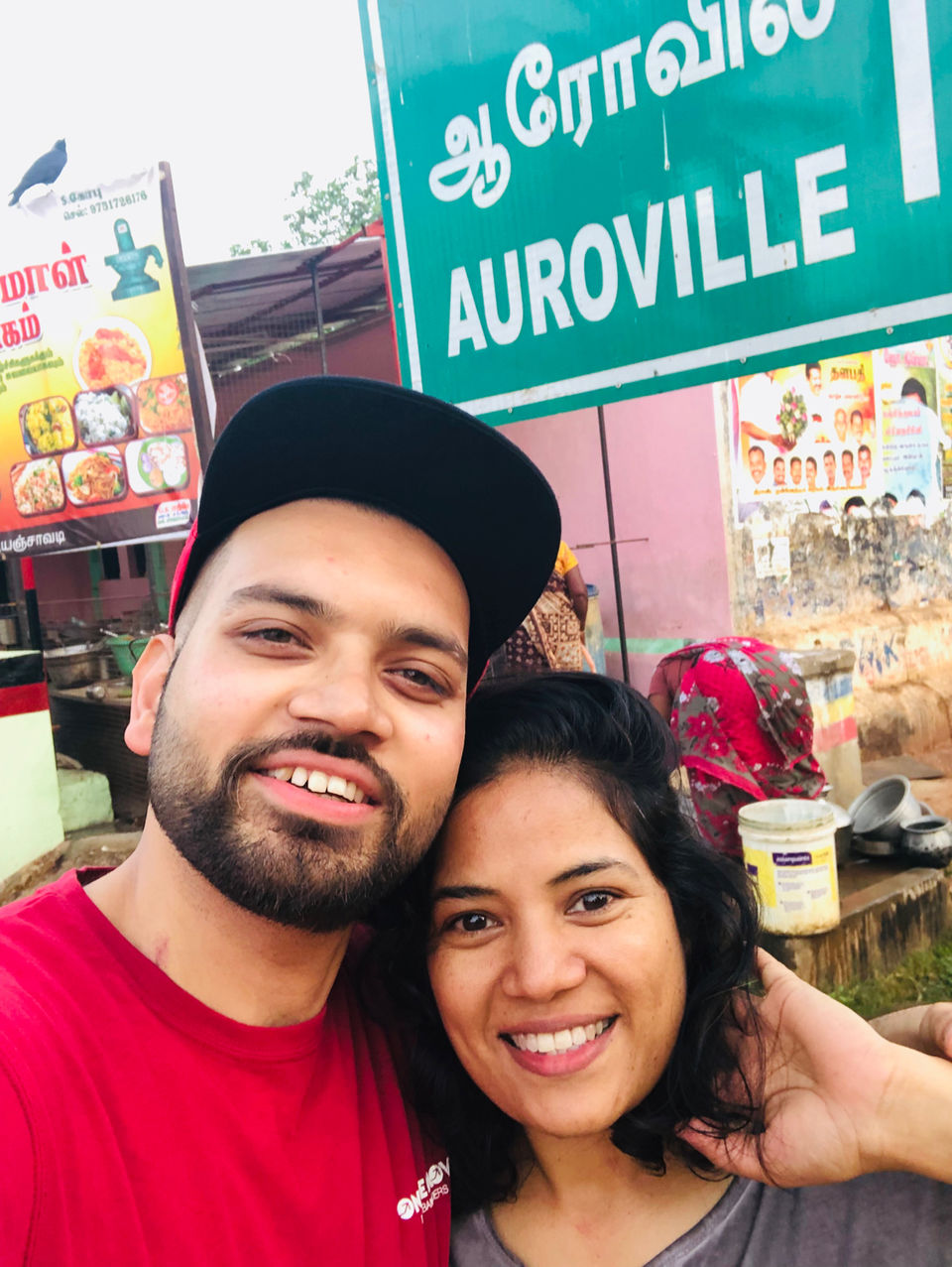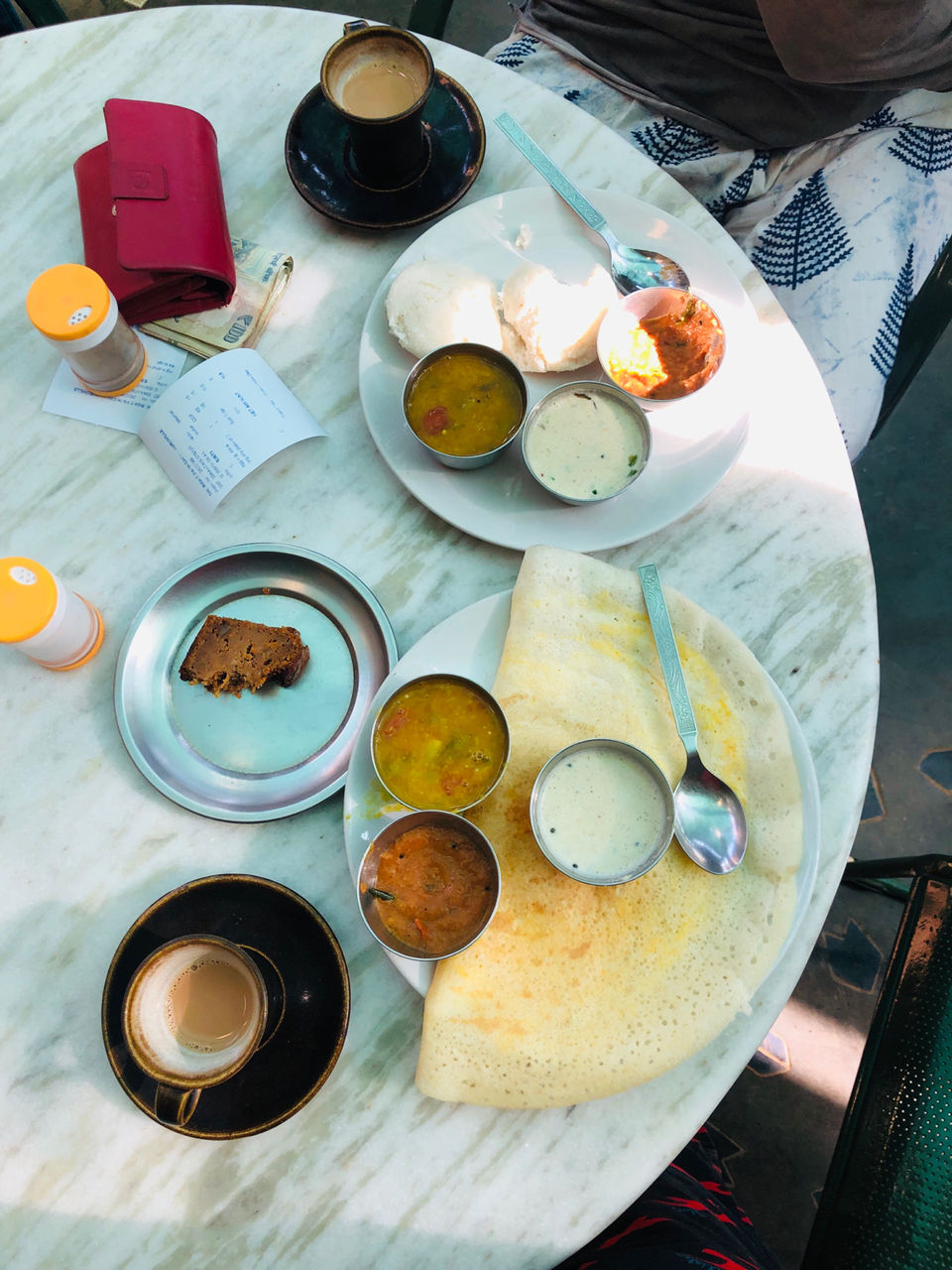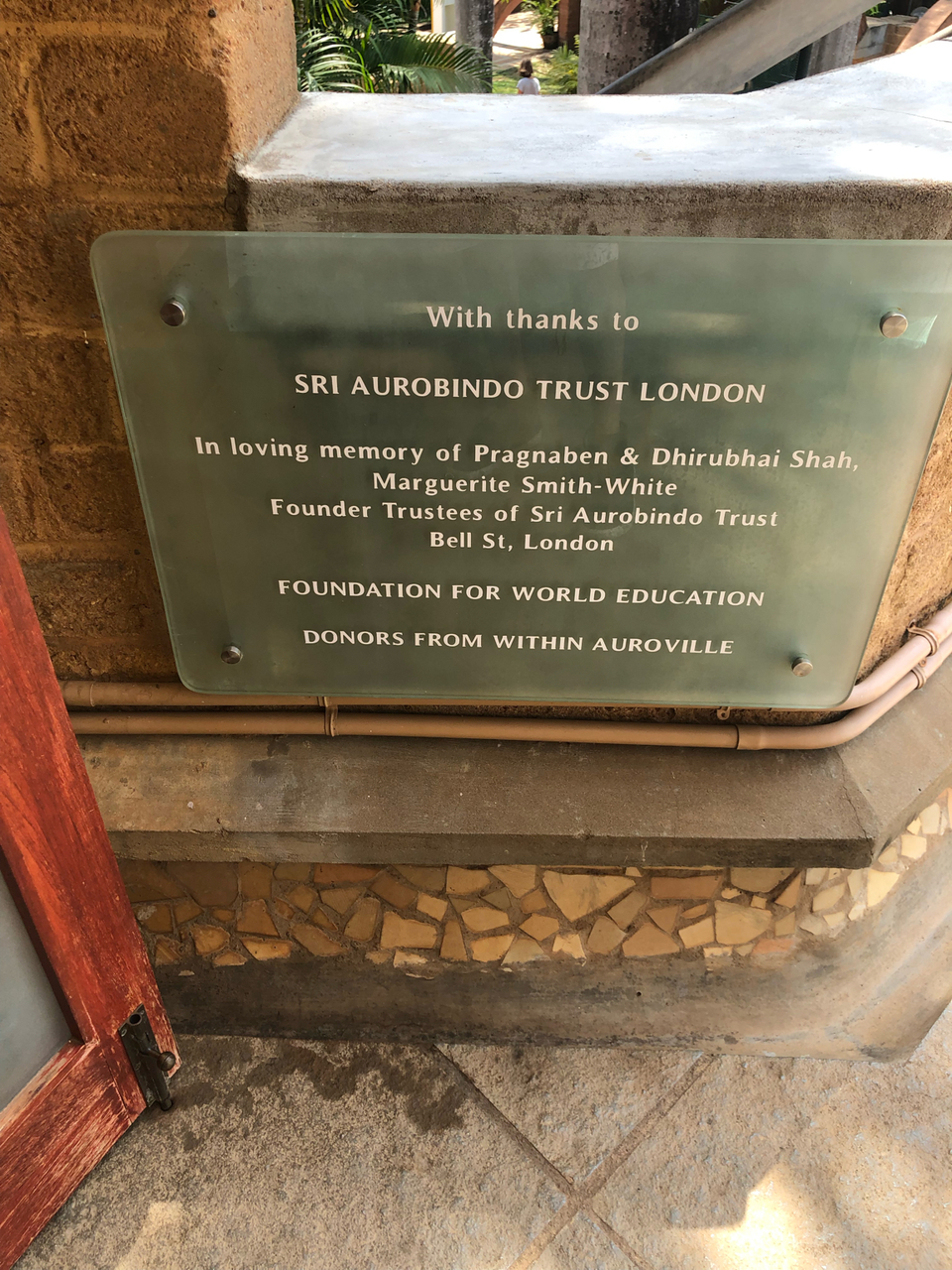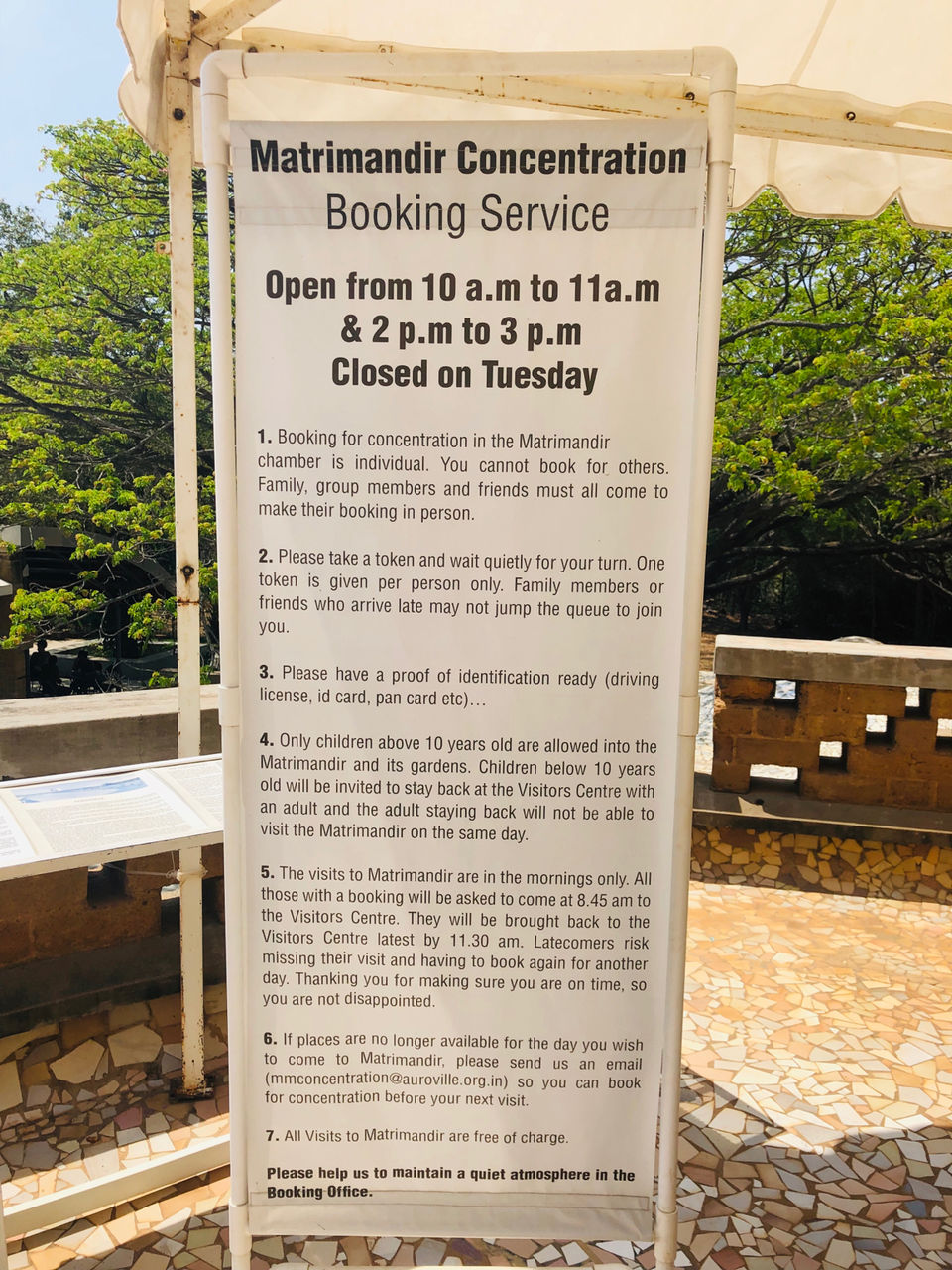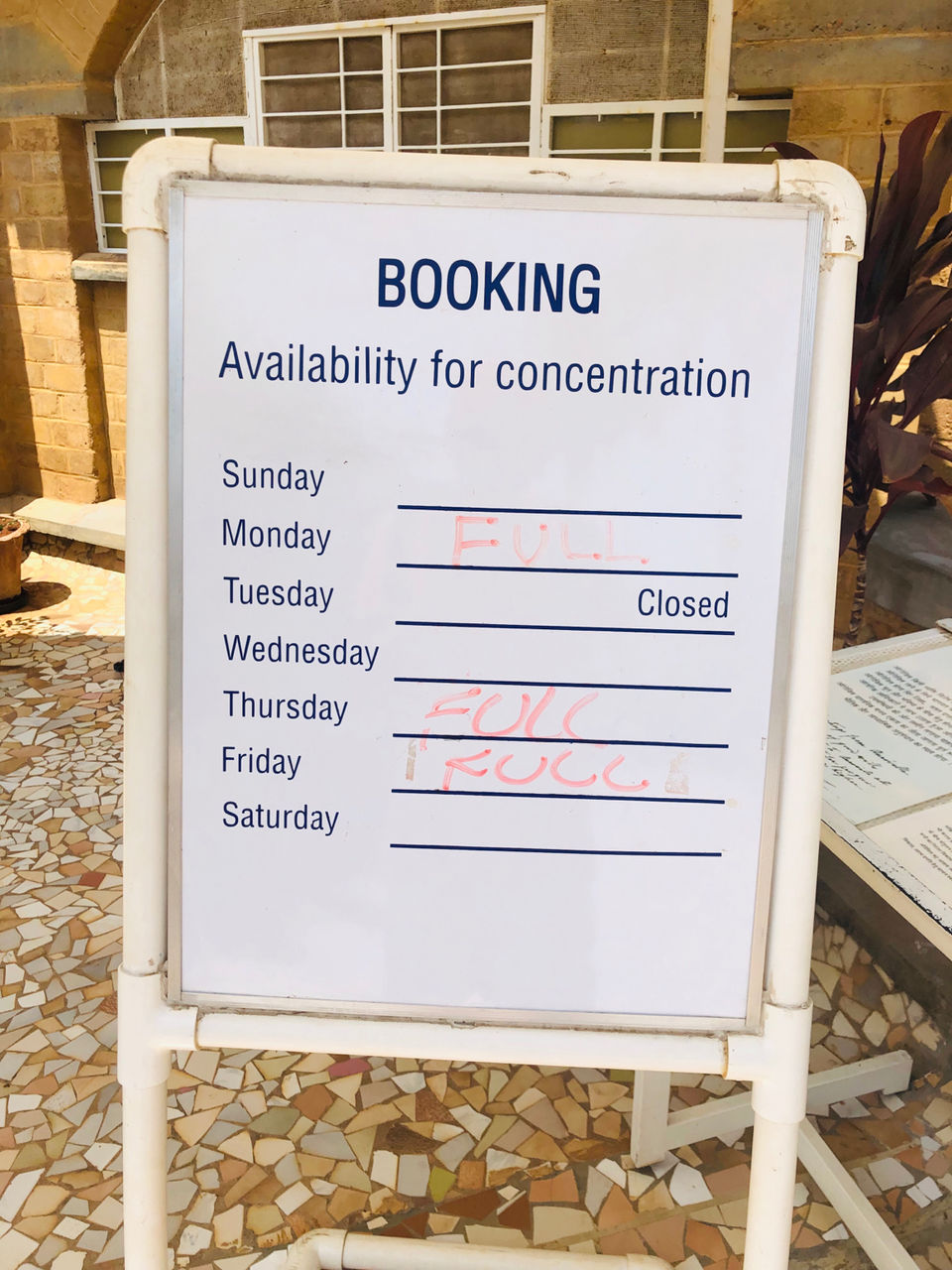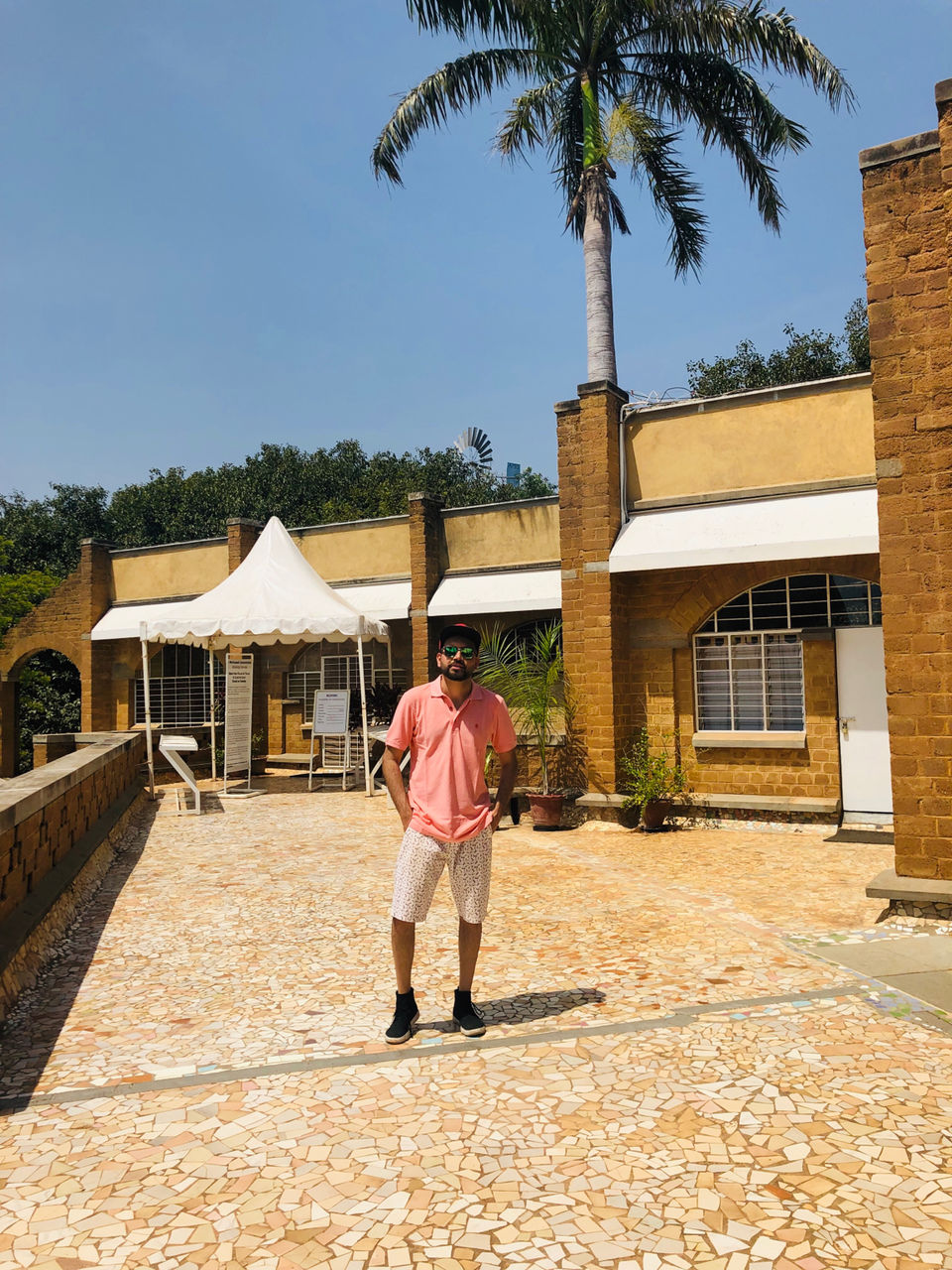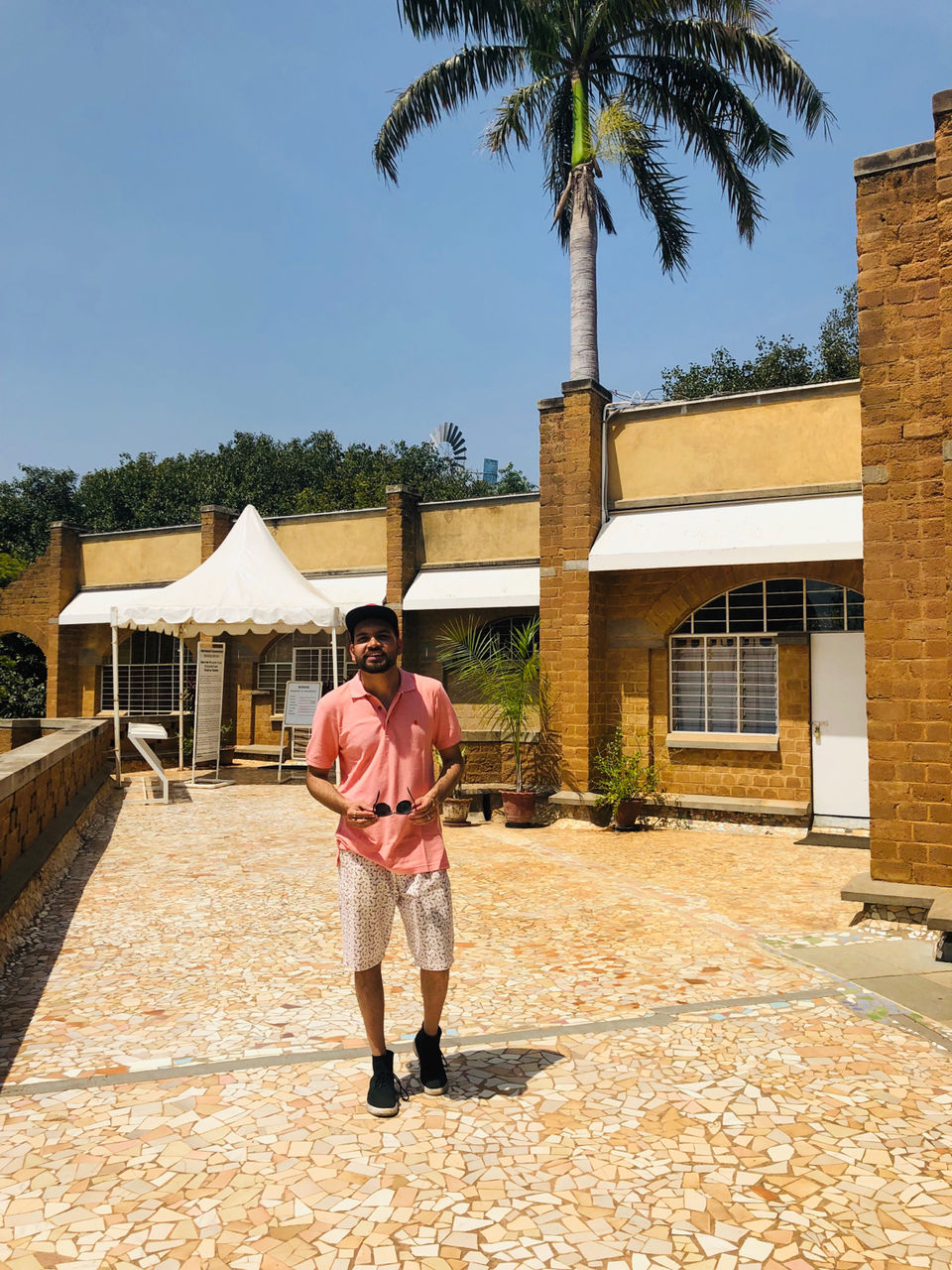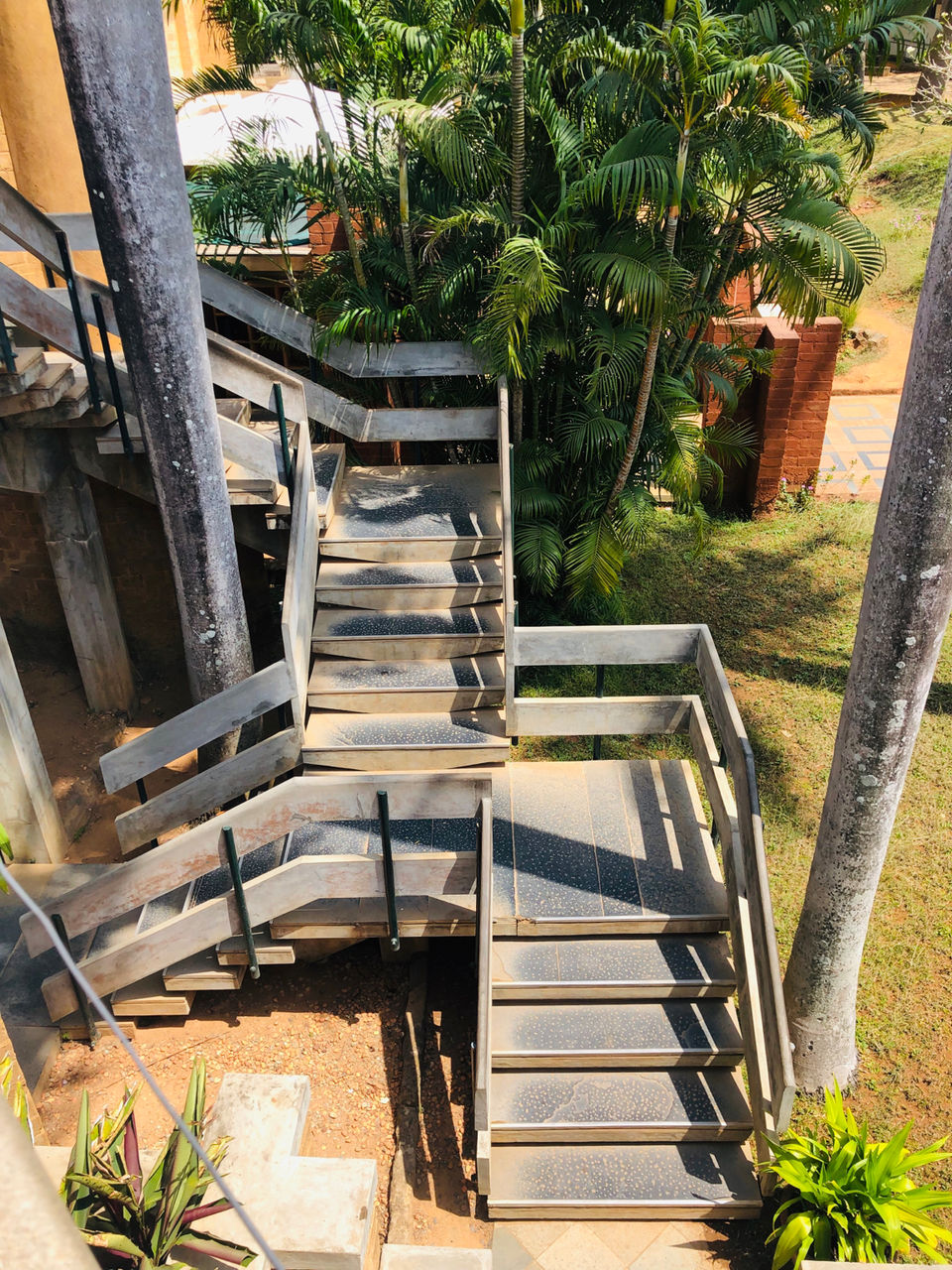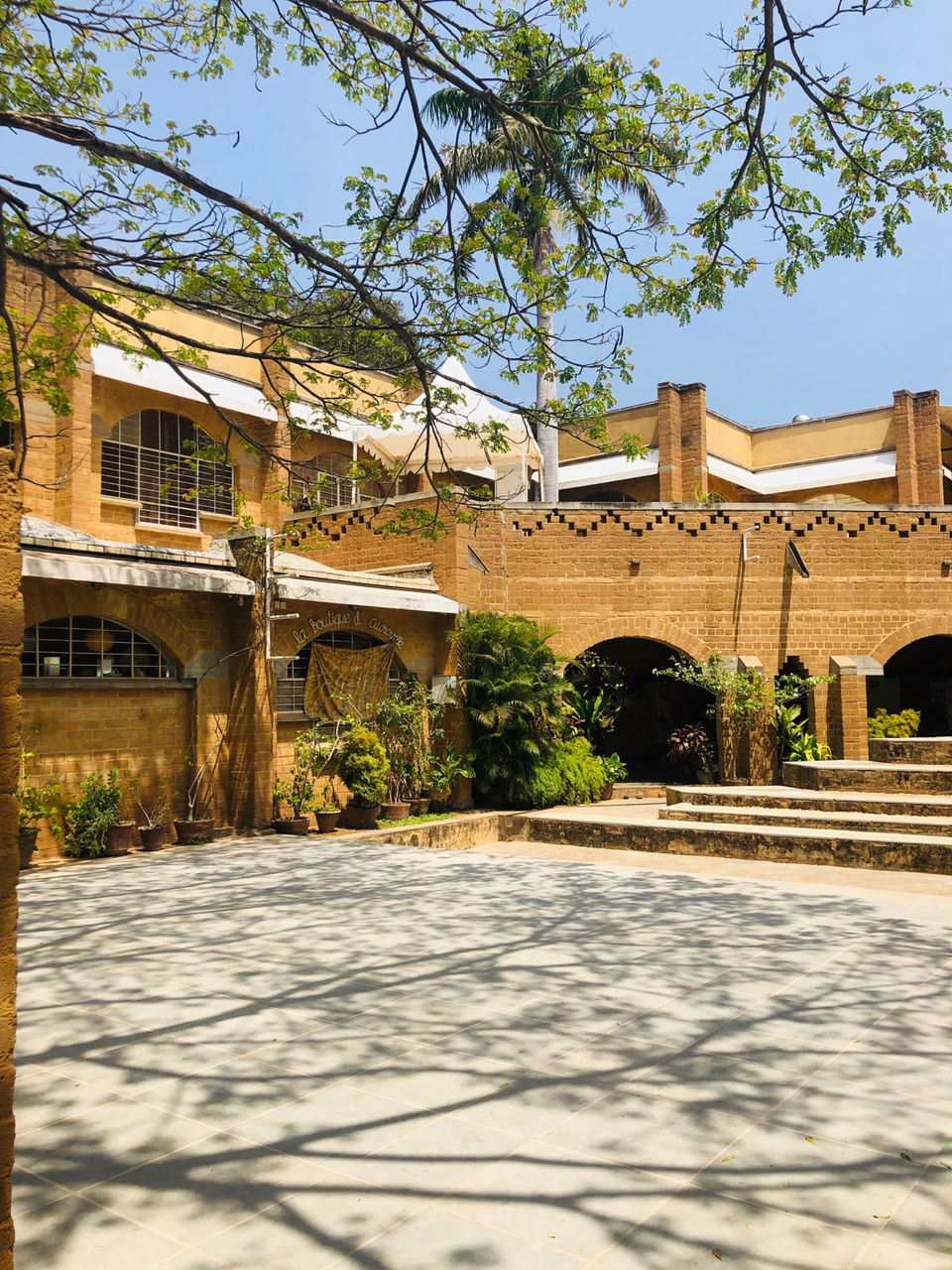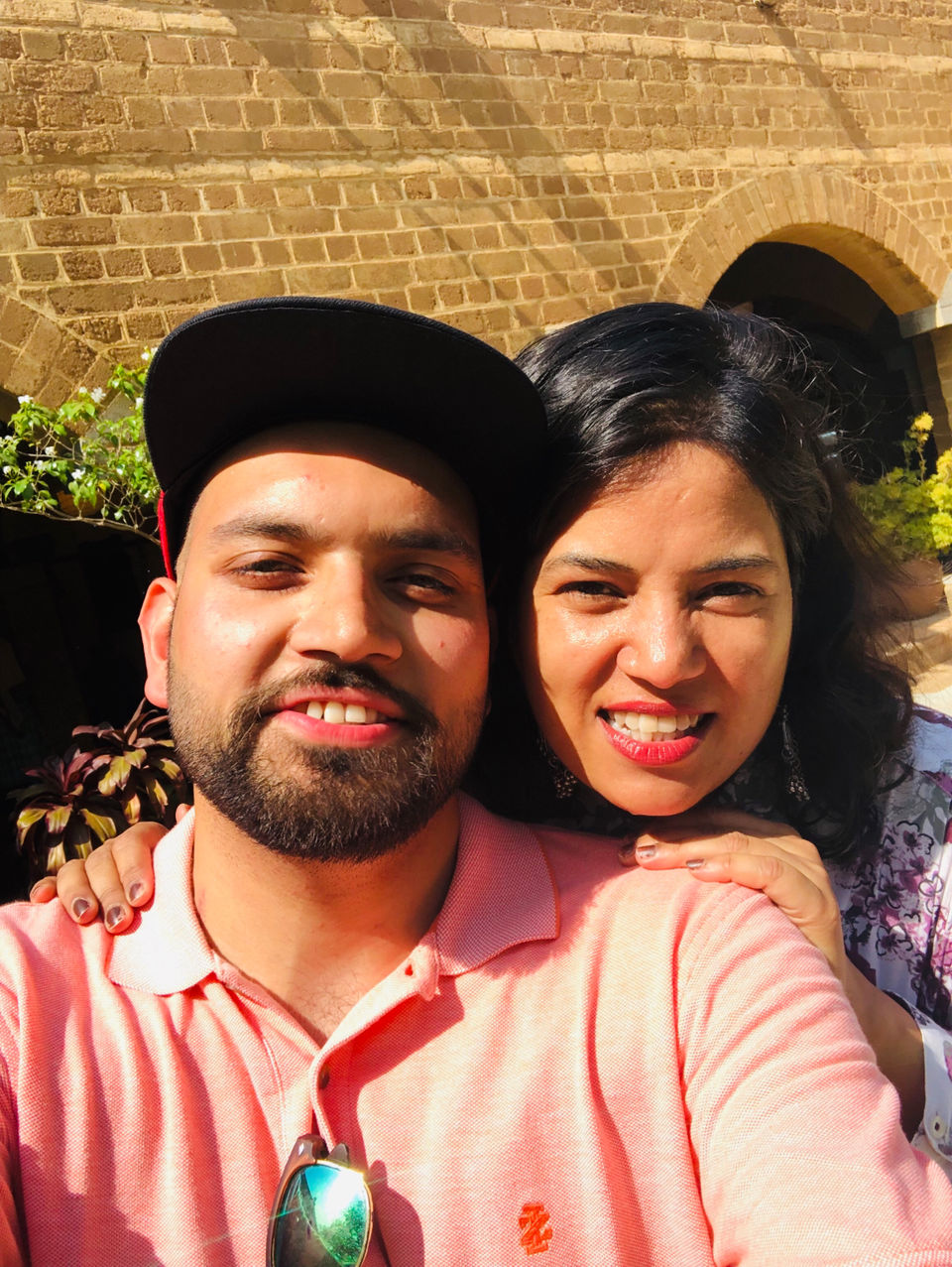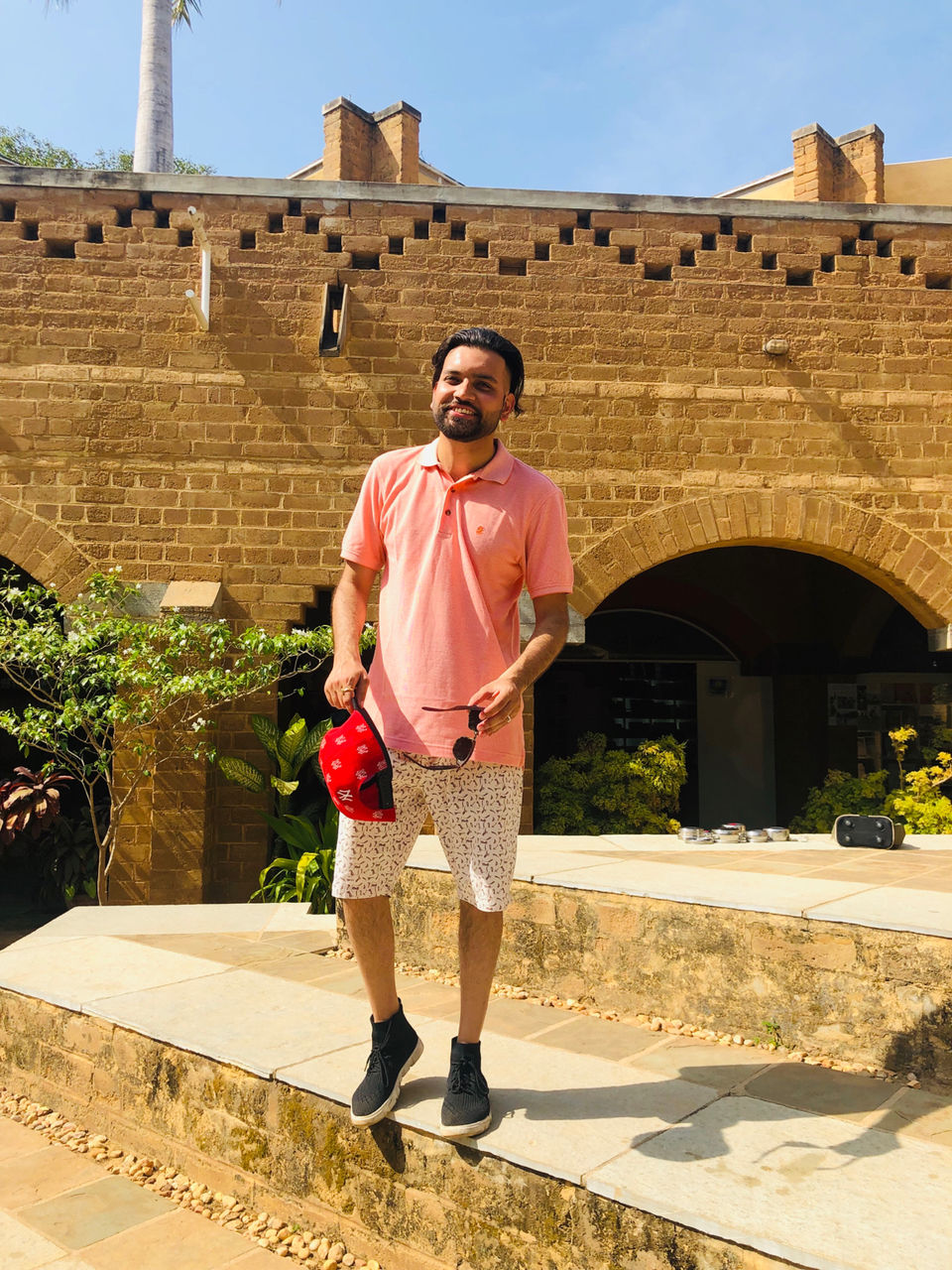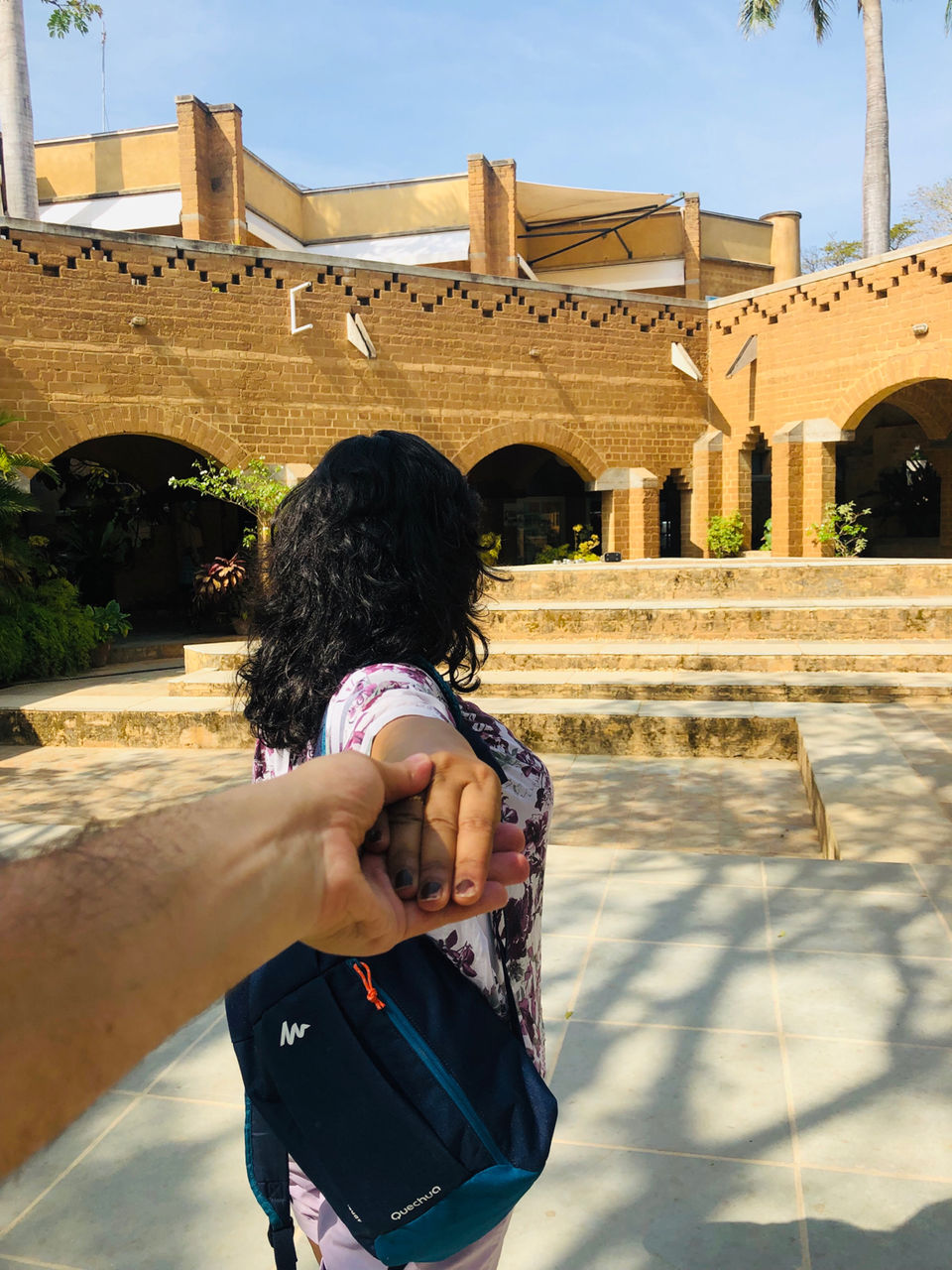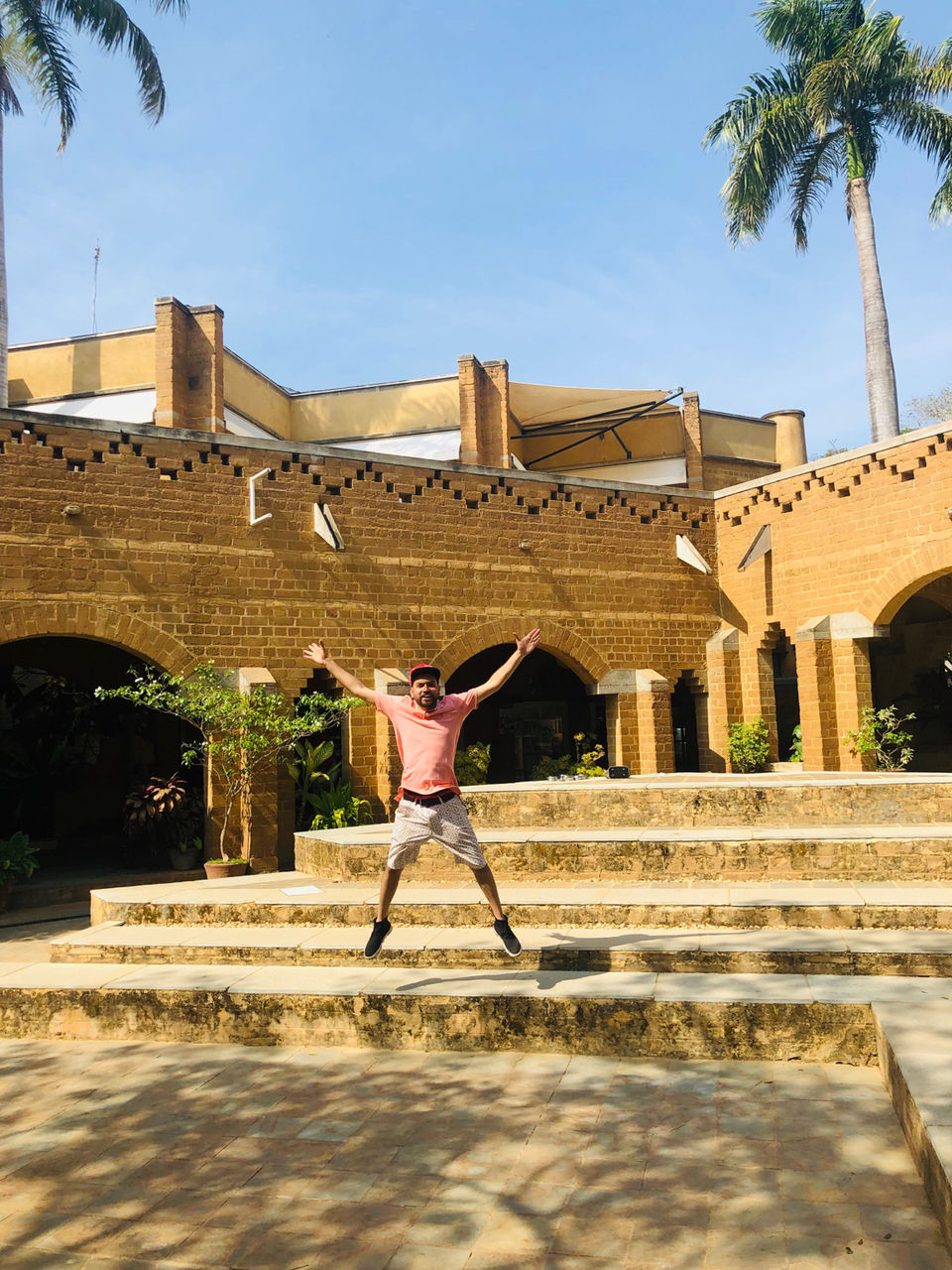 One of the most famous and known beaches of Pondicherry. Best time to visit the beach early morning or after 5-6 in the evening. Carry sunscreen and umbrella as it becomes super hot in the afternoon.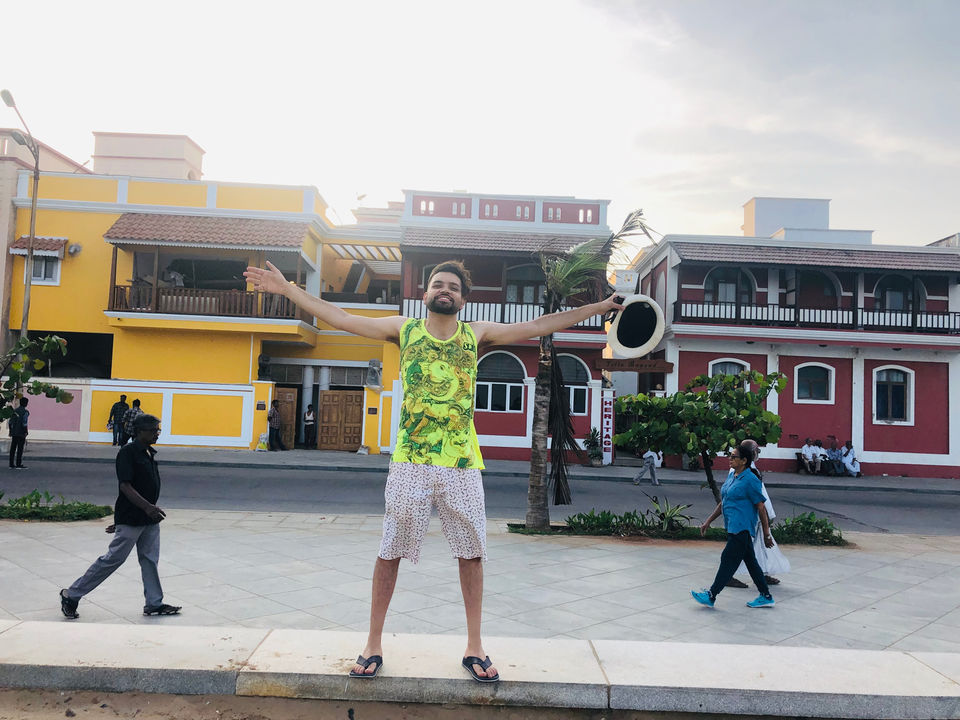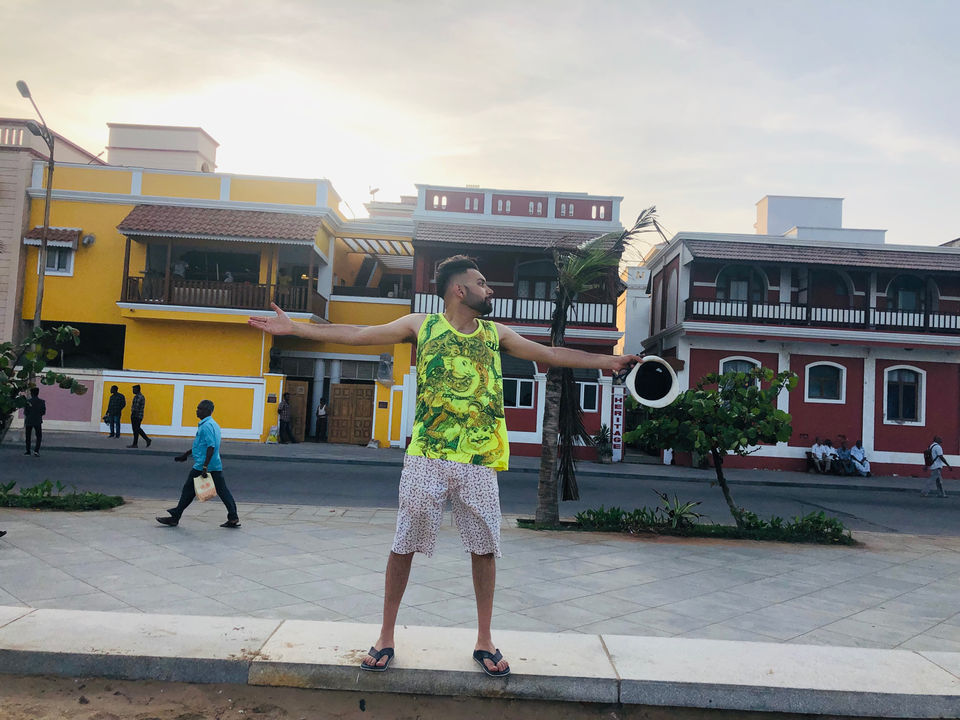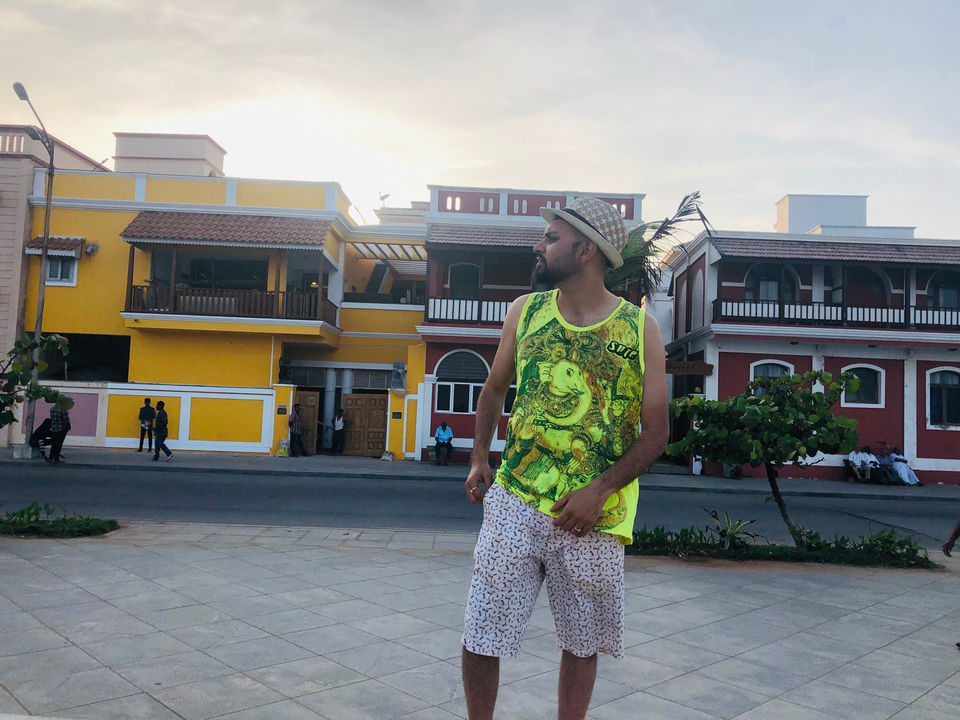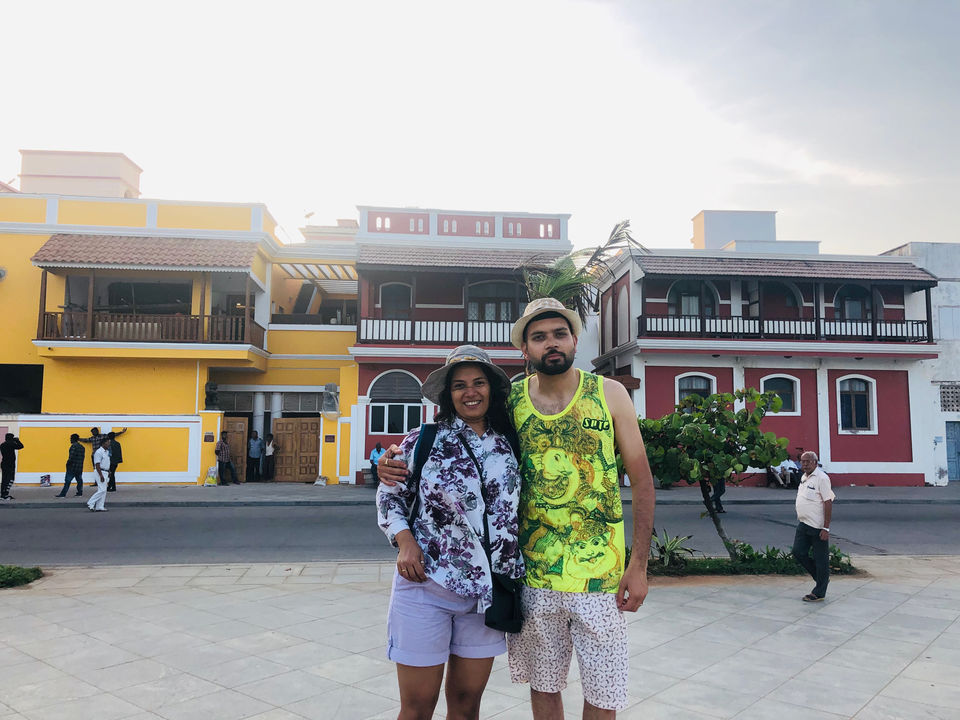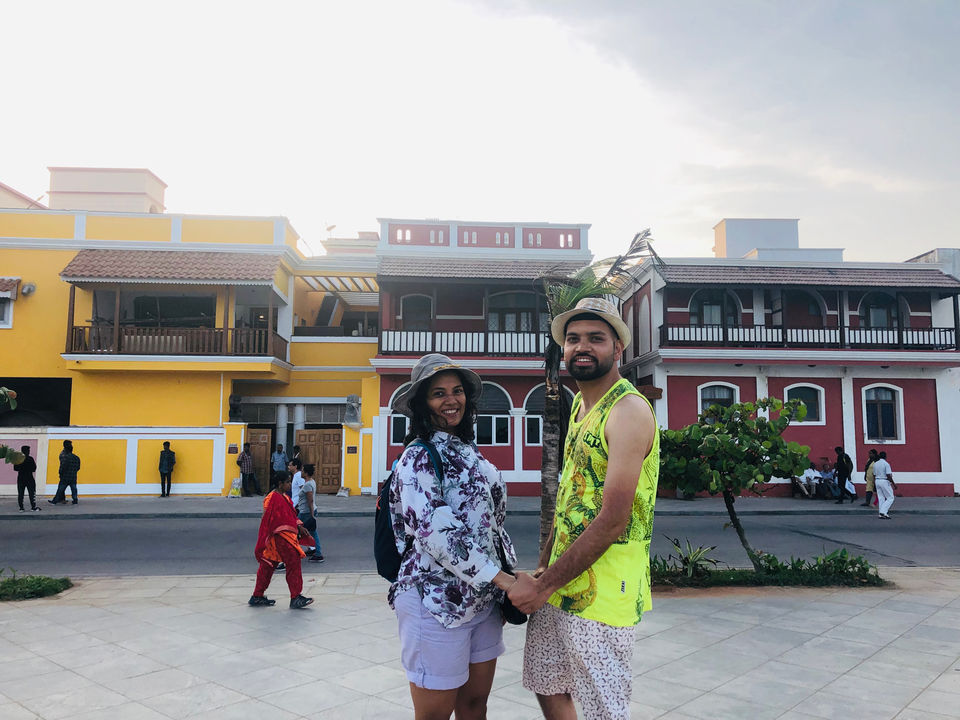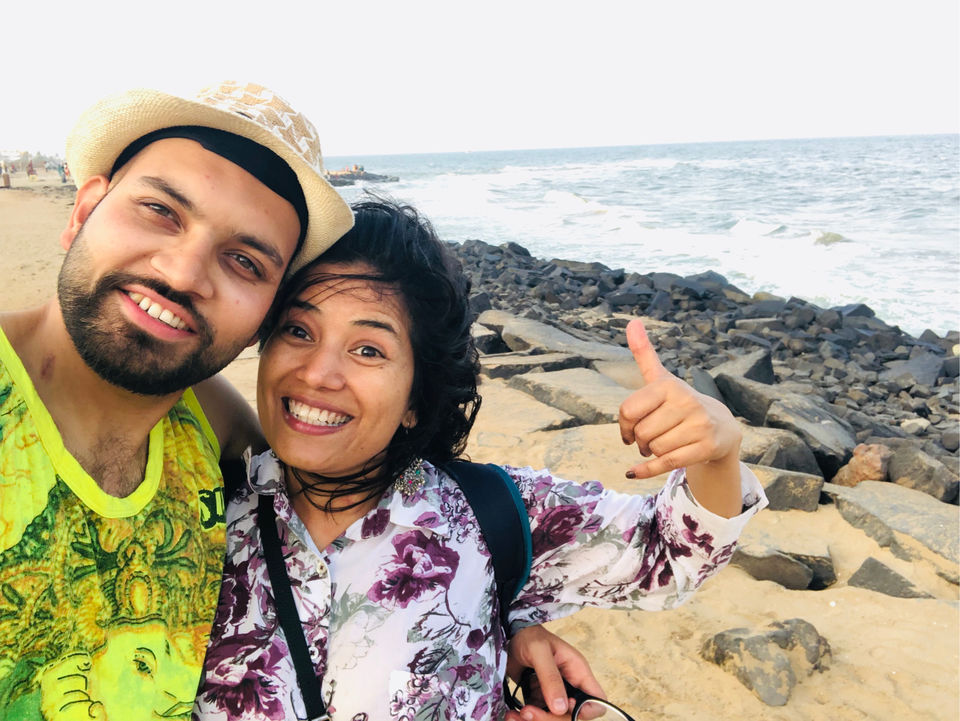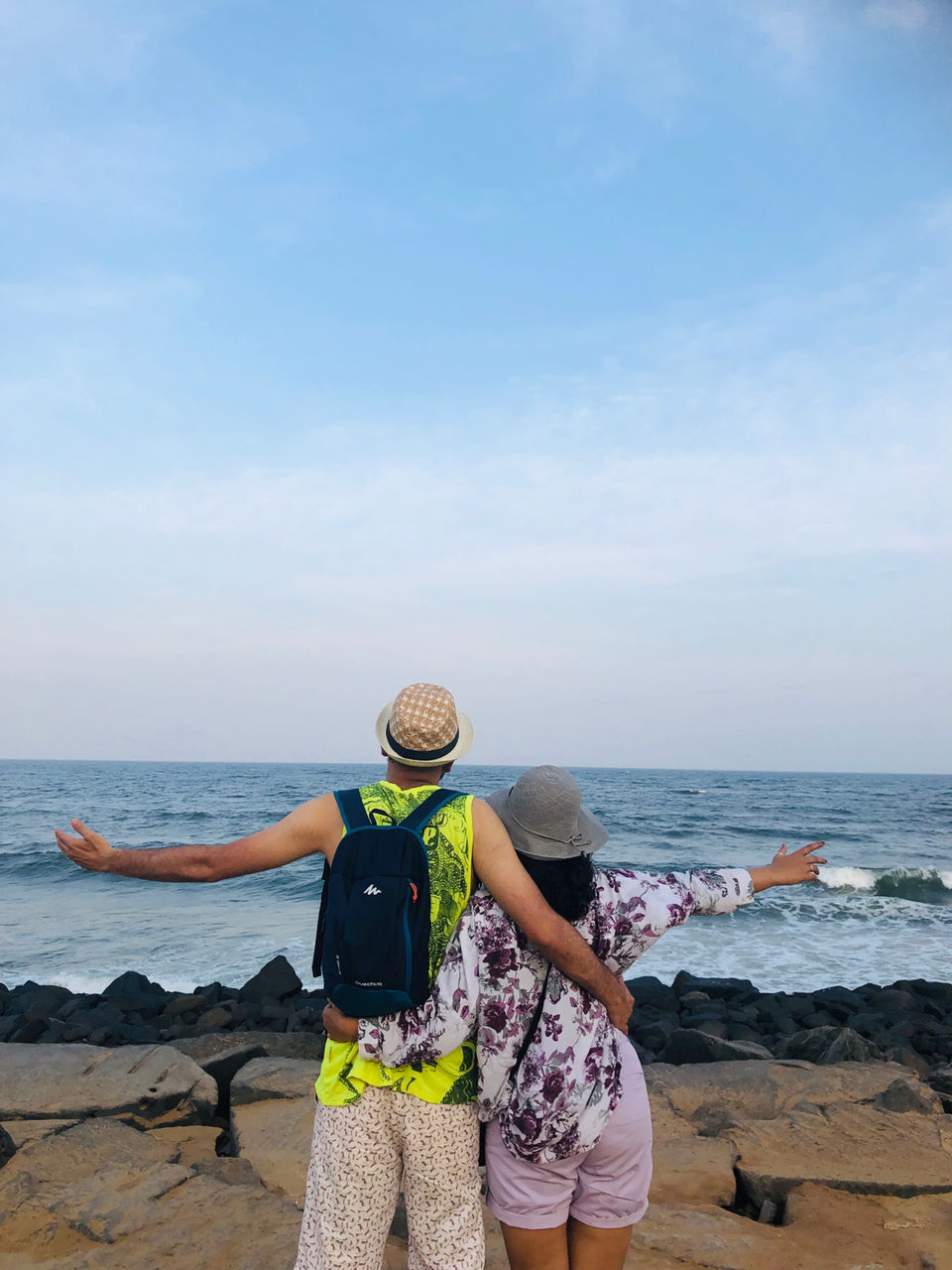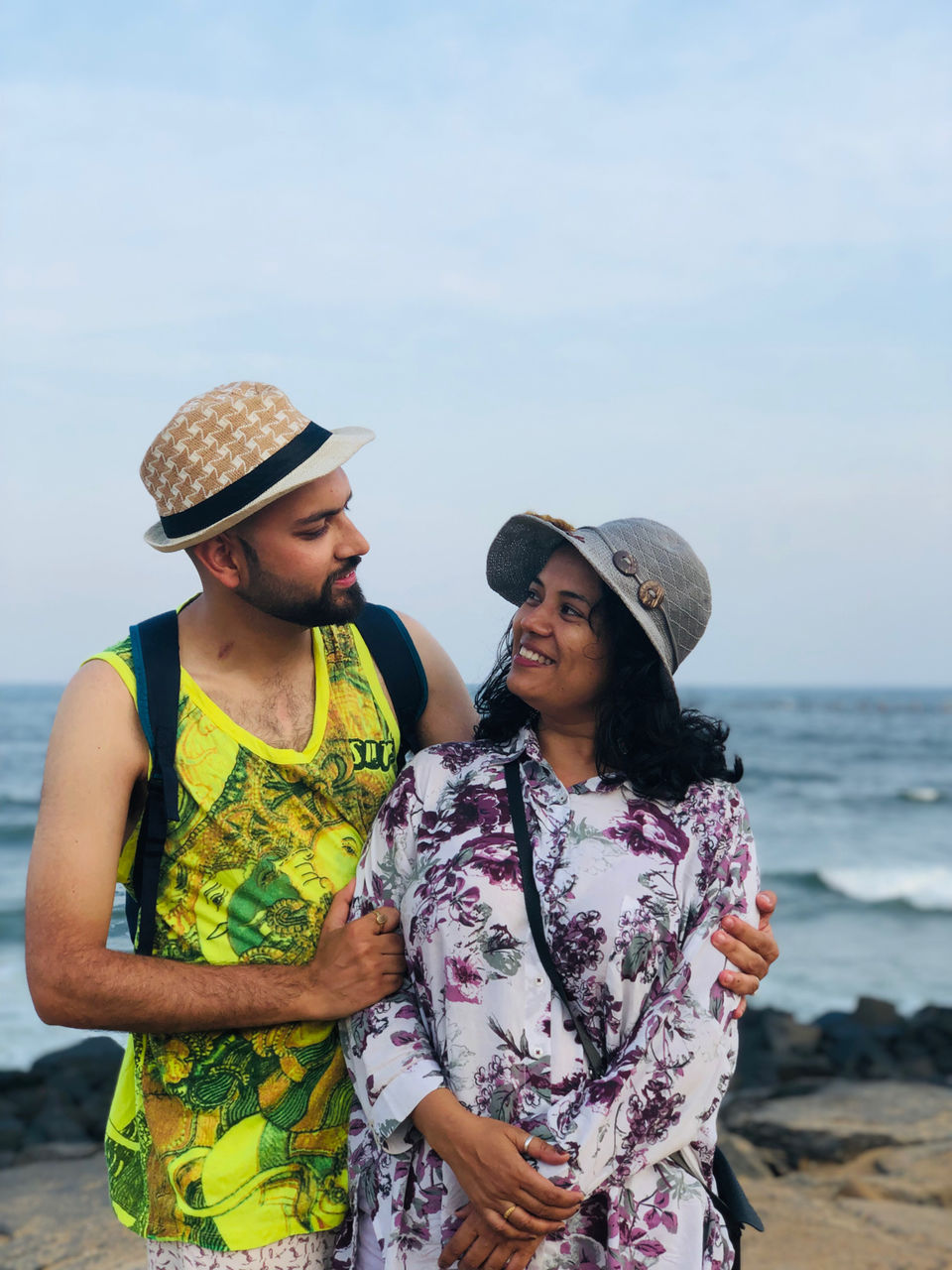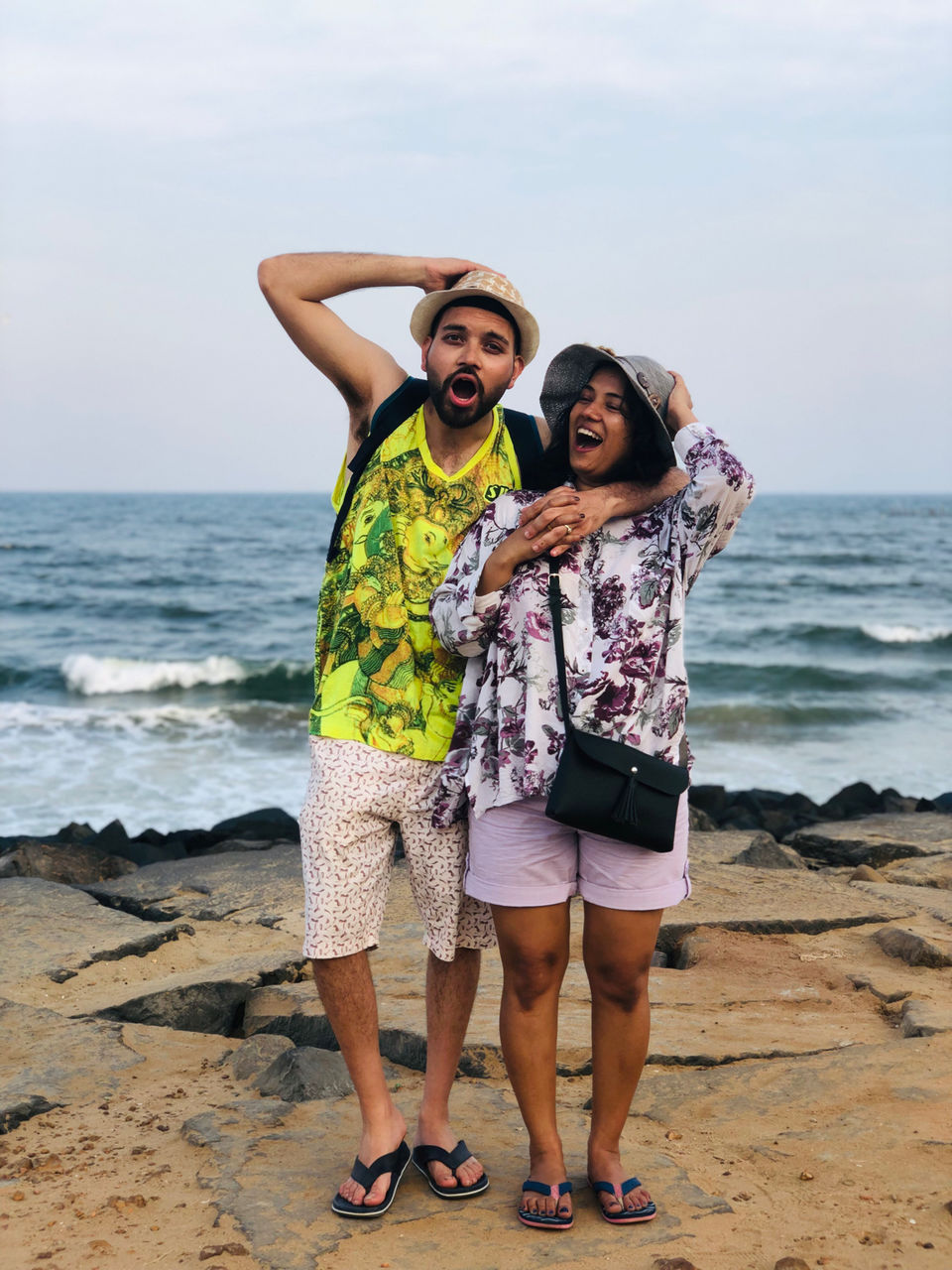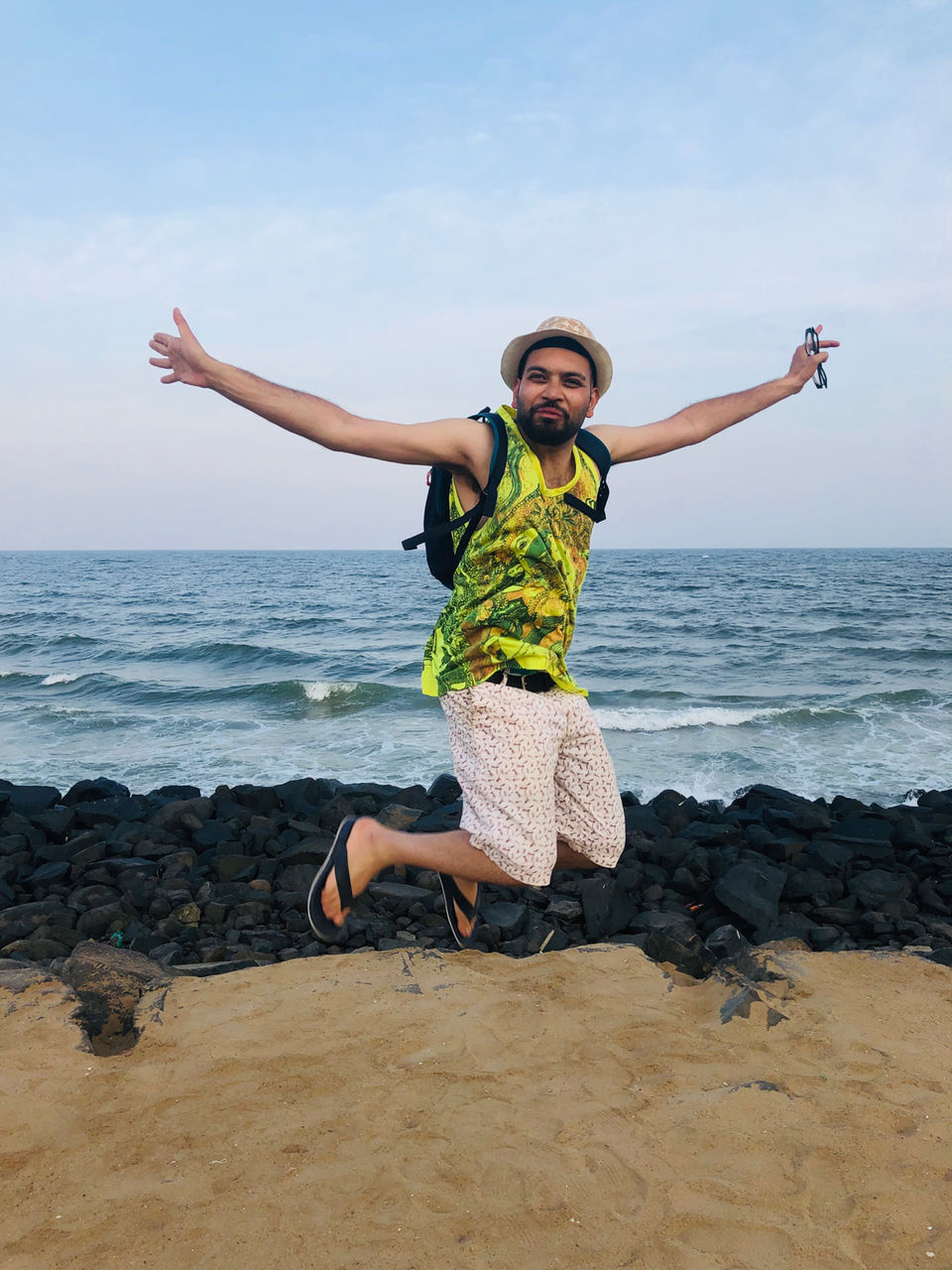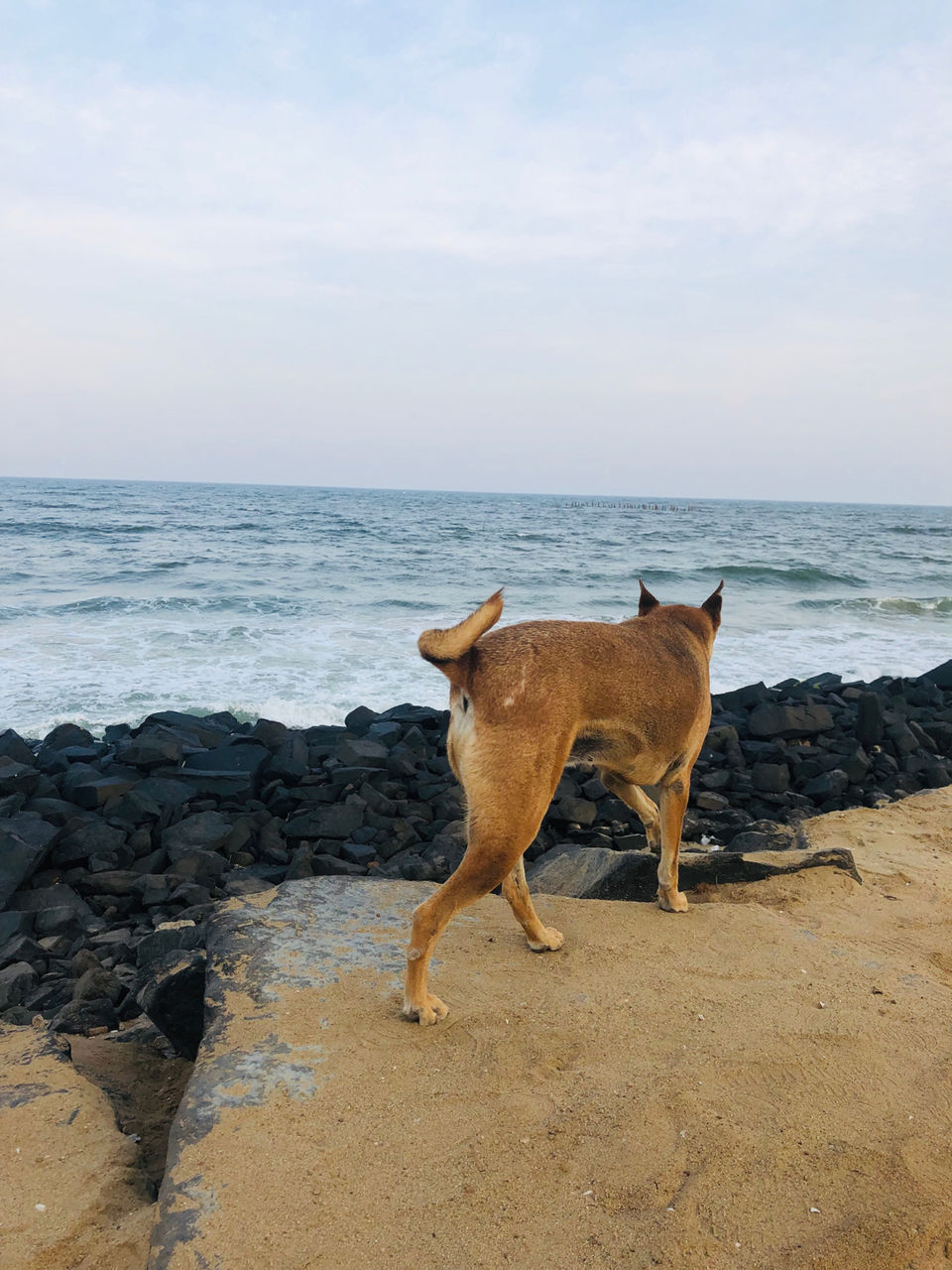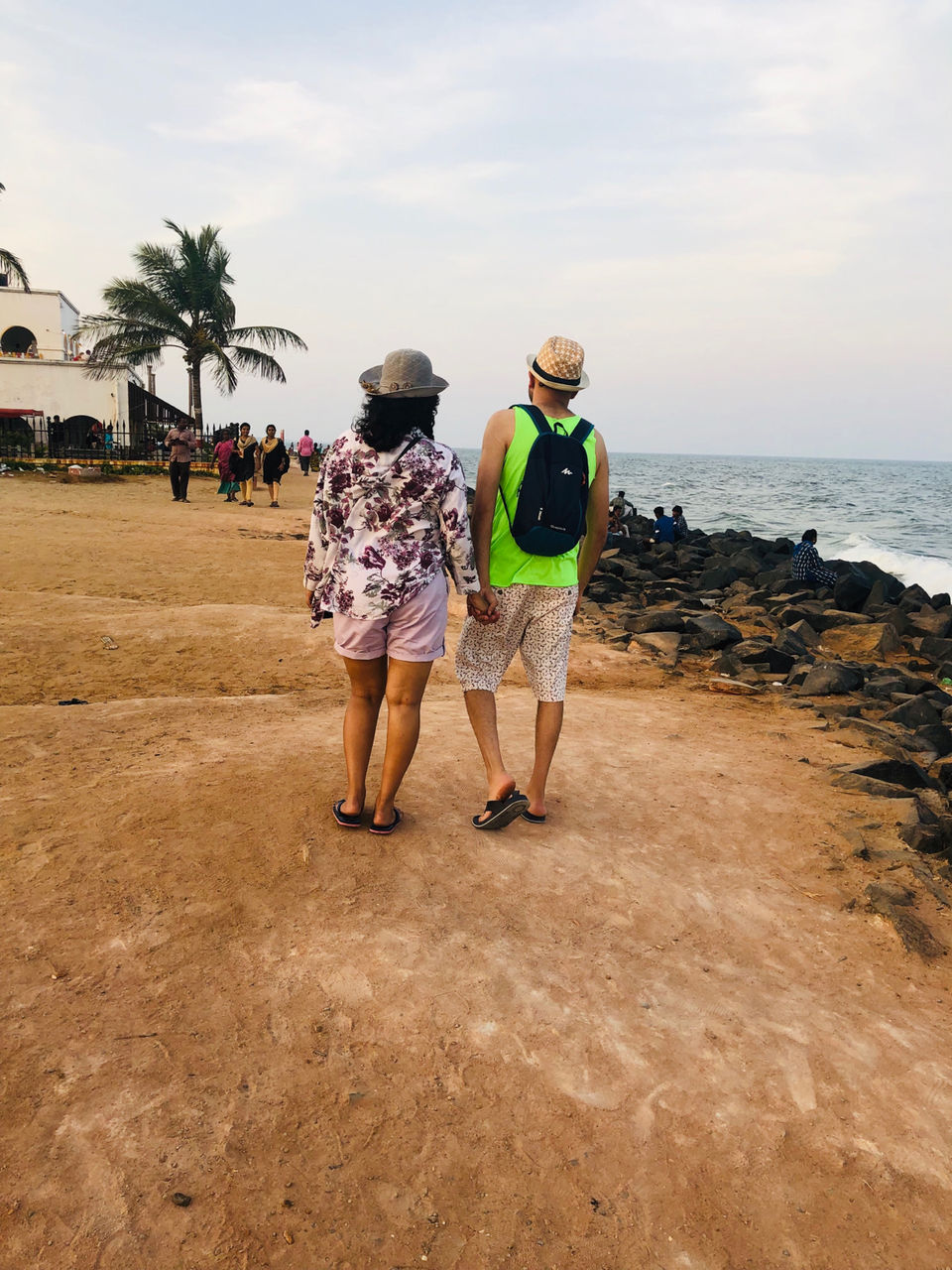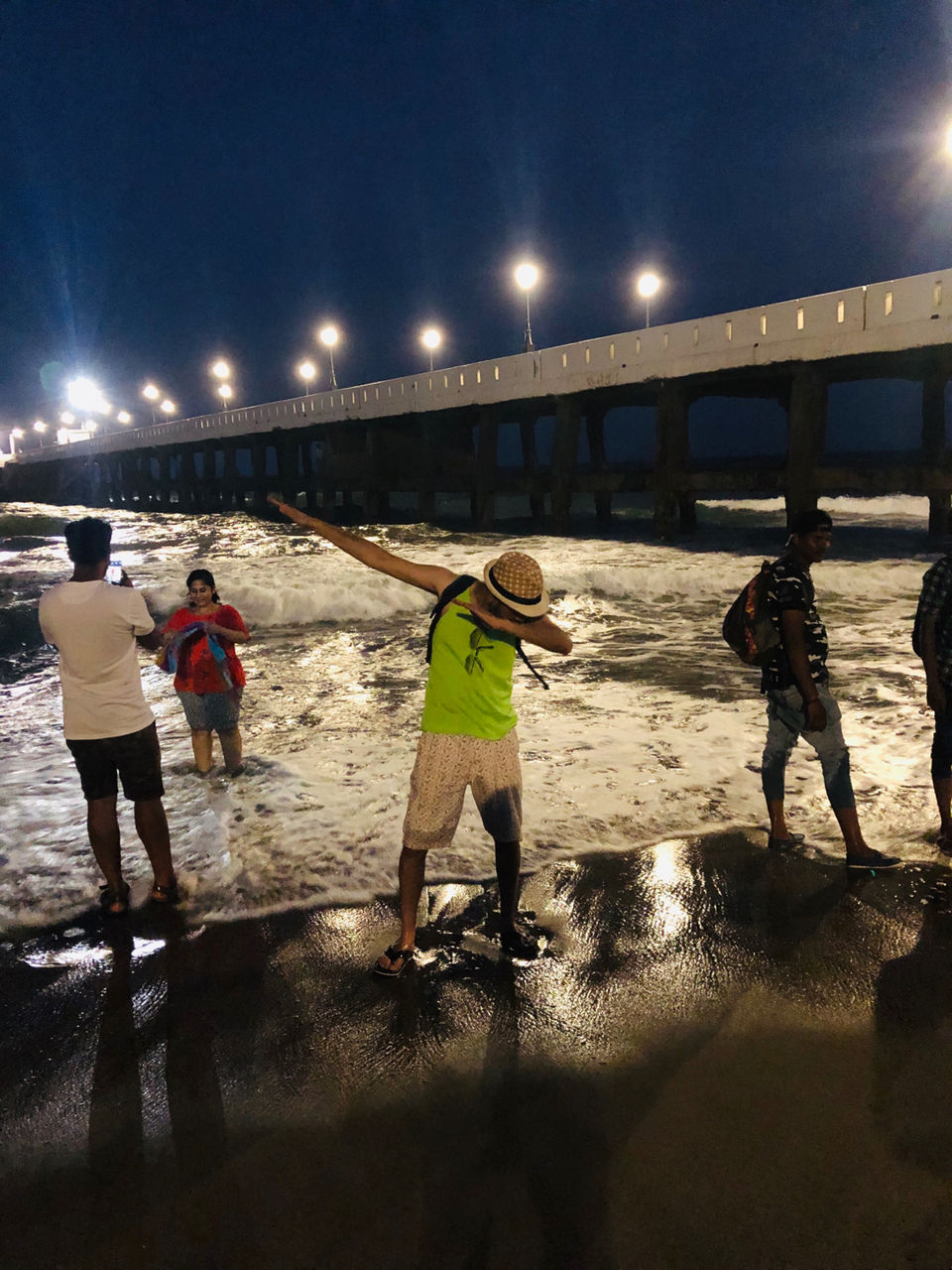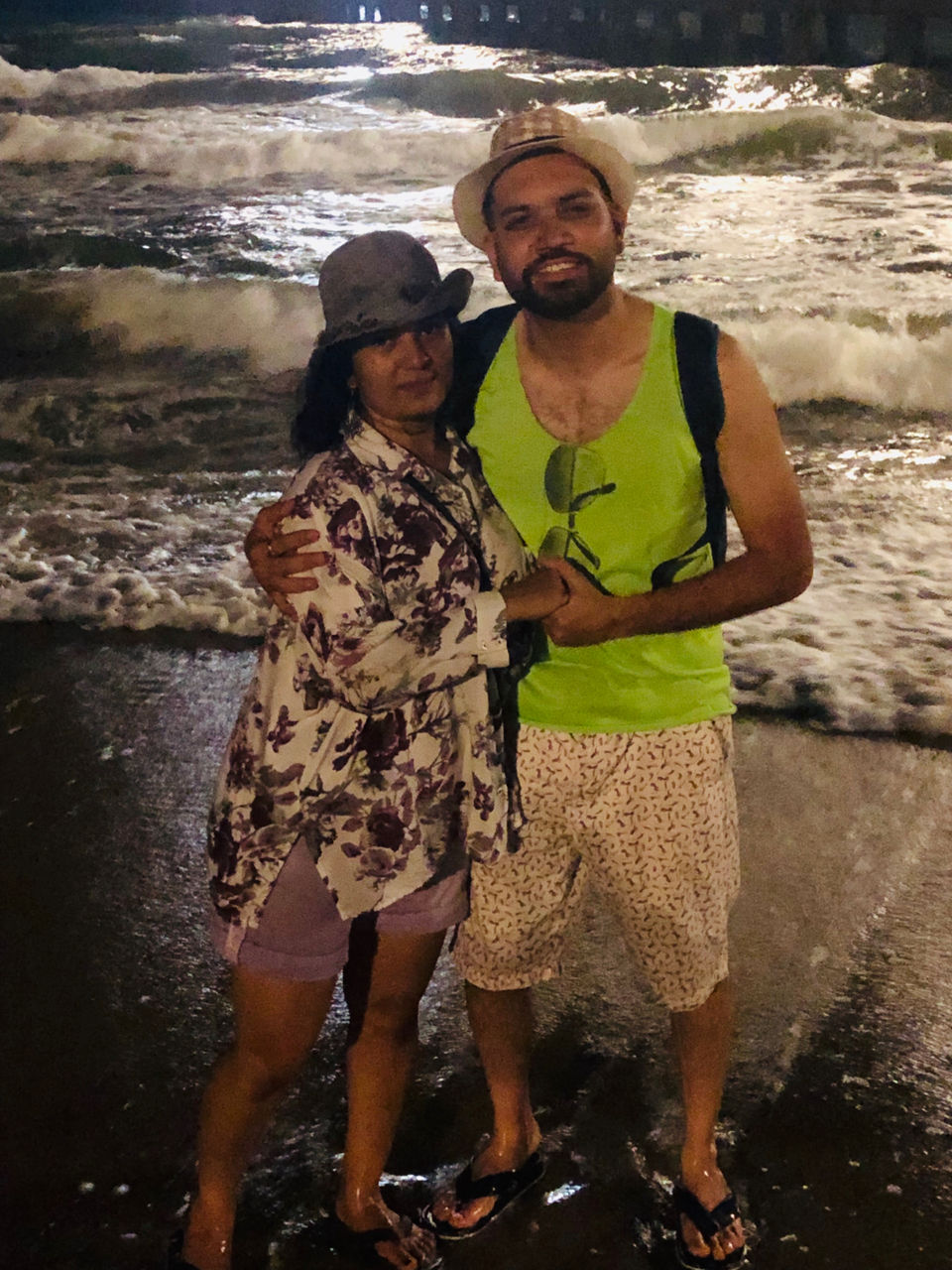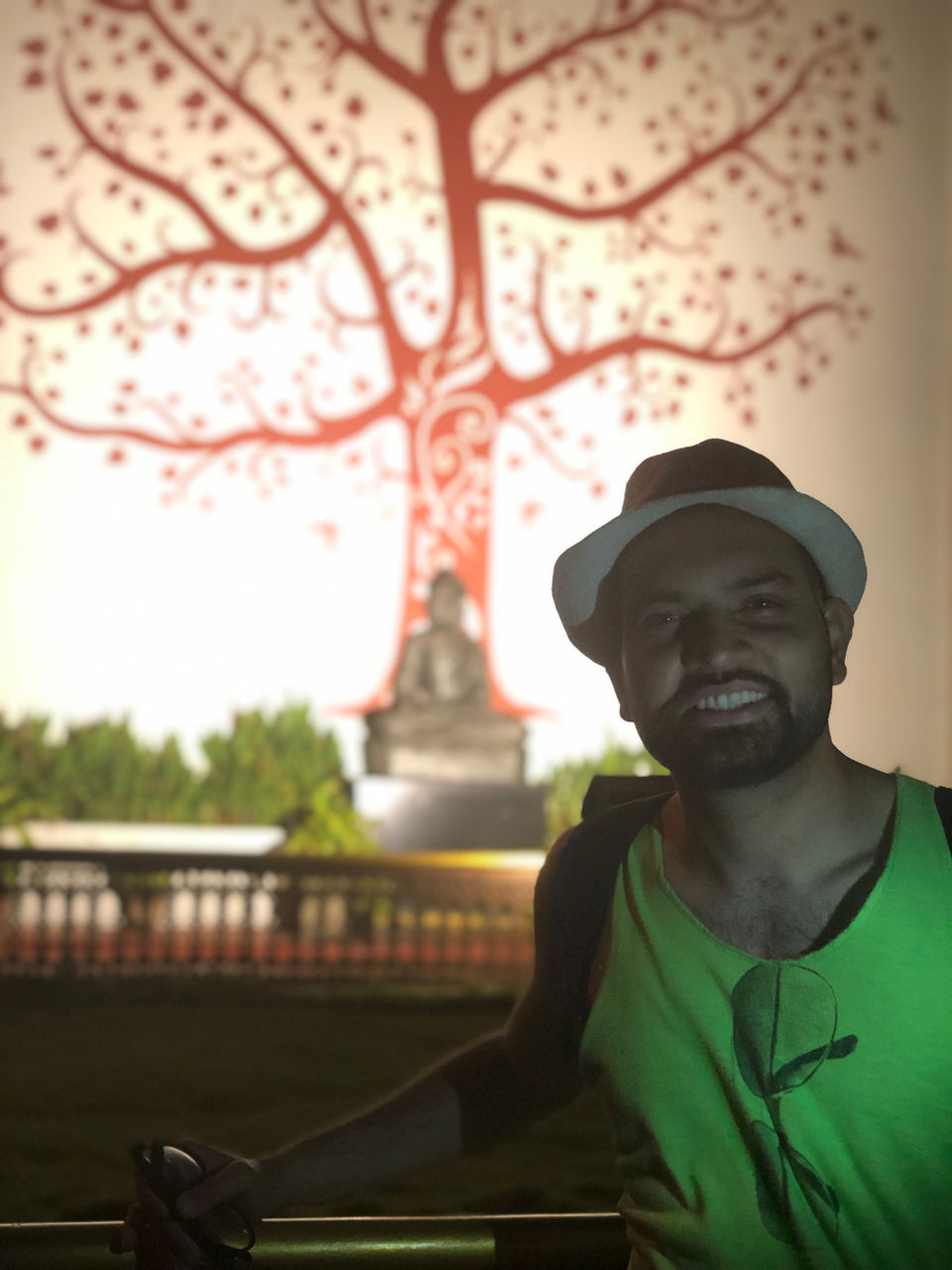 Another great beach with the rocks all over the place and gives the feel of Marine drive in Mumbai. A nice calm beach with lots of hustle bustle around. Must visit beach in Pondicherry.
This is also one of the best beaches not to be missed . It should be visited in evening as it becomes so hot in the afternoon. You can click some amazing pictures with your partner. I had a ball of time witnessing some amazing beautiful wall arts and bulidings. Overall a nice place to enjoy with friends and have a great time..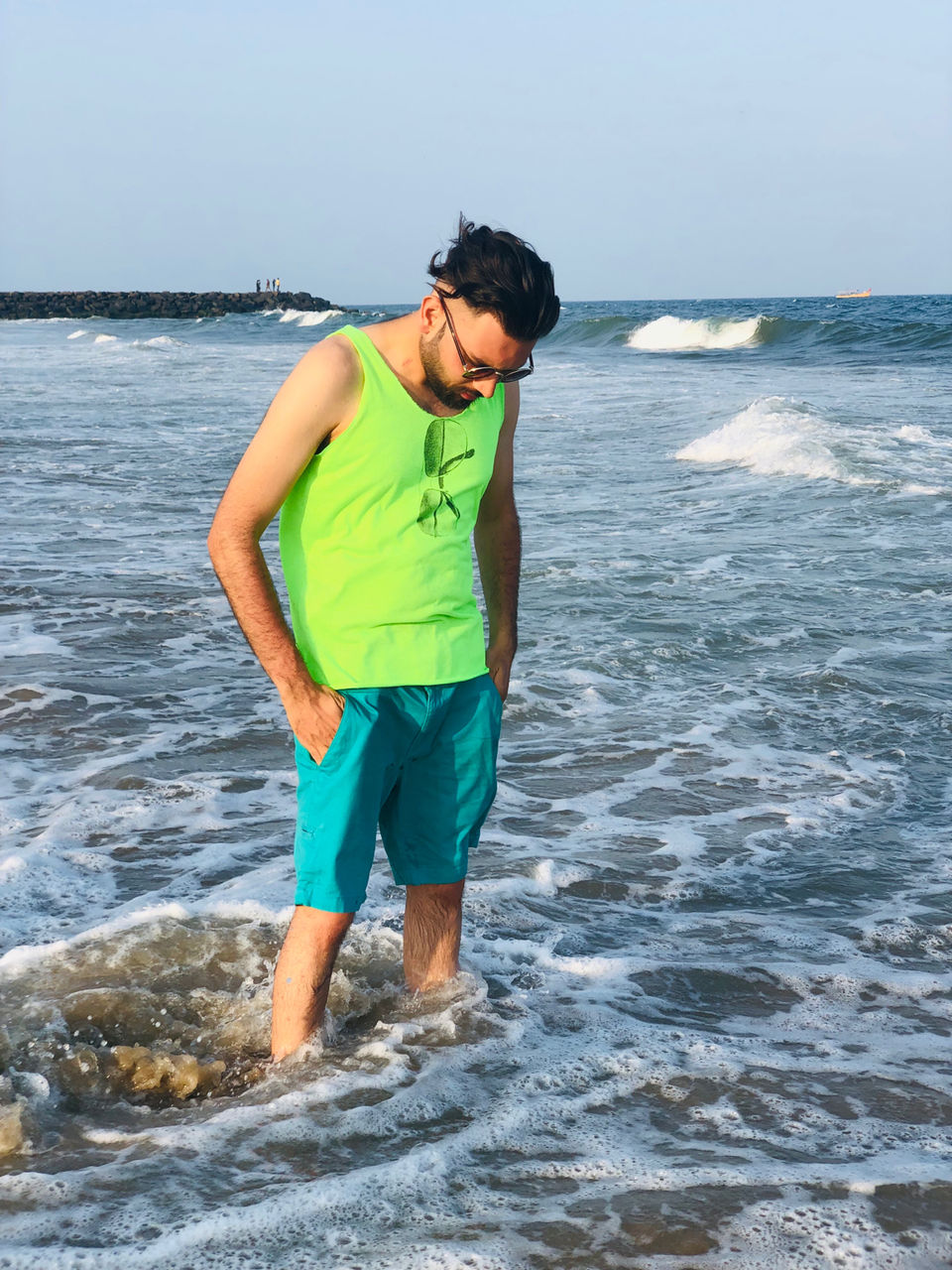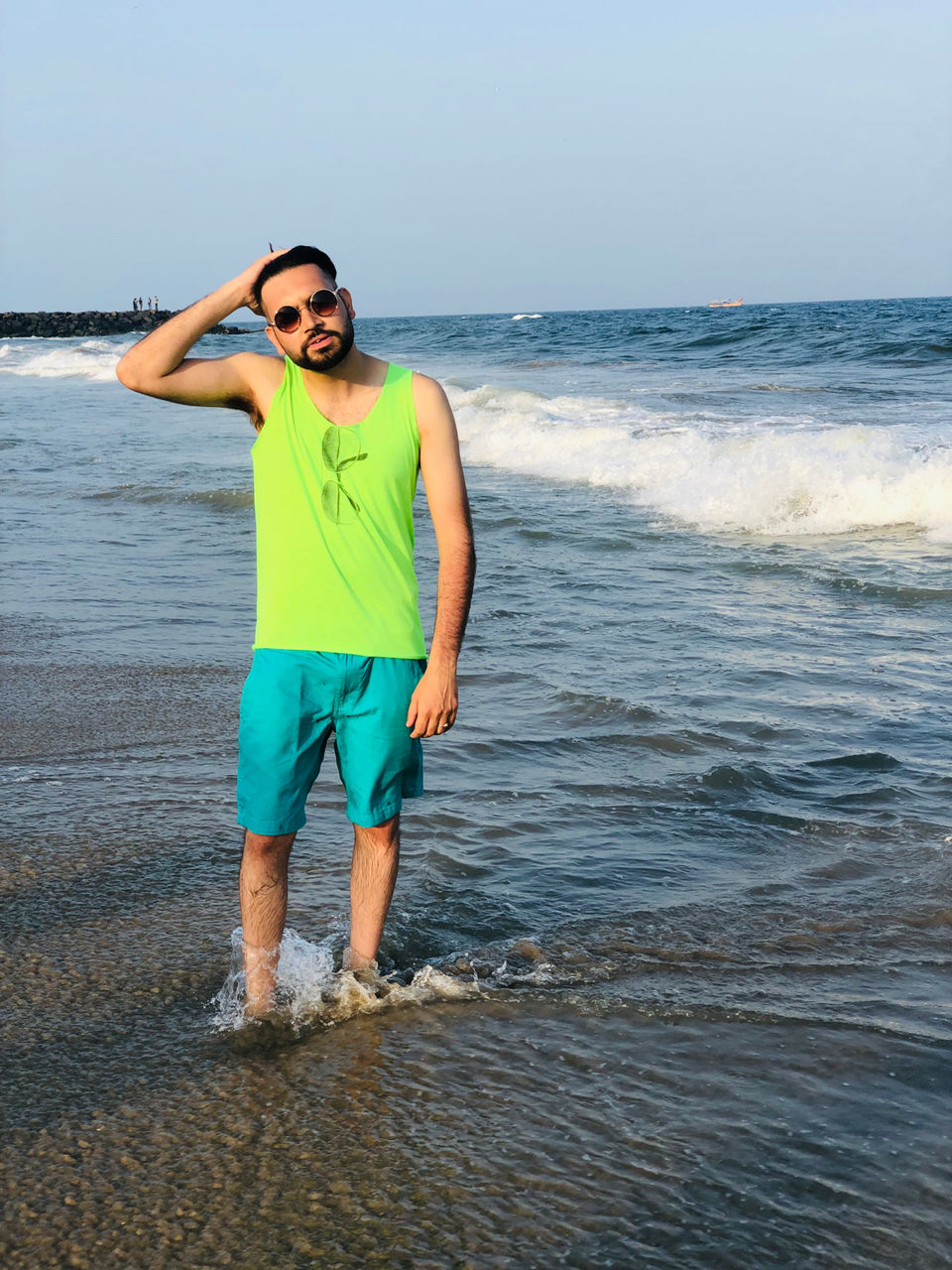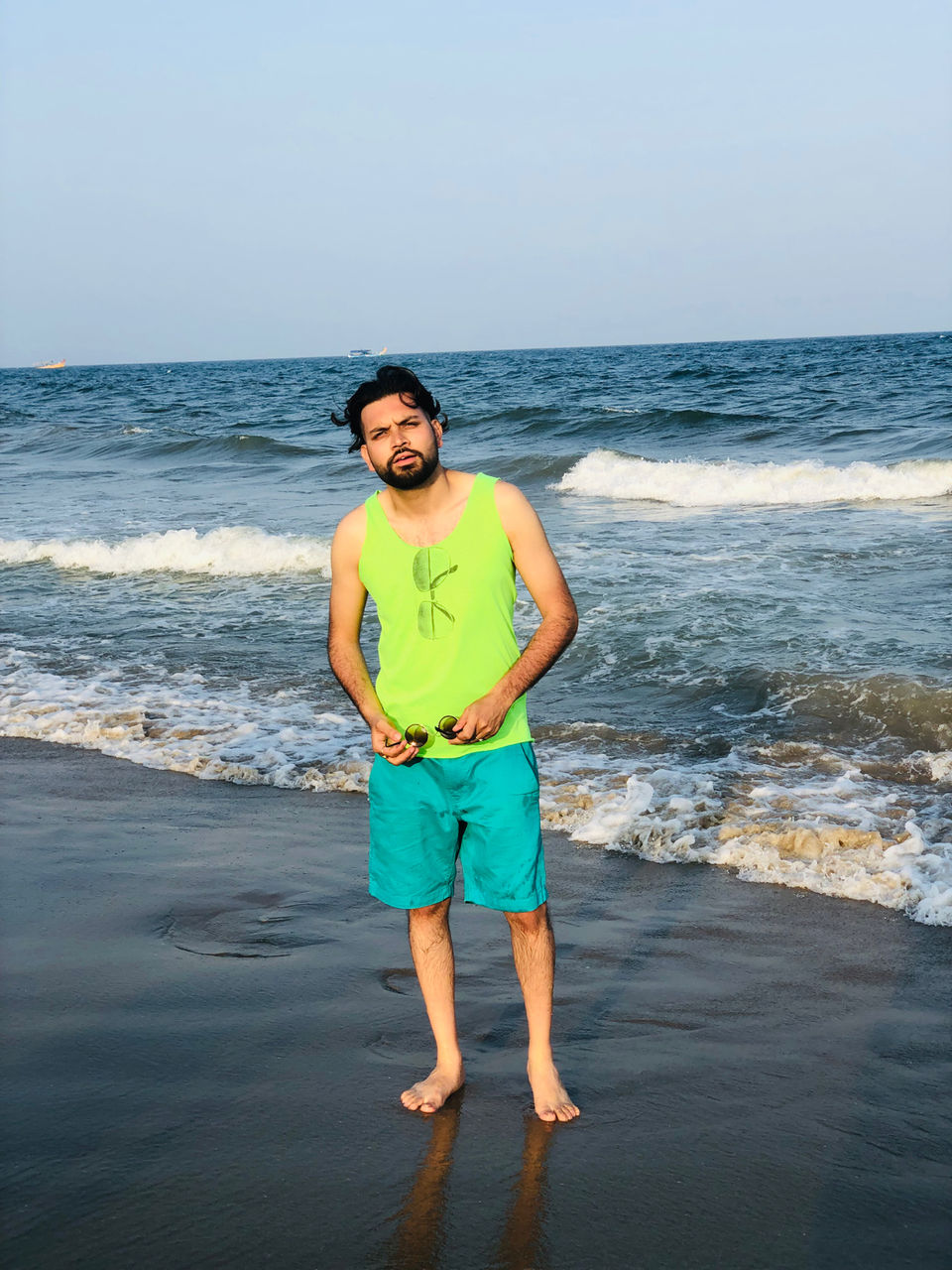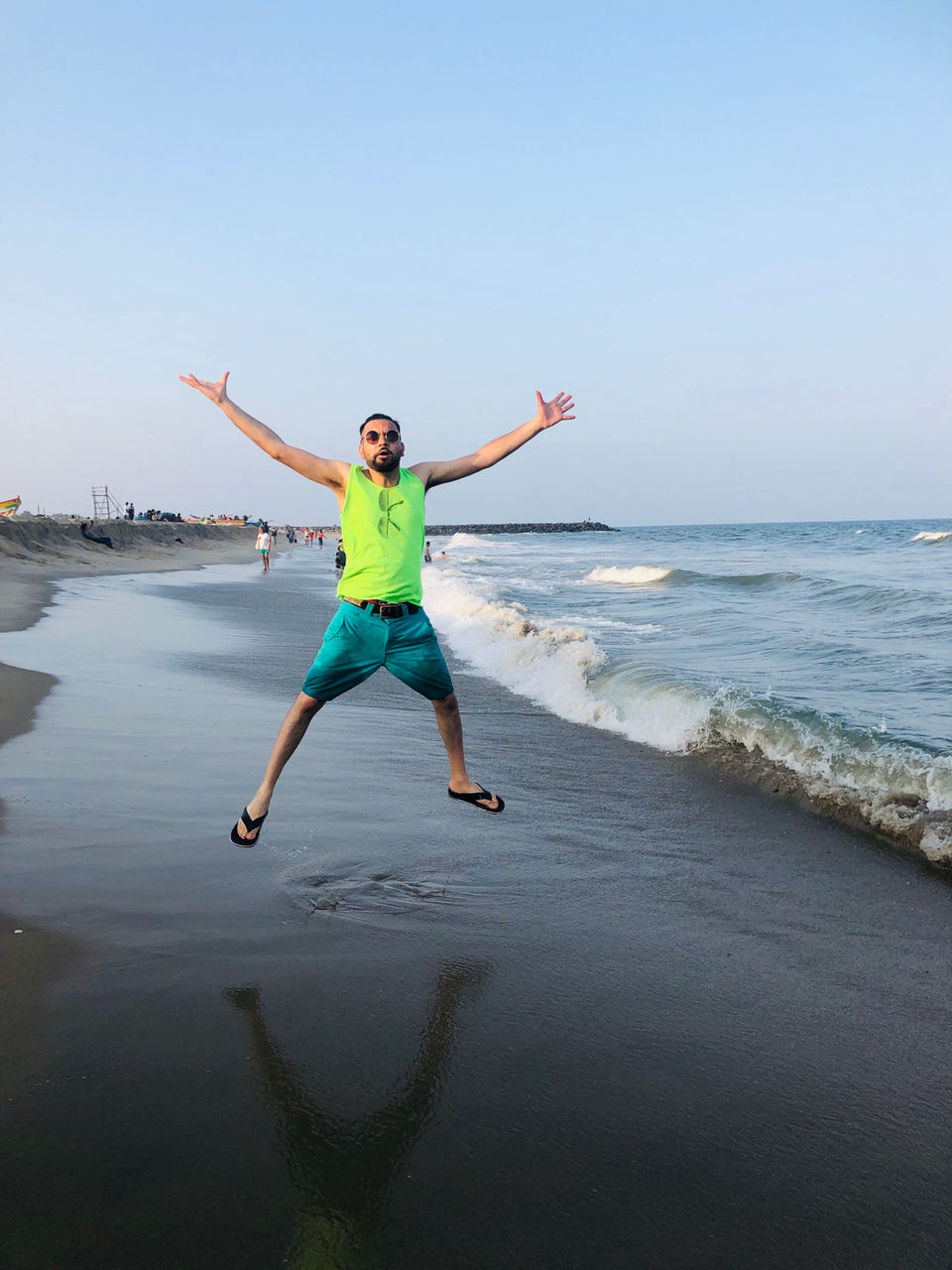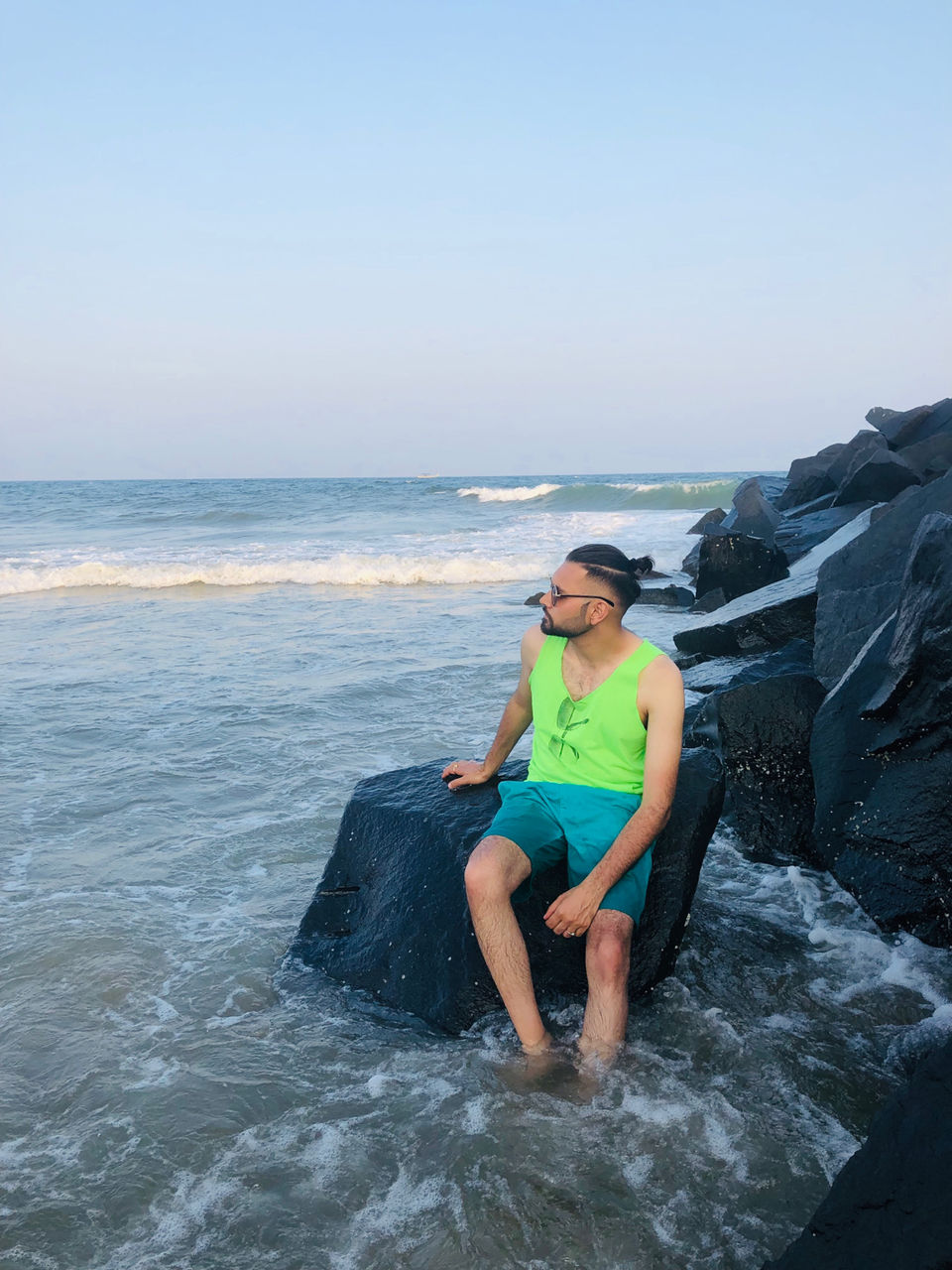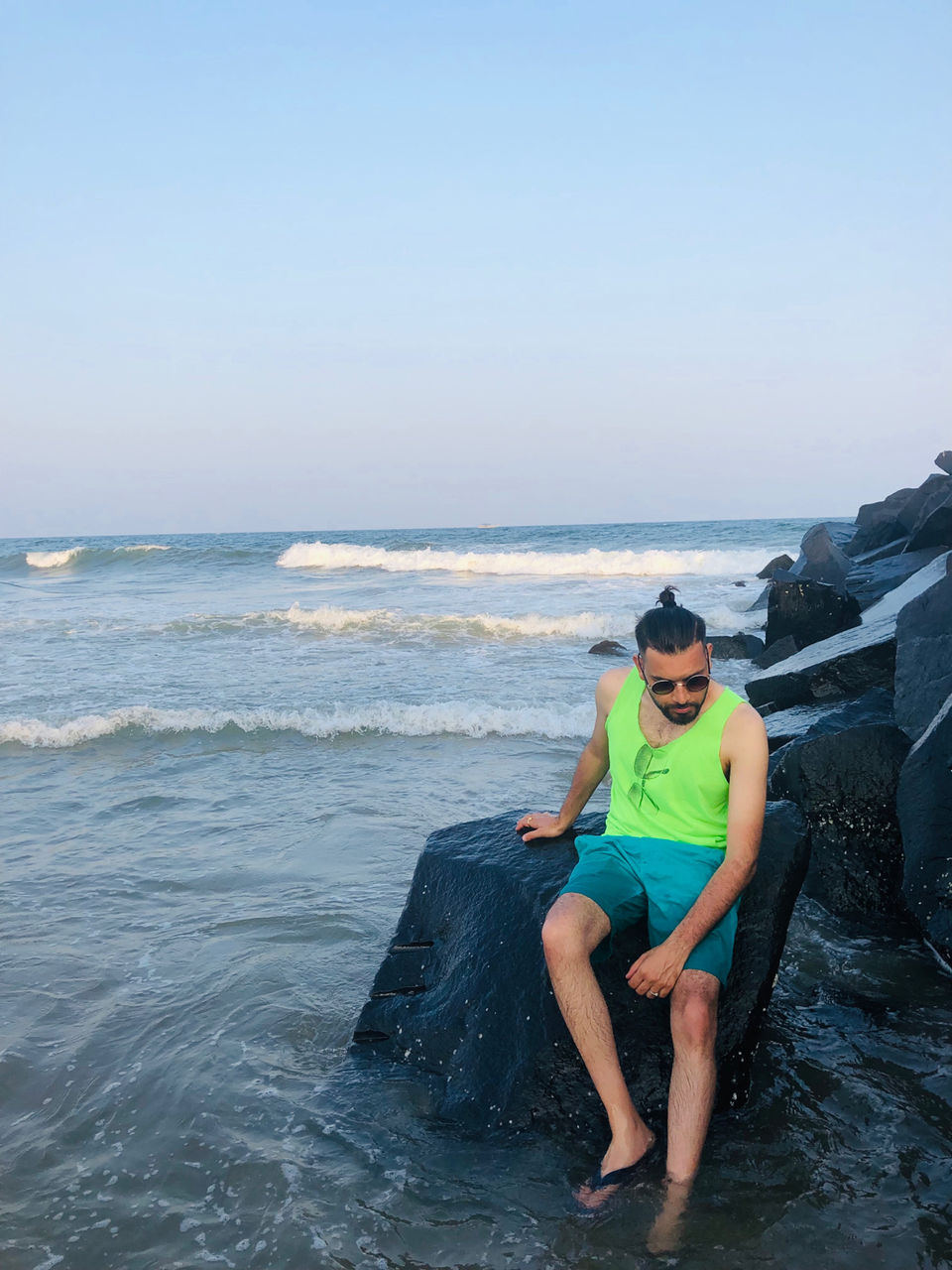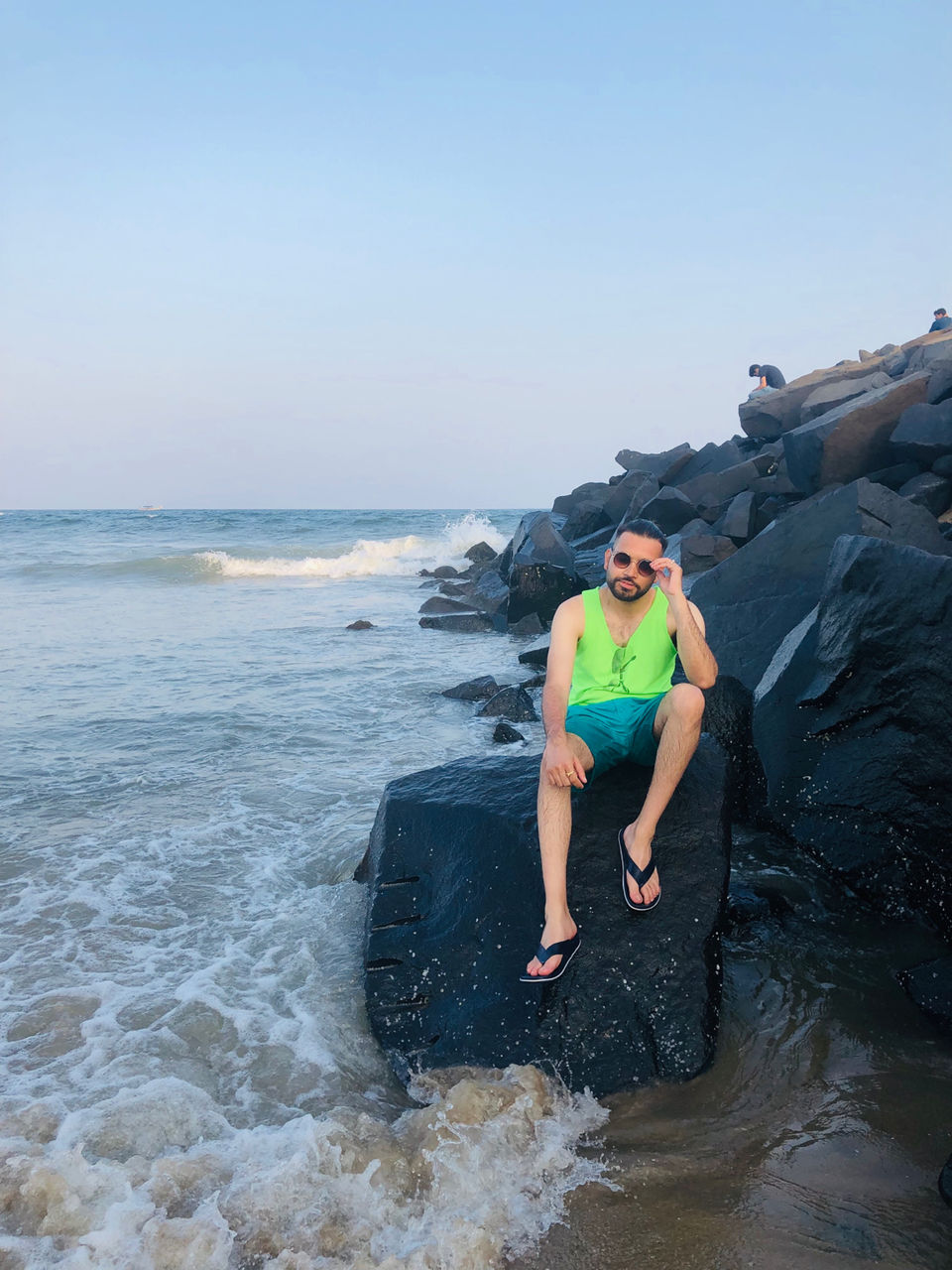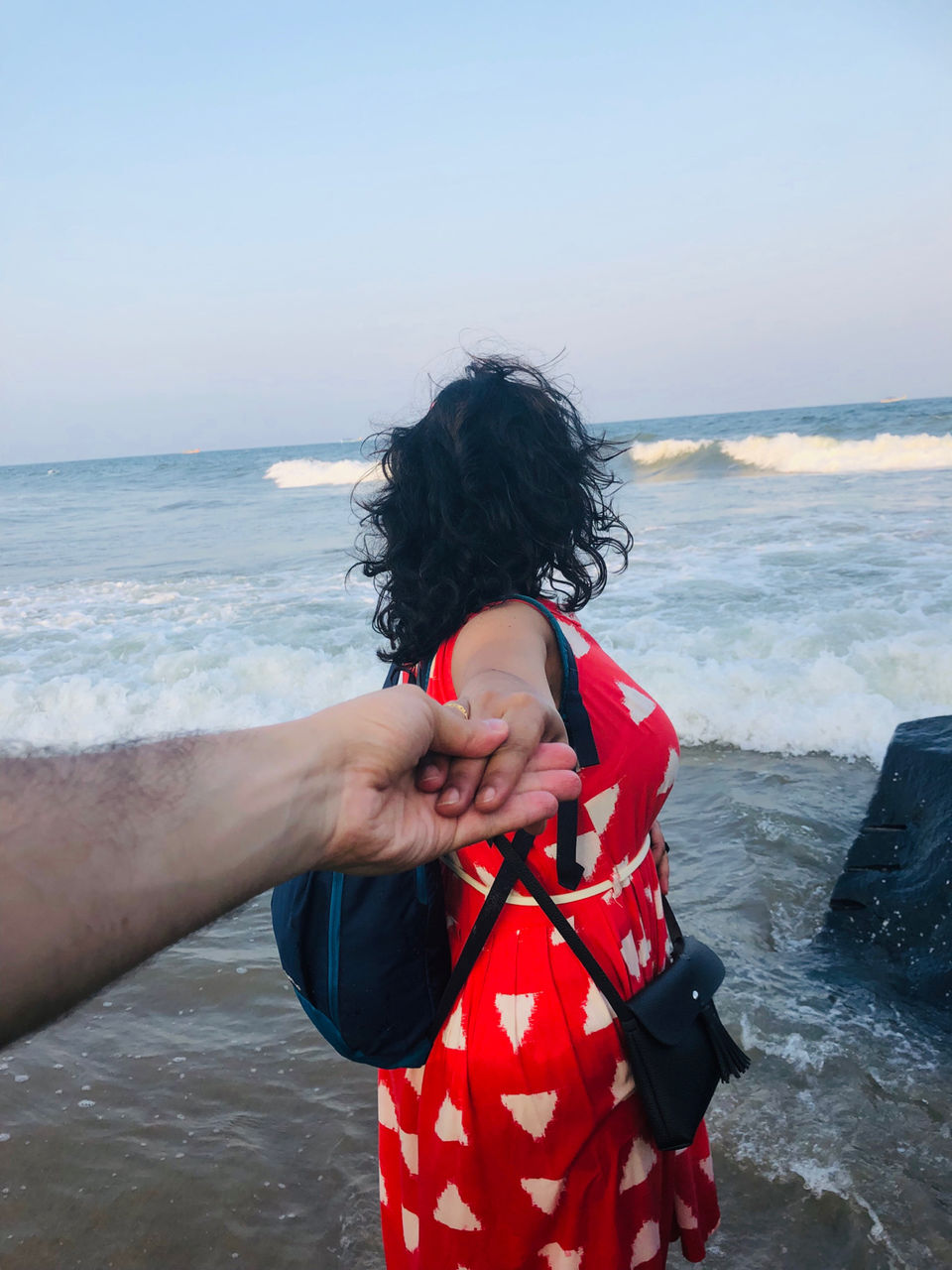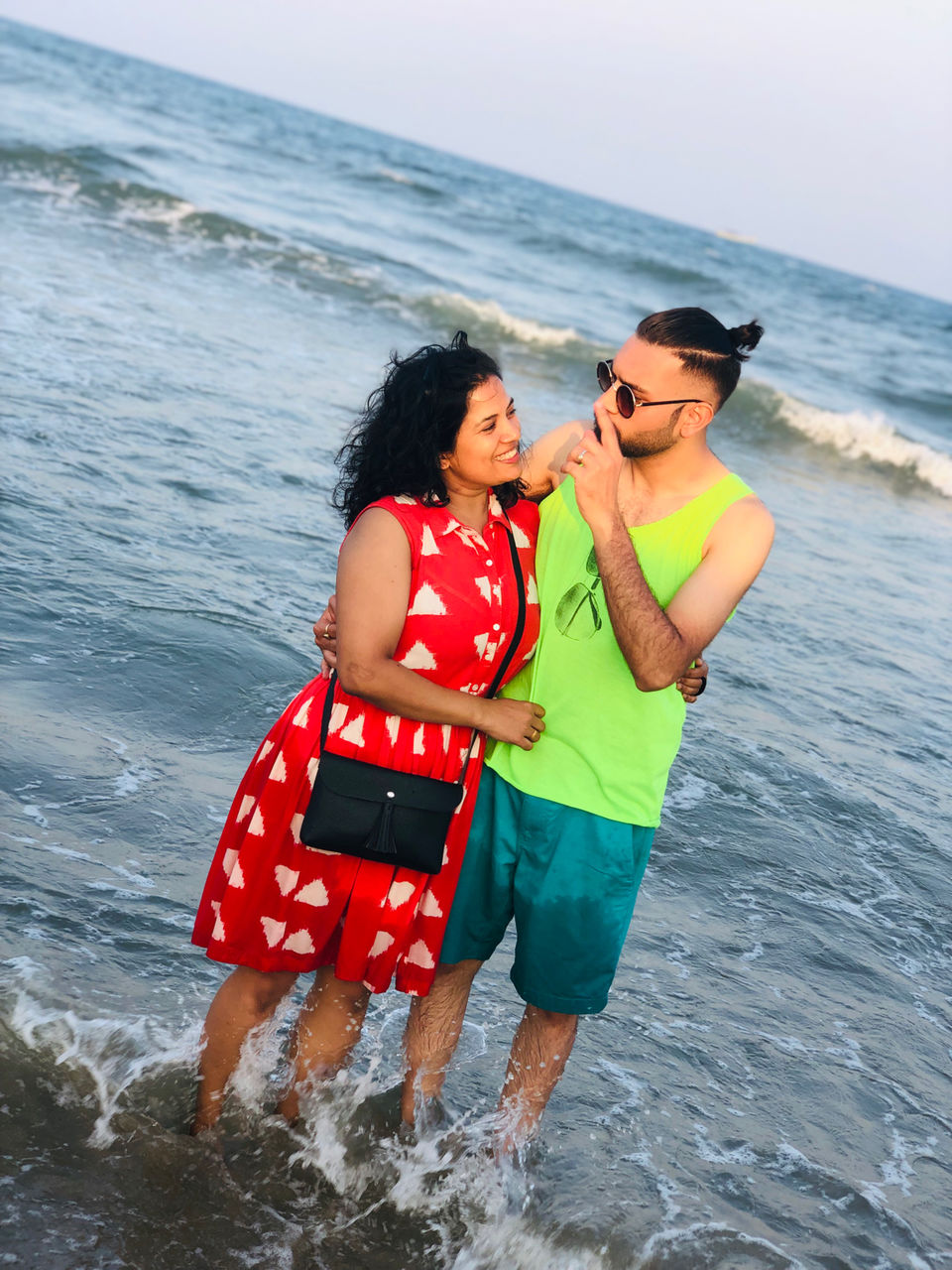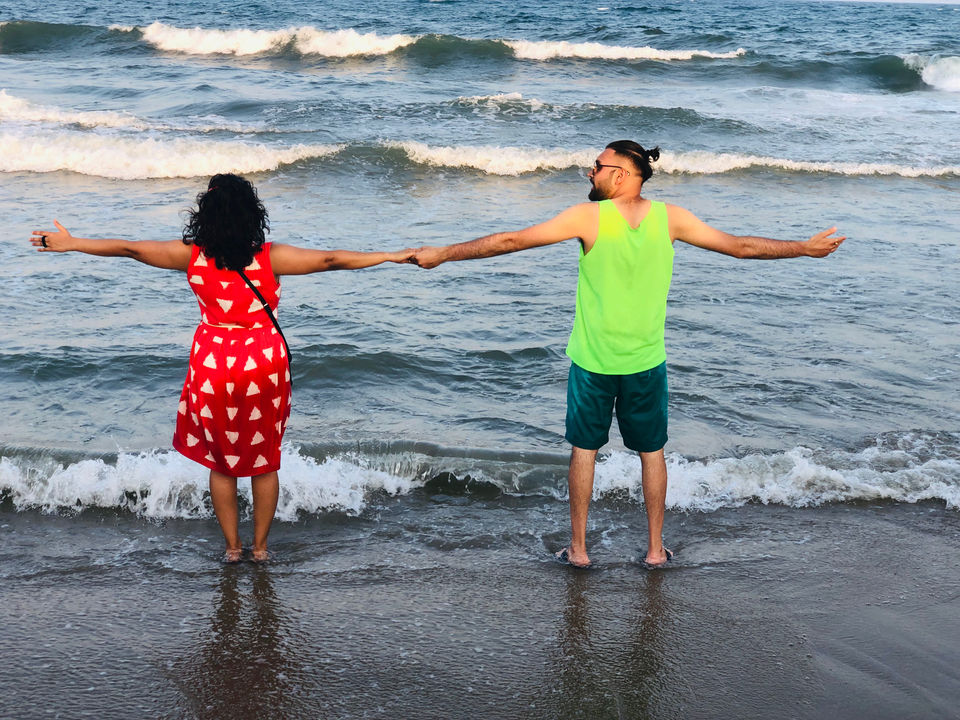 If you love water sports then this beach is perfect for you. So coming to this amazing beach it has sports activities done. There a huge set of water surfing trainers along with the person who is performing water surfing. The beach is full of life with hundreds of people playing around with friends and family. One of the most lively beaches of Pondicherry.. Another must visit beach in the evening if you are a sports junkie.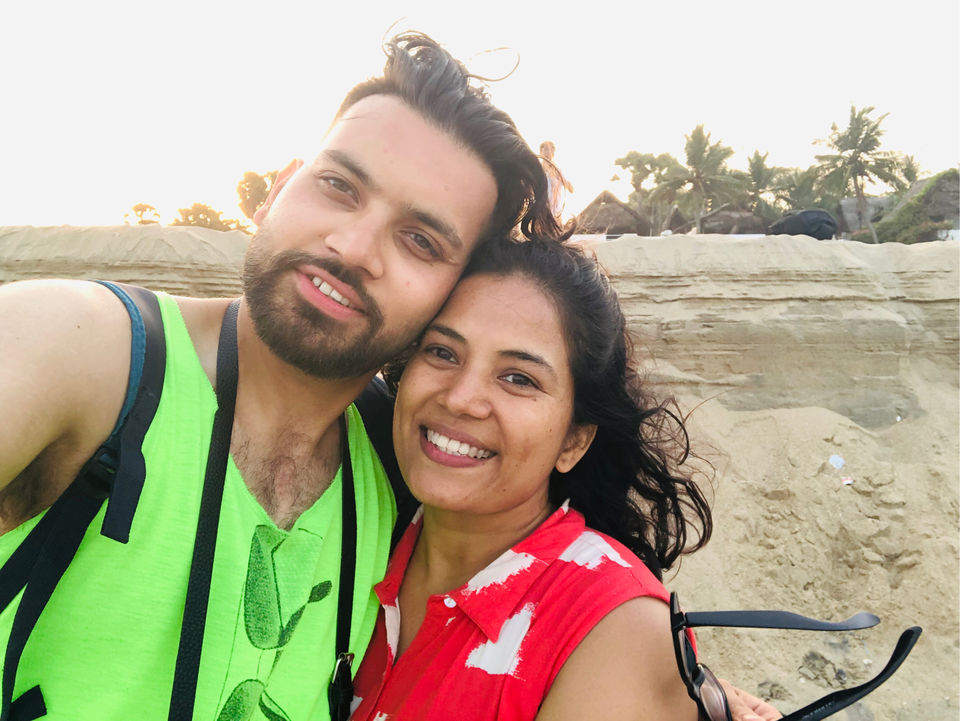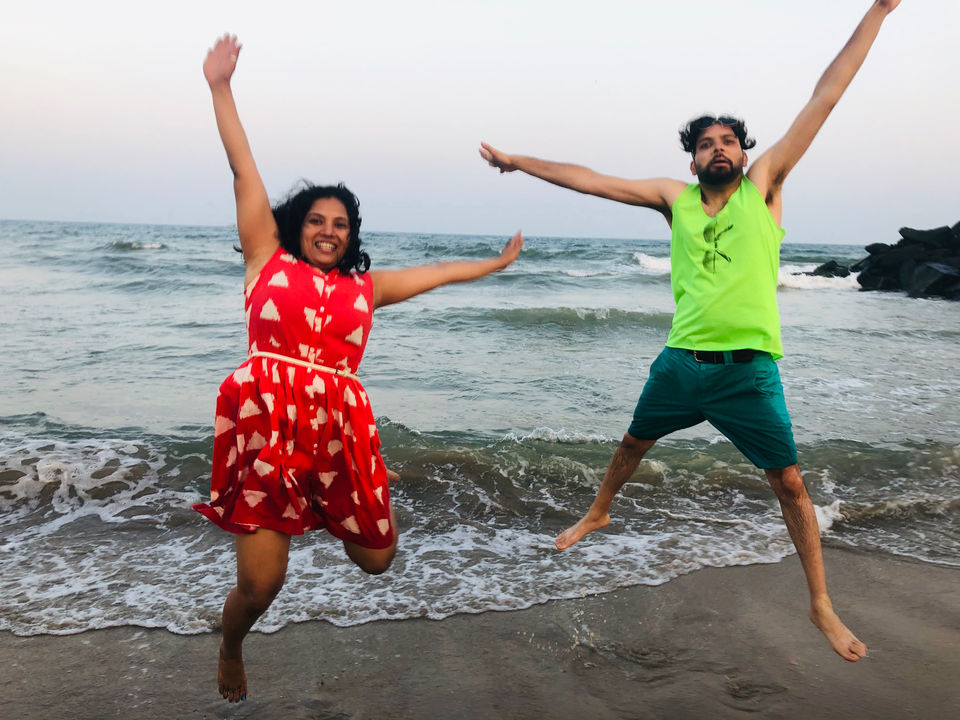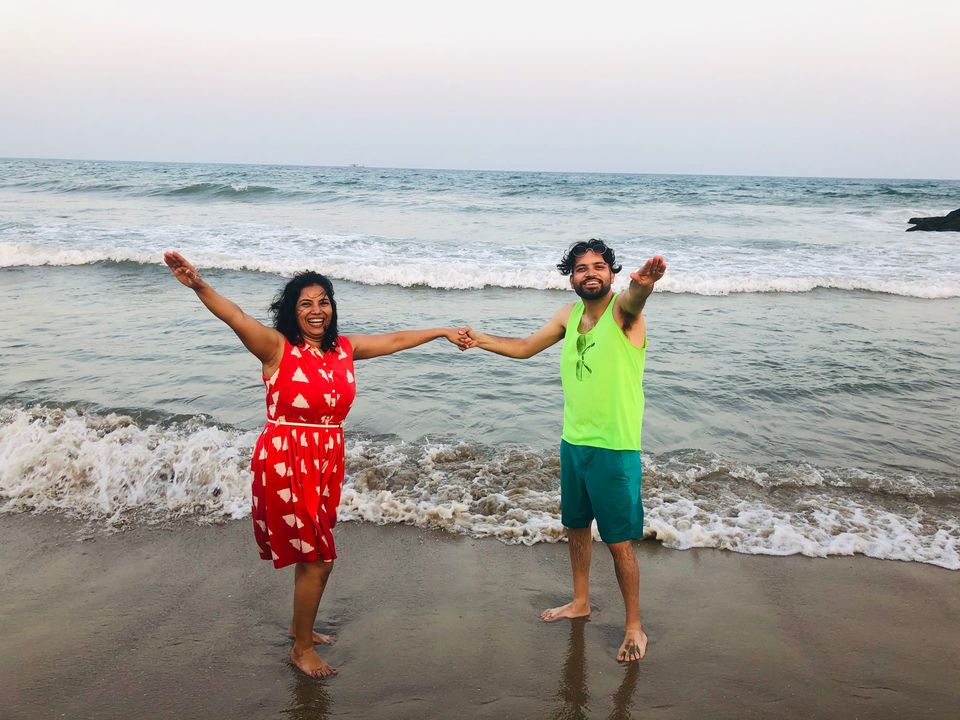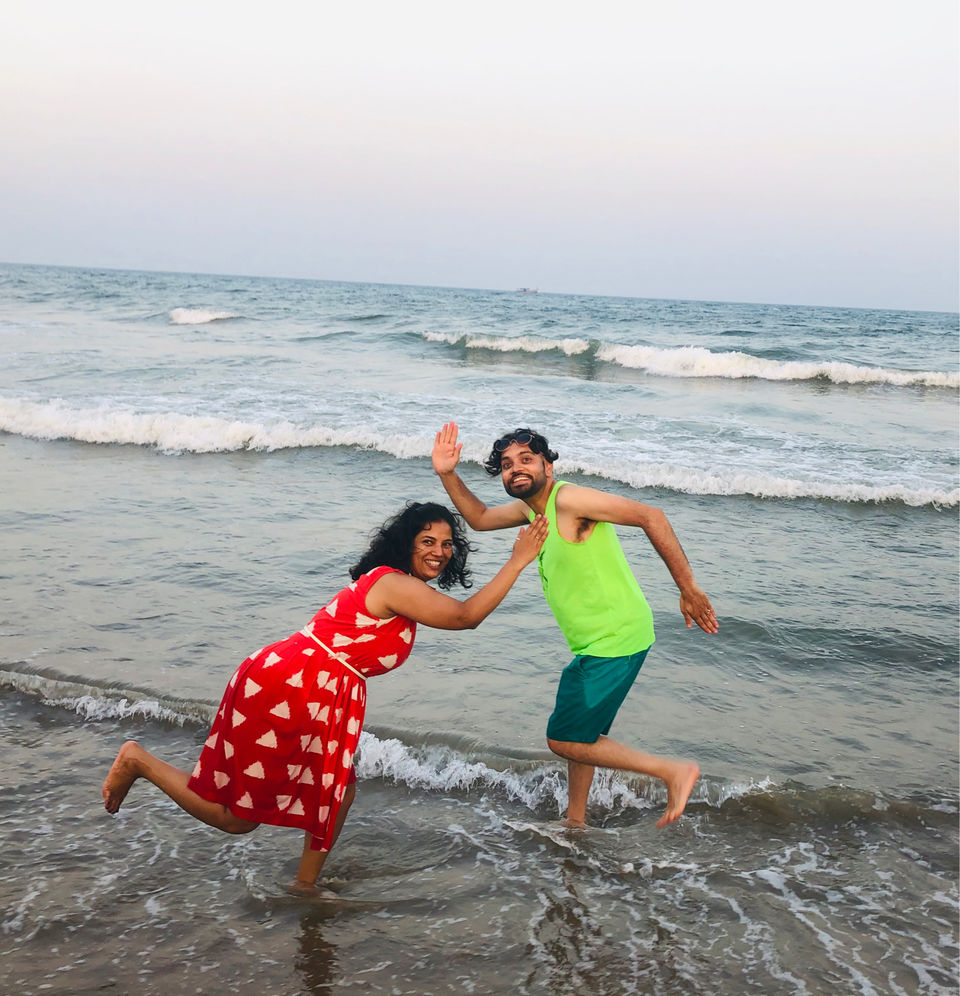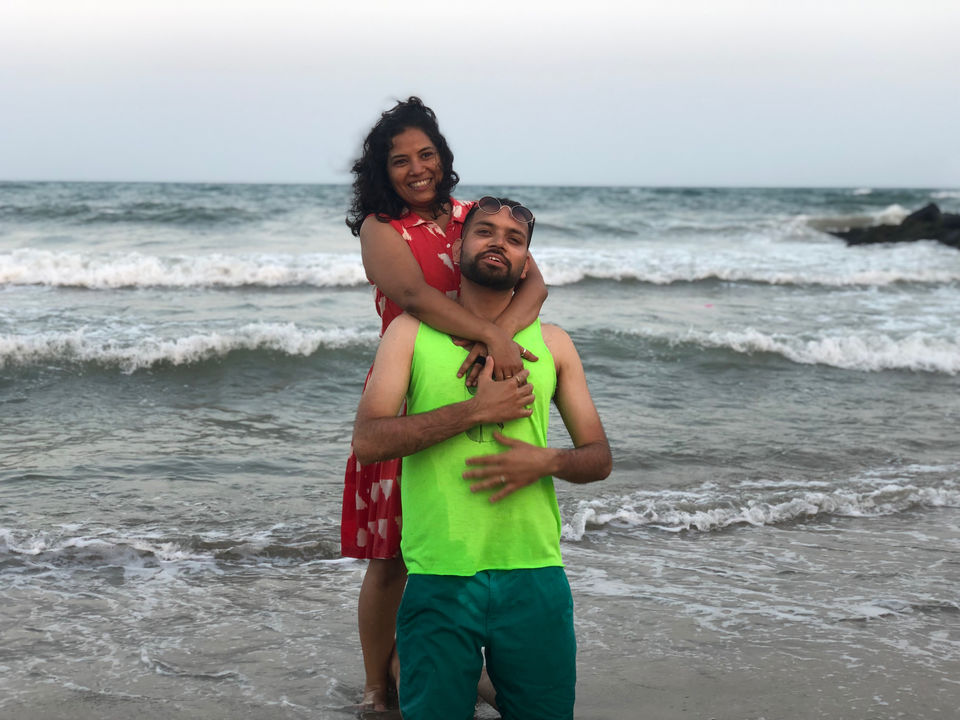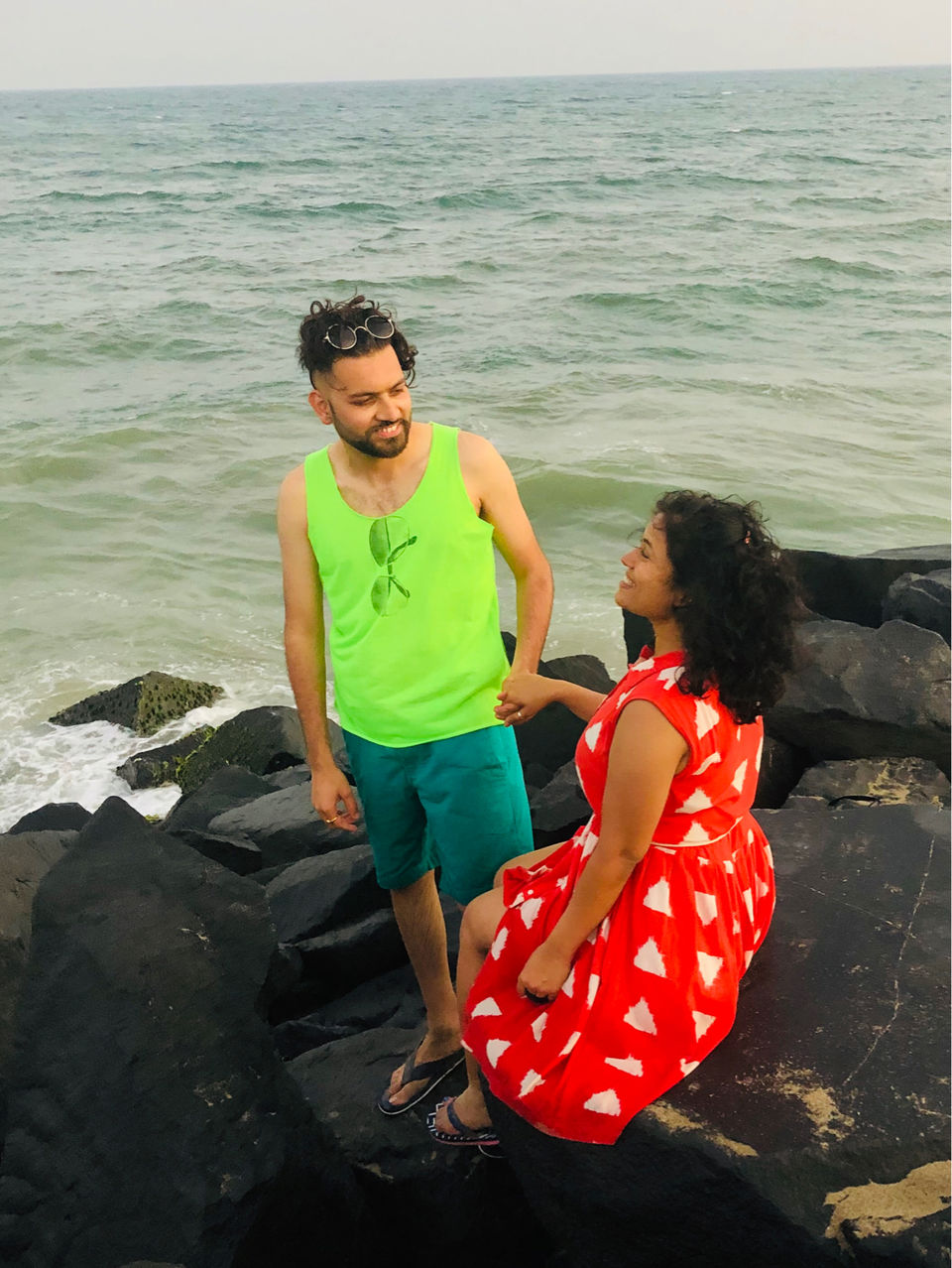 The most beautiful church i have come accross. It is located in the main city of Pondicherry which is some 20 kms away from Auroville. The vibe is so positive here. No photography and videography allowed inside the church premises. I was caught by father so be careful.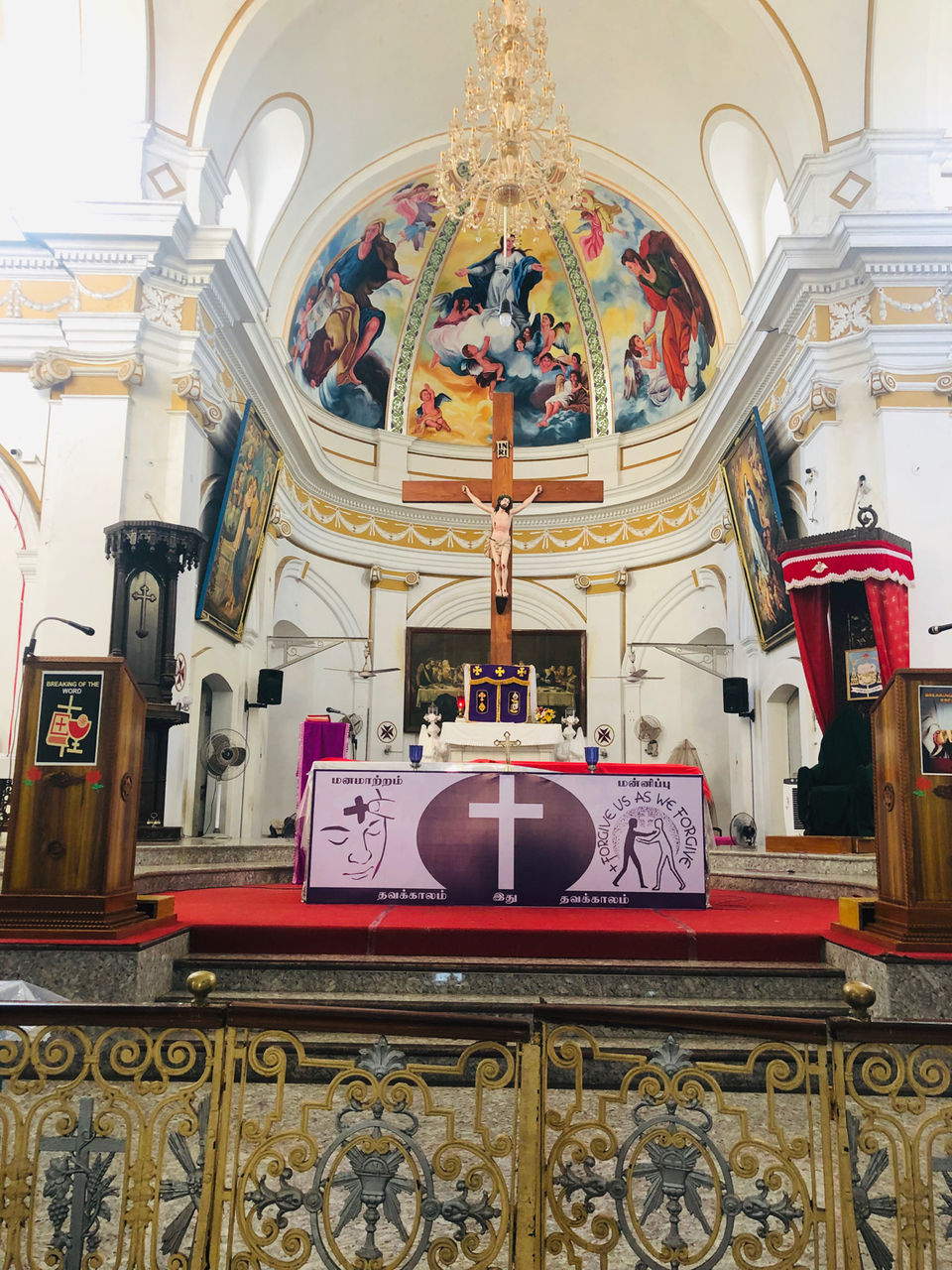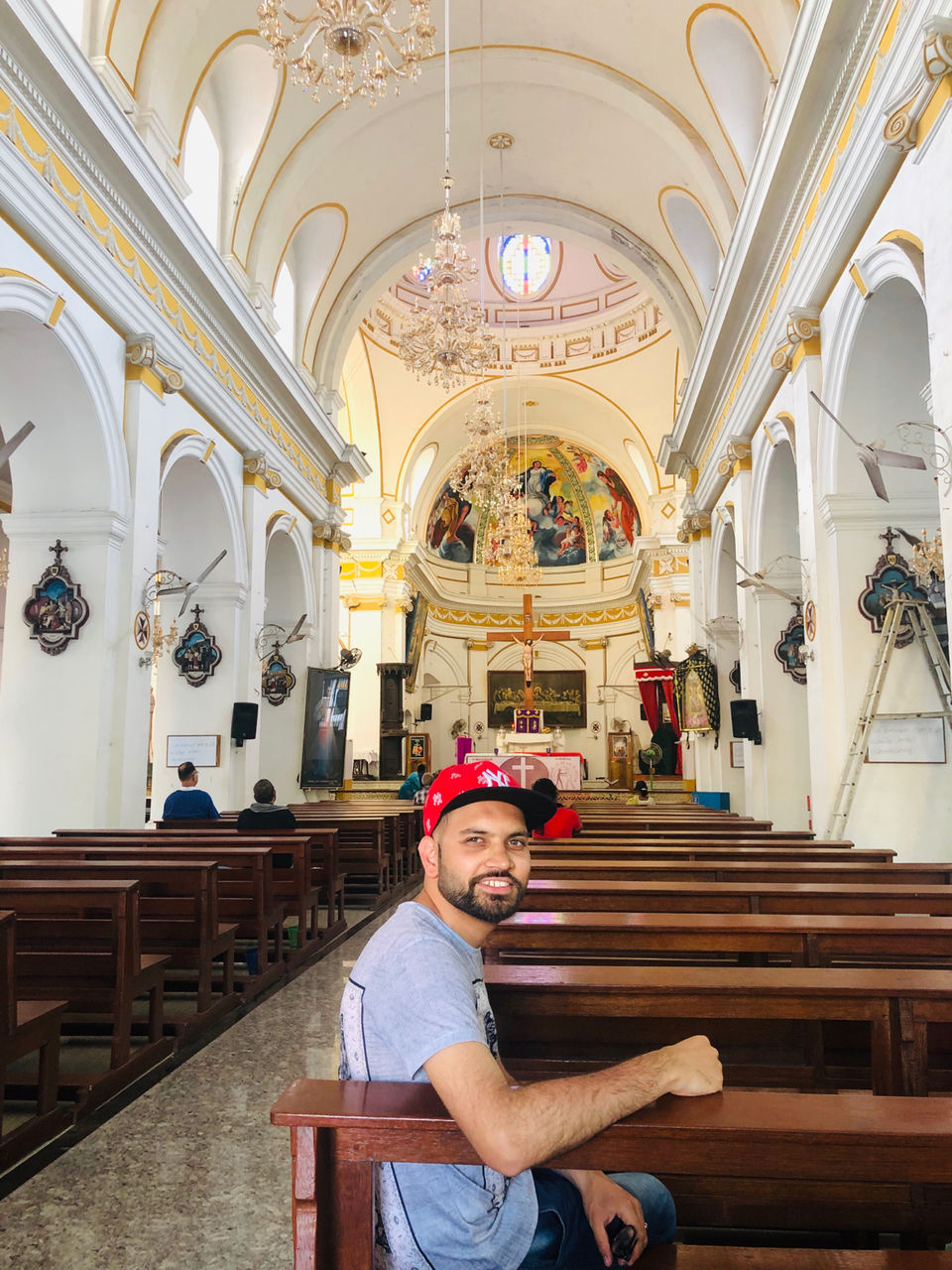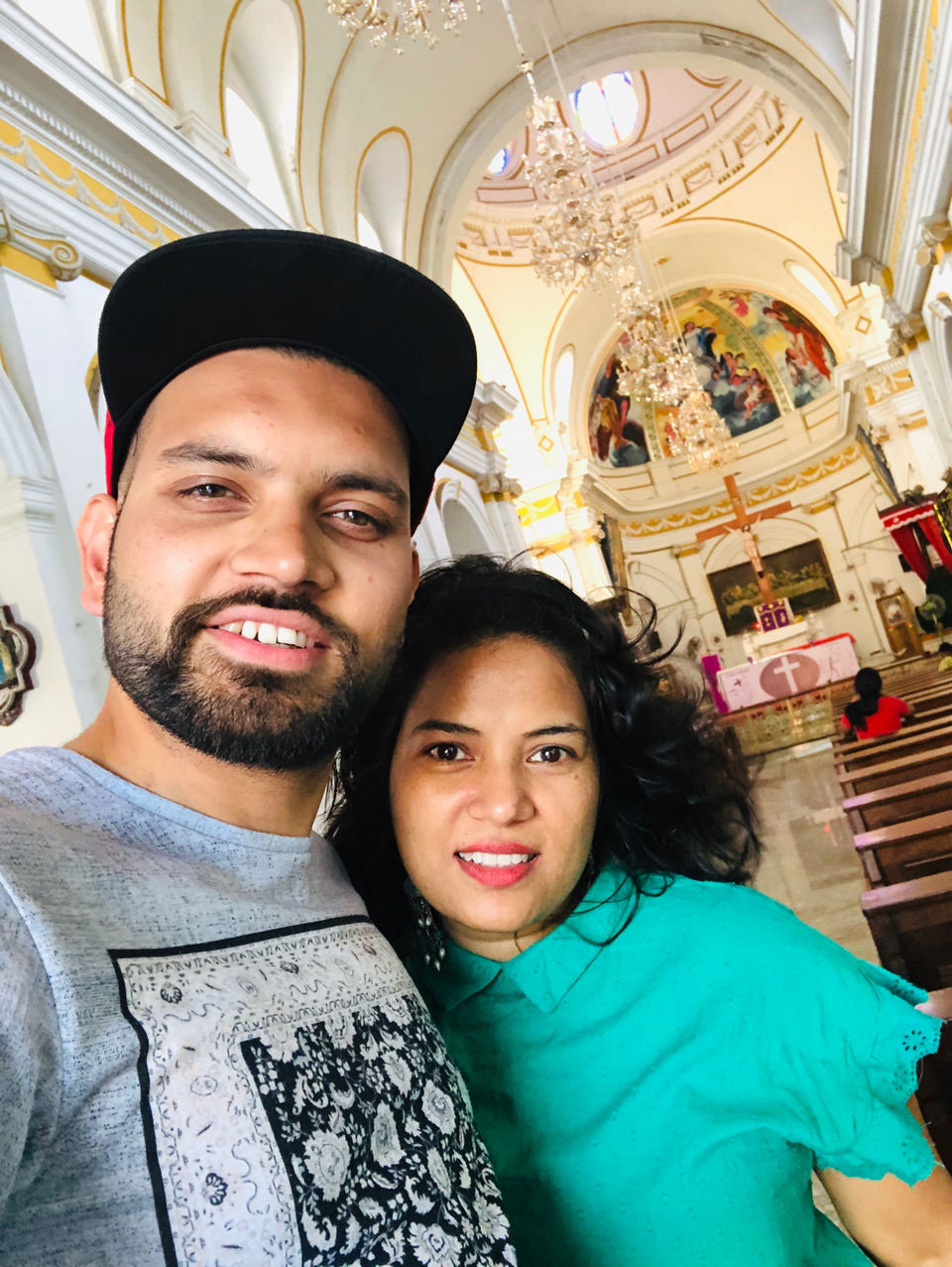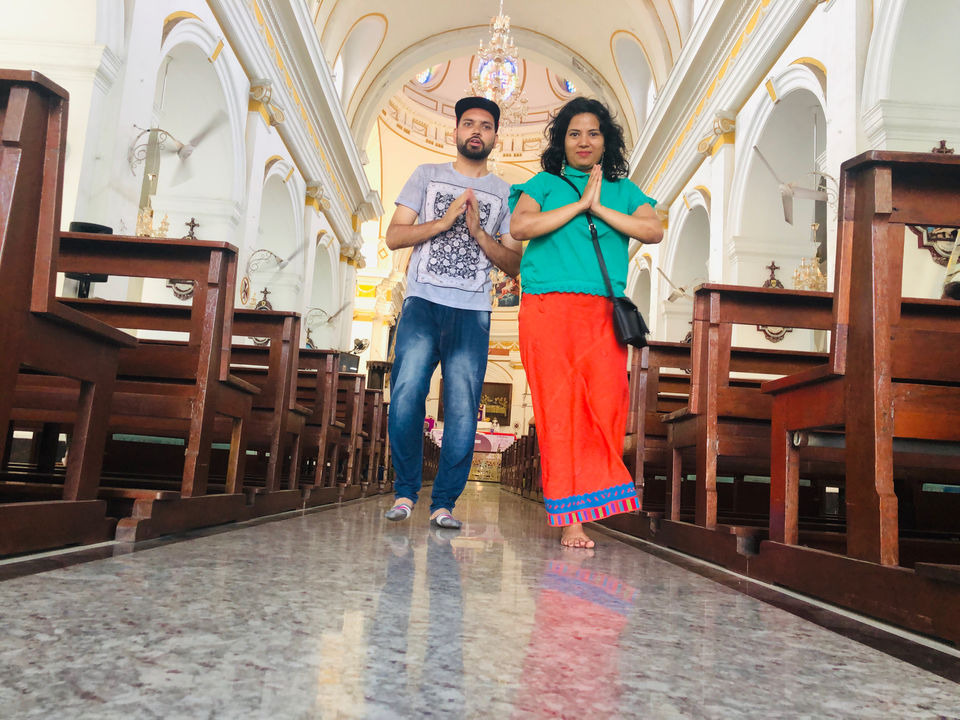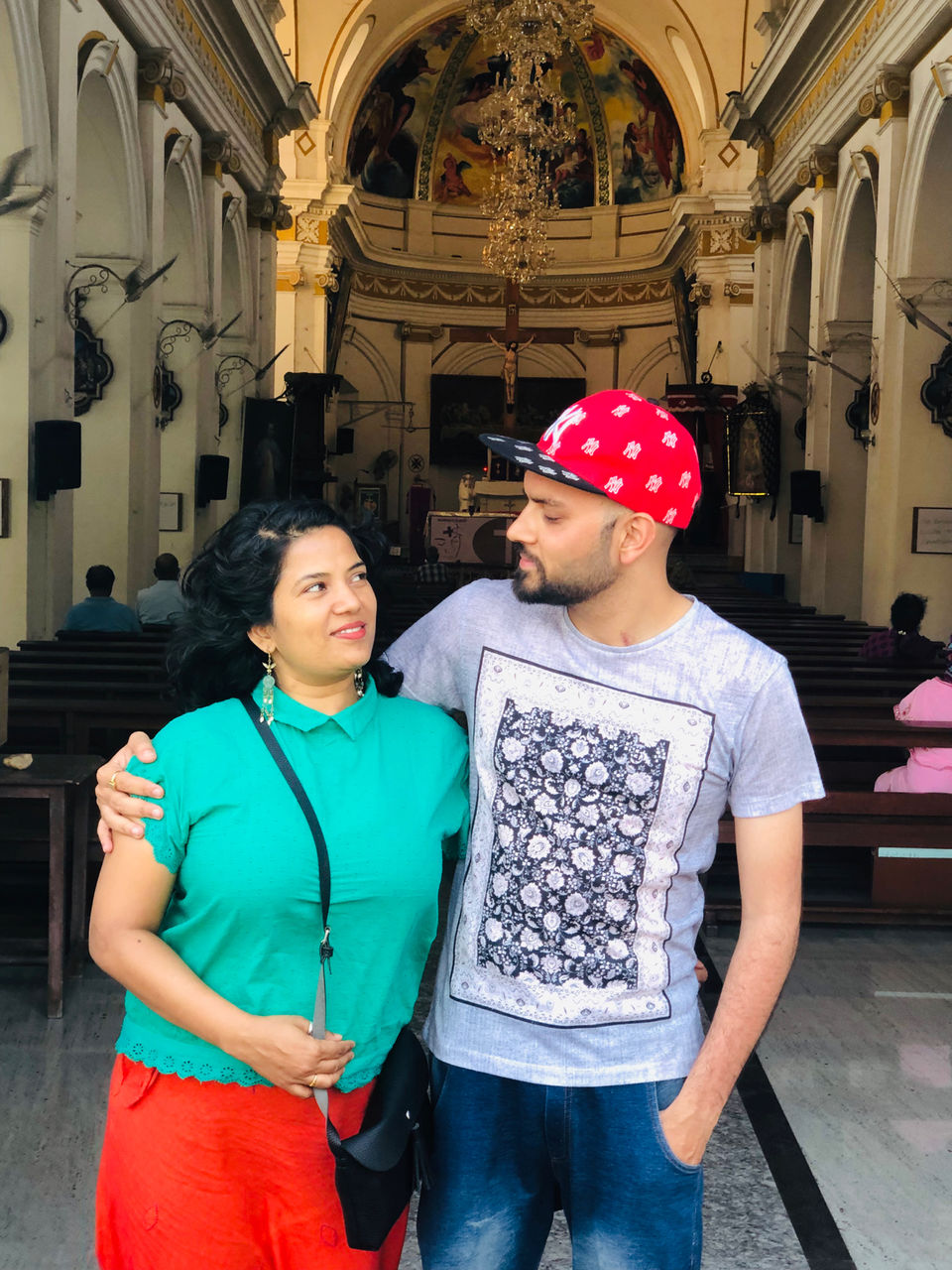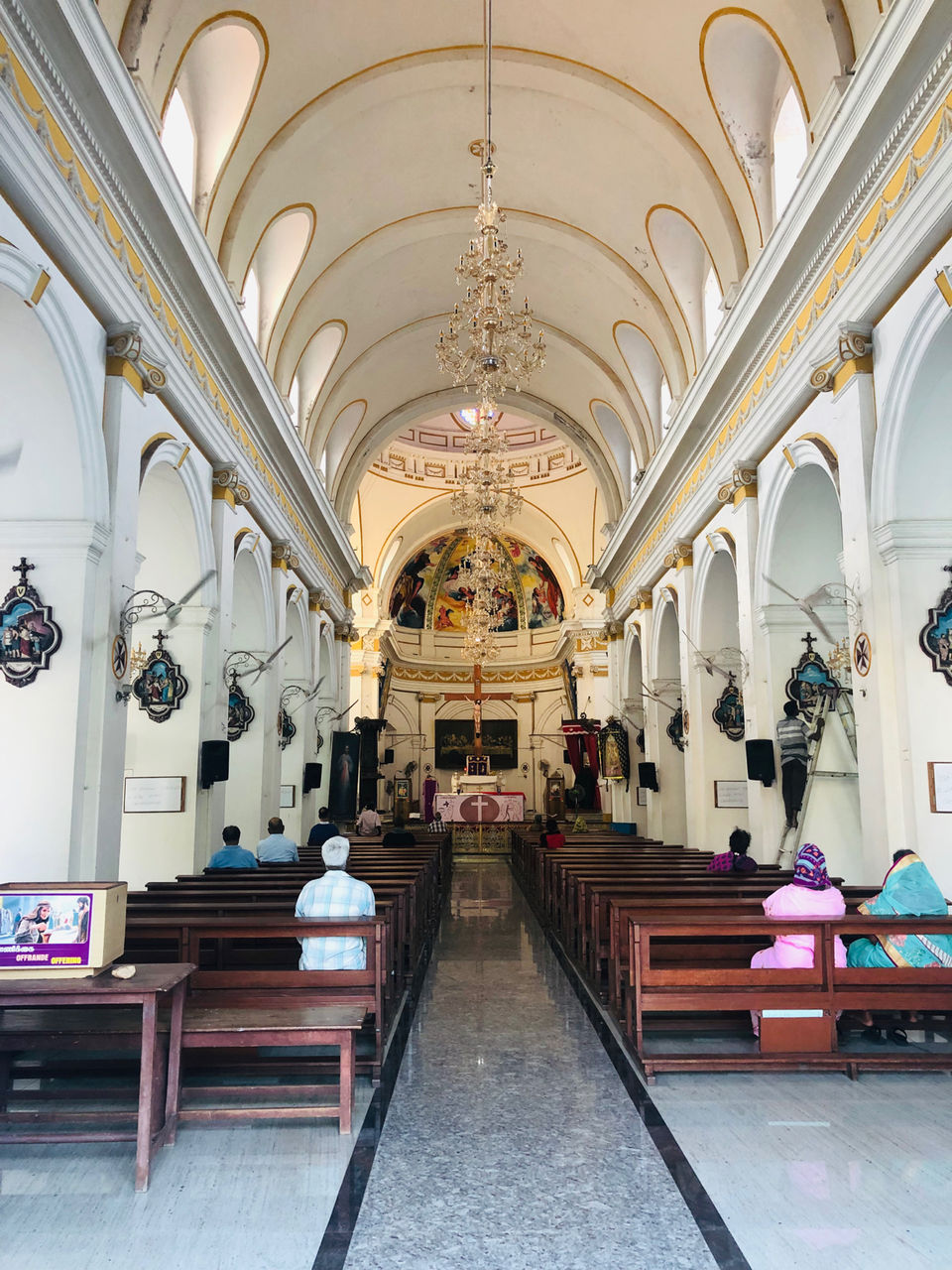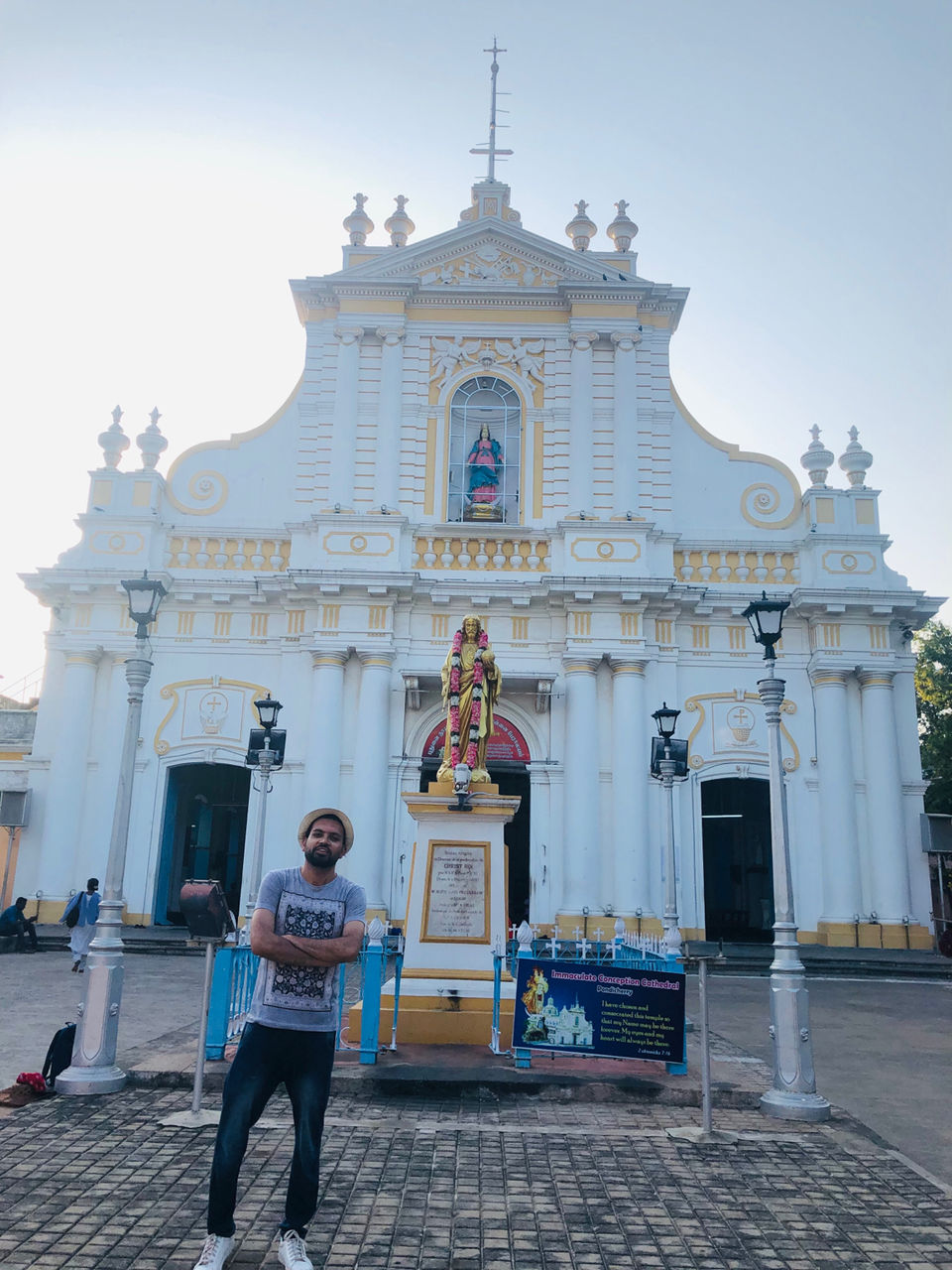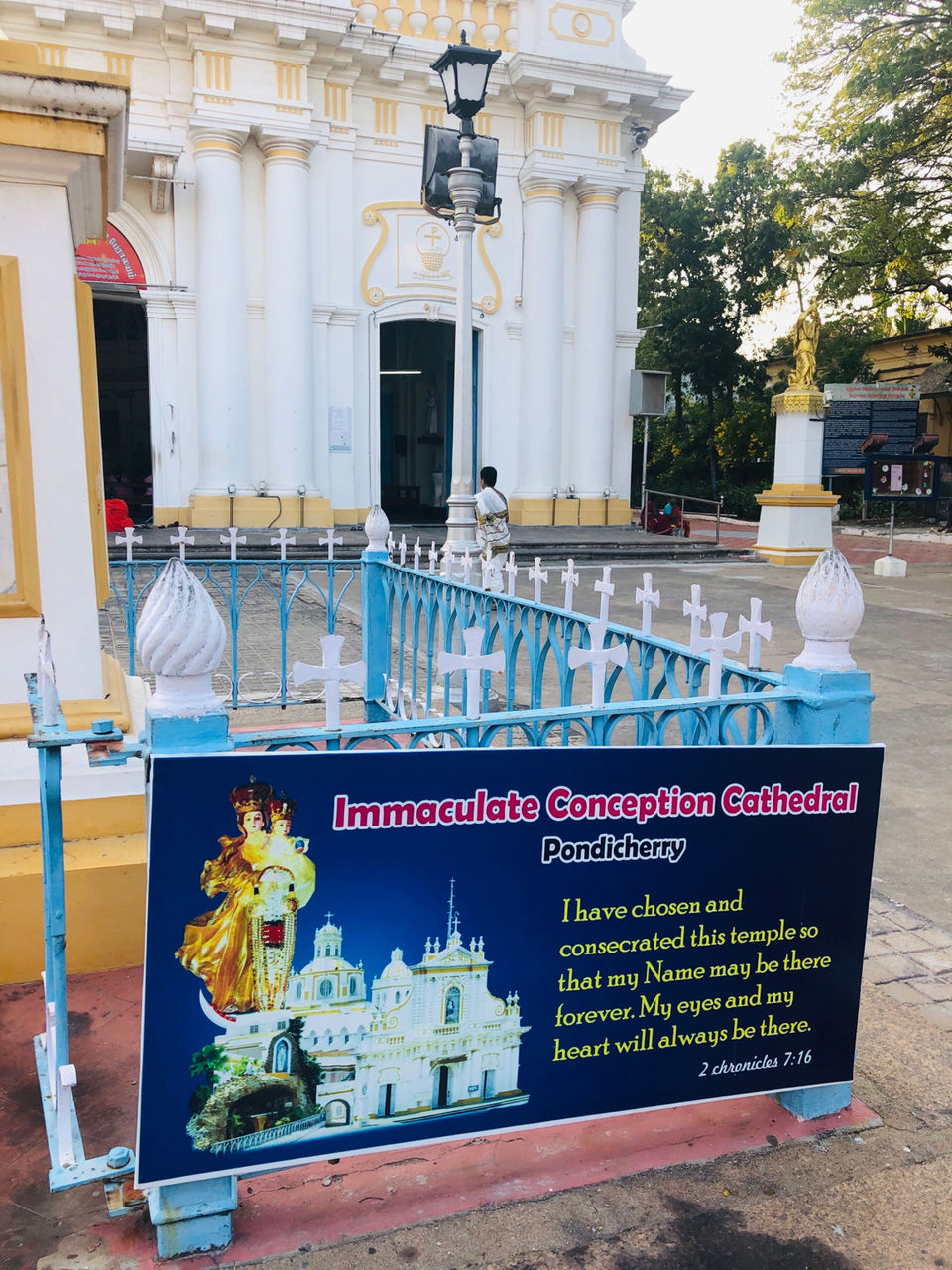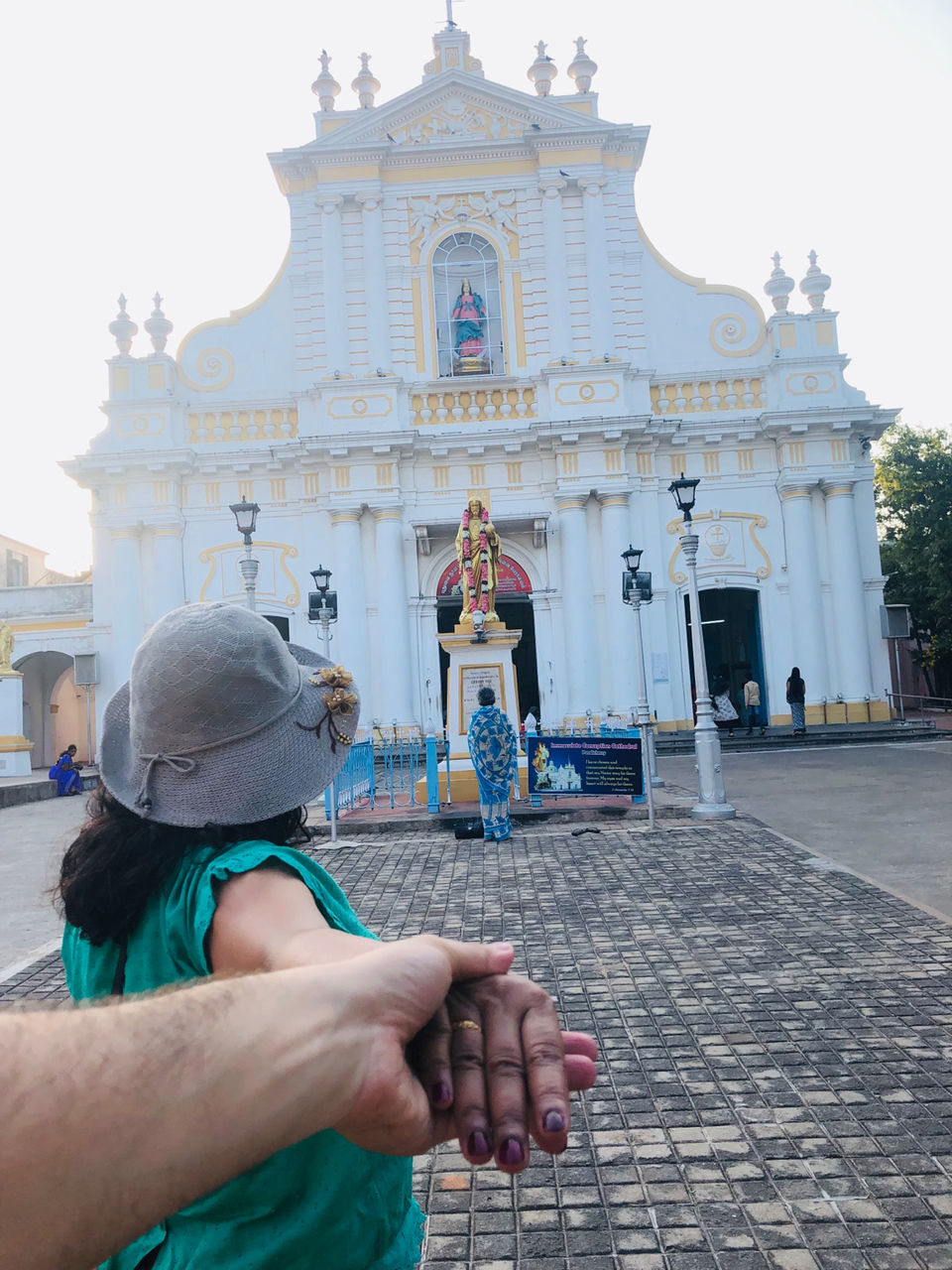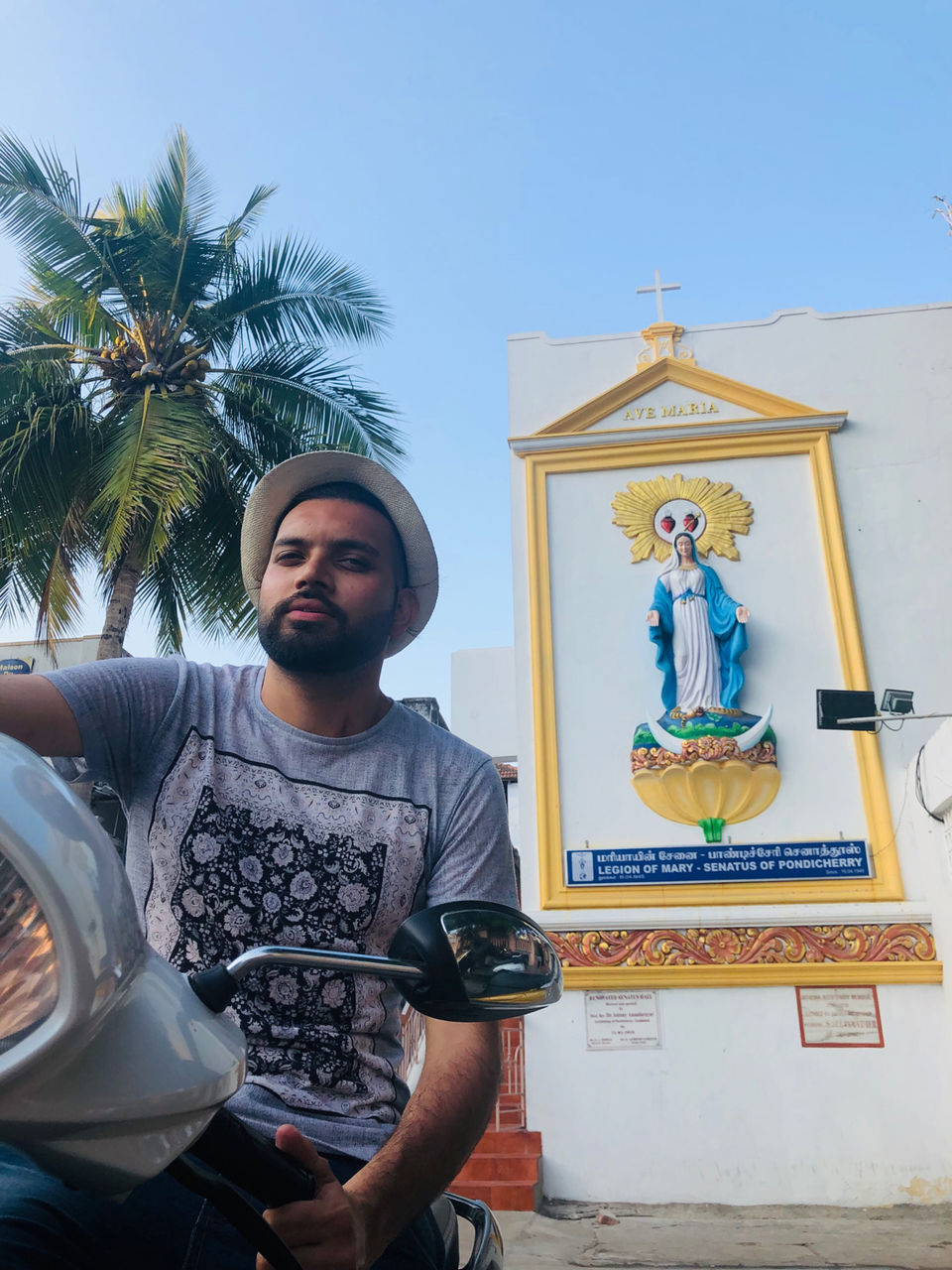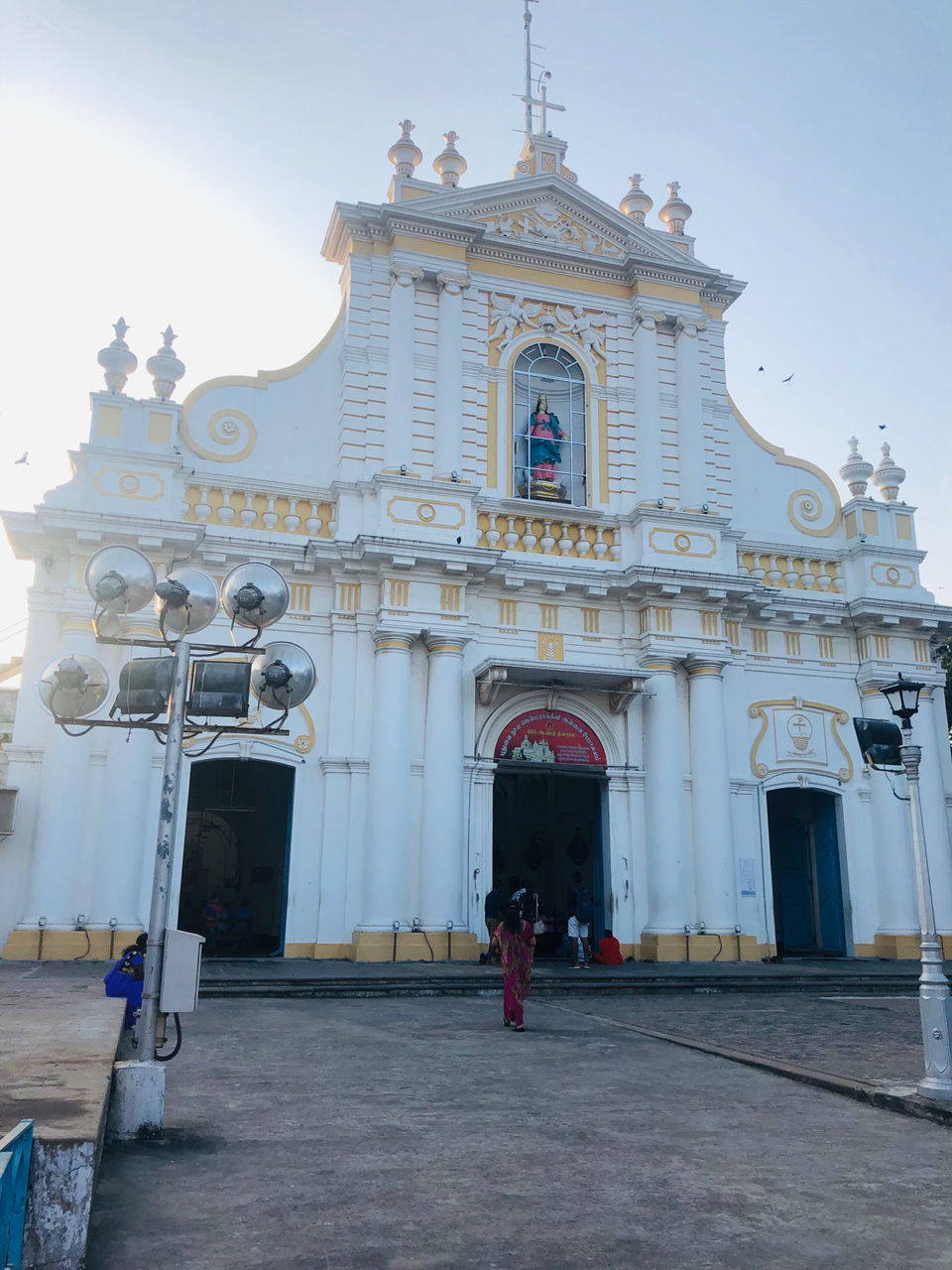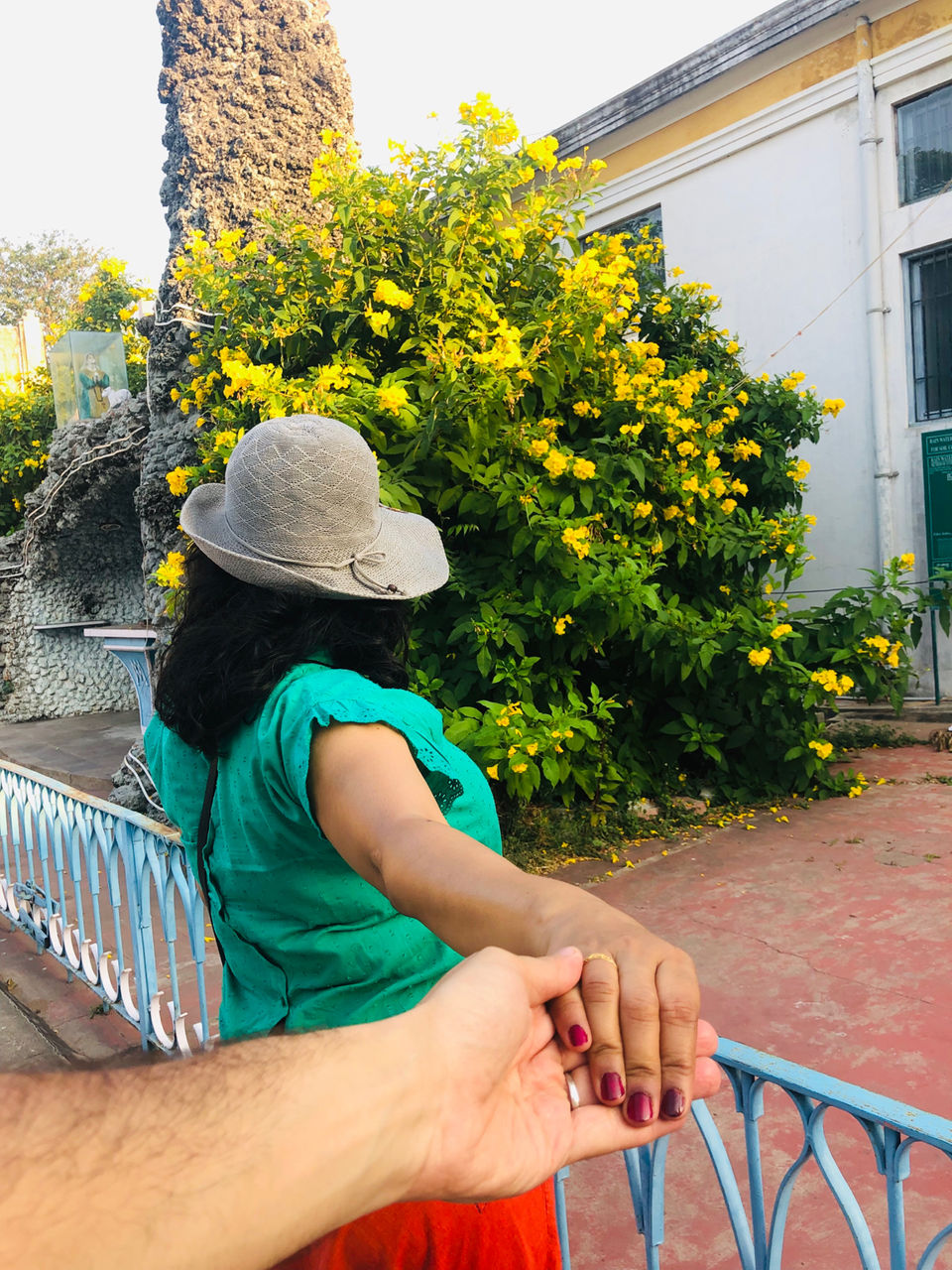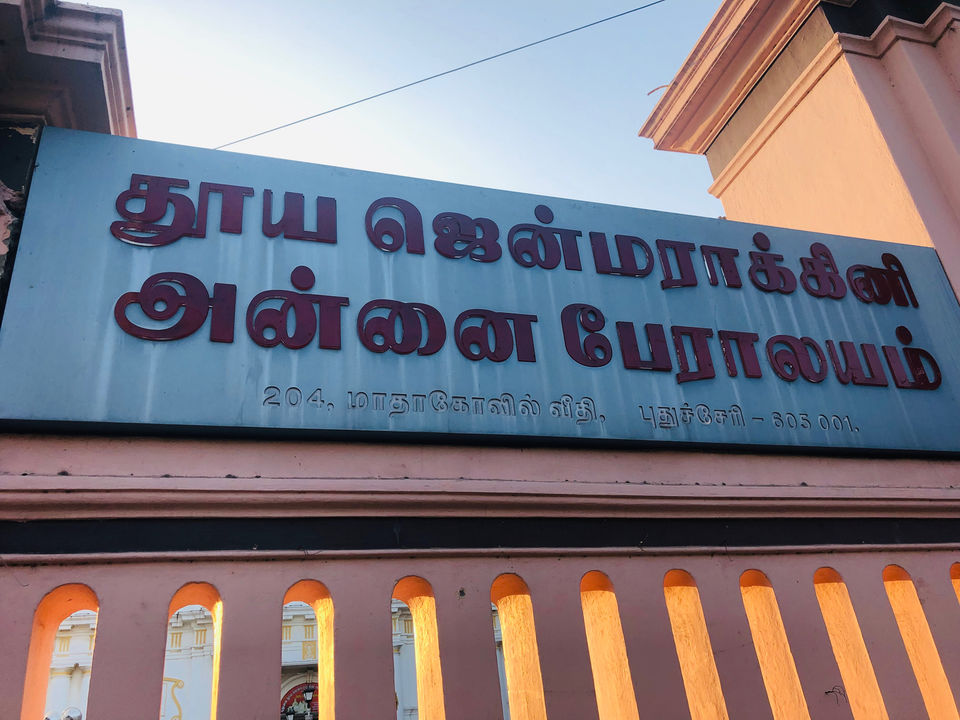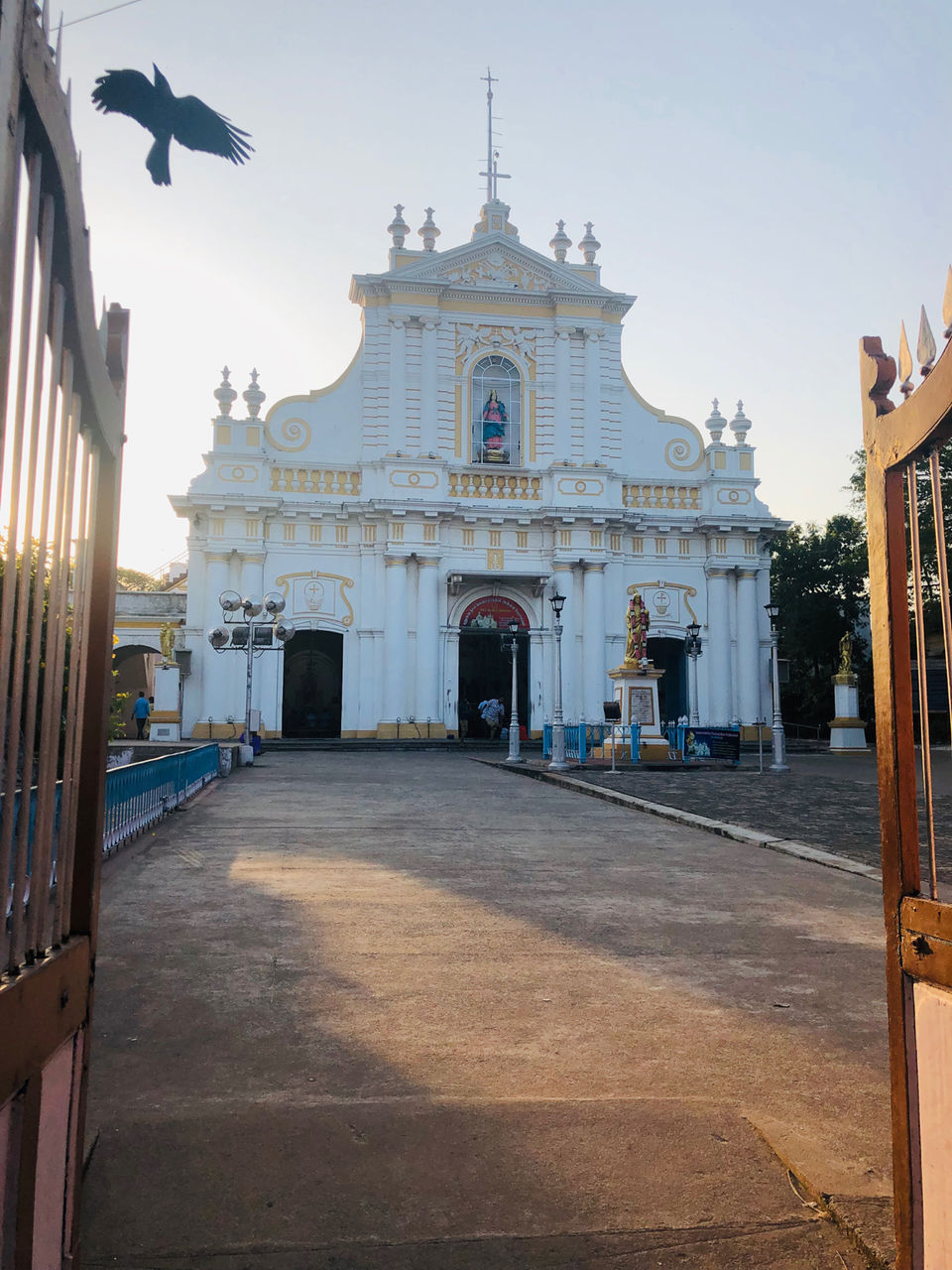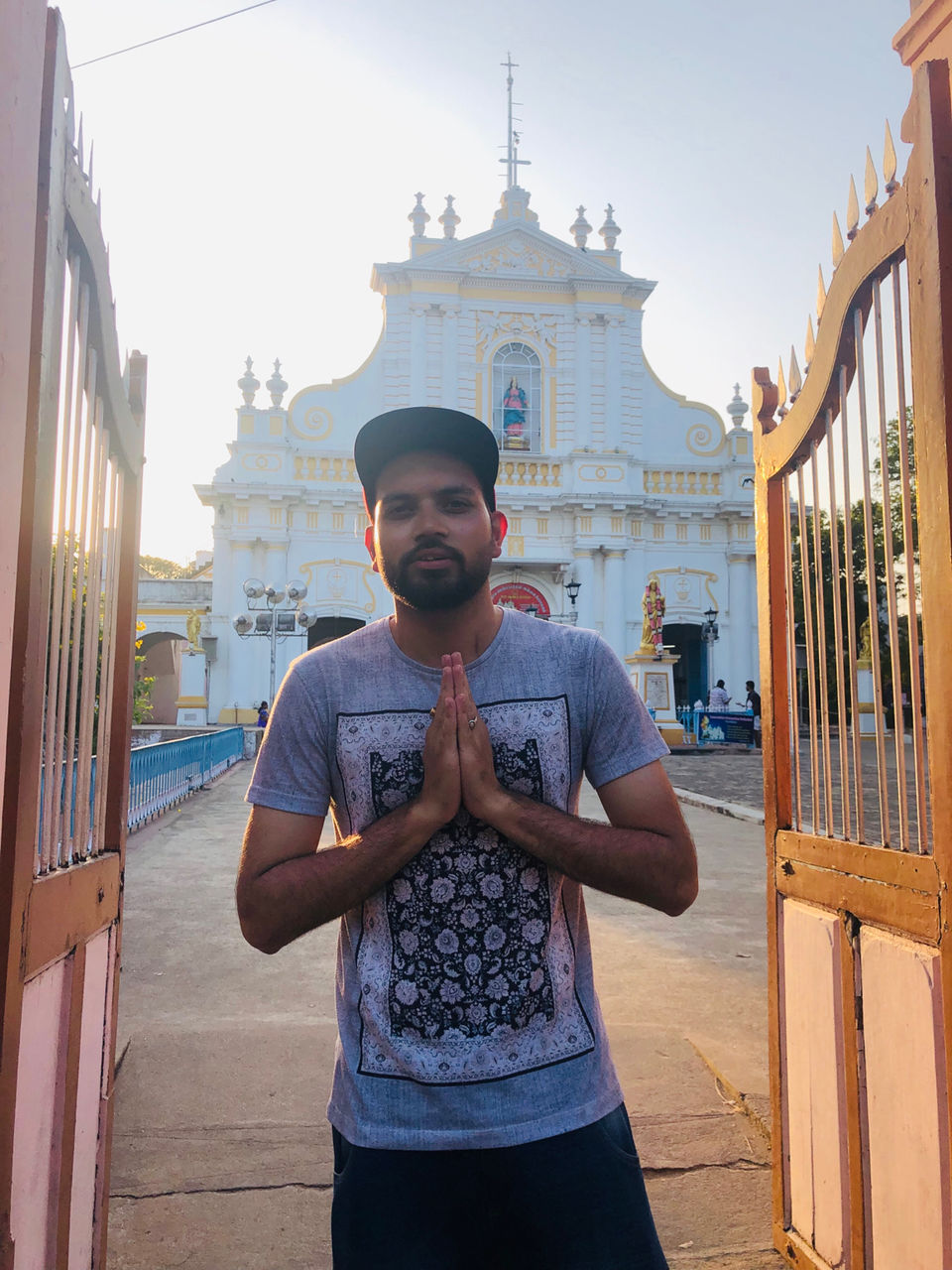 Dr B.R Ambedkar Manimandabam - The place is dedicated to the great leader of India. It has some really amazing facts and figures about this man. A statue is bulit which shows that everyone is equal. No ticket charges. Totally free of cost. You need to remove the shoes. No shoe charges as well. Located near the promenade beach.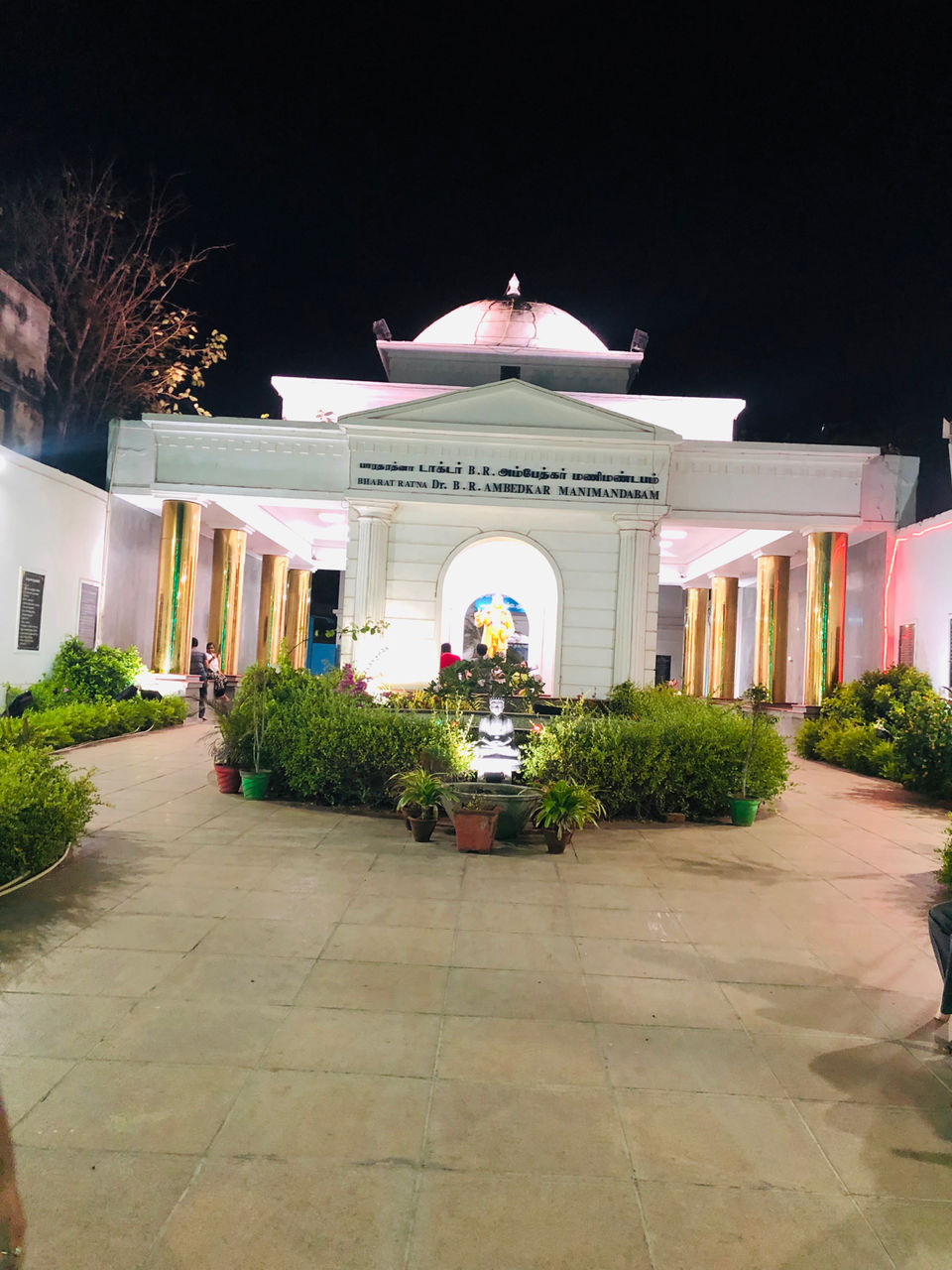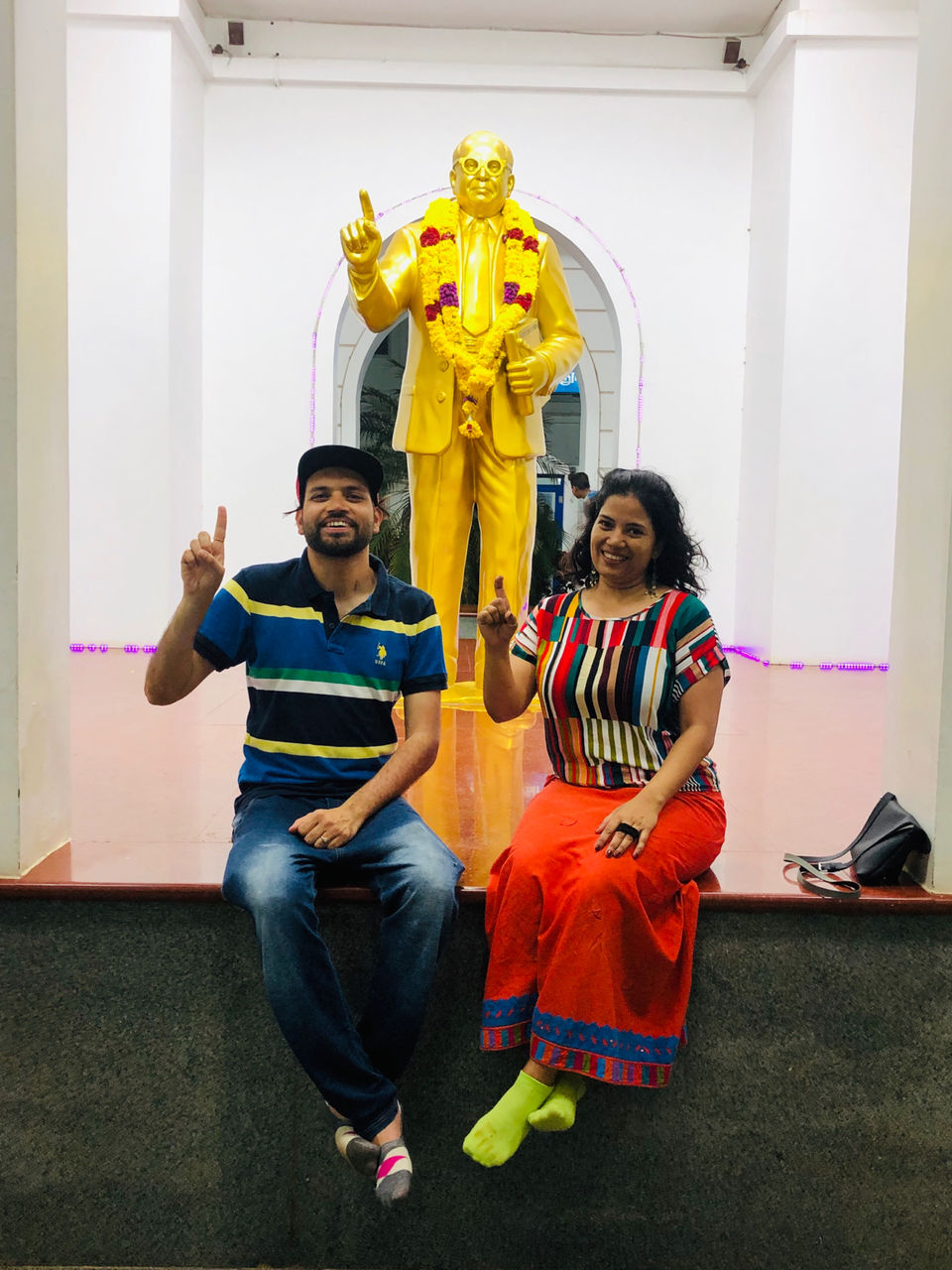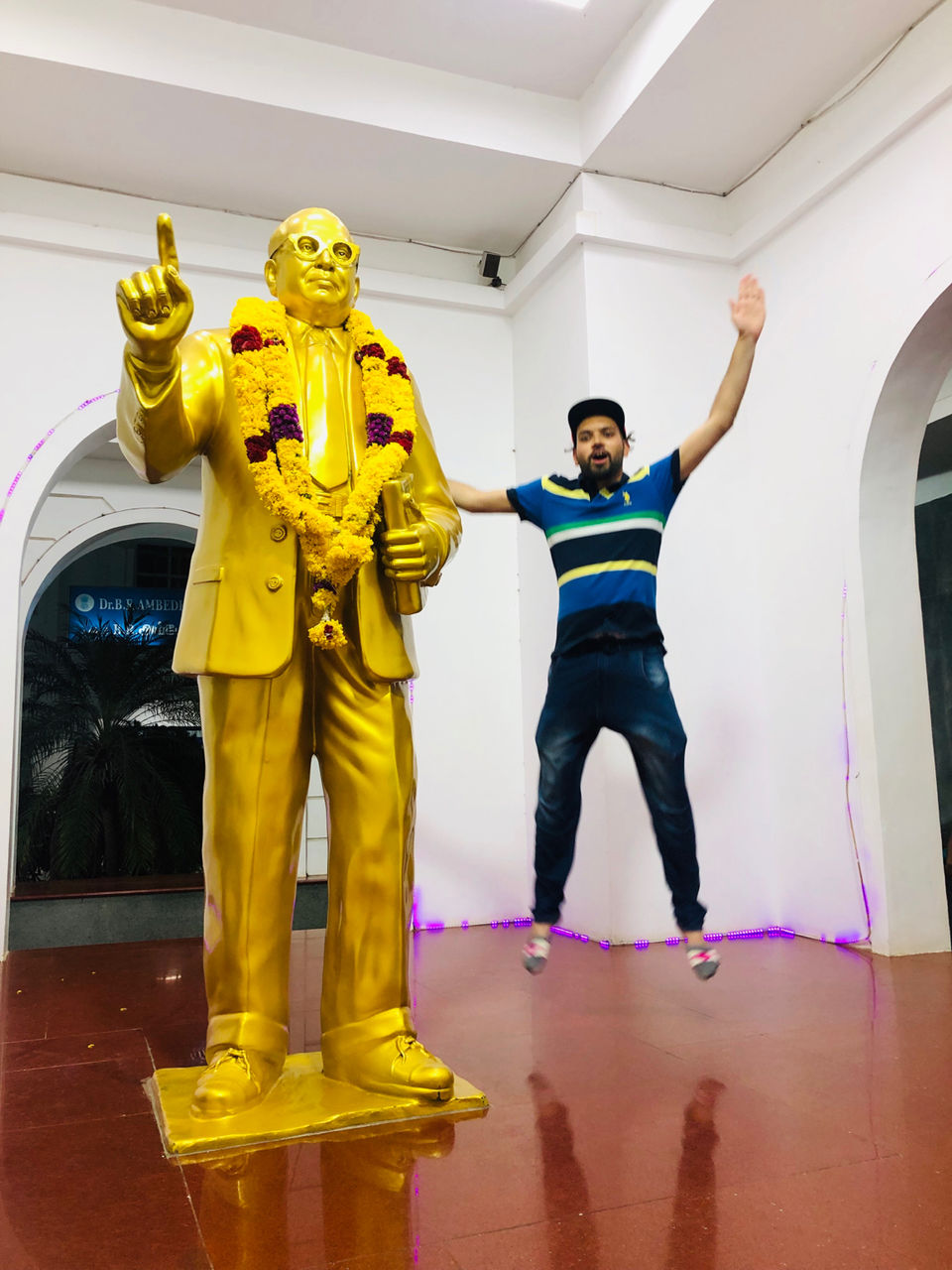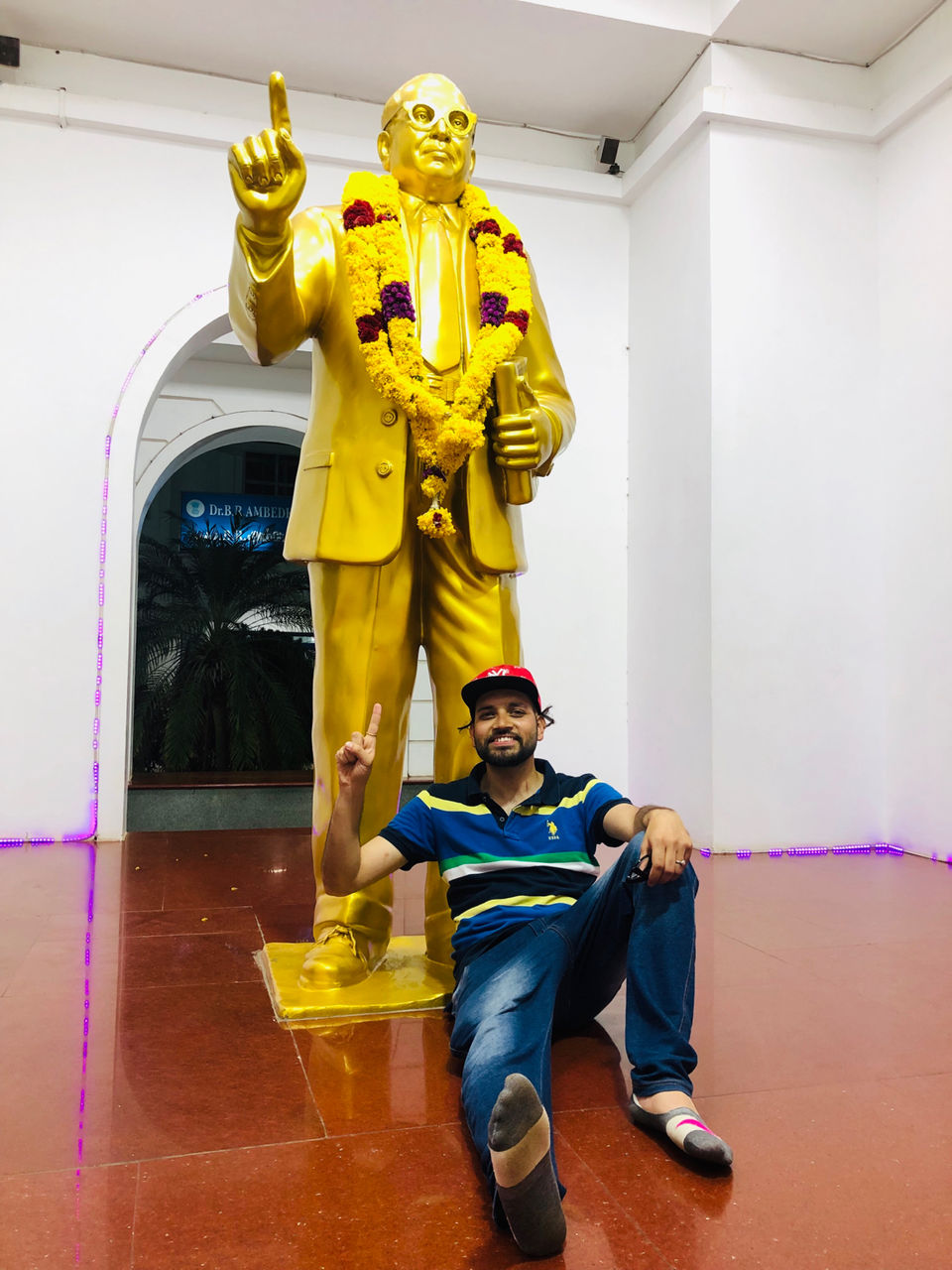 Now coming to the most most beautiful location in the entire Pondicherry and Auroville. Matrimandir is the most surreal place to visit and you cannot miss the place at any cost. So the booking has to be done a day prior. There is no ticket and charges. You just need to show your idendity card to the person and they issue a day pass for the following day. A video about Auroville is shown to you first and then there is a 10 min bus ride from Auroville visitor centre to Matrimandir. After we reach the mandir a brief history about the place is told by the guide. The whole tour is done by walking around and it takes 2 hours to complete the whole process. The most amazing thing i found was there is a centre point in the mandir where sunlight reflects from a height of 30 feet. I could not believe my eyes once i first saw it. So now lets wind up about this place. So make sure to visit this mandir for sure whenever you plan your Pondicherry visit.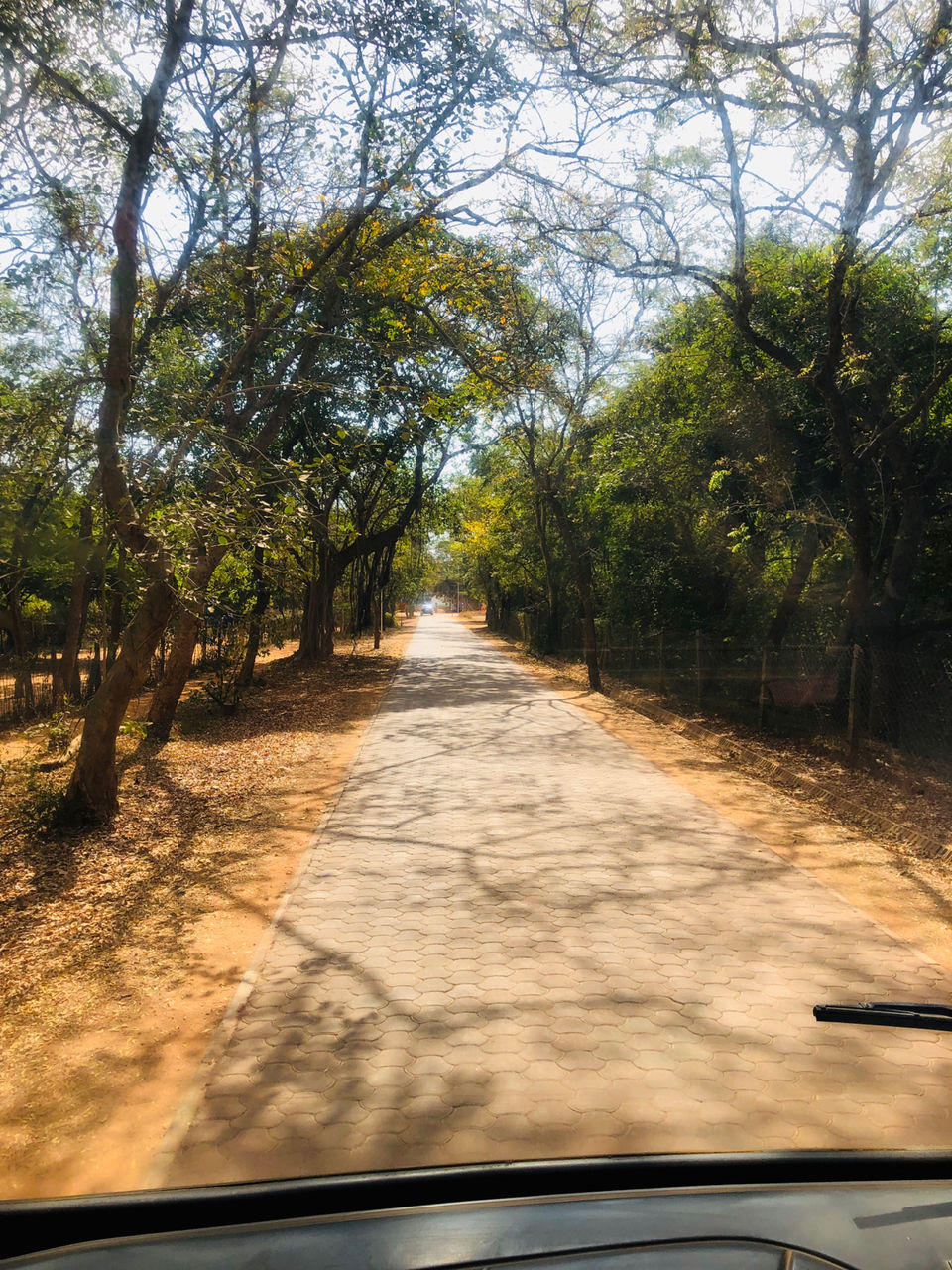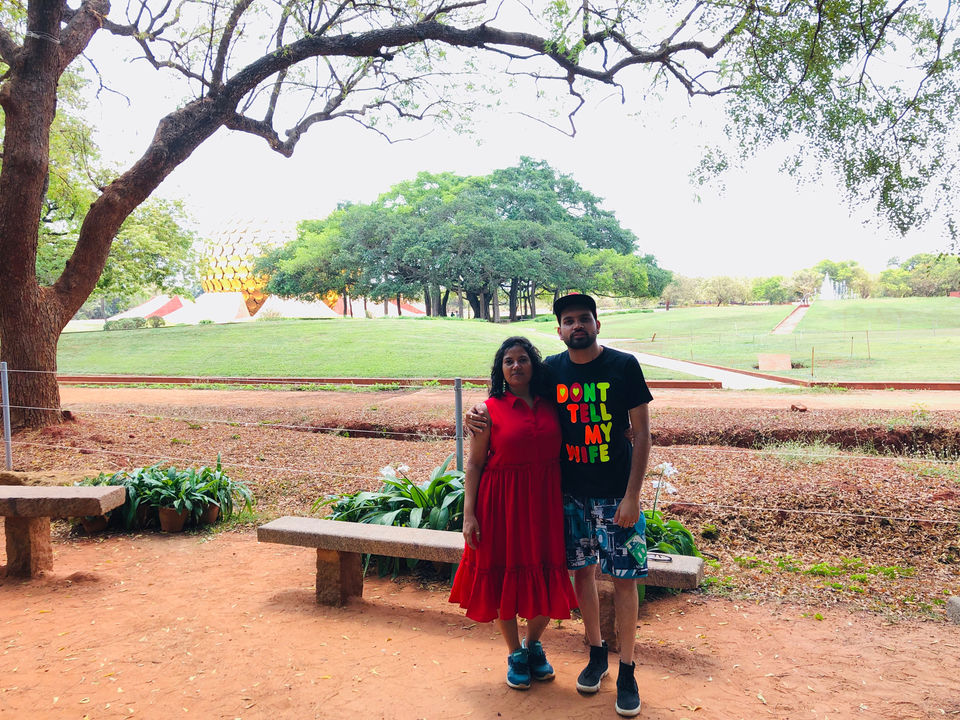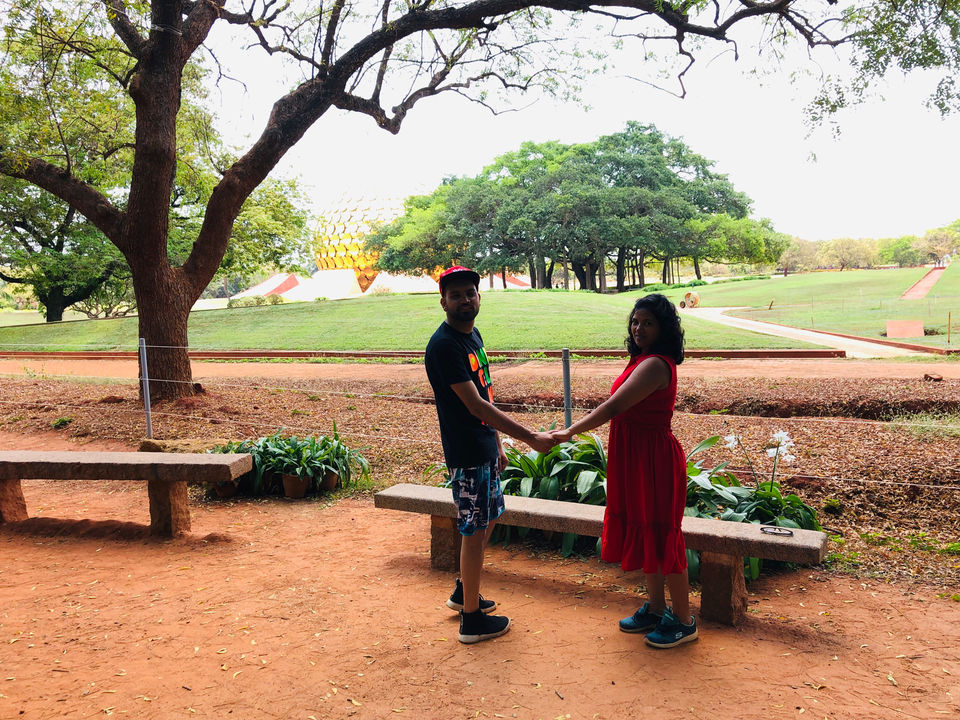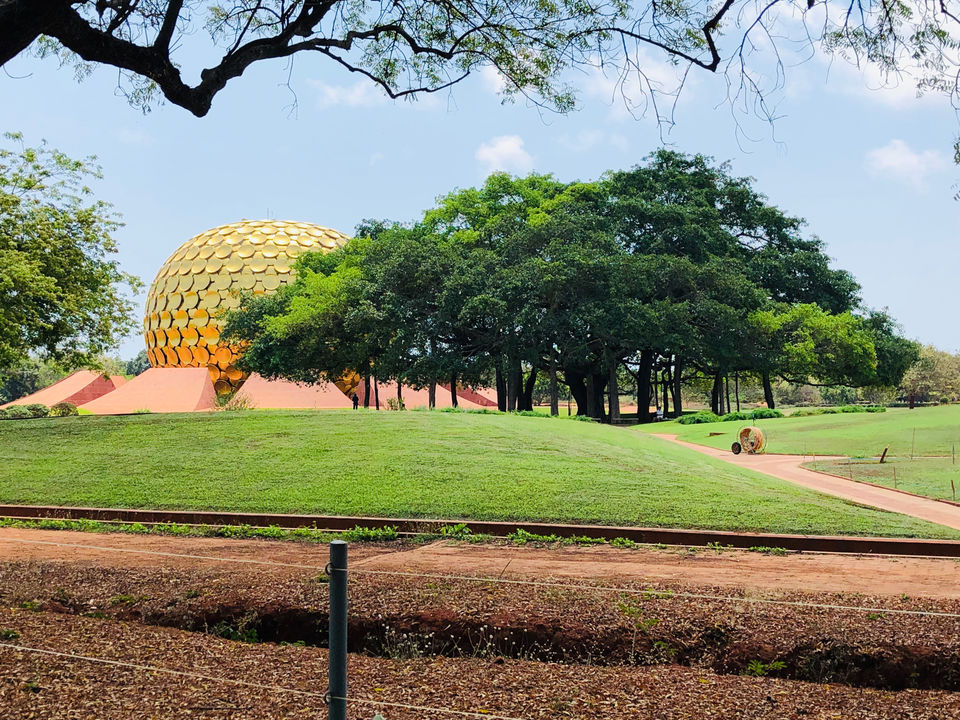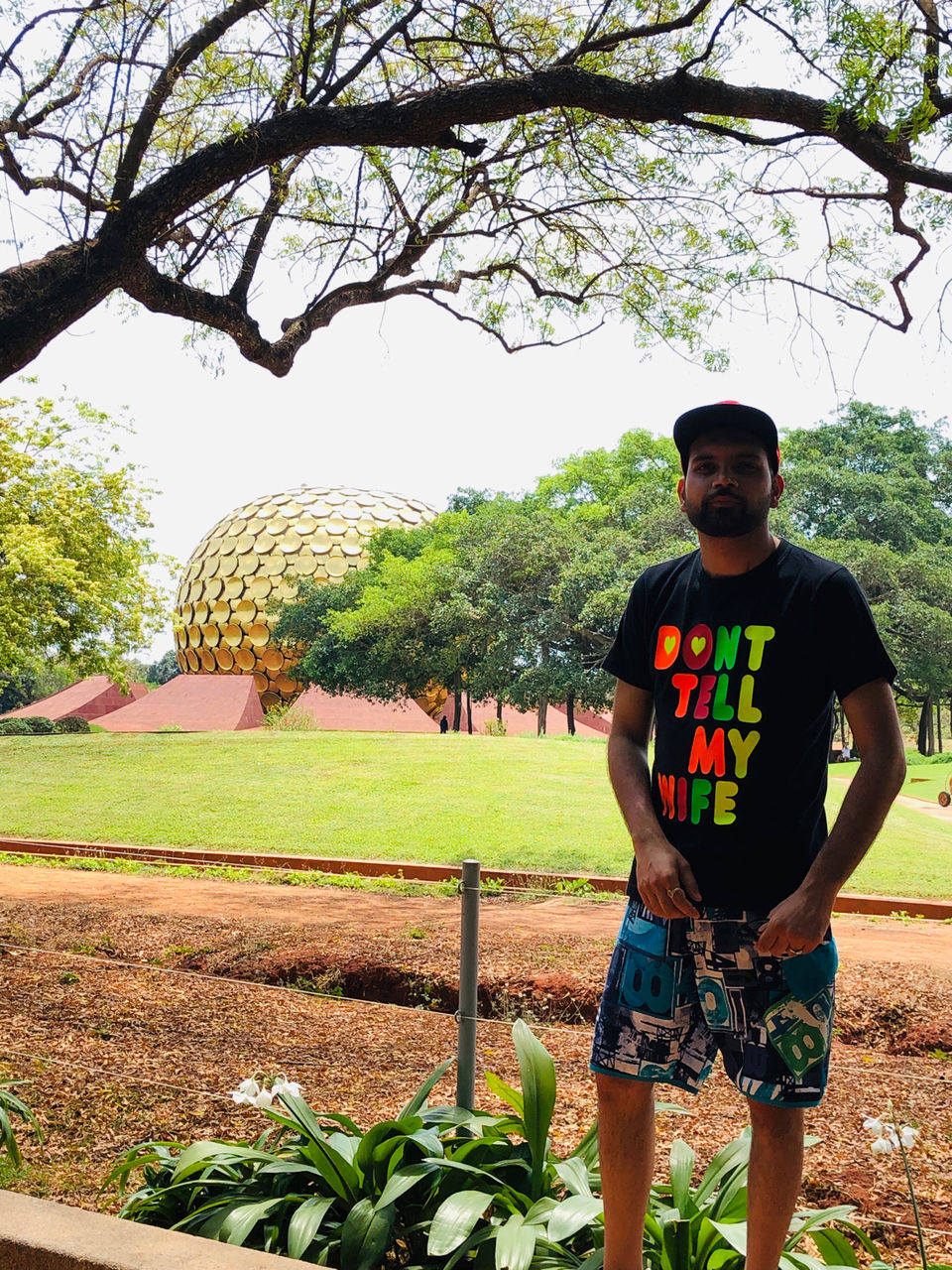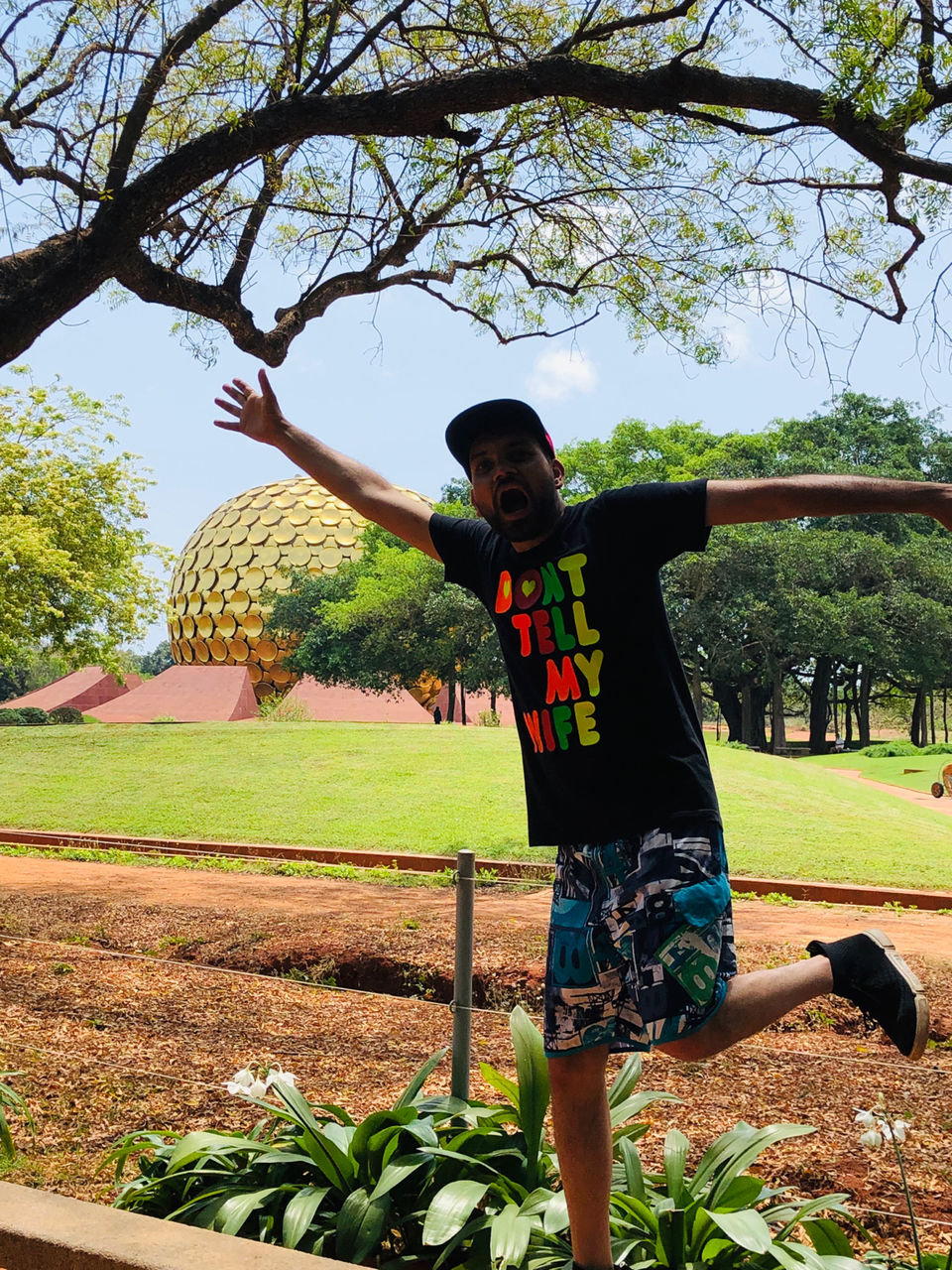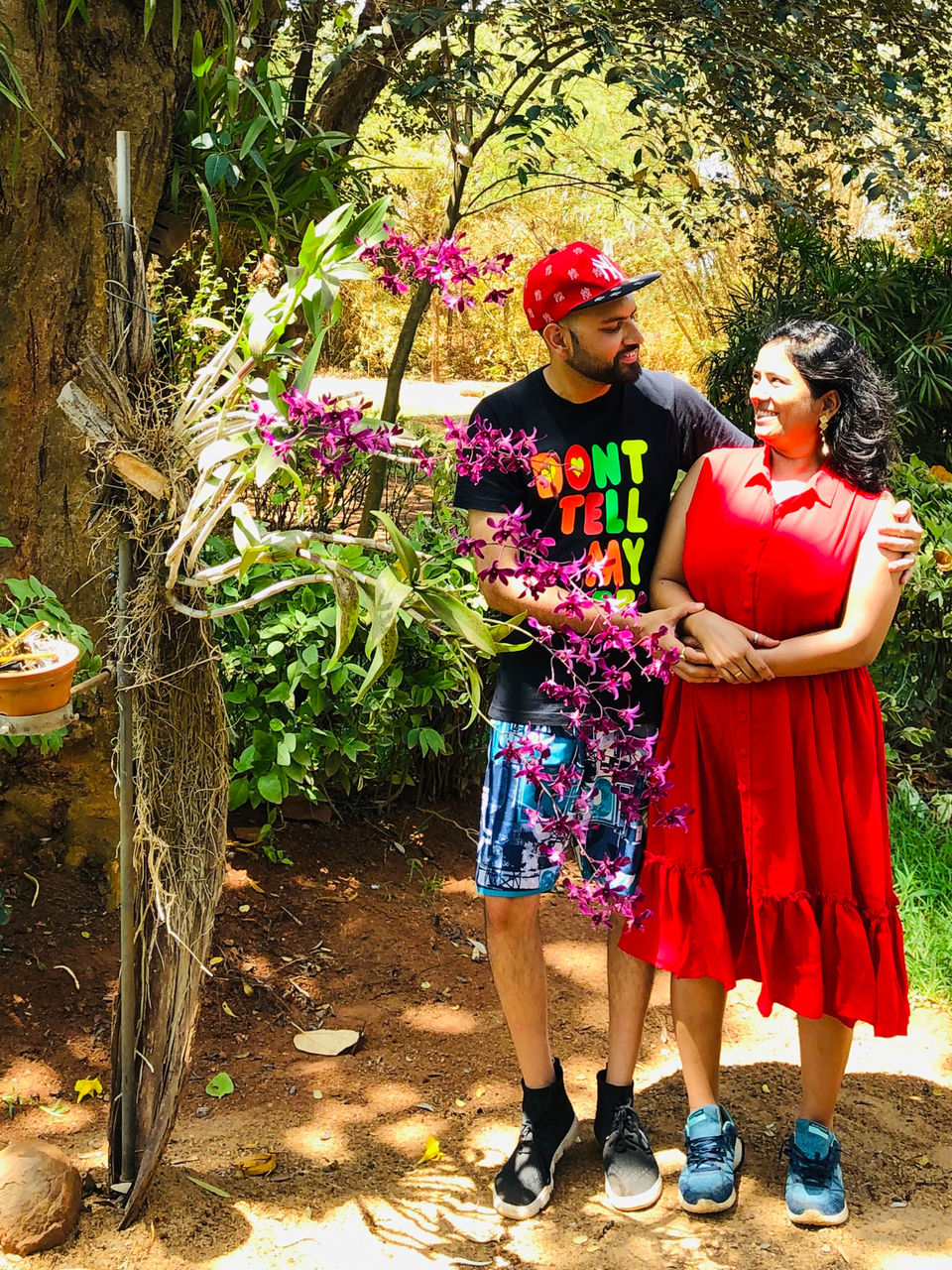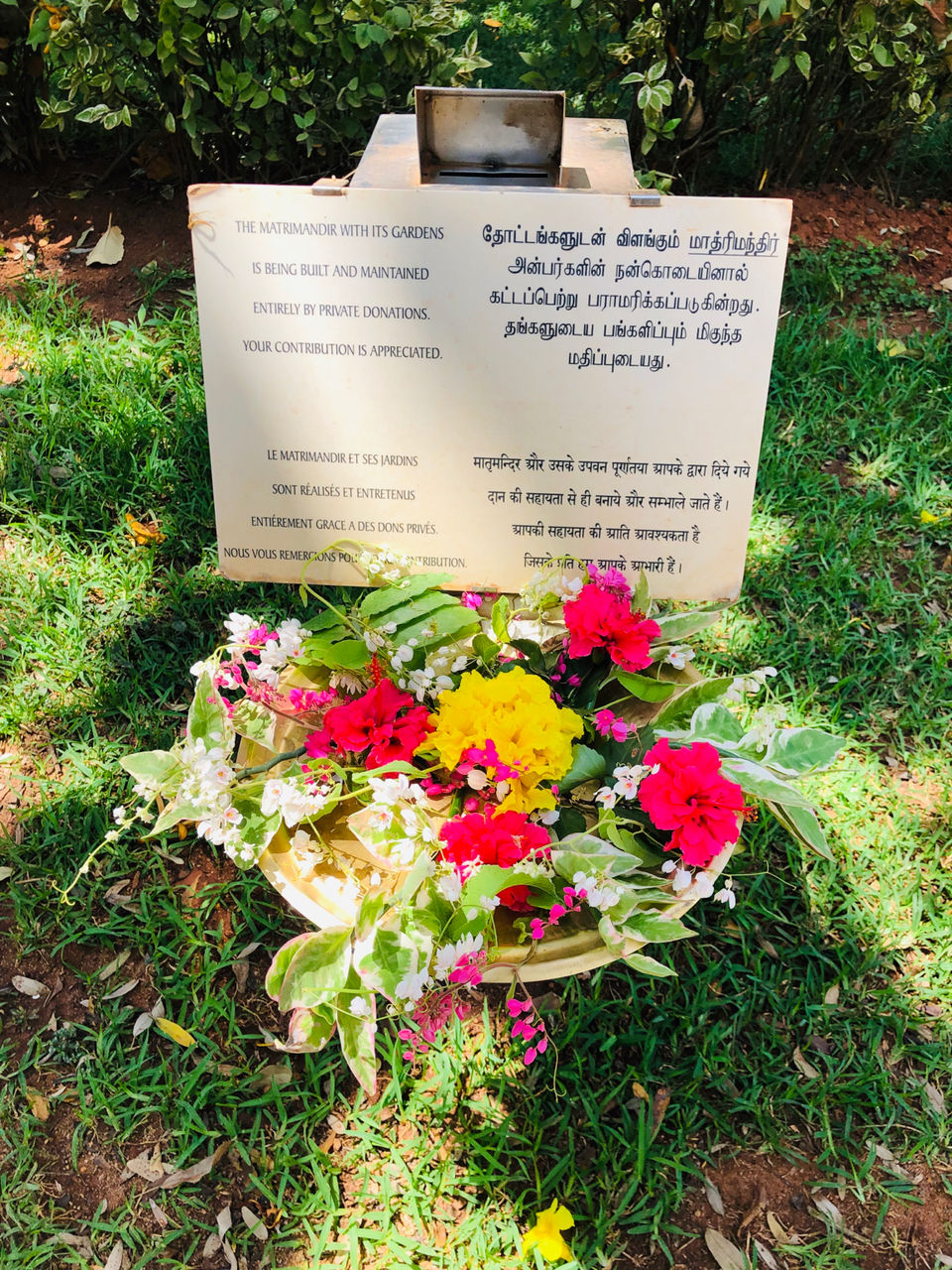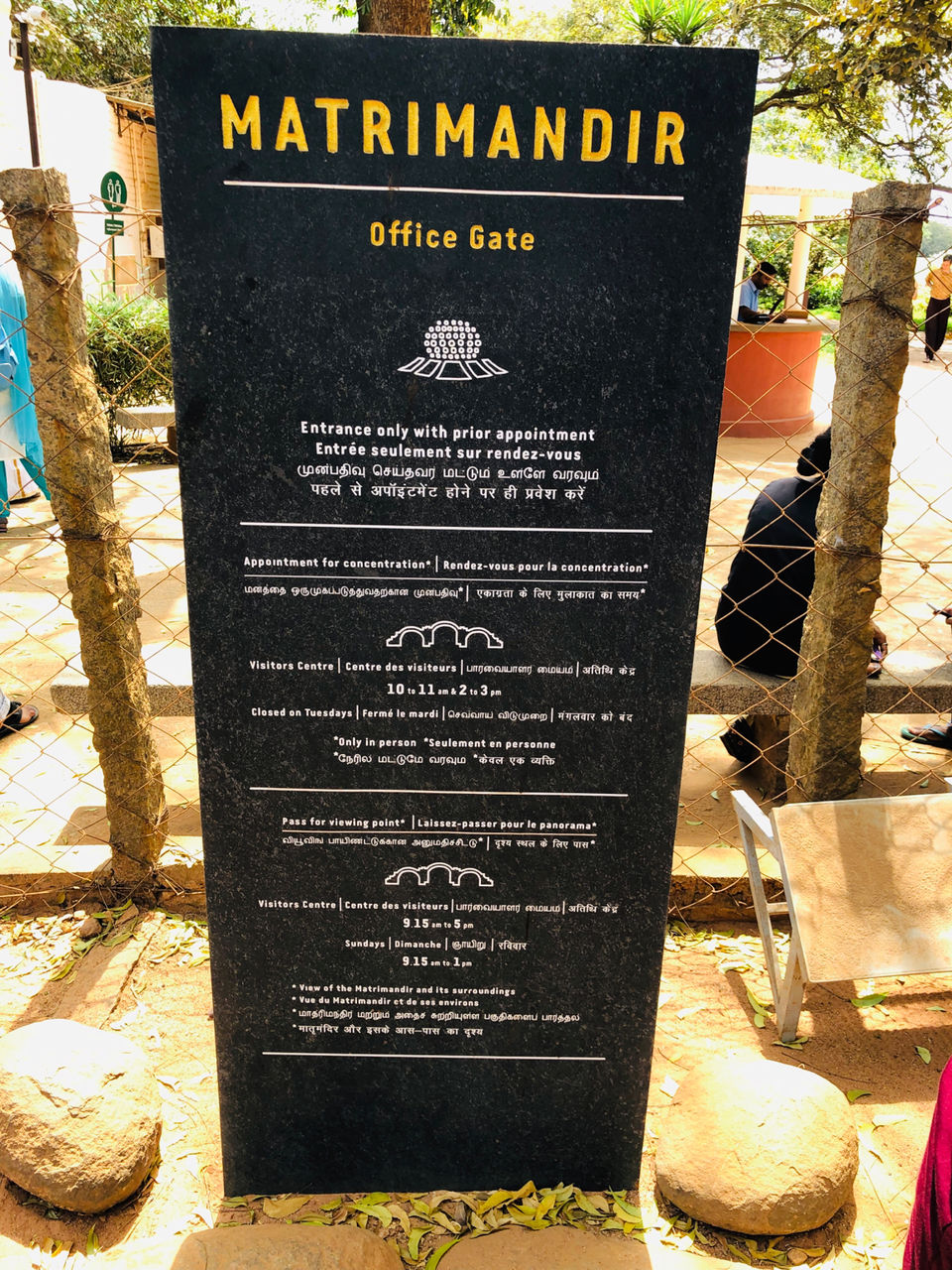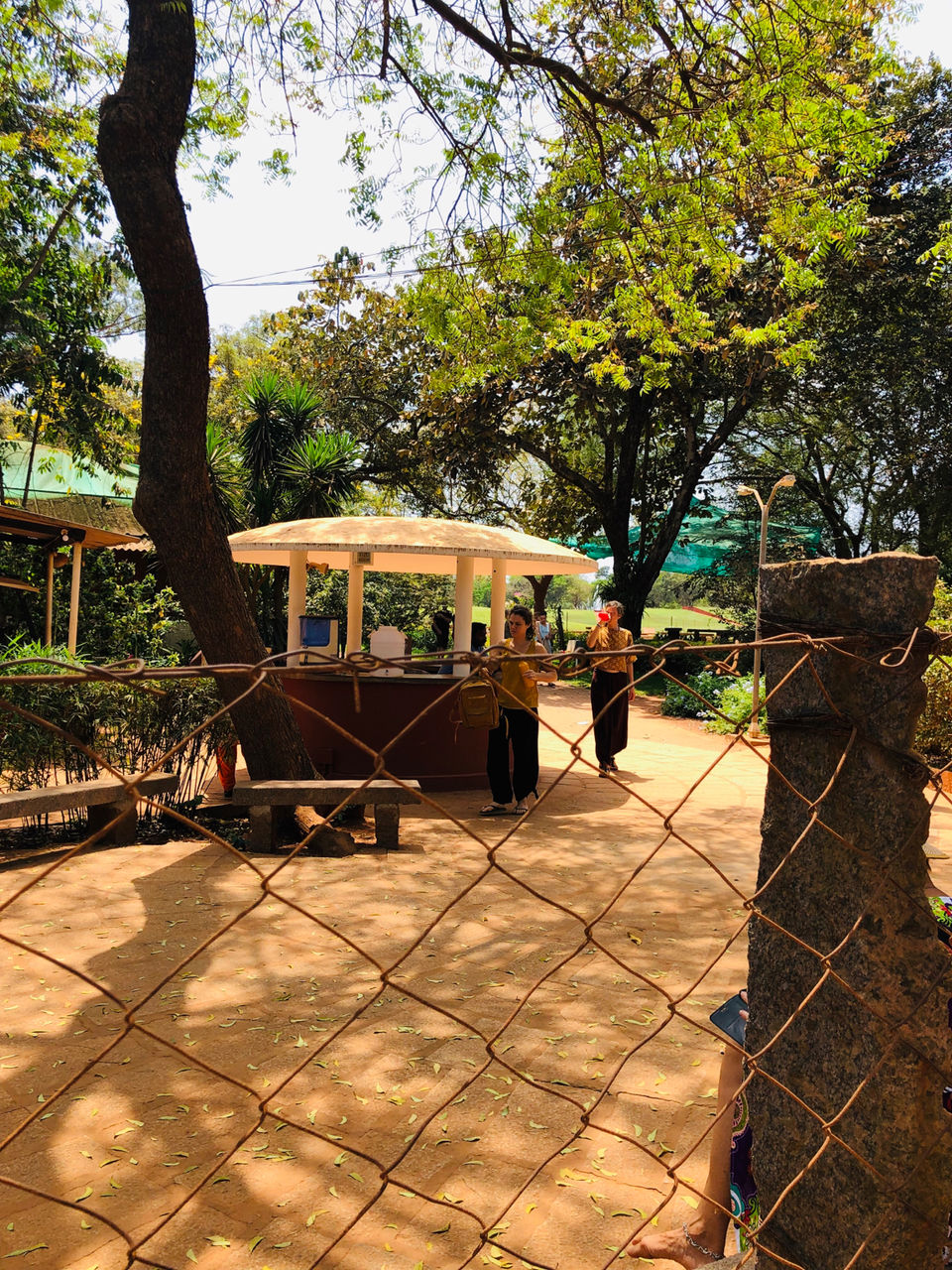 After all these tourist places let me share the amazing cafes where we had great meals. First of all every foodie can get a variety of exotic dishes to try. So if you are not a foodie you will become one. Lets get started
The most amazing location for breakfast. It is some 4-5 kms away from auroville. It has some great taste dishes to offer to its foodie customers. I had a egg dosa for the first time. A nice place to enjoy the food and view.. Auroville bakery is the most famous bakery of auroville town. It offers the best food of the place. I had egg dosa and coffee and i admit that it was farmost the best dosa ever i could have. They serve some amazing cuisine which offers cakes pastries and many other items. Overall a great and compulsory place for foodies.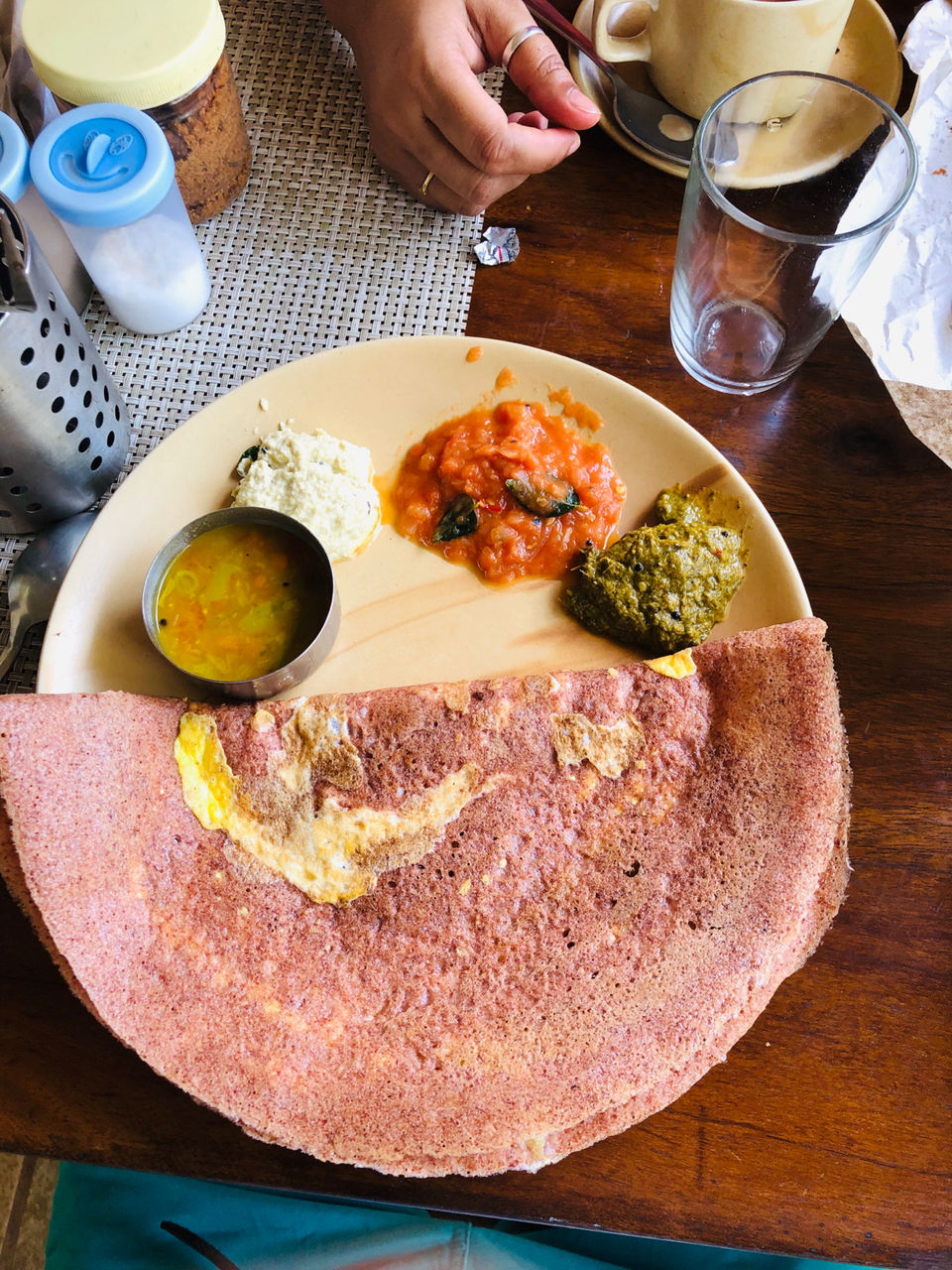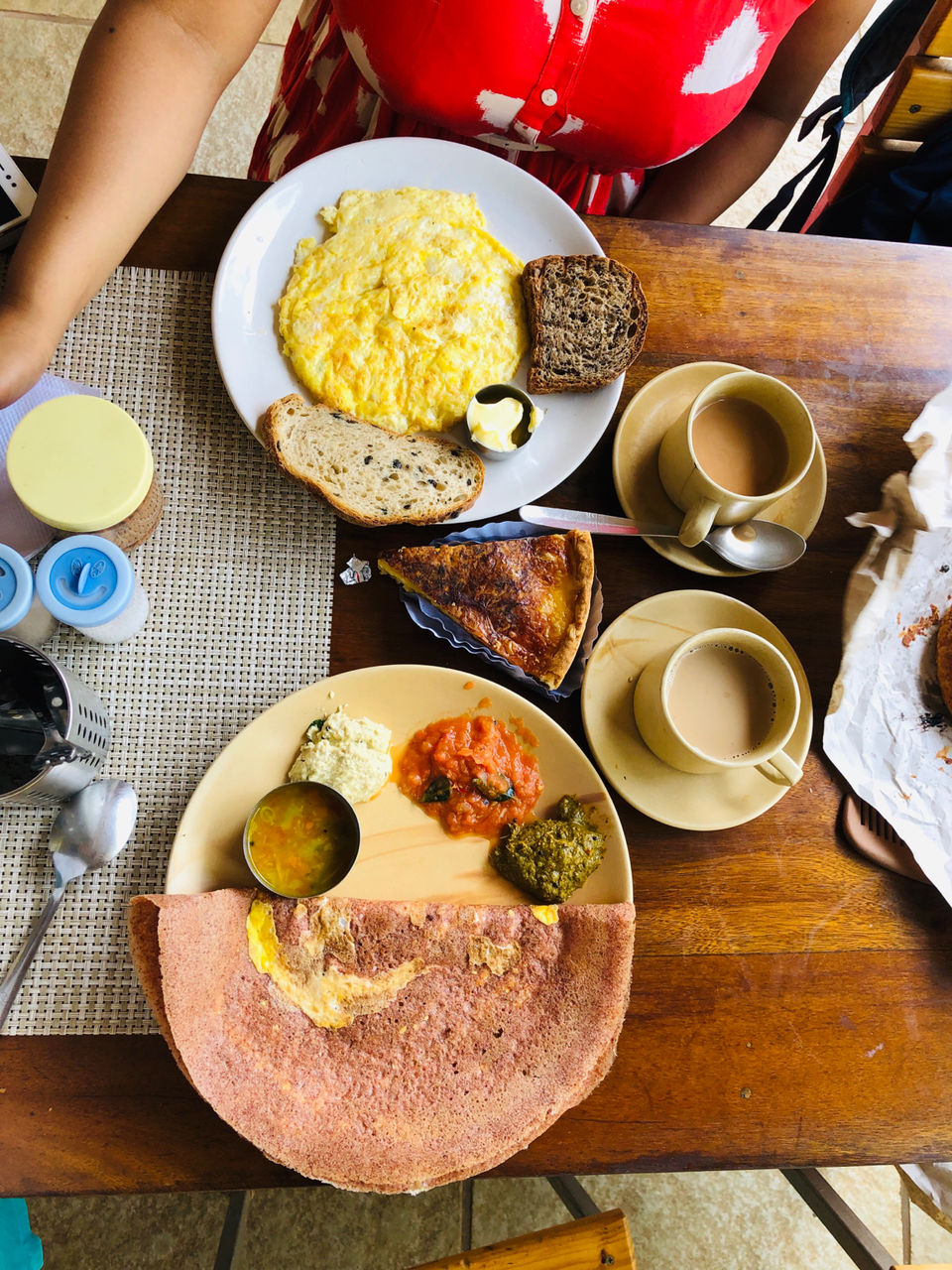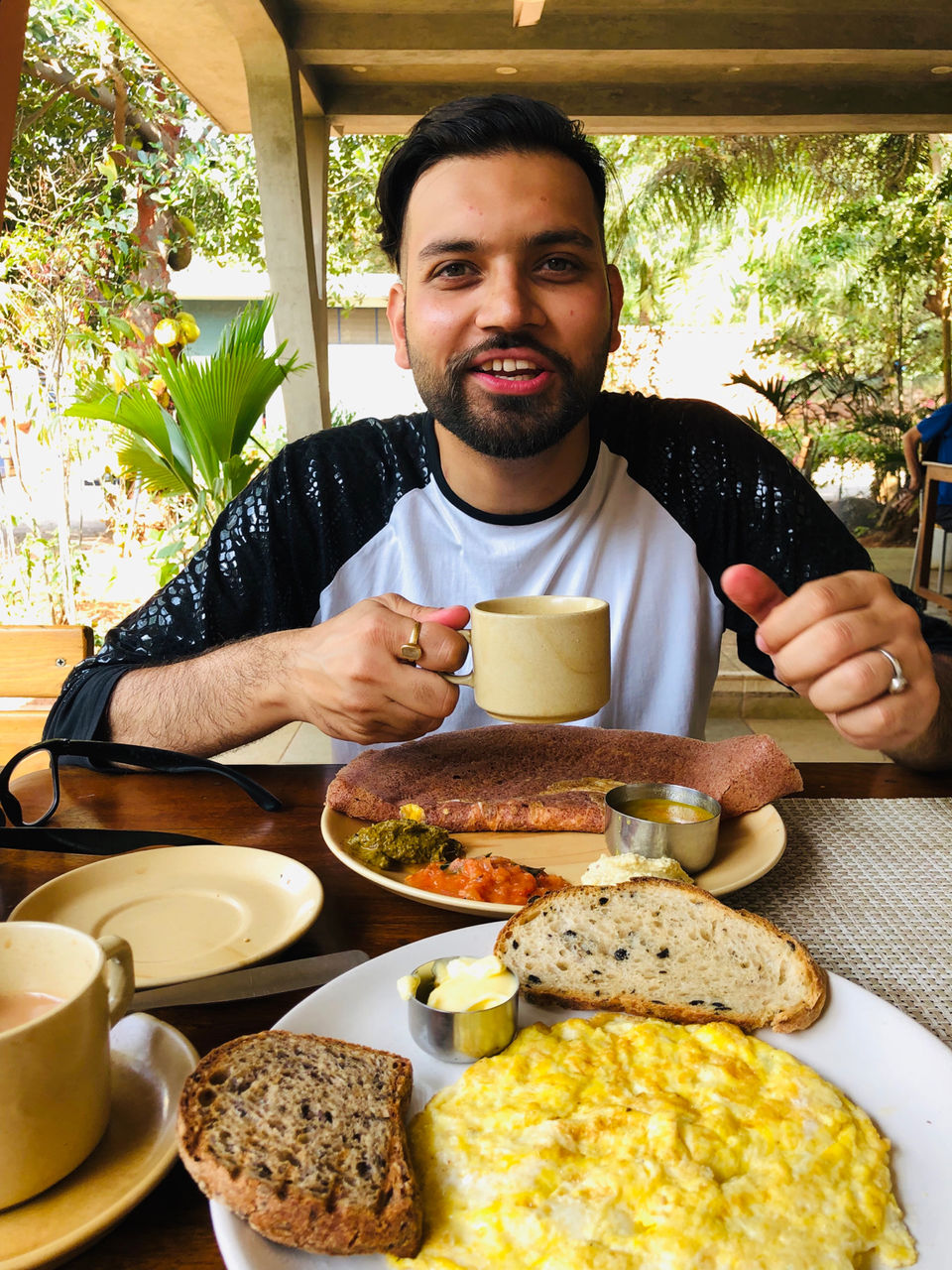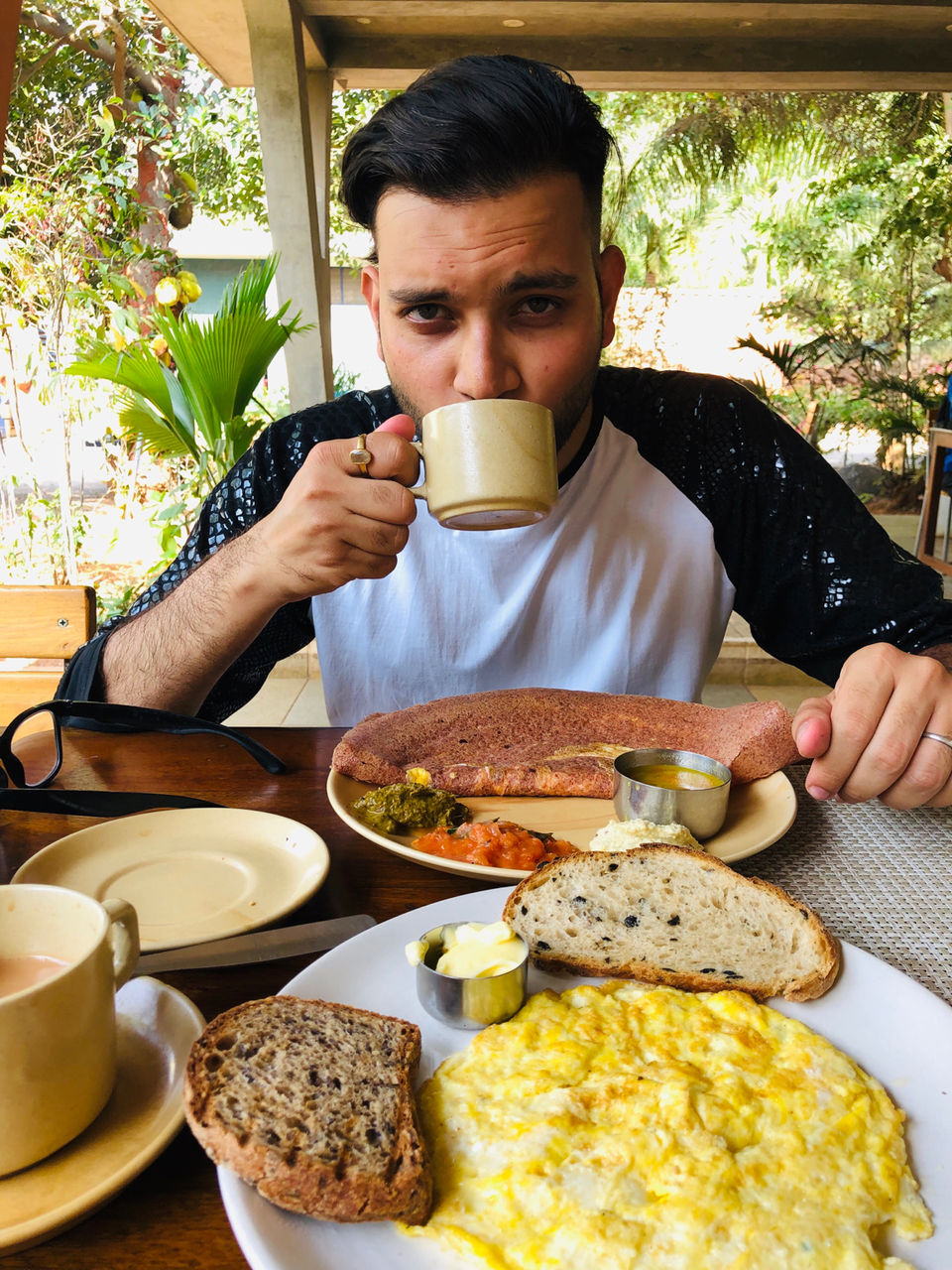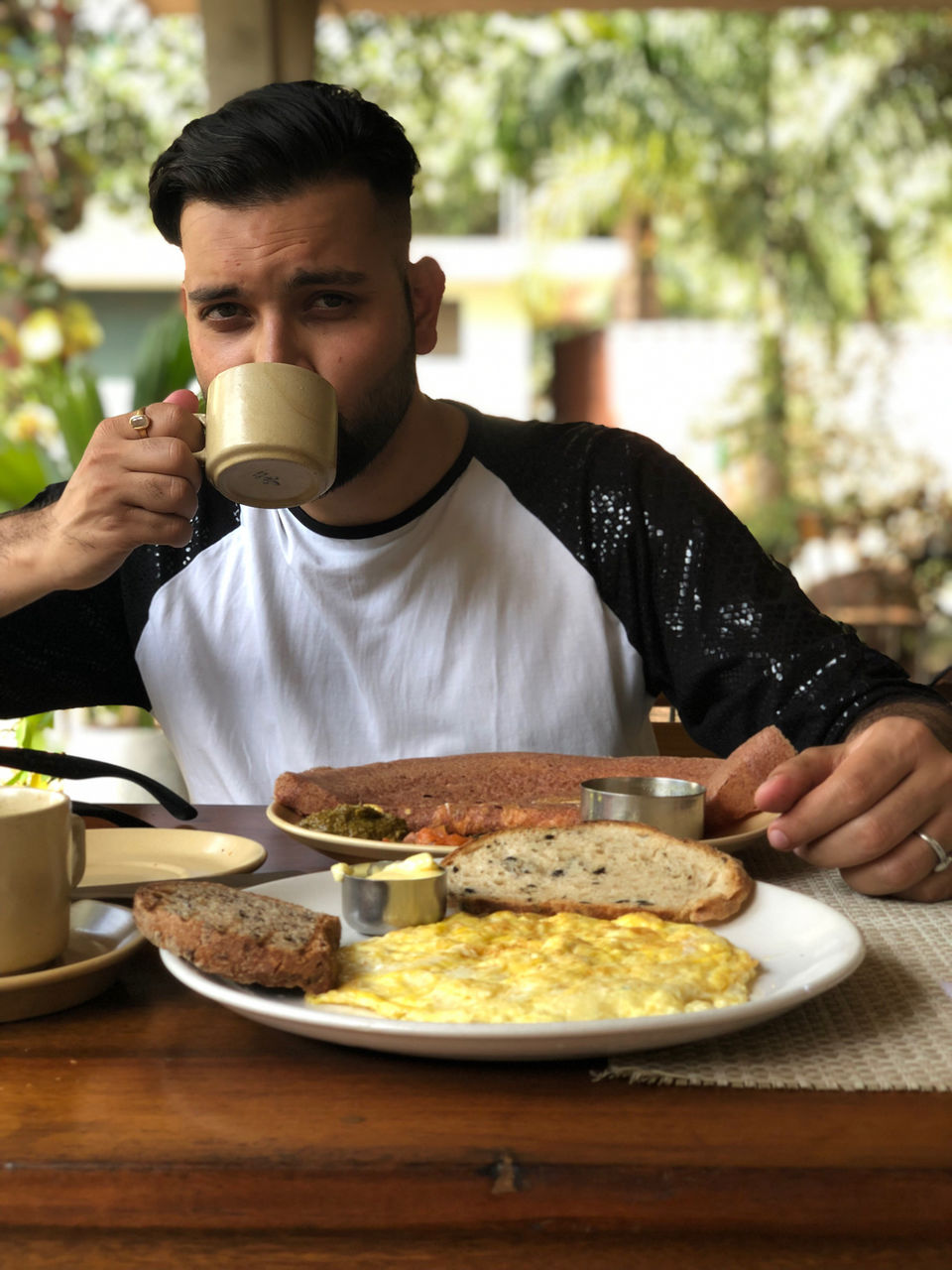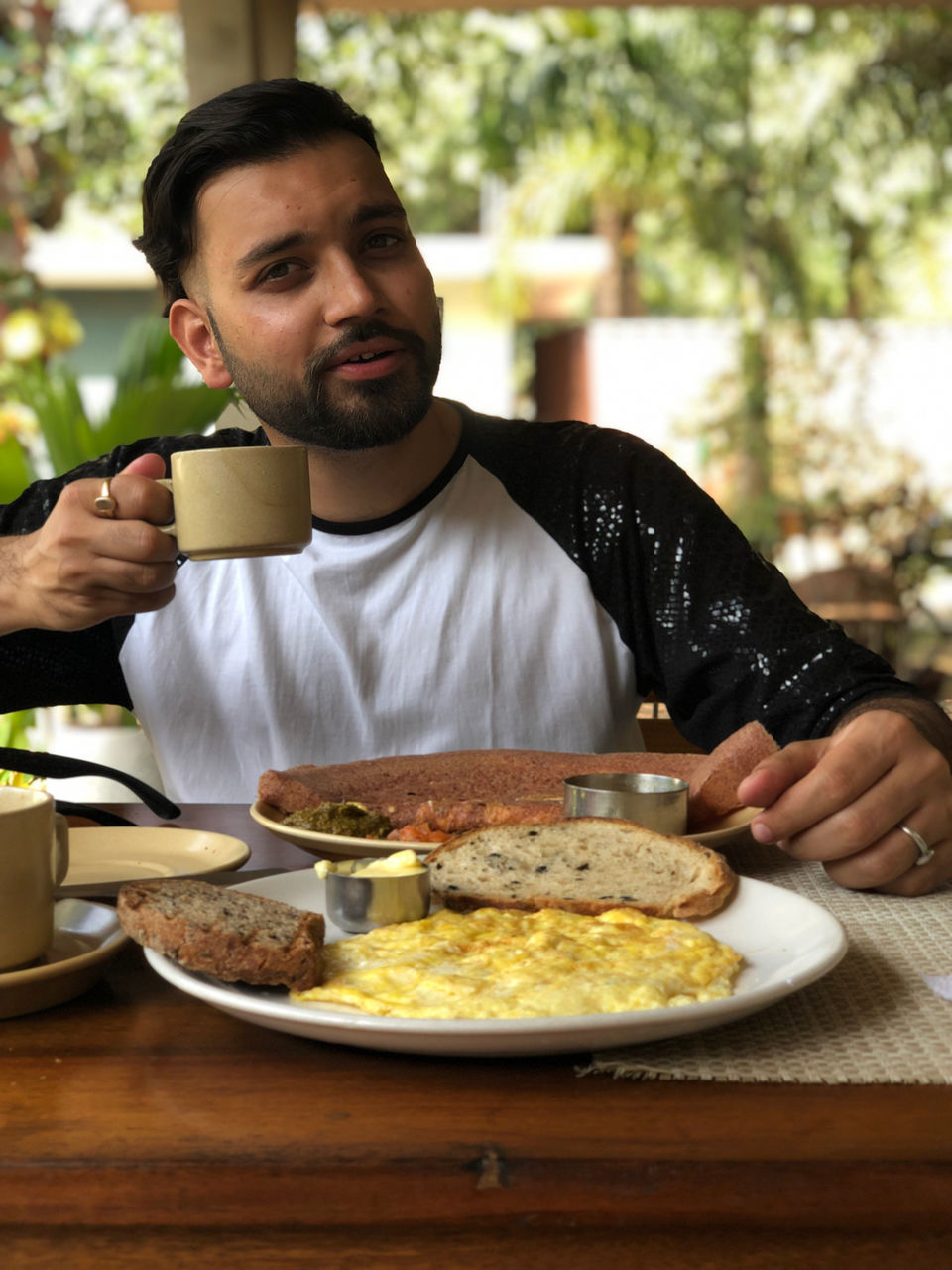 Great place to dine and have tasty delicious food. The rates are quite high but then its worth spending your bucks here.. I had the most amazing fruit cream salad. The drinks were also good. The ambience is nice and beautiful. They dont have rooftop seating. Location is also in the middle of the market.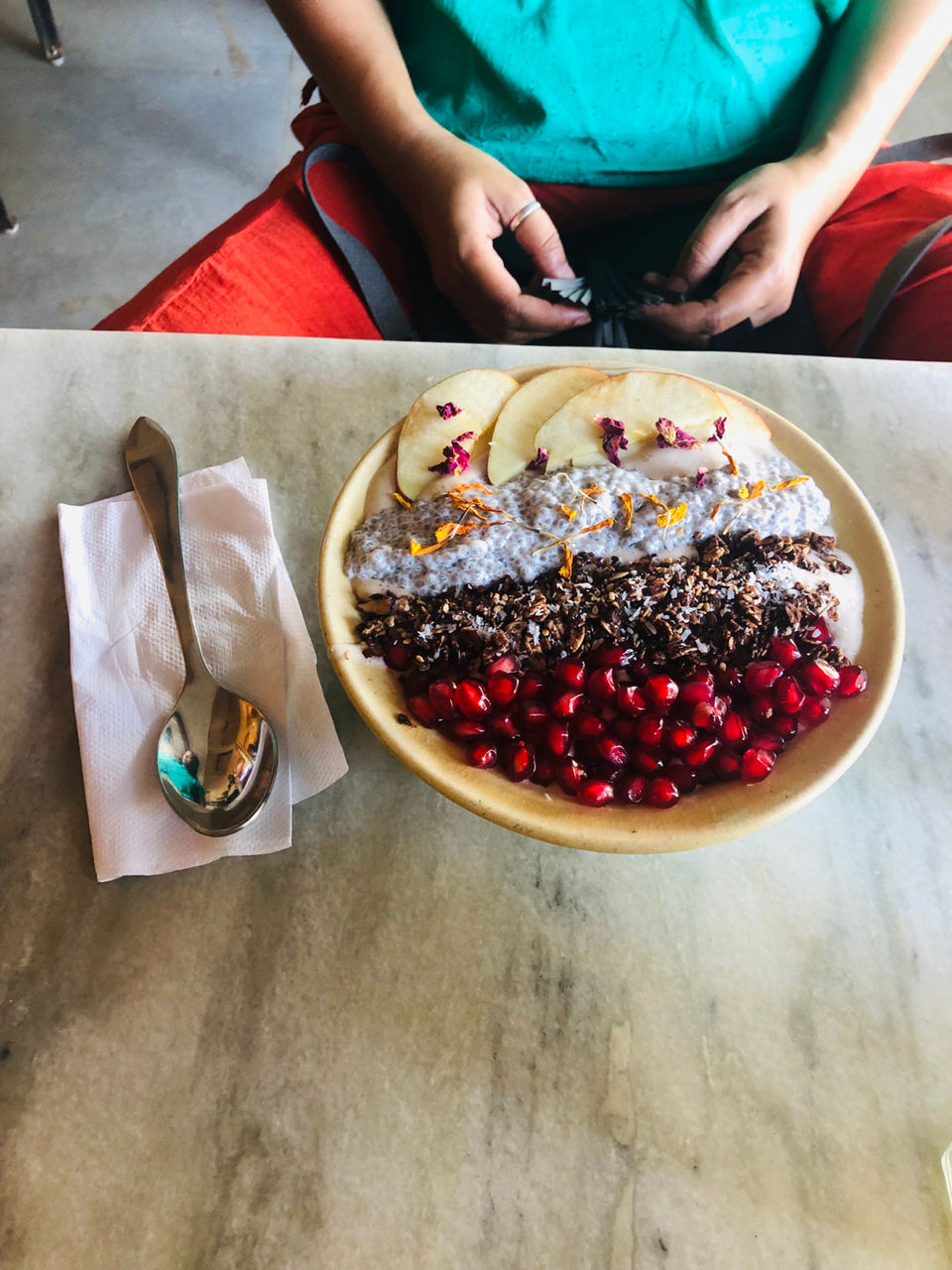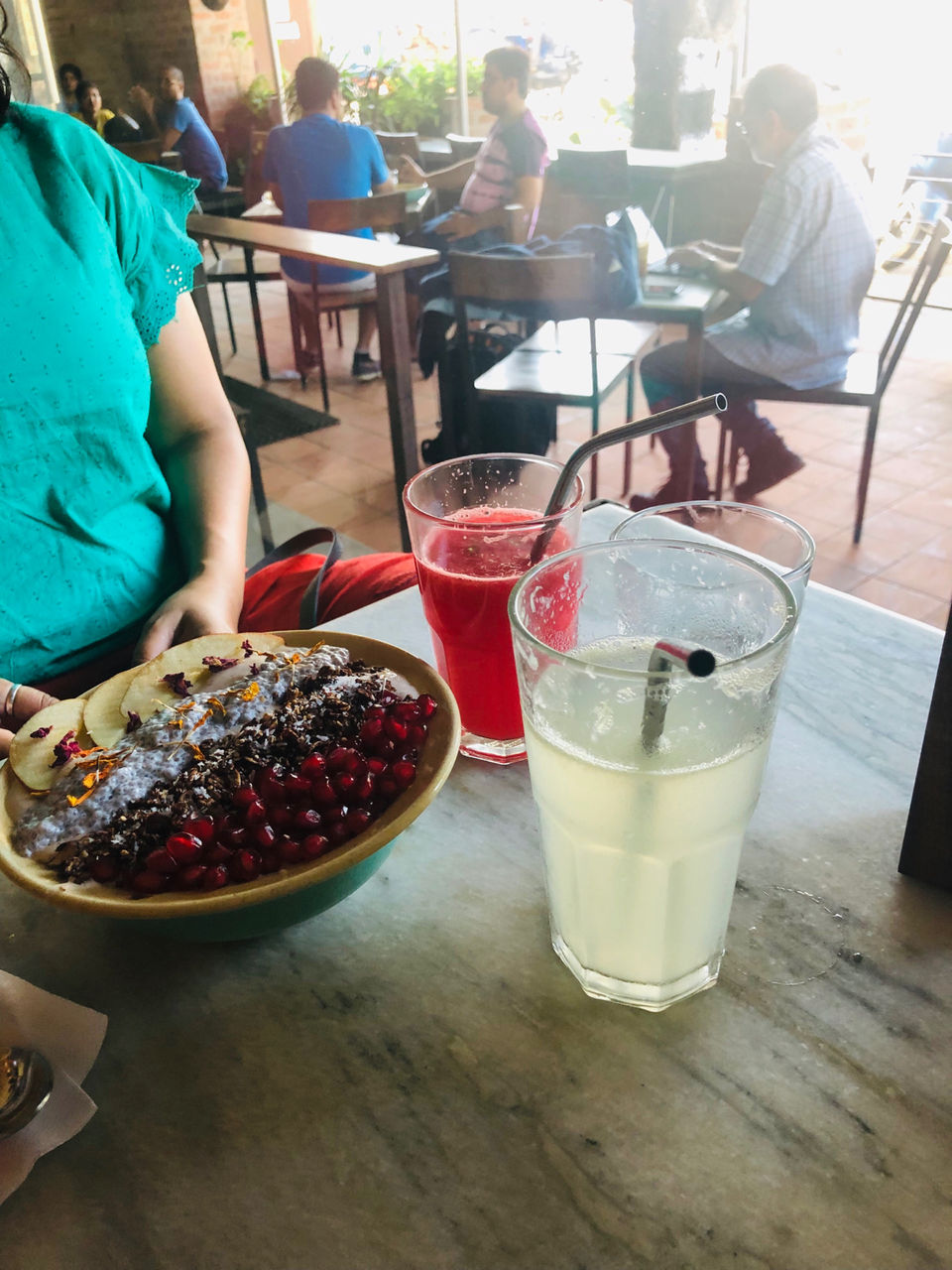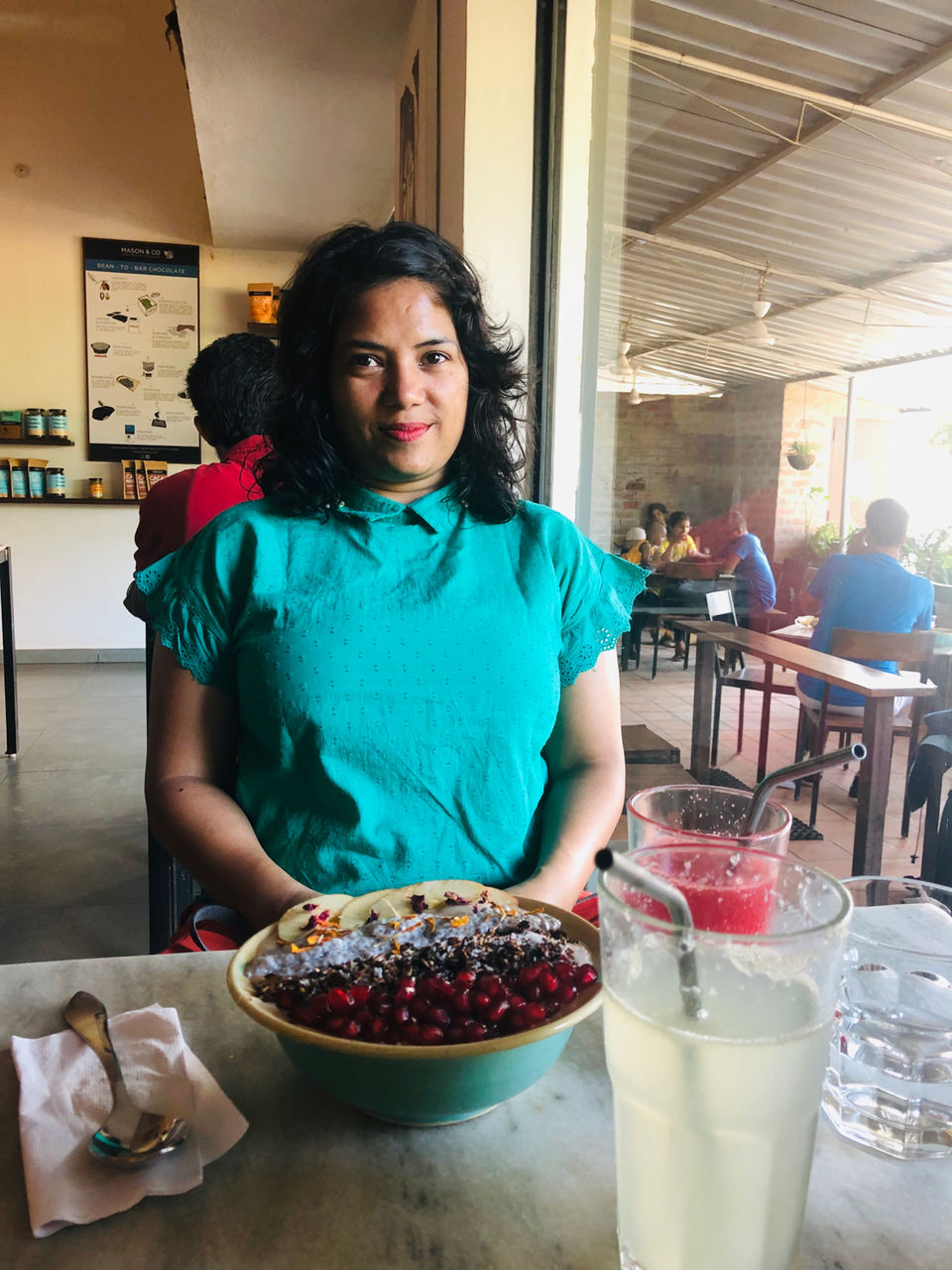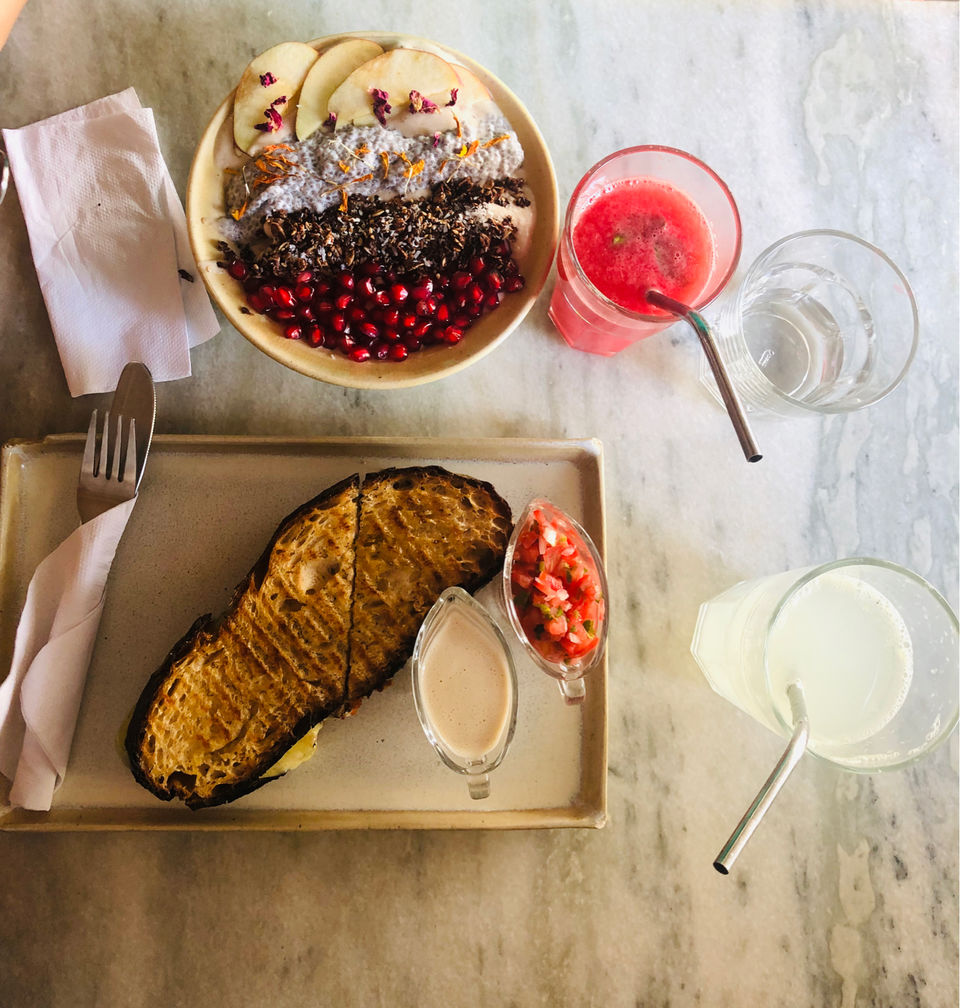 A nice outlet to visit in white town near proenade beach. The place is full of wall art and has some nice food dishes . I had just a cup of coffee so cant tell much about the taste of food..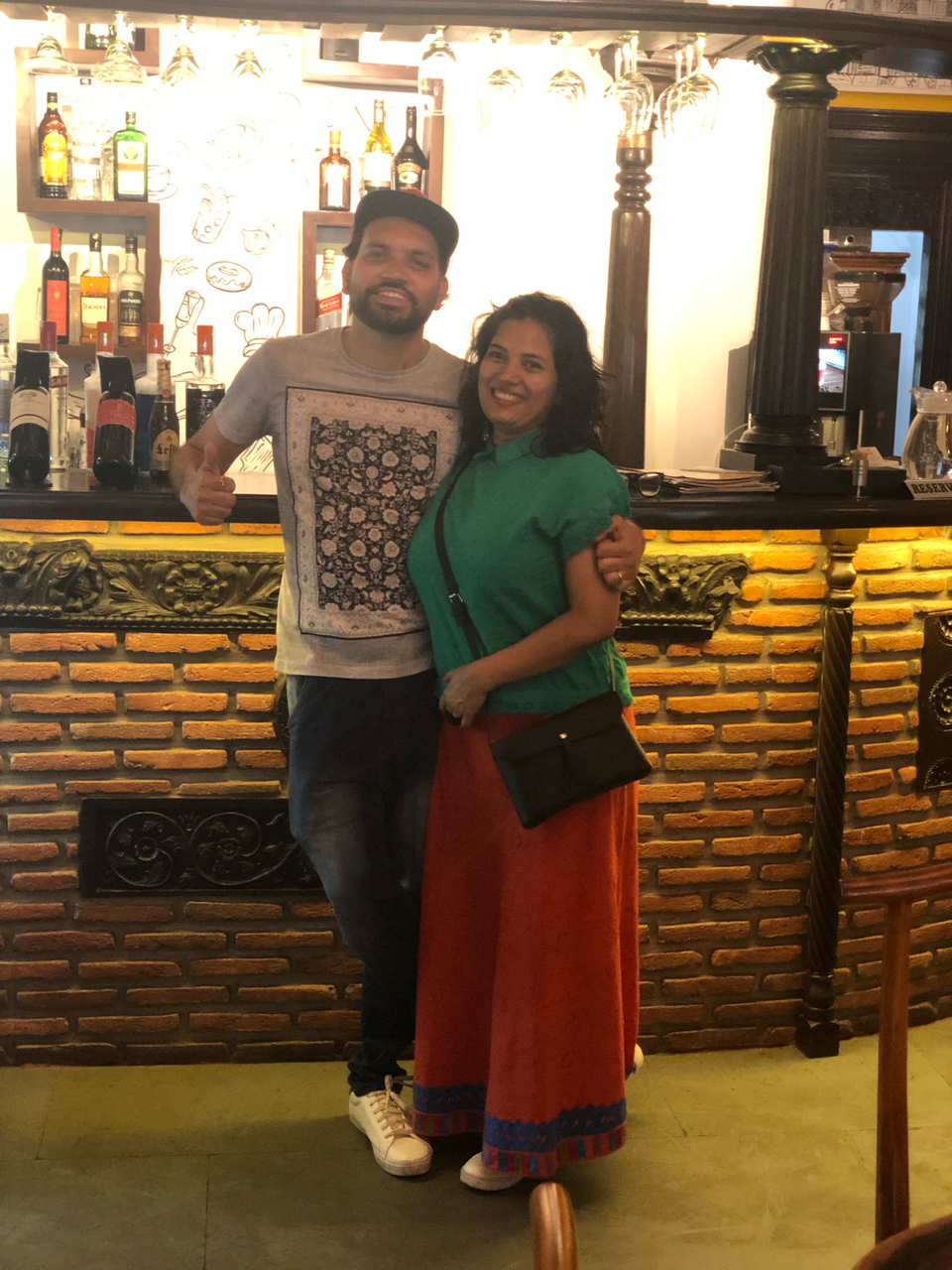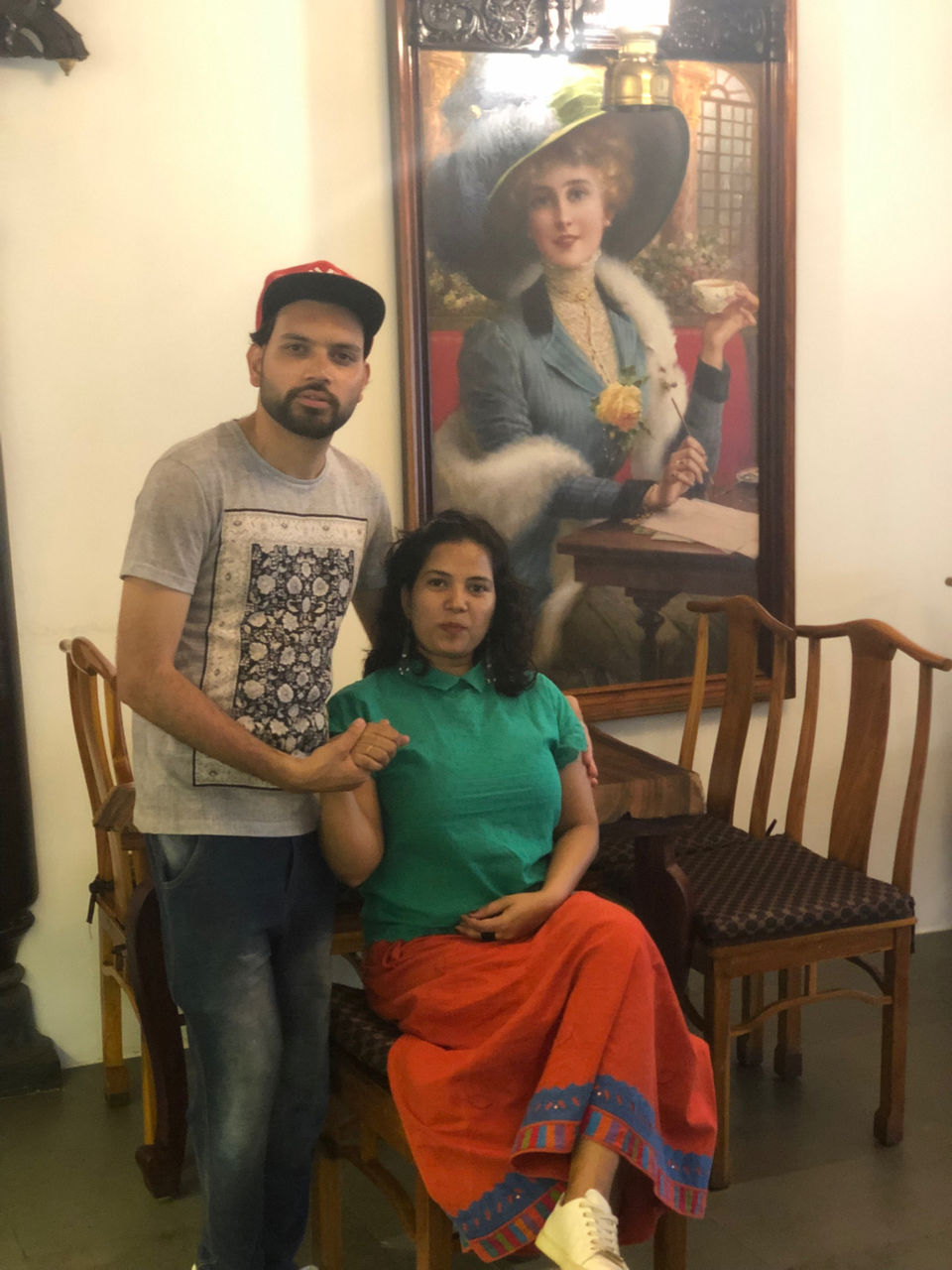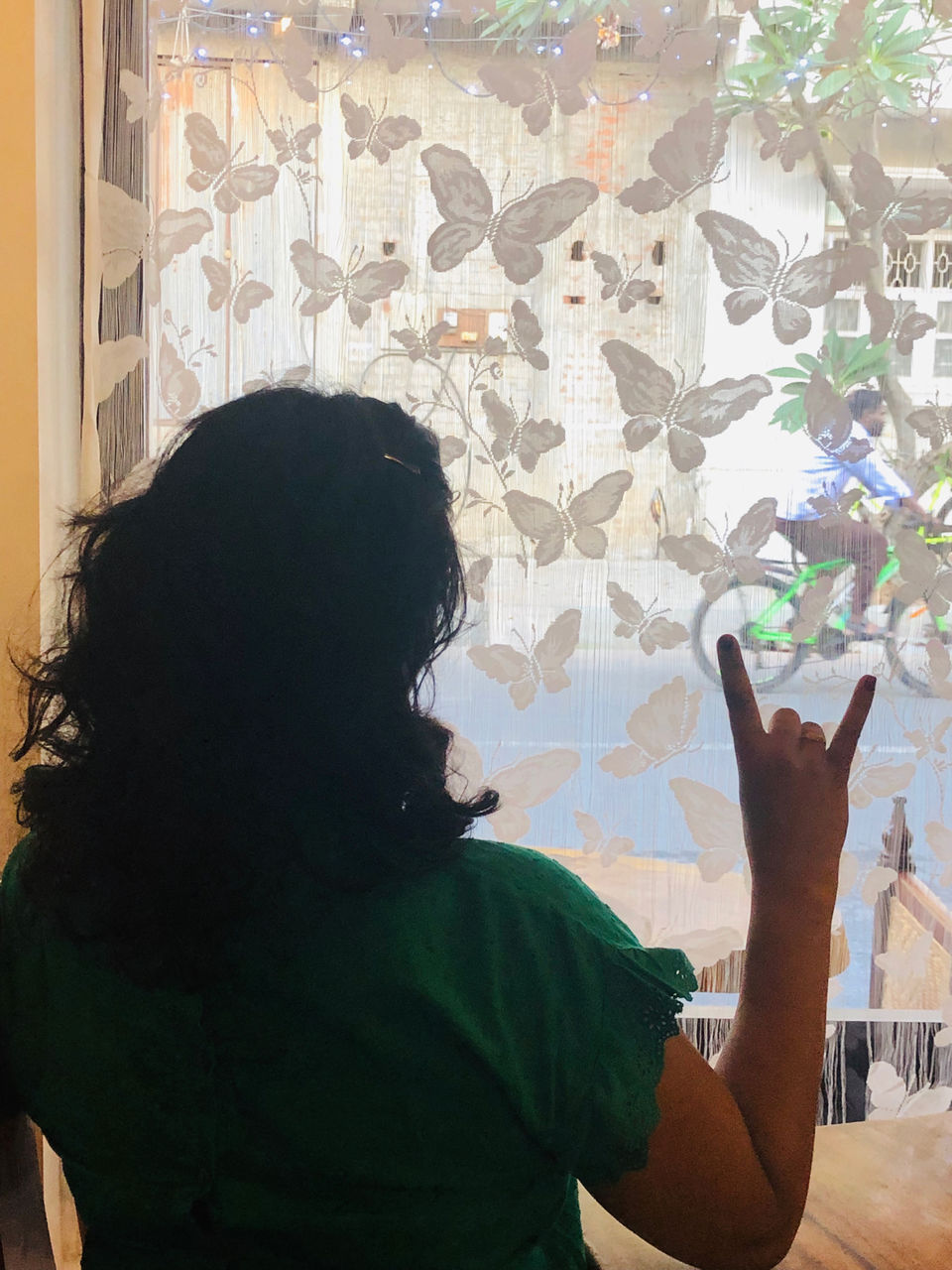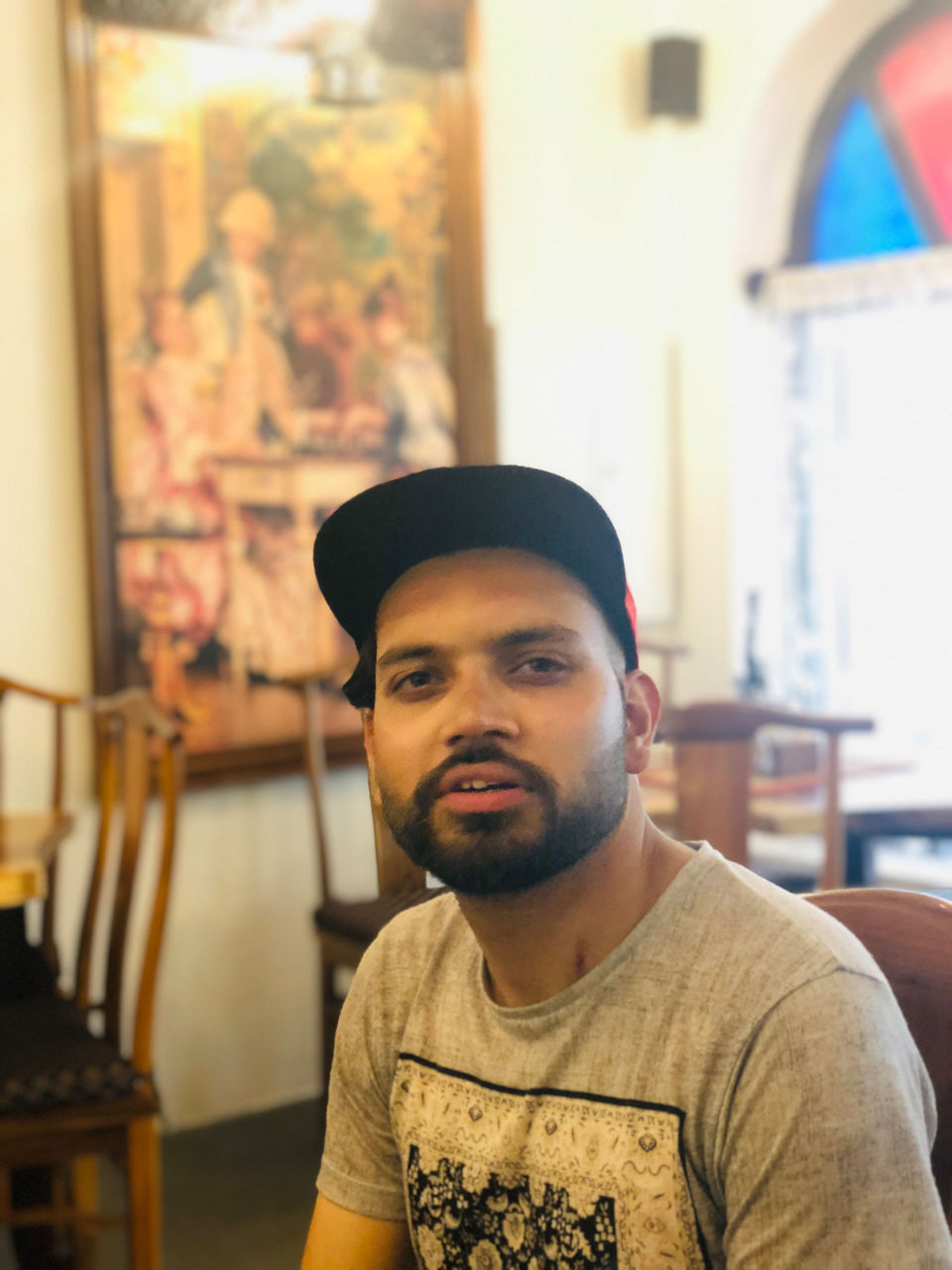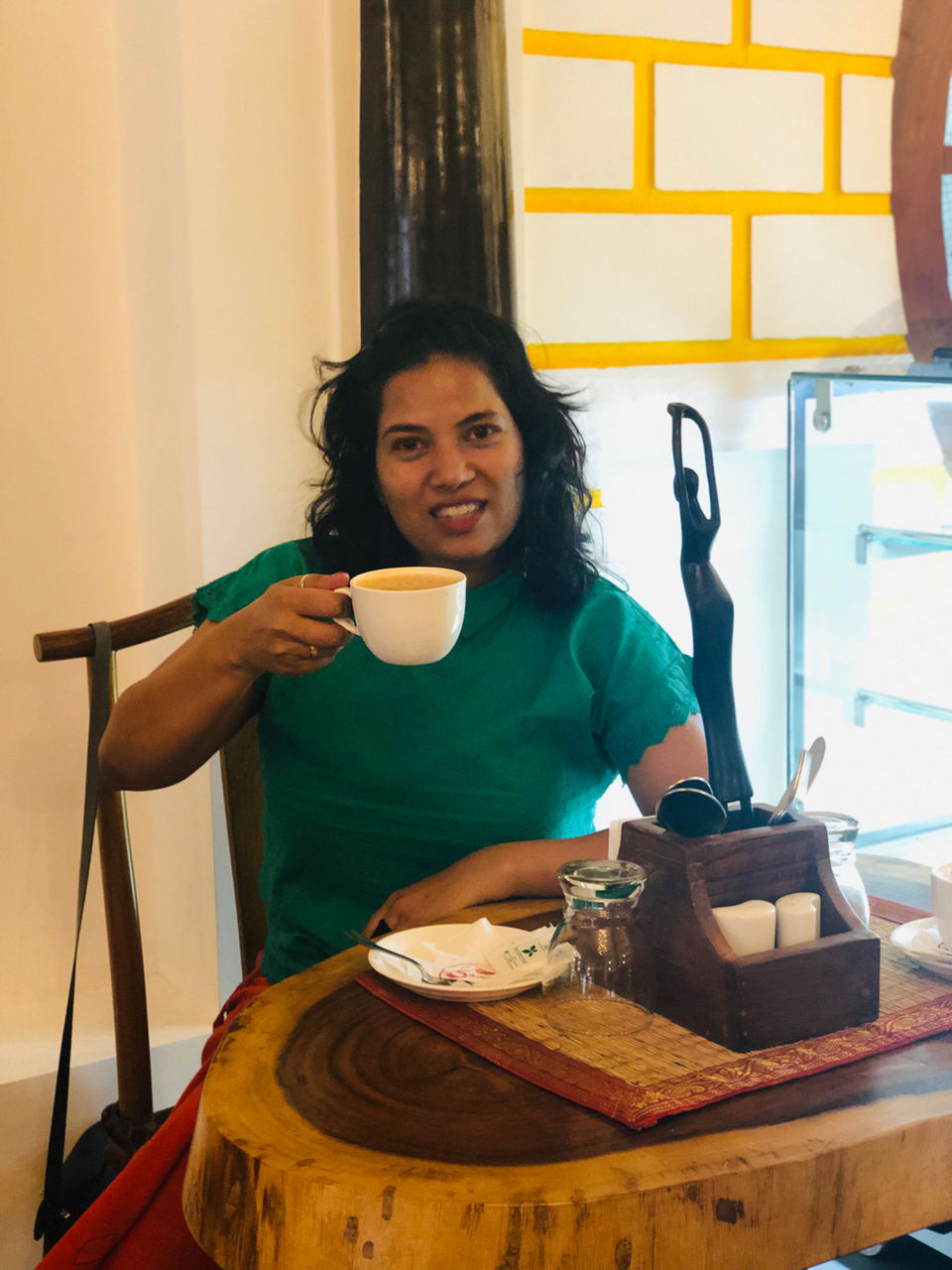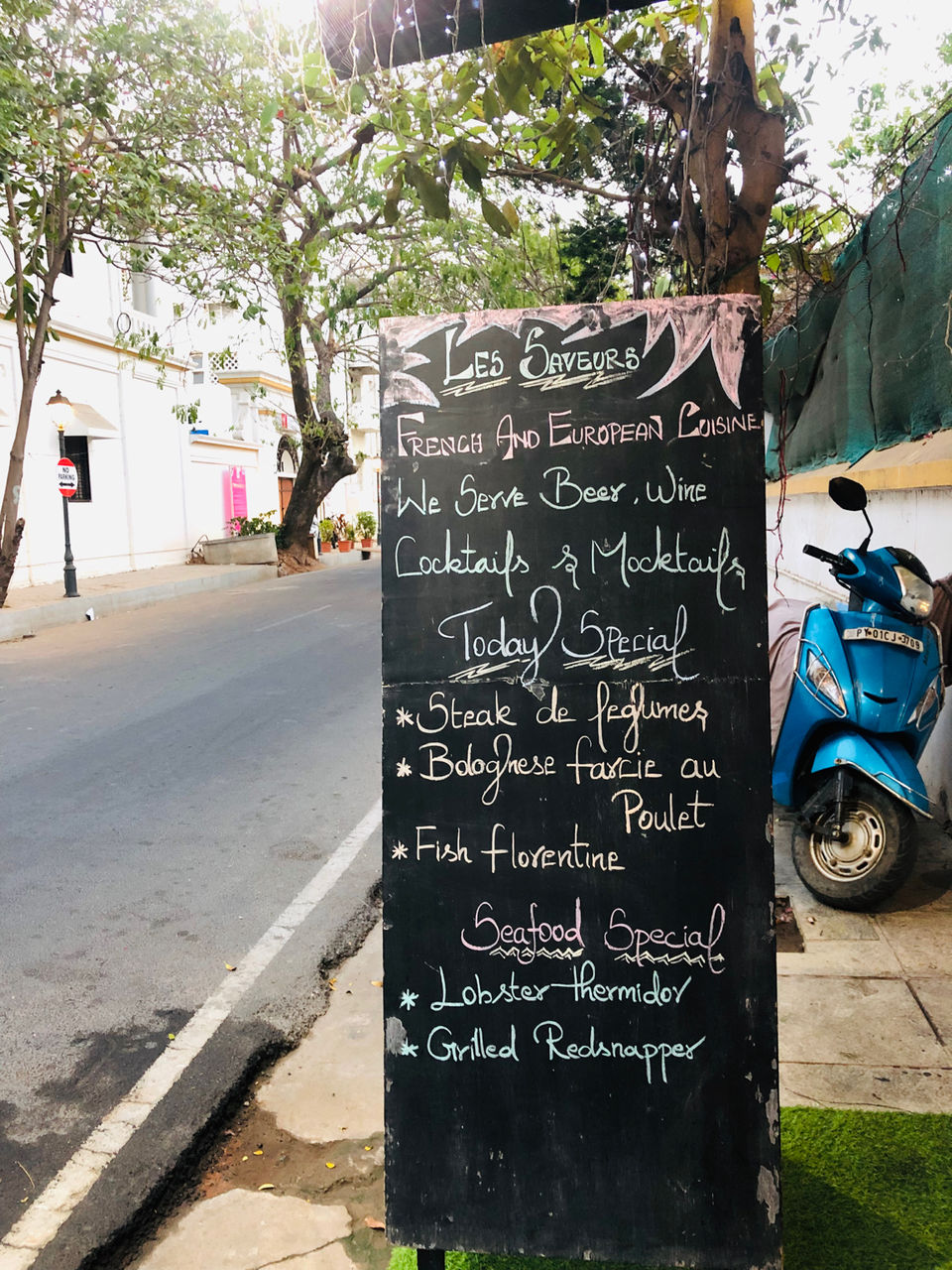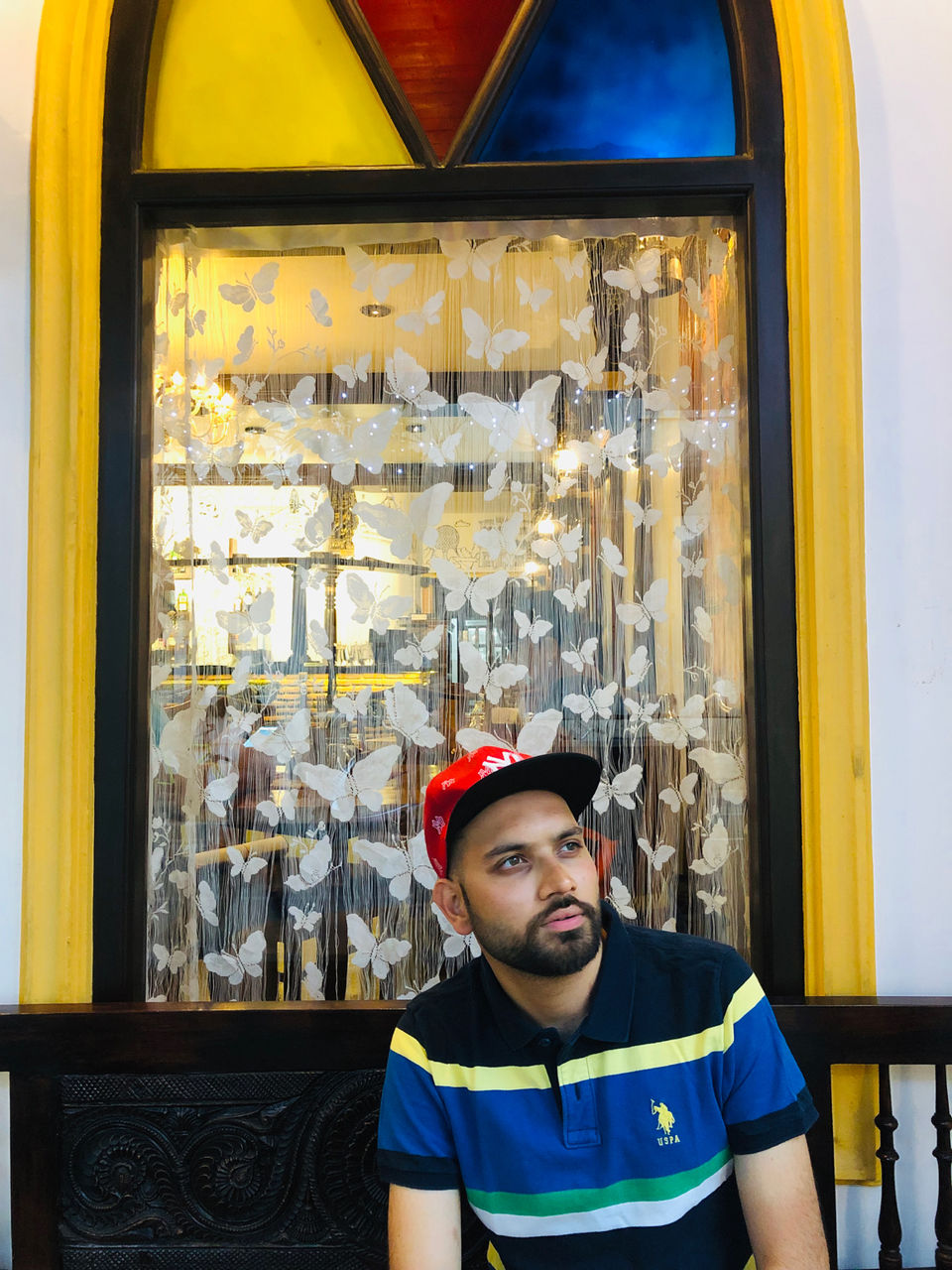 So thats it from my Pondicherry blog. Lets wind up and to summarise in short it was a great experience to visit one of the beautiful city of Tamil Nadu. I hope you liked the blog and i am sure you would love the vibes of Auroville and Pondicherry once you visit the place. Happy Travelling . Cheers..
I am active on social media . So these are the links to every platform where we can interact.
1. Youtube - https://www.youtube.com/channel/UC4AI9mQxiqgyB_eImU3VnyA
2. Instagram - https://www.instagram.com/
3. Tripoto - NJ Vlogger https://goo.gl/BuRhfy
4. Trell - https://trell.co/@NehulJain416
5. Tripadvisor - http://www.tripadvisor.com/Profile/nehuljain27?m=19905
6. Zomato - http://zoma.to/u/60534135
7. Google - Level 7 Local Guide
https://goo.gl/maps/3HnpUySven4tnUMT6